Ex-Sauber Formula 1 driver Felipe Nasr has contracted COVID-19, and will not be able to compete in the IMSA round at Daytona this weekend.
After a short sabbatical following his last season in F1 in 2016, Nasr moved to America's top sportscar championship in 2018 and promptly won the championship at his first attempt in an Action Express-run Cadillac DPi-V.R.
Nasr was due to make his single-seater comeback in the IndyCar season opener at St Petersburg, before the round was postponed due to the coronavirus pandemic.
Gabby Chaves, an ex-IndyCar driver and IMSA regular, will replace Nasr in the #31 entry.
"I've been waiting so long for this weekend to get back to racing," said Nasr, who is heading back to Miami to quarantine amid rising cases in the US where states continue to reintroduce lockdown measures.
"I felt I had been doing everything correctly. I have been in Miami for about a month, staying away from anyone in racing.
"Yesterday as I was driving to Daytona, I wasn't feeling just right.
"So, before I went to the track or met with my team or anyone in motorsports, I went and got tested and, unfortunately, I tested positive.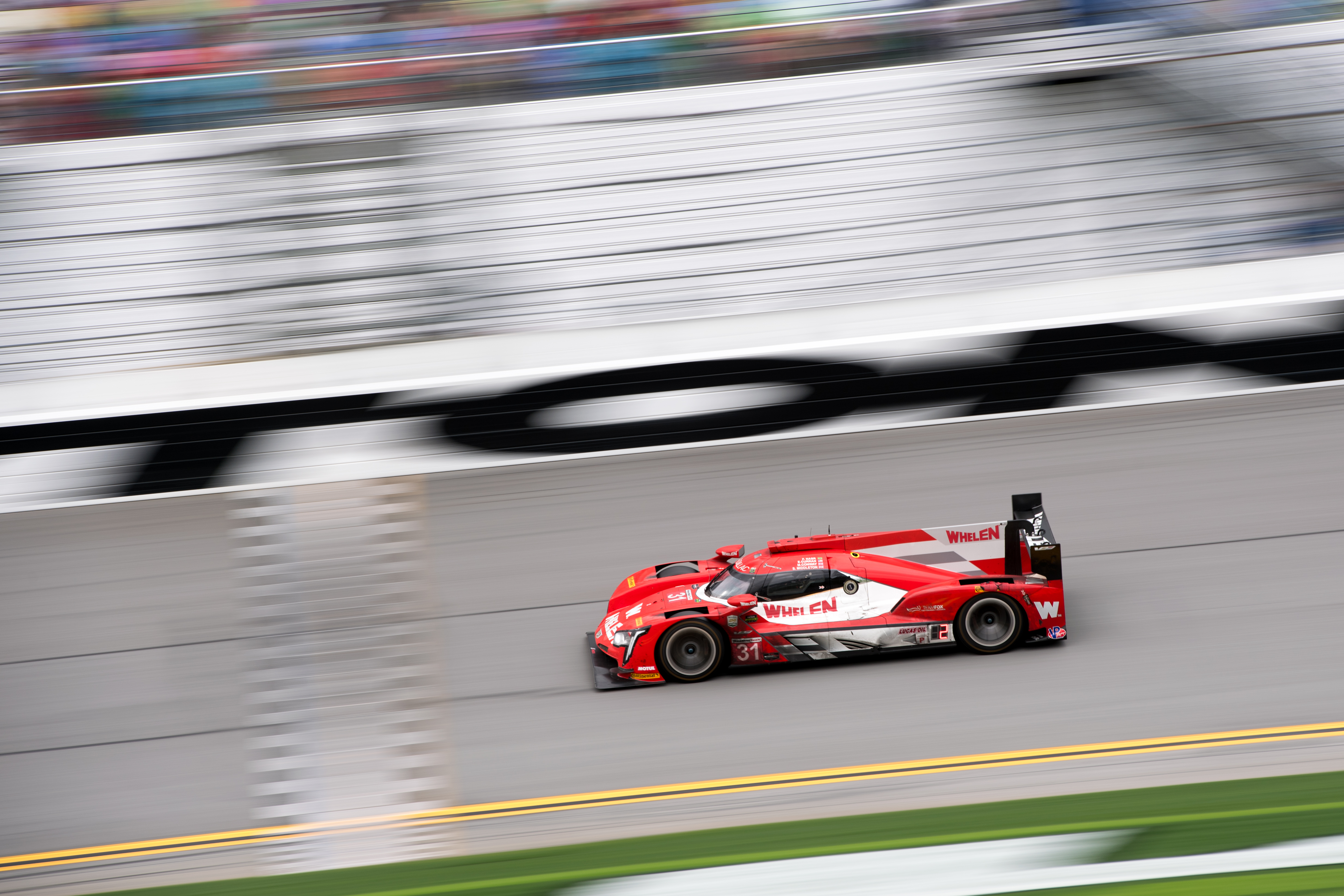 "I want to keep everyone on the Whelen Engineering/Action Express team and those around the series safe.
"I am going back to Miami to quarantine. Hopefully, I will recover quickly, and my doctors can clear me to return to racing soon.
"For now, I will follow all instructions, guidelines and recommendations from my medical team, my race team, and the IMSA Officials."
The Action Express squad said Chaves being familiar with the team was a key reason for bringing him in.
"All of us at Action Express were stunned when we heard that our friend and team-mate, Felipe Nasr, has tested positive for COVID-19 on Thursday," said Gary Nelson, Action Express Racing team manager.
"We are certainly going to miss having him competing in our Whelen Cadillac DPi-V.R on Saturday at Daytona.
"But, more importantly, he is a great friend to us all and we know he will fight hard to beat this virus the same way he fights for trophies on the racetracks. We wish him a speedy recovery.
"Felipe has not been to the track and will avoid any contact with the public until he has been cleared by his medical team.
"We made the quick decision to bring in Gabby Chaves who is familiar with our team to partner with Pipo Derani this weekend. We will get Felipe ready to hopefully join us again at Sebring in 15 days."
The IMSA season started in January with the Daytona 24 Hours. Its rescheduled calendar means there are 10 rounds remaining including this weekend's race at Daytona.