A superlicence is a driver's ticket to Formula 1.
But as seven-time IndyCar race-winner Colton Herta has discovered, even if you have the offer of a race seat, without the right paperwork it can't be yours.
Currently, to qualify for an FIA Formula 1 Driver Super Licence – to use its official name – you must accumulate 40 points based on your achievements in three of the past four years.
Herta only has 32 superlicence points and despite lobbying from Red Bull, which wanted to place him at AlphaTauri, the FIA stood firm despite the legitimate criticism that IndyCar is undervalued by the points system.
Clearly, the problem is with the criteria rather than Herta himself, who is self-evidently a driver who should tick the safety, experience and performance boxes for F1.
And as a look back through Formula 1 history reveals, there are eight world champions who would likely have failed in their bids for a superlicence were the current system in place.
We are considering only their achievements in car racing and not factoring in the potential for gaining extra points through hypothetical free practice runs. And for some, we can only estimate the number of superlicence points given the shifting landscape of the junior ladder means direct equivalents are not always possible to draw.
So here's our selection of eight world champions who may not have been granted a superlicence were the current rules in place in their time.
8 FERNANDO ALONSO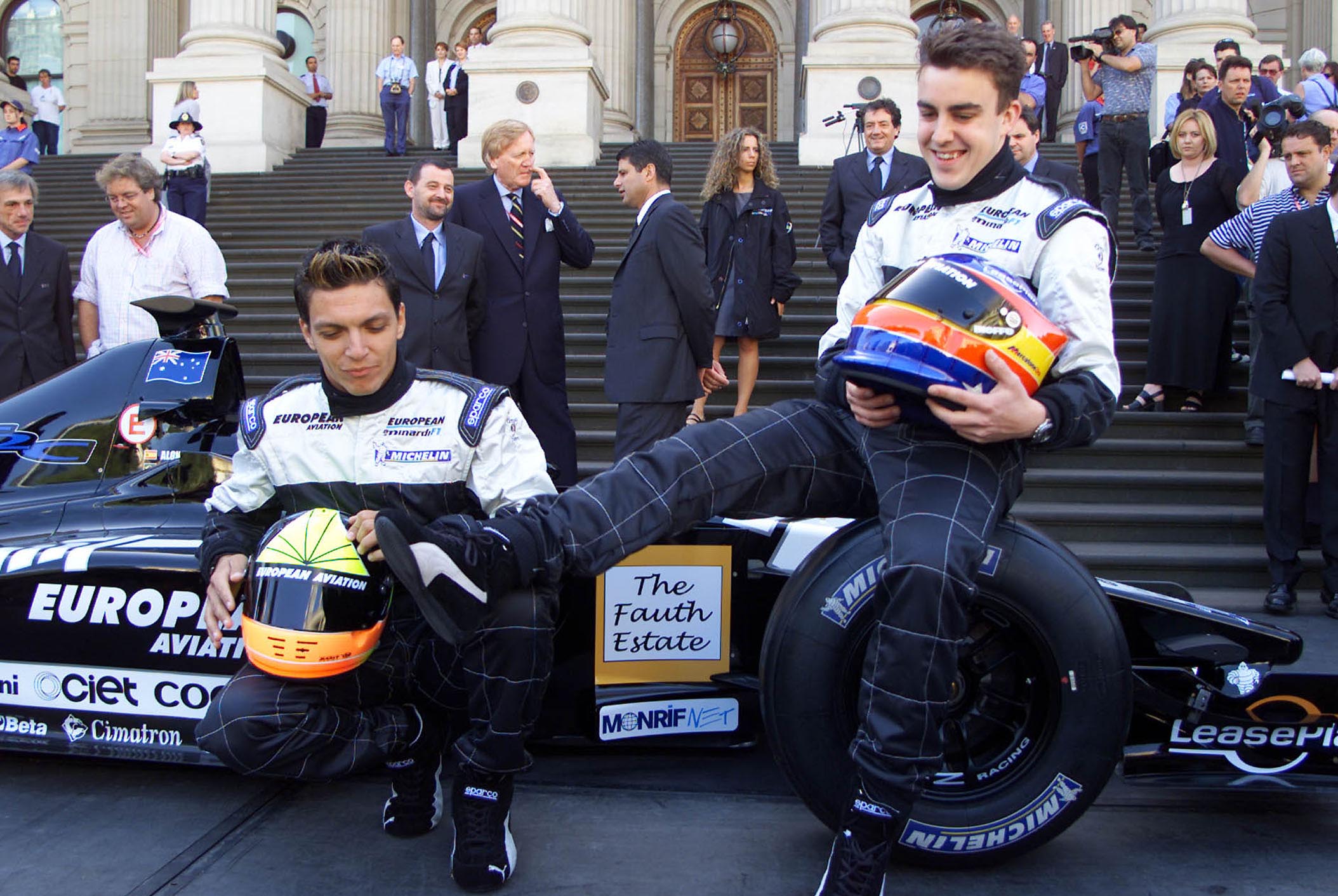 Fernando Alonso is the most marginal case on our list. He came into F1 with Minardi in 2001 as a 19-year-old with just two seasons in car racing under his belt.
He finished fourth in the 2000 International F3000 championship – the equivalent of today's Formula 2 – having jumped up from ninth in the points with victory in the Spa season finale. That's worth 30 superlicence points.
But the previous year he won the predominantly Spanish-based Euro Open by Nissan. While this was the forerunner of the Nissan and Renault World Series categories, it was a much lower-level series at this point. And it was a relatively new one that wasn't part of the mainstream ladder.
While it's possible that winning it might have paid the 10 points Alonso will have needed to qualify for a superlicence, it's far from a foregone conclusion.
So we can't say for sure that Alonso wouldn't have got a superlicence, but at best it would have been close, especially with a few points for karting thrown into the mix.
But given he's one of the great F1 drivers of the 21st century it's remarkable he could even have been a marginal case.
7 DAMON HILL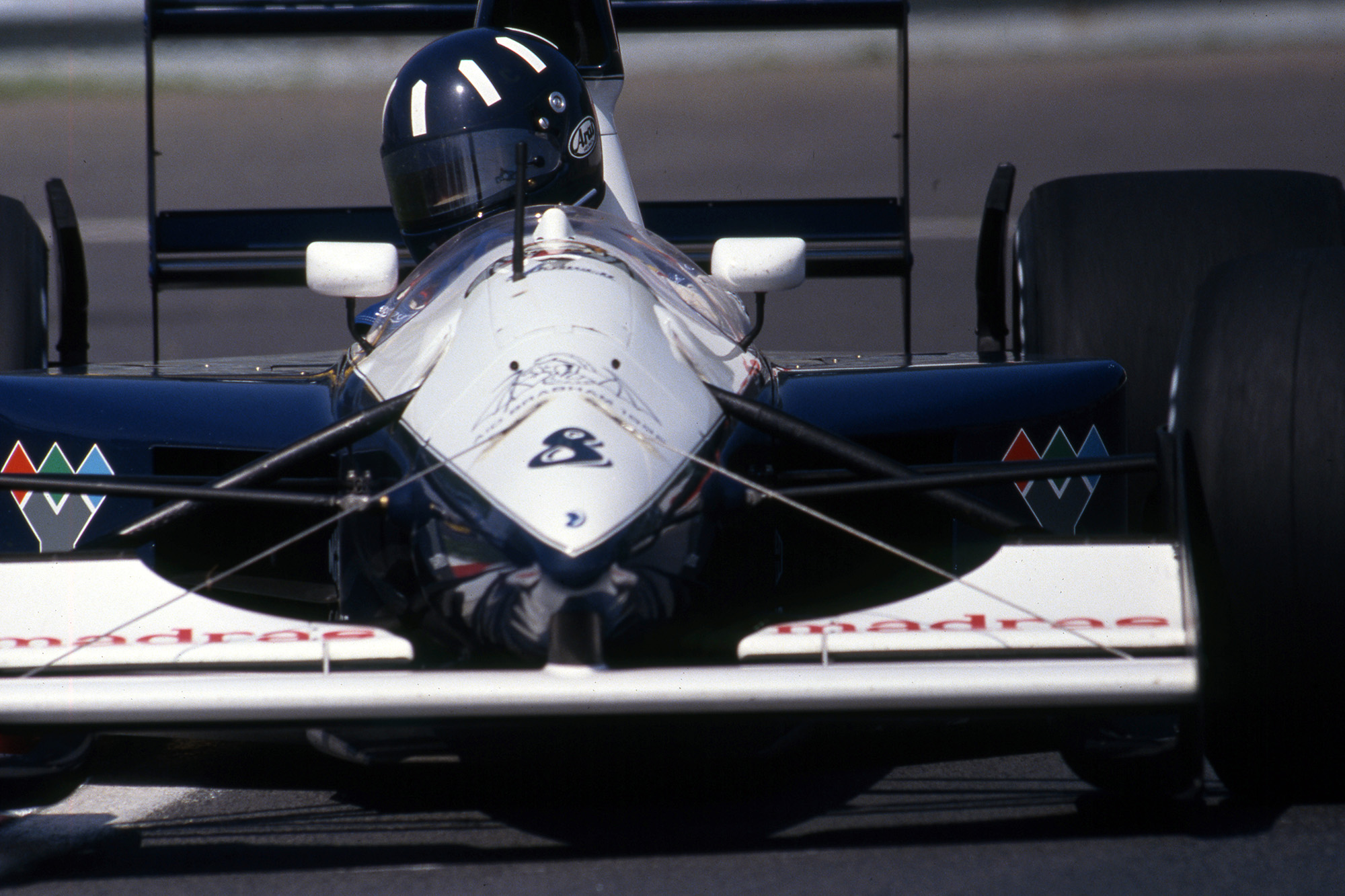 Damon Hill came from nowhere to land his big F1 break with Williams in 1993, but his first chance in F1 came with backmarker Brabham in 1992.
Given British F3 in that era was roughly the equivalent of the current European F3 championship in stature, that would have earned Hill 20 points for third in the standings.
To that, he'd add a further eight for seventh in F3000 – although his career at that level was more impressive than results suggested when you consider he bagged three pole positions.
That puts Hill 12 points short of qualifying for a superlicence, meaning he would never have started on the path that took him to the 1996 world championship had the current system been in place back then.
6 ALAN JONES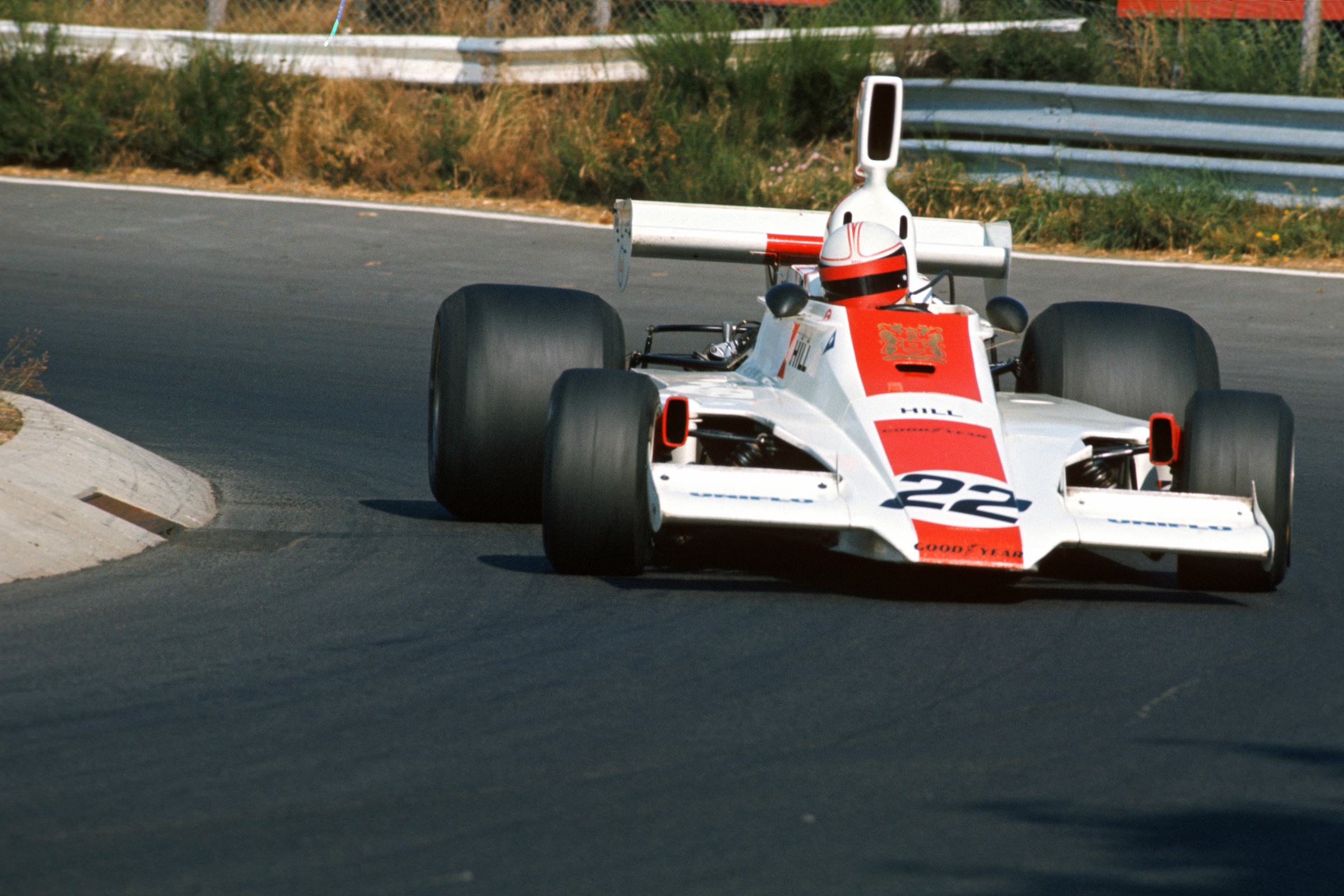 Alan Jones did nothing to mark himself during his pre-F1 career out as a driver who would go on to win the 1980 world championship for Williams.
While the racing landscape was very different back then, Jones likely wouldn't have made the superlicence cut-off point despite having some success in the three Formula 3 championships running in Britain – peaking with finishing second in the MCD-run series in 1973.
He also finished second in Britain's Formula Atlantic Championship the following year. But even with a generous allowance of superlicence points for those achievements, it wouldn't have been enough to land him the early F1 chances that led to his chance to make a mark driving for Shadow.
There, he won the 1977 Austrian Grand Prix before moving to Williams where he became one of the great drivers of the era.
5 JENSON BUTTON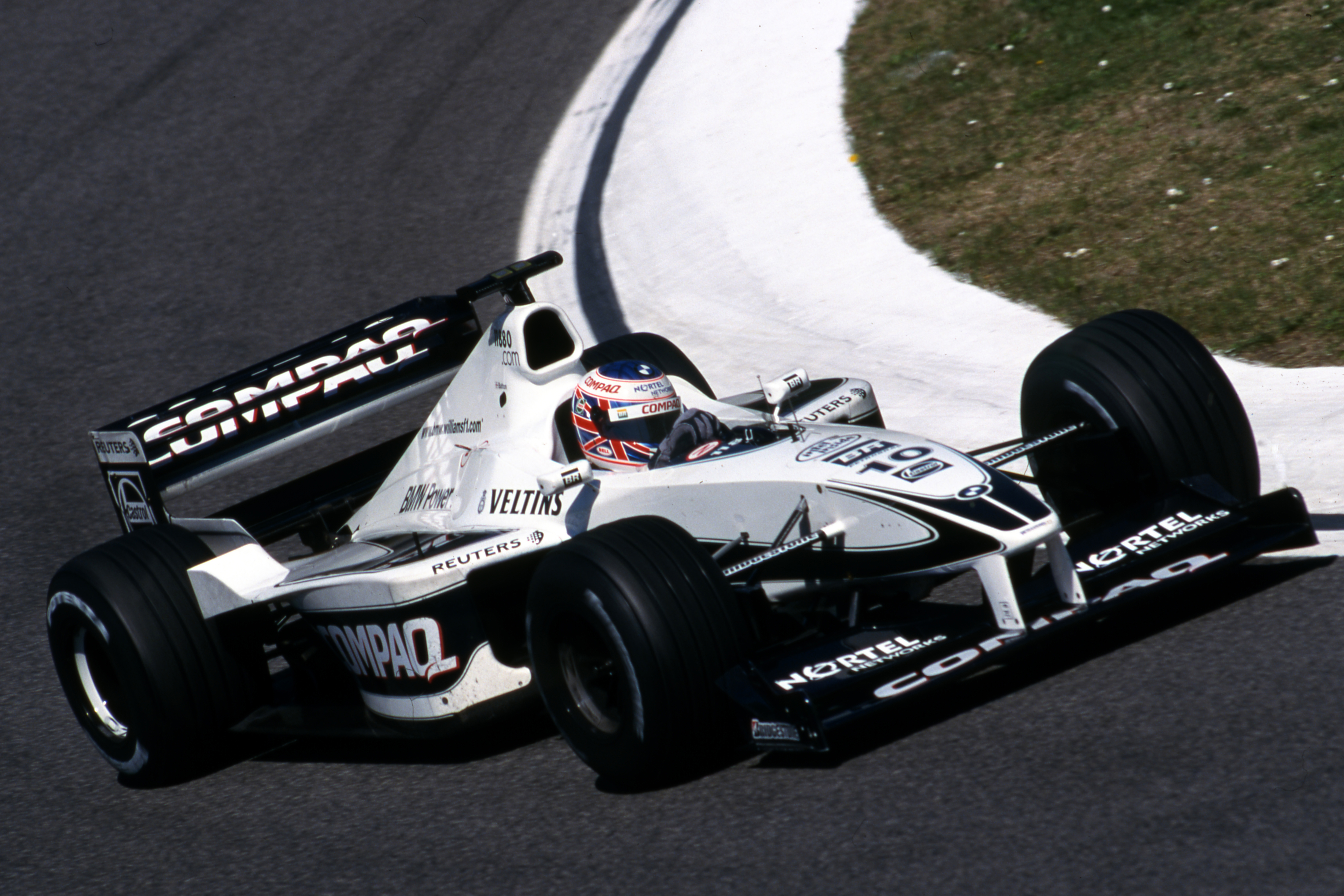 Jenson Button was eyeing a move up to International F3000 after finishing third in British F3 in 1999.
But his impressive performance in a test for the Prost F1 team caught the eye of Williams, which needed a replacement for Alex Zanardi.
Button's winter testing running for Williams was effectively part of a shootout for the drive with Bruno Junqueira, which Button eventually prevailed in. But would he have qualified for a superlicence?
He gets 20 points for his British F3 success. In 1998, he won the British Formula Ford Championship, which is broadly the equivalent of today's Formula 4. So that's a further 12 points. He did also finish second in the European Formula Ford series, but that was a short-sharp series that overlapped with British FFord, meaning that it couldn't also be counted anyway.
So that puts him on 32 points, and even with a few extra points for karting, he wouldn't have made the 40-point cutoff, meaning his stellar debut season with Williams in 2000 might never have happened.
4 NIGEL MANSELL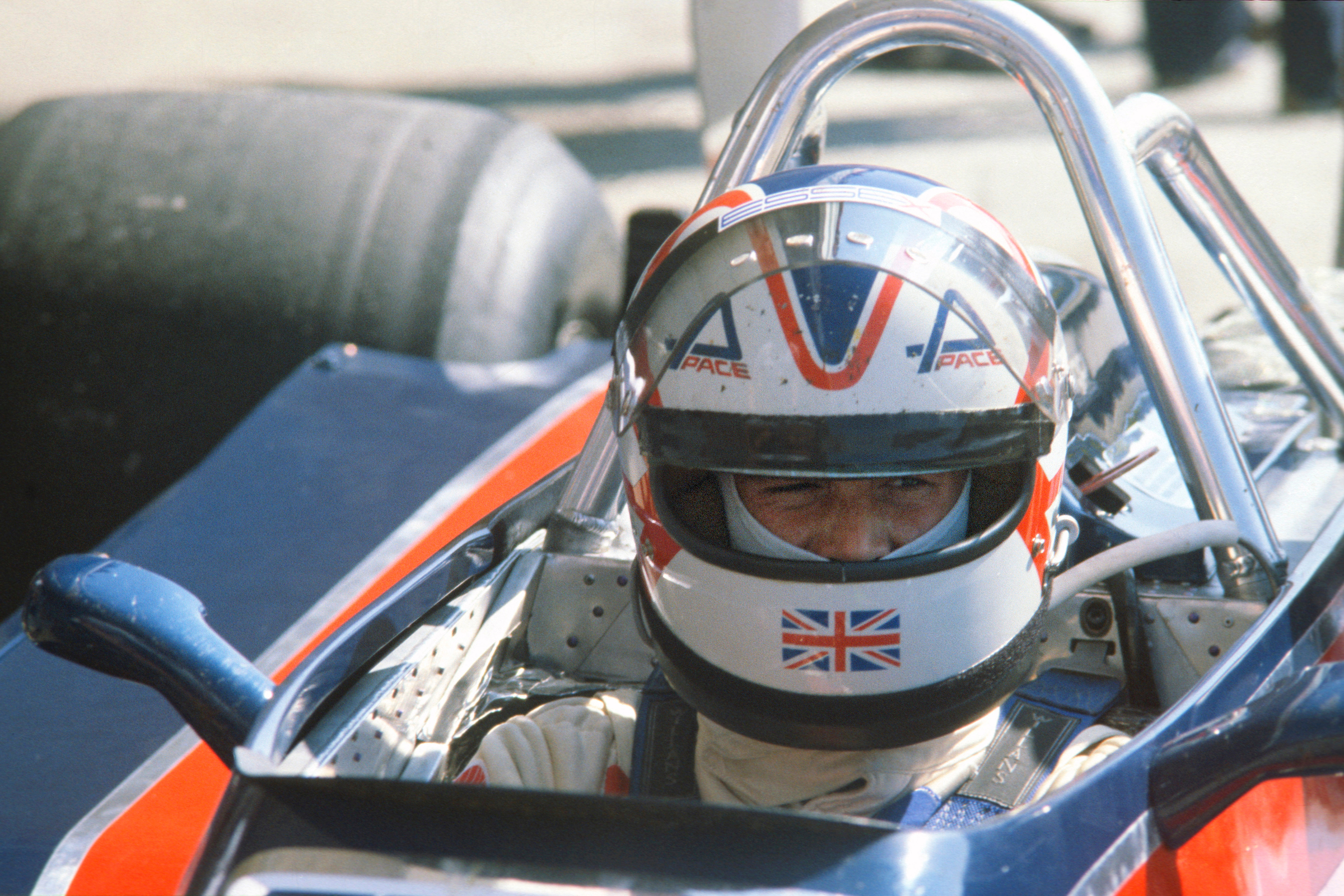 Nigel Mansell would have only scraped together around 17 superlicence points prior to making his Formula 1 debut for Lotus in 1980.
The majority of those would have been earned by winning the British Formula Ford championship in 1977, although he also finished eighth in British F3 in 1979.
That meant Mansell arrived in F1 with Team Lotus relatively unheralded, but he made a good impression across five seasons with the team to land a Williams drive in 1985.
But the team underestimated even then how good he was, with Mansell going on to win 31 grands prix and the 1992 world championship.
3 KIMI RAIKKONEN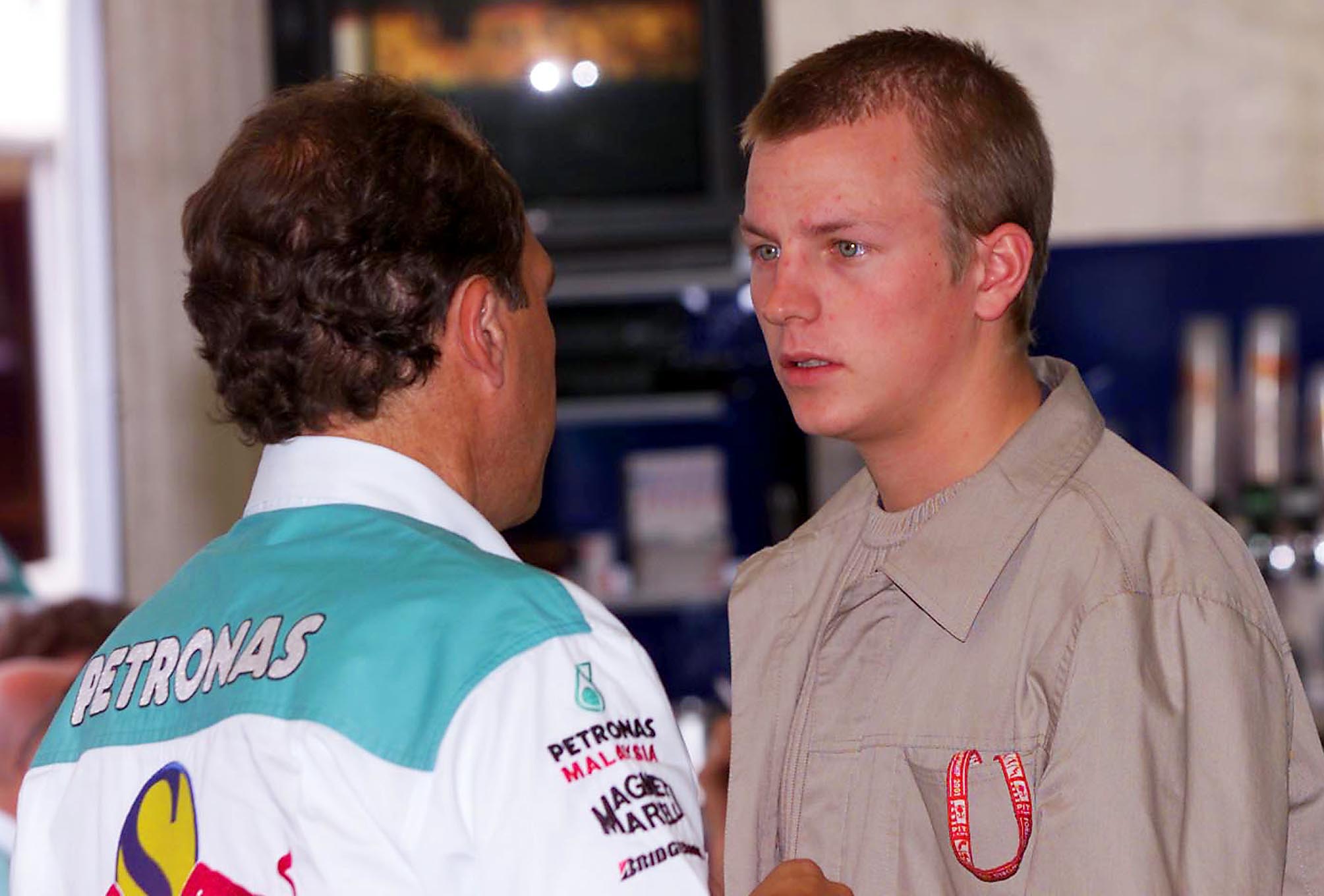 Kimi Raikkonen would have been nowhere near getting a superlicence under F1's current regulations given his main achievement was winning the 2000 British Formula Renault Championship on top of outings in Formula Ford the year before.
Making the leap from 2-litre Formula Renault to F1 was unprecedented, meaning that it was hugely controversial that he got a superlicence at all.
After his impressive performance in testing, Sauber wanted to run him in 2001 but it took a vote of the F1 Commission to allow him to be granted a superlicence. This was granted on a provisional basis and up for review, with FIA president Max Mosley the only member to vote against the proposal.
"Unfortunately the F1 Commission doesn't always do as I tell them, despite speculation to the contrary," said Mosley at the time.
"I do not believe that they adopted a defensible position in giving an inexperienced driver like Raikkonen a licence. It is quite wrong given that we have strict criteria for graduation into F1.
"When there is a major accident caused by the presence of very inexperienced drivers in F1, I'm the one who will have to explain it to the world's media."
However, Mosley was proven wrong with Raikkonen excelling for Sauber and soon emerging as a race-winning driver with McLaren then a world champion with Ferrari.
Even if we're generous with Raikkonen's points, awarding the 18 that the Formula Renault Eurocup awarded until it ended in 2020, he would be nowhere near making the cut on the current criteria.
2 NIKI LAUDA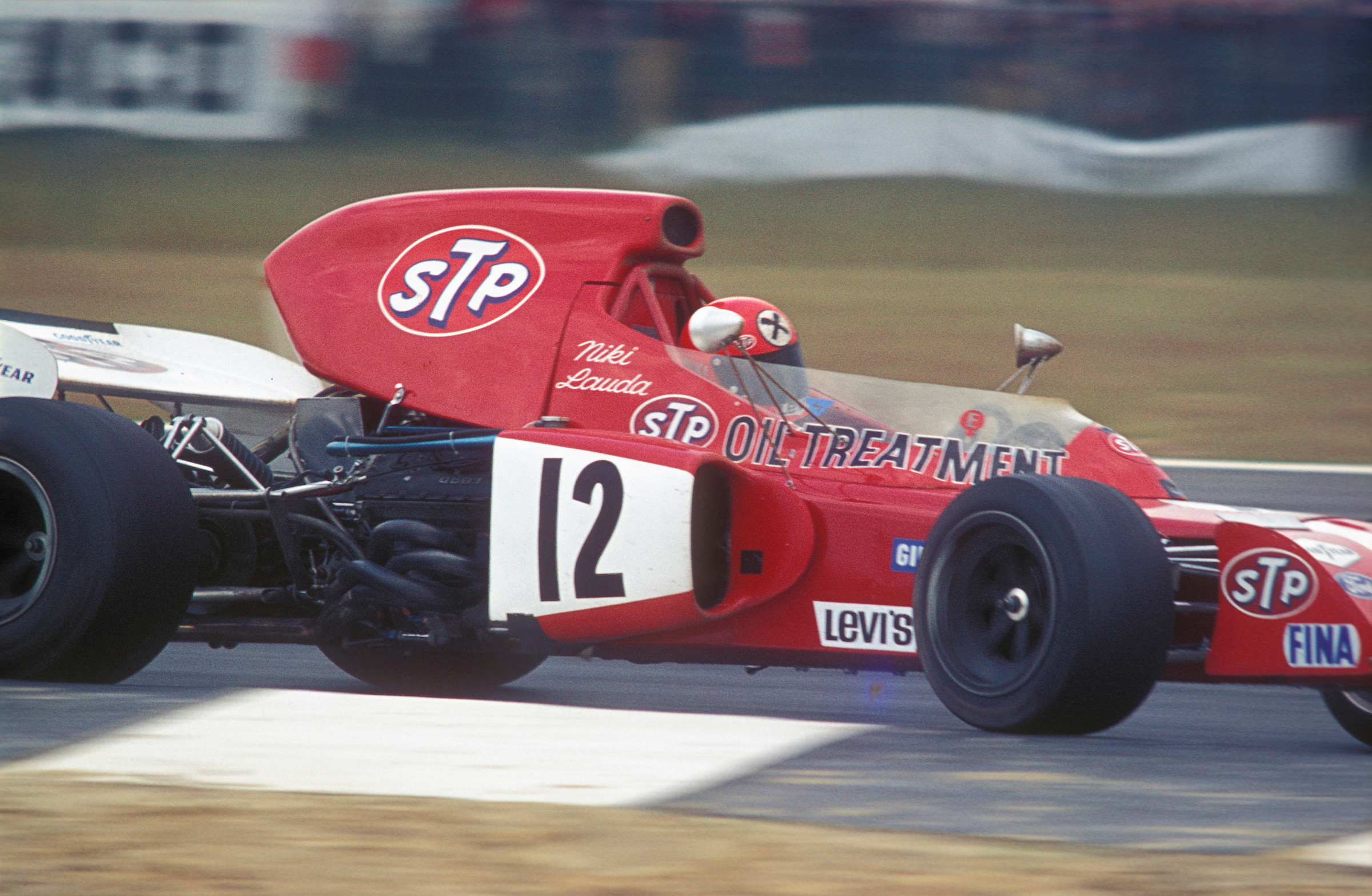 Few would have picked Niki Lauda as a future F1 race winner, let alone a three-time world champion and Ferrari legend, based on his junior career.
Prior to making his F1 debut for March in 1972, Lauda made little impression in his early tin-top or Formula 3 outings. After what he described as a "non-season" racing in F3 in 1970, during which he was unimpressed with driving standards, he decided to gamble.
"I wanted to be in racing, always had done. But I didn't want to be one nutcase in a field of two-dozen other nutcases," he once said.
"There was one logical conclusion – get out of Formula 3 and move up a class to Formula 2 as fast as possible.
"There would be a lot of financial hardship involved. It would mean doubling the ante without having won a single game."
He took out a hefty loan to fund a step up to F2 with March, which allowed him to finish 10th in a championship won by Ronnie Peterson.
That was nowhere near enough to earn superlicence points under the current rules, but he expanded his deal to cover F1 and F2 with March in 1972.
It wasn't until he joined BRM in 1973 – a move that also required him to bring money – that he caught Ferrari's eye, most famously with his performance on the streets of Monaco where he retired from third place after suffering a gearbox failure.
1 MAX VERSTAPPEN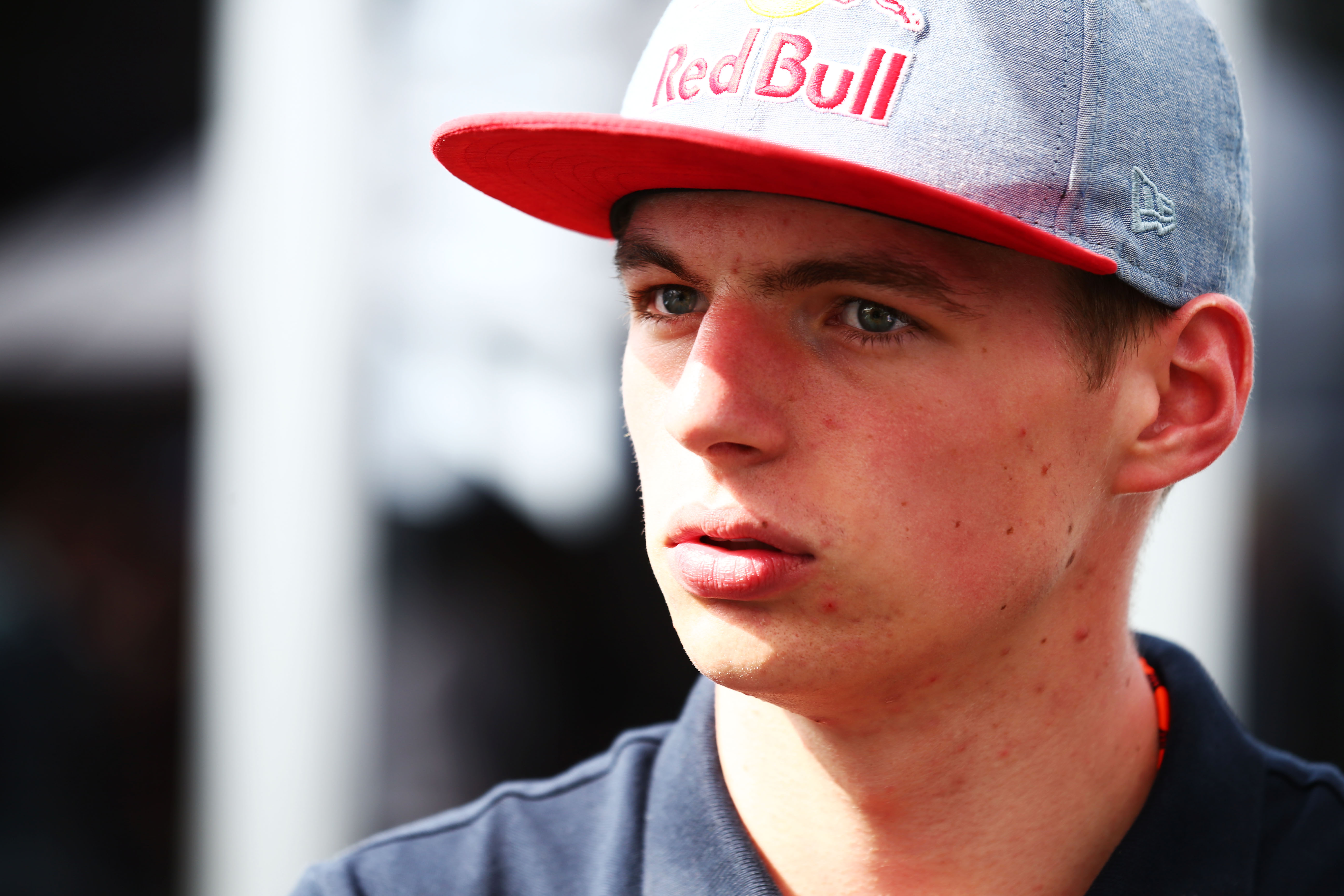 Max Verstappen's arrival in Formula 1 at the age of 17 in 2015 was, puzzlingly given how good he was in his rookie year, the trigger for a reform of the superlicence system.
The changes brought in for 2016 would have meant he didn't qualify for a superlicence on several counts.
First and foremost, the rules were changed to allow only drivers who were 18 years old and who held a road driving licence to race.
Under those rules, Verstappen wouldn't have been eligible for a superlicence until 2016. That was his second season in F1, the one in which he took his first grand prix win straight after being promoted to Red Bull's main team.
But he also wouldn't have had enough points, with just 20 for finishing third in the European Formula 3 championship.
Verstappen was proof of the old adage that if you're good enough, you're old enough and it's a bizarre quirk of fate that his arrival made the FIA create a system that would have prevented him from arriving in the first place.
After all, as our ranking shows, those rare talents capable of winning the world championship will always be able to cut it in F1, even if their careers up to that point aren't as spectacular as you might expect.