Yuki Tsunoda's Turkish Grand Prix yielded 14th place, his fifth consecutive event without points. But there were positives to his performance – notably a six-lap cameo when he kept Lewis Hamilton at bay early in the race.
Hamilton latched onto the back of Tsunoda at the end of the first lap, having dispatched Sebastian Vettel to take ninth place. He stayed there for six laps before running slightly deep at Turn 1 on lap eight. This allowed Hamilton to get a run on him and overtake him around the outside of the Turn 3 left-hander – with both drivers showing admirable precision to ensure they both got through the corner.
While Hamilton admitted he was being cautious when coming through the field – and he would have been well-aware that, as a de facto team-mate to Verstappen, Tsunoda was motivated to delay him – the AlphaTauri driver's defence was entirely fair and largely based on pace that ensured Hamilton couldn't attack.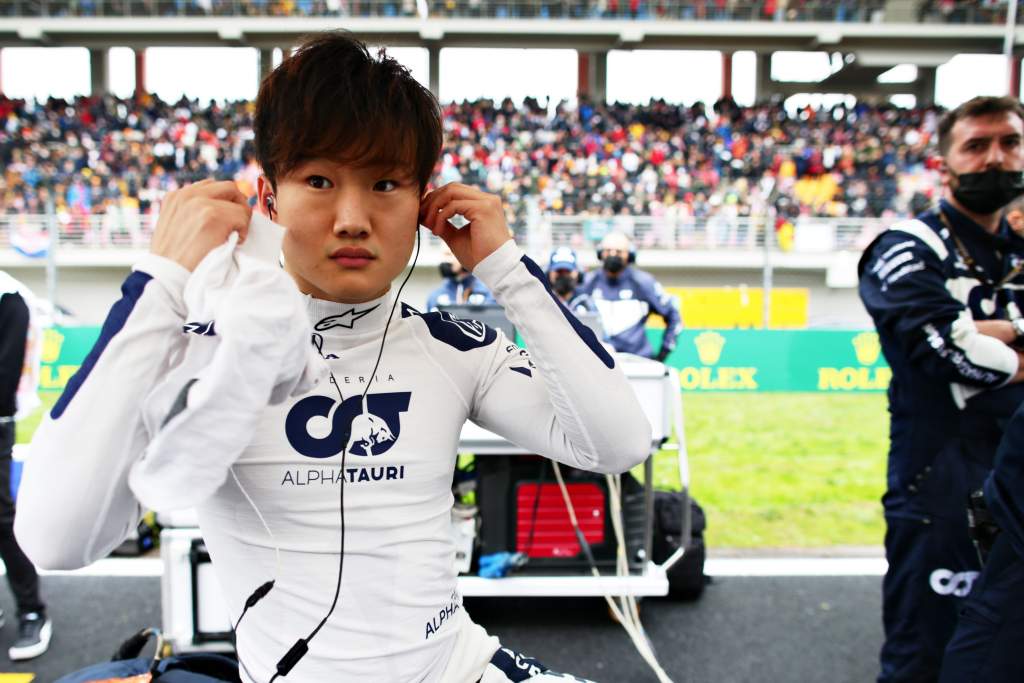 "With everyone that I come across, it's trying to find a balance," said Hamilton of the battle with Tsunoda.
"There was a point that I just couldn't get close enough with him one stage. Then obviously I did, but having to give everyone a lot of space, a lot of room just because they're not fighting for the same thing I'm fighting for.
"Trying to be respectful, give a lot of space, keep out of trouble."
Tsunoda's resistance was far more sustained than others' in the bottom half of the points, with Vettel, Lance Stroll, Lando Norris and even Pierre Gasly dispatched with relative ease.
As Stroll pointed out, this was because Tsunoda's motivation was to assist Red Bull, which wasn't the case for all of the above drivers bar Gasly.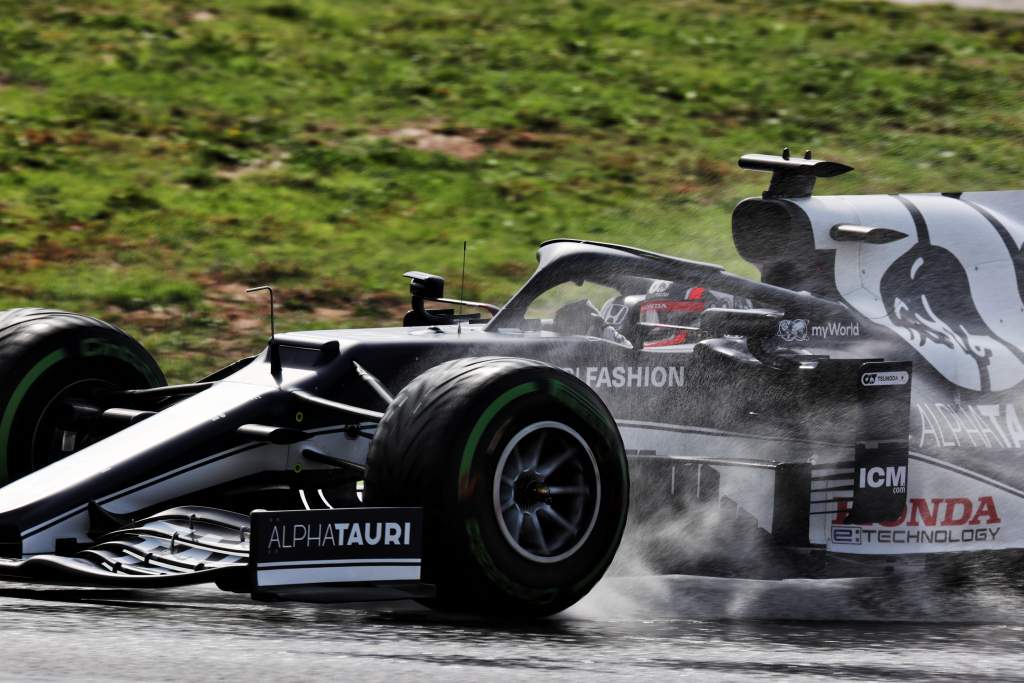 "He [Hamilton] was a lot quicker and I didn't want to waste my time defending," said Stroll.
"He was going to finish ahead of me at the end of the race anyway."
Tsunoda was happy to confirm his determination to assist Verstappen by keeping Hamilton at back even though there was no chance of staying ahead for the long-term.
Without the small error at Turn 1, it's possible he could have done so for longer.
"I want Max to win, the last year of Honda and as Red Bull as well," said Tsunoda.
"I tried to hold Lewis as much as possible. I don't know how many laps. I was trying to save more, but I couldn't."
Tsunoda was then passed for ninth by the recovering Carlos Sainz, who started last after a power unit change, on lap 17 but held onto 10th place ahead of Vettel.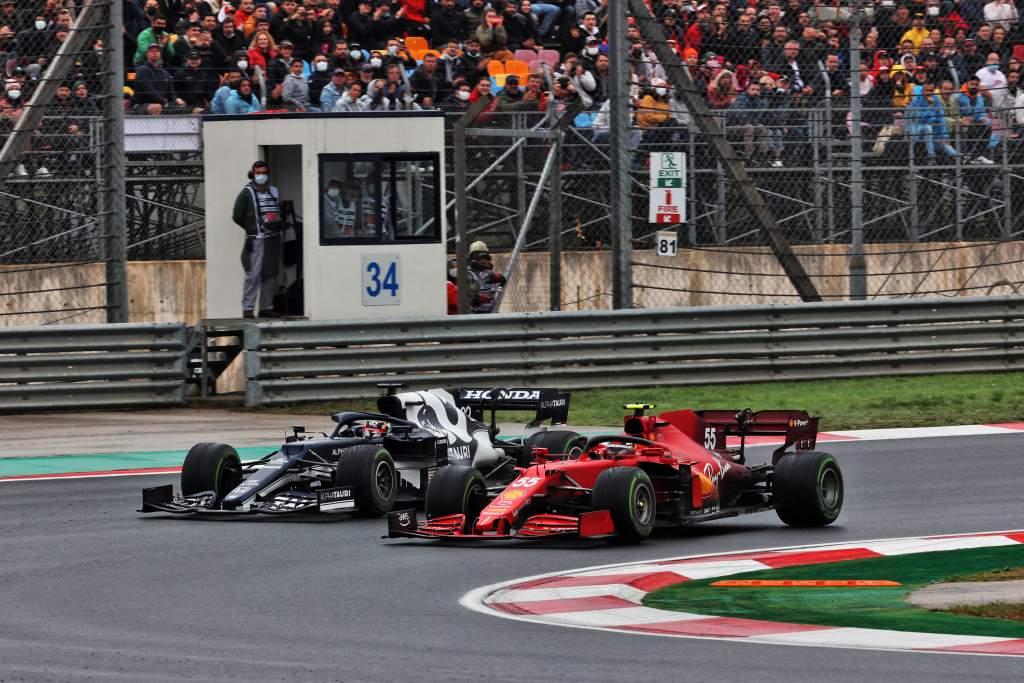 Having reached Q3 for the first time after an absence of six races, he looked on course for a first points finish since the Hungarian Grand Prix only to spin on the power at the exit of Turn 1 on lap 22 that dropped him behind Vettel, Esteban Ocon and Antonio Giovinazzi.
This was partly because he suspected there was a car directly behind so he was pushing to stay clear, when in reality Vettel was over two seconds behind, and partly because he felt he had overworked the tyres battling with Hamilton.
"I used up too much tyre early on battling Hamilton – it was really hard to keep up the pace," said Tsunoda. "I had a spin and also in the mirror I couldn't see anything because of dust and [spray].
"I thought there was a car right behind me so I just had to push and spun.
"The spin ruined my whole race, so it's a shame. It was possible to score points."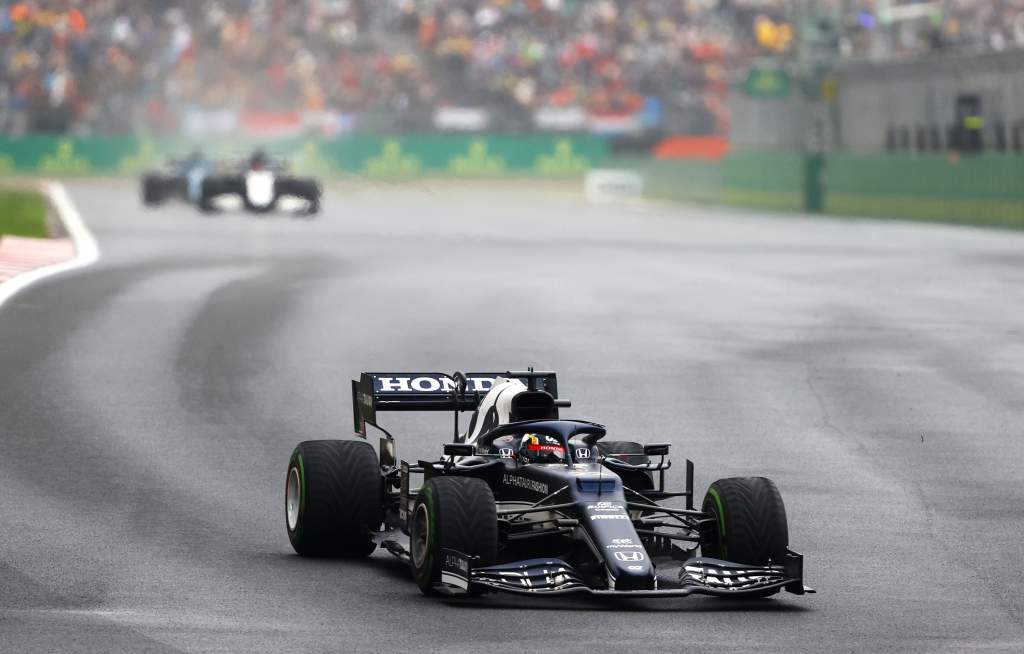 Tsunoda held 13th until he made his pitstop on lap 34, but Kimi Raikkonen had been pressuring him before that stop and ran three laps longer to overcut him. Tsunoda then held 14th place to the end of the race, keeping Williams driver George Russell at arm's length to do so.
While it was a disappointing weekend in terms of the result and the spin, there were at least some positives for Tsunoda – although he was frustrated not to have been able to keep Hamilton behind him for longer. As he put it "I tried to have 30 laps, eight laps is not enough".
By his own admission, his confidence has taken a big hit this year. But he seemed a little more comfortable with the car in Turkey than in the preceding races, although his pace relative to Pierre Gasly in Q3 – one second off – disappointed him.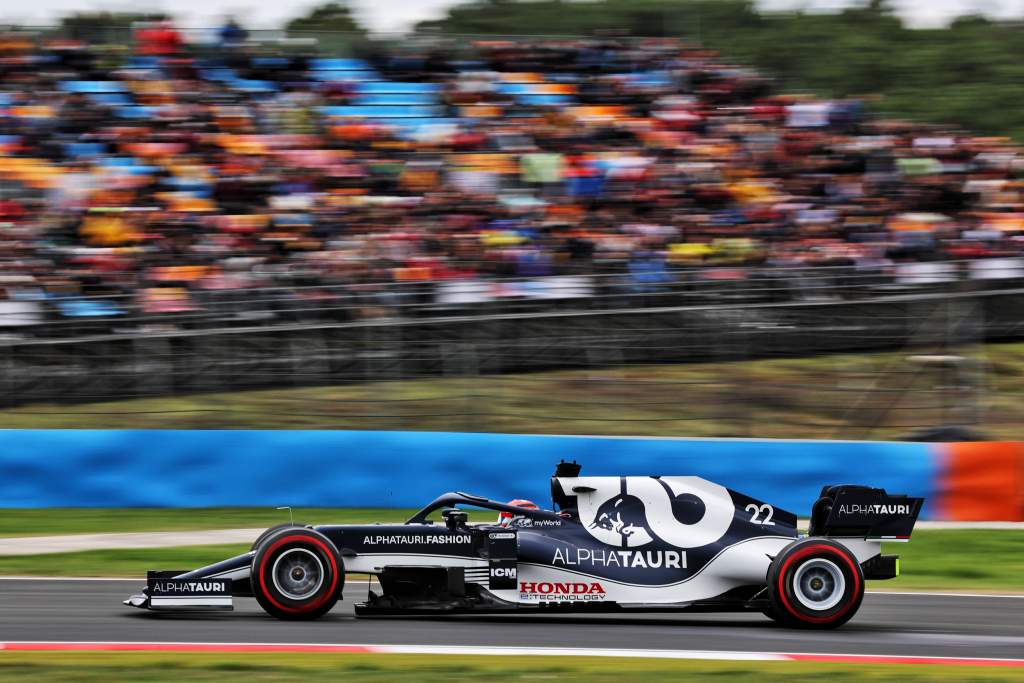 A Q3 appearance and six laps keeping Hamilton at bay might not sound like much, but give Tsunoda's challenge for the rest of the season is to learn as much as he can to carry into next year, it's at least something to add to his knowledge bank in this challenging rookie season.
Not that this was any consolation for missing the chance to add to his points tally in a season where his lack of contribution is decisive in the fact AlphaTauri is lagging 12 points behind Alpine in the battle for fifth in the championship with his contribution just 18 points.
Ultimately, given the quality of the machinery Tsunoda needs to start adding significantly to his tally if he's to do his full job for the team beyond simply assisting Red Bull by briefly hindering Hamilton.
"It's a shame, I was really hoping to score points," added Tsunoda of the US GP.
"We're also fighting for P5 in the teams' championship P5. It was a good opportunity to get big points compared to Alpine.