Pierre Gasly's vocal frustration on missing out on a Red Bull return for 2022 was not the first time he's been quite outspoken on the energy drink giant's line-up decisions.
That isn't a bad thing by any means – it's in contrast to how many of Gasly's F1 peers would've probably played it, but then again the Frenchman is one of the most earnest and eloquent drivers on the grid when it comes to facing the media, and we can only be thankful for that.
However, it did serve to emphasise that Gasly's ideal longer-term plan differs quite substantially to what is perceived as Red Bull's preferred plan for him – in which it keeps him at AlphaTauri, using his natural rapport with the team to propel it close to the front.
Though it's believed that Red Bull doesn't have the fondest memories of Gasly's stint at the main team, it has never ruled out a future reunion – and indeed, team principal Christian Horner very much toed that line in a recent F1.com interview, while still talking up Gasly's credentials as an AlphaTauri team leader.
"I would never rule anything out," he said of Gasly's potential return to the main Red Bull team.
"He's driving at a very nice standard. He's still very young, he's doing a great job. For 2023, we have multiple options available to us, so when you're in the situation that we are, that's exactly what we want."
He was also quoted as saying that Gasly "has done a phenomenal job with AlphaTauri the last couple of seasons, and their aspirations continue to grow, so for him to retain the lead drive there is good".
It is far from the most emphatic declaration as far as Gasly's hopes of a Red Bull reunion are concerned, but it is arguably more emphatic than what had come before, given that Horner also made a point to describe Gasly as "a Red Bull Racing driver on loan to AlphaTauri".
When The Race asked Gasly for his reaction to Horner's comments, he said: "Obviously I really appreciate these words, to see that my work is valued and seen by Christian.
"So, yeah, you know, we still have a lot of time [left], at the moment the focus is on them to get the championship, the world championship for this year, they have another shot at it next year with a big regulation change, we are talking about things that could happen in 12 months' time.
"And my job will be to keep showing them that I have the potential to deliver the job there, and we'll see what will happen for 2023."
It's clear that, as much as Gasly likes AlphaTauri, there's still a big part of him that sees that second Red Bull seat as rightfully his.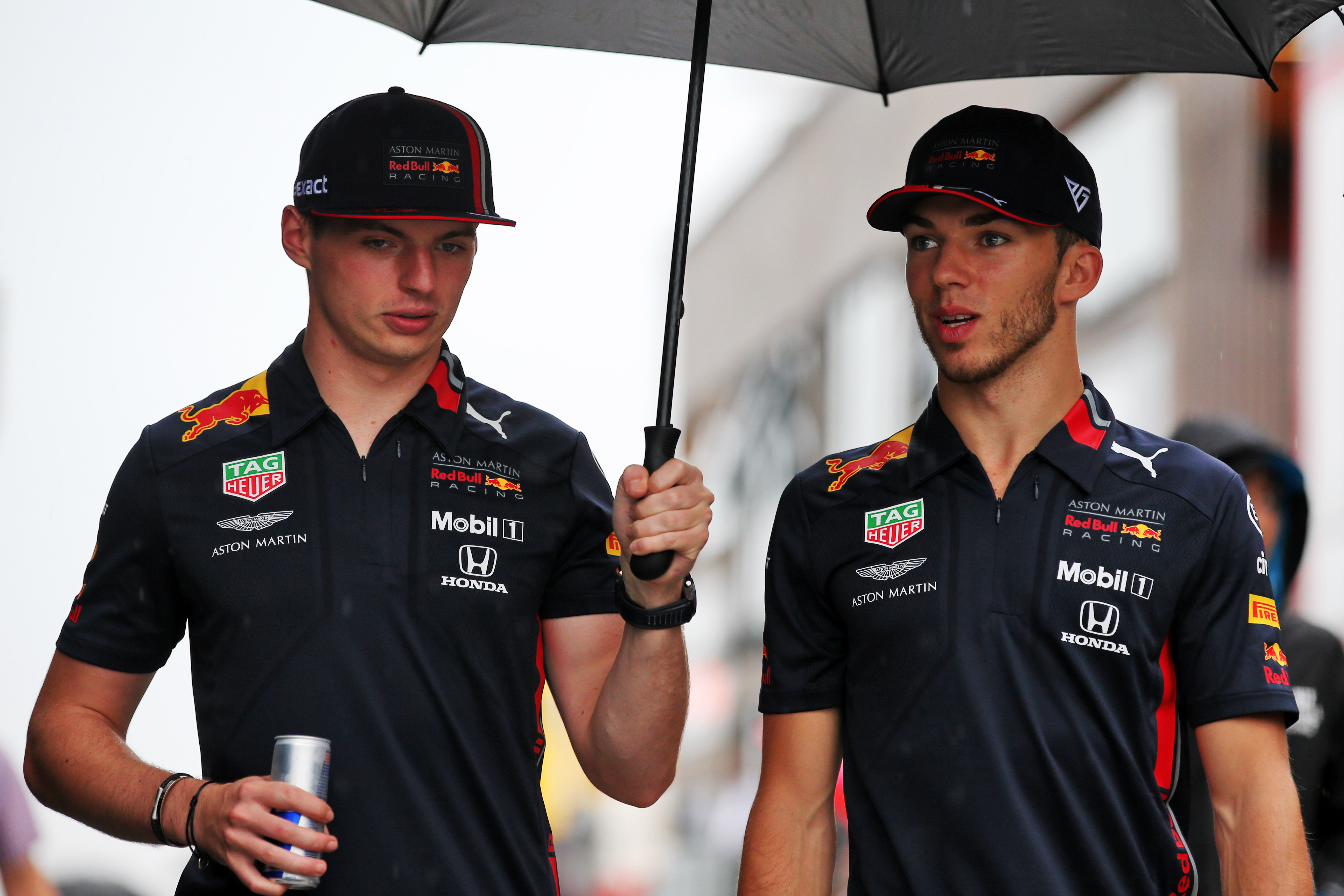 When you look at the on-track performances since the demotion, it's a no-brainer. Sergio Perez has proven an upgrade on predecessors Alex Albon and Gasly, but it looks like an increasingly marginal one as the season goes on and Verstappen keeps demolishing the Mexican in qualifying.
On the other hand, Gasly has run riot at AlphaTauri, having parlayed his obvious advantage over Daniil Kvyat into what has been a shockingly comfortable qualifying whitewash against rookie Yuki Tsunoda – someone whose natural talent is undeniable – so far.
There's a popular school of thought in modern F1 that Gasly needs to cut his Red Bull ties at the first opportunity and make his path elsewhere, building a team around him. True, he has effectively done that at AlphaTauri already, but the perception is that AlphaTauri's ceiling is Red Bull's floor, and if that's true that is not commensurate with Gasly's ambition.
It is tempting to look at the Carlos Sainz example, in which the Spaniard began to agitate a move away from what was then Toro Rosso in the middle of his third season there – ultimately getting a loan departure and then a permanent move away.
Sainz is a Ferrari driver now. Gasly would presumably not mind a similar outcome – but with a lot of teams increasingly tying down their preferred drivers to fairly long-term deals, there hasn't been a ramp off as obvious as the one Sainz found at Renault and then McLaren.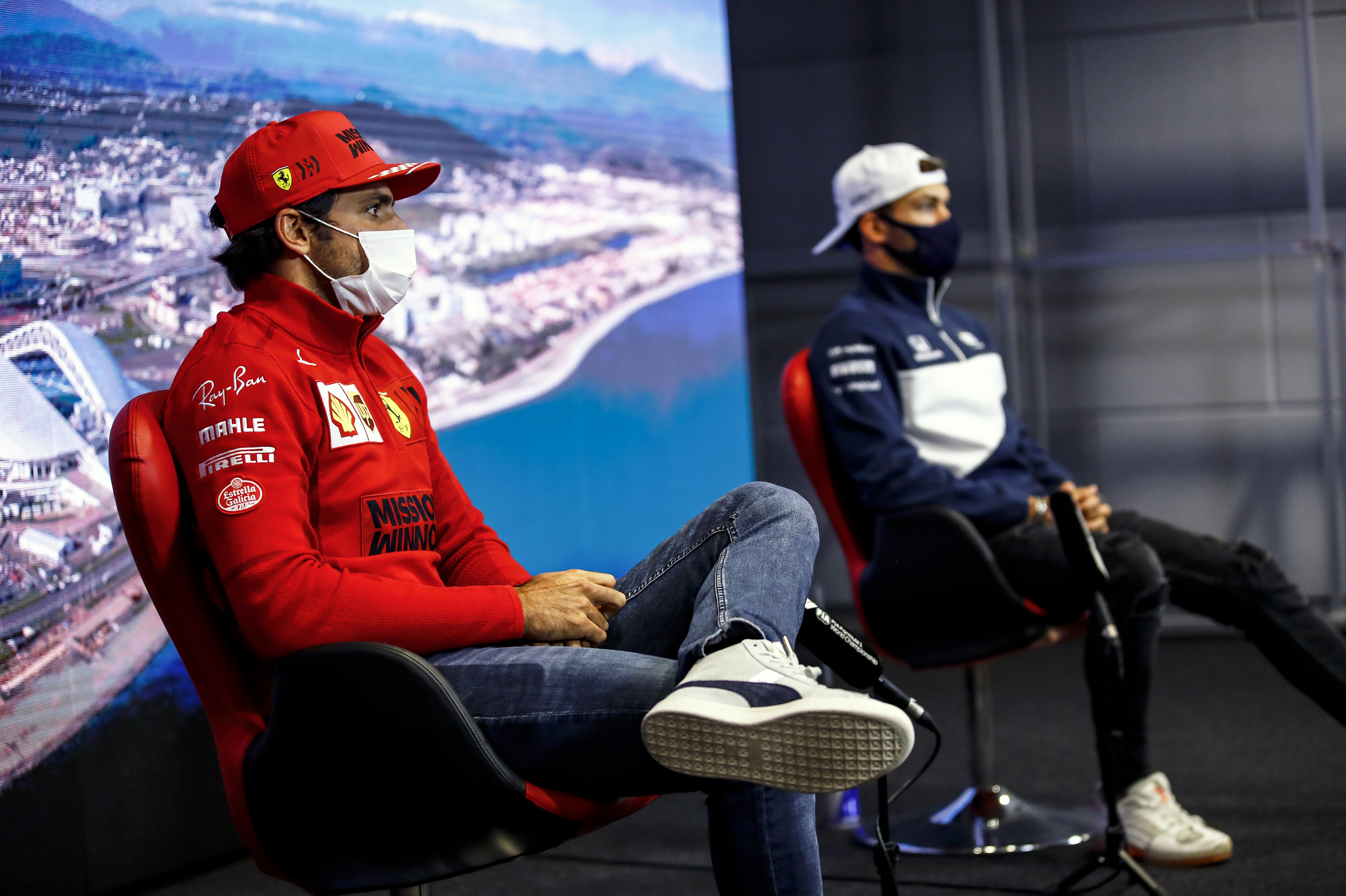 But if Gasly's team-mate battle with Tsunoda plays out similarly in 2022 to how it has gone in 2021, then he'll surely expect a promotion – and, like Sainz, may well start to publicly put himself on the market if he feels one isn't coming.
Remember Sainz's "a fourth year at Toro Rosso is unlikely" declaration – the one that ultimately foreshadowed his exit, but was also a wider point about longer-term careers at Red Bull's junior team being unprecedented? AlphaTauri is not quite Toro Rosso anymore, but it's not a completely different beast – and 2022 will mark Gasly's fourth full season there.
If he has another good campaign and a Red Bull call-up still doesn't come for 2023, it will surely have to be taken, by everyone involved, as a sign that he never will. But maybe it doesn't come to that.
Even though Red Bull/Gasly was such an uneasy fit the first time around, there's at least some reason for optimism that he could get a second chance in 2023, not just because of Horner's proclamation.
If Perez doesn't take a noticeable step forward, there will be little reason to give him a second extension, but in terms of absolute top-tier talent pickings will be slim for the '23 silly season, because the vast majority of those drivers are on long-term deals. The only seeming exception is none other than Sainz, but it's hard to see a scenario in which he's really available.
Red Bull's options, unless it is wanting to negotiate a contract buyout or unless Tsunoda makes massive progress (which would make the Gasly point moot anyway, as it would probably cause his stock to fall), would therefore presumably be limited to Gasly and Albon.
And while it probably fancies Albon more than Gasly, the prospect of yanking the Anglo-Thai driver away from a Williams team that clearly wants to build around him long-term doesn't come across as politically prudent.
So, it's not unfeasible that Red Bull could turn to Gasly once more. It would probably be a marriage of convenience, much like his first Red Bull call-up was. The difference is, Gasly has clearly improved since, just in terms of general track-to-track consistency – and he'll believe he can overwrite his sour first Red Bull stint by making a good 'first impression' on his second attempt. I certainly believe it.