This year's grid of 30 Formula 1 Esports drivers has been named ahead of the fifth season where once again the drivers and teams will be competing for a share of the $750,000 prize pool.
In the past year, several drivers have moved teams with reigning champion Jarno Opmeer leaving Alfa Romeo for Mercedes whilst two-time champion Brendon Leigh left the German marque to join David Tonizza, the victor in 2019, at Ferrari.
Alfa Romeo and McLaren go into the season with a completely different set of drivers while Aston Martin has done the exact opposite and retained the same trio it had in 2020.
So with the F1 Esports Pro Championship starting next week, here's a look at the driver line-ups for all of the teams and how they stack up compared to each other.
10. Haas
Cedric Thome, Samuel Libeert, Matthijs van Erven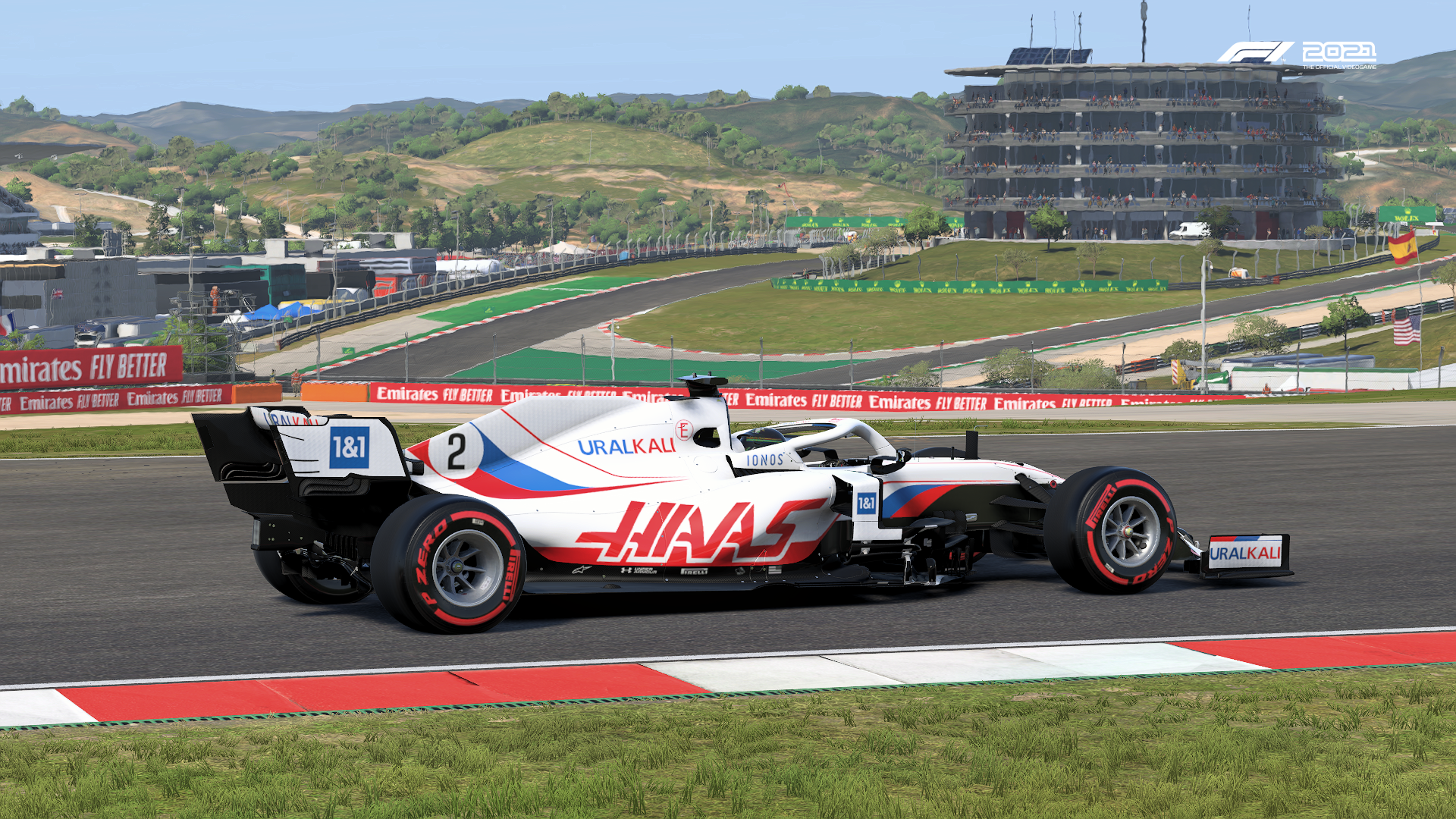 Haas has been poor in recent F1 Esports seasons as it was last in the constructors' championship in 2019 and only went one better in 2020. What's worse for them is that driver who scored 34 of the team's 39 points last year, Simon Weigang is no longer with the team.
It's difficult to rate Haas' to highly for now considering it has arguably the least star-studded and proven line-ups of any team. Apart from winning the Canadian round of the 2019 championship, Cedric Thome's record in F1 Esports in the past two years hasn't been particularly impressive, results-wise.
Samuel Libeert and Matthijs van Erven are both newcomers to the Pro Championship. Of the two it was van Erven who had the stronger set of results in the Pro Exhibition events held earlier in the year with a best result of second place in the race at Bahrain in the PS4 category.
Haas could easily be a dark horse though as this driver roster is the first one to be selected by Romain Grosjean since his R8G Esports outfit took over the running of Haas' esports activities. Grosjean is personally involved and his team has had success in other esports championships on other games so it's possible Haas could have its best year in F1 Esports to date, it just doesn't feel that likely it will.
9. Alfa Romeo
Simon Weigang, Filip Presnajder, Thijmen Schutte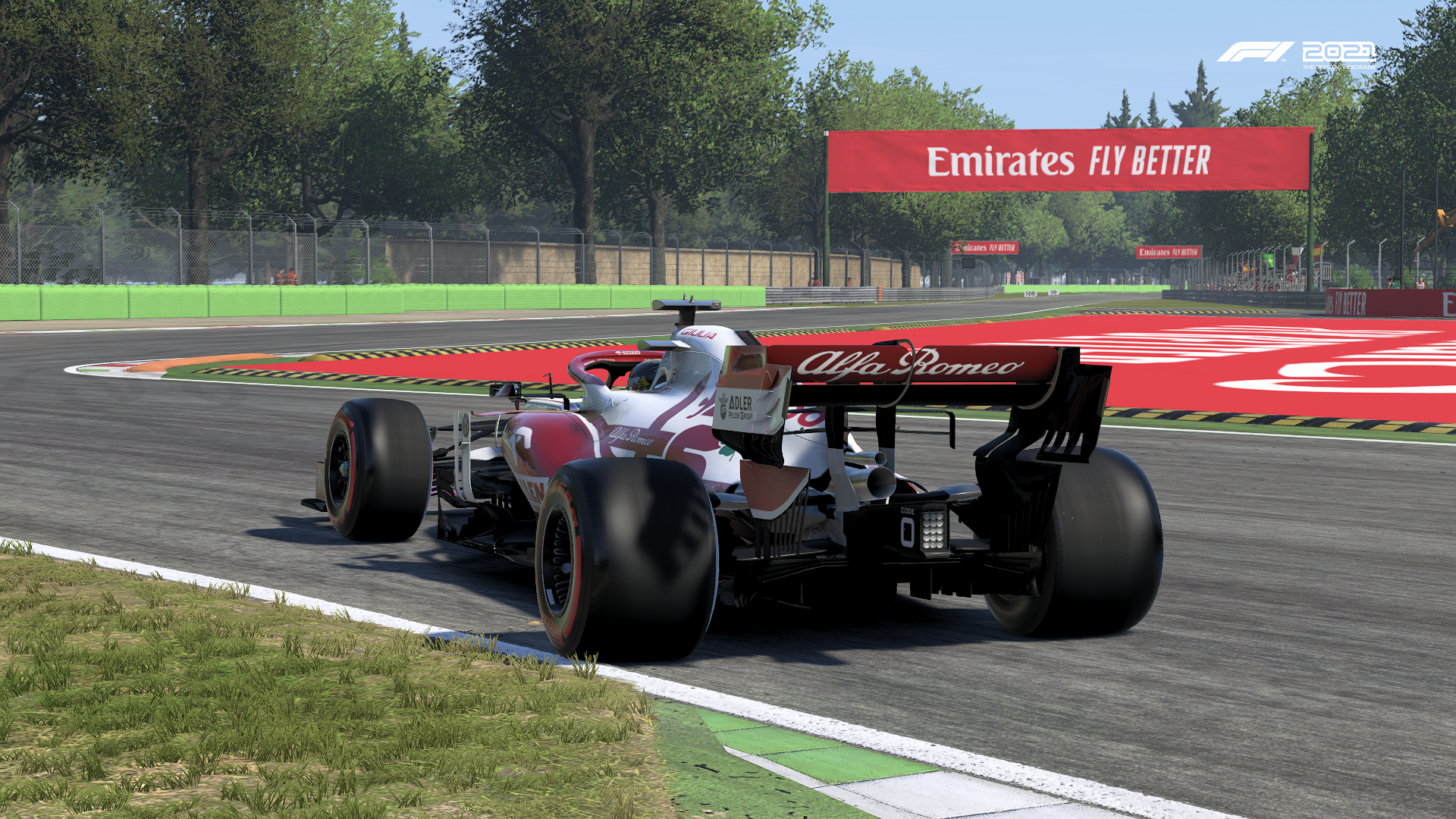 Just ahead of Simon Weigang's old team is his new one and Alfa Romeo has a lot to live up to since it finished as the runner-up in 2020 with Jarno Opmeer and Dani Bereznay as its two main drivers.
This year though it has the experienced German of Weigang who raced for Renault in 2019 and scored the majority of Haas' points in 2020.
Filip Presnajder was only given one opportunity to race for Ferrari when he was with them last season but he was the 2019 Challenger Series winner on PC. Whether he's as competitive in F1 2021 still waits to be seen.
Finally, Thijmen Schutte goes into the new season as one of the most exciting new names after narrowly losing the PS4 division of the Challengers Series – F1 Esports' feeder championship.
P12 -> P3 in @PremierSimGL 🥉

Really happy with how the race went. Qualifying went horrible but luckily the alt strat was OP. Really happy with the end result!🤘🏼 pic.twitter.com/bMGZvlV4QP

— Thijmen Schütte (@ThijmenSchutte) September 23, 2021
More recently he's been competing in the top split of PSGL, alongside a number of other F1 Esports drivers, and was able to finish third in the race at Austria. So if he can carry that form into the Pro Championship then he will be the standout driver for Alfa Romeo.
8. Aston Martin
Lucas Blakeley, Shanaka Clay, Daniele Haddad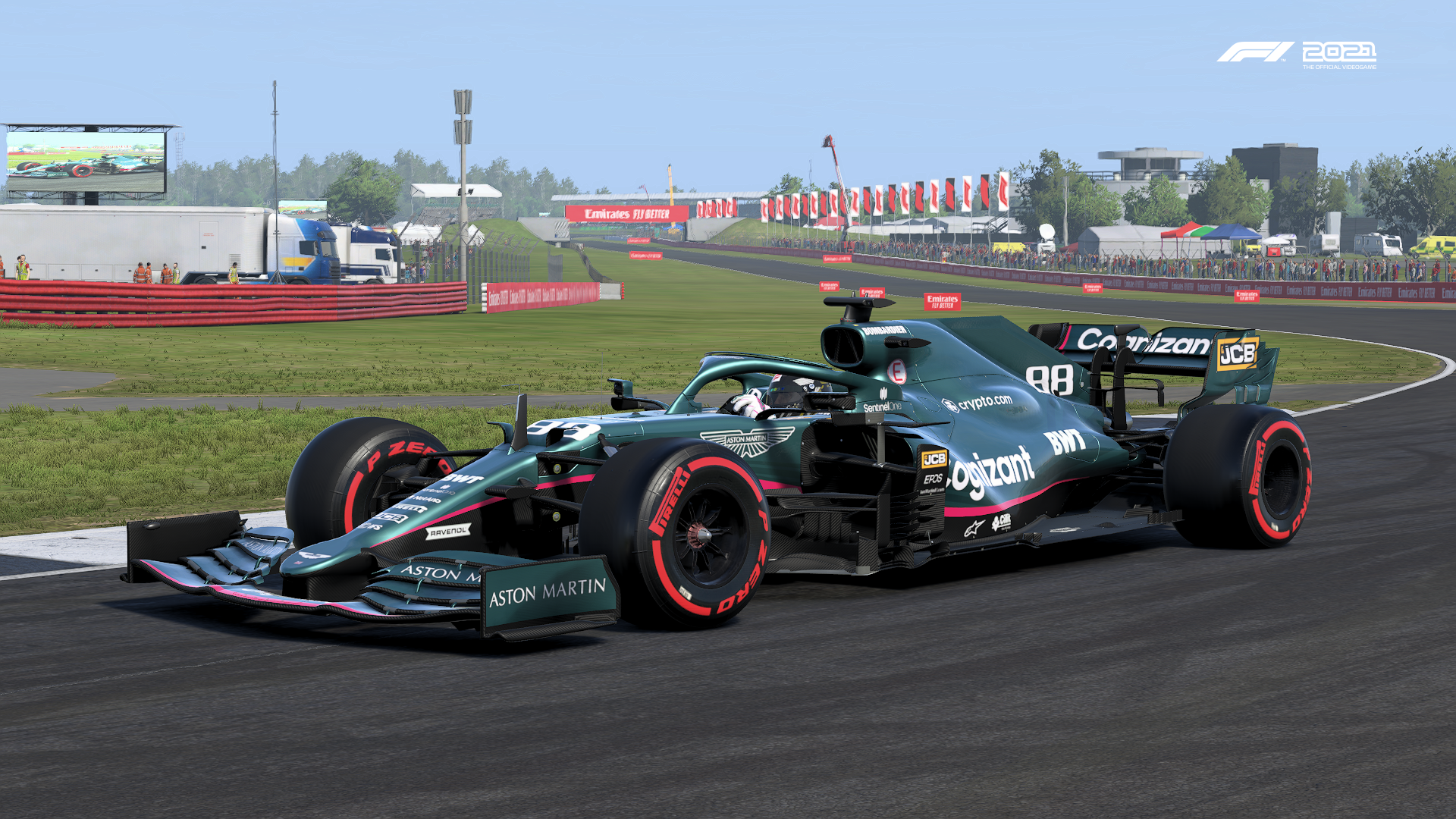 There's a lot of work for Aston Martin to do since it has retained the same three drivers that it finished last in the constructors' championship with in 2020.
Since then though they have worked together in the V10 R-League, a championship run on Assetto Corsa featuring a fantasy F1-esque open-wheel car, and took Aston Martin to second overall. Lucas Blakeley was the star driver for the team and the fact that they were all competitive despite the change in game is commendable.
New Team, an iconic colour and a solid performance: congrats for your 2° place overall @AMCF1esports 👏

👤 @DanieleHaddad92 @Shanaka_Clay @LucasBlakeley01#V10RLeague #RacingRedefined 🔺 pic.twitter.com/aczQjJpHuC

— V10 R-League (@V10RLeague) May 27, 2021
As all the drivers constantly re-iterate, teamwork is a huge and critical part of F1 Esports and so it's beneficial for there to be continuity within the team.
In PSGL, Blakeley has been on the podium twice in eight races and in the first race in that series Clay and Blakeley finished third and fourth respectively with only the Mercedes pairing of Opmeer and Moreno beating them.
However, it's worth noting that in the 2020 Pro Exhibition races that were run during the absence of real-life racing, Lucas Blakely was the unofficial champion but he then wasn't able to carry that form into the proper F1 Esports championship. So there's still a question mark as to if any of the three drivers can carry that momentum into the F1 Esports Pro Championship.
7. AlphaTauri
Joni Tormala, Sebastian Job, Dario Iemmulo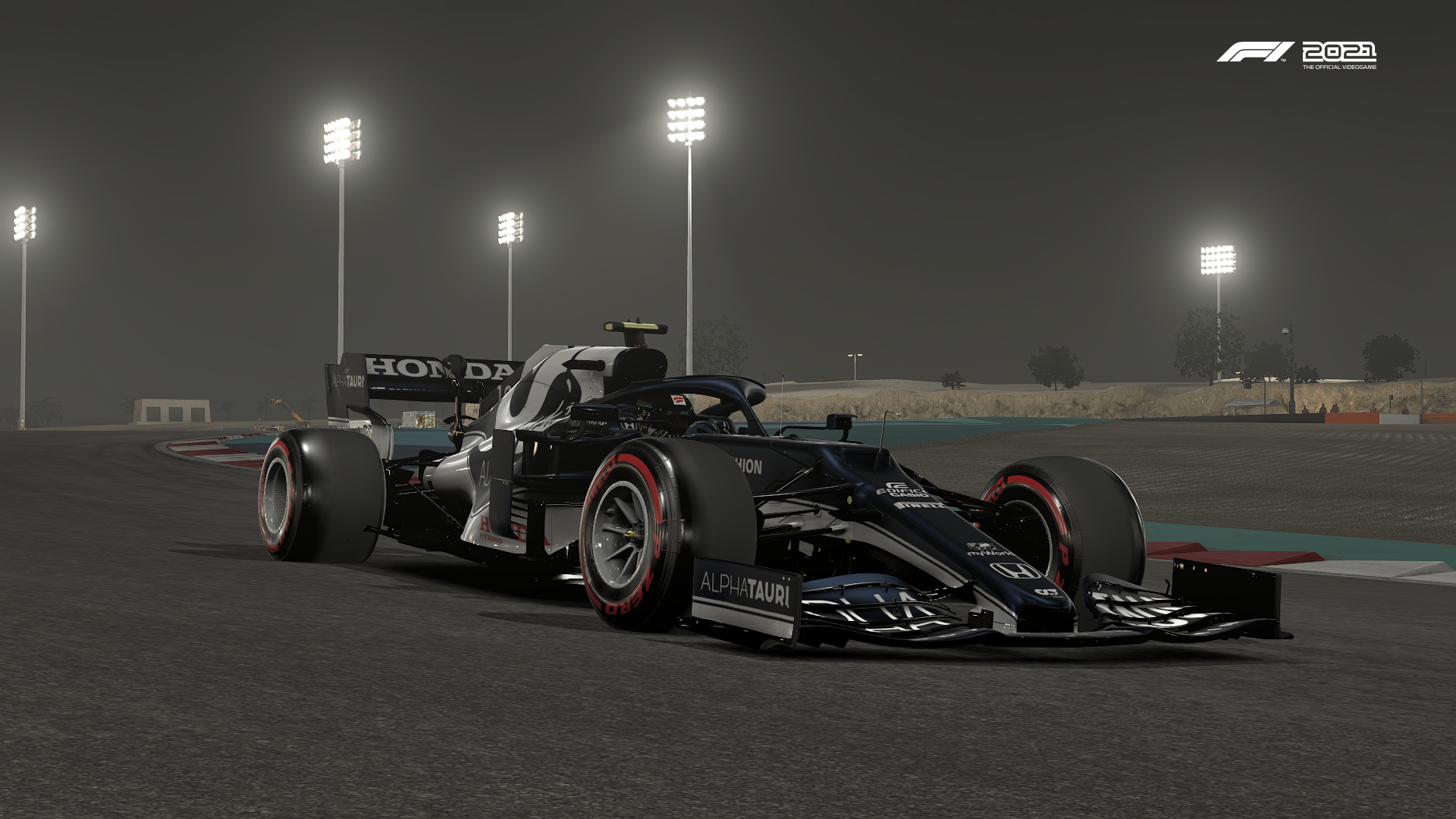 It's hard to accurately gauge how competitive AlphaTauri will be given the lack of top tier competitive racing both Sebastian Job and Dario Iemmulo have done on the F1 games.
By comparison, Joni Tormala is a well-known figure in F1 Esports having raced in every single season of F1 Esports. Worryingly though his placings in the drivers' championship have trended downwards as he was seventh in the standings in 2018, ninth in 2019 and then 10th last year.
Potentially the most exciting addition to this year's grid is Job who's made a name for himself in iRacing having won the 2020 Porsche Esports Supercup, earning himself $50,000 in the process.
He became eligible for selection in F1 Esports after coming first in the DHL Fastest Lap competition on F1 2020 with a world record lap time around Albert Park on F1 2020.
🏁F1 2020 Australia World Record – 1:17.904

Getting to grips with the game a bit more now, still a lot to learn though but happy with the progress😬😬@redbullracingES @Formula1game pic.twitter.com/dVLePYNUBx

— Sebastian Job (@G2Sebi) May 3, 2021
Job has proven himself in races as he finished fifth in the PSGL race in China and before then he took the bottom step of the podium in the Netherlands round. Coincidentally his team-mate Tormala won that race at Zandvoort.
Iemmulo's best result in season 29 of PSGL is seventh and he finished sixth in the points standings for the PS4 Challengers Series. However, given Tormala and Job's long standings association with Red Bull Esports, it's likely that they'll be the main two drivers for AlphaTauri with Iemmulo acting as their backup.
6. Williams
Alvaro Carreton, Michael Romanidis, Alessio Di Capua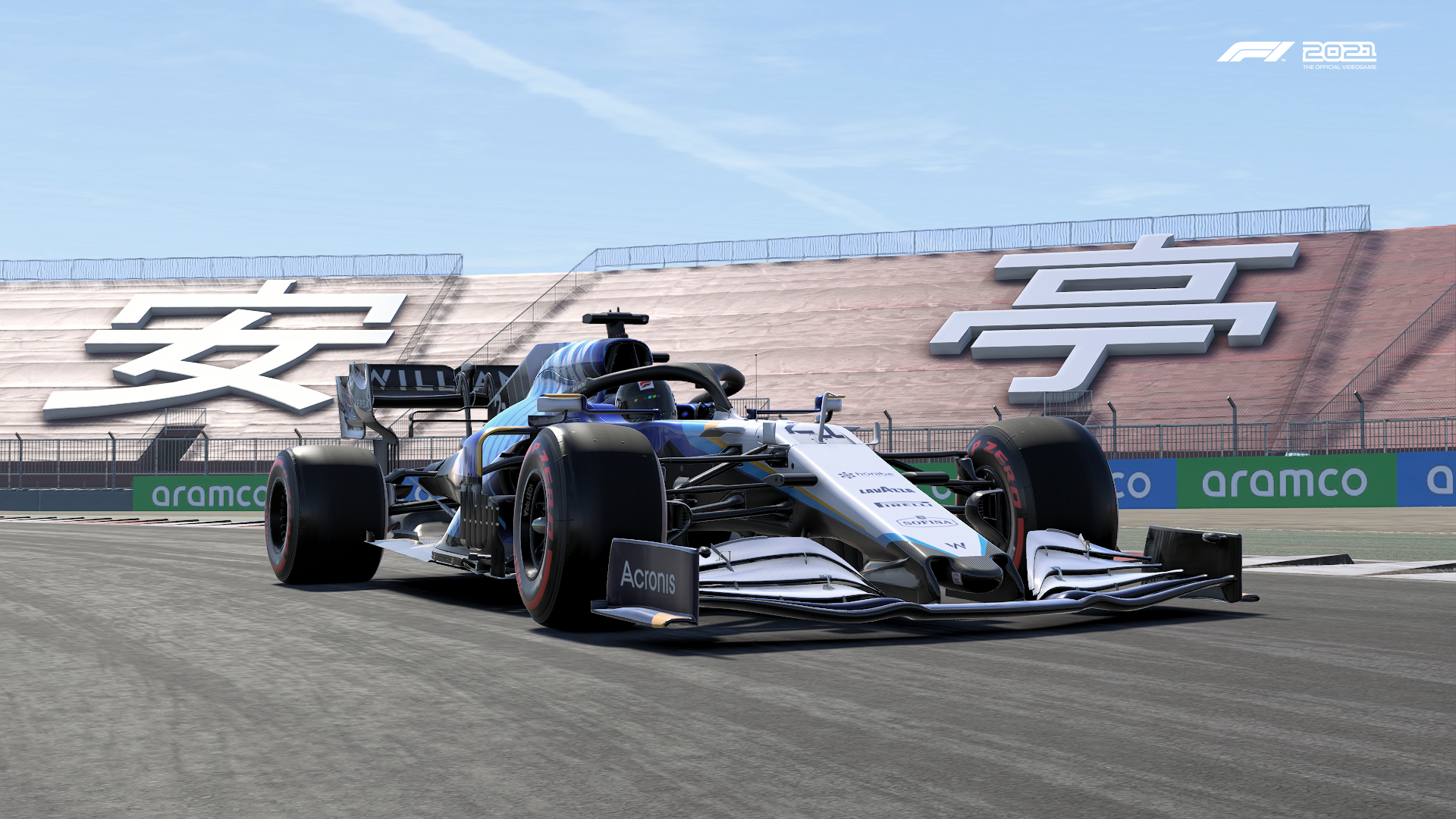 Both Alvaro Carreton and Michael Romanidis have stayed with Williams having both scored points for the team last season. Carreton ended up ninth in the drivers' championship having narrowly missed out on the podium twice with a fourth place result in China and Austria.
Despite it being his debut season, Romanidis was able to contribute points to Williams' total in 2020, unlike his more experienced and now former team-mate Salih Saltunc.
Alessio Di Capua is a newcomer to the Pro Championship and one who has a lot to live up to as he won the extremely competitive PC branch of the Challengers Series.
That put him into the Pro Exhibition in May where he won the in-game event portion and then finished second and fourth in the two conventional races against the other PC player candidates, including Sebastian Job and Josh Idowu.
Three drivers who are capable of scoring points in the Pro Championship, which should be the case with Romanidis' extra experience and Di Capua's strong set of results up to this point, should put Williams in a stronger position than they were in last year.
5. McLaren
Dani Bereznay, Josh Idowu, Bardia Boroumand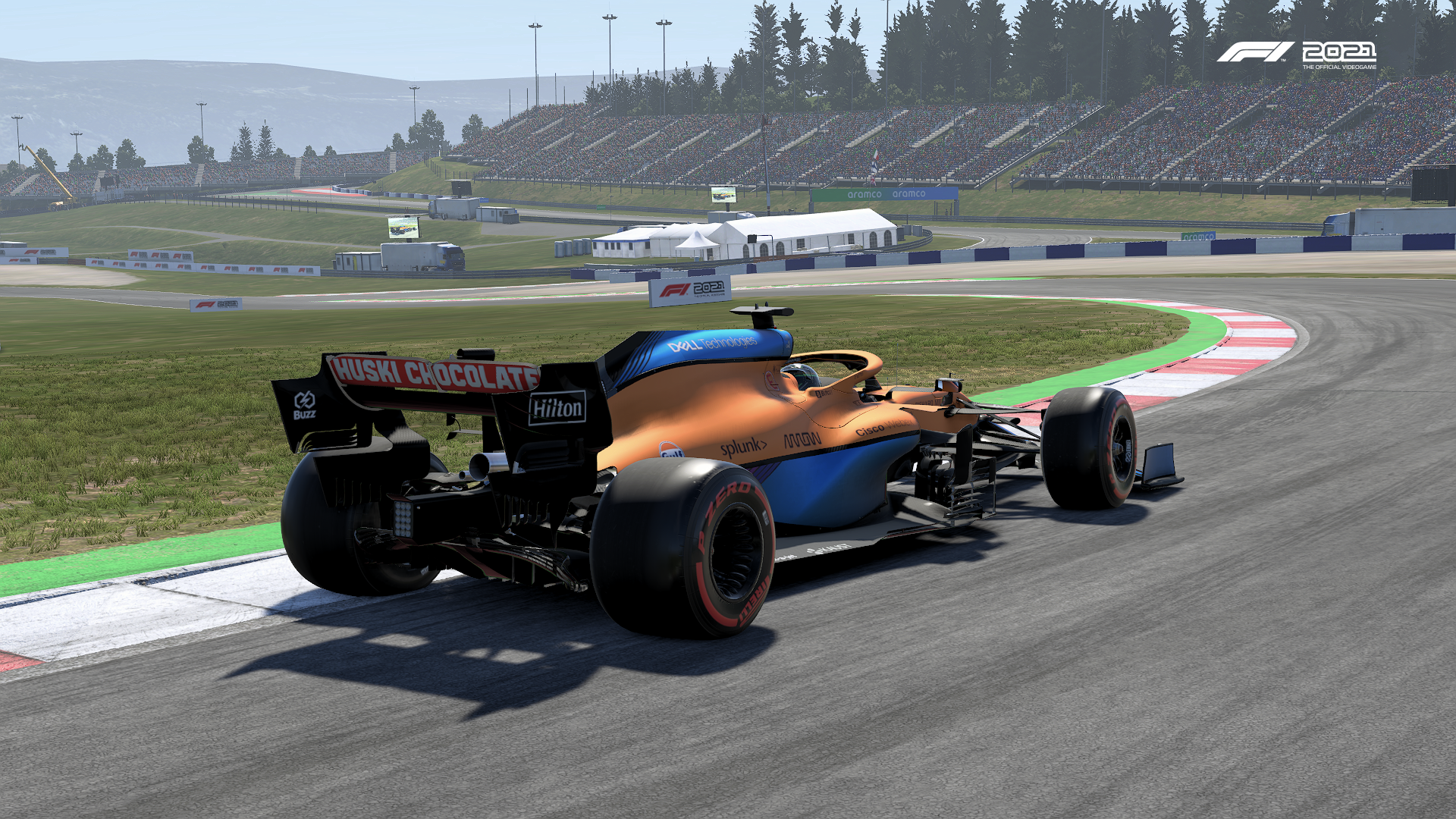 Putting McLaren down in fifth shows just how high the standard of drivers who compete in F1 Esports is.
Dani Bereznay played second fiddle to Jarno Opmeer when both were at Alfa Romeo last year, yet Bereznay still finished on the podium five times and finished fifth in the championship and ahead of former champions Brendon Leigh and David Tonizza.
The other two new drivers are both highly rated and for good reason despite their lack of races in F1 Esports. Idowu graduated from the feeder Challengers Series where he finished second in the PC championship and behind only Di Capua.
In the later Pro Exhibition events he had arguably the best record across the board as he won the Bahrain race, came second in the China race as well as the in-game event at Austria. Finally, he won the one-lap knockout competition held at Silverstone after beating Di Capua in the semi-final and Job in the final.
In 2020 Boroumand was drafted into Mercedes but only contested in one race for the team. Since then though he was locked in a championship fight with Jarno Opmeer in PSGL.
#PSGLS28 PC | GRAND FINALE – 🇧🇷

How @jarno_opmeer & @speedbari match up this season! @speedbari | Qualifying 🐐 @jarno_opmeer | 100% podium rate

Tune into the finale on Thursday from 7pm BST
🎙 @georgemorgantv & @JackCComs https://t.co/b2gSTmeCCC pic.twitter.com/a9m3orBmhE

— PSGL (@PremierSimGL) May 26, 2021
It was during season 28 which was run on F1 2020 so it's debatable how relevant that is now that F1 2021 with its slightly tweaked handling model and car setups.
However, Boroumand still won four of the 15 races and finished on the lower two steps of the podium a further five times, a record so great that only Opmeer was able to beat it.
4. Alpine
Nicolas Longuet, Fabrizio Donoso, Patrik Sipos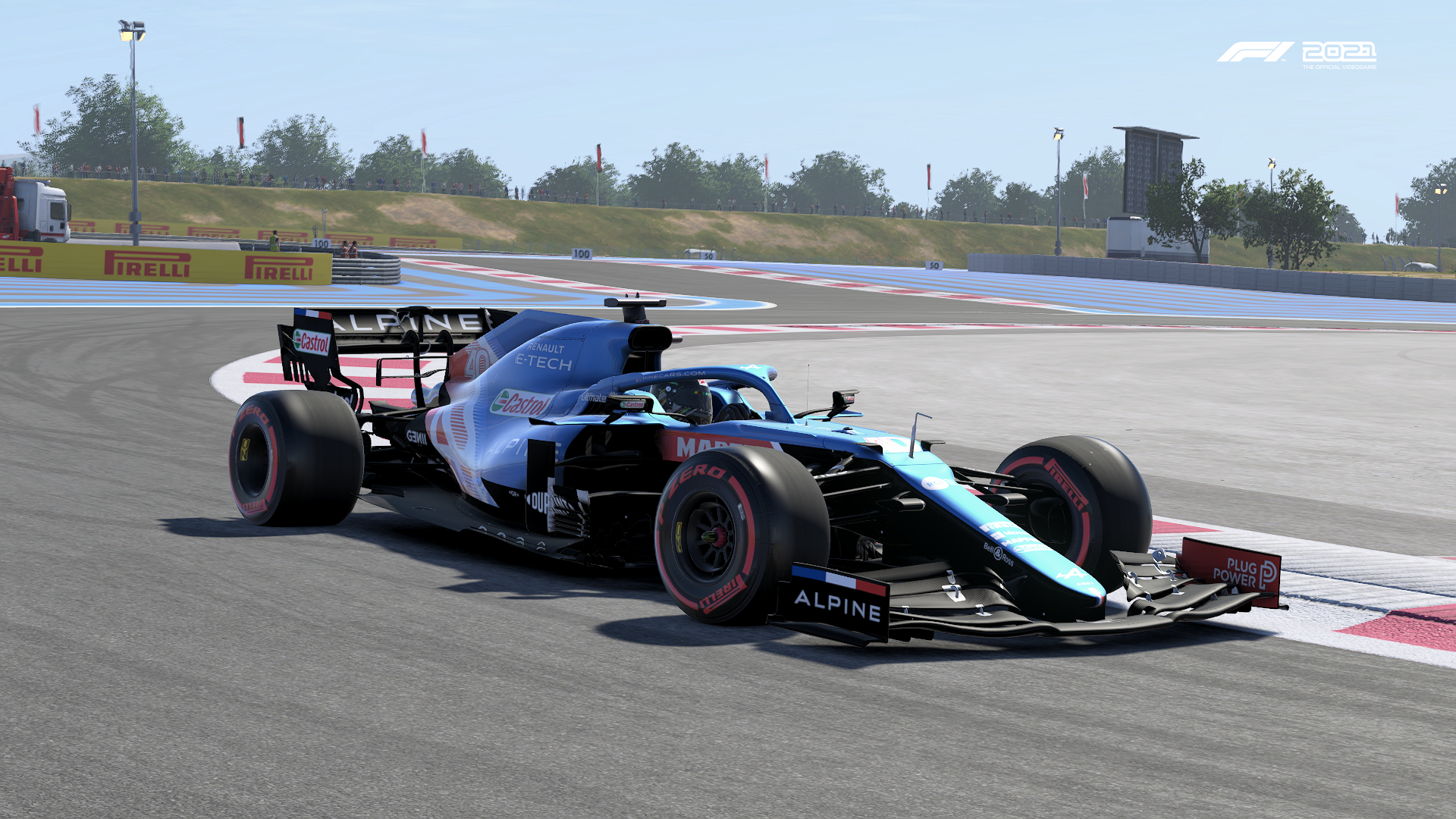 If the unofficial PSGL league is a sign of things to come, then all three Alpine drivers are ones to watch for the upcoming F1 Esports Pro Championship. In truth though that's not much of a surprise.
Last year Alpine, when they were branded as Renault, finished third in the constructors' championship and Nicolas Longuet won two races and was fourth in the drivers' championship.
Also in the penultimate round of PSGL Longuet was third across the finish line, behind only Lucas Blakeley and Jarno Opmeer.
Not only that but both Fabrizio Donoso and new recruit Patrik Sipos have won a race in the most recent PSGL season which bodes well for the upcoming Pro Championship.
3. Ferrari
David Tonizza, Brendon Leigh, Domenico Lovece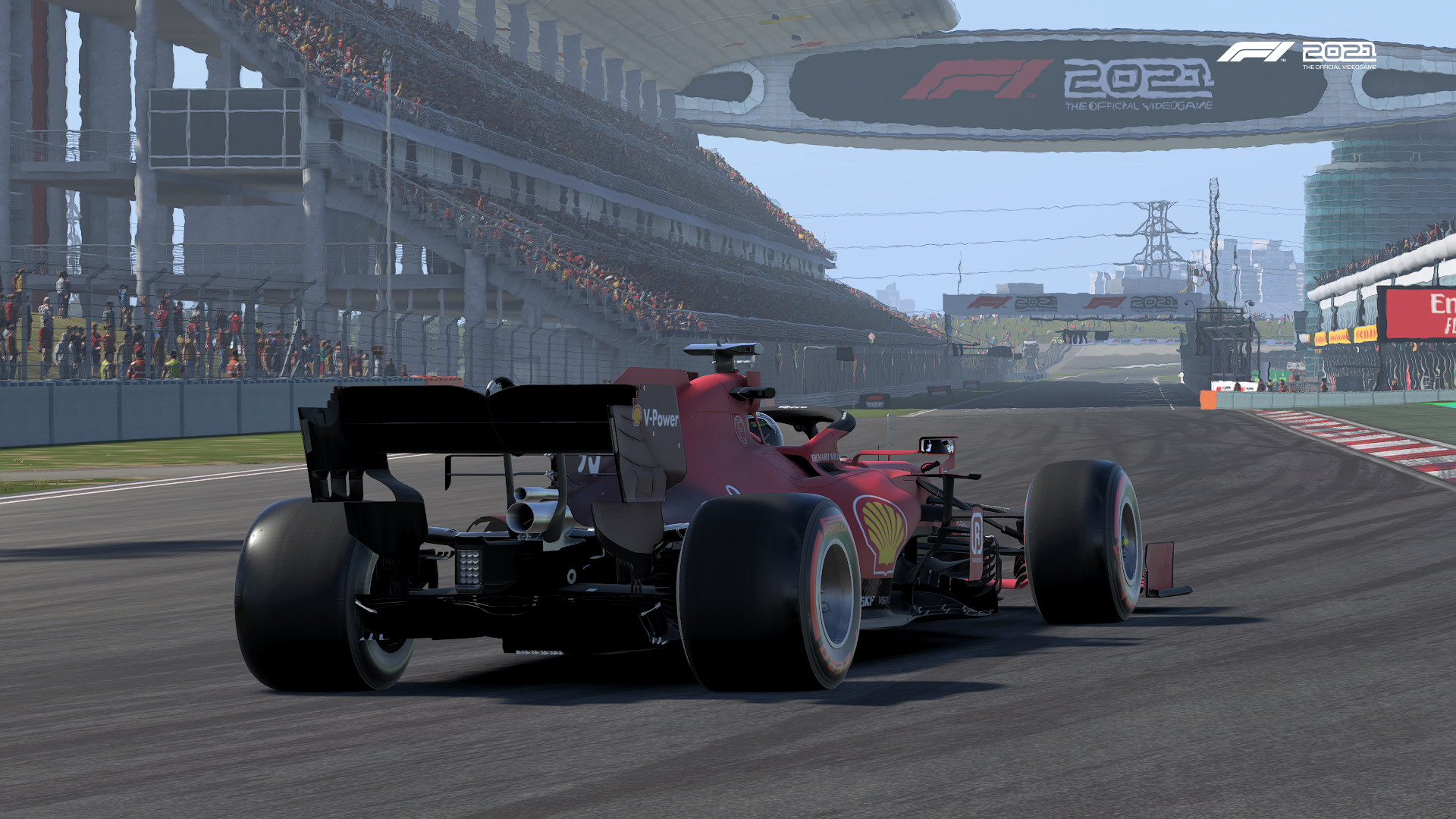 The odd thing about Ferrari is that despite the fact that it has two previous F1 Esports champions in its roster, it's difficult to assess how competitive Brendon Leigh and David Tonizza will be in the latest F1 game.
Unlike many of the other returning drivers, neither former champion has raced in PSGL in the past two seasons. So there isn't much to go on in terms of their race pace in F1 2021.
That said it would be absurd to doubt either Leigh's or Tonizza's chances at fighting towards the front of the field as last season Brendon Leigh was sixth in the standings with 84 points whilst Tonizza was just behind in seventh with 79 points.
It is worth remembering that Tonizza was hampered by technical issues in China and most memorably in Canada, so without that then, the Italian would've scored even more points in 2020.
Domenico Lovece was signed after the Pro Exhibition where he won the one-lap knockout competition in the PS4 category and finished second in the more conventional race in China.
More impressively though was his consistency in the Challengers Series as he finished on the podium six times in 10 races. So despite never winning a race, he was still able to finish third in the championship. Realistically though Leigh and Tonizza are going to be present in the majority of the races for Ferrari with Lovece as the backup driver.
2. Red Bull
Frederik Rasmussen, Marcel Kiefer, Liam Parnell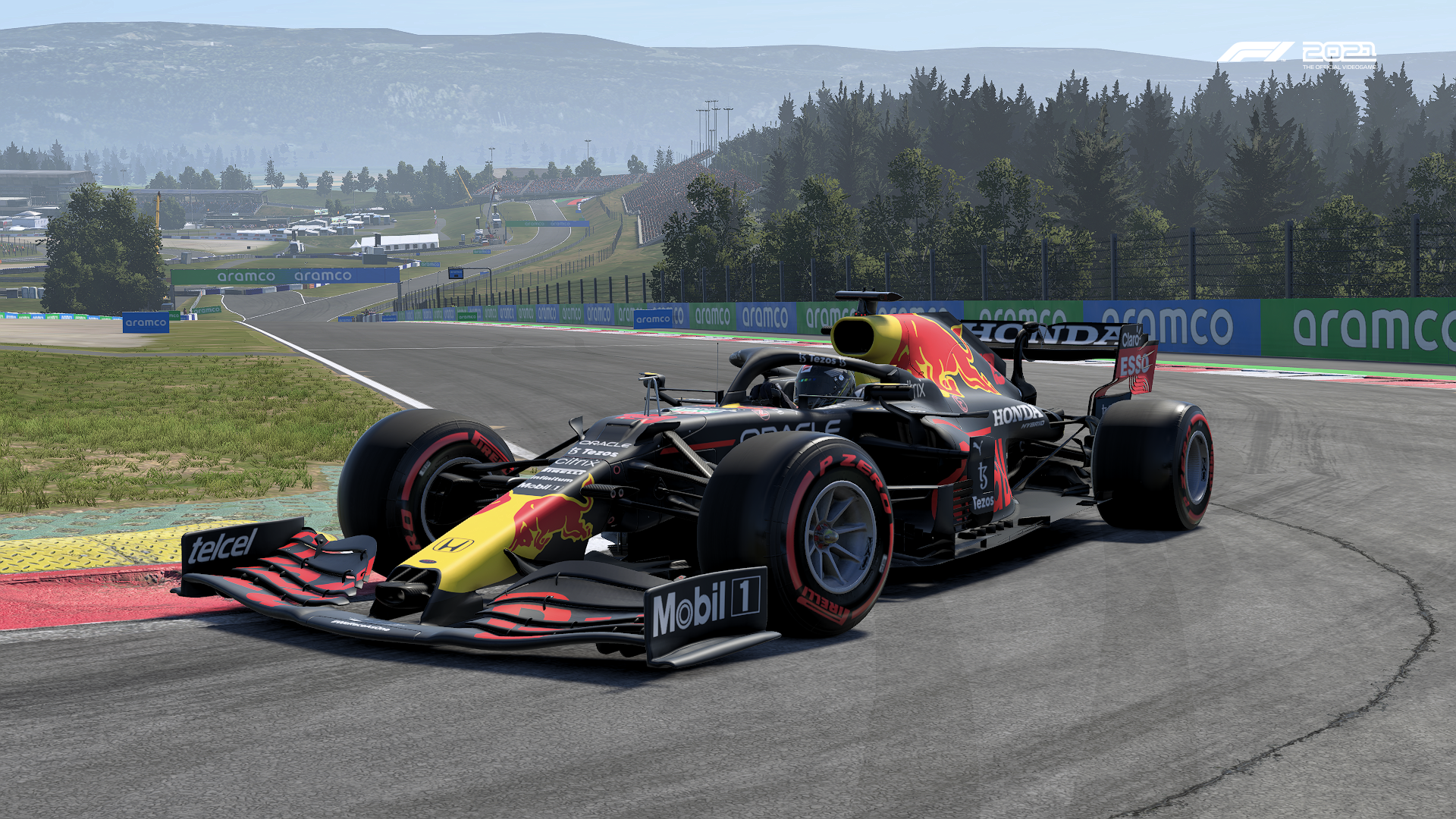 Red Bull has won the past two constructors' championships in a row and there's very little reason to cast doubt on it winning three titles in three years. There's little change within the team but the huge shakeups in the driver line-ups mean Red Bull may not have it all its own way this year.
Frederik Rasmussen and Marcel Kiefer took second and third in the drivers' championship last season and between them, they won a third of the races. It was only Opmeer's relentless consistency that meant Red Bull didn't secure both titles in 2020.
What's also really telling is that Opmeer admitted recently that the driver he considers his toughest opponent is Rasmussen.
The Dane finished third in the drivers' championship in 2018 and then as the runner-up in 2019 and 2020 so he is almost guaranteed to be competing at the sharp end of the grid..
Liam Parnell is Red Bull's third driver although it's doubtful that he'll see much on-track action given that last year Tino Naukkarinen was in the third Red Bull seat and he never took part in a race. Although Parnell did win the China race in the Pro Exhibition so he has got some talent, whether we'll see that in action is another question entirely.
1. Mercedes
Jarno Opmeer, Bono Huis, Dani Moreno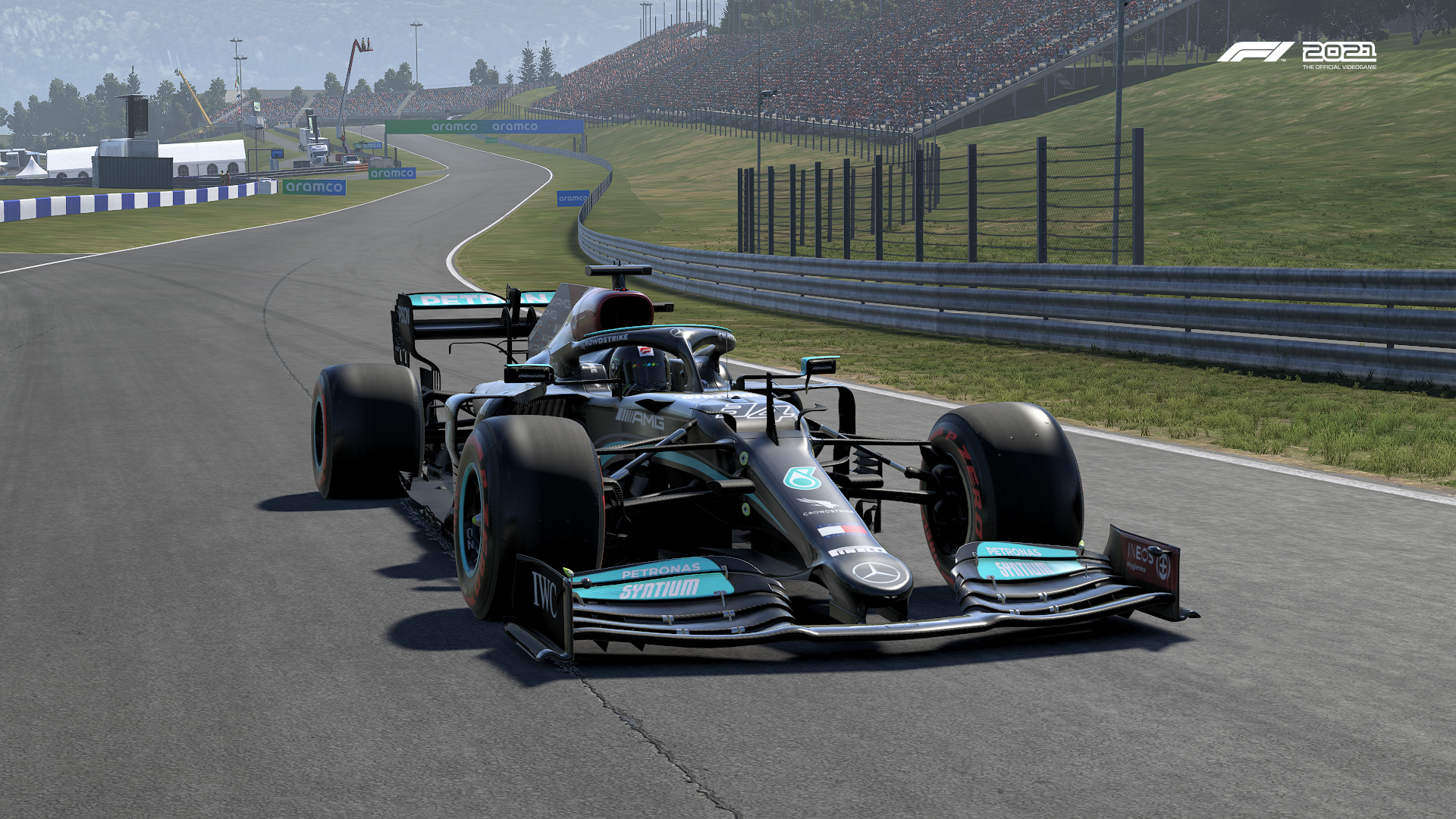 In 2018 Mercedes dominated the constructors' championship and had its two drivers finish first and second in the drivers' championship. Since then the team has been a shadow of its former self but now it has got a really exciting trio of drivers.
Jarno Opmeer has got to be the favourite to win the drivers' championship after being crowned the champion last year and winning both of the most recent seasons of the top tier PSGL PC league.
Season 29 is the most recent one to date and Opmeer won that championship with a race to spare, and that's in a league with numerous other F1 Esports drivers also taking part.
⭐️⭐️

They've done it again 👏 @jarno_opmeer & @DaniMorenoF1 secure the teams' title following another dominant season in #PSGLS29 pic.twitter.com/nuj1E16Ndf

— PSGL (@PremierSimGL) September 30, 2021
Alongside Opmeer is Dani Moreno who drove for McLaren last season and he scored 70 of the team's 80 points. A fact which is made all the more impressive knowing that one of his other team-mates was World's Fastest Gamer winner James Baldwin.
As such Moreno was crowned the F1 Esports rookie of the year and was snapped up by Mercedes at the start of the year. Already him and Opmeer won the constructors' championship for Mercedes in PSGL with a race to spare, which is impressive even if it's inconsequential.
Finally, Bono Huis has been involved in F1 Esports since 2018 and he's already had success for Mercedes in rFactor 2 competitions during the gap in F1 Esports seasons.
In reality, he'll likely be the backup for Mercedes, but having Huis as a backup is testament to just how strong Mercedes' driver line-up is across the board.