Amid pressure for Formula 1's cost cap to be increased to allow for high inflation and dramatic increases in costs in other areas, Red Bull team principal Christian Horner has laid out what might be called a Doomsday scenario.
He suggests seven teams might have to miss the last four races in order to stay within the cap.
"We need the FIA to address the inflationary issue, because I think probably about seven of the teams will need to miss the last four races to come within the cap this year from the consensus there's been up and down the paddock," he said.
"And it's not just about the big teams now, it's the teams in the middle of the field that are really struggling with the inflationary rate that we're seeing and that could even get worse in the second half of the year."
There are moves afoot for there to be an increase in the cost cap, but this would require a so-called 'super majority' to be pushed through. That means eight of the 10 teams getting behind the proposal – support currently lacking even though a majority of the teams are in favour.
The cost cap baseline figure is set at $140million for 2022 and with inflation at in excess of 6%, that would equate to an approximate $8.4m overspend for those, such as McLaren, operating at the cost cap. Owing to costs for freight, utilities, certain material costs and other aspects connected to energy supply increasing beyond that – in some cases dramatically – the overspend is, in reality, greater.
Horner's suggestion of seven teams missing four races might be somewhat flippant, but it does reflect the reality faced by teams operating on the cost cap this year. With costs rising, that means cutbacks need to be made elsewhere – and some teams have even privately suggested that could lead to job losses.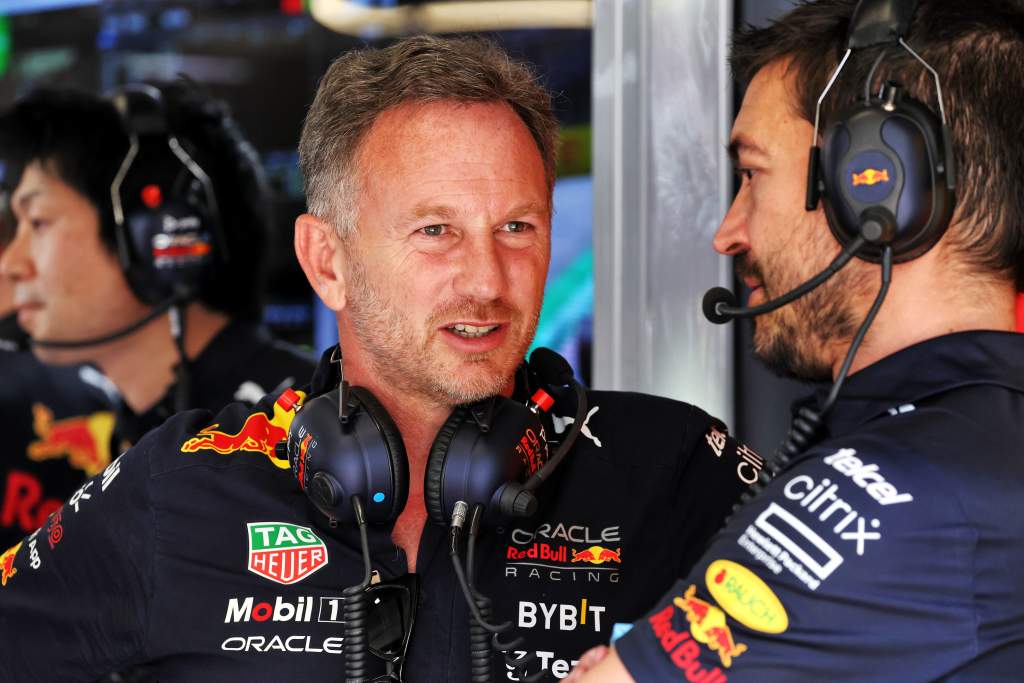 Horner also stressed that this suggestion was based on "numbers that were presented earlier in the week [showing] they would have to probably miss a few grands prix to get anywhere near the numbers".
Mercedes, Aston Martin and Ferrari are also in favour of a change being made to the cost cap. So, too, is McLaren despite having been a staunch supporter of the introduction of the cap, its reduction from a baseline figure of $175million to $145m when the COVID-19 pandemic struck two years ago and resisting the push for it to be increased over the winter to accommodate F1's plan for six sprint events.
McLaren team principal Andreas Seidl suggested it's now "impossible" to stick to the cap giving the prevailing economic conditions.
"It's clear for us: sticking with the cost cap is an absolute necessity for the sport and it's no secret that we were pushing quite a lot to introduce it and push it towards the numbers we have now," said Seidl when asked by The Race to outline McLaren's position on the potential cost cap increase.
"Just look at our utility bills and the unbelievable increase of freight costs. It must be possible to have a discussion with all the teams together with the FIA in order to find fair solutions.
"We're in the middle of the season now, everyone has prepared in order to run at the cap [but] during these exceptional circumstances and rises, it's impossible to still stick to the cap.
"That's why I think it's fair to discuss the solutions between all teams. That means from our point of view, it's fair to increase the cap, maybe linked to these specific costs that have increased."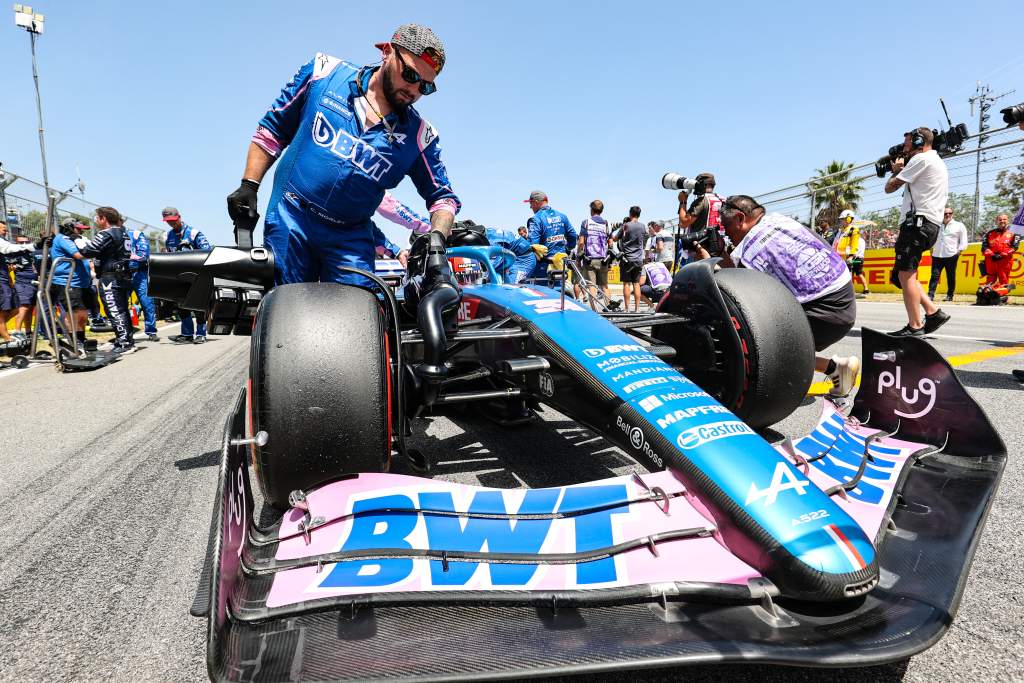 Teams currently operating just below the cost cap, such as Alpine, are less enthusiastic about the suggestion. When The Race put Horner's comments to Alpine team principal Otmar Szafnauer, he joked "that would be really good, that would move us up in the championship – should we plan for that or is he just being facetious?"
Szafnauer argues that the rise in inflation has been ongoing for some time and that it was already accounted for in Alpine's budget.
"We're not in favour of that," said Szafnauer when asked by The Race for Alpine's position on the possibility of an increase.
"We set our budgets up early. We anticipated a little bit of the inflation – inflation didn't just creep up on us. If you look back in December inflation, the RPI [retail price index] was already at 7% and most teams do their budgets between November and December for the following year.
"So for us it wasn't a surprise, therefore we planned for it. We're still under the cap even though we didn't plan for as high a freight cost as we are now experiencing. And if we can do it, for sure others can do it too."
That doesn't address the costs that are rising beyond inflation, including freight costs, which Szafnauer argues can be accounted for by repurposing some of the development budget.
"There's a significant amount of money in the development budget for a year, especially in a year when the regulations are all new," said Szafnauer.
"You put in a lot of money for development, because ultimately this year's a development race. So when freight costs go up by $2.5m-$3.5m, but your development budget is $20m, can you not make your development budget $17m and still be under the cap? You can.
"But what that then does, is it limits your development and you're in a development race. So it's a lot easier, if you have the money, to go to the FIA and lobby to raise the cap and keep your development budget the same."
Aston Martin team principal Mike Krack argues that "as long as the approach for inflation management in the regulations is reasonable, which it is by the proposals, we will support it".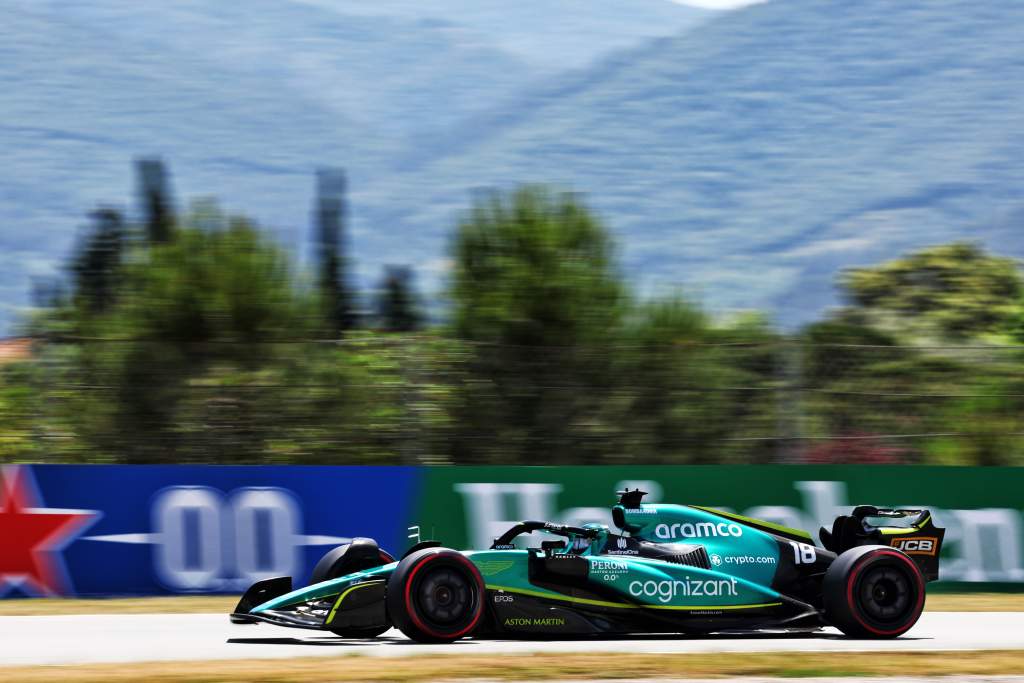 This reflects an important point in that any increase in the cost cap could – and indeed should – be a mechanism designed to react to economic volatility rather than a flat rise.
But he did also say Horner's suggestion teams could miss races was overstating the case.
"It's a bit exaggerated to miss races, I don't think that is going to happen," said Krack.
"A cost cap should not just be increased because some people are not having their costs under control. But the costs with the situation with Russia and in Ukraine drove the energy prices high, air freight is very high, this you could not plan in the budget.
"That's also why we support an increase based on inflation but not an increase per se."
The financial regulations were always intended to be modified as the effectiveness of the rules were tested by practical experience, so the proposal to change it to permit an increase in spending for such circumstances is a logical one.
There are already changes in the works for the future related to the way indexation works in the cost cap to evolve the regulations and ensure they are fit for purpose, but Seidl suggests this is a chance not only to make changes now, but also ensure that the rules work as intended.
"We're still in early days of the introduction of cost cap, which is why it's normal we're having discussions together with the FIA and F1 of learnings and how we can improve the situation for later," said Seidl.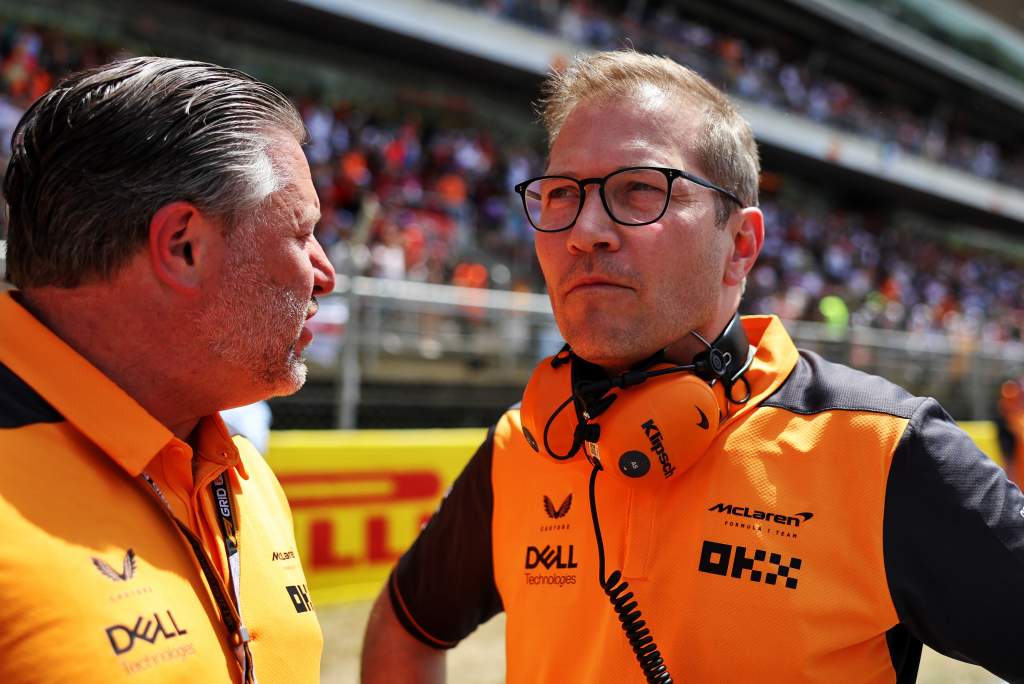 "One [way] is what actually is the right mechanism to adjust the cap based on inflation.
"There was a mechanism defined two years ago when the regulations were done, which would have been in place for '24 onwards and that's part of the review at the moment.
"Is that the right mechanism? Or can we improve it to better react to what's going on in the world?"
Seidl believes the right mechanism will allow the required adjustment without he risk of the cost cap baseline, which drops to $135m next season, spiralling out of control.
But those who are against the idea fear that this could lead to just that, as Szafnauer explains.
"Say inflation runs at 10%," said Szafnauer. "Your budget cap's at $135m. If you had the 10%, you move it up to $145m.
"Once you start compounding that, the following year you don't add another $10m, you're adding $14.5m or whatever.
"It just goes on and on and on, and if that's the case, then before you know it, we're back to where we were before."
There are arguments on both sides, but it is right that F1 be willing to consider ways to modify the financial regulations to account for economic volatility that can remain in place for the future. The key is doing so without costs spiralling.
But there is also the reality that these discussions are taking place within a competitive environment. It's no coincidence that the teams at the cost cap who have the resources to spend a little more are generally in favour, while those below that would rather keep their rivals pegged back.
Given the majority (but not a super-majority) of teams do back changes, it won't take much for there to be a change, with perhaps just one team needing to switch positions to get a change over the line.
As Horner indicated, the FIA will play a key role in this. But the most likely path for change is through the governance system, hence the requirement for the super-majority.
And while the prediction of skipped races is hyperbolic, it is true that with much spending within what is covered by the cost cap teams effectively fixed, teams face significant difficulties in making an adjustment given the need to find millions of dollars to hit the cap in 2022.