Valtteri Bottas's reputation "suffered" in the shadow of Lewis Hamilton and he is underrated as a Formula 1 driver, reckons Alfa Romeo team boss Frederic Vasseur.
Bottas has joined Alfa Romeo for 2022 after five seasons at Mercedes spent supporting an unbroken run of F1 constructors' championships.
In that time, Hamilton won four drivers' titles and was only denied a fifth in last year's controversial finale in Abu Dhabi.
While Bottas became a 10-time race winner at Mercedes and finished runner-up in the championship in 2019, he never managed a serious season-long title bid and his record against Hamilton in race situations was far worse than in qualifying.
That left Bottas with a widely-held reputation as a solid number two driver but nothing more.
Now he is flourishing back in the F1 midfield in his new career chapter as Alfa Romeo's lead driver.
Bottas has outqualified at least one car from his old team three times in four races so far, as Mercedes is struggling at the start of the season, and would have a 100% point-scoring record had he not suffered a reliability problem in Saudi Arabia.
Asked by The Race if he thinks Bottas is underrated, Vasseur said: "I think so. I think that he suffered a little bit about this.
"The fact is if you have a look on the gap between Valtteri and Lewis in qualifying it was less than 0.2%.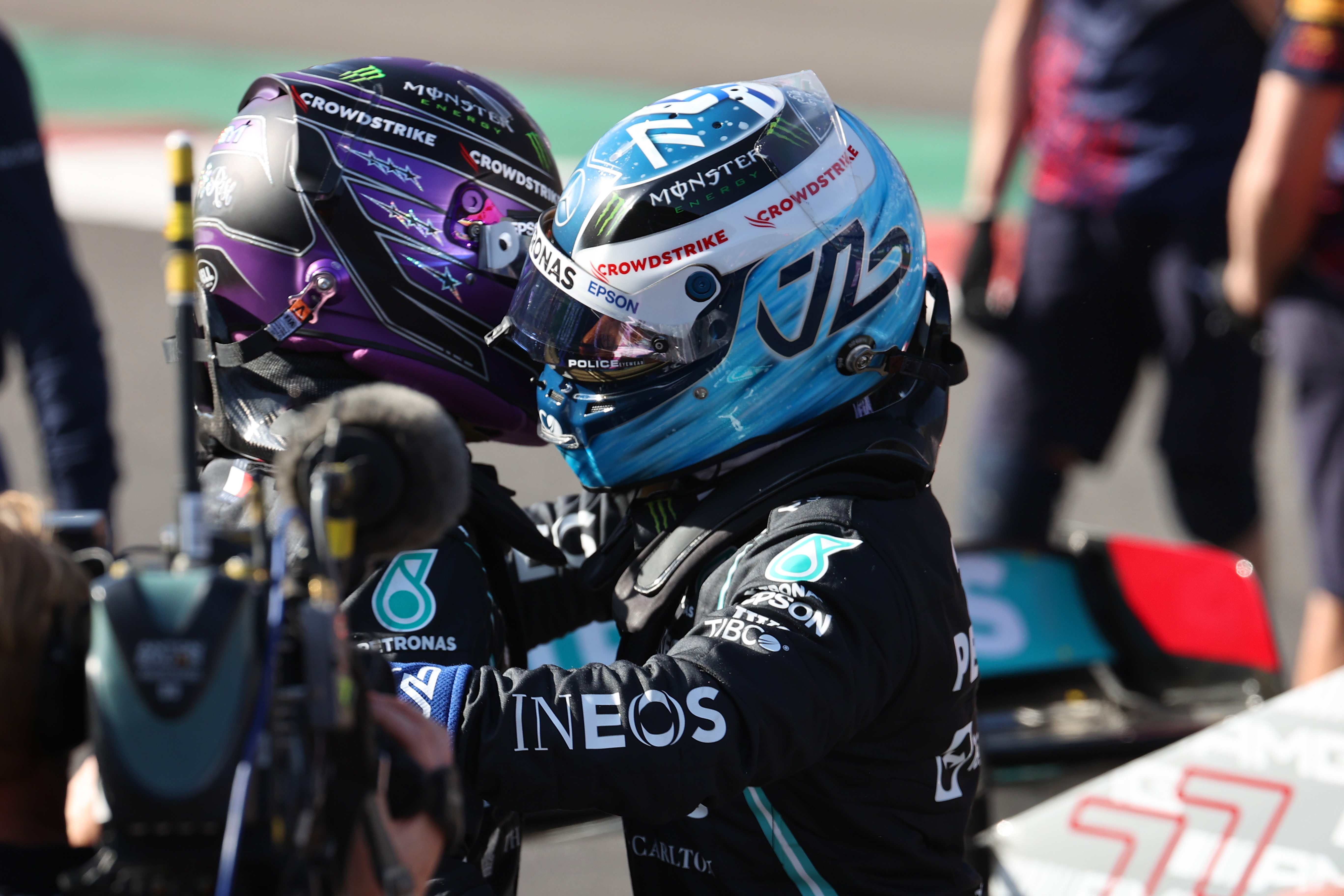 "It's minimal compared to all the other guys in front, Max [Verstappen and his team-mates] or so on.
"For sure the race performance is always a bit more difficult when you have Lewis in front of you.
"And when you start from the first row, you are always very exposed."
Switching to Alfa Romeo to lead its recovery in F1's midfield has made Bottas a focal point for the first time.
His typically strong qualifying form has been supported by good race performances as well, while off-track he has been praised for the effort he has made to help rookie team-mate Zhou Guanyu and motivate the team.
Vasseur thinks Bottas is thriving in a "new role" and a "new stature".
"He is putting a lot of effort on this," said Vasseur. "For sure he learned a lot at Mercedes the last five or six years.
"But he was always a bit in the shadow of Lewis, and he's doing an excellent job."
Zhou scored a point on his F1 debut and has had a steady start to his first season but Bottas has single-handedly scored more points than Alfa Romeo managed in the past two championships combined.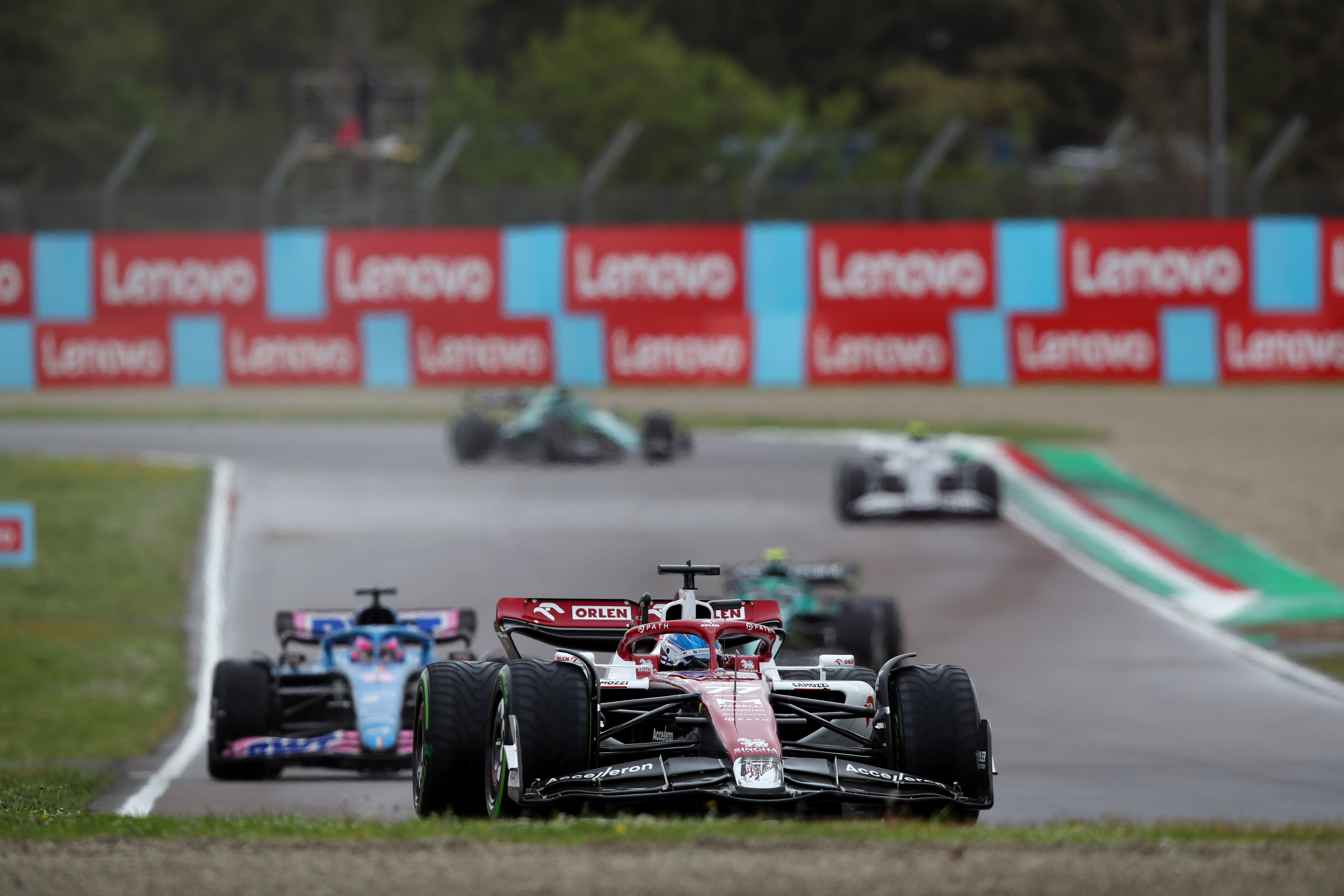 That is primarily down to the team's decision to sacrifice the 2021 season and put all its development focus and resource into the new 2022 technical regulations – which is part of what sold Bottas on joining a team that had spent the last couple of years at the back of the midfield.
Vasseur, who was key to hiring Bottas, said he believed this kind of resurgence was possible but admitted it was a small relief to give Bottas evidence of the team's potential immediately.
"Last year, I think that we did a good job," said Vasseur, referencing the undeveloped 2021 car driven by Kimi Raikkonen and Antonio Giovinazzi.
"It's difficult to say when you score 13 points over the season, but the engine was not probably the best, we stopped the development of the car and so on.
"But at the end of the day, I had the feeling that sometimes we were almost overperforming with the package we had. And I was convinced of this.
"When I had a discussion with Valtteri, I was trying to explain that the reason of why we were so far away. I think we had a good conversation but very open.
"For sure, this is important to get the results now, because he can start the collaboration knowing 'OK, they didn't bullshit me'!"