Which Formula 1 team was the biggest improver of 2021? Was it was Red Bull re-emerging as championship-contending force? Or Ferrari leaping to third after last year's disaster? And what of Williams, from pointless to eighth in the standings?
The answer is none of the above, because in terms of performance the biggest gainer from 2020 to '21 was actually Alfa Romeo. And yet, it translated a gain of just over 0.7% in average pace relative to the front into a haul of just 13 points and a drop to ninth place in the constructors' championship. So what went wrong?
The short answer is plenty. No team found more creative ways to miss the big opportunities than Alfa Romeo, as while it needed a little assistance to break into the points there were far too many times when it didn't get the optimum result. And often when it did, it was in the races where not enough happened to create a scoring opportunity – hence the seven 11th places.
That's the duality of Alfa Romeo's season, with a tidy and generally well-behaved car that simply lacked aero load producing a good step – once the team had got on top of the set-up requirements across the first half-dozen events of the season – but execution being a weakness.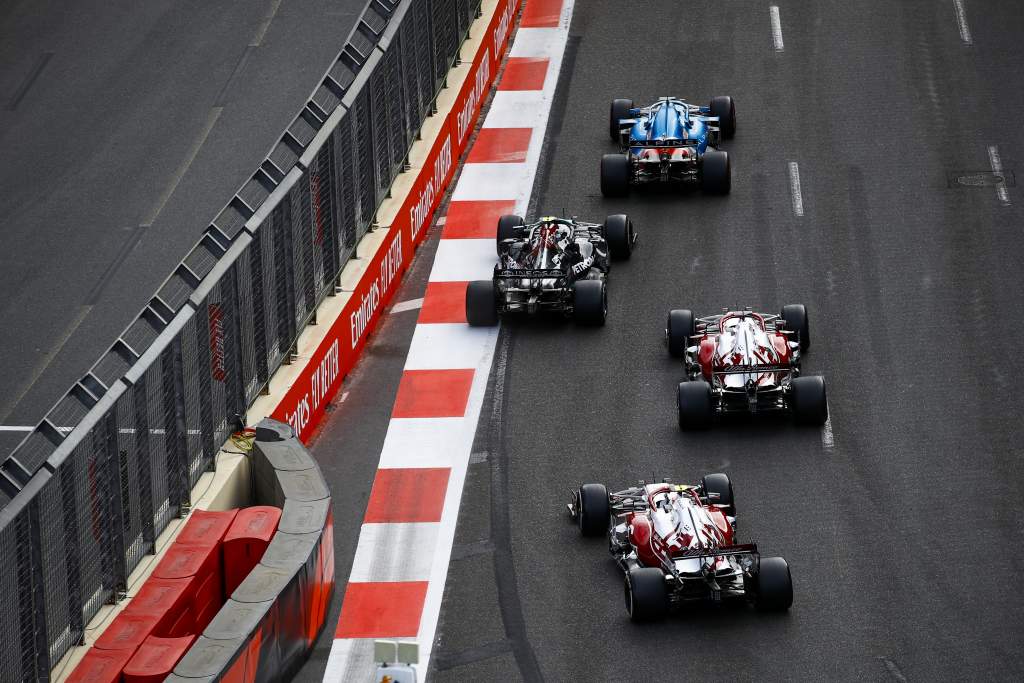 "My target is to close the gap in terms of pure performance compared to the front and other teams, and on this point we did well," says team principal Frederic Vasseur. "We have the biggest improvement in the field compared to last year.
"We're faster than Williams in quali, but the issue is they finished three or four times in front of us in the races with points like Spa and Budapest. But it's part of the job to be opportunistic and when there was the occasion, we missed it.
"But on the pure performance side, we did a very good job. That's hard to say in a season when we are P9 but I have to focus on the good points. We made a good improvement from last year and it's a good motivation for the whole team."
The Hungarian Grand Prix Vasseur mentions is a microcosm of Alfa Romeo's season. Following the first-corner chaos there were big points on offer, with Williams bagging 10, but Antonio Giovinazzi speeding at the start of the pitlane and Kimi Raikkonen's unsafe release into Nikita Mazepin's Haas contributed to a haul of just one point.
The Sauber team found all sorts of ways to miss opportunities. What Giovinazzi called a "chaotic" pitstop in Bahrain, Raikkonen hitting the back of his team-mate at the end of the first lap in Portugal as he was focused on a switch change, the attempt to fit a deflated tyre to the Italian's car in Spain at a well-timed pitstop followed by a safety-car delta error that left him off the back of the pack, ignored team orders in Turkey, the procedural error at the Imola restart that cost eighth place… the list goes on.
No wonder technical director Jan Monchaux said in a mid-season interview with The Race that "we make stupid mistakes too often".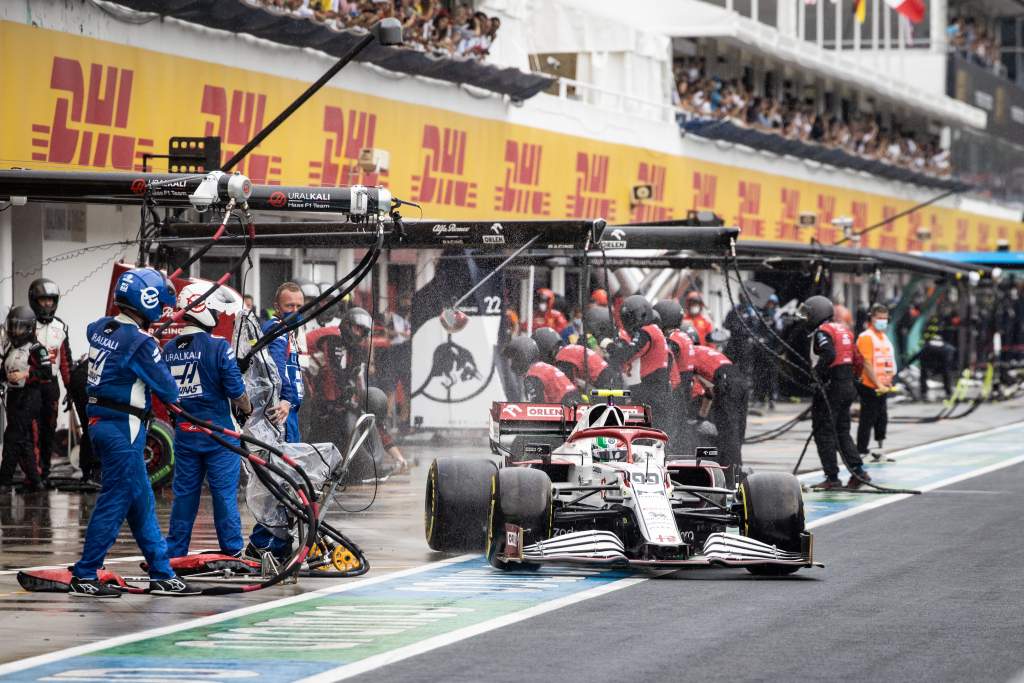 Things did gradually improve as the season progressed, but with the performance improved it was operational sharpness that needed to catch up.
"We made some mistakes," says Vasseur.
"But on the pitstops, we made a good step forward compared to last year and compared to the beginning of the season. We never had the same issue two times, but in our business we can have thousands of issues and I don't want us to cover all the one thousand mistakes we can do.
"But it's also the target that if we are not developing the car, let's be focused on track operations and improve what we can carry over to next year – strategy, pitstops, all these parts of the job.
"It will pay off next year. It's a bit frustrating that we had too many missed opportunities this season, but at least the performance is a step forward."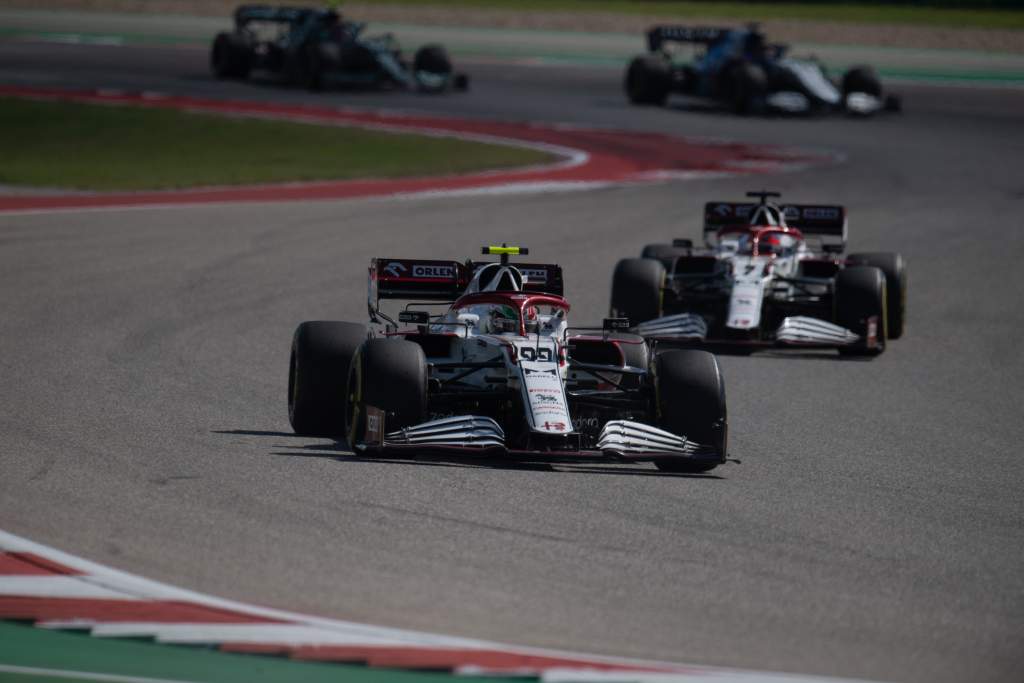 The drivers also played their part in the struggles. Raikkonen had a miserable season in terms of qualifying, falling in Q1 12 times in his 20 appearances and never reaching Q3, with an average deficit of just over 0.3% to Giovinazzi. The Italian fared better on Saturdays with three Q3 appearances and only six Q1 failures but even then there were a few top-10 opportunities that got away.
On race day, Raikkonen was more convincing despite the odd mistake – the aforementioned Portugal blunder and inexplicable driving into Sebastian Vettel on the last lap at the Red Bull Ring – but often had a little too much work to do in the race. He did, however, pick up the team's best results with eight places in Russia and Mexico, as well as 10th places in Azerbaijan and Hungary.
As for Giovinazzi, he produced the most impressive weekends from a Sauber driver, notably with his 10th place in Monaco and ninth in Saudi Arabia – as well as his strong qualifying performances at Monza and Zandvoort that could have produced good results had the first laps not gone wrong – but overall his Sunday form was still a little erratic.
But as a pairing, the team's own performance analysis suggested that too often the car's full potential was not maximised, which played a part in the decision to bring in Valtteri Bottas for next season. That, combined with the errors in other areas, made results difficult to come by.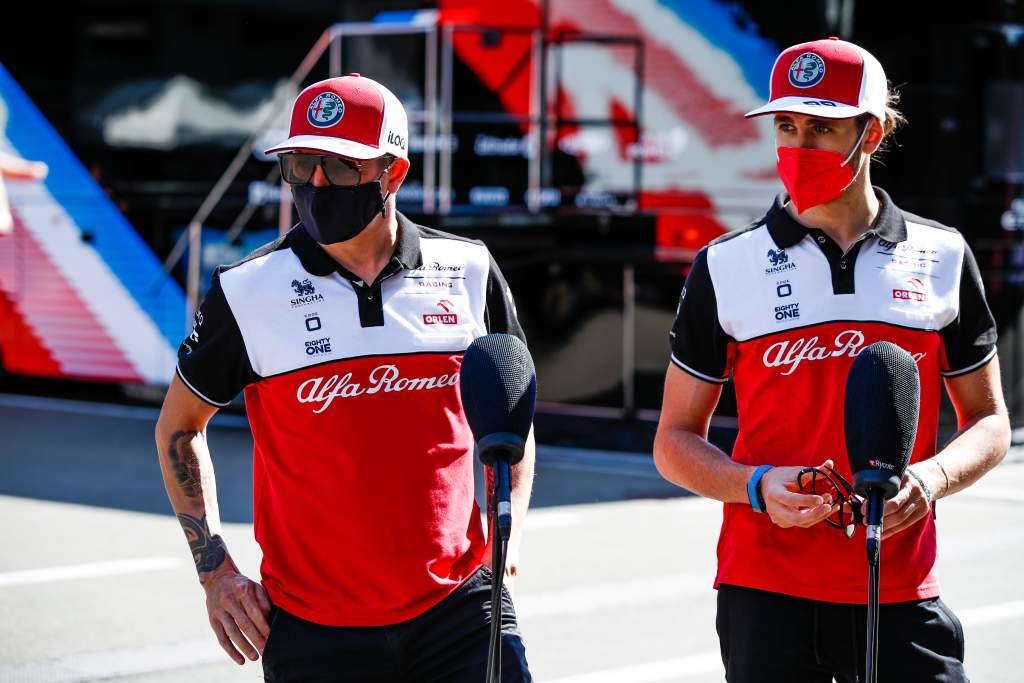 Next year is a fresh start for Alfa Romeo, perhaps more so than for most. This is a team that headed into the 2017-2021 rules cycle only just pulling out of its financial struggles, and Monchaux argues that '22 will be the first time it is completely free of the hangover of that period. With the vast majority of its design and development resources focused on next year, the team hopes to make another good step.
While 2021 was a year of underachievement in terms of results for Alfa Romeo, the value of this year can only be measured by its 2022 progress If it does produce a stronger car, and the execution is sharpened up, then the pain of the season will have been a valuable process that led to self-improvement. If not, it could face another difficult campaign.