Ferrari duo Charles Leclerc and Carlos Sainz will both have new engines for Formula 1's Saudi Arabian Grand Prix.
At only the second race of the season Ferrari has been forced to introduce new power unit elements on both cars as what it described as a "further precaution" after the Bahrain GP season opener.
Leclerc and Sainz each have new V6 internal combustion engines while Leclerc also has a new MGU-H and new control electronics.
The control electronics change means Leclerc's on his third version of that component of the season already, which means a 10-place grid penalty.
He retired from the season opener in Bahrain because of a problem with the control electronics, after Ferrari had already made a precautionary change on Sunday morning.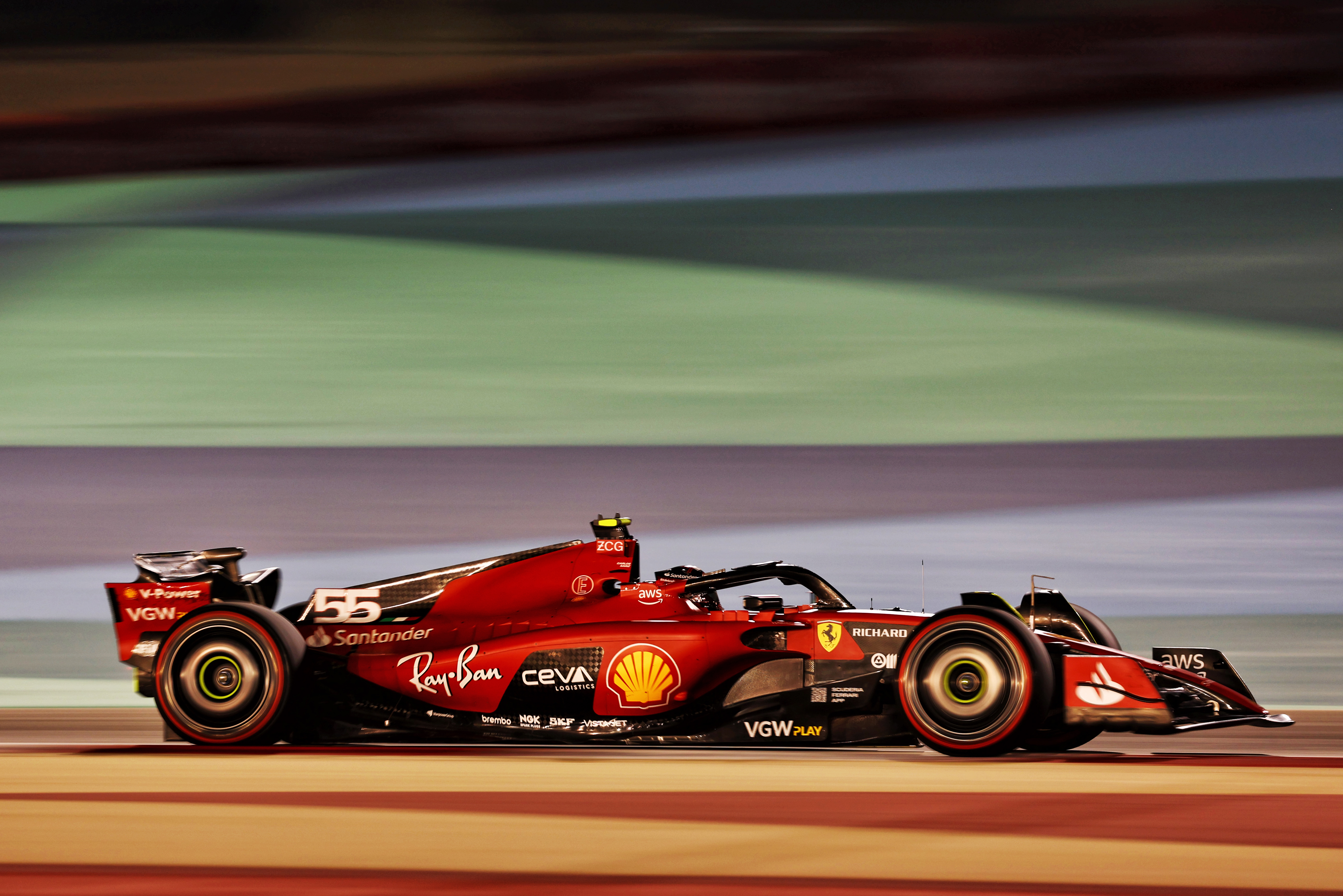 The news that Sainz also has a new V6 at Jeddah is unexpected.
Ferrari is not the only team forced into changes already. McLaren has given Lando Norris a new Mercedes engine, turbocharger, MGU-H and MGU-K.
In addition to the pneumatic pressure problem that ultimately ruined Norris's grand prix in Bahrain, he also suffered a software issue early on that led to his energy deployment briefly stopping.
It is unclear which of these problems, if either of them at all, are the reason for the new parts.
The final confirmed power unit change ahead for Friday practice in Saudi Arabia is on Sergio Perez's Red Bull.
He has a new Honda energy store and control electronics, which means one more change and he will have a grid penalty like Leclerc has here.