Michael Andretti says his prospective Formula 1 team is testing a 2023-spec F1 car in its windtunnel next week and has labelled the opposition to his team's bid "a mystery".
Andretti Global earned the FIA's approval earlier this month but now faces a tricky test to strike a commercial deal with F1's promoter which will have the final say over whether Andretti can become F1's 11th team.
Opposition from the existing F1 teams has continued but both Michael and his father Mario Andretti appeared on Sky Sports F1's coverage of the United States Grand Prix on Thursday to defend their project.
"I don't know, that's a mystery to me in some ways why they're pushing back," Michael said when asked about the opposition from other teams.
"They say we're slicing the pie but I think the point is hopefully we bring in more than what we're taking away and we really believe that.
"I think that if you look at the fan support on all the surveys that have been done and things, we think we are going to add to it, not take away."
Andretti said he was "proud" to have come out of a "very tough" and "vigorous" FIA selection process.
"I think it definitely shows we have the right to be here on the grid and we're excited about that," Andretti said.
"We're also really excited about the fan support. The fan support has been overwhelming and I want to thank everybody out there for all your support because that means a lot. So we are very excited about the future.
"We think we have something really to offer the Formula 1 fans."
When the FIA approved Andretti's entry it made no mention of which year Andretti would join the F1 grid if it agreed on a commercial deal with FOM.
"Well at the moment we are still shooting for '25," Michael said when asked how the team is shaping up.
"Our car is actually going to be in the windtunnel next week, so we have a car already built up in '23 spec. So we're flat out.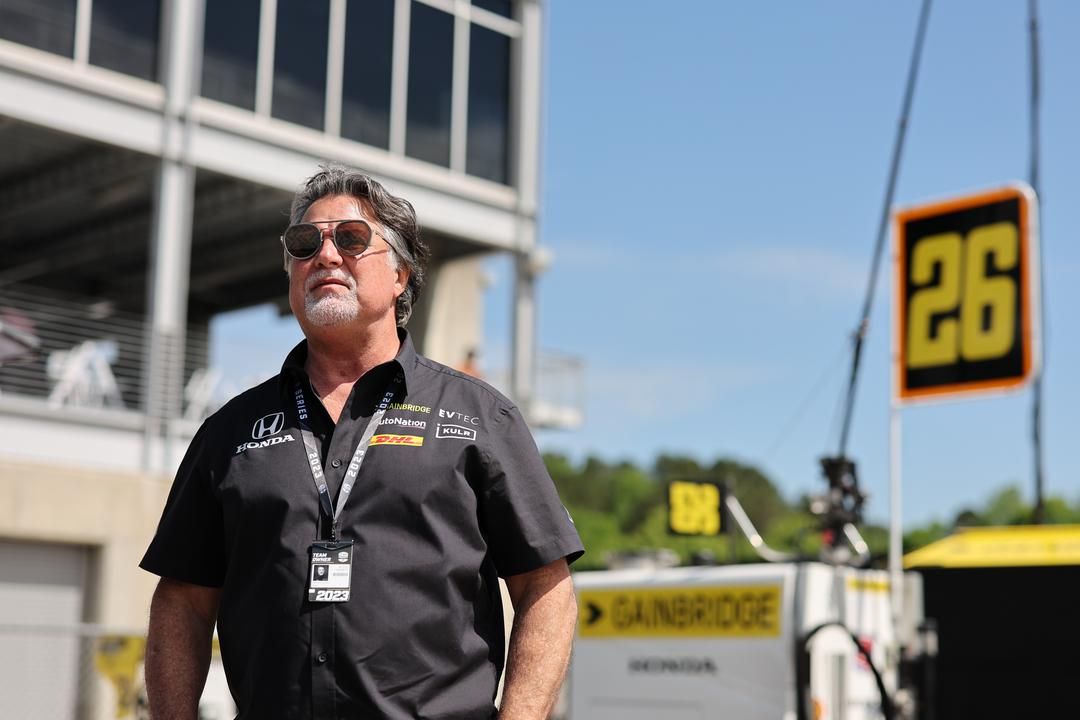 "We're building a team, so you know, at the moment it's '25, could be '26, but we'll see."
Prospective F1 entrants running cars in the windtunnel is allowed as they're operating outside of the F1 regulations (and testing restrictions) before they officially enter the championship.
Former Lotus and Renault Formula 1 technical director Nick Chester is spearheading the formation and development of Andretti-Cadillac's F1 project.
Andretti also reiterated the team's plan to have an American driver partnered with an experienced driver as part of that project.
Though he accepted Colton Herta's lack of the necessary superlicence points complicates choosing him as its American driver.
"Obviously we've talked a lot about Colton [Herta] and Colton is definitely at the top of our list but obviously we have the points problem," Andretti said.
"So we have to see how he does in the IndyCar championship to hopefully get enough points to get a superlicence.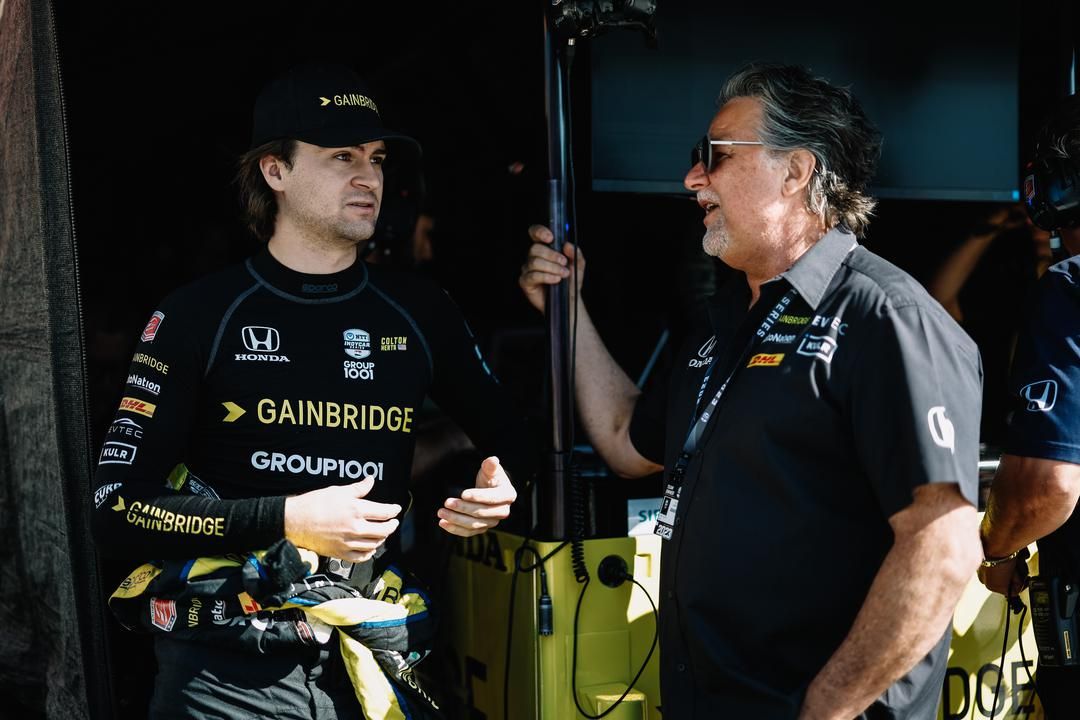 "But then we've talked to a few others as well that do qualify. But the goal is to have at least one American in the car and then an experienced driver in the other car to help mentor that."
Andretti also made it clear his team won't be giving up in a hurry despite the strong opposition.
"You know we don't give up," he said.
"I never give up. It's the top of racing you know. This has been our whole life. We want to go out there and prove that we can race with the best in the world and beat against the best in the world. And you know, that's why we're here."
He dismissed Williams team boss James Vowles's view that Andretti would compromise other teams' ability to keep or attract sponsors.
"I think there's plenty to go around," Andretti said.
"If we can help even improve the popularity of the US from where it is today, I mean I think there's a lot of companies that are not in the series right now that have already contacted us that are quite interested that once we get the approval that they want to talk to us.
"So I disagree with that."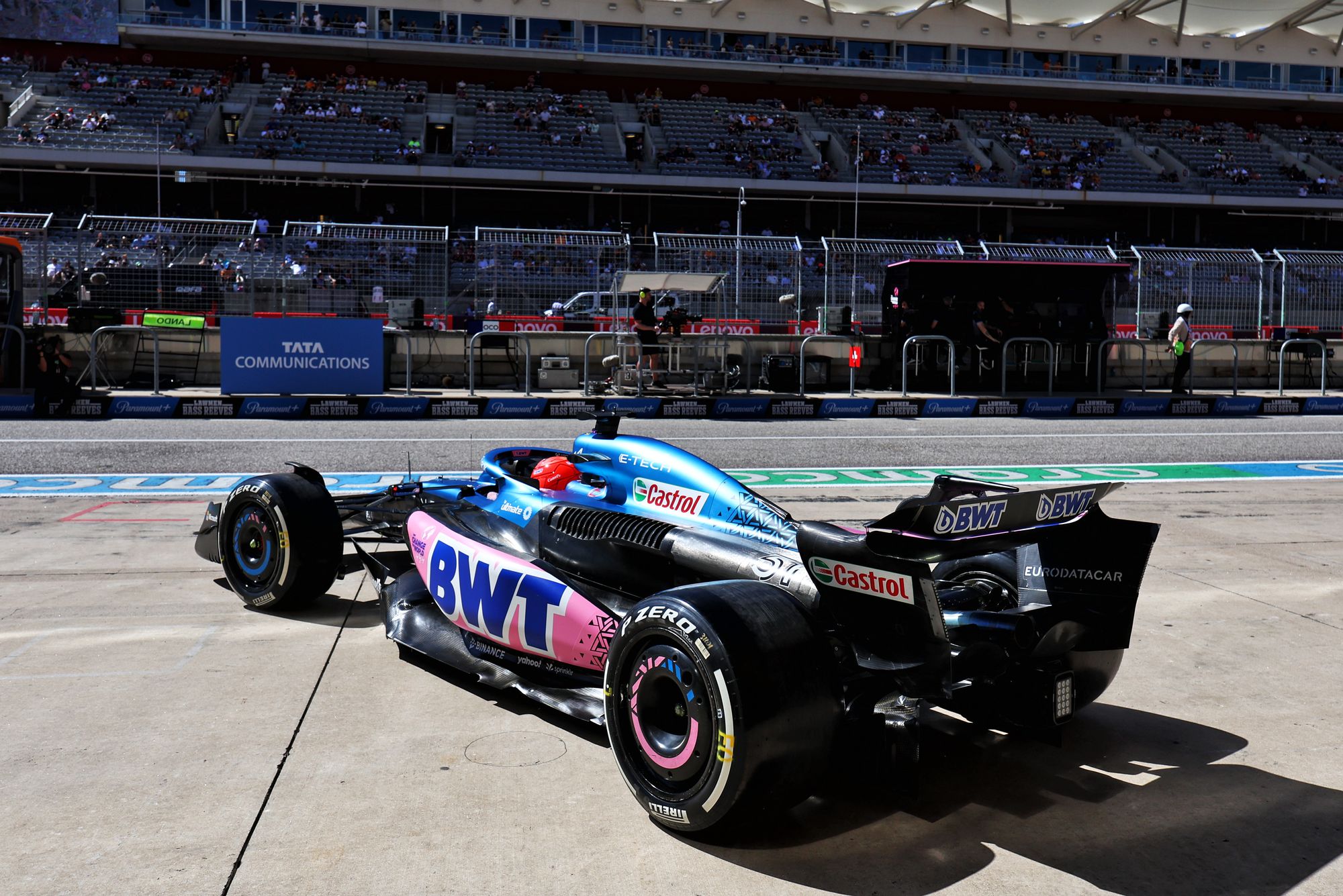 He was also dismissive of Andretti's engine deal with Alpine expiring being significant.
"Yeah, technically the agreement went out, but once we get our approval then that will be fixed. So we're not worried about that," he said.
The divide between F1 and the FIA's opinion on the merit of Andretti's entry was once again outlined in the World Motorsport Council's statement on Thursday.
FIA president Mohammed Ben Sulayem noted "We have recently announced the approval of Andretti Formula Racing's application following a rigorous due diligence process.
"I would like to thank the FIA team members for their support in this process and I congratulate them for what they did.
"We firmly believe we are doing what is best for the long-term sustainability of the sport."
F1 CEO Stefano Domencali's reply went as follows: "We note the points made regarding the FIA's new team entry process and as we have said before, we will now make our own assessment of the merits of the remaining application."