Ferrari took early qualifying honours at the 2023 Le Mans 24 Hours, going 1-2 in the session that decided the field for Thursday evening's pole shootout.
Antonio Fuoco and Ferrari team-mate Alessandro Pier Guidi embarked on their own private battle for the top spot in the latter part of a first qualifying hour interrupted twice early on by red flags, first when LMP2 runners Filipe Albuquerque and Matthieu Vaxiviere collided and then when Malthe Jakobsen crashed the Cool Racing ORECA LMP2 car into the Indianapolis barriers.
Kamui Kobayashi – whose upcoming NASCAR adventure was announced earlier on Wednesday – had put in a 3m25.485s lap for Toyota just before the first of those stoppages, and that stood until the Ferraris' surge later on, in which Fuoco went quickest on a 3m25.213s, 0.199s ahead of Pier Guidi.
But with first qualifying's main purpose just being to decide which eight cars from each class participate in Thursday's hyperpole half-hour, third and fourth for the two Toyotas was more than adequate.
The dominant World Endurance Championship team of recent years may be disgruntled about the weight increase foisted upon it in the pre-Le Mans Balance of Performance changes, but it remains overwhelming favourite for Le Mans given the substantial headstart it has over its recently-arrived new manufacturer rivals and its wealth of experience and success in this era.
After all, Ferrari took pole for the start of its top-level sportscar comeback at the season-opening Sebring round, but finished it two laps down on a Toyota 1-2.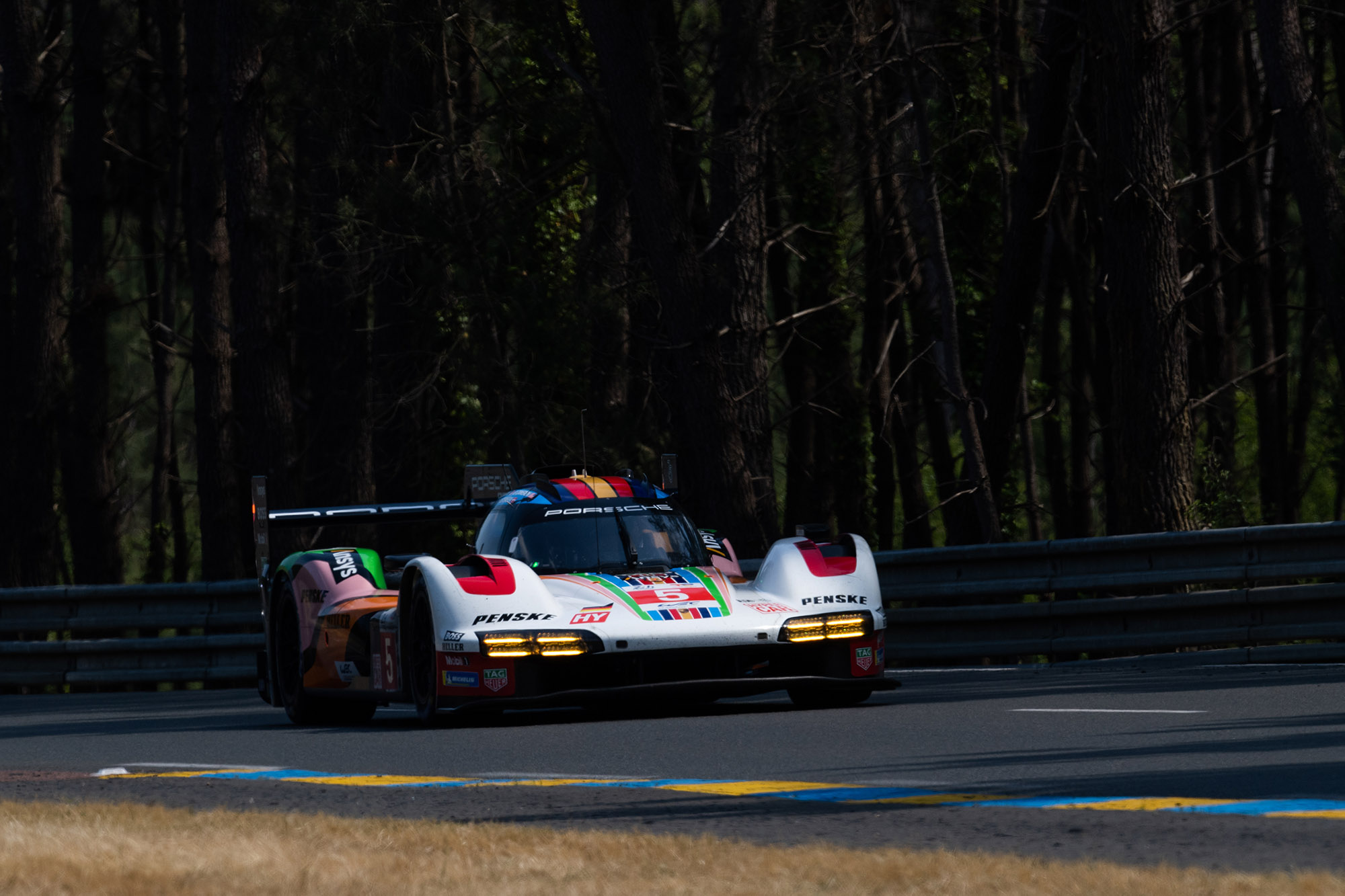 The fastest two of Penske's Porsches, driven by Frederic Makowiecki and Felipe Nasr, and the two Cadillacs of Sebastien Bourdais and Earl Bamber completed the hypercar field for the pole shootout.
The third Penske Porsche and Jota's example, plus the struggling Peugeots, Action Express Cadillac and underdogs Vanwall and Glickenhaus didn't make the hyperpole cut.
Jota topped the LMP2 times with Pietro Fittipaldi in an ultra-close top three ahead of WRT's Louis Deletraz and Prema's Mirko Bortolotti.
Ferrari matched its hypercar 1-2 with the same result in GTE Am, where Alessio Rovera and AF Corse team-mate Davide Rigon surged to the front in the final moments.
The NASCAR Chevrolet tackling the event in the Garage 56 experimental slot and run by Hendrick Motorsports slotted in between the LMP2 and GTE Am fields, lapping just under 4s faster than the top GTE time.