Twenty-three-time Isle of Man TT winner John McGuinness has unequivocally quashed rumours that he was preparing to retire from road racing, by announcing that he will remain with Honda Racing's TT efforts for 2023.
The veteran racer will get another chance to share his wisdom in the coming year, as he teams up with Manx youngster Nathan Harrison in factory Honda colours.
McGuinness, who made his debut in 1996 and celebrated his 100th TT race start at last year's event, has been subject to continued retirement rumours since the 2022 race concluded last June.
Unable to be competitive at the event in 2017, 2018 and 2019 thanks to first major injury and then a disastrous flirtation with the Norton team, he was then forced onto the sidelines again in 2020 and 2021 as the historic event was suspended due to the COVID-19 pandemic.
Desperate to return in 2022, he came back and made a strong showing but, with the Morecambe racer now 50 years old, many expected that both his age and the efforts that he put into 2022 signified that he was preparing to step down after one of the most successful careers in TT history.
Those rumours have been firmly quashed by the news that he will remain with Honda's factory effort for 2023, once again working with the highly experienced crew headed up by team manager Havier Beltran and long-time boss and consultant Neil Tuxworth.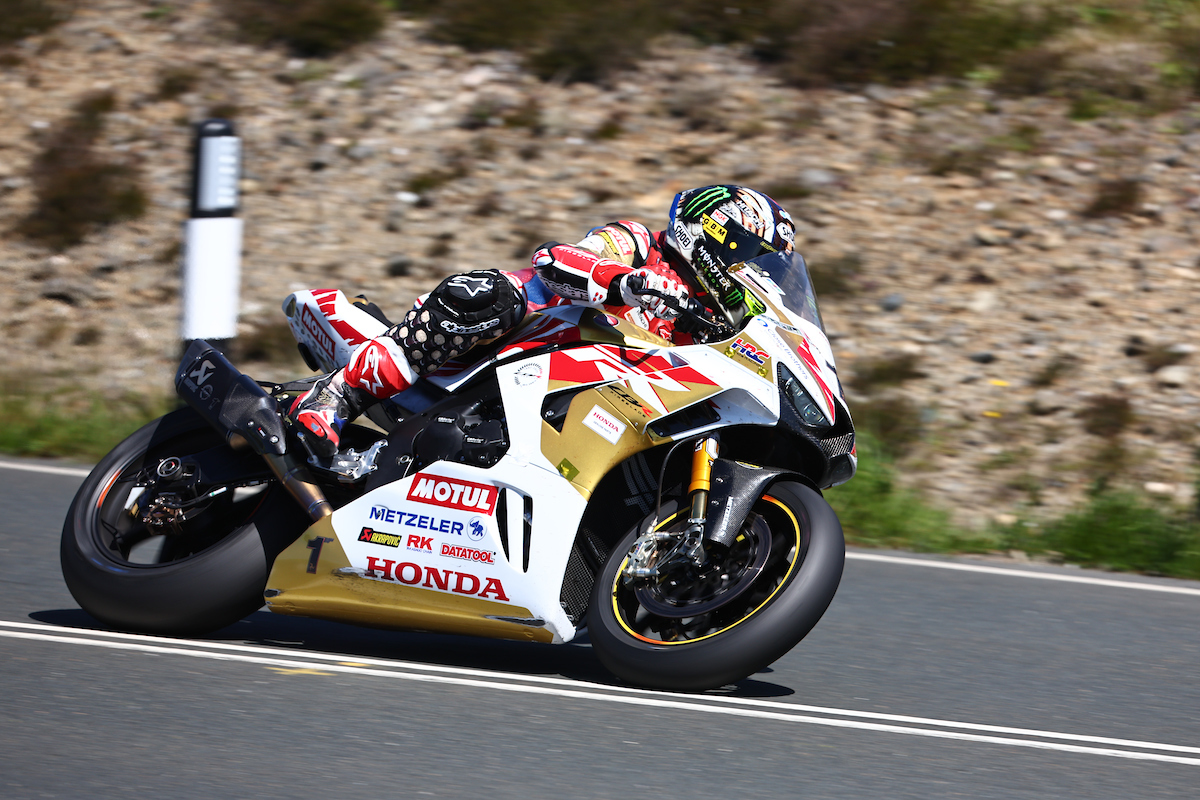 "Riding a Fireblade again at the TT last year was something special so it only felt right to continue for another year," said McGuinness as the news was announced.
"I couldn't feel more at home with the Honda team so I need to say a massive thank you to Harv and Neil. Celebrating 100 TT starts with the team and riding with that one-off livery and all of the history that we have was really something else.
"We also managed to crack the top five last year on the superbike, which was great, but I'm hungry for more. I just want to get started now and go racing again!"
And while that hunger very much means that he's out for more success in 2023, the team's choice of team-mate for McGuinness also gives him a chance to impart some of his amassed knowledge to the next generation of road racer.
A TT newcomer in 2022 but already lapping at over 128mph en route to a top 10 finish in the blue riband Senior TT, local star Harrison is an interesting addition to the team to replace his fellow 2022 rookie and British Superbike star Glenn Irwin – and the Manxman says he can't wait to work with his childhood idol.
"To race alongside John and to ride in the Honda Racing UK team has always been a dream of mine," he said. "Coming from a Manx family that has always been involved in motorcycling, the TT has always been in my blood.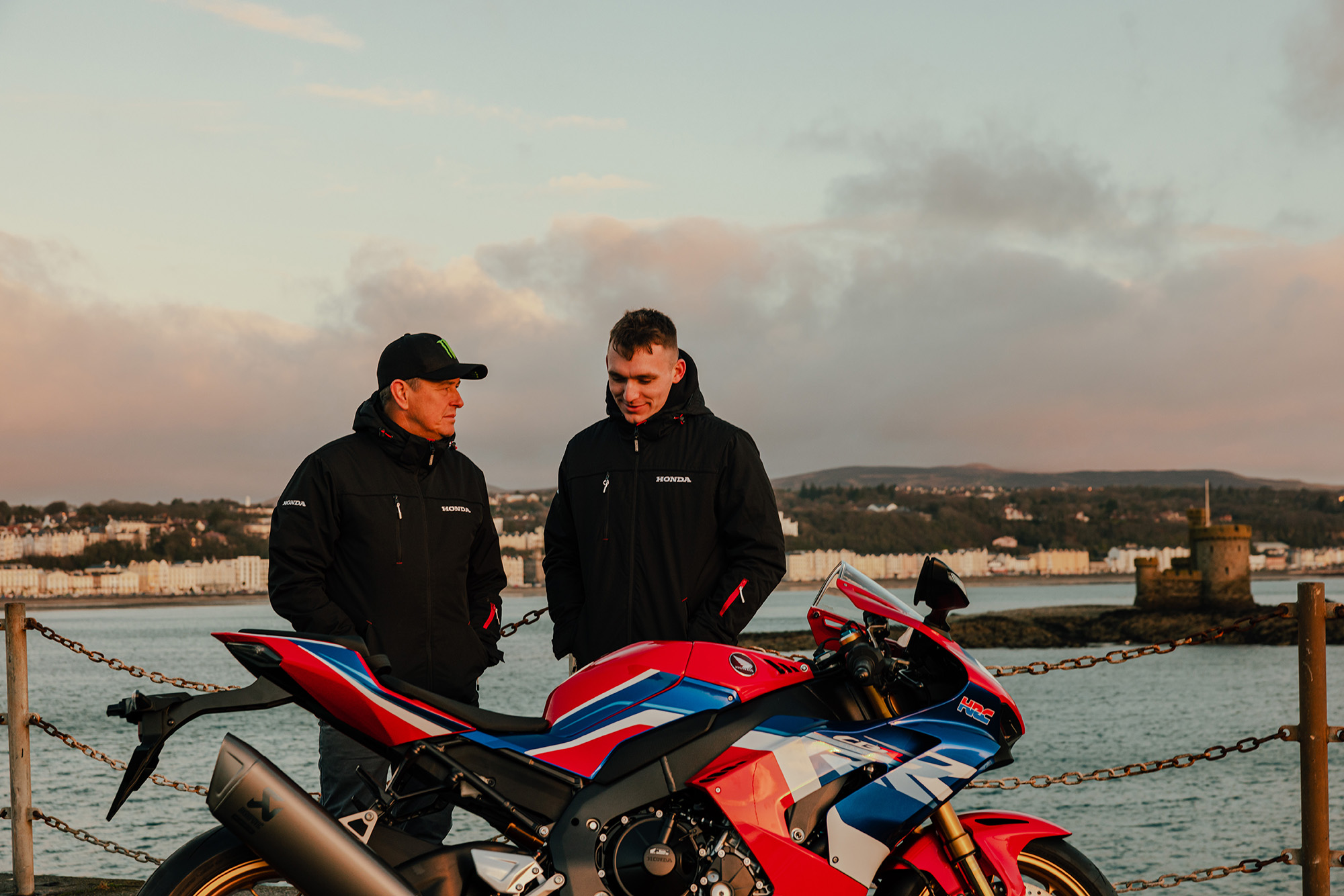 "Watching the TT as a child with John and Honda dominating, it made me want to be the next 'John McGuinness' and that was my full focus. I can't thank Havier & Honda Racing UK enough for the opportunity.
"It's only my second ever TT, so to be going into it on a great bike, with the best teammate I could ask for, will be an incredible experience.
"Hopefully, the long-term plan of where John can teach me things I may not know, learning from the team with the experience they have on the Fireblade and then my own progression, we can make small steps on last year to hopefully get me to that top step in the years to come."