There's no event on the motorsport calendar quite like the Isle of Man TT for many reasons, but one of the prime factors that helps to make it unique is the fact that the race exists almost as a one-off event, the absolute shining jewel in the road racing calendar and, as such, the one and only chance of the year for many road racers to show what they're made of.
That adds to the pressure: you have one fortnight a year to make things work for you and to deliver on 11 months of preparation. The result? Every year surprise names deliver something special, independent racers make their own mark and some of the biggest names suffer.
The circumstances of 2022 were unique too, thanks to two years of COVID-induced pause, meaning that when John McGuinness got the tap on the shoulder to start the Superbike TT, he was the first person in almost three years to drop down Bray Hill at full speed on a superbike.
With that in mind, we take a look at some of the biggest winners and some of the most disappointed (and disappointing) racers from this year's event – and the factors that left them delighted or downcast about their first TT since 2019.
Star riders
Peter Hickman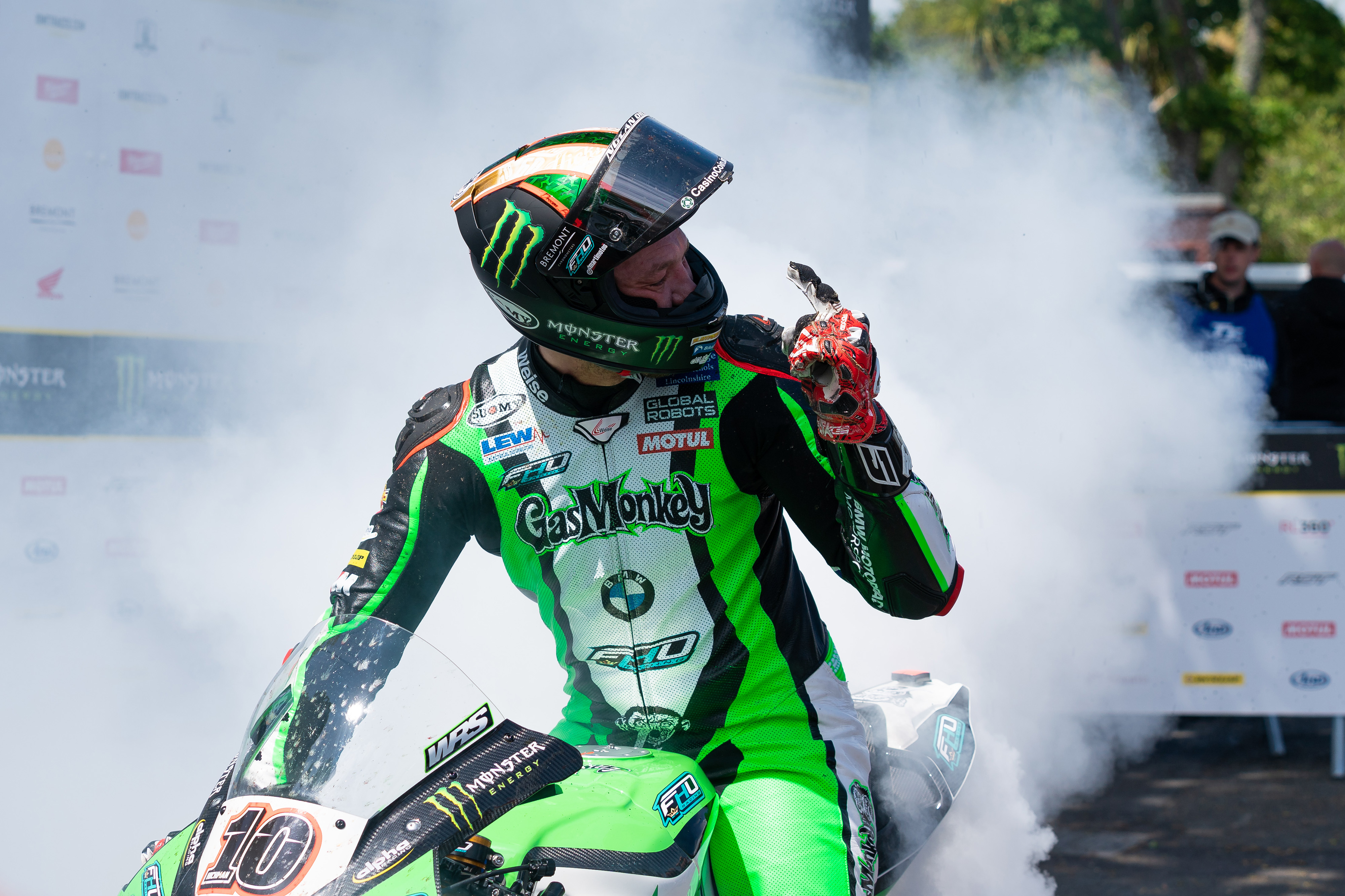 It seems slightly stating the obvious to include Peter Hickman on this list given that he went into the TT as a clear favourite, but the new Senior TT champion did a fantastic job of reminding everyone just how good he is in 2022 by not just winning every big bike race but by looking totally unstoppable in the process.
Sure, he was challenged here and there, for a sector or two at the time, and he would probably have been beaten by Michael Dunlop in the Supertwin TT had Dunlop's bike not broken down – but the fact remains that we are very much in the era of Hickman at the TT and there's no one else who's really able to touch him.
Even more scary is the fact it doesn't look like there's going to be anyone who coming up through the ranks to challenge him any time soon either, meaning that he's got every chance to keep extending his new record of nine wins.
Conor Cummins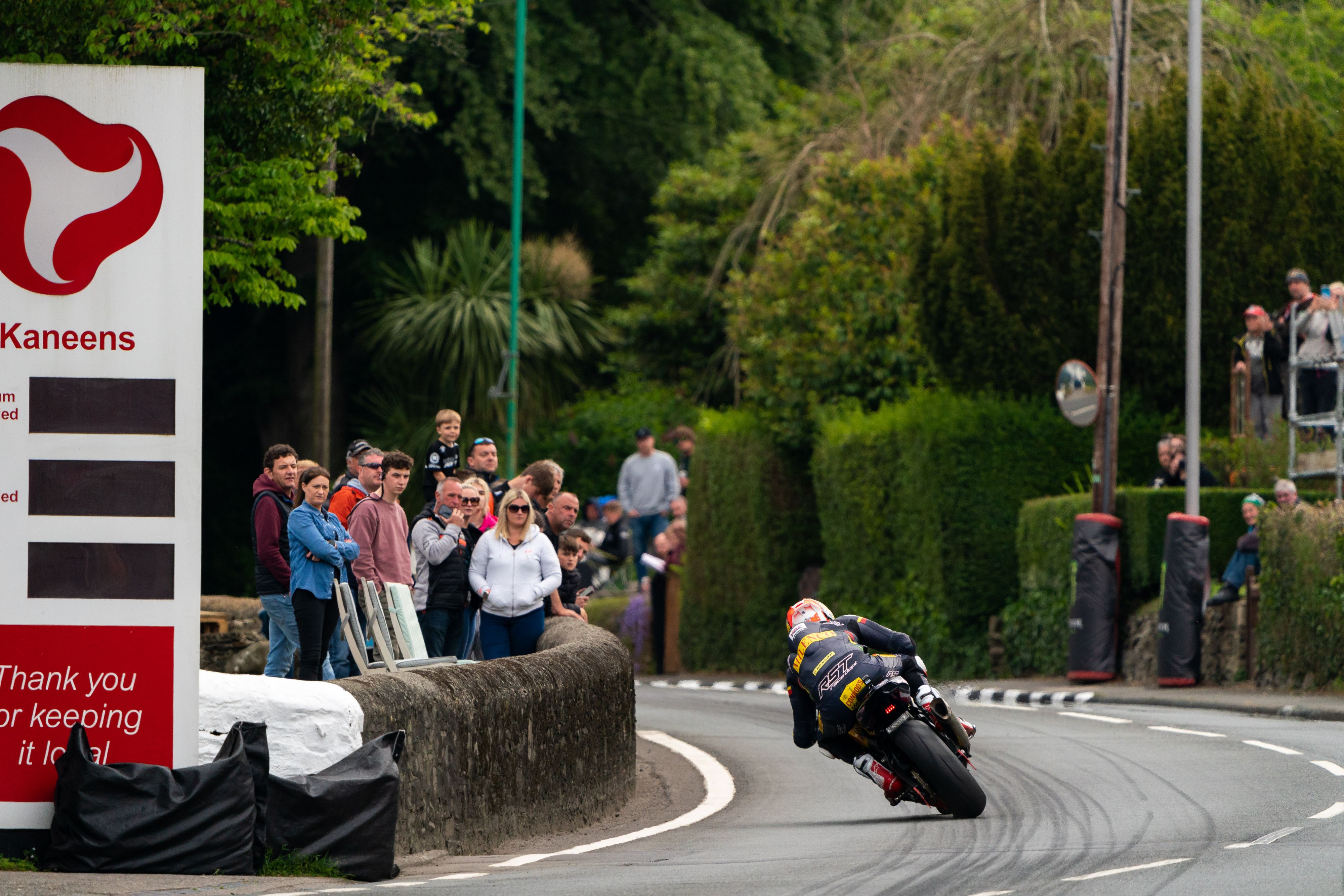 Going into the 2022 TT, local hero Conor Cummins' preparation was somewhat quiet. Normally someone who pops up in a few British championship rounds to whet his appetite ahead of the short roads campaign, a rather serious training injury that he kept quite low-key earlier this year meant there wasn't much attention on him.
Yet he delivered a pretty spectacular TT in the end, not quite winning a race but on the podium in both the Superstock and Senior TT. Even more impressive was his lap time as he hunted Hickman on the final lap of the stock race, upping the bar with a very impressive 133.12mph lap – considerably faster than anyone but Hickman managed all week long.
The first win still eludes him, of course, but riding the way he is even after that pre-season injury, it's not impossible at all to imagine that 2023 might finally provide the chance for some Manx glory.
Paul Jordan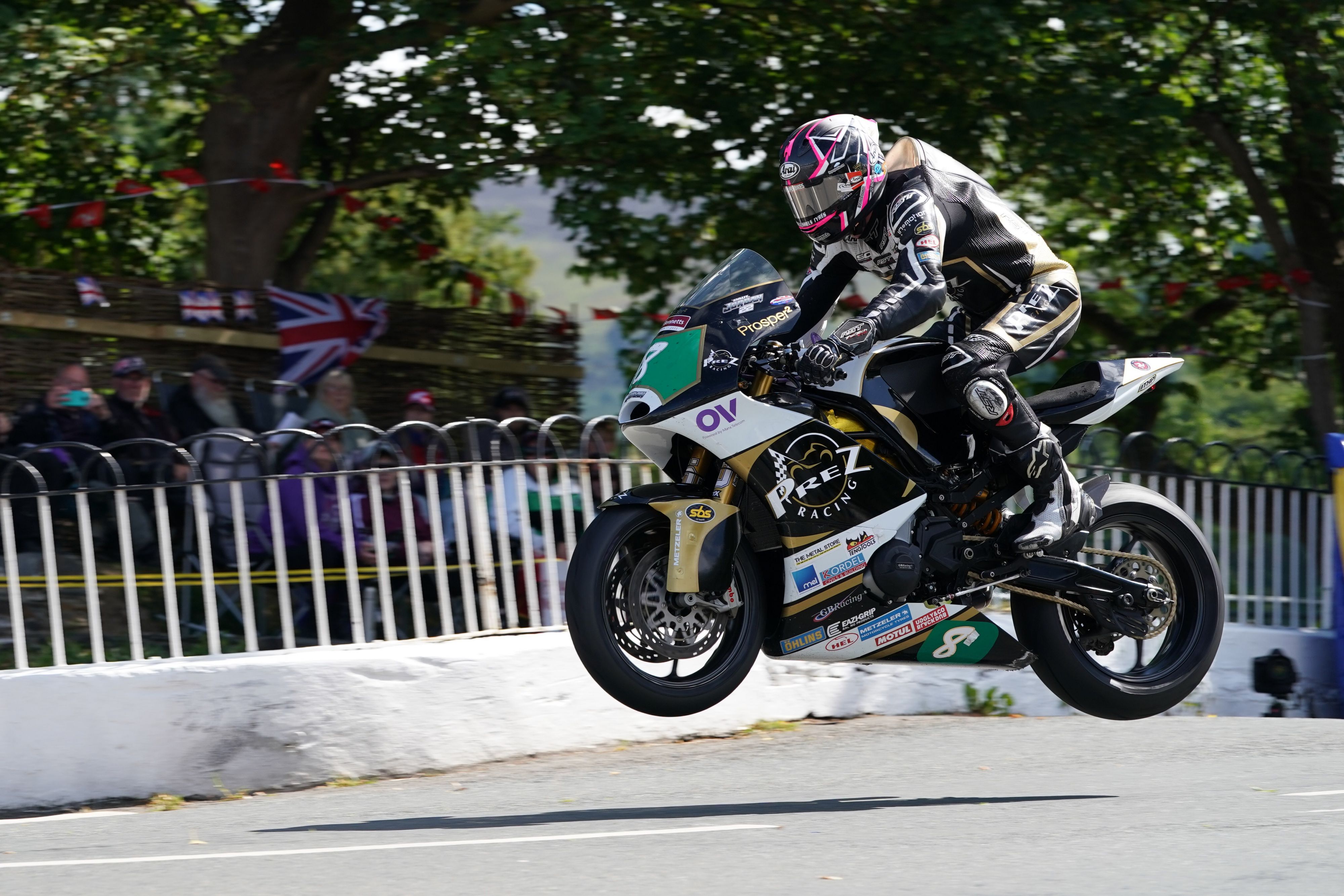 The Isle of Man TT is an almost unique race in that sometimes things don't go your way and there's absolutely nothing you can do about it – not because of bad preparation or less capable machinery, but simply because of the nature of 37.73 miles of public road that briefly becomes a racetrack.
That was the case with Northern Irishman Paul Jordan when he suddenly found a pigeon in his path during practice on his superbike – and had the bird crash into his visor at 190mph on Sulby straight. Lucky to survive let alone to get away unscathed, it was a hell of a way for anyone to get into the mindframe for TT.
Yet it didn't just not slow him down – it seemed to make him faster as he went on to take a very first TT podium in the Supertwin race. Still sporting two black eyes on the podium from the impact, he's very unlikely to ever forget his 2022 TT.
Michael Dunlop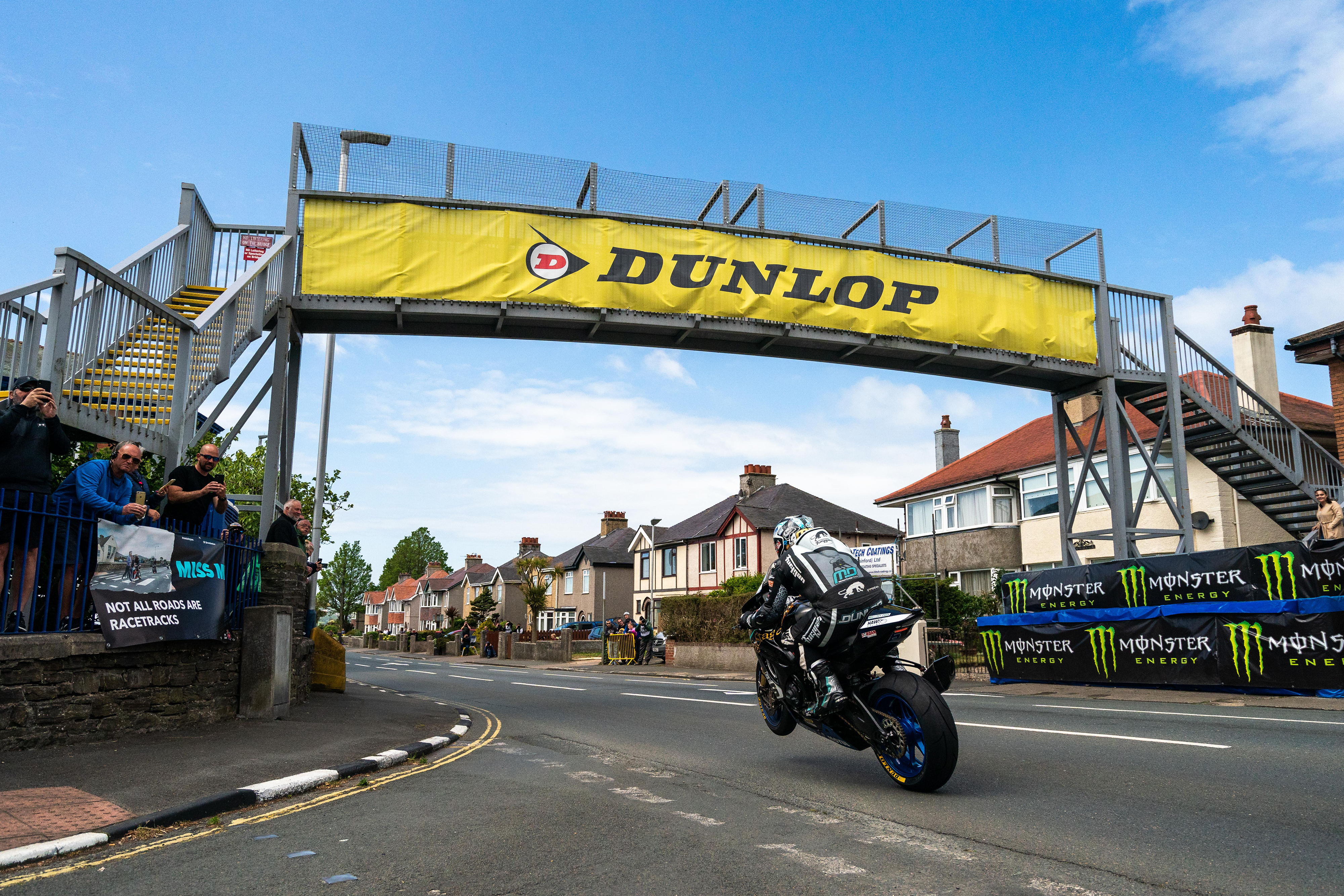 Coming into this year's race, you couldn't help but feel like one of the people under the most pressure was 19-time race winner Dunlop, who didn't just miss out on 2020 and 2021 like everyone else, but who also had a poor outing the last time the event did go ahead in 2019 as he battled an injury picked up beforehand.
Unable to extend his winning record back then (and move ever closer to his uncle Joey's record 26 victories), there was talk coming into 2022 suggesting that Dunlop was perhaps done, no longer able to do what he had always done and jump onto bikes after most of the year off and take on British Superbike frontrunners.
Yet he proved in the two supersport races at this year's event that he still very much remains the absolute master of that class, making wins in both of them look easy, even if he did have Hickman breathing down his neck too. It should have been three wins as well – he was robbed of a supertwin win by a mechanical problem. But the point has been well proven: Michael Dunlop is back in business.
Dom Herbertson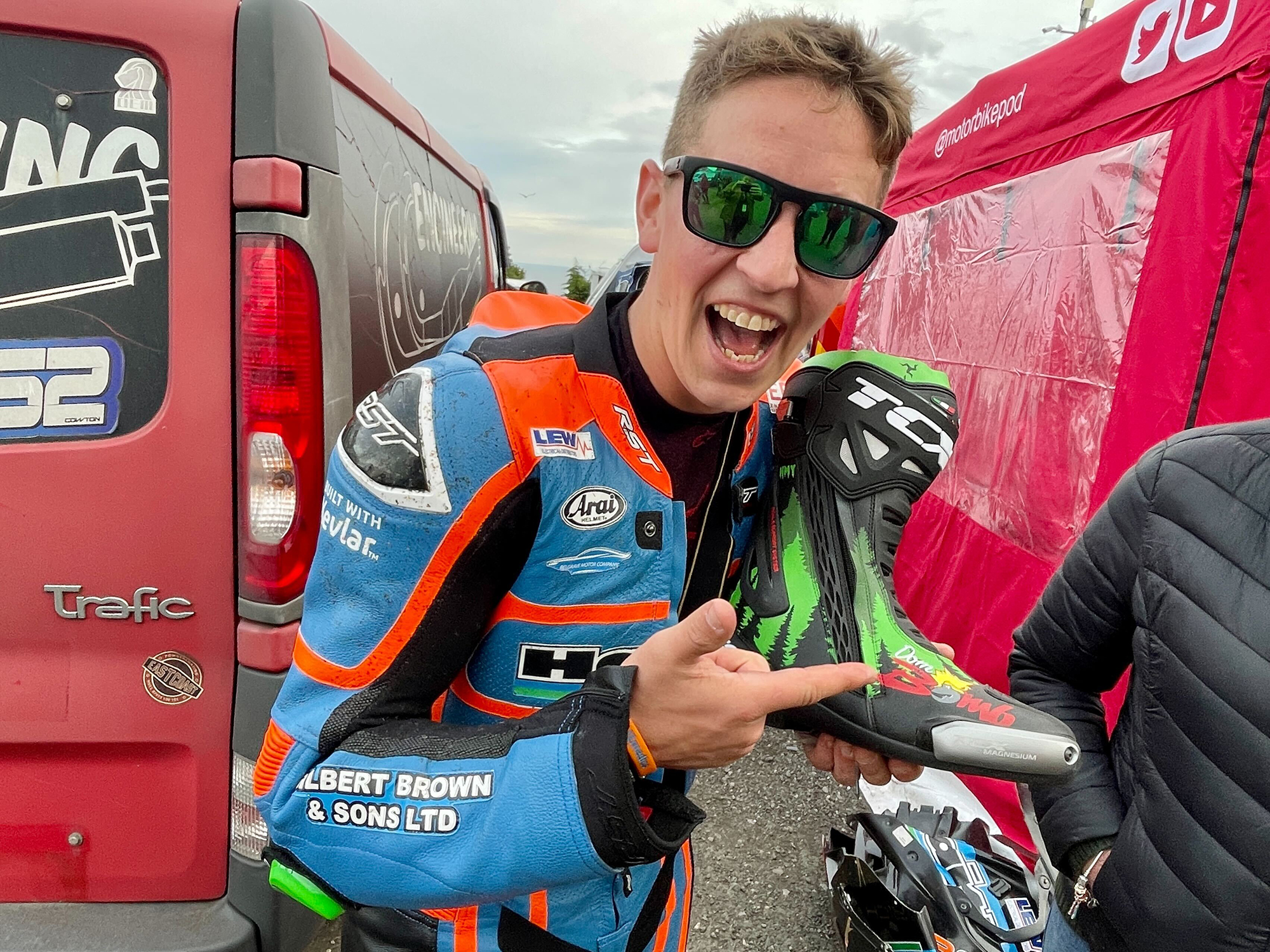 Maybe not a name too familiar to the casual TT fan, Dom Herbertson was perhaps one of the surprise packages of this year's event. He delivered a series of stand-out results and coming home as one of the best true privateers. Taking 10th, ninth, eighth, eighth and eighth from six starts, even a crash out of the Senior TT wasn't enough to mar what was otherwise an excellent week for him.
However, it's not just the results that make Herbertson's TT a special one – it's the circumstances that meant he came into this year's event nursing perhaps one of the most unusual pre-season injuries of all time.
A tree surgeon by trade, Herbertson managed to hit himself in the face with a running chainsaw only eight weeks before the event, not just leaving him in doubt for this year's race but at risk of losing his sight thanks to the damage to his left eye. Not only an impressive TT, but an impressive recovery full stop.
Biggest disappointments
John McGuinness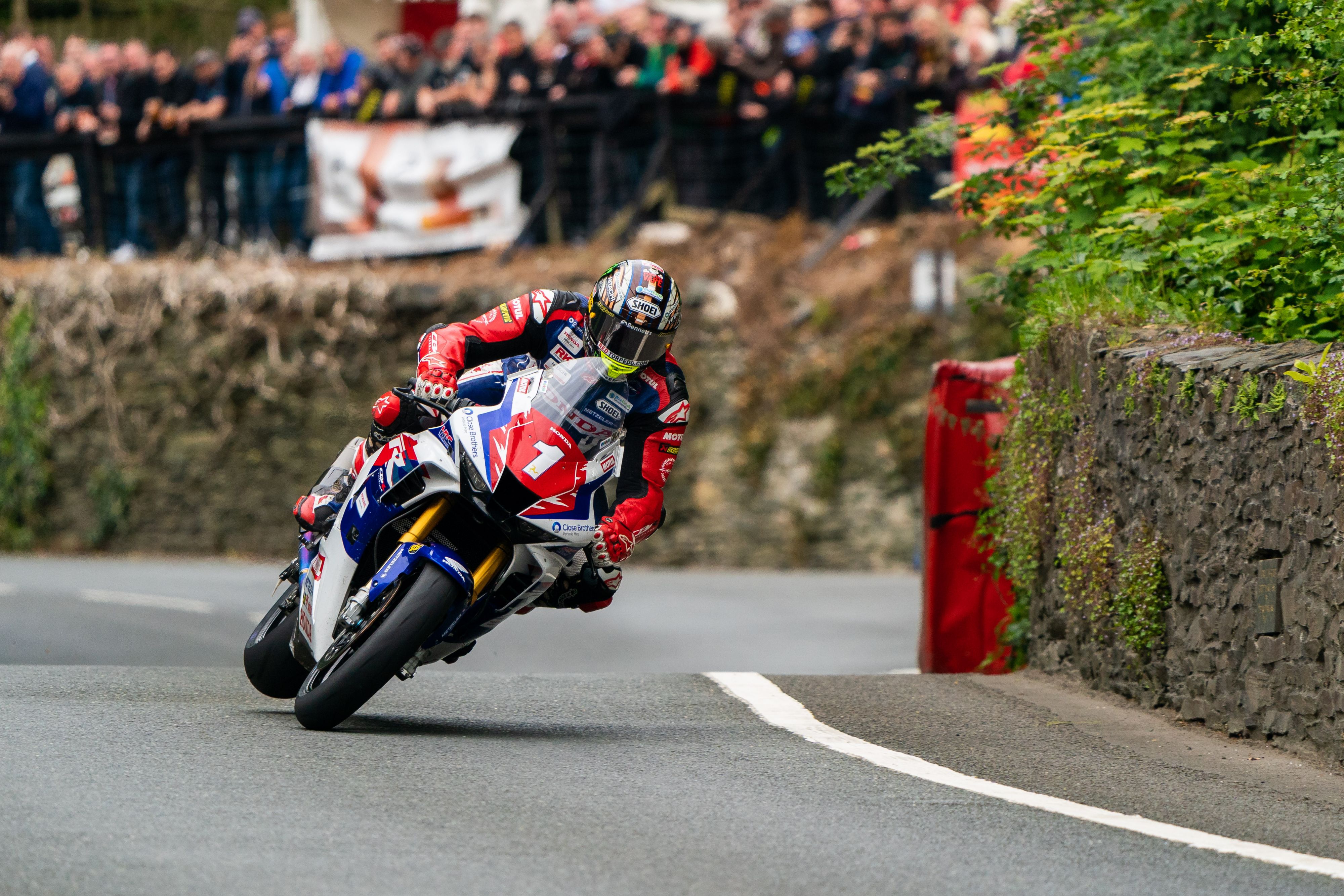 It's hard to tell if 2022 was a success or not for John McGuinness. While it was a TT that very much felt like a farewell tour for him in some regards, even though he hasn't announced anything about his future just yet, it's still somewhat sad to see the second-greatest racer in TT history finishing battling for 18th, like he did in both supersport races.
And yet, he still managed a rather impressive fifth in the Superbike TT, and while he didn't make it into the 130mph club (a club he started) this time around, he came close, proving that there's still life in the old dog.
A podium would have been spectacular, but perhaps given what was hoped for, it wasn't a bad TT overall for him.
Ian Hutchinson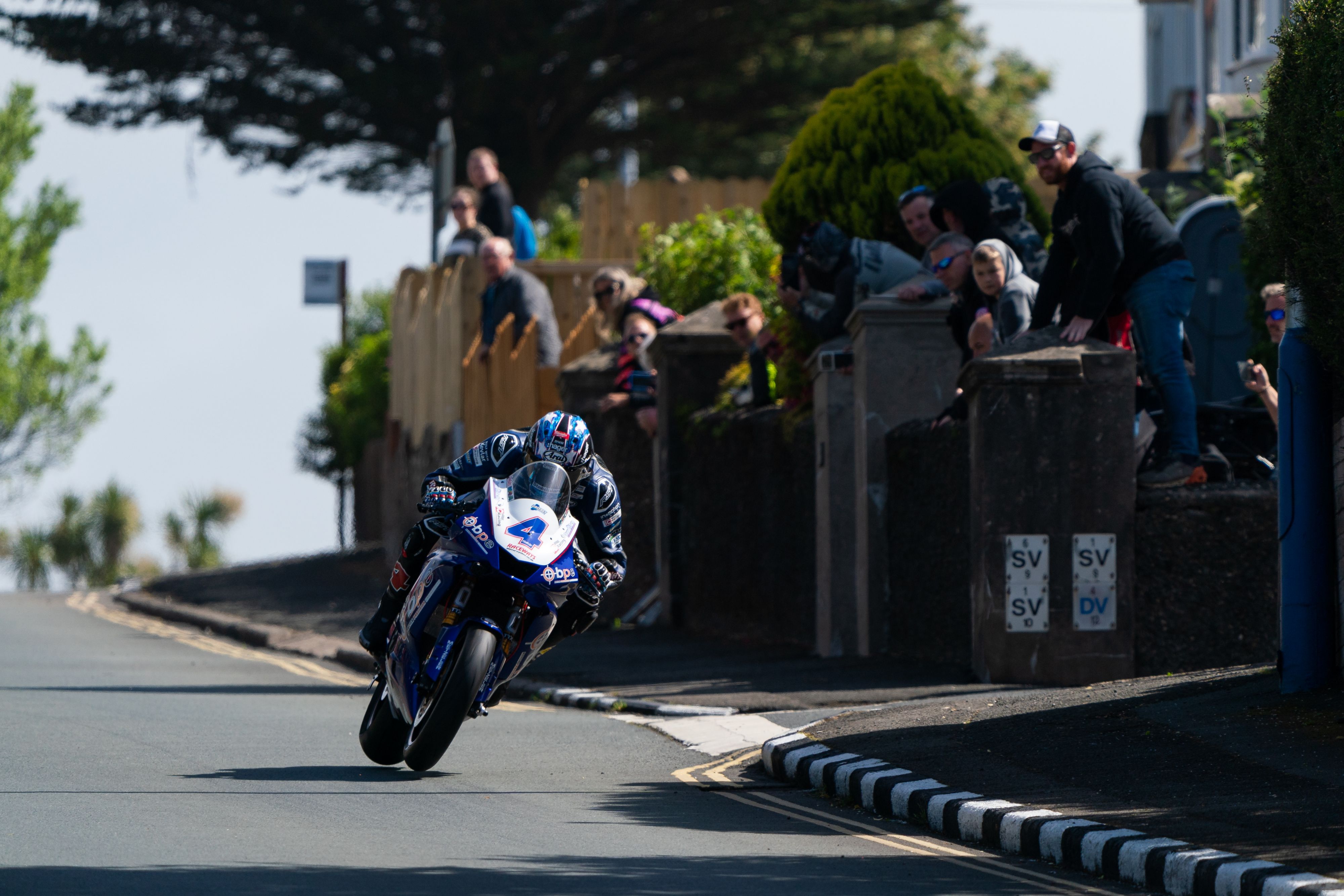 What Ian Hutchinson managed in 2010, winning five TT races in a week on what was essentially satellite machinery, is a feat that might never be repeated again.
Yet with a series of devastating accidents and injuries since then that have affected every step he's taken for the best part of a decade, it also doesn't look like we're going to see a return to that form from the 16-time winner.
Not far off the podium on occasion in results terms this year, especially with fourth in the opening Superbike TT, he was nonetheless two minutes behind his nearest rival, and with two sevenths later in the week, it's clear that race wins aren't in the cards anymore for him, unfortunately.
He did well in 2022, arguably – but that doesn't mean he'll be delighted with it.
Lee Johnston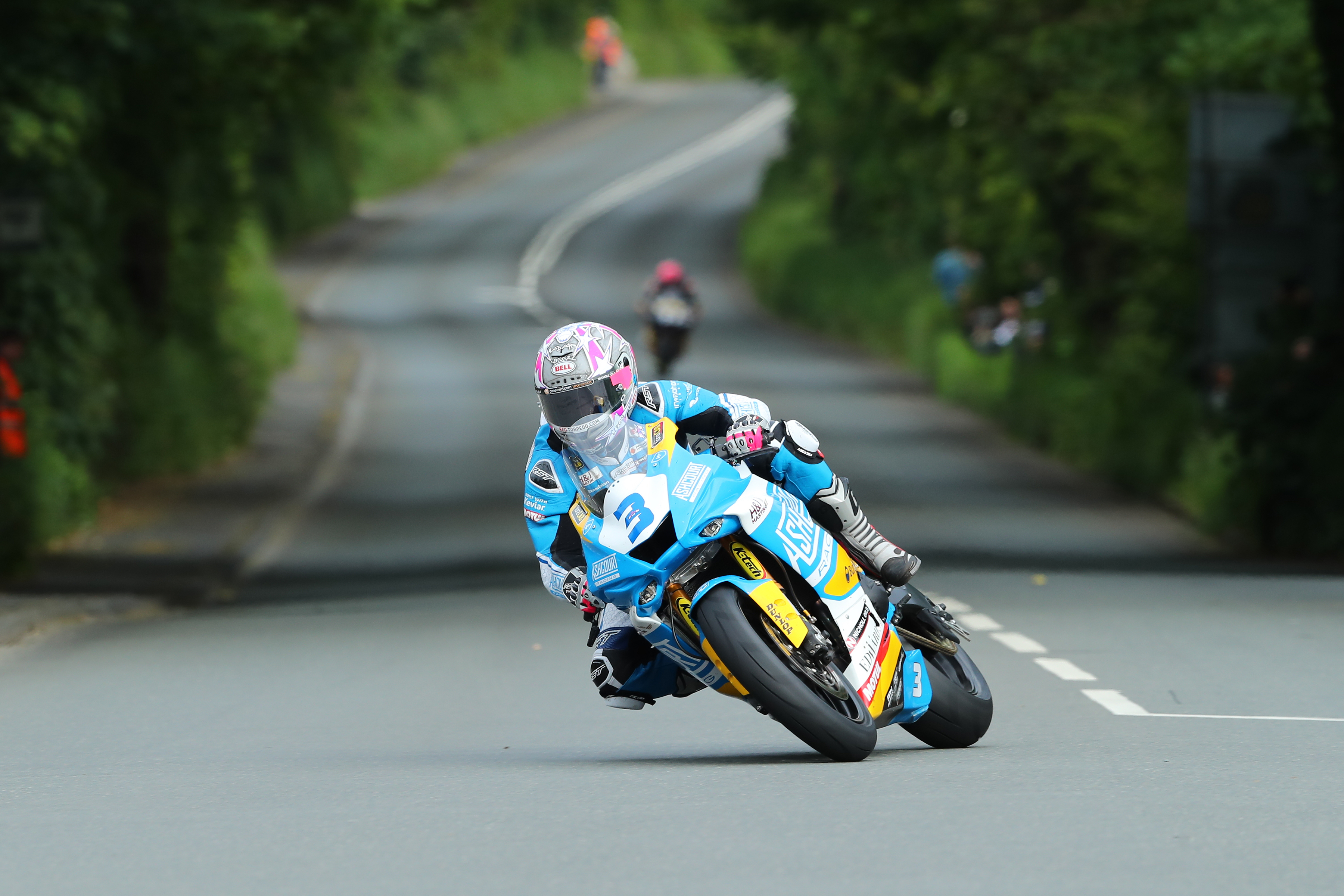 If you imagine for one second that Lee Johnston will be happy with his two weeks on the Isle of Man, then you really don't understand the racer mentality.
Expecting to be a frontrunner in both supersport races at the very minimum and perhaps even to feature in superstock and superbike too, his lone runner-up spot to Hickman in the Supersport TT is something of a consolation prize but it won't be enough.
He expected to be a race winner again at the end of two weeks in June, but allergic reactions triggering vision problems meant it simply wasn't on the cards.
Forced to pull out of the Senior TT even before it started, hopefully it means that he comes back next year hungrier than ever.
Dean Harrison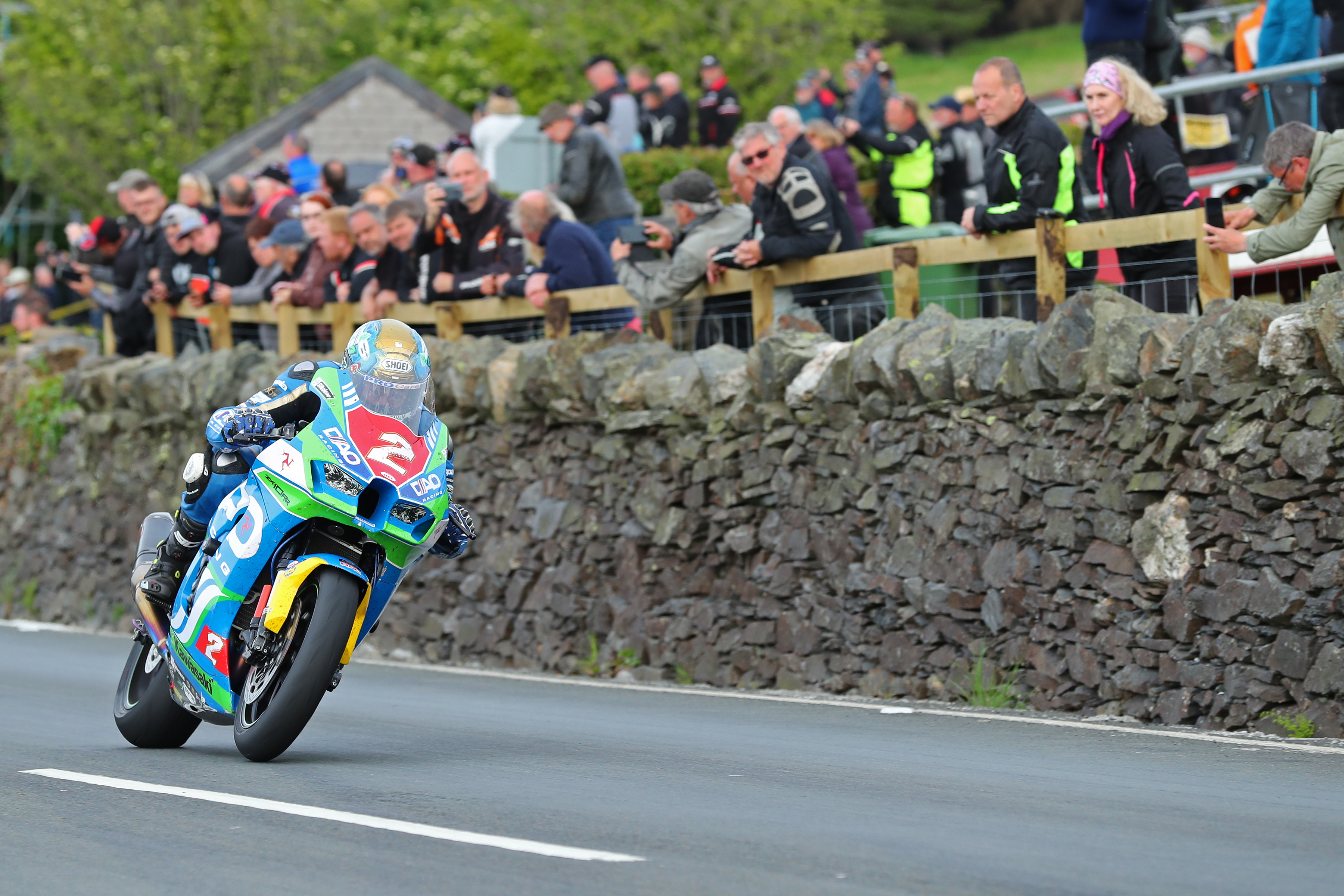 On one hand, Dean Harrison had another excellent TT in 2022, taking four podiums and a fourth from his five races. But, as the old adage goes, second place is the first loser – and Harrison was wholly unable to bring anything to the party that might have seriously challenged Hickman and Dunlop when both of them were on form.
Arguably more consistent than both in results terms, finishing runner-up to both of them in both superbike and supersport classes, he even challenged them in the odd sector early on in some races – but there just wasn't enough there to really be in with a chance of dethroning either.
James Hillier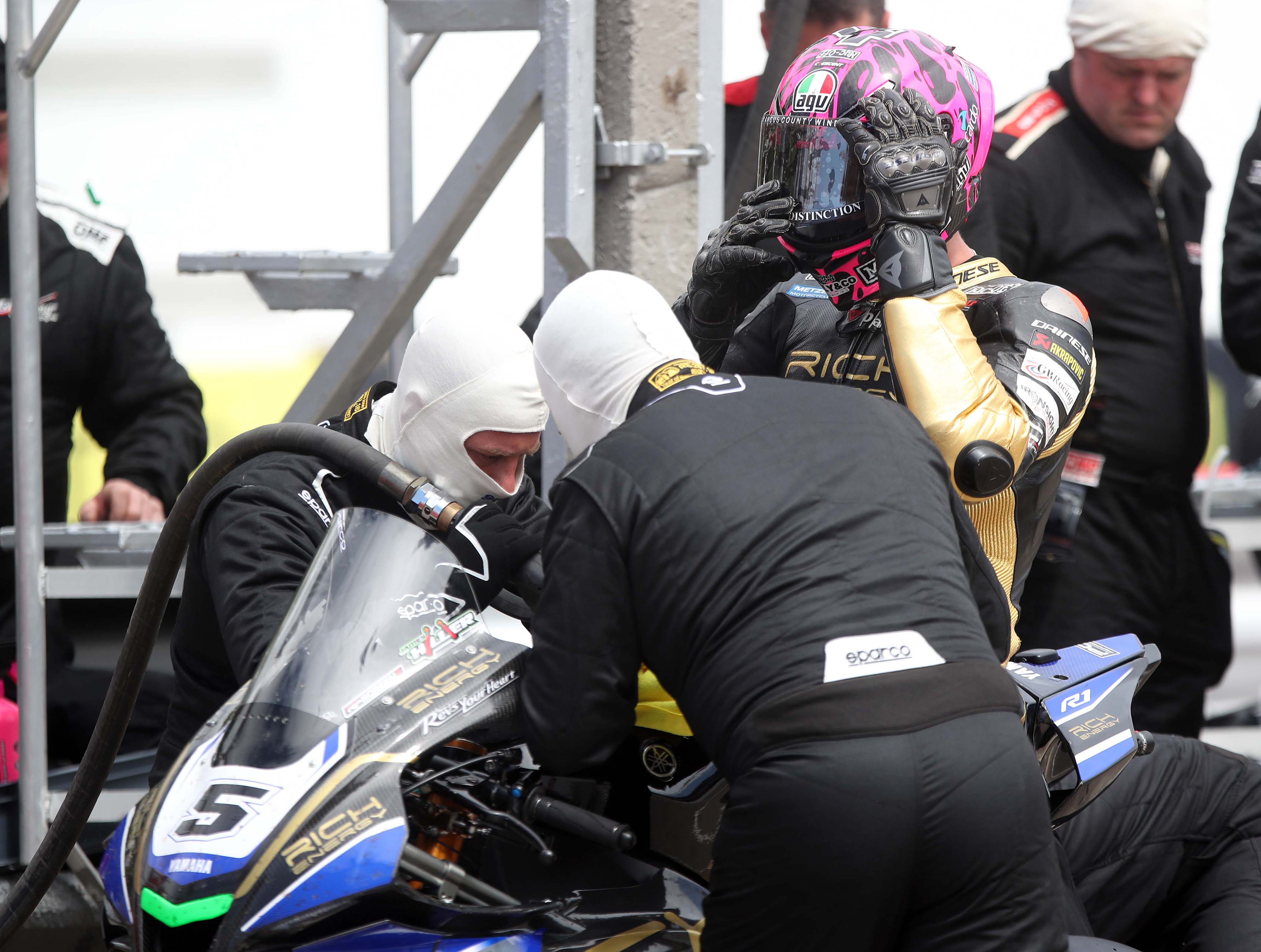 For the past few years, James Hillier has been a TT podium staple, racking up an impressive 13 podiums in major classes to go with his single victory in the 2013 Lightweight TT – and 2022 should have been no different, thanks to a new partnership with OMG Racing, top-quality Yamaha machinery and plenty of track time in British Superbikes.
Yet the reality was a rather anonymous TT for him. His results weren't terrible by any stretch – most people would give a lot for four top seven finishes.
But it was a long way away from the form we'd expected him to show in a year when some thought he might have been a superbike challenger for Hickman.