In a MotoGP rider line-up that's now almost entirely composed of hot young talents with big ambitions, there's one outlier for Ducati: the presence of veteran Frenchman Johann Zarco at Pramac Racing.
Now the old man of the team as well as one of the oldest on the grid, how does the 32-year-old double Moto2 world champion fit into Ducati's plans?
A few years ago, a rider of Zarco's age wouldn't necessarily have been an oddity in Ducati's line-up, given the way in which its recruited and nurtured MotoGP talent.
Both retaining riders for long periods of time (like Andrea Dovizioso and Danilo Petrucci) and happy to try to poach experienced talent from other factories (a la Jorge Lorenzo), it meant Ducati's squad has traditionally been a little older than, for instance, the Suzuki or Yamaha line-ups.
But since the departure of those three names and the explosion of competitive Ducati satellites (now over one third of the full grid), that has changed. Now that the ultra-fast Desmosedici is the hot bike to be on and that teams are secure enough in their funding to go after talent first and paid riders second, it's led to an about-face that has welcomed in a whole new crop of racers.
The likes of 2022 rookie of the year Marco Bezzecchi and team-mate Luca Marini at VR46, the ultra-fast Jorge Martin at Pramac (the result of a deliberate effort by Martin's management to pick that team), Gresini pair Alex Marquez and Fabio Di Giannantonio and of course the meteoric rise of Enea Bastianini to factory colours are all indicators of the stacked young talent that Ducati has amassed alongside reigning world champion Pecco Bagnaia.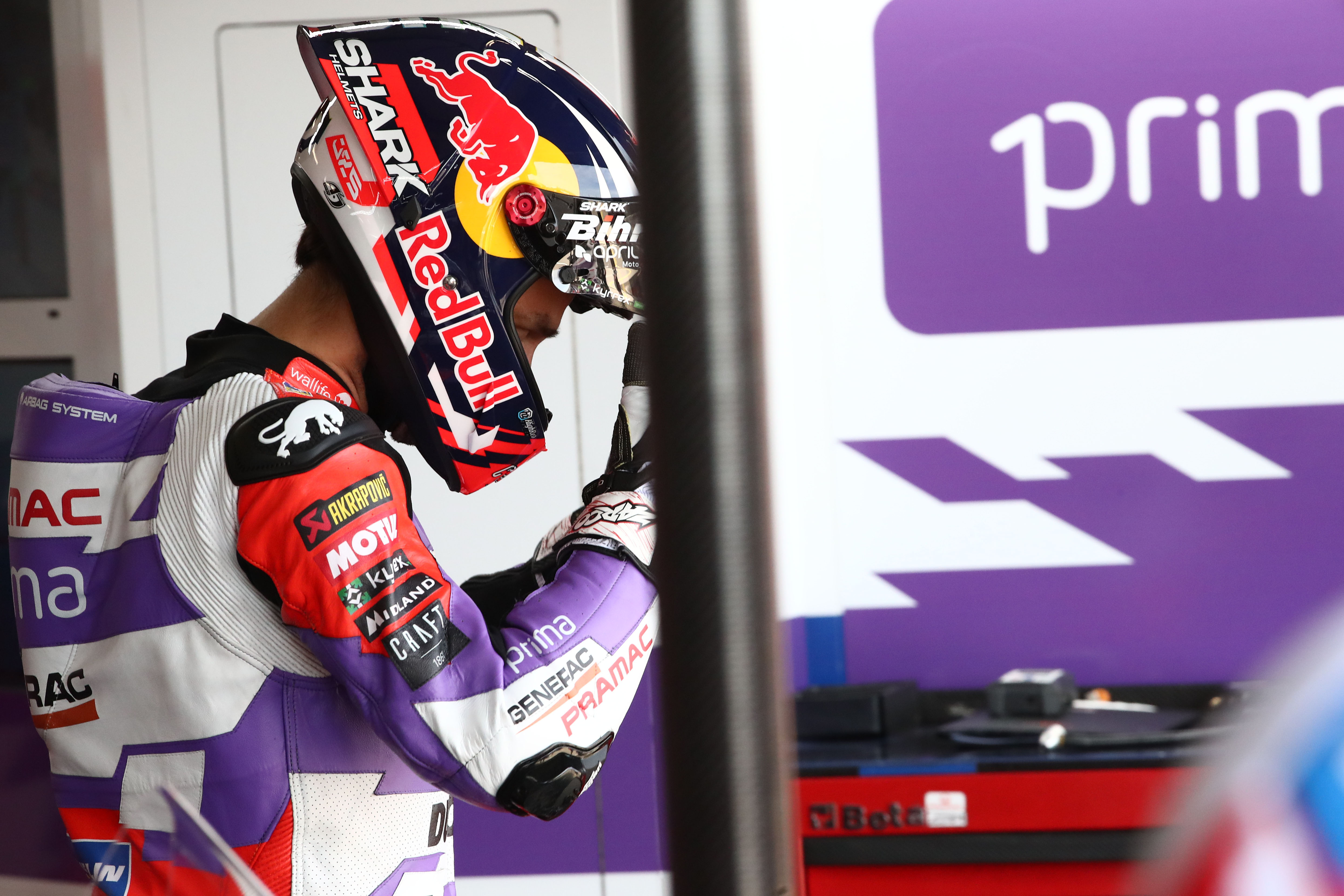 Combined, their average age is south of 25 years old – making the 32-year-old Zarco – nearly six years older than then next-oldest Ducati rider, Marquez – very much an anomalous figure among them.
Yet, while some might see that as a hindrance, the reality is the exact opposite – the experience that comes with his age is exactly why he's more important than ever before to the team as 2023 kicks off.
In the past, there's been a fairly obvious system in place for developing the bike at Ducati – one, in fact, that was pioneered by the Bologna brand and since rolled out almost universally across the MotoGP grid, such has been its success.
It's taken fast riders who aren't necessarily championship-winning material (at least at that moment in their careers), placed them in Pramac, and used them as racing testers, the first to get new parts, to try new strategies, and to give important feedback to the factory engineers.
Zarco was already in this role in 2022, of course, inheriting it from Jack Miller, Petrucci and Andrea Iannone before him (all of whom left the job when they were promoted to factory red).
But, as MotoGP continues to cut down on the number of days of testing available to teams and as the new guard of younger riders step up through their ranks with less experience of developing bikes and racing other MotoGP machines (let's not forget that Zarco has ridden Suzuki, Yamaha, KTM, Honda and Ducati MotoGP bikes), his role has been very much cemented at least for the next two seasons.
Simply put, every factory needs one Zarco in the modern age of MotoGP, and arguably Ducati pulled off a hell of a coup by taking a risk on him and sticking him into the Avintia squad back in 2020 when he very much looked to be damaged goods following a frankly disastrous brief stint at KTM.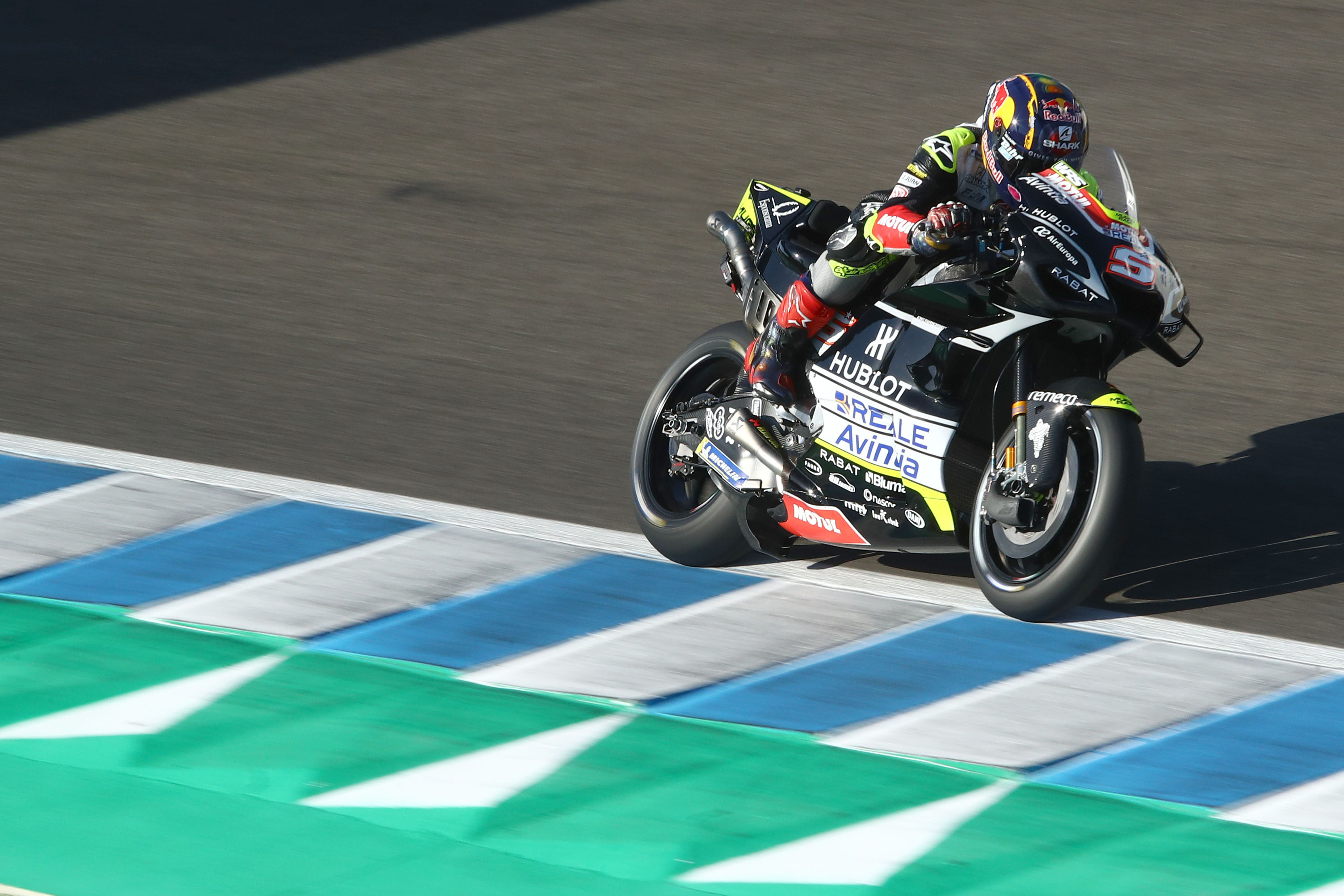 That's not, of course, to say that the Frenchman is there solely as a test rider without any ambition. Zarco has proven time and again that he's very much a competitive rider on his day, and honestly it's something of a travesty right now that he's gone so long without standing on the top step of a MotoGP podium.
Now eight times a podium finisher since joining Pramac in 2021, with six of those finishes being in second place, it's surely only a matter of time before he gets the victory chance that he deserves – while also cementing his position as Ducati's go-to man for machine development for the foreseeable future.