Only five days after the worst MotoGP performance of his career, Maverick Vinales in theory managed to get his 2021 season back on track by topping both Friday practice sessions in Assen – but has somehow managed to confuse rather than clarify his real situation within the Monster Energy Yamaha team after a week of conflicting statements and changes of direction.
Vinales went into Friday absolutely insistent that the solution to last week's last-placed finish was apparent – he needed to completely replicate the bike of team-mate Fabio Quartararo, by copying every setting that the Frenchman used.
"For sure my solution will be to put the same bike as Fabio, exactly the same, same electronics, same clicks, same suspension, same everything, and see what is going on," he explained when asked about the approach by The Race.
"Because at the end, we don't answer anything [so far]. So here in Assen I will copy exactly everything. Everything. And then we'll see where we are."
That approach lasted less than 24 hours, however. Getting out on track for Dutch TT, Vinales had in fact reverted back to the same bike settings that he used in Germany – and topped both of the day's sessions with it.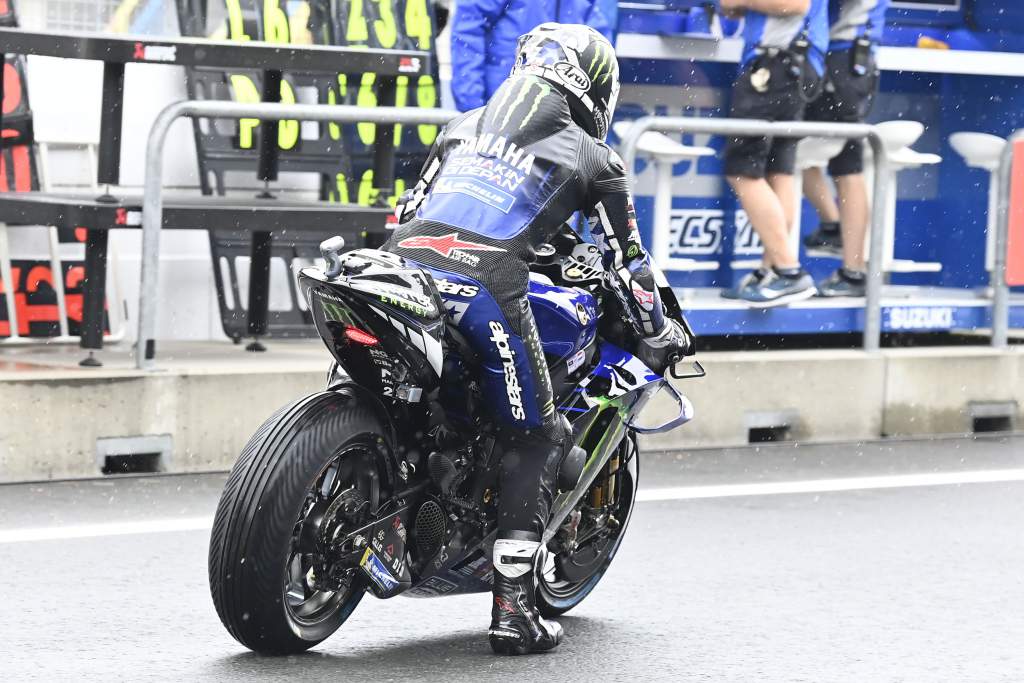 "What is tough is that it's the same bike as the Sachsenring, this is the biggest thing," he admitted in a TV interview after the session. "And the most strange thing that I felt. But yeah tomorrow we'll see, we'll see what Fabio is going to do, and for sure we'll have one bike prepared like Fabio.
"But honestly, I didn't expect to be that competitive, and so fast. Today in FP1 when I saw [1m]33.0[s] with 20 long laps on the tyre, it was a fast laptime. And this afternoon I was just cruising, understanding. It was good, honestly also, this [1m]33.2s.
"Basically I found good grip on the bike and I could do more or less what I wanted on the track. The lines I like, and it seems to pay on the laptime."
However, the full reasoning for his dramatic change in strategy from one day to the next remains unclear, because despite topping the day he and Yamaha then took the almost-unprecedented step of first postponing, then cancelling outright, his scheduled media debrief.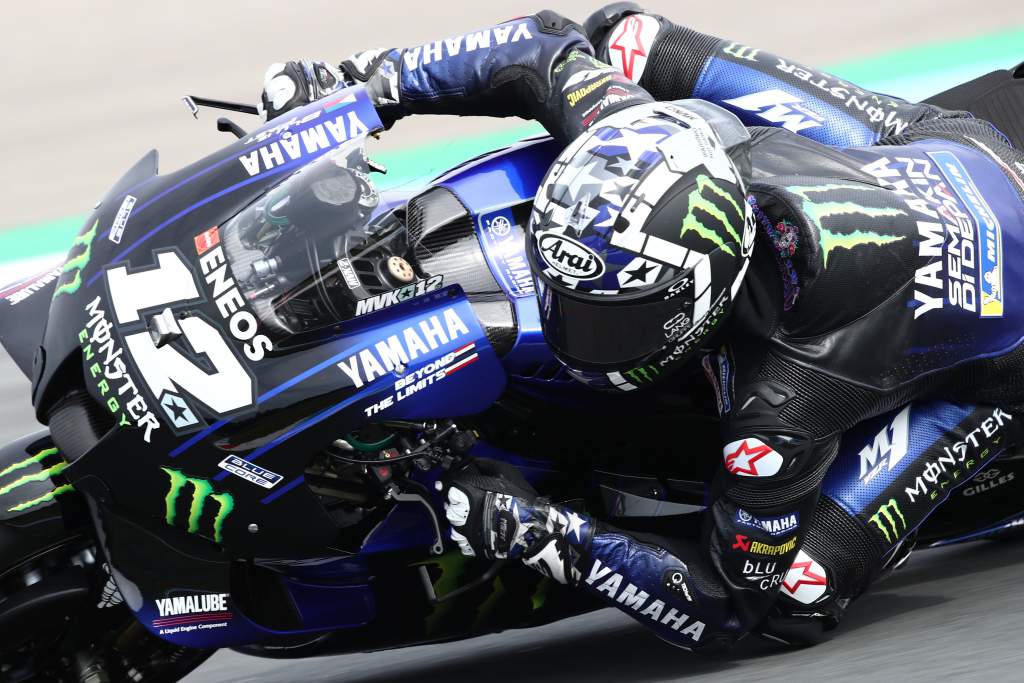 The sum total of everything is that we're no more aware of whether today represents an actual breakthrough for the Yamaha rider or whether it's a blip in form – the same sort of blip that we have seen many times throughout Vinales' Yamaha career.
Fastest in FP1 on Friday earlier this year at Mugello, another typical Yamaha track, before going on to eventually end Sunday's race in eighth, he also finished a distant fifth at Barcelona only a few days later – before then going on to top the one-day post-race test from his team-mate Quartararo.
In fact, being fast in testing but being unable to translate it to race results is something of a Vinales hallmark – and means that it's almost impossible to read into today's performance in one direction or the other.
The waters are muddied even more by the fact that MotoGP lines up at Assen this weekend – a circuit that's good for both the M1 but also Vinales himself.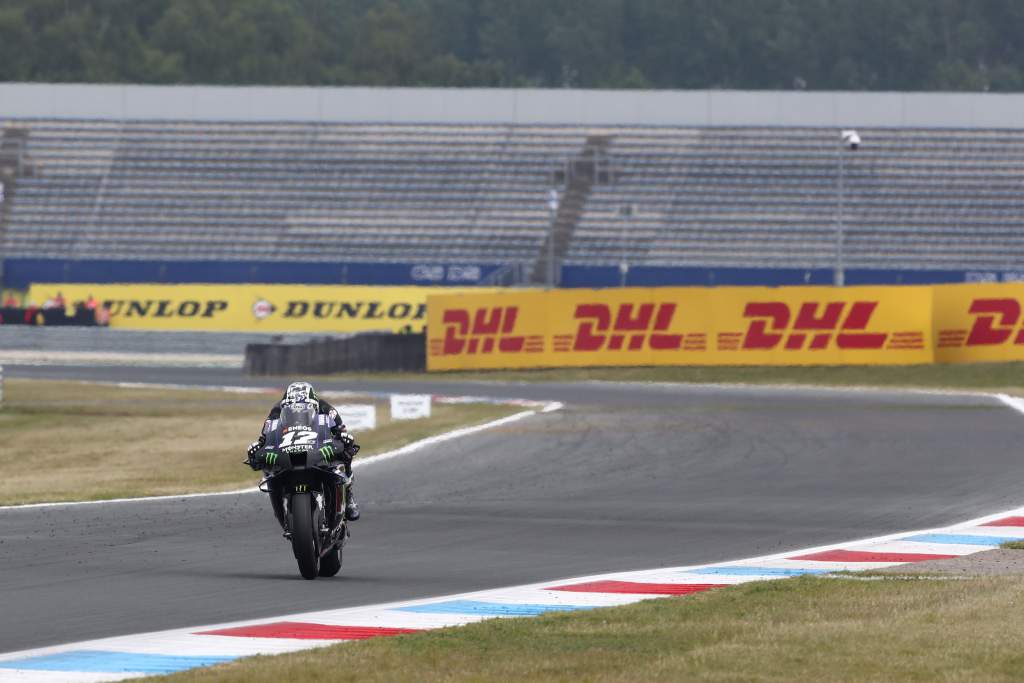 "But I'm good also at Sachsenring!" he insisted when that was put to him. "I had a lot of, let's say, faith in Sachsenring because it's a track where normally I went very fast, but everything was gone, I made my worst result. But yeah, you know, what I understand here is that sometimes something happens, nobody knows, not even me, and then you can go from last to first. It's strange.
"Because I do exactly the same – I eat the same, I sleep the same."
Vinales – who recently became a father – then corrected himself: "Well, today I slept a little bit more, because [at home] the baby is all the time waking up."