Valentino Rossi ended the first MotoGP pre-season test at Sepang enthusiastic about long-awaited major updates to the factory Yamaha bike.
Rossi finished the first three-days of pre-season testing running fifth overall, while his team-mate Maverick Viñales was 16th.
Rossi was vocal in his criticism of Yamaha for its lack of progress at times in 2019, struggling with top-speed and conserving rear-tyre life.
After running the new Yamaha M1 at Sepang, Rossi's concerns about tyre degradation in the upcoming season – his last with the main Yamaha team – seem to have been allayed.
"The first impression of the 2020 bike is that it's positive for the rear tyre but in the straights we're still suffering. I feel quite good because we've improved," said Rossi.
"Everyone is stronger, everyone has gotten faster and everyone is very close to each other, but the results are still positive for us because it looks like we've found some grip and improved the rear tyre degradation.
"It's just one track though, and we have to go to Qatar to see if what we've learned works there. The new bike is a bit different and we still have to work to understand it's potential.
"In the end, we worked hard and it was a positive test."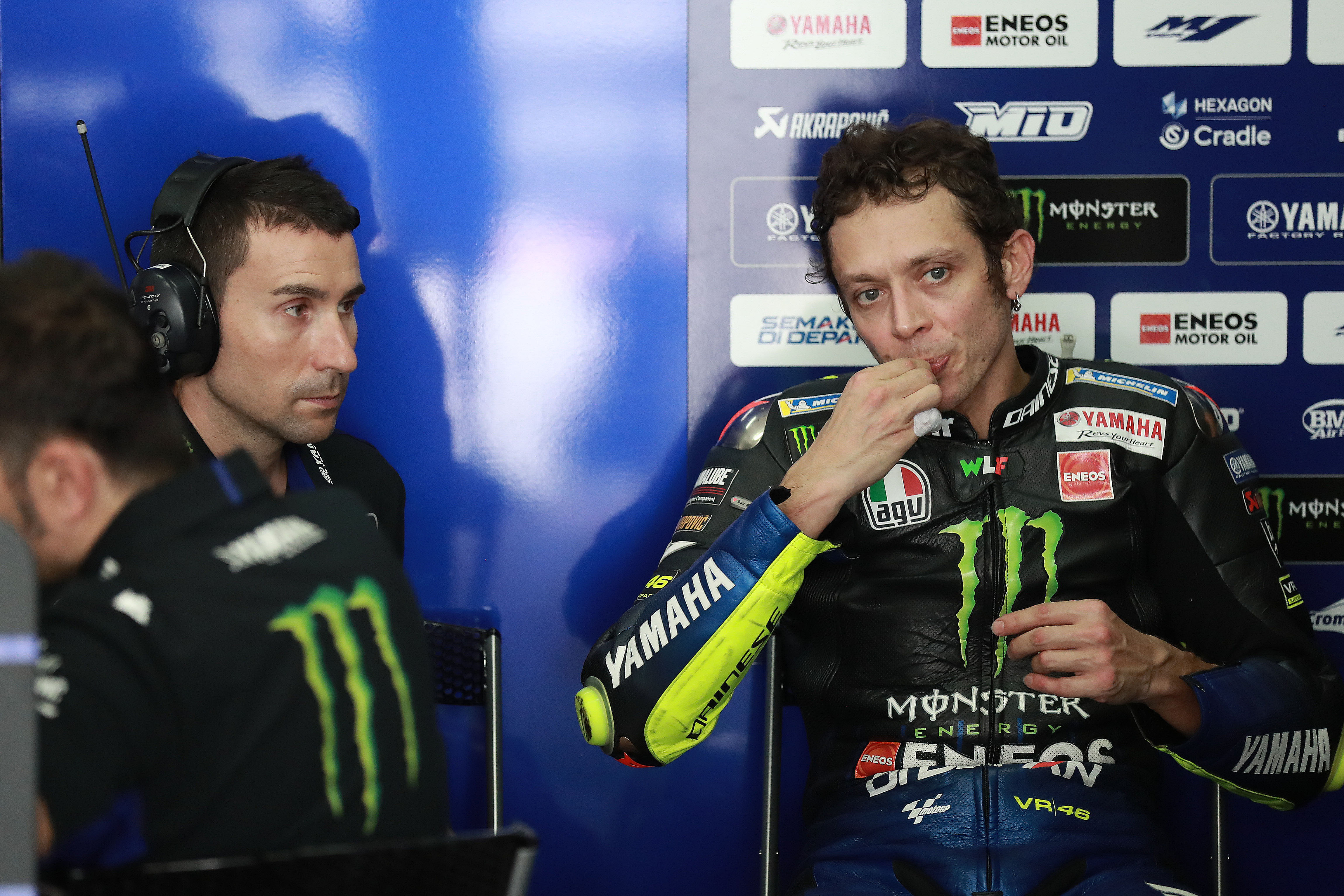 The Yamaha M1 runs an inline-four-cylinder engine on a grid increasingly comprised of V4s and Rossi acknowledged that the very nature of the bike means it might always be lacking in top-end power.
"The gap to the others on top speed is a bit less than it was, but the others have made a step forward too.
"We need to understand how it'll work in the slipstream, and we need to try it out at other tracks and in the race too, to make sure we're not losing a lot.
"I don't think we've gained too much though.
"From what we understand, the inline-four is easier to ride but it's slower.
"We're better in the corners, but being fast in the corners means you're taking more risk and putting in more effort.
"It's our DNA though; it's how the Yamaha is and I think it'll always remain that way."
Even after the positive progress at Sepang, Rossi still remains undecided about his future beyond 2020.
"I'm happy with the fifth position, and I'm happy that we put in a big effort and I was competitive.
"But the situation for the future looks like I've got some more time than I had, which means I'm not in a hurry to decide."