Andrea Dovizioso is wary of the impact of the "strange" new 2020 Michelin rear tyres after a difficult first pre-season MotoGP test for Ducati at Sepang.
Dovizioso ended the test in 15th place overall – and while he was still just less than half a second off pacesetter Fabio Quartararo – he admitted Ducati still has work to do before the opening race in Qatar in less than a month's time.
The Michelin rear tyres have been redesigned for 2020 with new construction and some in the paddock have speculated that the increased edge grip that the tyres provide will disadvantage the V4-powered bikes of Ducati, Honda, Aprilia and KTM.
Being traditionally faster in a straight line but slower to turn, the new rubber, in theory, plays to the strengths of Yamaha and Suzuki, with its inline-four engines maintaining greater corner speed.
"What we can take from this test is that Maverick is really strong, Rins is really comfortable, and we're not that far away from them," said Dovizioso.
"I did my best lap time on hard tyres and so did Jack [Miller], which is nice, but my confidence still isn't great.
"The new tyres are a little strange and it's taking some time to adapt to them, but thankfully Malaysia is a good circuit to try them at because the temperatures and the condition are on the limit.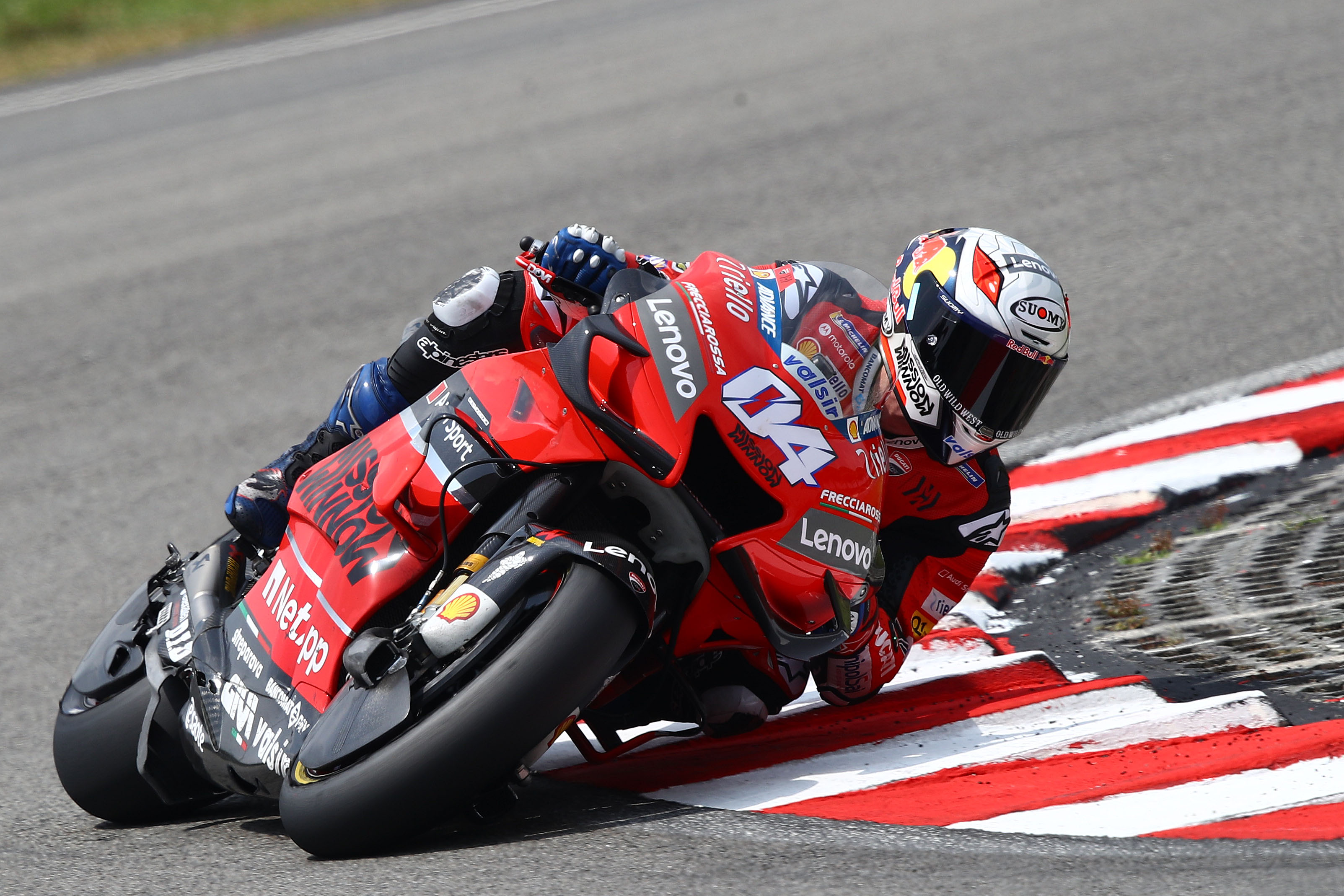 "The next step is to see if they feel the same in cooler conditions because I still have a question mark about the drop in them.
"When you make three or four runs of four or five laps, the degradation is quite consistent. But when you make a long run, it's completely different.
"It seems right now like it's more than it has been in the past, but that's only in the extreme conditions of Malaysia. We will see."
With a change in riding style necessary to counter the negative effects of the tyres, Dovizioso said that there are also benefits to the new tyres for Ducati, with better grip promised on the exits of corners.
"The first job is to adapt to the change, which isn't an easy thing to do. There isn't a lot of grip on maximum lean, but there's a lot in the traction area, so the rear pushes the front in a different way from last year.
"It's not an easy thing to manage, but it means that in theory you've got better grip on the exit. The feeling isn't that good, but I think there's still a margin to work with."