Yamaha and Fabio Quartararo looked more like their end-of-2022 selves in India - which meant that instead of fighting to stave off elimination in Q1 and running at the lower reaches of the top 10 Quartararo was at least generally towards the front.
On Saturday, that meant a sixth-place finish. On Sunday, a great start coupled with general attrition meant a grand prix podium - just the second of the year - was on offer.
Quartararo took pleasure in said podium and the weekend overall - which at 20 points represented comfortably the best yield of a season in which he'd averaged seven points per round before. "Hopefully we can do many more [like this] this year," he told MotoGP's After the Flag show.
But it was also a weekend tinged in frustration, as so much of Quartararo's season has been.
More frustrations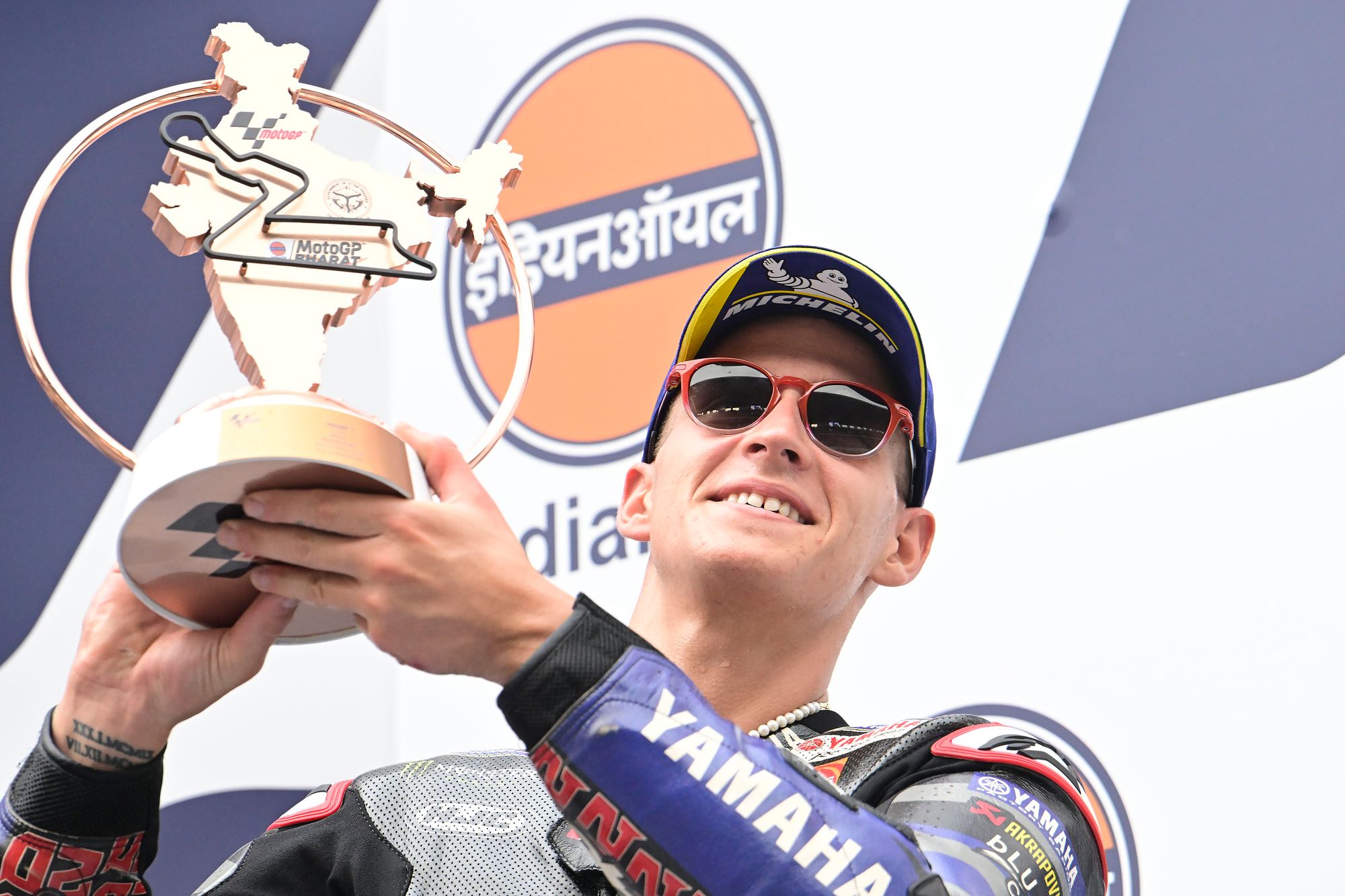 After the sprint, in which he had been on for a top five until being absolutely gobbled up by Marco Bezzecchi on the back straight on the final lap, he said of the ease of Bezzecchi's overtake: "This is one problem, but to be honest it's one of many problems that we have.
"Of course we lose a lot in terms of speed, but the turning that we had in the past, that was much better than the others, we are much worse than the others right now. In terms of wheelie, in terms of grip.
"To be honest, I don't see one better point than the others. And this is what is really difficult."
His post-race verdict was pretty stern, too.
"Really difficult, to be honest, especially the last laps, I could clearly see where our weak points were, more and more. So especially we have to work on that part, and hopefully we can make a step next year, because we can't really fight with them. We can hold the pace but we can't really fight."
He lamented, in particular a "super bad" drive out of Turn 5 after having just cleared a struggling Jorge Martin - who then recovered to sweep around his outside in Turn 6.
"Just, it was frustrating. I tried to make the best exit as possible, tried to be straight. But they just rocket [out of corners] with the grip. So hopefully we can find the solution as quick as possible."
Internal disagreement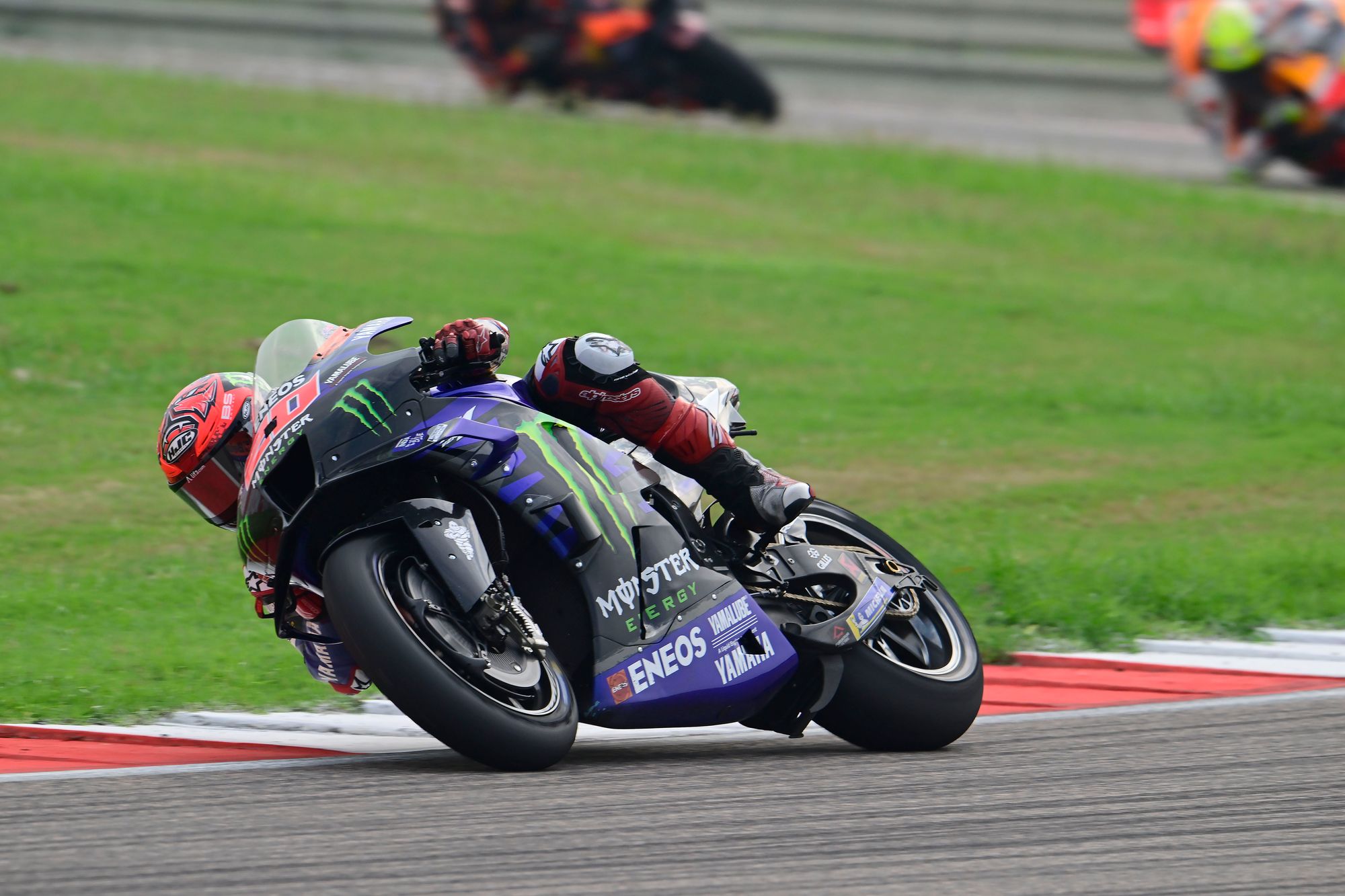 Quartararo's general exasperation with the M1's characteristics is nothing new at all - but there was an extra stimulus this weekend to gauge the mood of his comments, to look for any signs of having one foot out the door.
The Frenchman isn't going anywhere for 2024, but will already have a decent idea of how he plans to play his 'free agency' in 2025, and while two podiums in 13 GP starts is better than one podium in 12 GP starts (the pre-India stat line), it is clearly not the level he wants to be at.
More relevant, though, was that the India weekend was the first that followed after Quartararo's first taste of the 2024 prototype Yamaha engine in the Misano test - and the way he spoke about that suggested a Buddh International Circuit podium couldn't possibly do much to change Quartararo's current thinking.
At Misano, Quartararo was left distinctly unimpressed by the prototype. But team manager Massimo Meregalli, speaking seemingly without having heard Quartararo's comments, declared it as a positive outing.
It's the kind of thing that you would have expected to be hashed out between the two parties between Misano and Buddh, to present a more united front at the latter.
That didn't really happen.
"At the end of the Misano test we saw the comments from the team manager and myself that were black and white, they were totally different.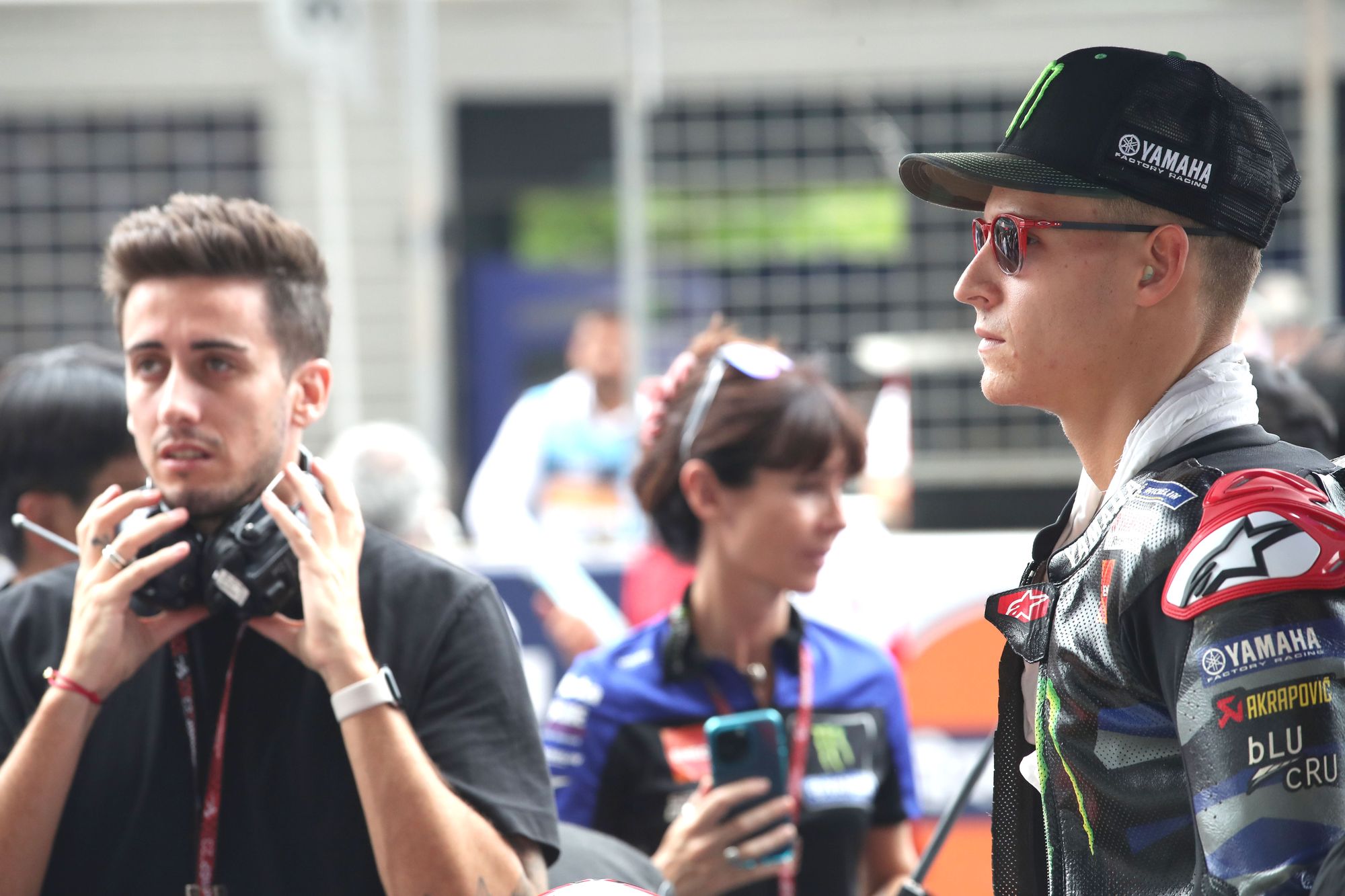 "I can say clearly that it was a disappointment, not up to the level I expected. We haven't made a step forward, at all. if the team manager says it's better, maybe you have to listen to him.
"One says white, the other says black. In the end, I think comments from the rider are a bit more important.
"Of course, if we aren't aligned, 2024 will be the same or this year are worse."
"There is no different point of view, it's just a matter of communication," stressed Meregalli when asked about this by MotoGP.com later in the weekend.
Meregalli emphasised that what he said was said with the knowledge that two more engine specs were coming - one in the post-season Valencia test, and one for Malaysia in the pre-season.
"This has been our mistake, because we didn't inform him [Quartararo] about the expectation. What basically we gained from the test is what we expected.
"The engine was quite a new engine, with a different character, and basically I was satisfied because we didn't have any little issue, and we confirmed what the expectations were.
"For sure he had different expectations but also because of our, let's say, lack of communication."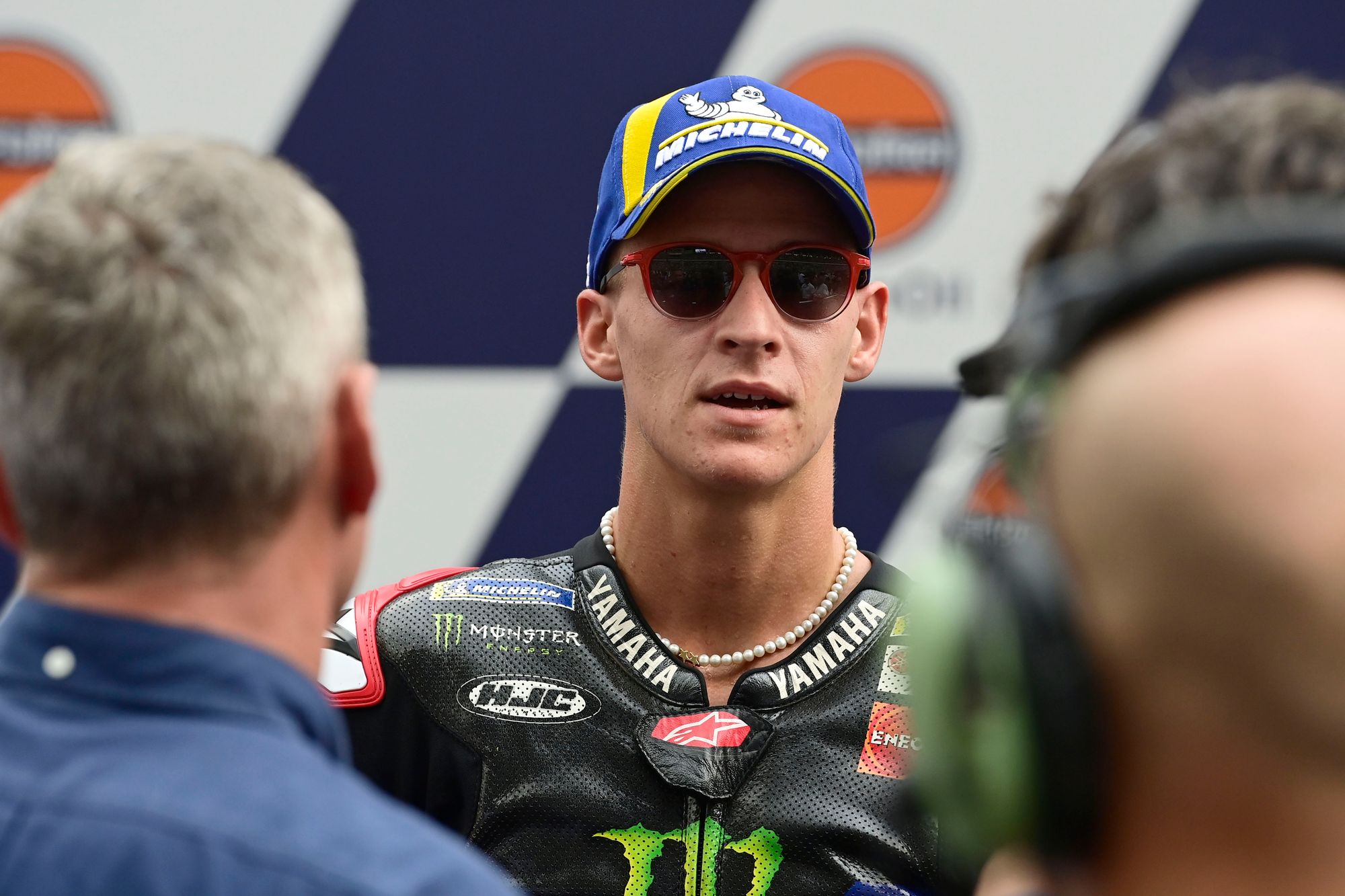 But it's not the specific miscommunication in this case that should worry Yamaha, but the fact an apparent disconnect seems to exist between it and Quartararo - to the point where Quartararo clearly does not have full confidence in its pivotal 2024 engine plans.
An Indian GP podium does nothing to fix that. It can only change when a faster prototype with the number 20 heads out of the Valencia pitlane two days after the season has concluded.