With the MotoGP paddock making its first-ever trip to the Buddh International Circuit for the inaugural Indian Grand Prix, it means we went into the weekend not quite knowing what to expect - and while we might have had a few major surprises, it's also true to say that, as always, the cream of the grid soon rose to the top.
That in part presented itself as the same old characters featuring at the sharp end, culminating in a Marco Bezzecchi victory that breathed fresh life into his title hopes. But, with talent and skill more important than data and experience at the Indian circuit, it also gave some of the grid's superstars a chance to overcome their mediocre machinery this season and remind us just how good they are.
That in turn means that there might be a few surprises in this week's rankings, both with guys who haven't been at the sharp end in a long time featuring highly as well as some established performers a little lower than they normally are, in some cases even after decent weekend performances - but that's all part of the fun of our post-race rider ratings.
Scoring the grid in order based on their performances not just in the main event but also Saturday's sprint race, it's obviously all subjective - but comes not just from their final race result but takes into account things like the machinery they're on and the pre-race expectations.
1 Marco Bezzecchi
Started: 1st Sprint: 5th Race: 1st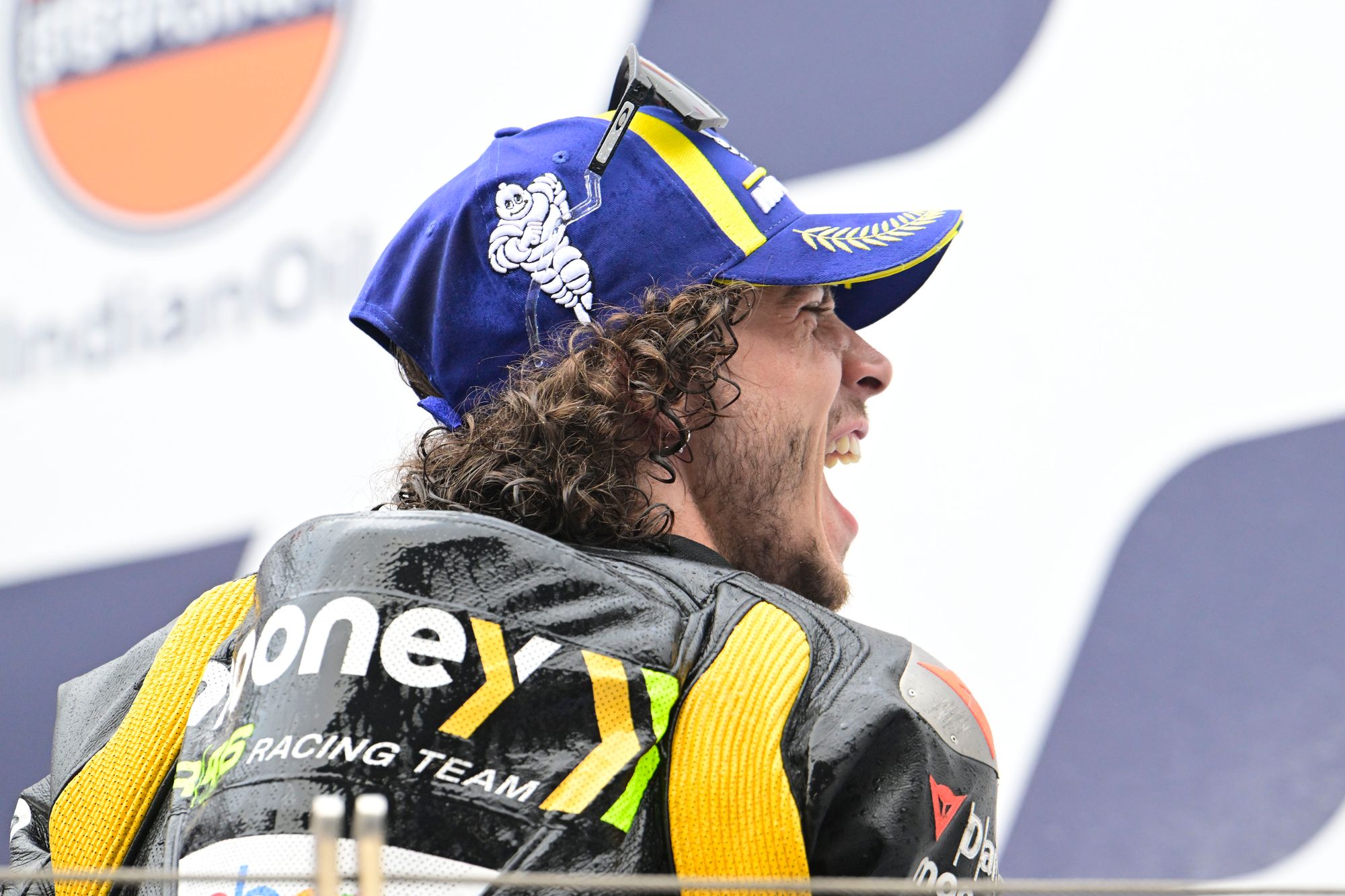 What was one victory and a fifth place really, really should have been a clean sweep of pole position and two wins for Marco Bezzecchi, such was his next-level speed at the inaugural Indian Grand Prix.
Only being tagged hard by team-mate Luca Marini on the opening lap of the sprint could slow him down.
Should this form continue for him, this could be a weekend he looks back upon as the whole linchpin of a late title charge against Pecco Bagnaia and Jorge Martin.
2 Joan Mir
Started: 5th Sprint: DNF Race: 5th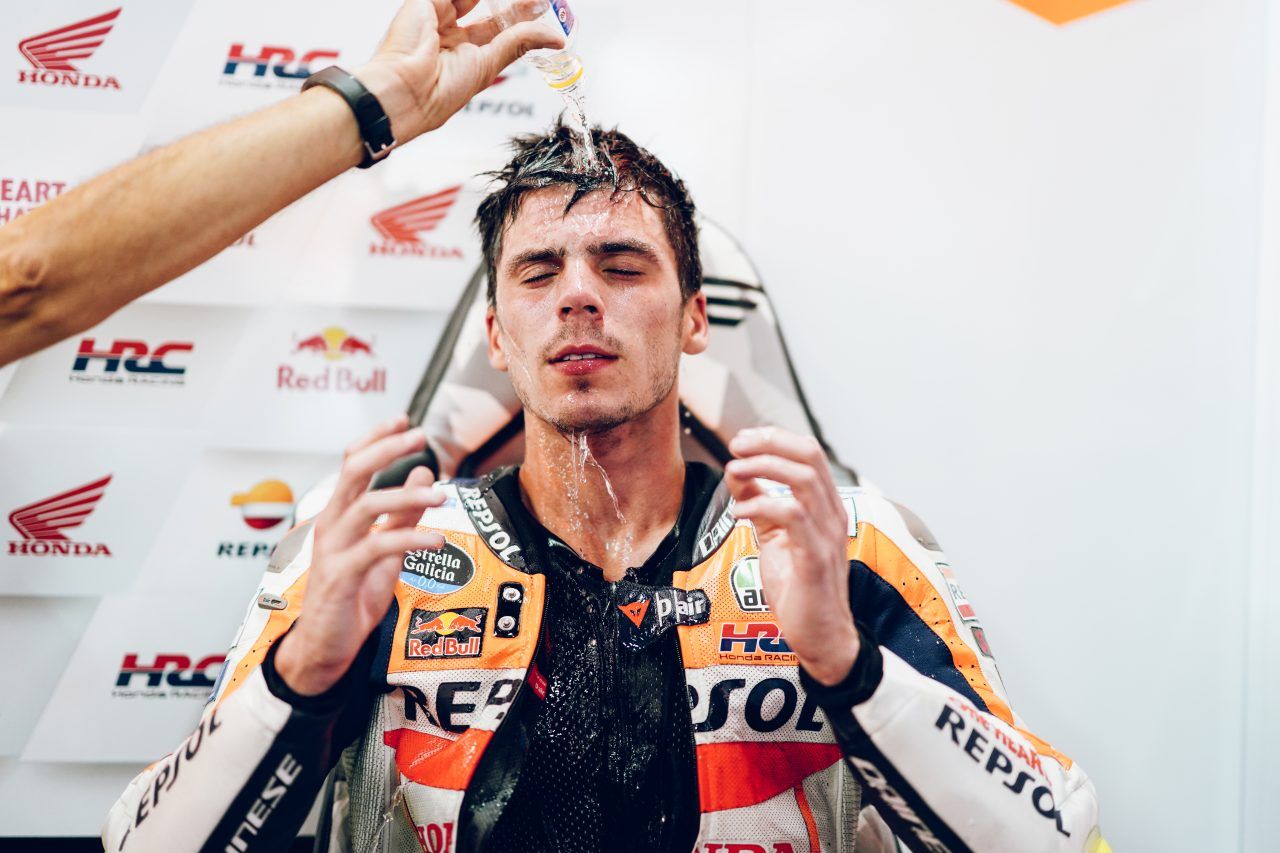 If there is anyone on the MotoGP grid who desperately needed a strong result, it is struggling Repsol Honda rider and 2020 champion Joan Mir - and he looked like a new man after somehow wrestling the RC213V to a top-five finish.
However, it's testament to his hunger that he was disappointed rather than delighted after the race, with a rear chatter issue appearing that he believes robbed him of a potential podium.
Nonetheless, it's an important reminder of the 2020 title winner's actual talent rather than what the Honda normally lets him display, and it's going to be fascinating next weekend to see if he's really been able to turn a page.
3 Fabio Quartararo
Started: 8th Sprint: 6th Race: 3rd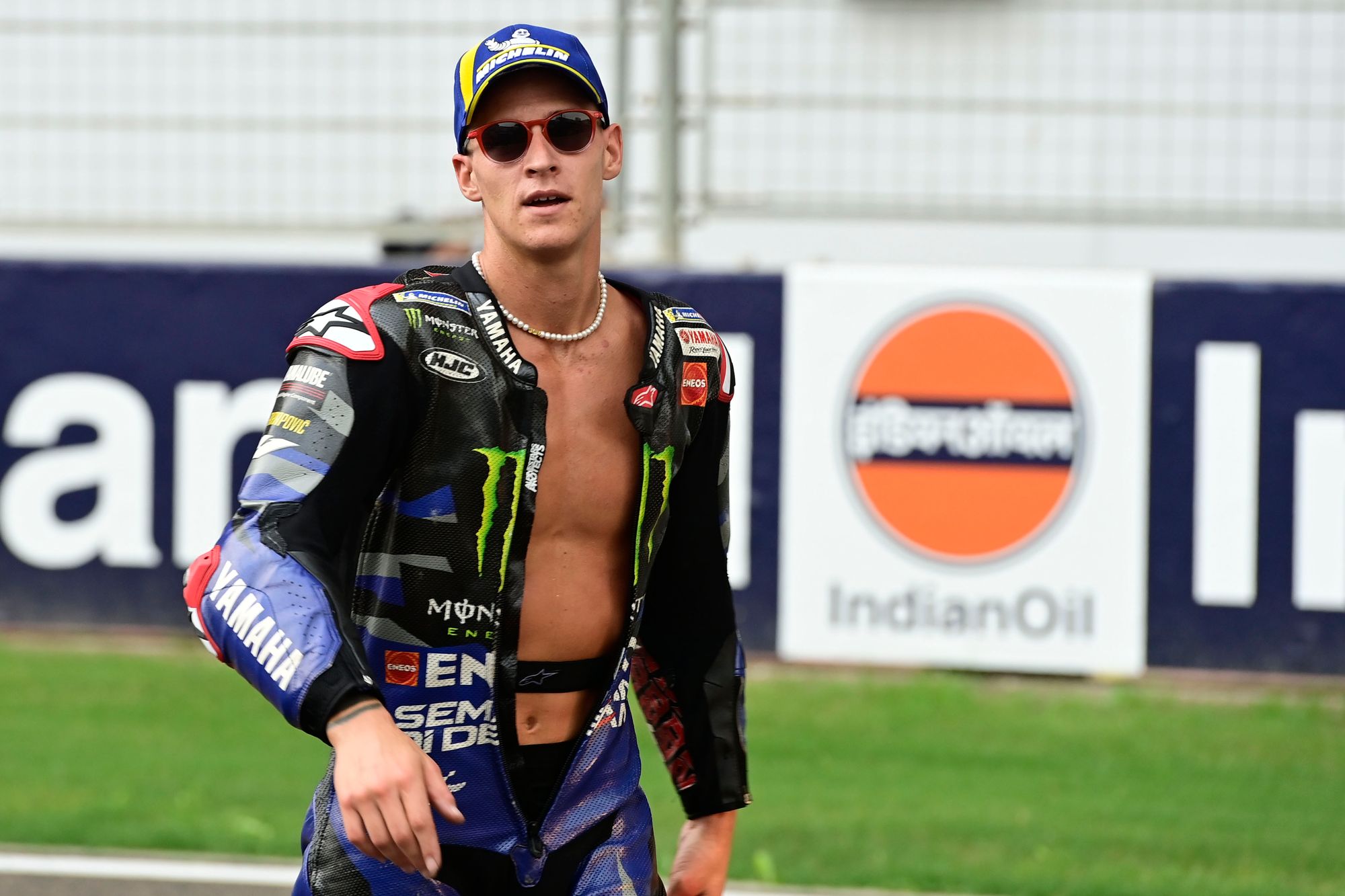 Given the track layout and it's long straights in particular, Fabio Quartararo had no business at all sticking a Yamaha on the podium at Buddh. Yet, that's exactly how he capped off his best weekend of the year, not just by matching his best result of the year but by actually doing some overtaking to make it happen, too.
It might not be a sign that everything's suddenly rosy at the Iwata factory, but it's got to at least give him some reassurances of the direction in which it's moving - or, at least, it will if they can back it up again in coming race weekends.
4 Jorge Martin
Started: 2nd Sprint: 1st Race: 2nd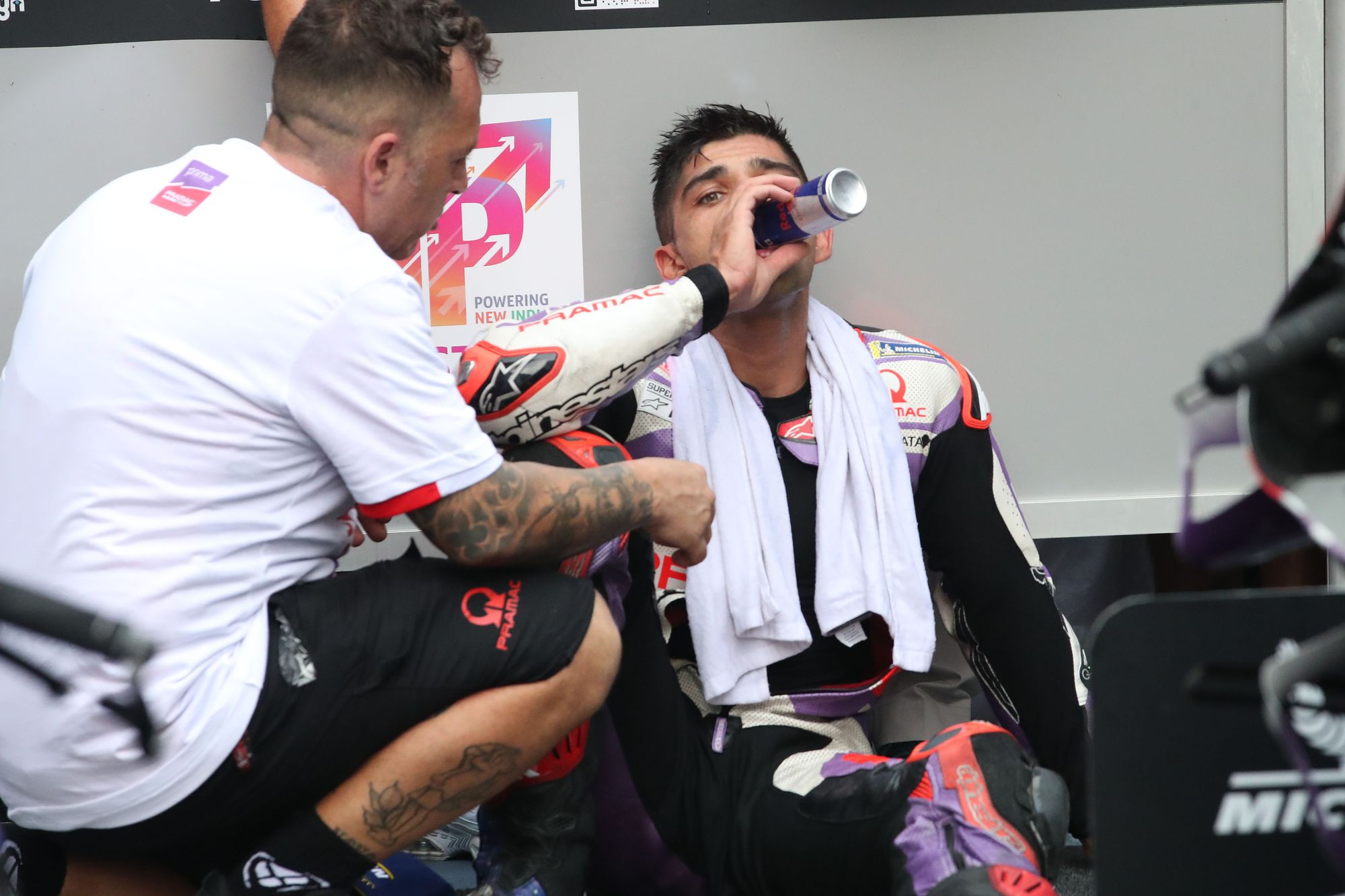 What other adjective can you use to describe Martin's successful weekend other than 'lucky', given everything that happened to him?
Able to romp to a sprint race victory on Saturday when Bezzecchi was essentially taken out of the fight, handed a huge championship boost on Sunday when Bagnaia made a stupid error, and then finally lucky to see the chequered flag as he battled both unzipping leathers and heatstroke, the odds definitely fell in his favour at Buddh.
That's taking nothing away from his speed, of course, but it could so easily have gone the other way, and to come out of it all smiling is a fantastic break for the Pramac Ducati racer.
5 Brad Binder
Started: 14th Sprint: 4th Race: 4th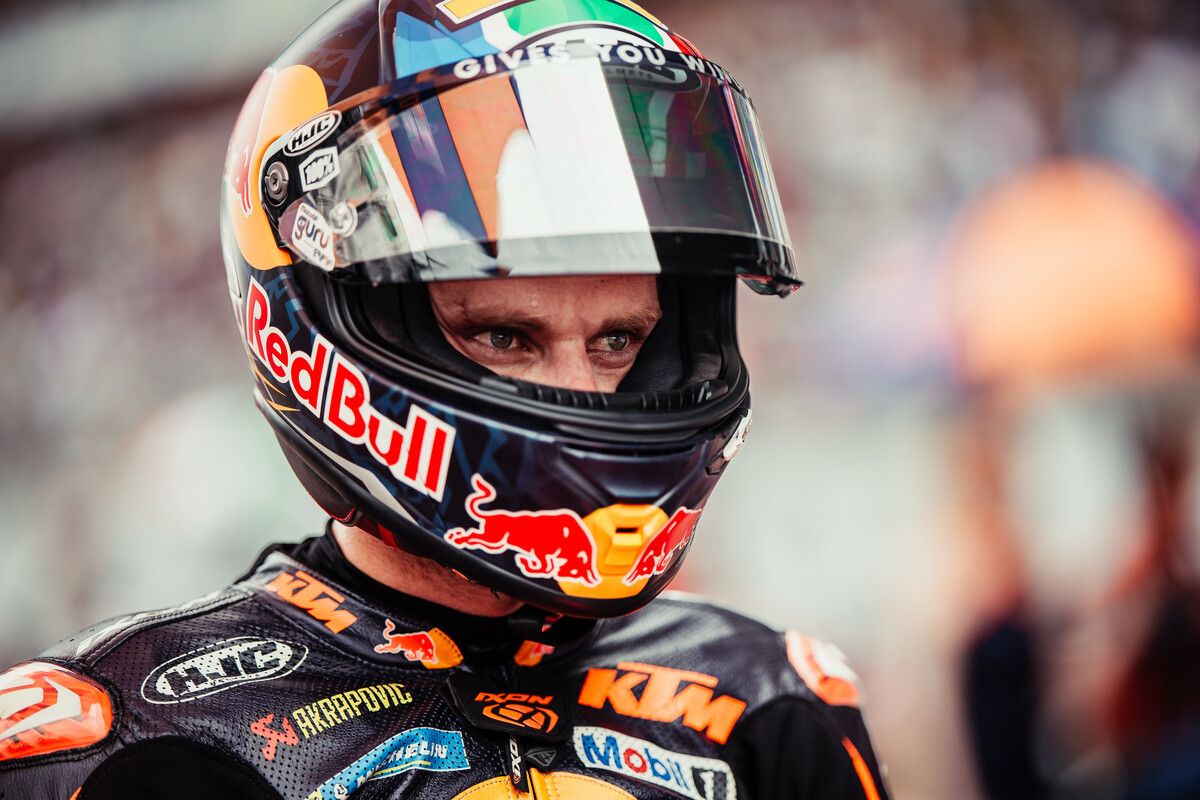 It's hard to criticise Brad Binder for a weekend where he finished fourth in both races, but it does feel a little bit like something more was left behind by the South African. Leaving himself with way too much work to do thanks to a poor qualifying, it meant that the podium was just out of his grasp both times.
Coming as championship rostrum rival Bezzecchi had an excellent Sunday, it means that Binder both conceded valuable points and showed the importance of Saturday mornings to modern MotoGP.
6 Marc Marquez
Started: 6th Sprint: 3rd Race: 9th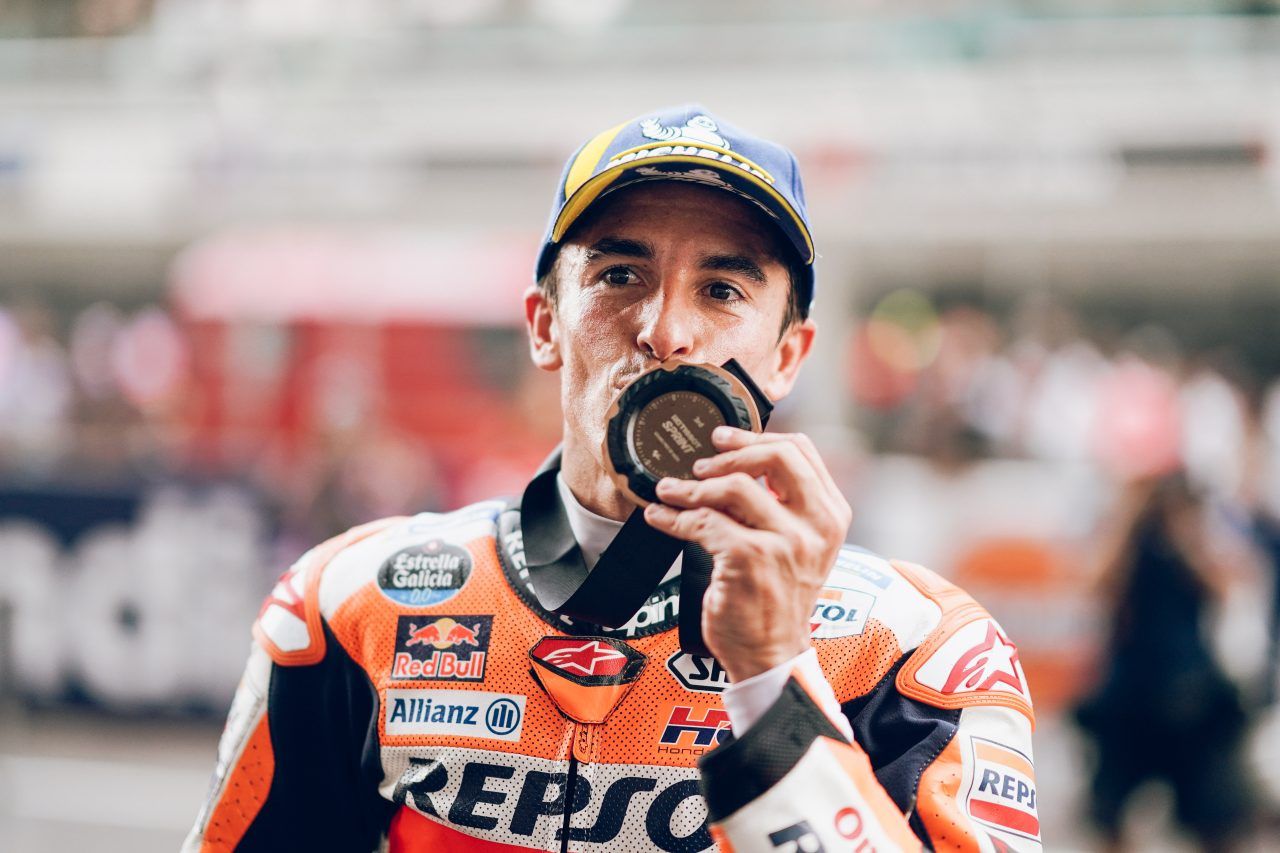 Of all the riders who needed a reset at a new circuit, Marc Marquez certainly was one - and to be very fair to him, when the opportunity was presented to him, he grabbed it with both hands (maybe even a little too hard).
Finally back on the podium in the sprint, he was aiming for more of the same on Sunday until he overcooked it a bit too much and crashed out. A recovery to ninth was impressive, but the overall message was more important than the result - Marc Marquez is still a super-talent.
7 Raul Fernandez
Started: 11th Sprint: 9th Race: 10th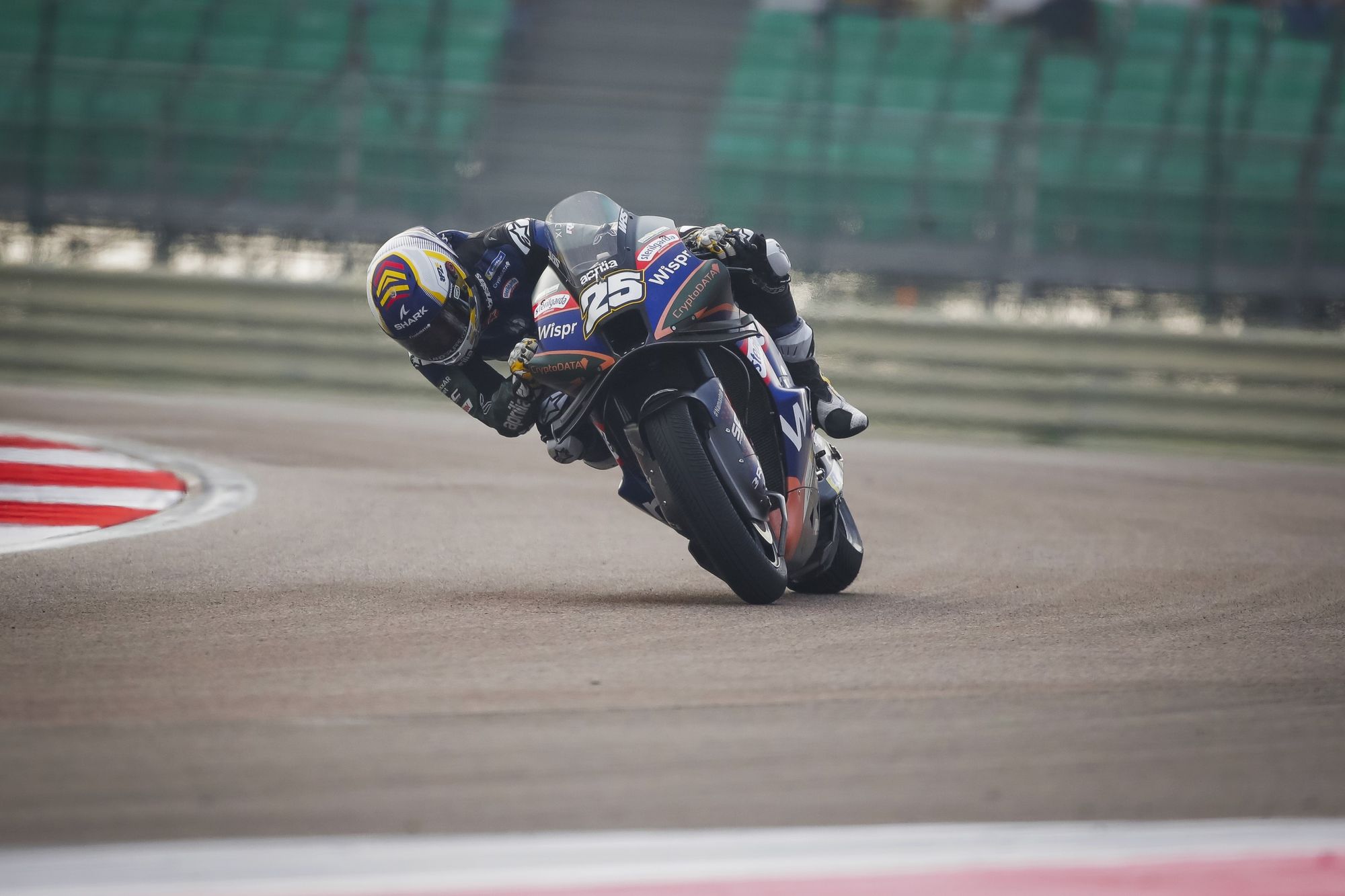 When Raul Fernandez kicked off the weekend by prophesying that he would be in occasional podium contention by the end of the season, it was met with more than a few sneers. Yet the reality is the Spaniard is building up his season very nicely indeed, and now looks faster than he ever has in his MotoGP career so far.
The potential we've always known he had is finally being explored, and despite a few hindrances not of his making in India, the speed is starting to shine. It'll be very interesting to watch him in the coming weeks.
8 Augusto Fernandez
Started: 18th Sprint: 11th Race: DNF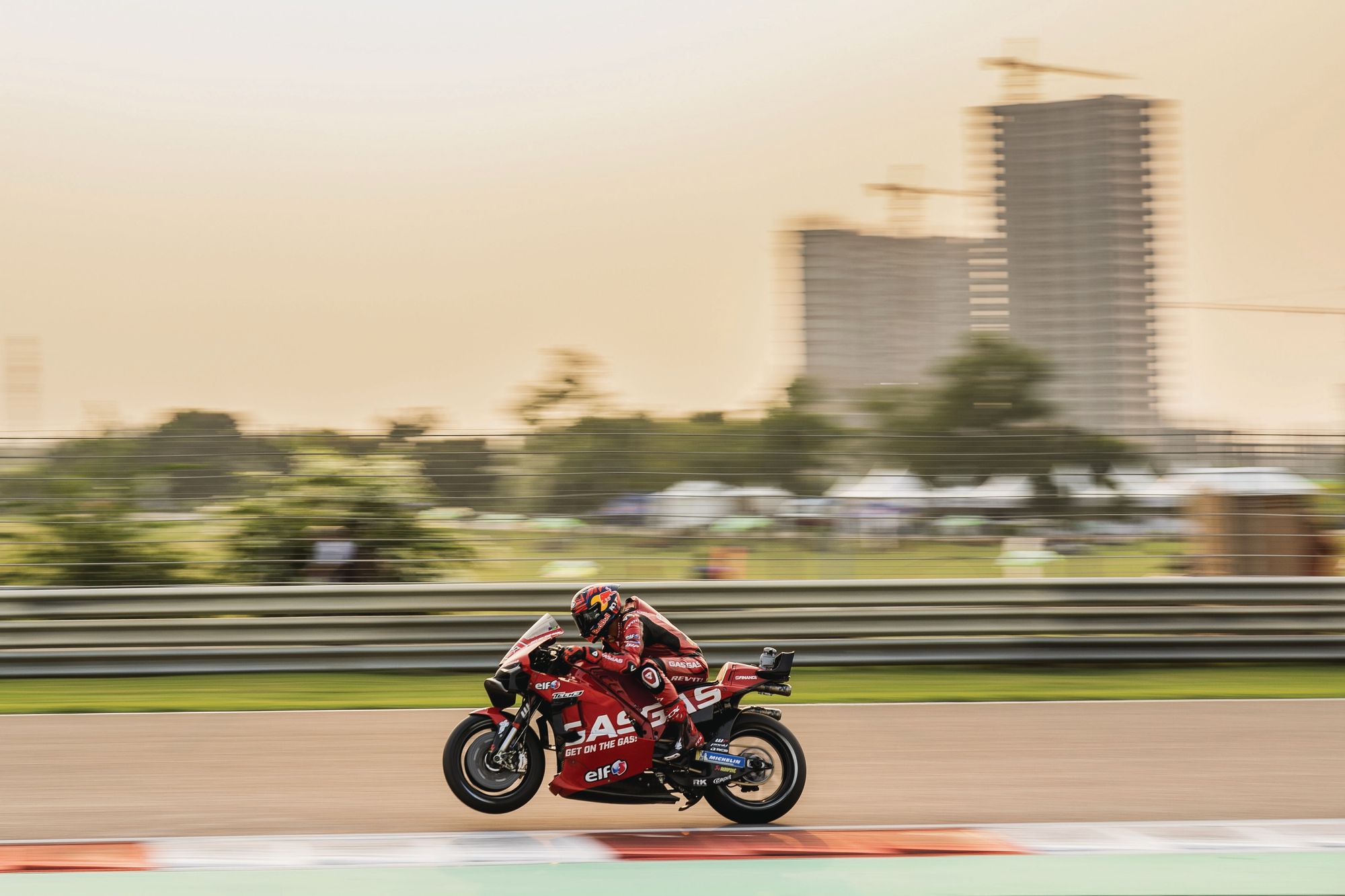 It's a shame that we got robbed of seeing where Tech3 Gas Gas rider Augusto Fernandez could have finished Sunday's race, but yet another ride height device failure (now the bane of the grid when it comes to technical problems) meant it was an early shower instead for the rookie.
But, starting on a more level playing field at a brand new circuit, he showed just how well he's adapting to the championship with strong times even if he's lacking actual results.
9 Franco Morbidelli
Started: 17th Sprint: 15th Race: 7th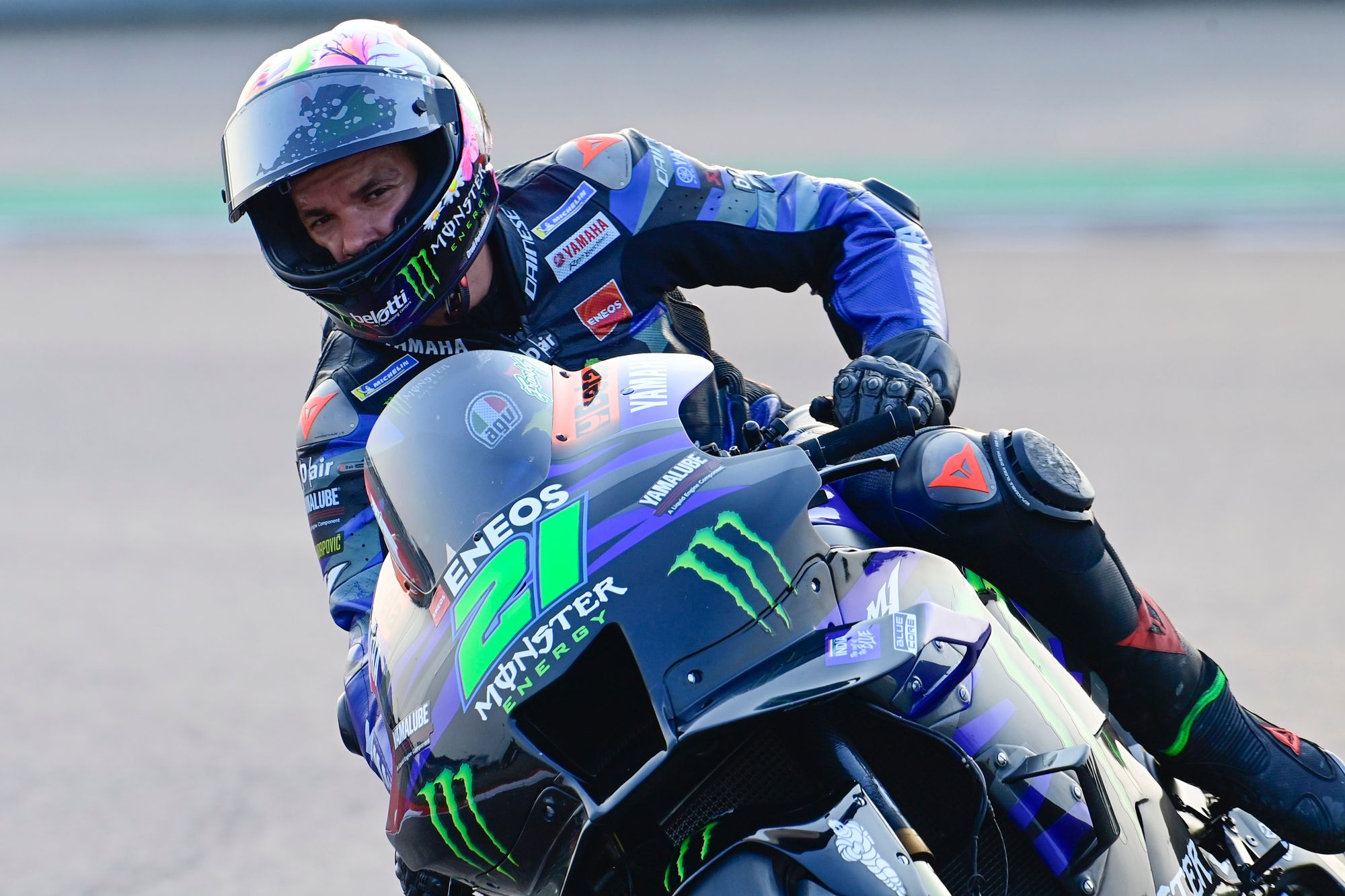 Really, the only thing that counts against Franco Morbidelli's story this weekend is the fact that his team-mate Quartararo was on the podium - because that aside it was one of the best Sundays of 2023 for the Italian.
Unable to show his pace on Saturday thanks to early chaos knocking him back, his ability to cut through the field and to make up 10 places in the main race is something that bodes well for Yamaha's future ambitions to turn around the M1, even if Morbidelli won't be on one next season.
10 Maverick Viñales
Started: 9th Sprint: 8th Race: 8th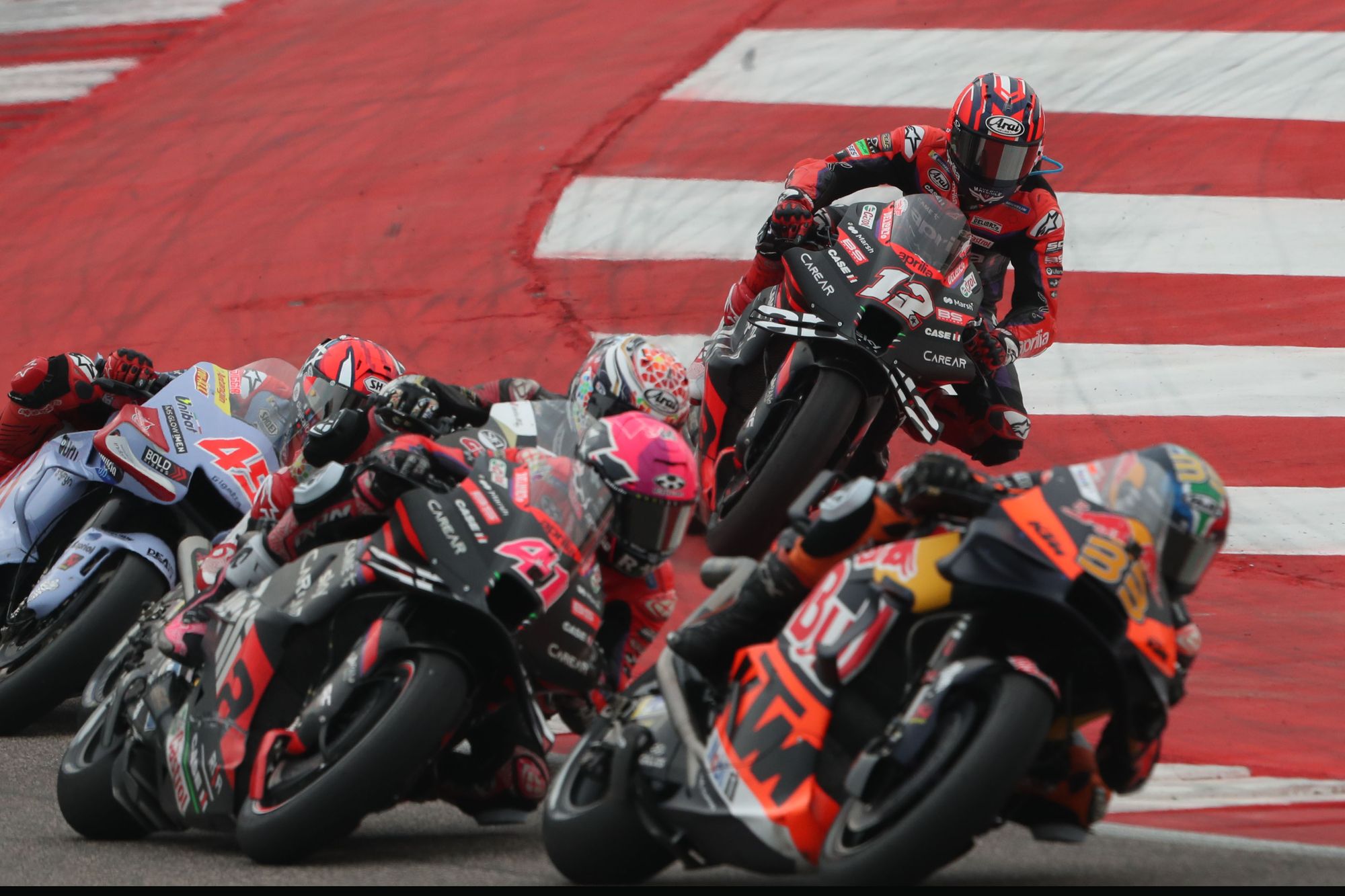 A rather lacklustre weekend for Maverick Vinales despite what seemed at times to be good pace, he is very much going to be hoping that it's not another case of the Aprilia flyaway curse coming back to bite it.
More was on offer in Sunday's race and he didn't deliver through no fault of his own after getting pushed wide at Turn 1 - but the real takeaway of the weekend for him will be seeing how the step he believes he made carries forward to Motegi.
11 Johann Zarco
Started: 7th Sprint: DNF Race: 6th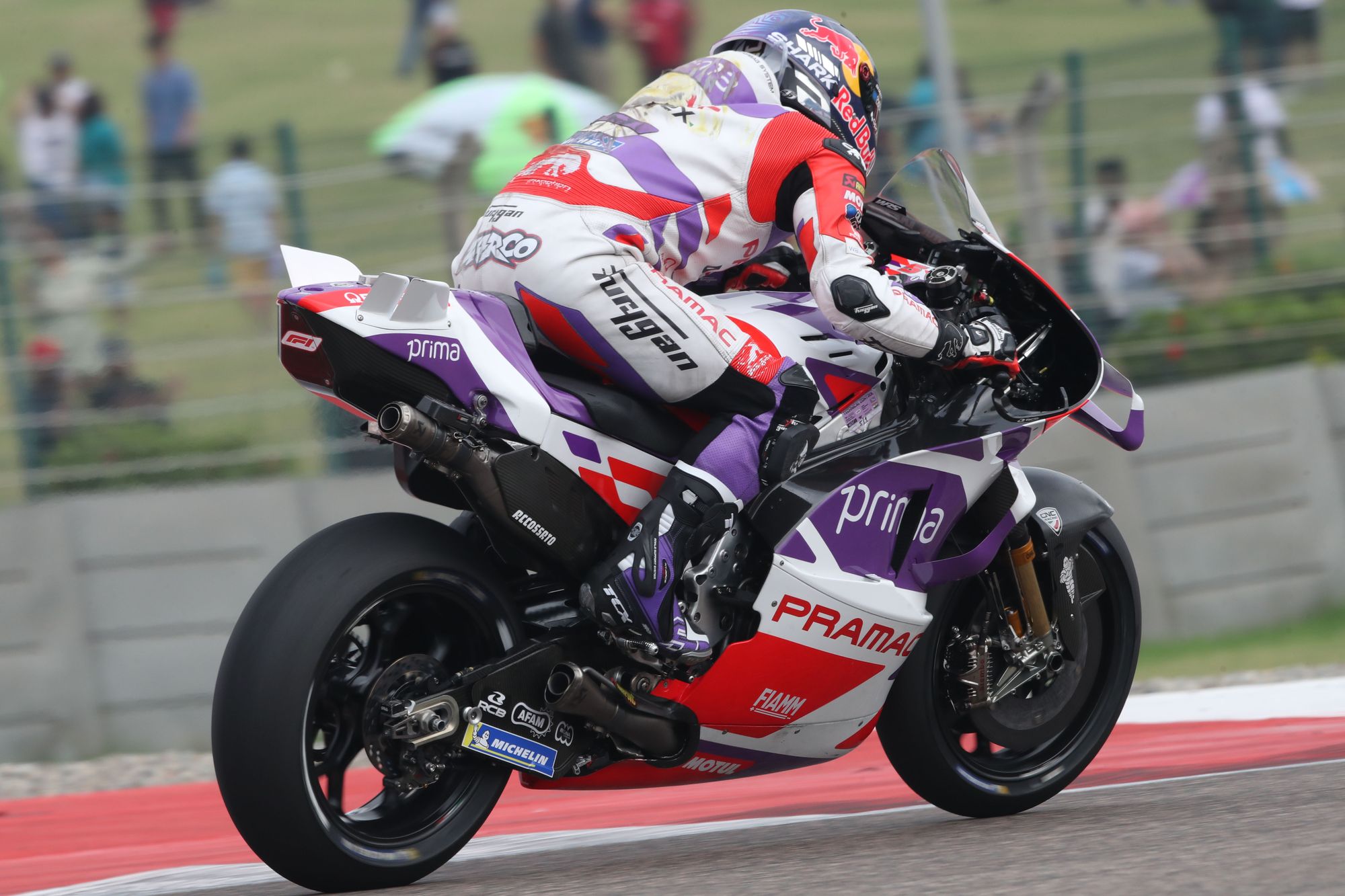 A typical Johann Zarco weekend as the Frenchman seemed to be suffering a little more than his fellow Ducati riders with the heat - but still managed to pull out a strong result.
The strategy of pulling in after his sprint crash to preserve some energy for Sunday seems to have paid off, even if he wasn't quite quick enough to be at the very front of the race.
12 Miguel Oliveira
Started: 19th Sprint: 12th Race: 12th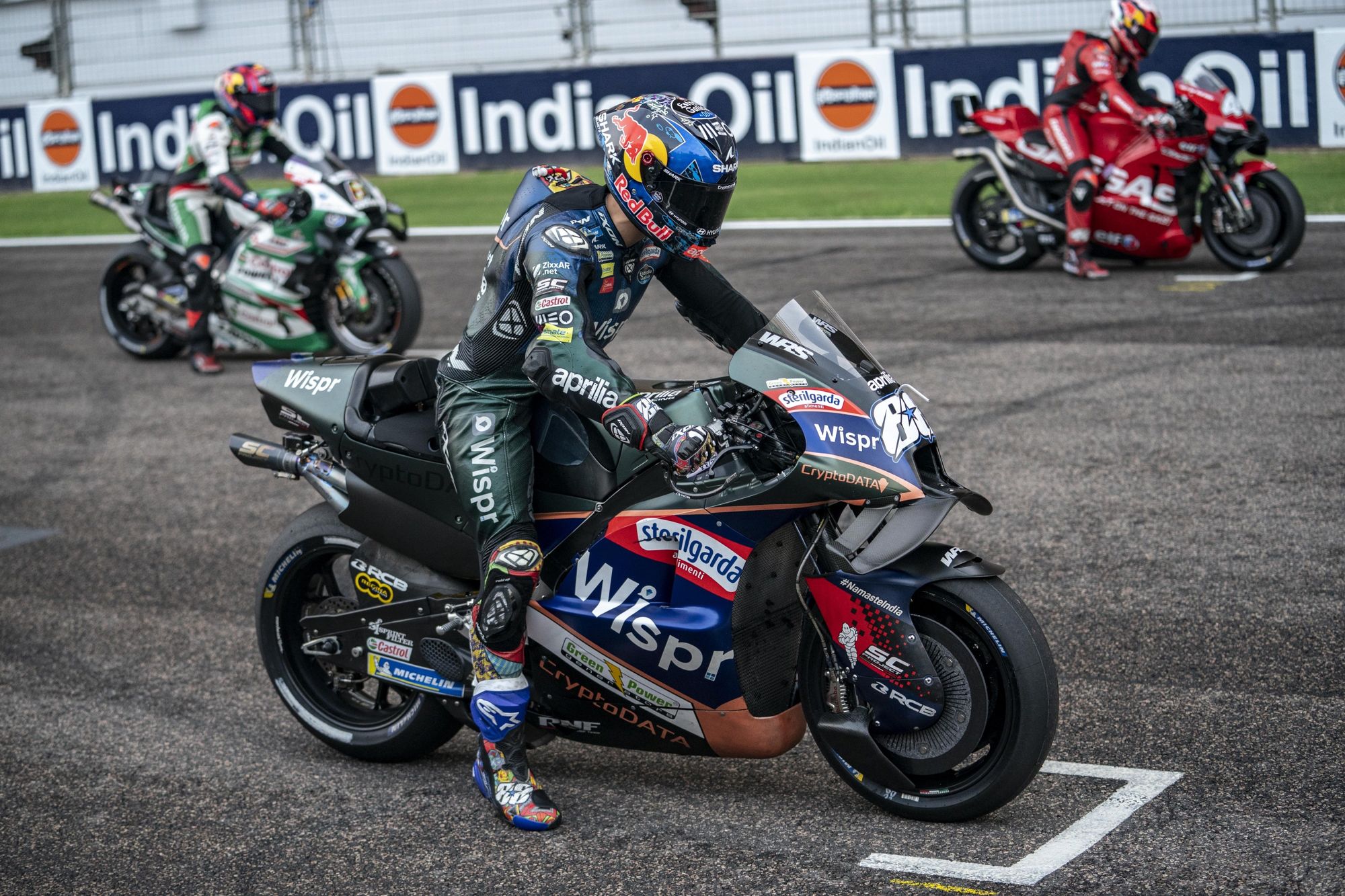 There's nothing really to be too excited about from Miguel Oliveira's weekend, even if it's hard to pinpoint exactly why it was quite difficult for the Portuguese racer.
Rather conclusively beaten, for the first time really, by team-mate Raul Fernandez, Oliveira himself couldn't quite put his finger on what went wrong in the high heat conditions. It's not the first time we've seen an Aprilia struggle with something similar, though, even if it's a new experience for him - but with the shape of the upcoming calendar, it's something he's going to have to work hard on.
13 Fabio Di Giannantonio
Started: 13th Sprint: 10th Race: DNF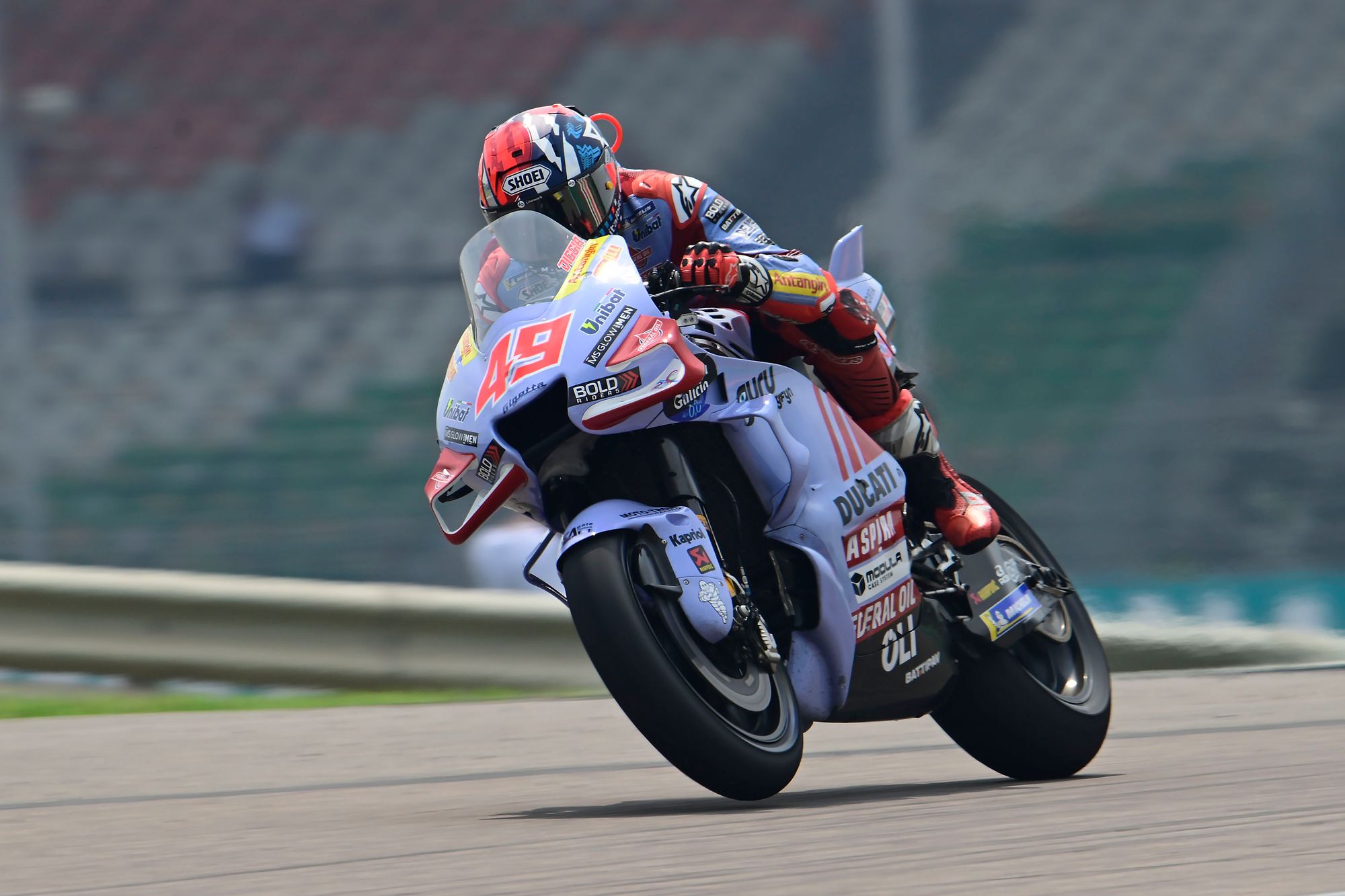 It's went somewhat under the radar just how tough a weekend Gresini Ducati racer Fabio Di Giannantonio had in India, but, still very much carrying the shoulder injury he picked up at Misano, the fact that he pulled in and gave up a top-10 finish with only two laps to go says a lot about how much pain he was in.
It's a shame, because the end result is yet another weekend where he had speed but little to show for it.
14 Taka Nakagami
Started: 15th Sprint: 13th Race: 11th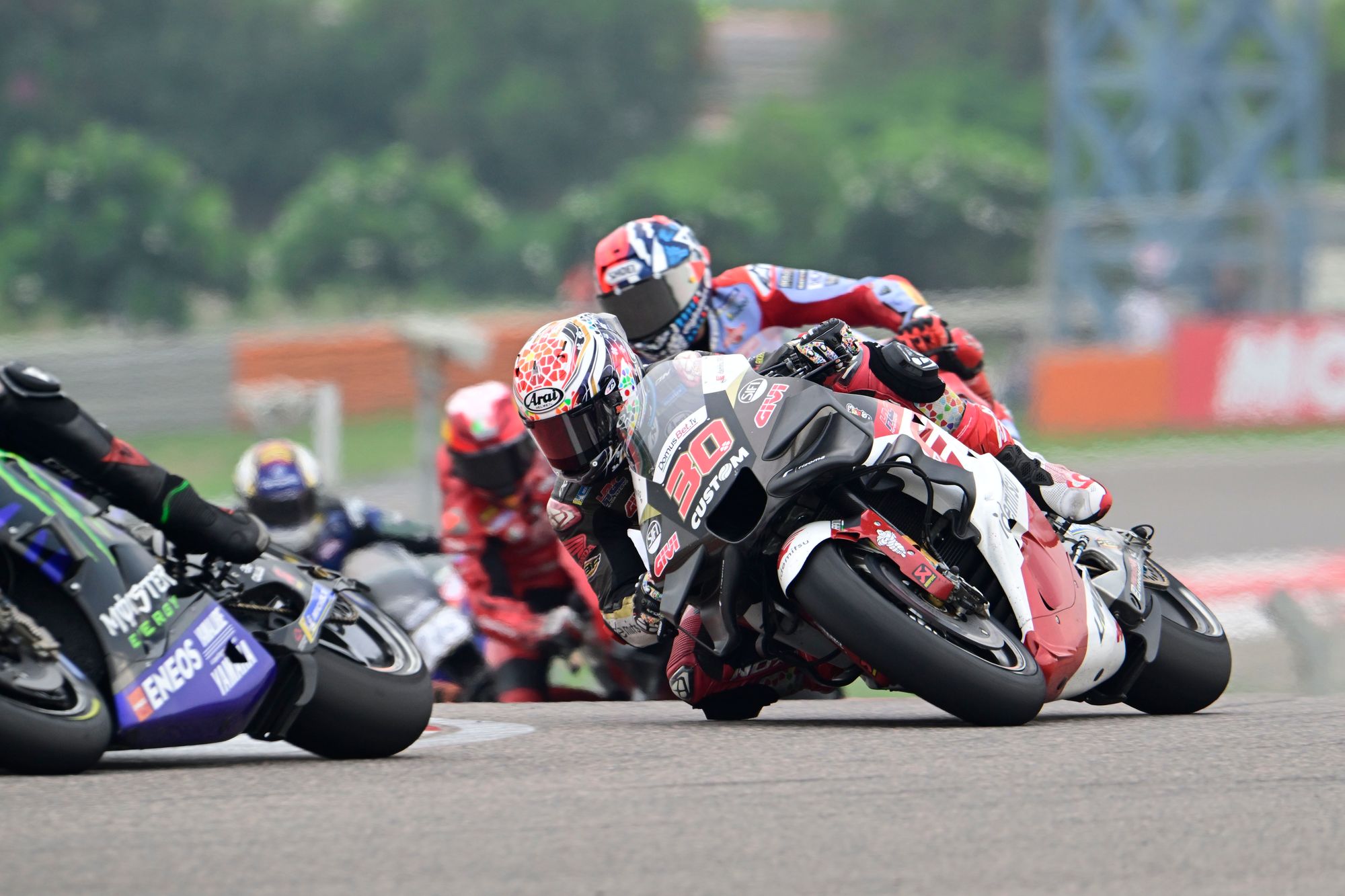 Given the state at which he turned up to his home race 12 months ago, it's not much of a surprise that Taka Nakagami suggested that he was taking it a little easy at Buddh a week before Motegi.
But, with his fellow Honda riders exhibiting excellent pace, that was perhaps not the right strategy - and it's now time for him to seriously crunch some numbers from his stablemates' data to try and figure out how he can use their speed himself in Japan.
15 Pol Espargaro
Started: 20th Sprint: DNF Race: 13th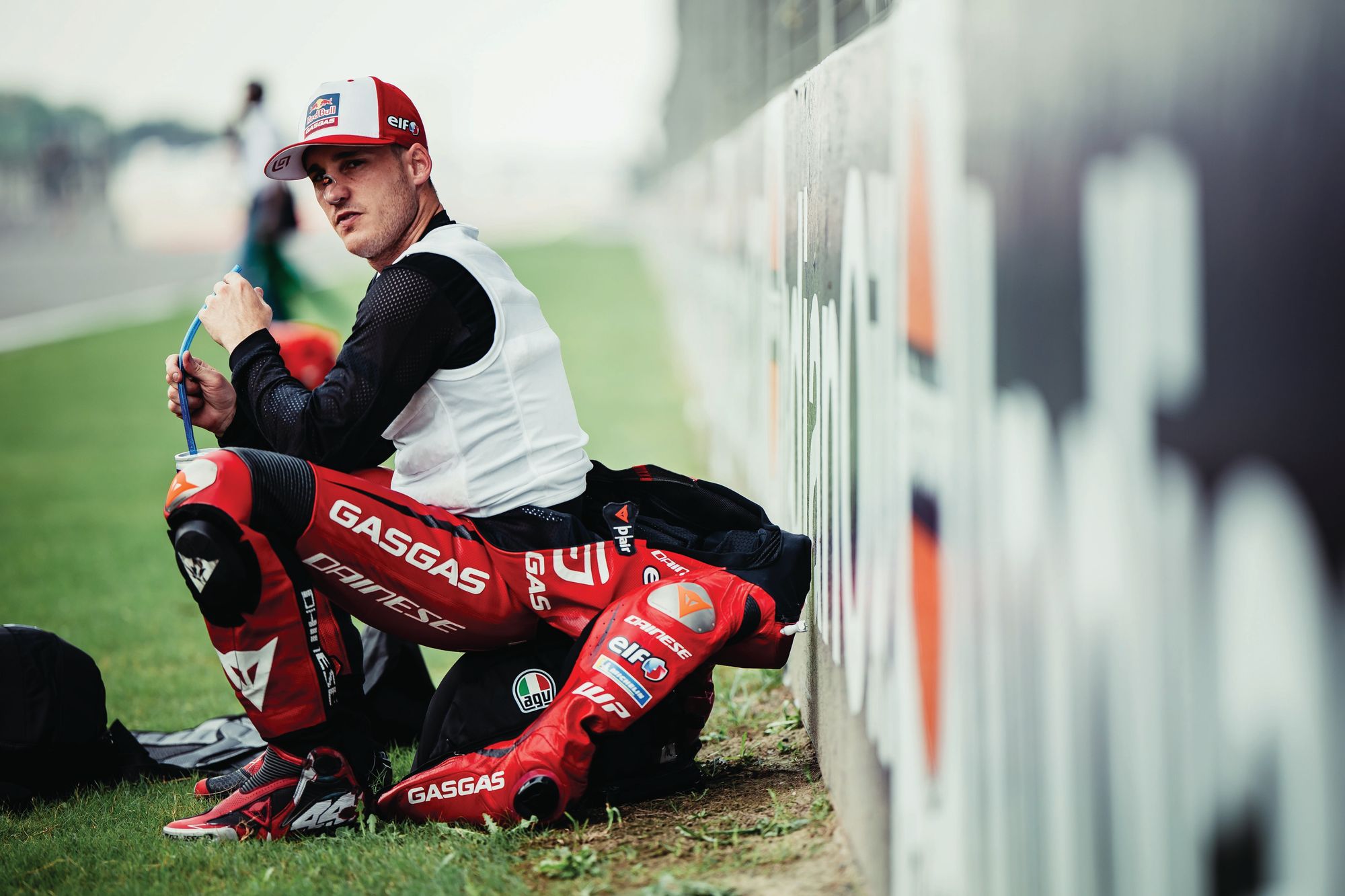 No one expected this weekend's race to be the almost unbelievable physical challenge it turned into, meaning that in turn Pol Espargaro perhaps didn't see the toughest challenge since his Portimao accident coming.
Still not back to full fitness some six months later, he paid the price for that in Sunday's race - after not getting the chance to on Saturday thanks to yet another wild opening corner that saw Stefan Bradl pinball into him after contact with Espargaro's team-mate Augusto Fernandez into him.
16 Aleix Espargaro
Started: 10th Sprint: DNF Race: DNF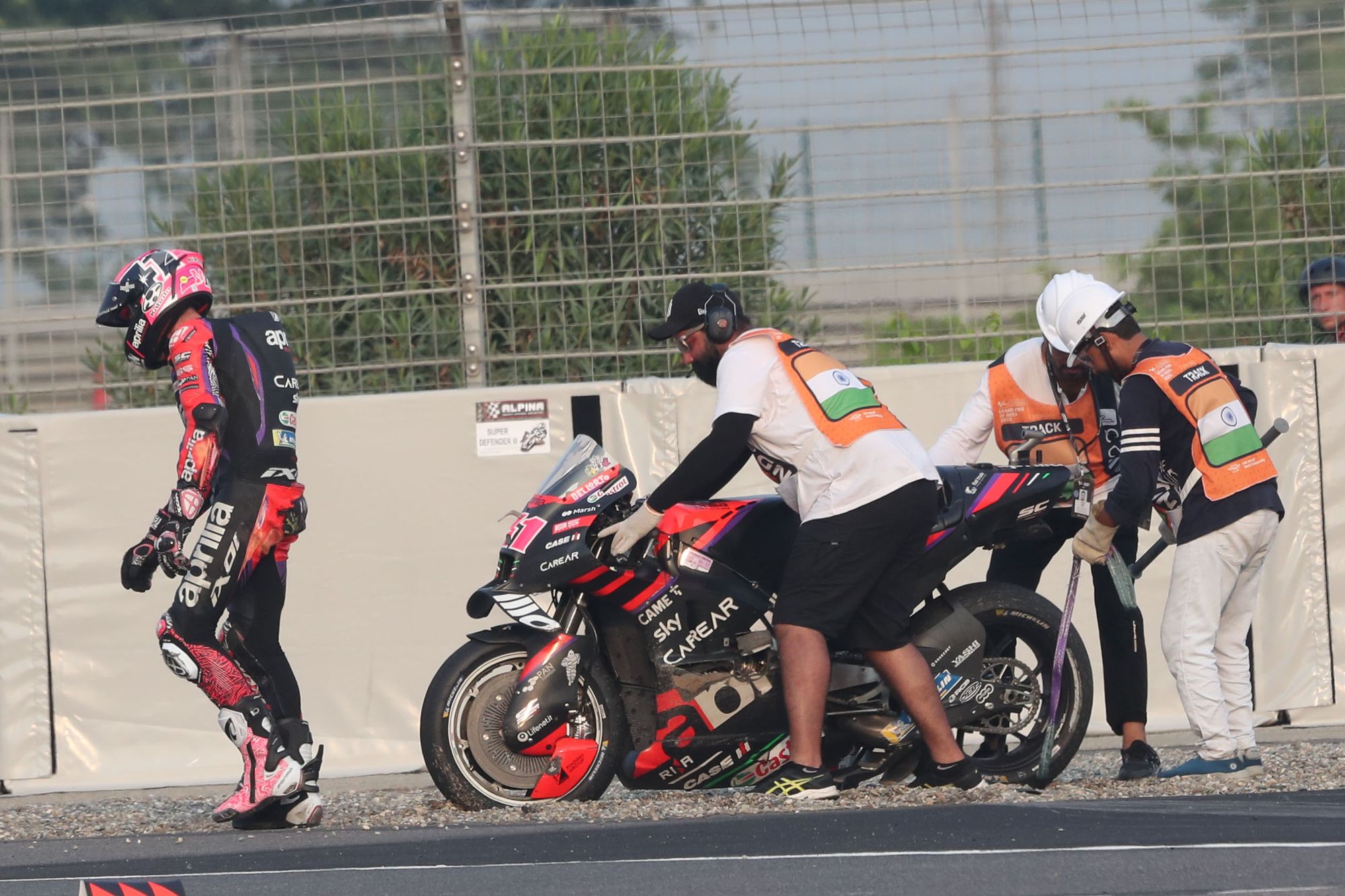 Name a more iconic duo than Aleix Espargaro and lacklustre flyaway performances.
It's almost becoming tradition now that the Spaniard (ironically probably the fittest racer on the grid) loses his form when the temperatures go up, and Buddh was the start of what he will be praying isn't another trend in 2023.
Not particularly fast all weekend, losing his cool at his team in qualifying after a timing error, crashing out of the sprint, and then to cap it all off breaking down in the main race, it's a weekend to forget for him.
17 Michele Pirro
Started: 22nd Sprint: 14th Race: 16th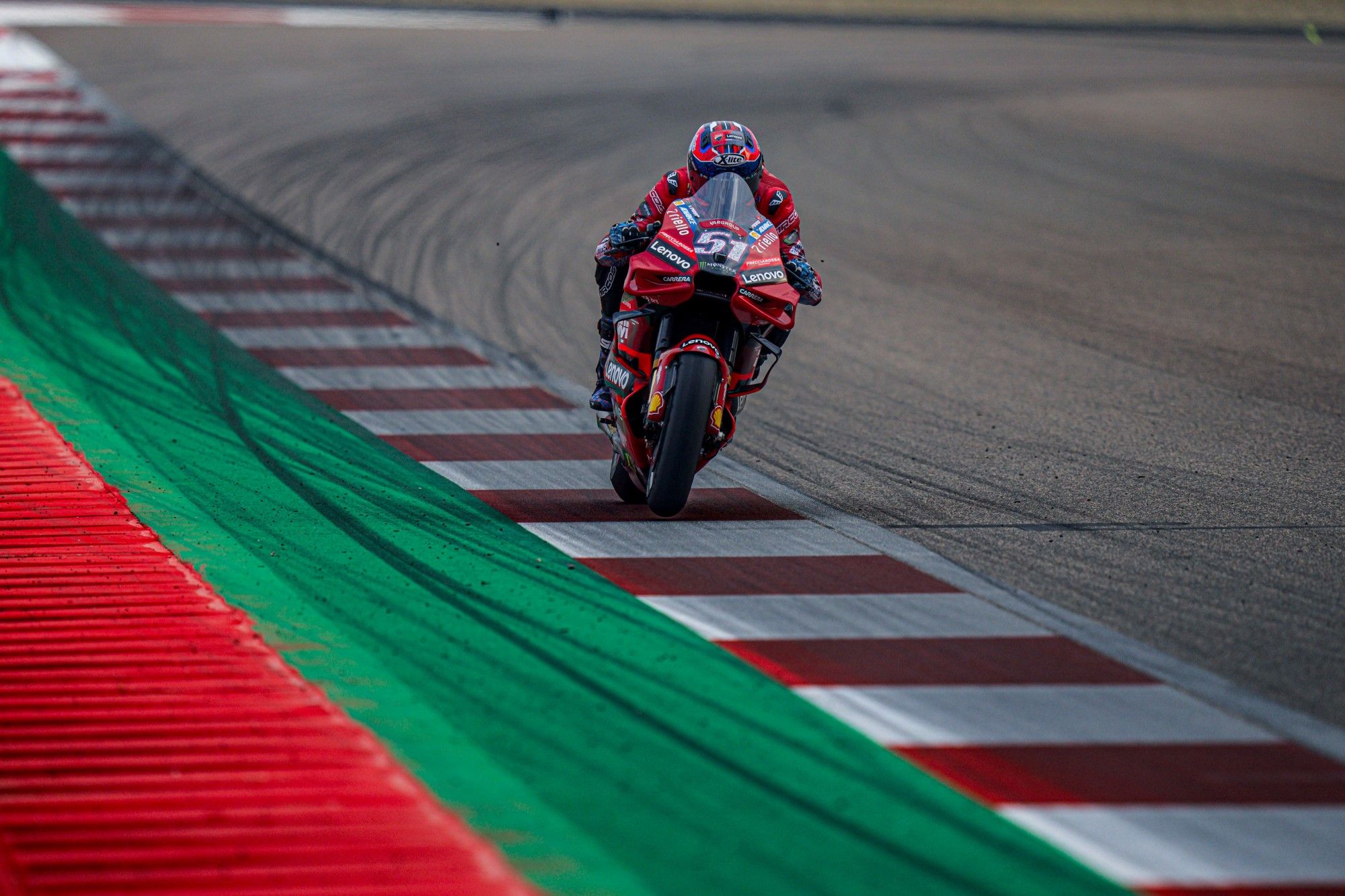 Not much to say about the Ducati test rider's Indian appearance, even if it was in a replacement role (for the injured Enea Bastianini) rather than as a wildcard.
He came, he rode, he gathered data, and he didn't set the world on fire, which is exactly what you expect of a steady set of hands like Pirro.
18 Luca Marini
Started: 4th Sprint: DNF Race: DNS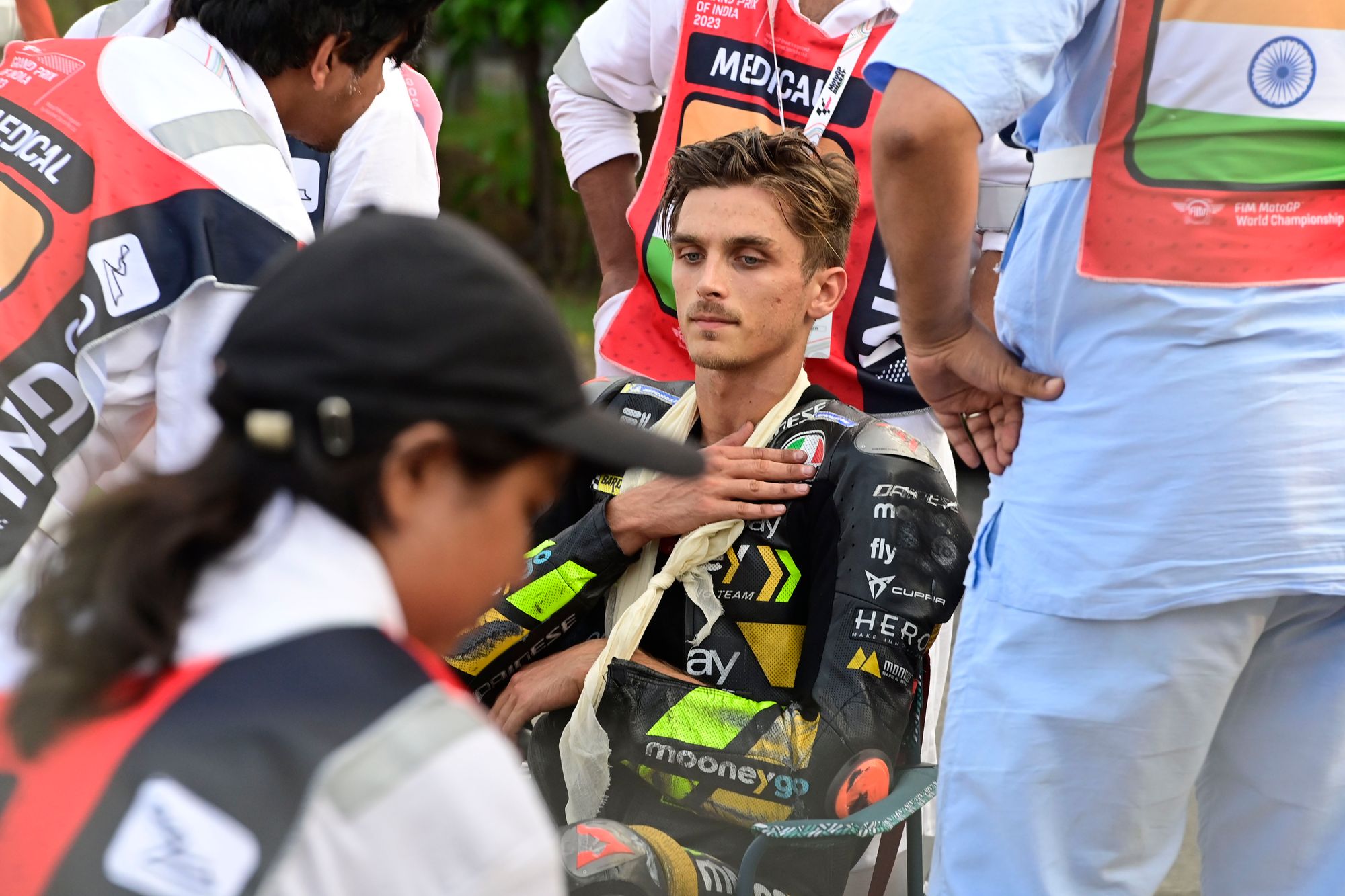 Had Luca Marini crashed out of Saturday's sprint race on the first lap alone, there's be nothing more than sympathy for the Italian as he faces surgery to insert a metal plate onto his broken left collarbone.
However, he wasn't alone, and seriously damaged team-mate Bezzecchi's race-winning ambitions in the process. Not at all what you expect of a normally-sensible rider like Marini, he's nonetheless paying a big price for his carelessness by sitting out next weekend's Japanese Grand Prix.
19 Stefan Bradl
Started: 21st Sprint: DNF Race: 15th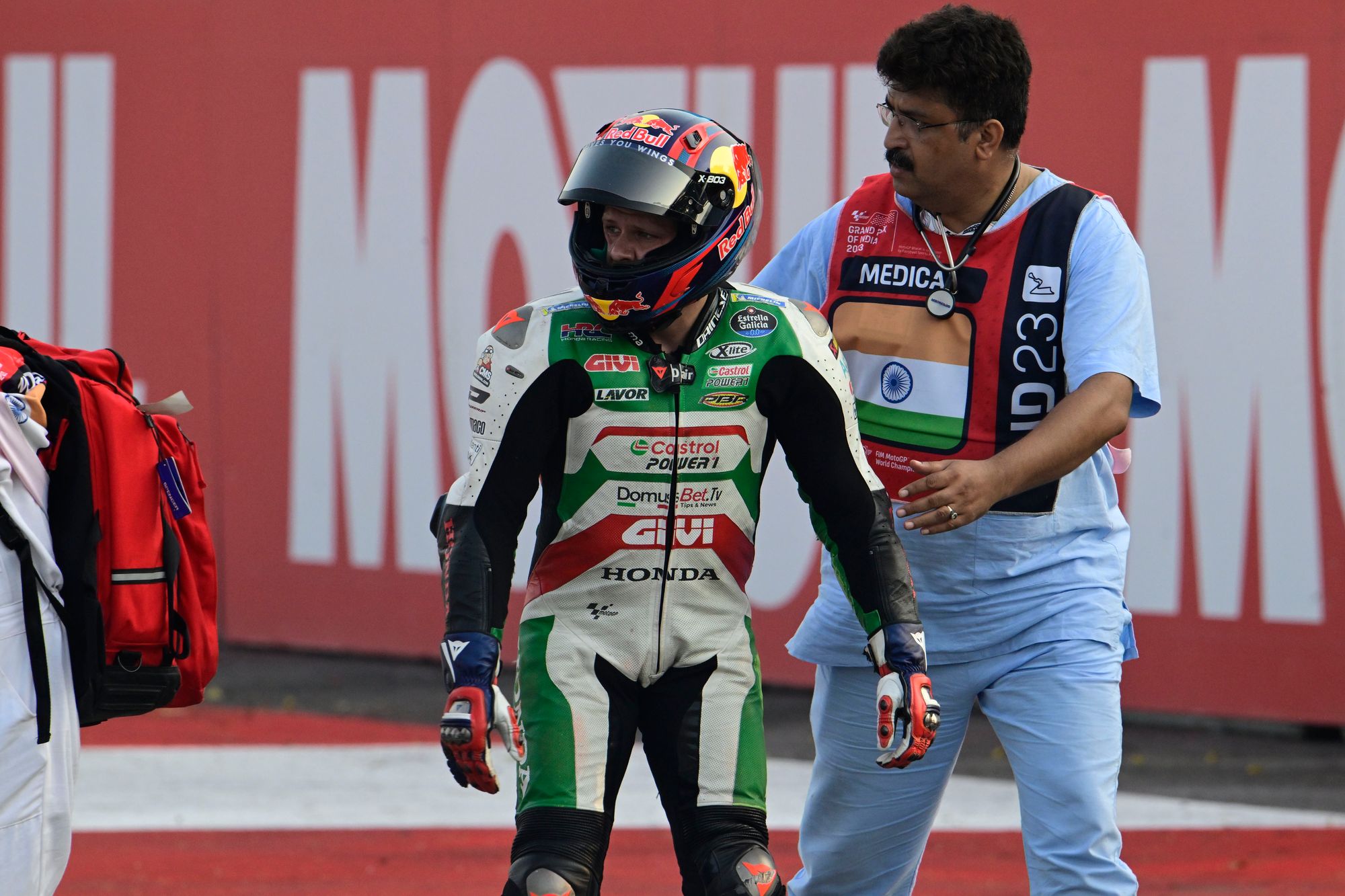 Test riders (even when they're in their secondary function of replacing injured racers) should be heard and not seen - but everyone definitely saw Bradl at the first corner of Saturday's sprint when he collided with Augusto Fernandez and then Pol Espargaro.
A rather silly mistake from the German, he was lucky to be able to make up for it on Sunday with a solidary point in the main race as full-timer Alex Rins remains sidelined.
20 Pecco Bagnaia
Started: 3rd Sprint: 2nd Race: DNF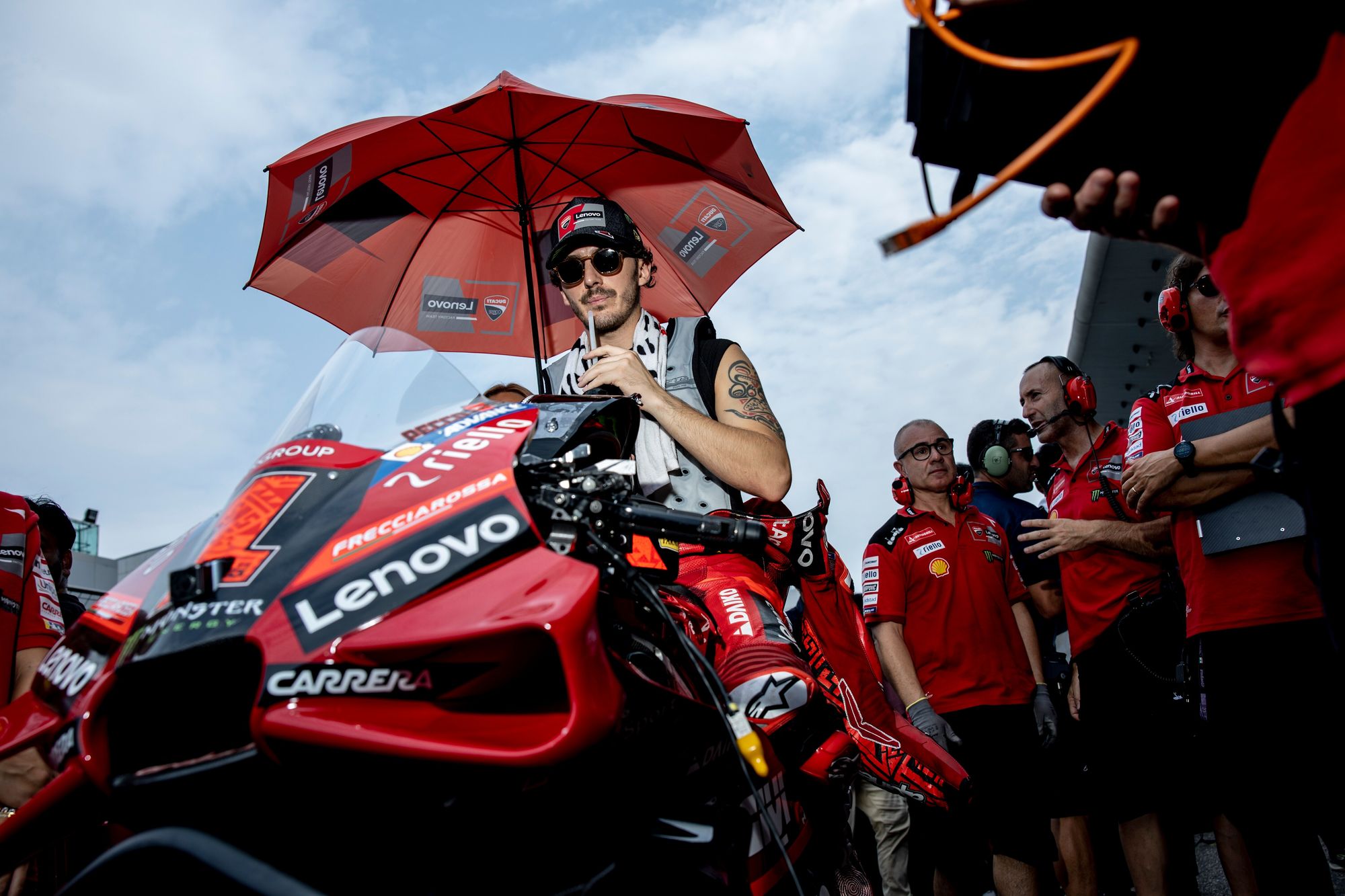 There's no two ways about it: defending world champion Bagnaia did something really stupid on Sunday.
Coming into the weekend, he was well-aware that the Misano braking problems they experienced hadn't been resolved, and despite an important result on Saturday, he simply asked too much of the bike on Sunday in an attempt to break away from Martin.
Aiming to extend his championship lead, instead he managed to dramatically shorten it, and it could well be an error that he comes to regret should the Spaniard's form continue.
21 Jack Miller
Started: 16th Sprint: 7th Race: 14th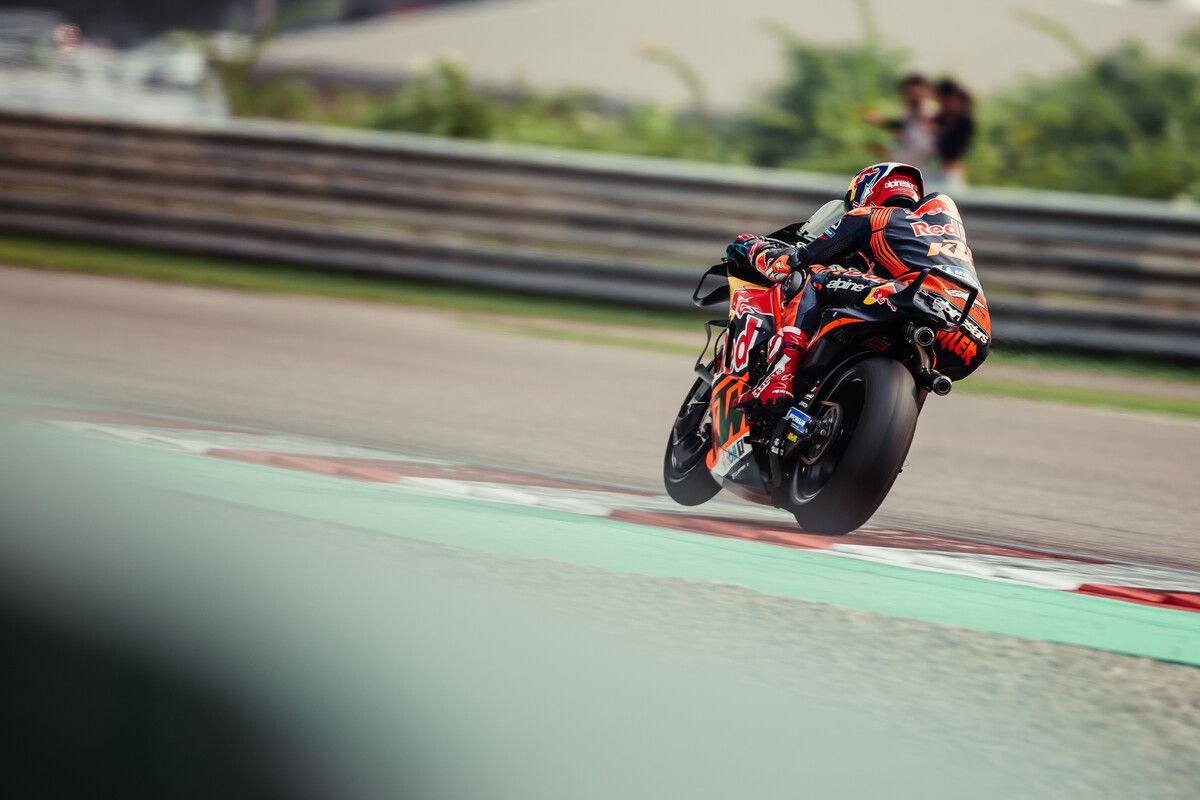 With temperatures that he's more than familiar with affecting most of the grid far more than northern Queensland native Jack Miller, you'd have expected that it was a big chance for the Australian to bounce back a little bit after some mediocre weekends. However, it went exactly the opposite way instead, with only three points to show from the 37 on offer.
It's something of a nightmare situation for the Red Bull KTM rider, too, with pressure for his future clearly an influence that's both unlikely to help his confidence but also something he drastically needs to put to the side.