Reigning MotoGP champion Pecco Bagnaia admits his Indian Grand Prix crash that fully reignited this year's premier-class title race was needless and "completely my mistake".
But after the race he was more preoccupied not with the circumstances of the crash but with a recent performance trend that he's desperate to reverse.
Bagnaia looked on course to score 20 points after overtaking main championship rival Jorge Martin, only to crash out a few corners later coming through the Turn 5 left-hander.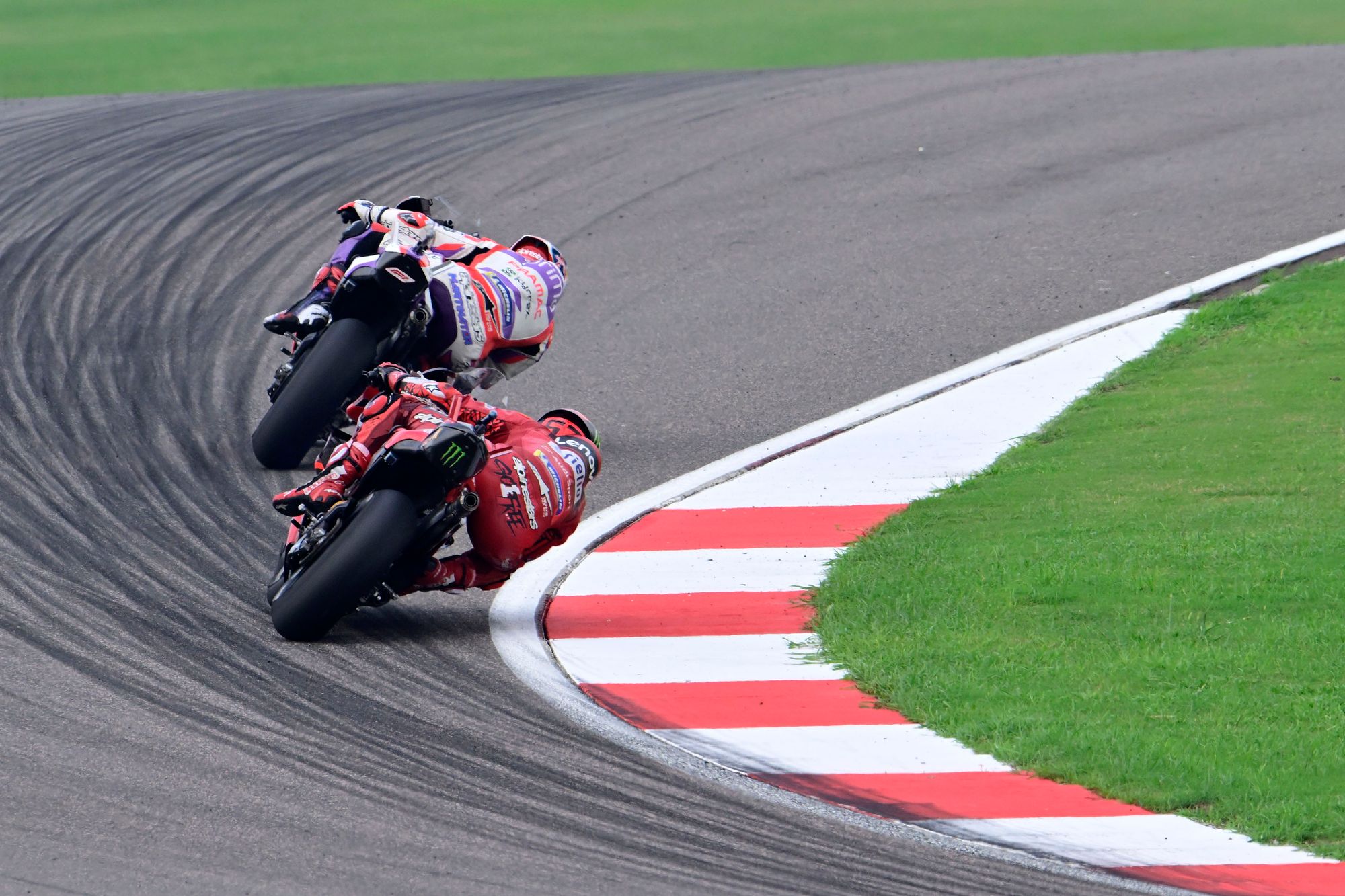 Martin, despite his various late-race dramas stemming from significant dehydration, ultimately did finish second, and is now just 13 points behind Bagnaia in the title race - having been 66 adrift before Bagnaia's big crash in the Catalan Grand Prix three weeks ago.
Bagnaia ran the hard front tyre in the race - something no other Ducati rider did - and felt it was "difficult to say" whether this contributed to the crash.
He said it had been "the only possibility to fight against them", them being Martin and race winner Marco Bezzecchi - although Bagnaia acknowledged Bezzecchi was anyway "unbeatable".
"I was pushing," said Bagnaia. "We accepted the risk of racing with the hard.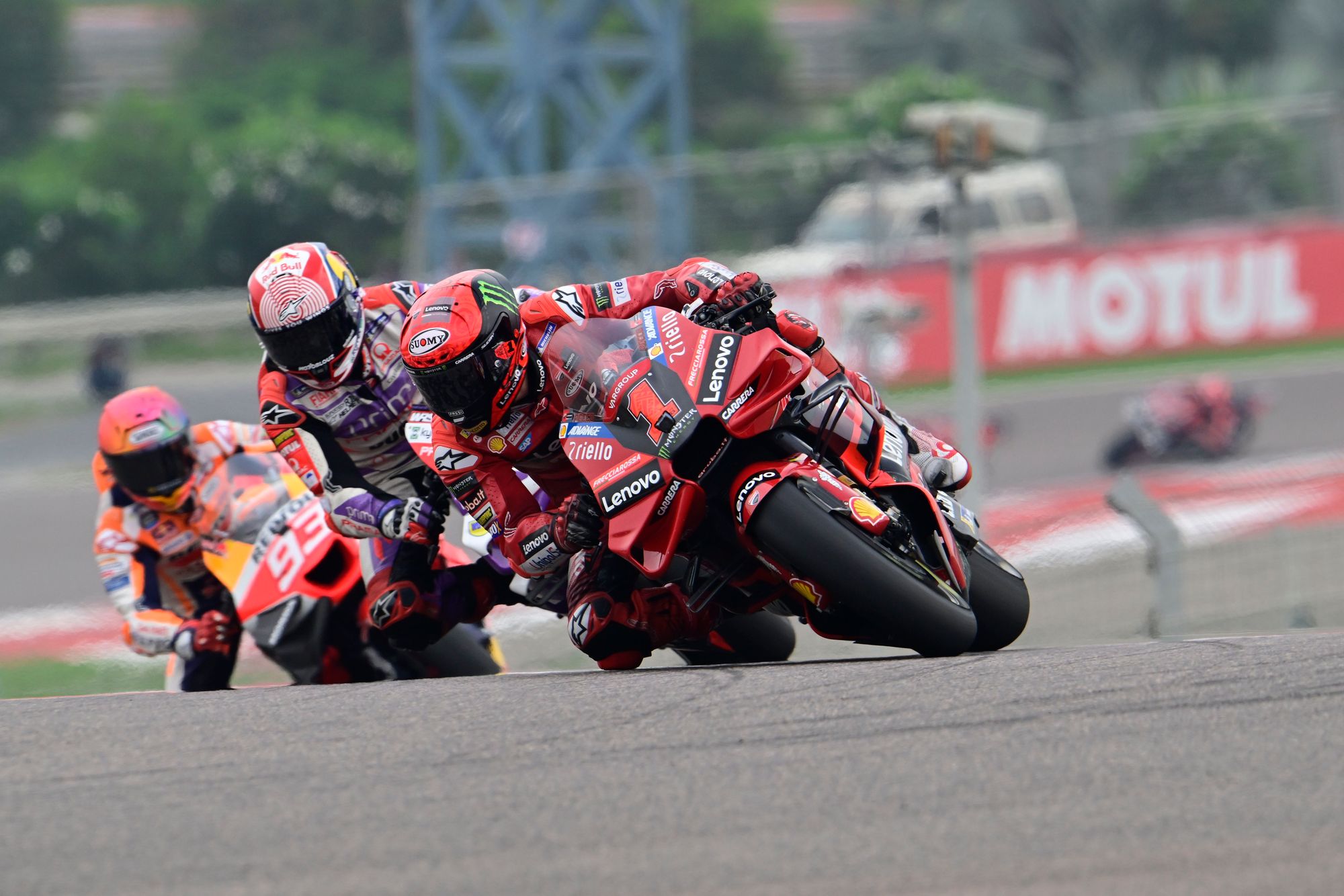 "Honestly, all the other Ducatis were accepting more the medium front, and I was not. I was in trouble with the medium, was having a lot of locking.
"For me, it's for the same reason I'm having a lot of problems on the braking right now.
"I was feeling better [with the hard] than the medium. On the limit, absolutely on the limit. And when you are too on the limit it's something that can happen.
"As soon as I overtook him [Martin] - I didn't increase my pace, it was the same. But the rear, it went back from the slide, pushed the front and I lost it."
THE CHAMPIONSHIP IS BLOWN WIDE OPEN!!! 😱@PeccoBagnaia HAS THROWN IT AWAY! 🤯#IndianGP 🇮🇳 pic.twitter.com/BF4zABqBxg— MotoGP™🏁 (@MotoGP) September 24, 2023
Elaborating on the mechanics of the crash, he said: "Our bike doesn't accept too much when you change too much the charge [load] on the front tyre. It was always an issue, from the start of our bike in 2016 with the Michelin [as it replaced Bridgestone as spec tyre supplier].
"And it was what happened today. Because I was sliding, and normally I'm able to manage well the slide. But today in all the weekend it was quite difficult for me to manage."
Bagnaia acknowledged it was a fall that "didn't have to happen". "I'm fighting for the championship, and it's a mistake that right now I cannot do.
"But I think also we don't have to be in the same situation like this weekend, like Misano."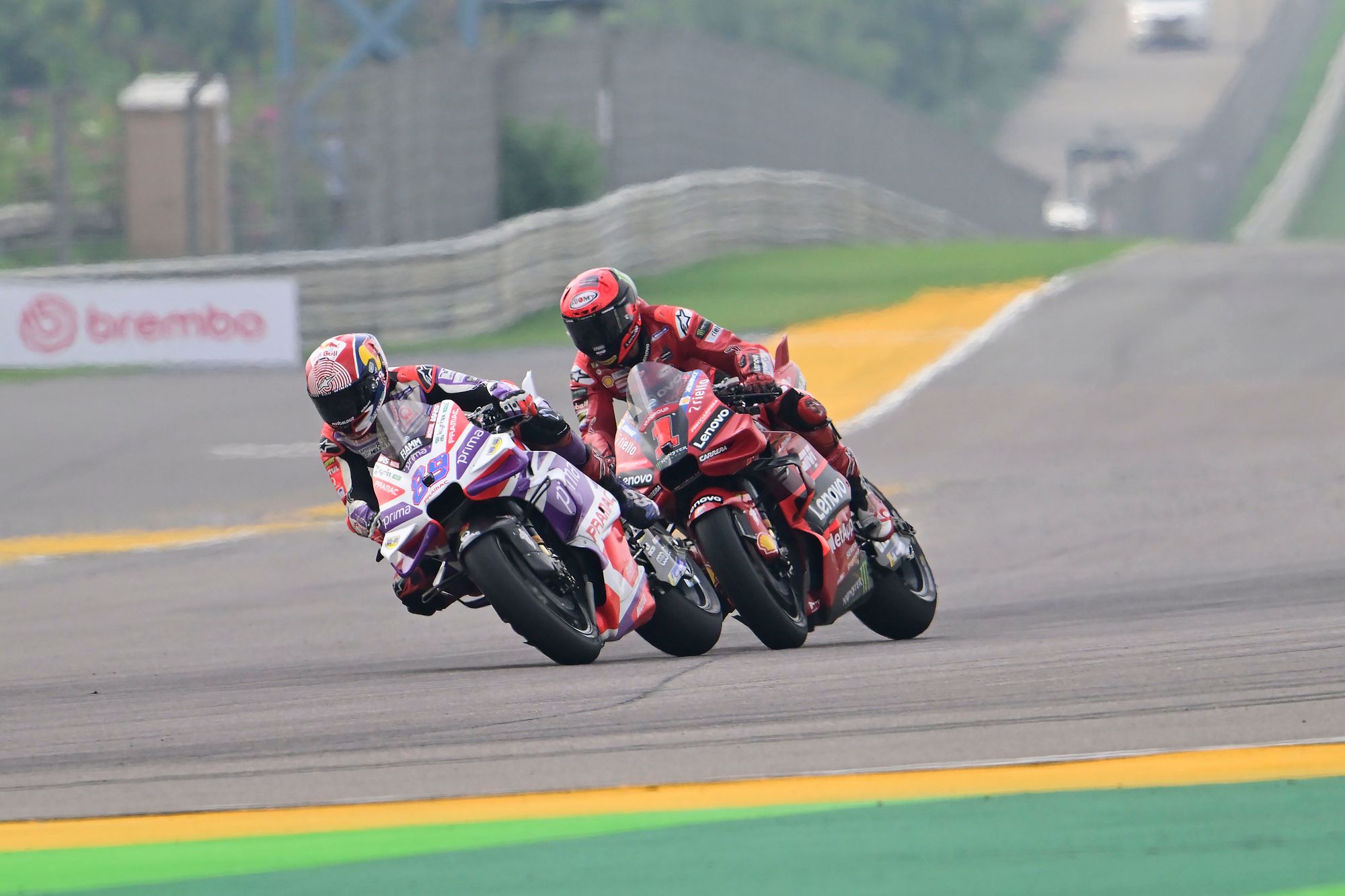 The "situation" Bagnaia is referring to is a sudden loss of braking confidence, for a rider who has reliably excelled in braking and largely build his status as Ducati's current pre-eminent rider around it.
And it's this loss, which Bagnaia traces back to Misano a fortnight ago - the weekend when he returned battered and bruised after his Barcelona highside and leg impact with a KTM - that seems to worry him the most.
"In Misano, I was conservative on Friday for the legs and Saturday too. But Sunday I was ready to fight. I was obviously not at my 100% but my problems in the race were on the braking. I was having locking, the rear was having a lot of chattering, was shaking a lot.
"And this had to be maybe the alarm [ringing] to understand that something was not working well. But I was too focused on the legs.
"This weekend from the start, I was better with the legs, was not an issue, was not a problem riding. As soon as I started with the race weekend, I was starting having a lot of locking, on the front, and the other guys not, not the same. I was having a lot of chatter from the rear on the braking, was a lot of shaking. My qualifying laptime was an example of what it was like riding our bike today and yesterday."
Bagnaia had already referenced this problem on Saturday, but had been confident an overnight fix was coming.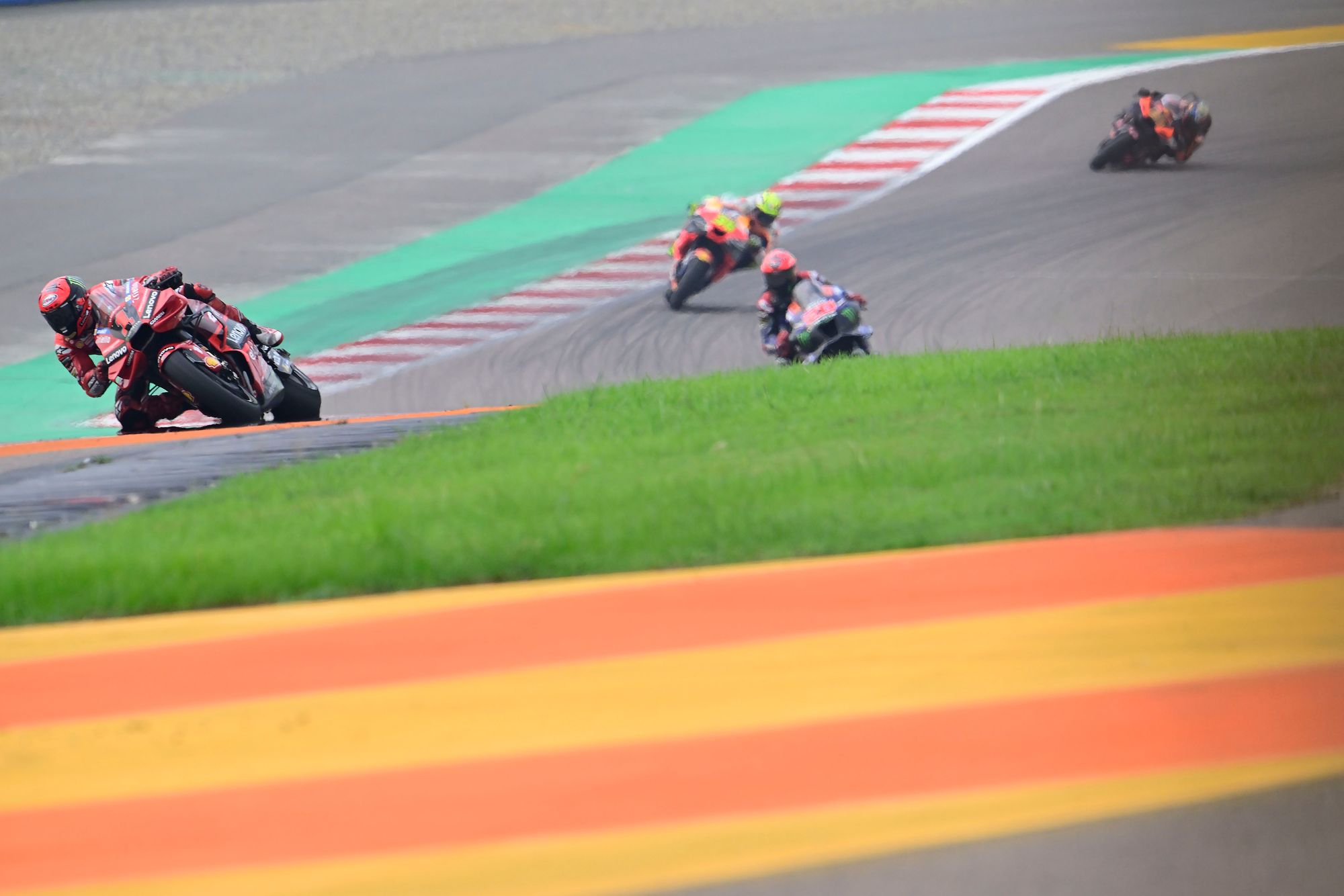 It no longer sounds so simple, as while "a better solution" was found - for an issue he said can't be traced back to any specific change on the bike - he was still "not feeling great".
'It didn't have to happen, it's completely my mistake. I already said sorry to my team because today it was better to understand that and be in third position.
"What happened later [with Martin], I would've been second the same. But right now I'm not happy with my feeling on the bike.
"My feeling is that my team will solve it. I am not worried because my team has my 100% support on that. And I know perfectly that we will find the solution, and our strongest point will be again the braking."