Danilo Petrucci says he's happy that Ducati technical chief Gigi Dall'Igna fired him before the beginning of the 2020 MotoGP campaign, which allowed Petrucci to secure a 2021 deal with Tech3 KTM.
Ducati's factory line-up will be fully refreshed for next year, with Petrucci and team-mate Andrea Dovizioso making way for Jack Miller and Francesco Bagnaia, who both rode for satellite team Pramac this year.
But while Bagnaia's confirmation came only in late September, it was made clear to Petrucci several months prior that he had no chance of retaining the works ride.
Asked by The Race whether this had made for a particularly strange 2020 campaign, which had started in mid-July due to the COVID-19 pandemic, Petrucci said: "Yeah, for sure it has been a very, very strange situation.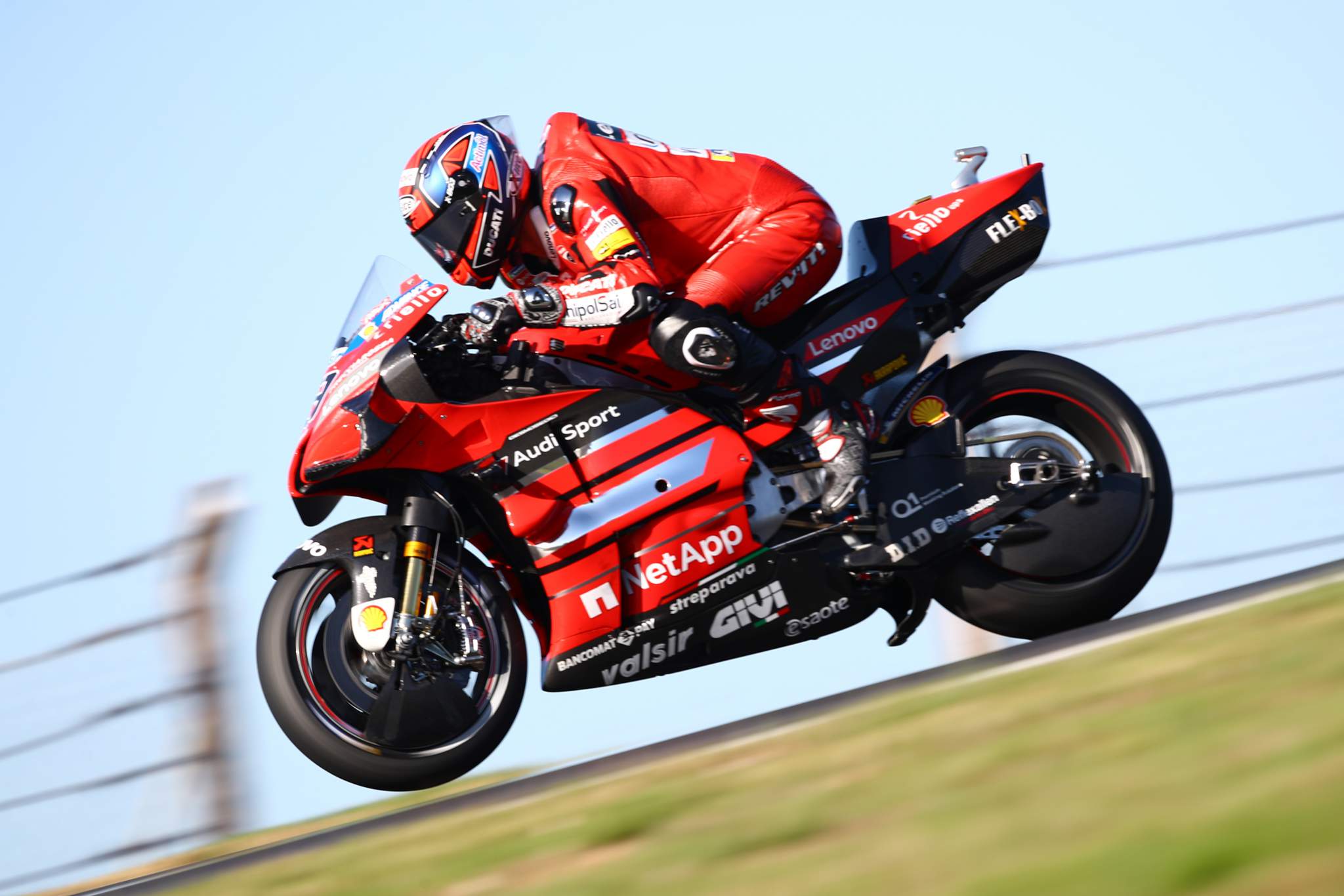 "But it has been very strange [overall], all the things happening in the world this year.
"And looking back, the day that Gigi called me and said that I was not anymore in the factory team, it was a very sad day because I felt like I failed, I failed my mission.
"But looking back, I have to say thanks to him, because his move permitted me to stay in another factory that is really competitive.
"Everybody at the beginning of the season didn't think that KTM was so fast, but now the results are visible. So, I'm happy that Gigi fired me at the beginning."
Petrucci had joined the works Ducati team for 2019 – after four years in its satellite Pramac squad – on an initial one-year deal, swiftly earning an extension during an initial strong patch of form that culminated in a maiden win at Mugello.
But around mid-season his performances nosedived and he never really found a reprieve in '19 or '20, albeit still securing a second win for the team in the wet at Le Mans this year (below).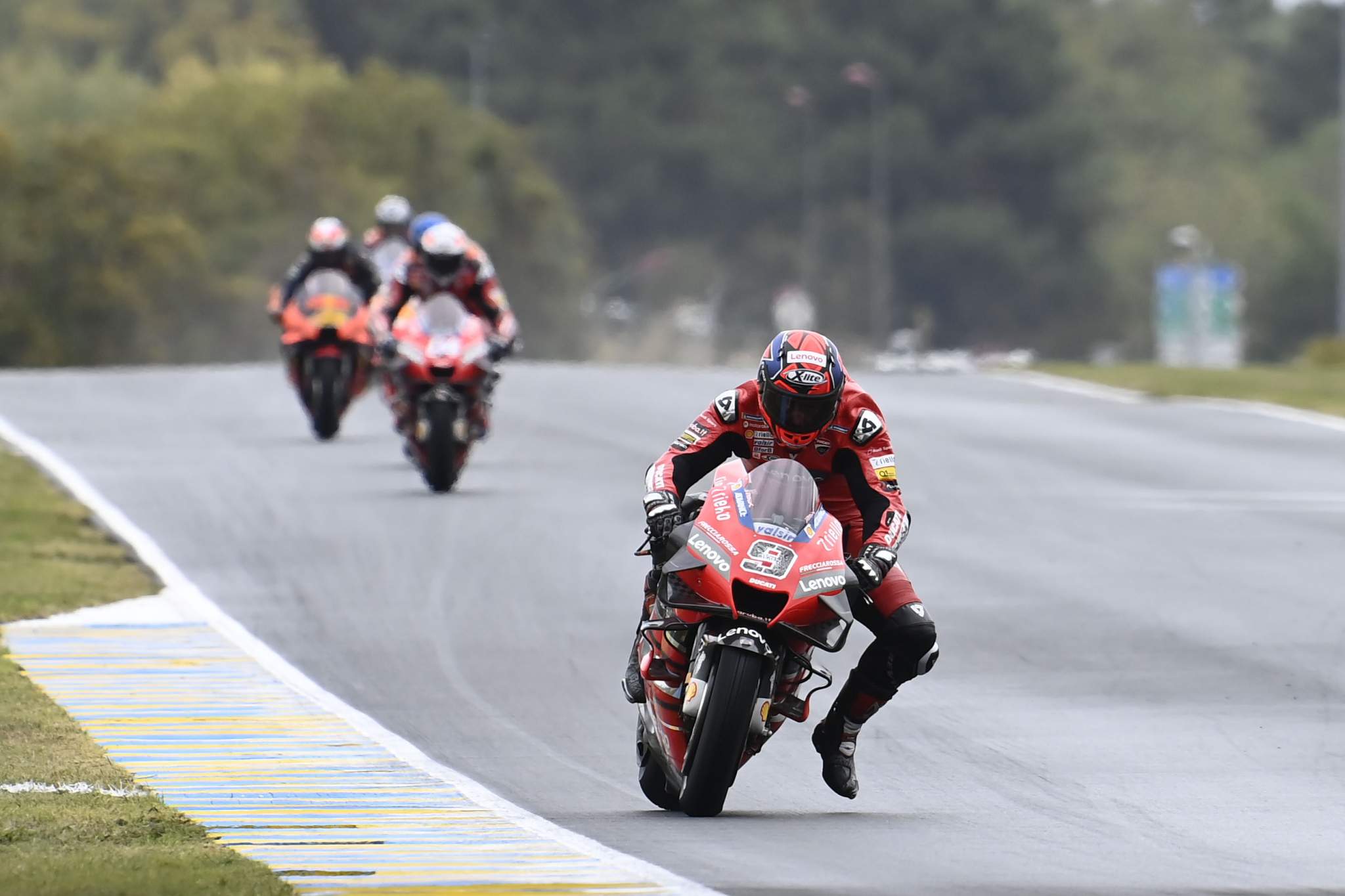 His Ducati farewell at Portimao yielded a meagre 16th place, with Petrucci saying he "fought with the bike all weekend".
Much like team-mate Dovizioso, Petrucci never really clicked with the '20 Ducati Desmosedici, but more pertinently with the new-for-2020 Michelin rear tyre.
"For sure, I never found a really good feeling," said the Italian of his season, which yielded 12th place in the standings and a best finish of seventh in the dry.
"I really felt my bike just in Barcelona and Le Mans, when I was always competitive, both in the wet and in the dry. In Barcelona we struggled a lot on the straight, too.
"But the main problem was the braking area, all season. And this weekend [at Portimao], like in Valencia, we struggled with the grip and I never found a good bike.
"I always gave my best. Sometimes it worked, sometimes not. Anyway, I'm satisfied. Looking back, I could do much better – but I did my best."
Petrucci will now slot into the Tech3 roster, replacing the factory KTM team-bound Miguel Oliveira, who took two wins for the French satellite team in 2020.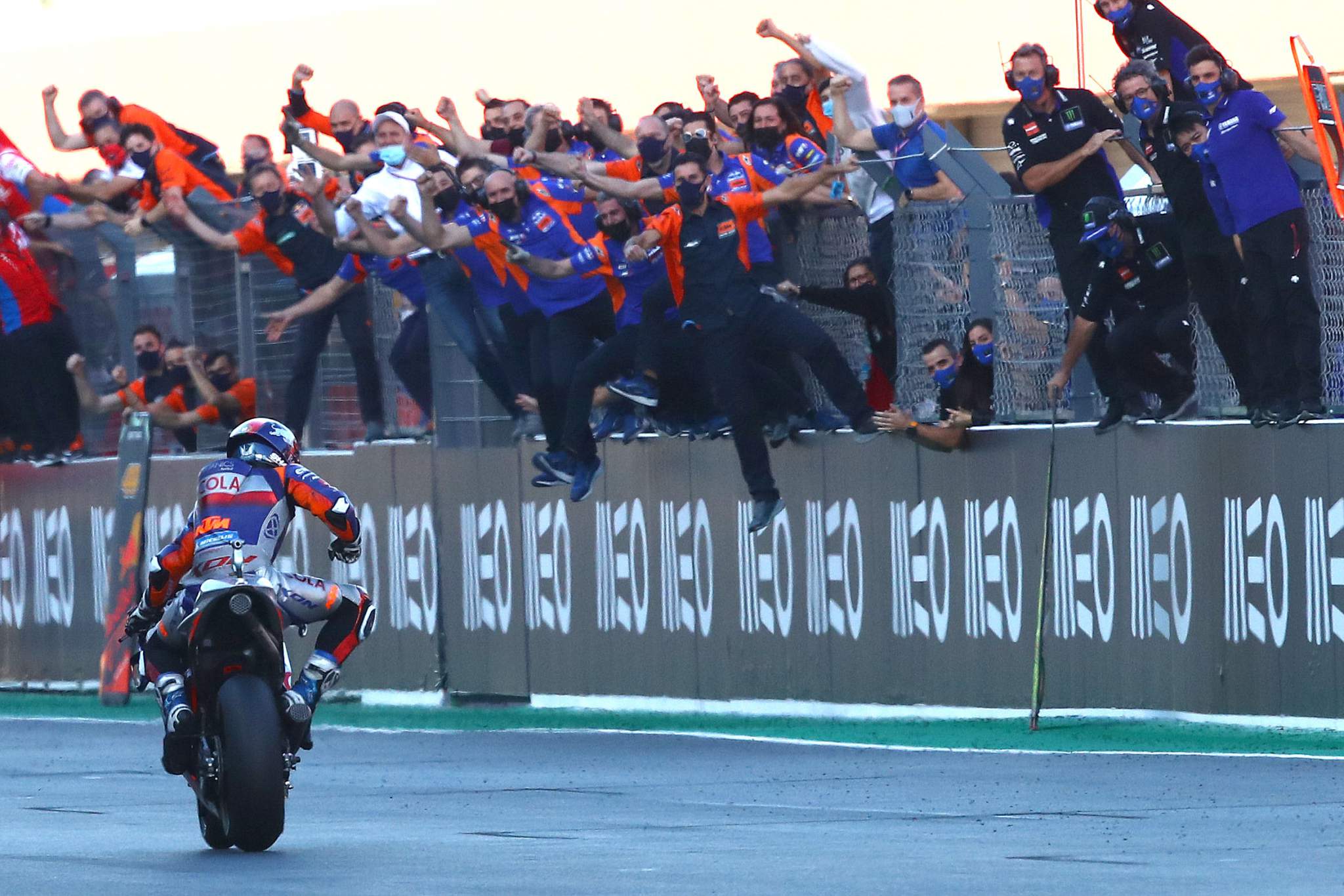 When asked about his winter plans, Petrucci joked that he would "go motocross so much without covering [up] the brand of the bike", alluding to the fact that he would now be aligned with a leading dirtbike manufacturer.
As for MotoGP plans, Petrucci said: "Unfortunately they [KTM] lost the concession, the free [regular rider] testing, so I have to [wait to] try the bike in February, next year.
"But I will go in the windtunnel next week and it will be very, very important, because for example the top speed for me this year has been a problem, so working on that side is important."