Runaway Portuguese Grand Prix winner Miguel Oliveira's rivals have been quick to give the Tech3 KTM rider the full credit for his stunning home success today at Portimao.
They are adamant that the Lisbon native's victory at the first ever MotoGP race at the Algarve circuit was more to do with his pace than any home track advantage.
No stranger to the circuit after both using it for training and competing at it in an endurance race in 2016, Oliveira was blisteringly fast all weekend – leading to suggestions his local origins may have given him an advantage given the field's lack of experience at the track.
However, third-place finisher Franco Morbidelli was adamant post-race that this wasn't the case.
As someone who is also familiar with training on production machinery on grand prix circuits, Morbidelli insisted that the advantage today was all about the rider.
"I ride in Misano on the R1 and then I ride it with a MotoGP bike," said Morbidelli, "and it's a completely different world.
"I think it's the same for Miguel – he raced here in 2016, I remember watching the race!
"Miguel had the bike set up so well – I could see that in the two laps that I was able to stay behind him" :: Franco Morbidelli
"But it was on a completely different bike to a MotoGP bike, and I know how different bikes make for a different sport.
"You have to completely readapt yourself and reset your brain, and he just did an unbelievable job in how he worked this weekend.
"He had the bike set up so well – I could see that in the two laps that I was able to stay behind him for.
"He was just the best rider, this weekend and today."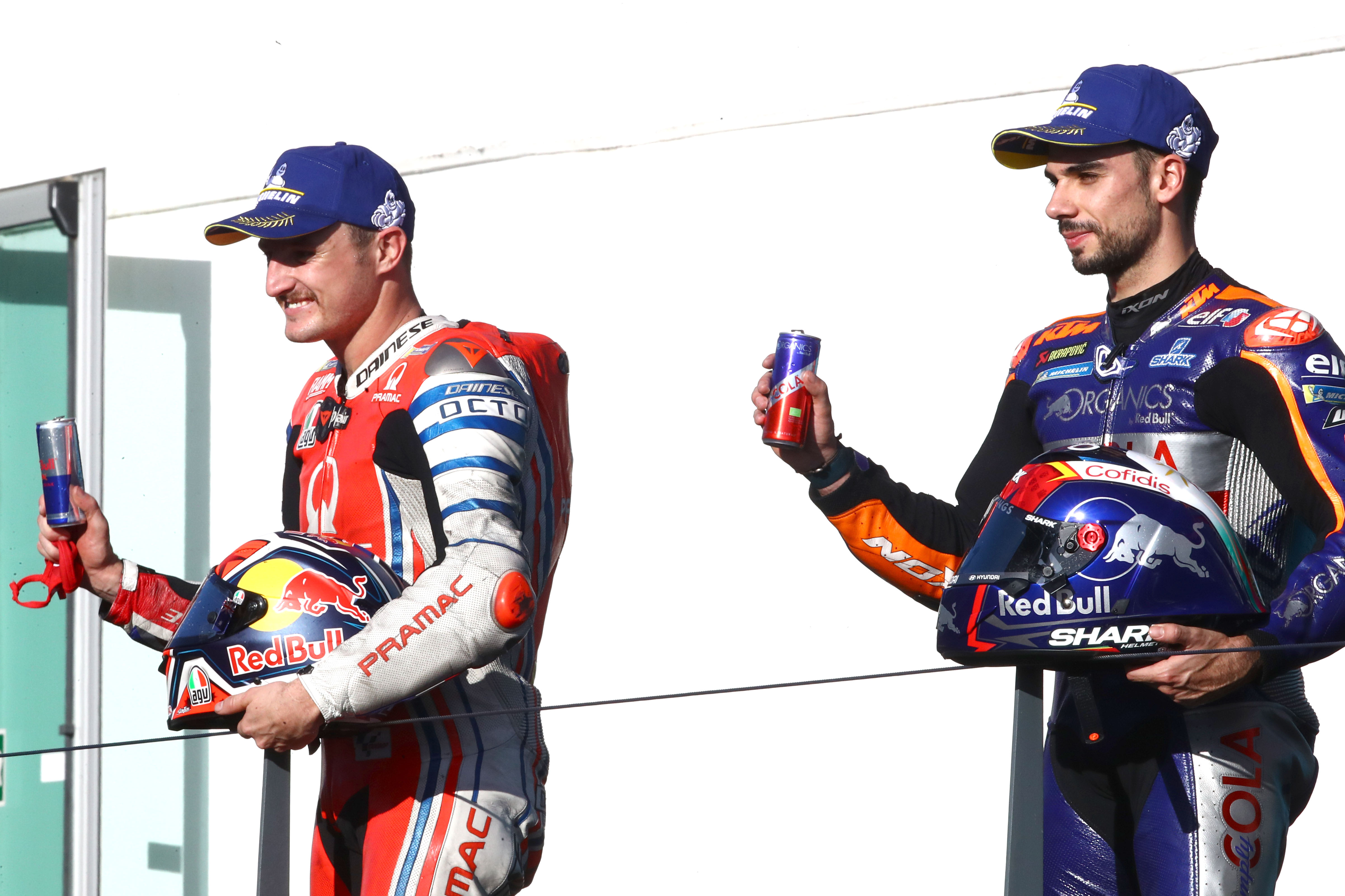 Runner-up Jack Miller agreed. He's starred at home before with some impressive performances at the Australian GP throughout his career.
But he says any benefit in racing at home is purely psychological.
"There was some corruption," joked the Pramac Ducati rider. "The guy who gave me my trophy was wearing an Olivera shirt and I felt cut!
"Nah I don't mean that at all – Miguel rode an amazing race.
"You get this kind of aura about you at your home race.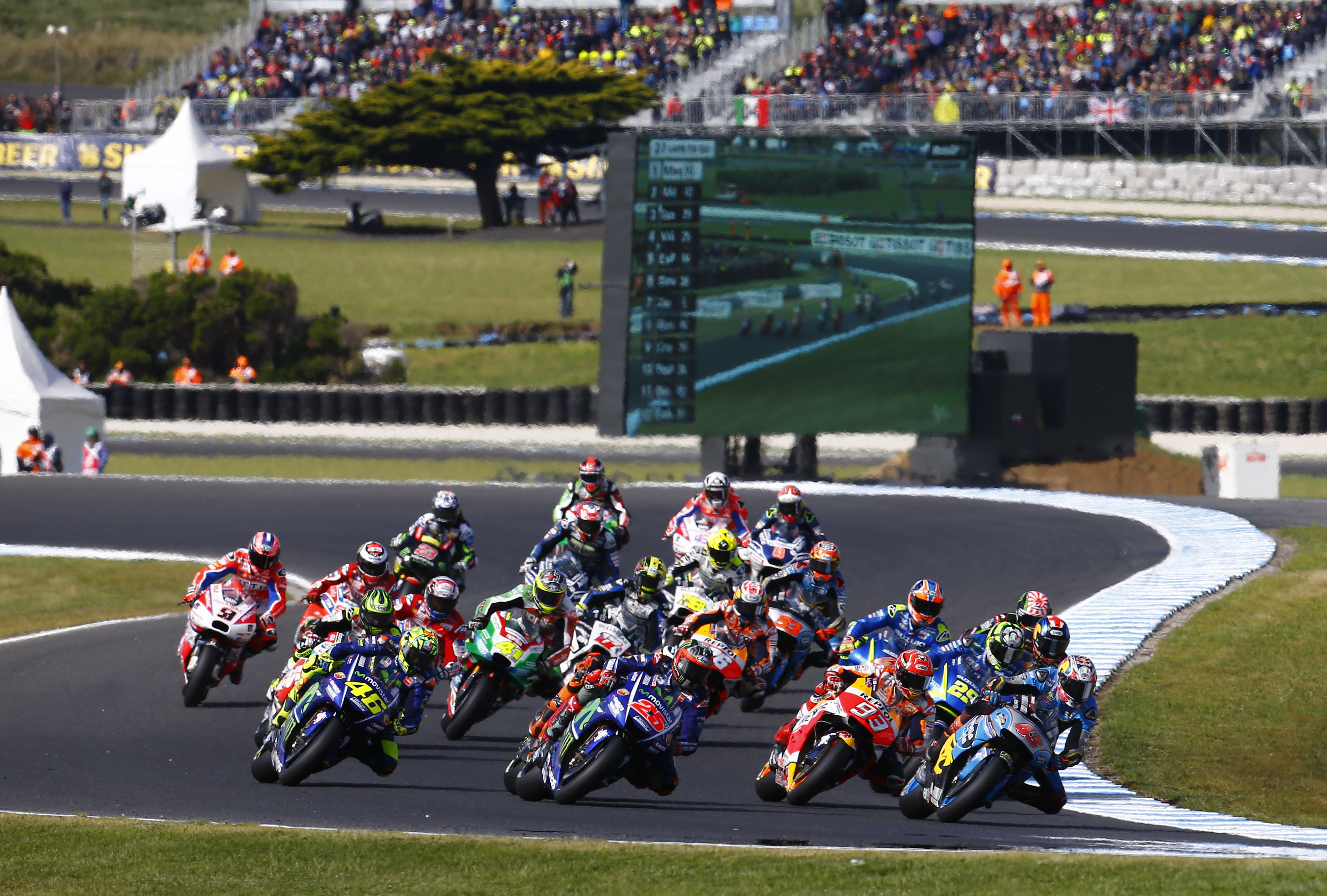 "I've been nowhere all season then arrived at Phillip Island and ended up leading the first five or six laps [pictured above in 2017] – although Miguel managed to hold it together a bit better than me today!
"For sure having some track knowledge helps, but guys like [Danilo] Petrucci and Cal [Crutchlow] have raced here many times and I've never been here before."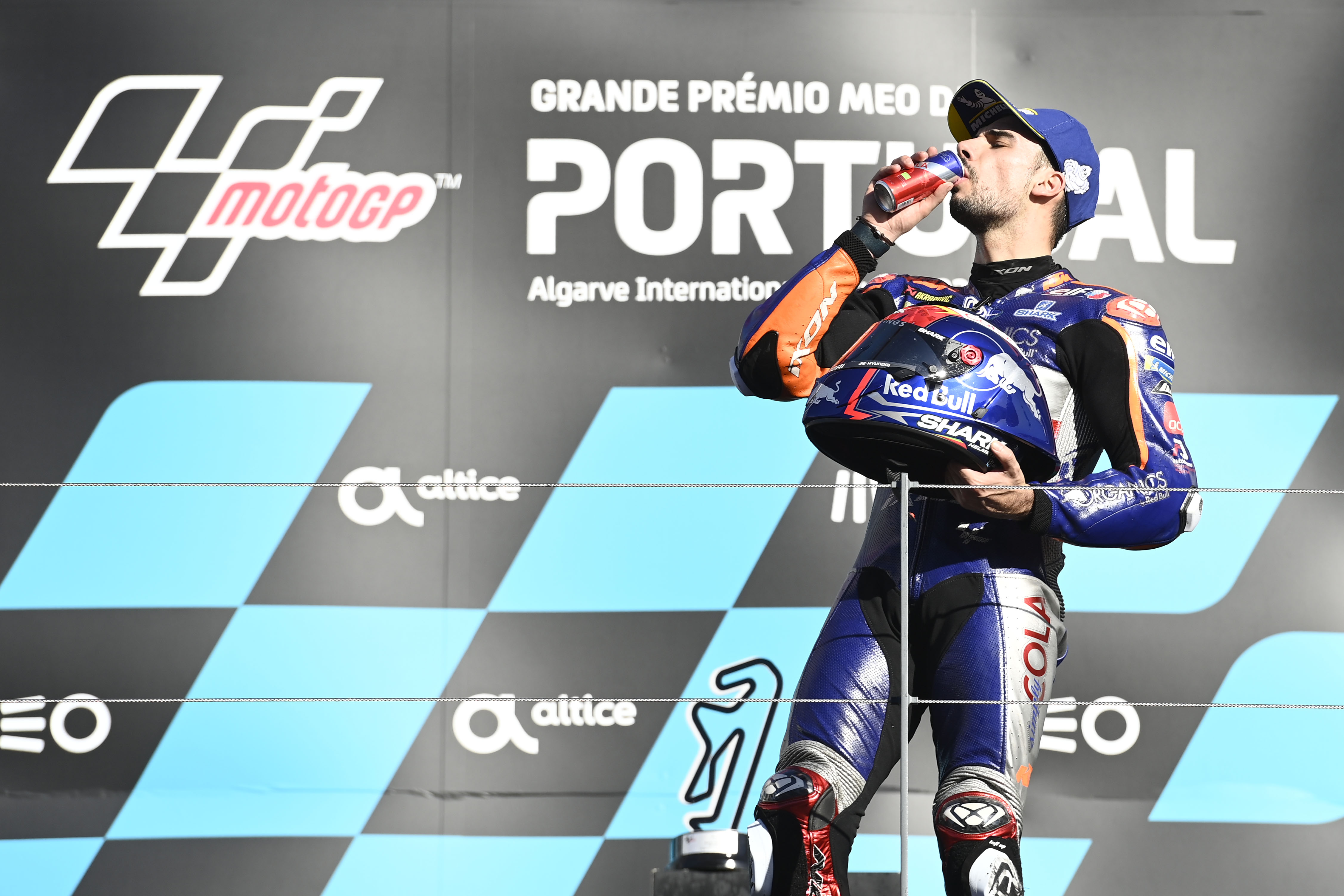 Oliveira doubted racing in Portugal gave him any huge advantage over his rivals – although he conceded that it did perhaps alter how he and his Tech3 team tackled the weekend.
"It was a pretty normal weekend for us, with a normal approach," he said.
"Guys with a lot of experience finished at the back and and guys with no experience finished at the front" :: Miguel Oliveira
"It just had a special feeling because it was a home GP for me, and the team took it very personally. They wanted to do good for me.
"We came with a little bit of advantage because I knew the track, and especially in FP1 I maybe provided better information, but that was it.
"I had a different kind of knowledge, especially with how to ride with the wind, but it's hard to say how much of an advantage it was because we had such a long time for practice on Friday.
"The bike is so different from a standard superbike and the way of riding is different too, and I can't tell if the difference helped.
"Franco raced here many years ago and he's on the podium, but Jack only rode a couple of laps in October.
"Guys with a lot of experience finished at the back and and guys with no experience finished at the front, so I think it was a normal GP in terms of who finished where."