Miguel Oliveira and Franco Morbidelli were both effectively taken out of the fight in the Thailand MotoGP sprint after an unseen multi-bike incident that also involved Maverick Vinales.
Oliveira and Morbidelli, both in the middle of particularly difficult weekends, were locked in a battle for 16th place (meaning points were already a long shot) coming into the fourth lap of the 13-lap sprint.
Vinales was right behind the pair, having dropped down the order after getting his entry to Turn 3 very wrong on the opening tour.
And it was Turn 3, the hairpin-like right-hander, that was the site of the main incident for the trio.
"When I went to overtake Miguel, we touched and... well, we touched," said Morbidelli, clearly seeking to choose his words carefully over what he saw as over-eagerness from Oliveira.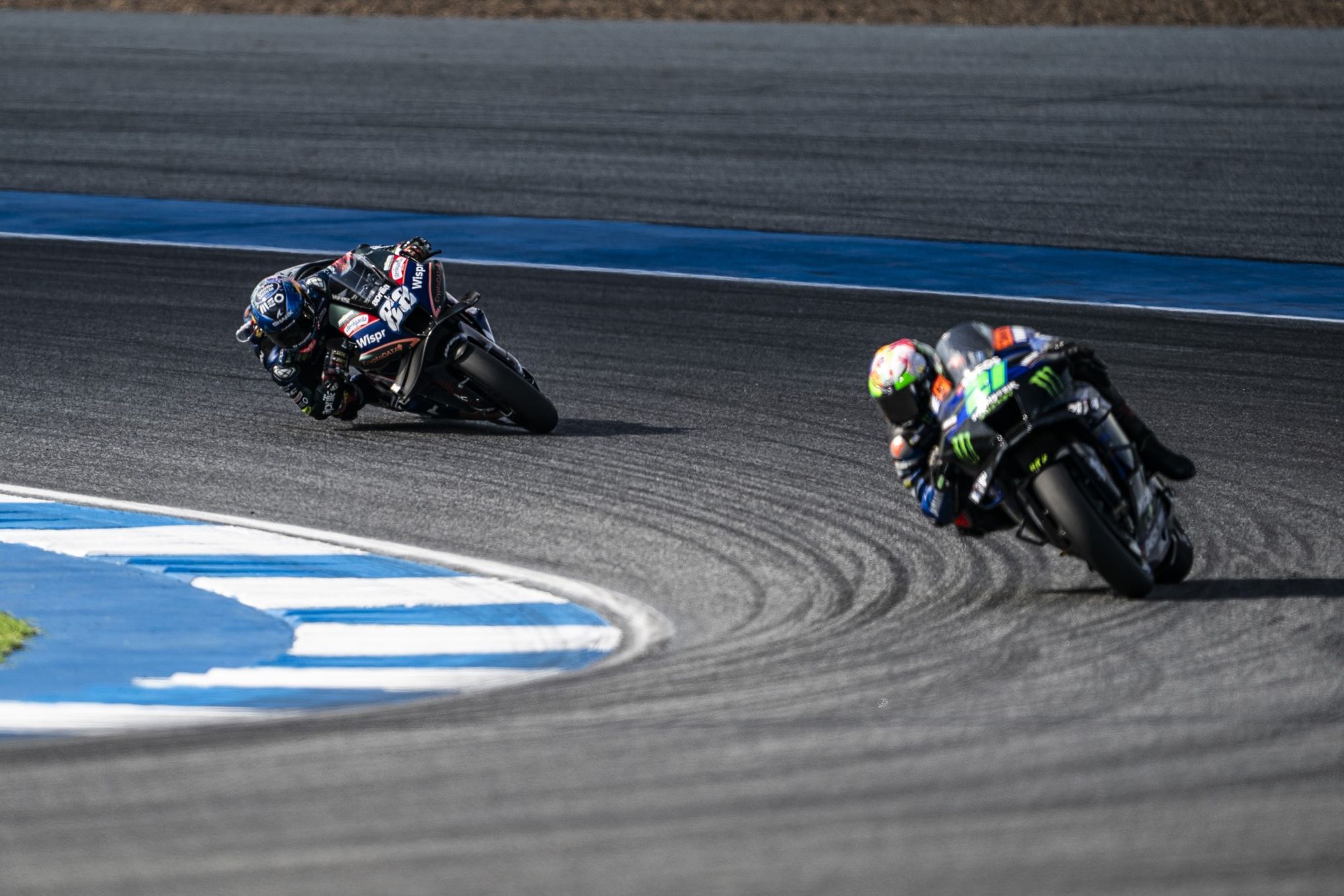 "I would like to discuss the counter-overtaking he tried to do on me, but it's okay.
"And I lost much time because I did one lap with the airbag deployed [until it deflated]. Messy race."
"He gave me a bit hit," Morbidelli elaborated when pressed further, while making a concession for the fact that Oliveira himself has been on the receiving end of some brutal manoeuvres this year.
"I overtook him in Turn 3, and then I went a bit wide, and then I came back, and he was - basically, I didn't feel he was there, I feel he didn't care about who was on the outside, probably he did what happened to him many times this year.
"I don't want to blame him more, it happened to him many times and I understand his passion on that counter-overtake."
The incident went unseen in the main broadcast, and no angle of it was available from any of MotoGP's publicly-available onboard streams, nor the helicopter camera footage - with the leaders already too far ahead to be in the same helicopter shot at that time.
However, Oliveira alluded to the fact that Vinales - who ultimately did not speak to the written press - had played a major role (unremarked upon by Morbidelli, who was potentially unaware) in the incident, and this was corroborated by pictures provided by Gold & Goose Photography.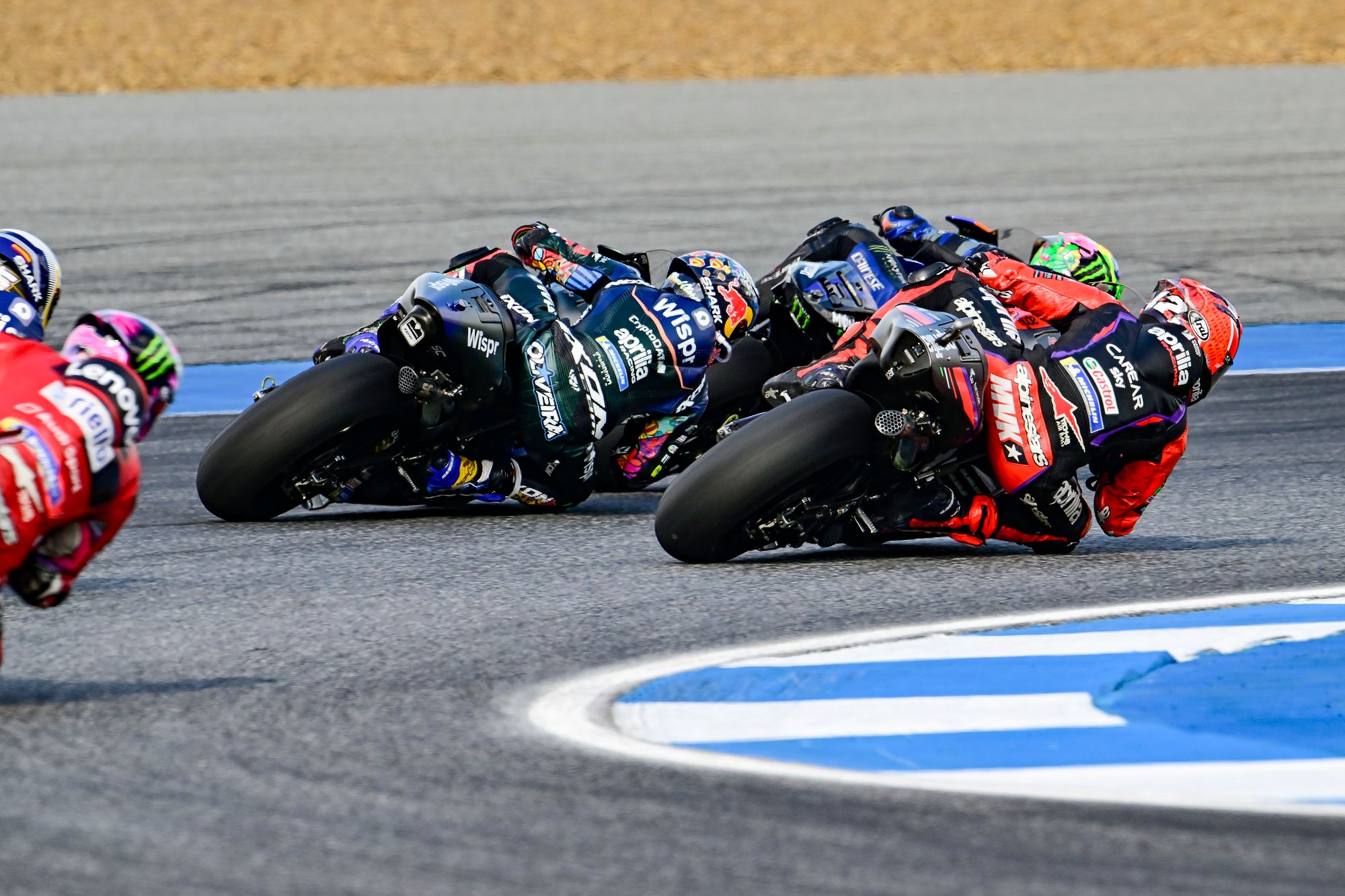 "Morbidelli overtook me, took me wide, I made the comeback, but so did Vinales on both of us, so Vinales hit me, I hit Morbidelli.
"Broke my wing, airbag [went] off, so lost a bit of time there, then just couldn't recover to fight for anything else.
"My airbag has a lot of air - I'm not a big guy, I'm short, the thing is full of air and you try to fight it. It's like riding a naked bike, getting all this wind, can't do much. Half a lap later it was okay."
Eventual 15th-place finisher Morbidelli and Oliveira (another two places back at the flag) lost two to three seconds in the incident, while Vinales carried on to run as high as 13th. However, he ended up finishing behind both after being forced to serve a long-lap penalty for track limits infringements.