Andrea Dovizioso bailing out of his miserable MotoGP comeback six races early is another sign of how tough it is for a rider to be competitive after time away from the championship.
Whether it's been an attempt at a fully-fledged full-time return with genuine ambitions of success like Dovizioso's, a wildcard reappearance with no expectations beyond a one-off result or a surprise injury stand-in call-up for an old hand, recent history is littered with examples of MotoGP reappearances going badly – and far fewer cases that actually did prove successful.
Here's our rundown of the worst – and the small array of examples of it going well, very well in one case.
NINE THAT FAILED
Marco Melandri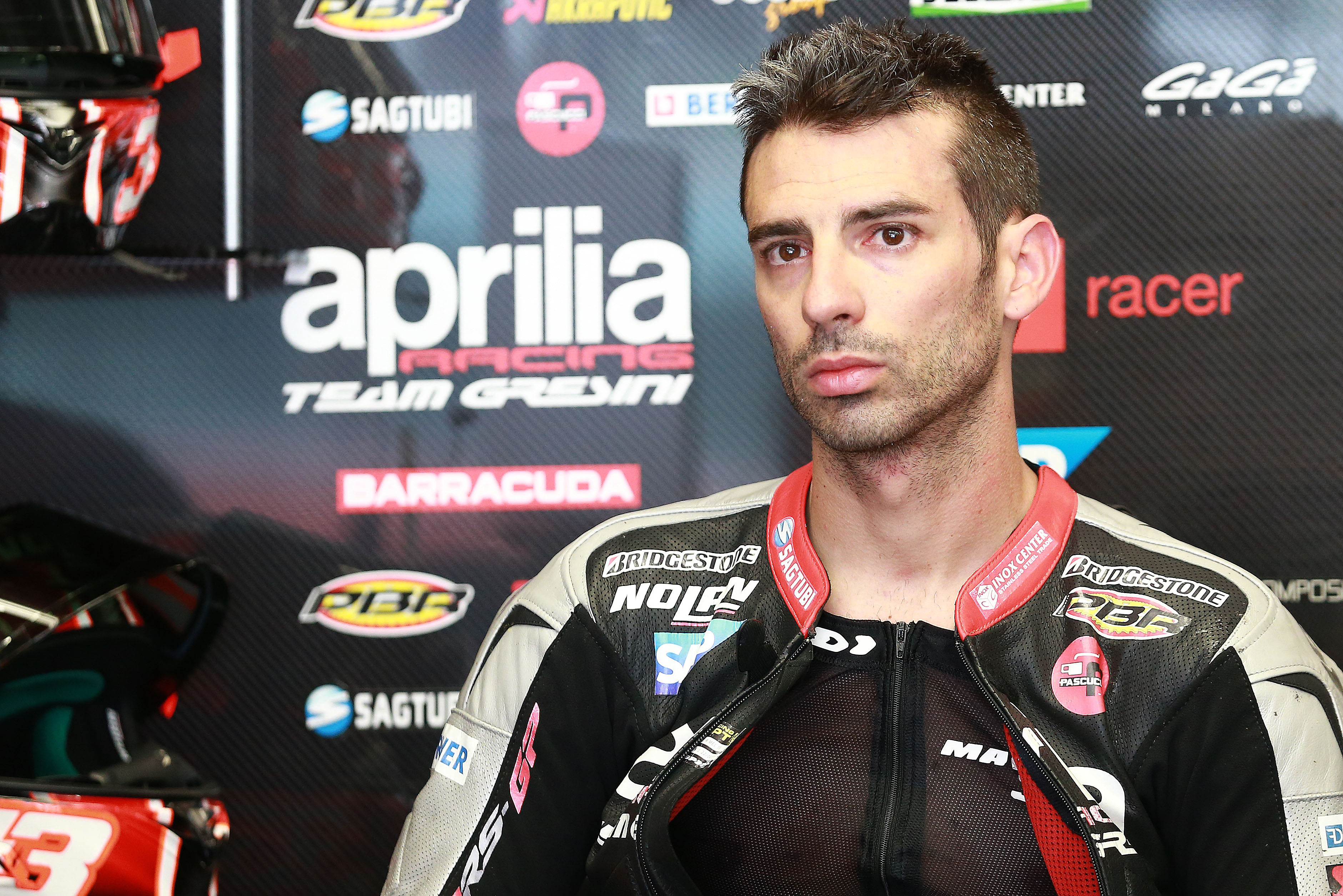 Five-time MotoGP race-winner and 2005 championship runner-up (to Valentino Rossi), Melandri bowed out of MotoGP in 2010 after what had up until that point been a highly successful eight-year career.
He headed off in search of success in World Superbikes – something he found, finishing second only to fellow grand prix refugee Carlos Checa in his rookie season.
By 2014 Melandri was a factory Aprilia rider in the production series. And Aprilia's return to a full-time MotoGP effort in 2015, after a few years of dipping its toes via the CRT class, also coaxed a "hesitant" Melandri into heading back to the premier class with it – for a ride that ended in absolute disaster.
Never gelling with the brand new RS-GP, he failed to score a single point in the opening eight races of the year. He qualified slowest for seven of those races, sometimes with a gap of 1-2s to the next-slowest rider, and his highest finishes were 18th places.
Melandri walked away from the contract mid-season never to return, and was replaced by Stefan Bradl.
Bradley Smith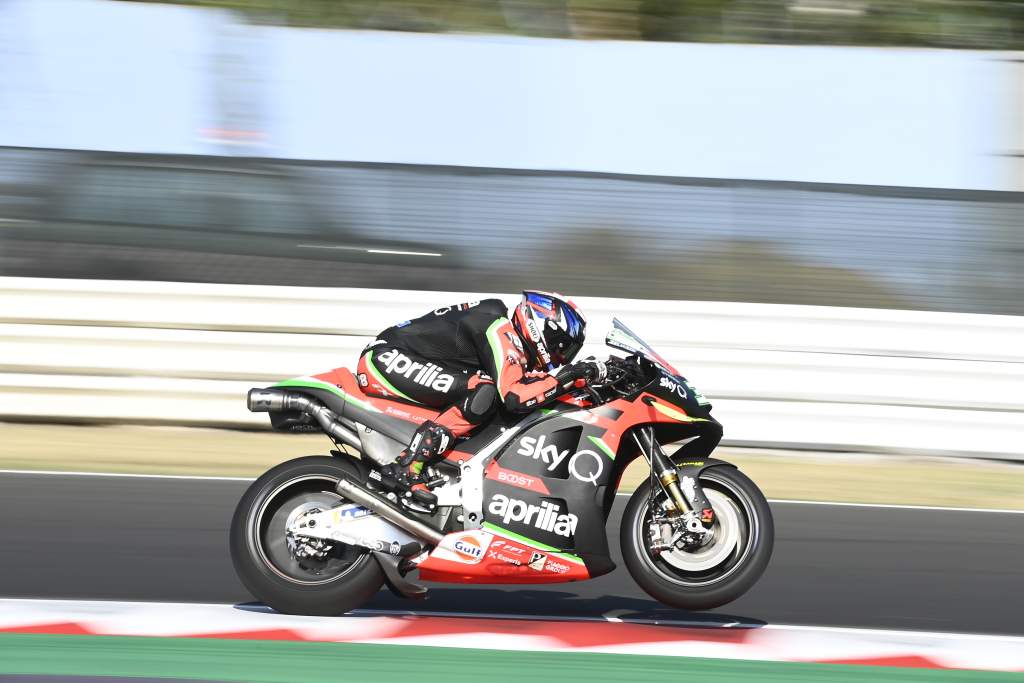 Perhaps unfairly pushed out of KTM's MotoGP project at the end of 2018 due to its ultimately disastrous decision to sign Johann Zarco, Bradley Smith spent 2019 on Aprilia test rider duties with the occasional wildcard.
But his main focus was on MotoE, where he finished runner-up in the electric series' inaugural championship.
That was all to change for the COVID-hit 2020 season, when Andrea Iannone's drug ban meant Aprilia was left without a number two rider alongside Aleix Espargaro.
Up stepped Smith, very much in a testing-racing role to ensure a supply of new parts coming the way of his team-mate – at least until the final three rounds of the season, when Aprilia took the unusual decision to parachute in its other test rider Lorenzo Savadori, who went on to spend half of 2021 racing for the team, too.
Smith's best result was a 12th at Jerez, and he scored only 12 points from 11 starts.
Jeremy M
c

Williams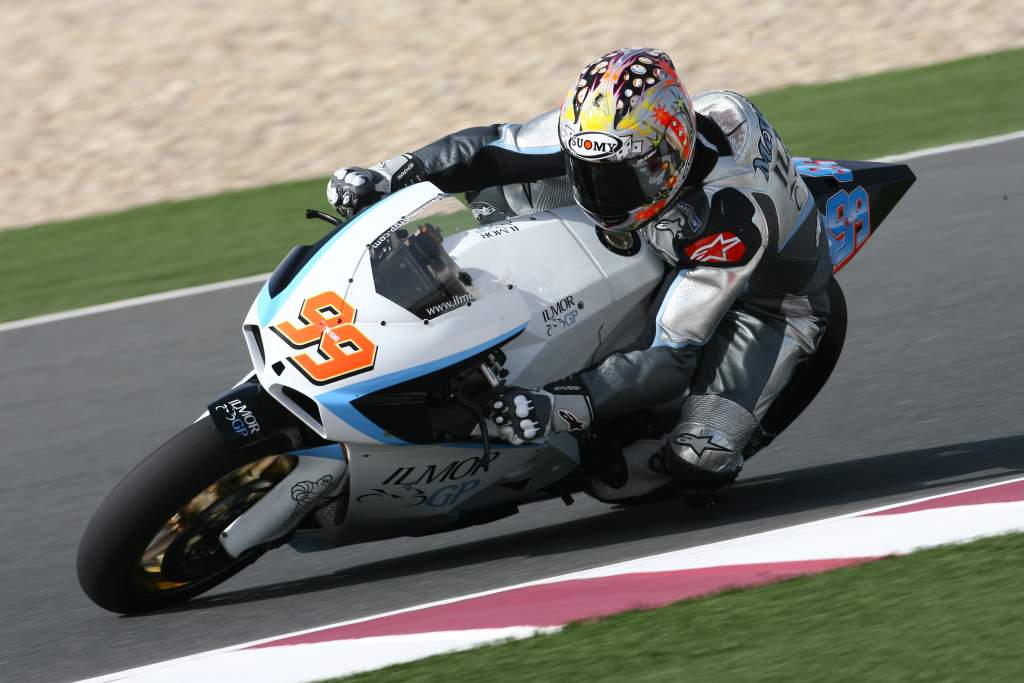 A fixture of grand prix racing for the best part of a decade, Northern Irishman Jeremy McWilliams split his time between the 500cc, 250cc and MotoGP classes from 1993 to 2004, scoring two podiums from 118 premier class starts along the way.
Closing out his time with Aprilia, he returned briefly in 2005 for a single race with his former employer Kenny Roberts' Proton team.
Then ahead of 2007 he committed to a full return, signing up alongside Andrew Pitt for the brand new Ilmor team, brainchild of Formula 1 championship-winning engine builder Mario Illien and chassis supremo Eskil Suter for the first year of the new 800cc class.
That combination looked intriguing on paper, but it proved shortlived. And McWilliams never even managed to do a race with it.
He crashed in practice for the opening round of the year in Qatar and missed the race due to injury – and then subsequently saw his new team run out of money and collapse around him, never to race again.
Sete Gibernau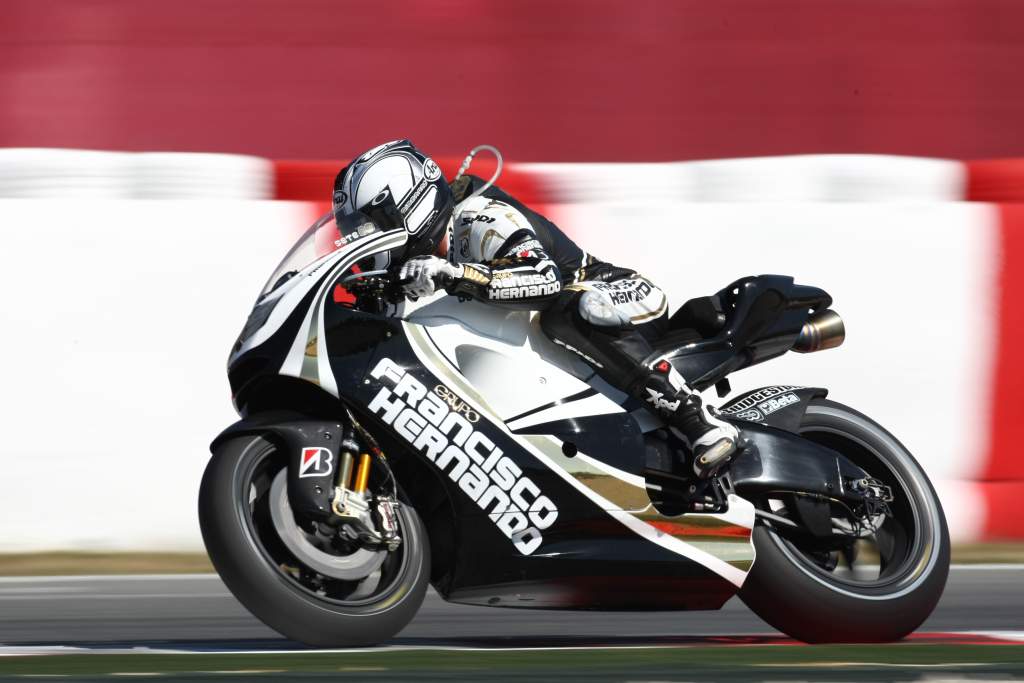 For a brief while, Sete Gibernau was one of the best motorcycle racers in the world, the only man able to take on the mighty Rossi at the peak of his form and win, even if his efforts were never quite good enough to take a title from the Italian legend.
Making the same mistake that Rossi himself would later make, Gibernau then headed to Ducati in 2006 and it ended in total disaster, as a series of punishing crashes left him happy to walk away at the end of the year.
That seemed to be the end of the story.
But an offer was extended in 2009 for Gibernau to try out the new 800cc Ducati, under the Grupo Francisco Hernando Team banner. The backer was a Spanish property development project that ultimately collapsed before ever being built amid allegations of corruption and bribe-taking, with Hernando himself eventually fleeing Spain for Equatorial Guinea.
The result of that collapse was Gibernau's team (run by multiple world champion Angel Nieto) ran out of money, leaving his comeback high and dry after a rather lacklustre return to the series in which he again missed two races due to injury and scored a best finish of 11th at home at Jerez.
Loris Baz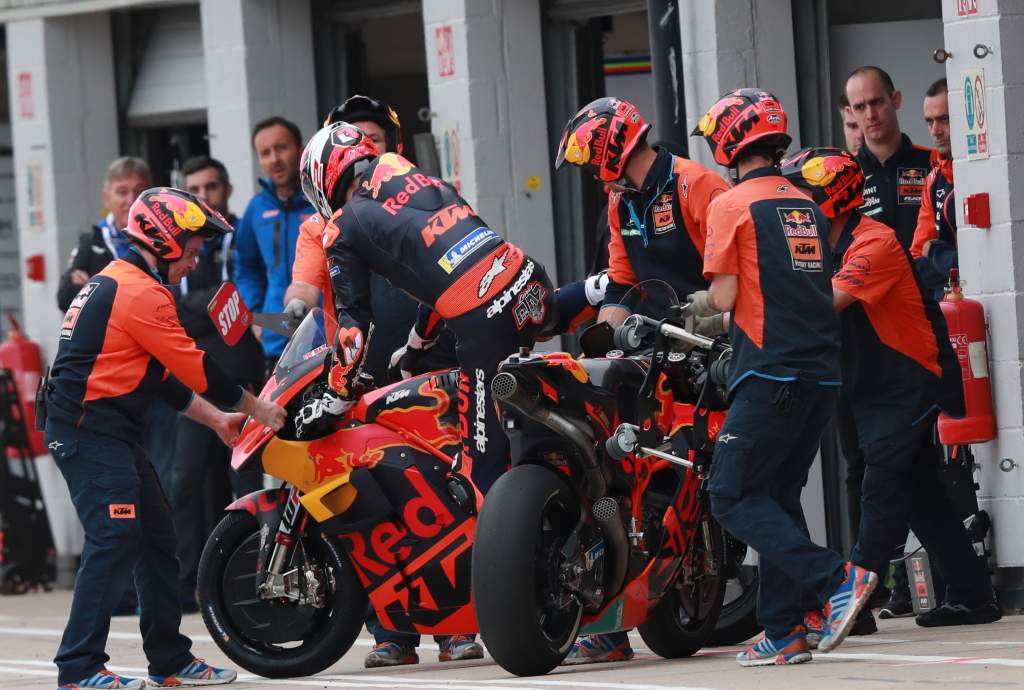 You've got to feel sorry for Loris Baz and his attempted 2018 return – and what could have been had the weather gods just played along for him.
He raced in MotoGP from 2015 to 2017 for first Forward Yamaha and then Avintia Ducati, a which that came to a sudden end for 2018 – replaced supposedly due to a difference of opinion with team bosses on some non-racing matters…
Left without a ride, he ended up on a Gulf Althea BMW in World Superbikes, but was given an exceptional offer halfway through the season: jump back onto a MotoGP bike – a factory Red Bull KTM, no less – for a one-off appearance at Silverstone to replace the injured Pol Espargaro.
Then it rained – and rained, and rained. And the new Silverstone surface could not cope.
Sunday's race never happened, and Baz, who had qualified a perfectly credible 18th, never got the chance to show what he was still capable of.
Chris Vermeulen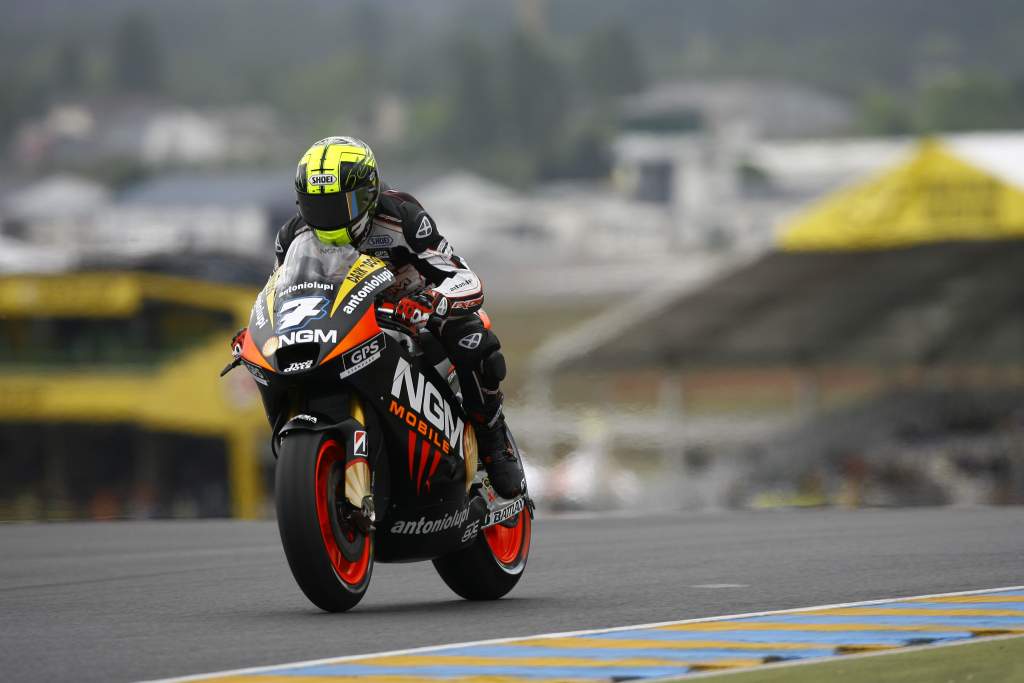 Former Suzuki rider Vermeulen's attempt at a comeback came somewhere where he has special memories: Le Mans, the home of his sole grand prix win from 73 races.
He had triumphed in a wet 2007 French Grand Prix, the highlight of an impressive season featuring three other podiums and sixth in the championship standings.
A podium finisher again in 2008, by 2009 the results had started to dry up and Suzuki let him go, bringing in Alvaro Bautista instead and relegating the Australian back to where he came from in the first place: the World Superbike paddock.
Injuring his knee before the 2010 season even started, and then aggravating the injury later in the year, meant Vermeulen never shone in the championship where he was previously a runner-up.
And when he headed back to Le Mans and MotoGP in 2012 for a one-off to replace an injured Colin Edwards on the BMW-engined Forward Racing Suter MMX1, it was to finish 17th not first.
Carlos Checa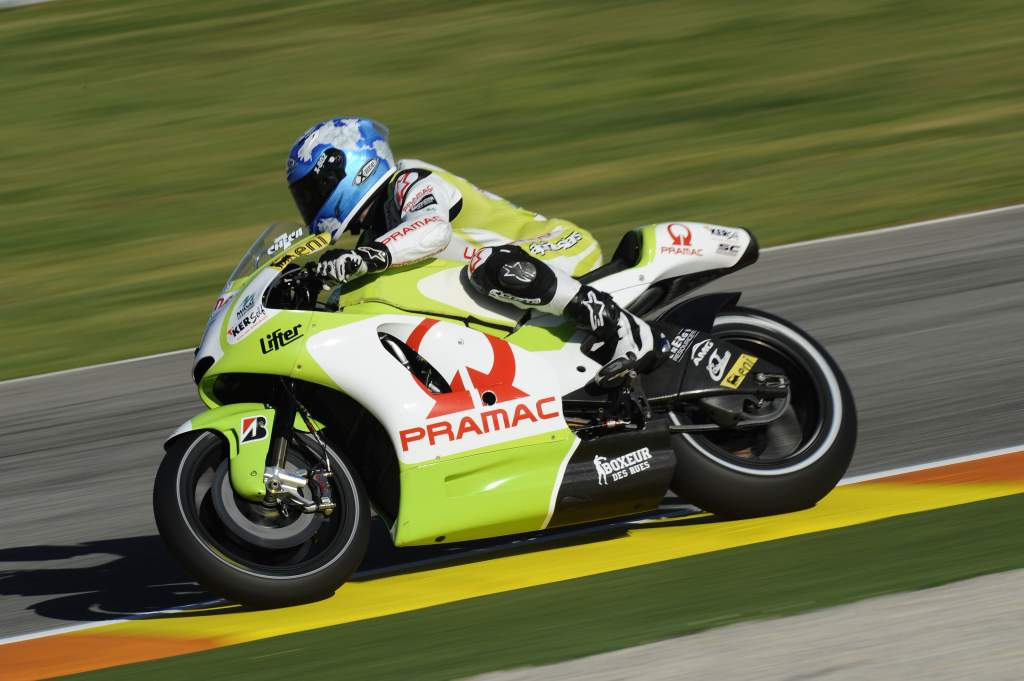 With 194 premier class career starts, there are few riders as synonymous with the late nineties and early noughties of grand prix racing as Carlos Checa.
Racing every season from 1996 to 2007 and amassing 24 podium finishes along the way, he was a stalwart if not quite a top performer, with a career-best championship finish of fourth in 1998.
All good things must come to an end, and by 2008 the Spaniard was instead bound for the World Superbike championship – where he got back to winning ways almost immediately and remained competitive until his injury-enforced retirement in 2013, even clinching the 2011 world championship along the way.
That speed on a factory-supported Ducati earned him the nod to return to MotoGP briefly, too, Checa heading to the final two races of 2010 to replace the injured Mika Kallio on the satellite Pramac Ducati.
It wasn't to be a cheerful final farewell, though. Checa crashed out in Portugal and picked up a solitary point at Valencia.
Toni Elias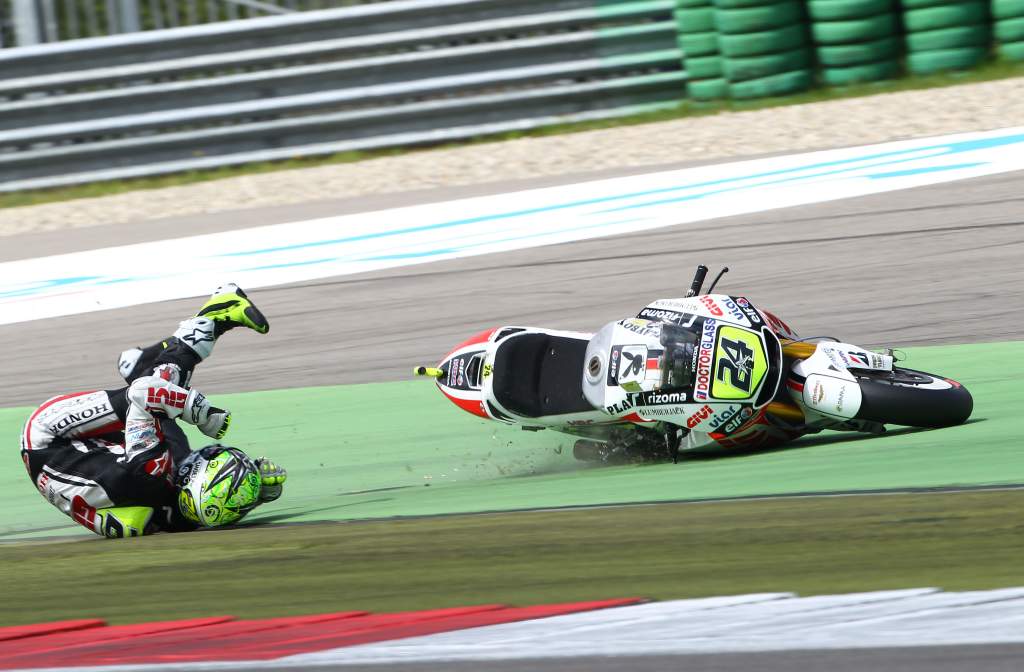 Estoril 2006 MotoGP epic winner and 2010 Moto2 champion Toni Elias is perhaps an oddity on this list in that he's one of the very few riders who's managed to return to MotoGP not once but multiple times – albeit with rather disappointing results each time that meant he never earned a long-term stay.
A championship frontrunner in the early stages of the modern era, the Spaniard was one of the few people to be able to say that he beat Rossi in a straight fight – winning at Estoril by a mere 0.002 seconds in 2006 and arguably costing Rossi that year's world title.
Demoted by 2010 to the new Moto2 class as it came in to replace the two-stroke 250s, Elias dominated it to take seven wins from 17 races – and earned himself an LCR Honda MotoGP seat for 2011 that ended in 15th overall, no top six finishes and a return to Moto2 for 2012.
Struggling to be competitive in the intermediate class with the Aspar team (where he had previously won 250cc races) he split with it halfway through the year.
That left him available to deputise for Hector Barbera at Pramac Ducati back in MotoGP, where he scored 10 points and a crash from three races.
Back to Moto2 (unsuccessfully) for 2013, he went to World Superbikes for 2014, but again returned to MotoGP in 2015 – first failing to score points while standing in for Karel Abraham on a Honda then scoring only two from five starts on the Forward Racing Yamaha as he replaced Claudio Corti, who had in turn replaced Bradl when he'd switched to Aprilia to replace another name on this list, Melandri.
And that was finally the end of Elias' MotoGP career. He's since become a MotoAmerica champion.
Olivier Jacque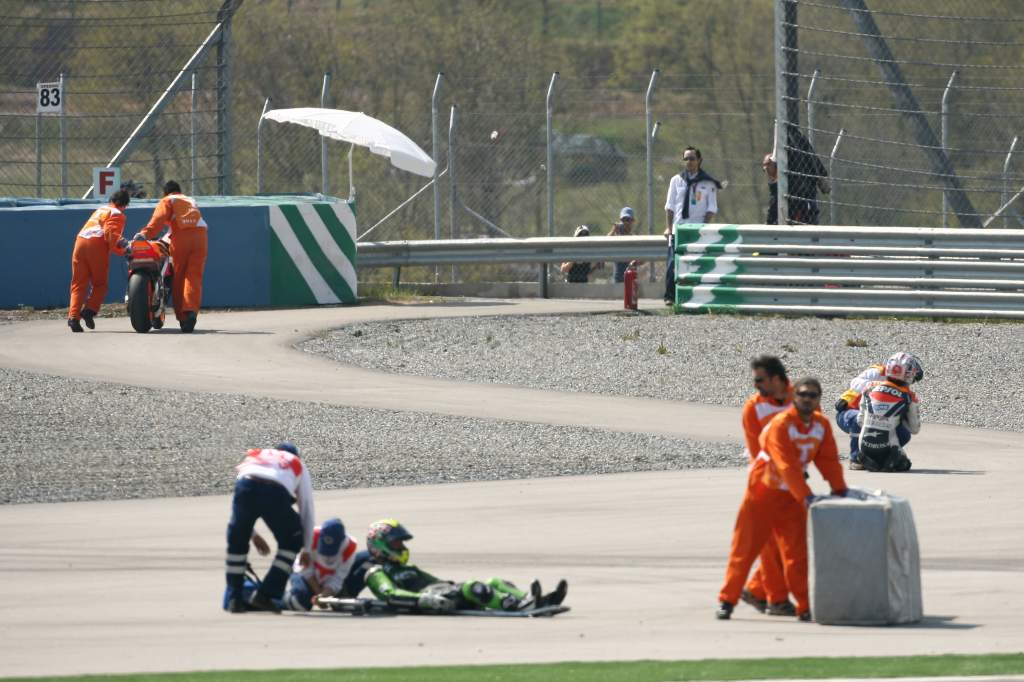 Another rider who got multiple cracks at MotoGP returns, Oliver Jacque actually spent as many seasons making odd appearances here and there as he did racing full-time, only actually being a full-time premier class racer for three seasons across 2001-03.
In 2004 he was back on a Honda RC211V engine in a Moriwaki frame, completing two of the Moriwaki effort's five races that year and scoring five points.
In 2005, he became Kawasaki's super-sub for the chronically-injured Alex Hoffman and achieved the greatest result of his whole career: an impressive second-placed finish in torrential rain at Shanghai.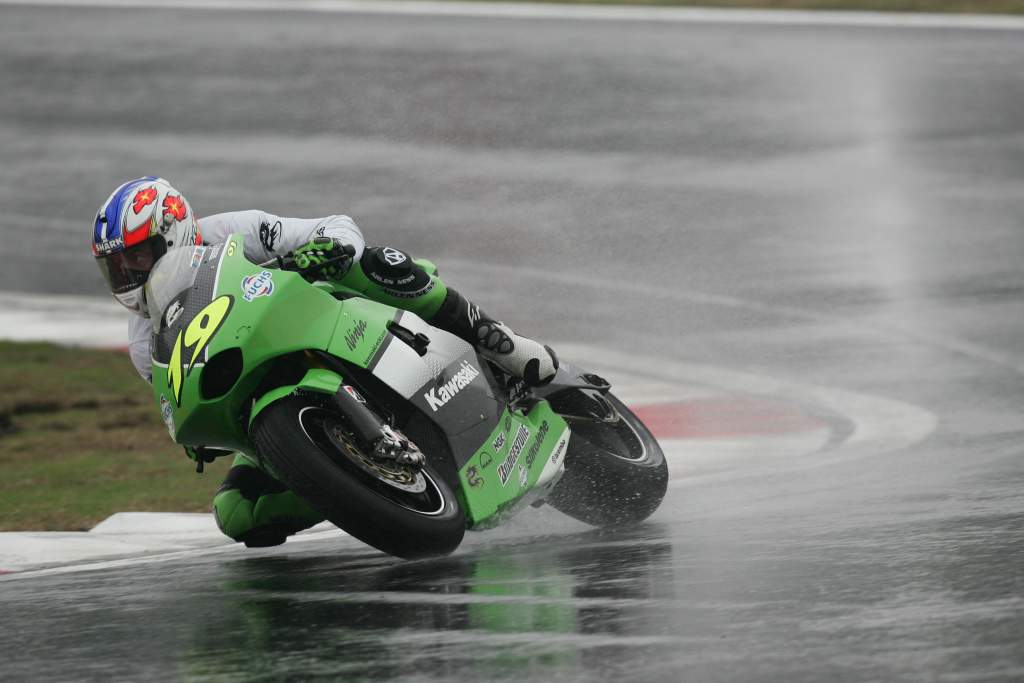 Brought back for another six races that year, he scored only a further eight points from them – but the Chinese podium was enough to earn a full-time seat for 2007, something that ended in catastrophe at Istanbul Park where he triggered a four-bike pile-up and sustained injuries so severe they ultimately ended his career.
FOUR ACTUALLY QUITE DECENT COMEBACKS
Troy Bayliss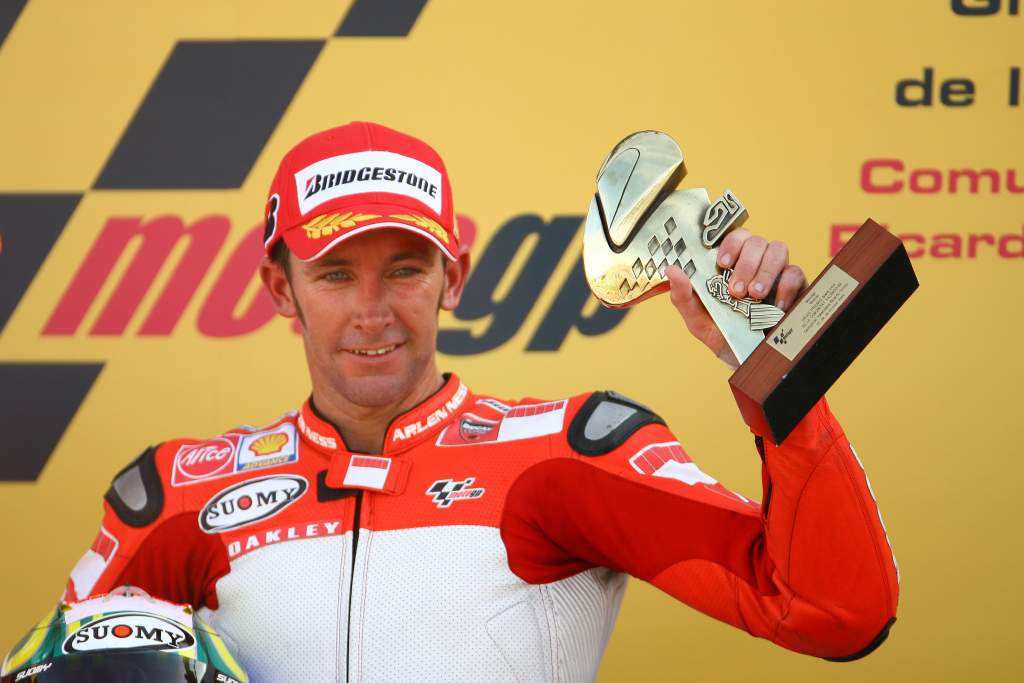 One of the undisputed kings of the glory days of World Superbikes, winning three world championships, Troy Bayliss never quite cut it as a grand prix racer – except, of course, on one glorious occasion at Valencia in 2006.
Spending three seasons as a full-time MotoGP rider from 2003 to 2005, first on a factory Ducati and then on a satellite Honda, didn't quite work out for the Aussie with a single podium on the Ducati and a disappointing 15th in the 2005 championship standings for Honda that meant he was relegated back to WSB.
Equipped with a factory Ducati there, he quickly racked up a second world championship to match his 2001 crown, and was the natural choice to replace the injured Gibernau at the final MotoGP race of the year at Valencia.
Bayliss supposedly brought the front forks from his WSB championship-winning 999 to slot into the Desmosedici, and it worked – and he achieved what he had previously failed to do in three full seasons and won the race!
Sylvain Guintoli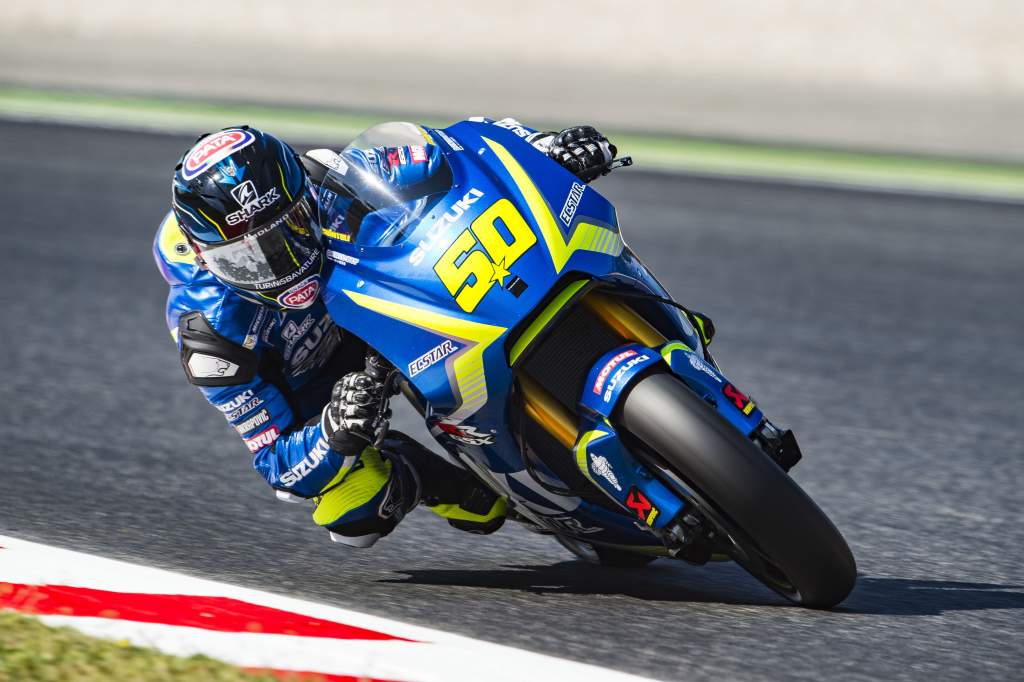 Slotting in former racers to test rider roles and therefore having a fast replacement on hand if needed has become something of a modern trend in MotoGP – and Sylvain Guintoli, along with Ducati's Michele Pirro, are the two stalwarts of the job.
World Superbike 2014 champion Guintoli in particular has been lauded as a key component of Joan Mir's 2020 world title, often referred to by Mir and his team-mate Alex Rins as Suzuki's third rider.
It means that, despite only scoring eight points from his 11 appearances for Suzuki across 2017-19 (to add to the two full seasons he spent as a MotoGP racer in 2007 and 2008), his contribution vastly outweighs his results ledger.
Alex Barros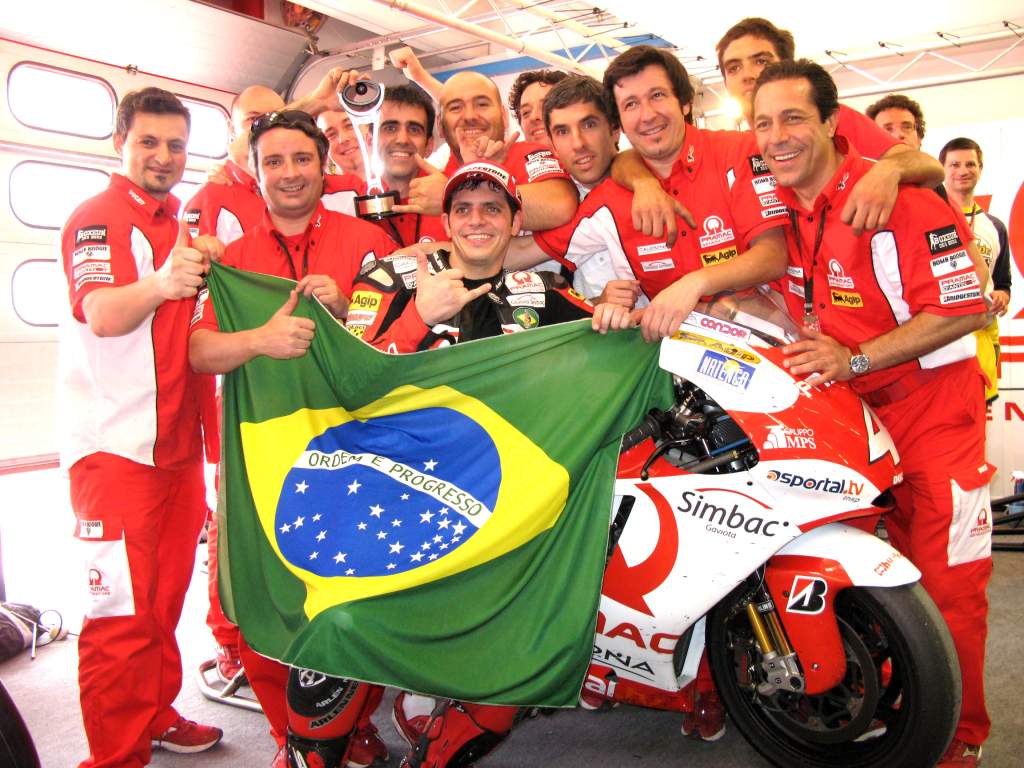 An absolutely prolific premier class racer, Brazilian Alex Barros has no fewer than 245 starts to his name, and – unlike some other racers with a career so long – he has the win tally to back it up too, standing on the podium 32 times, with seven of those on the top step.
By 2005, though, it seemed that he was on the way out despite eighth overall in the championship, and was promptly dispatched (as many before him) to World Superbikes for 2006.
A race win and sixth in the championship there was perhaps more surprising than expected, and it earned him a ticket back for the inaugural season of MotoGP's 800cc class.
And while it wasn't great, it wasn't bad either. On the podium for the final time at Mugello for an absolutely delighted Pramac d'Antin Ducati team, he finished the year 10th in the championship, bowing out in style and walking away from the sport content.
Nicky Hayden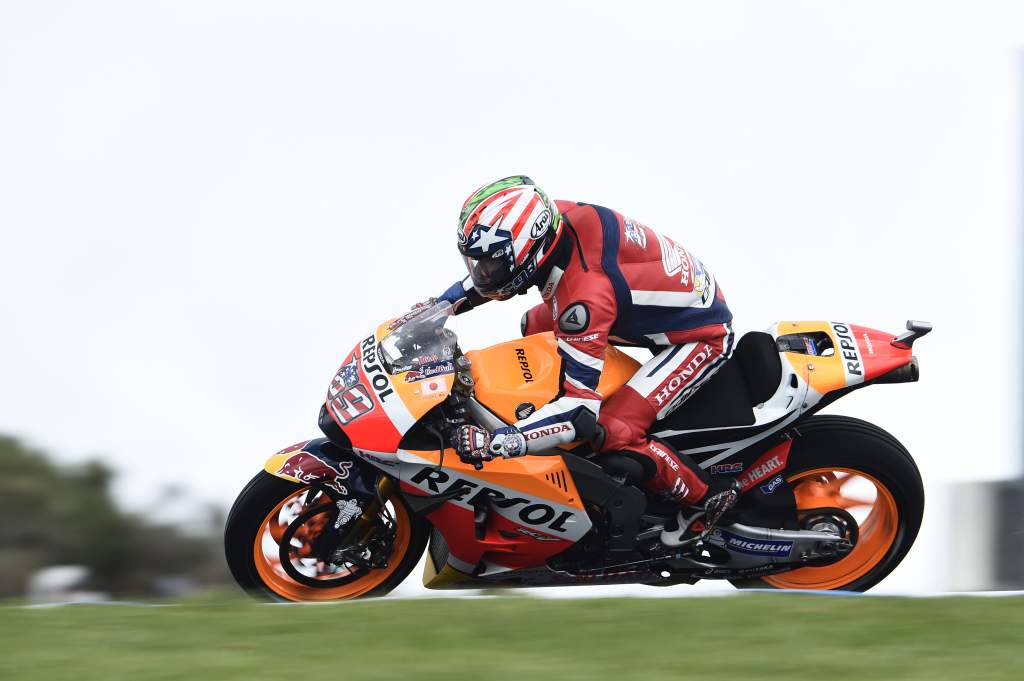 One of the most beloved riders on the grid, 2006 world champion Nicky Hayden arguably had little time for a MotoGP comeback thanks mainly to the length of his premier class career, sticking around from his rookie season in 2003 until 2015, when he headed up Honda's open class development with Aspar.
Subsequently handpicked to head its newly-launched full factory World Superbike program, it meant he was on hand to get drafted back into the premier class not once but twice as a supersub, first at Marc VDS to stand in for Jack Miller and then (much to the delight of new team-mate Marc Marquez) to Repsol Honda to replace Dani Pedrosa after one of his many injuries.
And while the American might have scored only a single point from the two races, it meant that he got one last run in the iconic Repsol colours only a few months before his tragic death.