MotoGP organiser Dorna has confirmed that at least three planned 2020 grands prix will not happen at all, with the German, Dutch and Finnish rounds all called off.
Though MotoGP has – like all motorsport championships – been battling constant calendar changes since the outbreak of the coronavirus pandemic, this marks the first time that it has actually cancelled races rather than postponing or rescheduling them.
The Sachsenring, Assen and KymiRing races were already in serious doubt thanks to bans on large sporting events put in place by the tracks' respective national governments, and all three circuits had already released statements confirming they would be unable to go ahead on their originally-scheduled dates in June and July.
Now with the potential calendar beginning to look increasingly crowded in the latter stages of the year when MotoGP hopes to get at least some races underway and with weather conditions in northern Europe much less favourable to racing later in the year, Dorna has now admitted that it won't be possible to reschedule those three events.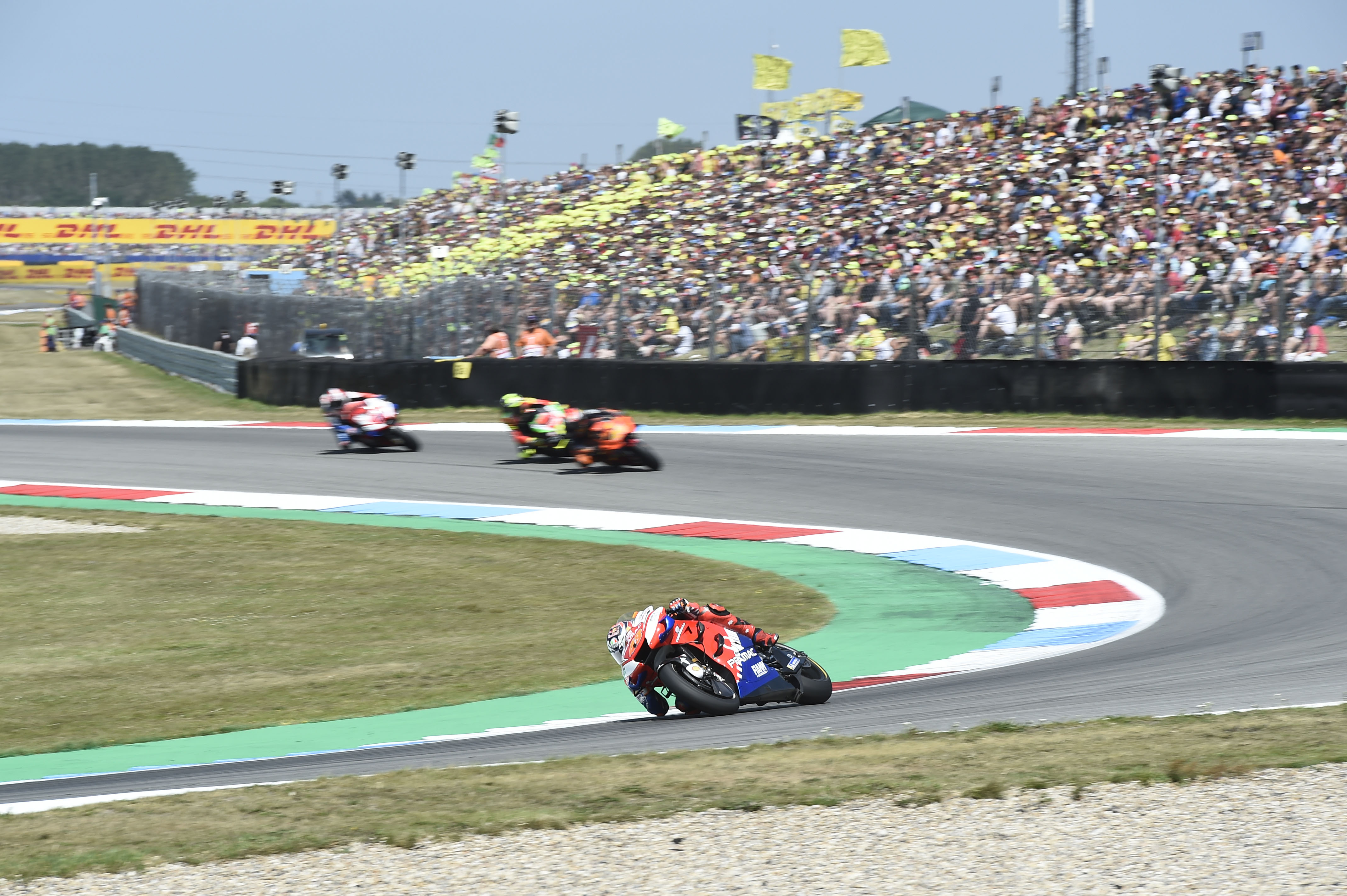 Dorna CEO Carmelo Ezpeleta said it was "with great sadness" that the "three important grands prix" were being called off for 2020.
"The German GP is raced on a truly unique track with an incredible history, and the KymiRing is an exciting new venue set to welcome grand prix motorcycle racing back to Finland for the first time since 1982," he added.
"And the iconic TT Circuit Assen had the unique honour of being the only venue to have held a round of the motorcycle racing grand prix world championship every year, uninterrupted, since the championship began in 1949.
"On behalf of Dorna I would like to thank all the fans for their understanding and patience as we wait for the situation to improve.
"We very much look forward to returning to the Sachsenring and the TT Circuit Assen in 2021, and eagerly await the grand prix debut of the new KymiRing next season."