Honda MotoGP rider Marc Marquez says Joan Mir's and Alex Rins' debuts in the Valencia test – and how long it took them to get to an "acceptable laptime" – reflect the current state of the RC213V bike.
Mir and Rins have joined Honda's premier-class roster following Suzuki's MotoGP withdrawal, with the former slotting into the factory team alongside Marquez and the latter replacing Marquez's brother Alex at LCR.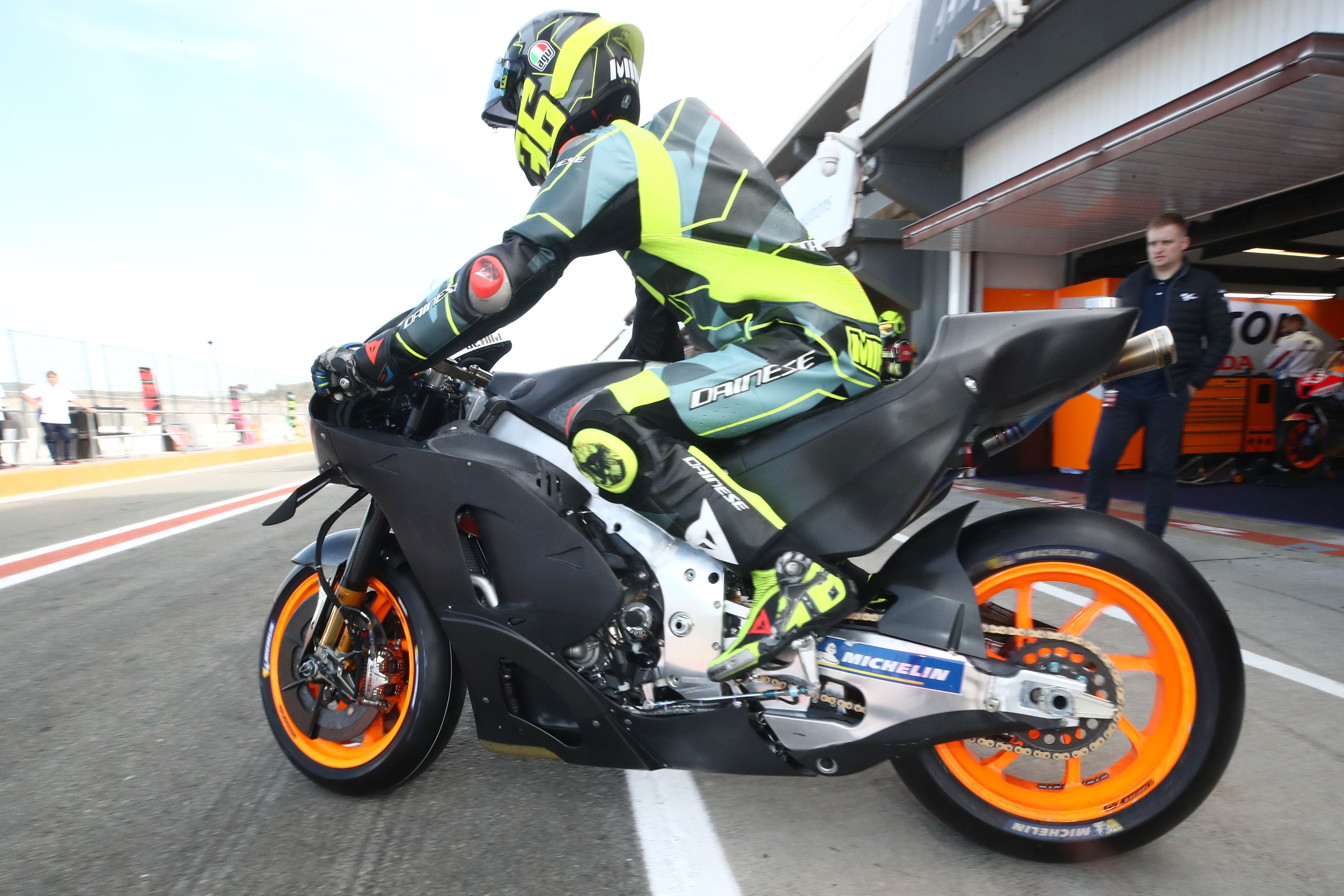 The duo both spent most of the eight-hour single day of post-season testing over a second off the pace, though Mir ultimately got within one second in the closing stages.
The 2020 champion finished 18th, nine tenths of a second off pacesetter Luca Marini's VR46 Ducati, while Rins was a further three tenths down on Mir in 20th.
Neither rider spoke to the written press in the aftermath, as part of what Honda says was an agreement with Suzuki – which presumably still has the pair under contract until the end of the calendar year.
But Mir and Rins did give brief interviews to MotoGP.com, both saying they'd had a "good day" and emphasising high mileage – 73 laps for Mir, 91 laps for Rins.
Neither spoke at all about the bike's characteristics, although it can only be speculated whether this was because they didn't want to or because this was a stipulation within the agreement with Suzuki.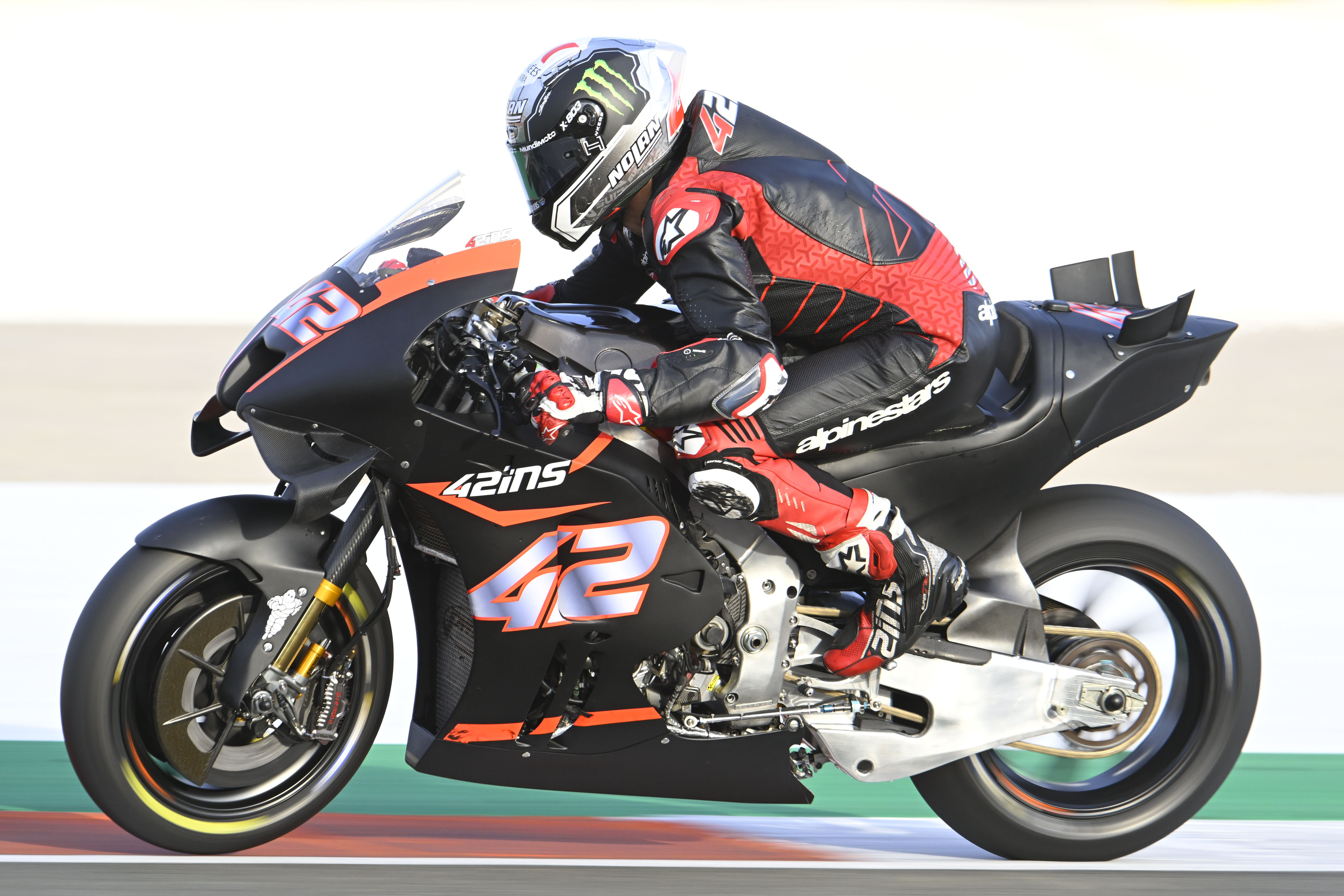 Factory Honda team boss Alberto Puig said for Mir "the target was to go" and log as many laps as possible.
"Of course the bike is quite different, he said," Puig told MotoGP.com of Mir. "He has to adapt to it."
Rins' new team boss Lucio Cecchinello went into slightly more detail, explaining that the initial focus was working on the riding position and making Rins comfortable, and that the subsequent aim was "to collect information regarding his riding style – the way how he brakes, the way how he opens the throttle – adjusting some maps".
"We know he's an experienced rider and he likes to have a little bit less electronics, he likes to have the bike more in his hands," Cecchinello told MotoGP.com, both he and Puig having spoken in the final hour of the test. "And this is something interesting for us.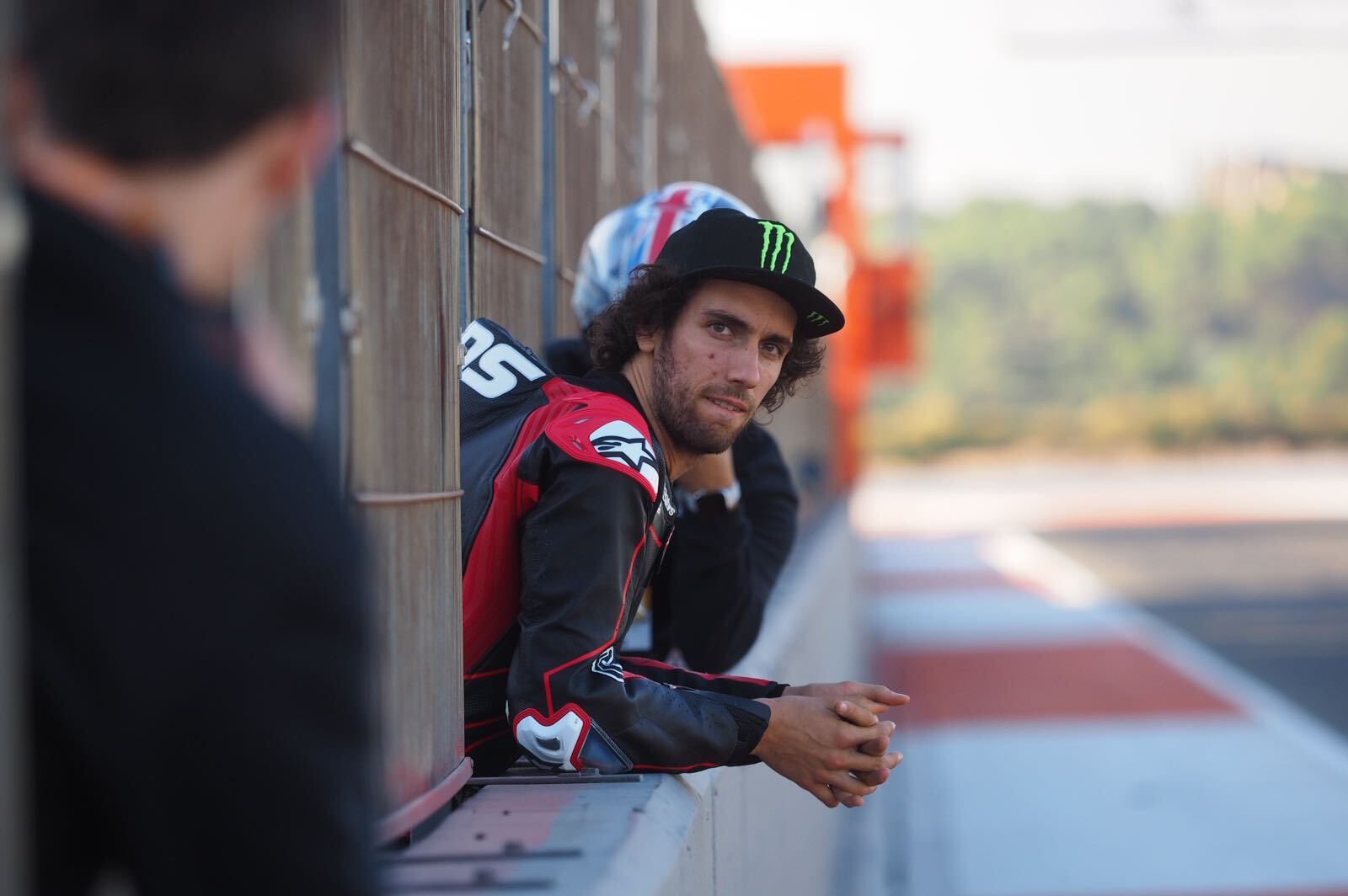 "And we will keep working on that direction without focusing too much on the laptime, because we need as much information as possible without making any mistakes [crashes]."
Marquez, who ended the test underwhelmed by the Honda package provided to him, was shown listening in on Mir's debrief during the test broadcast.
Asked whether he'd talked to the two Suzuki converts, he said: "No, not much. I heard a bit the comments of them.
"They were a bit surprised in the beginning. Now looks like step by step they are becoming better and better.
"But, I mean, as we know, on this bike to do a race pace, to be constant in the laptimes, it's difficult. But we are in one of the best circuits for the bike.
"So, yeah. You will ask them, I don't want to [speak for them], they will comment."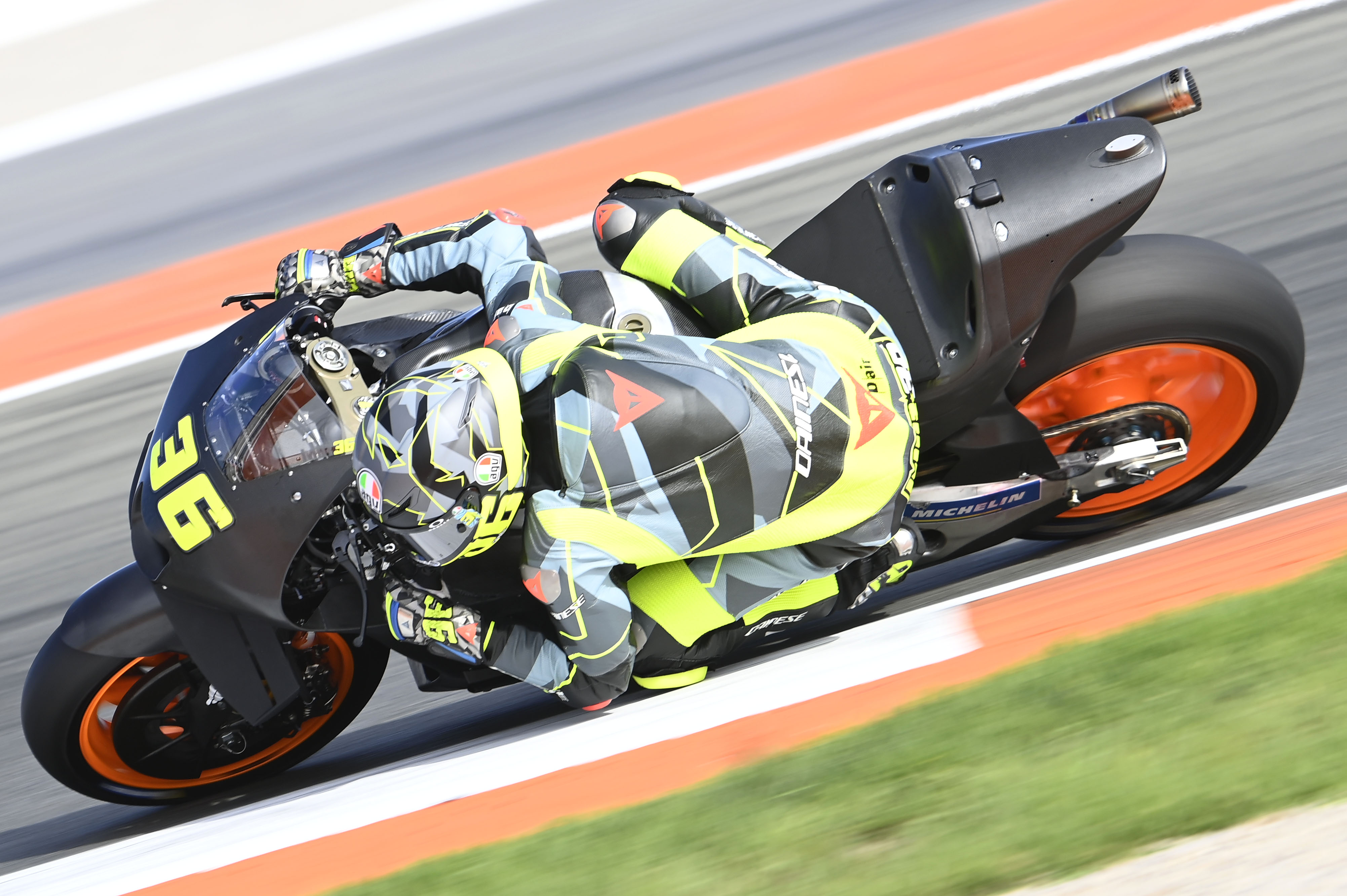 The six-time MotoGP champion did then elaborate further when asked about the impact Mir and Rins could have on off-season development.
"Of course they are part of Honda and it was so important for me, their comments, the first impression," Marquez added.
"Because when you ride a bike, you get used to those problems – if you are a guy talented like Mir and Rins, you start to adapt to those problems. Because you are talented. And they will be fast.
"But as we see – you see on the laptimes, if it's an easy bike or not. If it's an easy bike, you go out and you are on the same laptimes as the other bikes. If it's a difficult bike, you go out and you take all the day to be at an acceptable laptime."