New KTM signing Jack Miller says that he's confident that the form he exhibited on the opening weekend of the 2023 MotoGP season can be carried forward into the championship's upcoming race weekends – and that the spectre of unrealised promise from the KTM RC16 in the past isn't something to worry about.
Miller had a successful first weekend on the Austrian bike, surprising many by delivering first a shock laptime on Friday to top the opening day of the season, then backing it up with a second-row start in qualifying and a pair of top-seven finishes in the weekend's two races.
"I think the first race weekend has been a success," he enthused after getting narrowly beaten by team-mate Brad Binder for sixth in Sunday's main event.
"We've come out of here with decent points – nothing like the haul that [double race winner] Pecco [Bagnaia] got away from here, but it's a long season with 40 more races to go and we'll keep plugging away."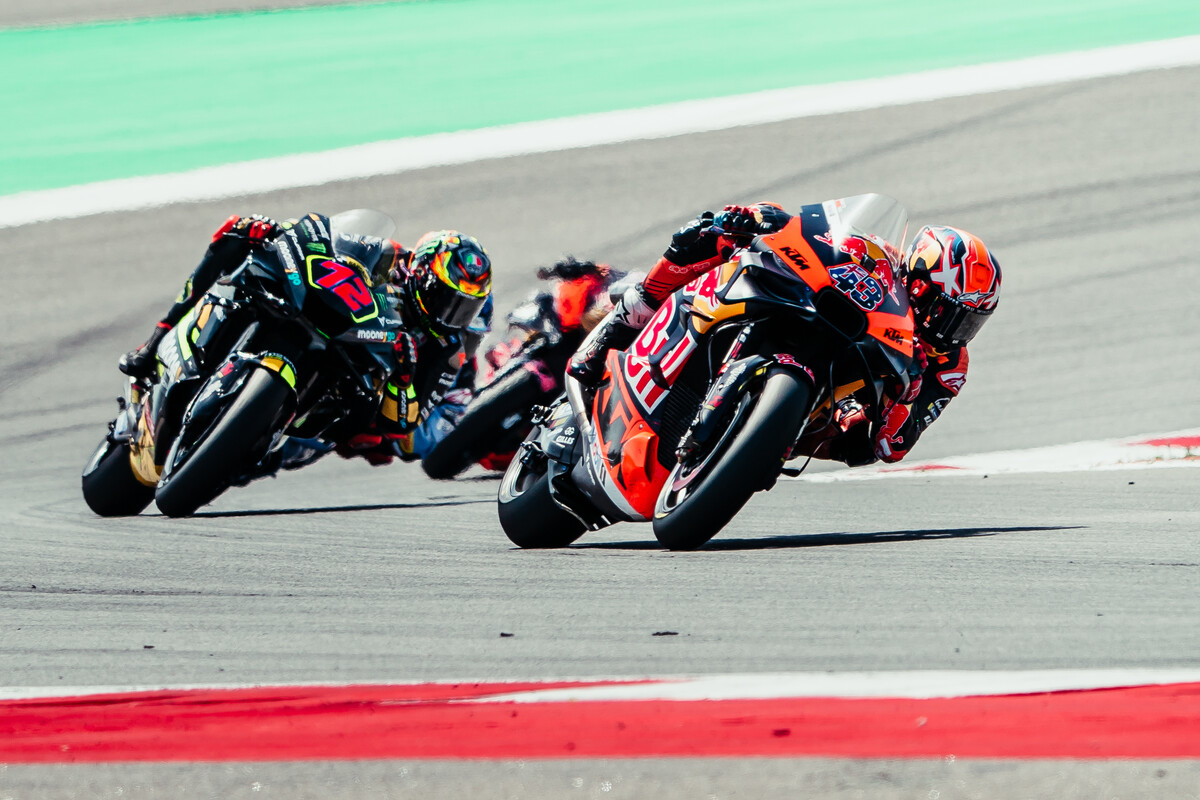 That's form far beyond what looked realistic to outsiders as recently as two weeks ago when the Australian joined the rest of the MotoGP grid in testing at the Portimao circuit. But Miller says that with the chance to finally put together all their disparate improvements into a complete package on the final day of testing, it means that he and KTM have hit the ground running for races.
With considerable changes over winter ever since Miller joined the KTM works team last November at Valencia, the centrepiece of KTM's big improvements has been a new big bang firing order engine – and it leaves Miller confident that Portimao form should be repeatable.
It is obvious why that would be a concern for KTM given the last two years.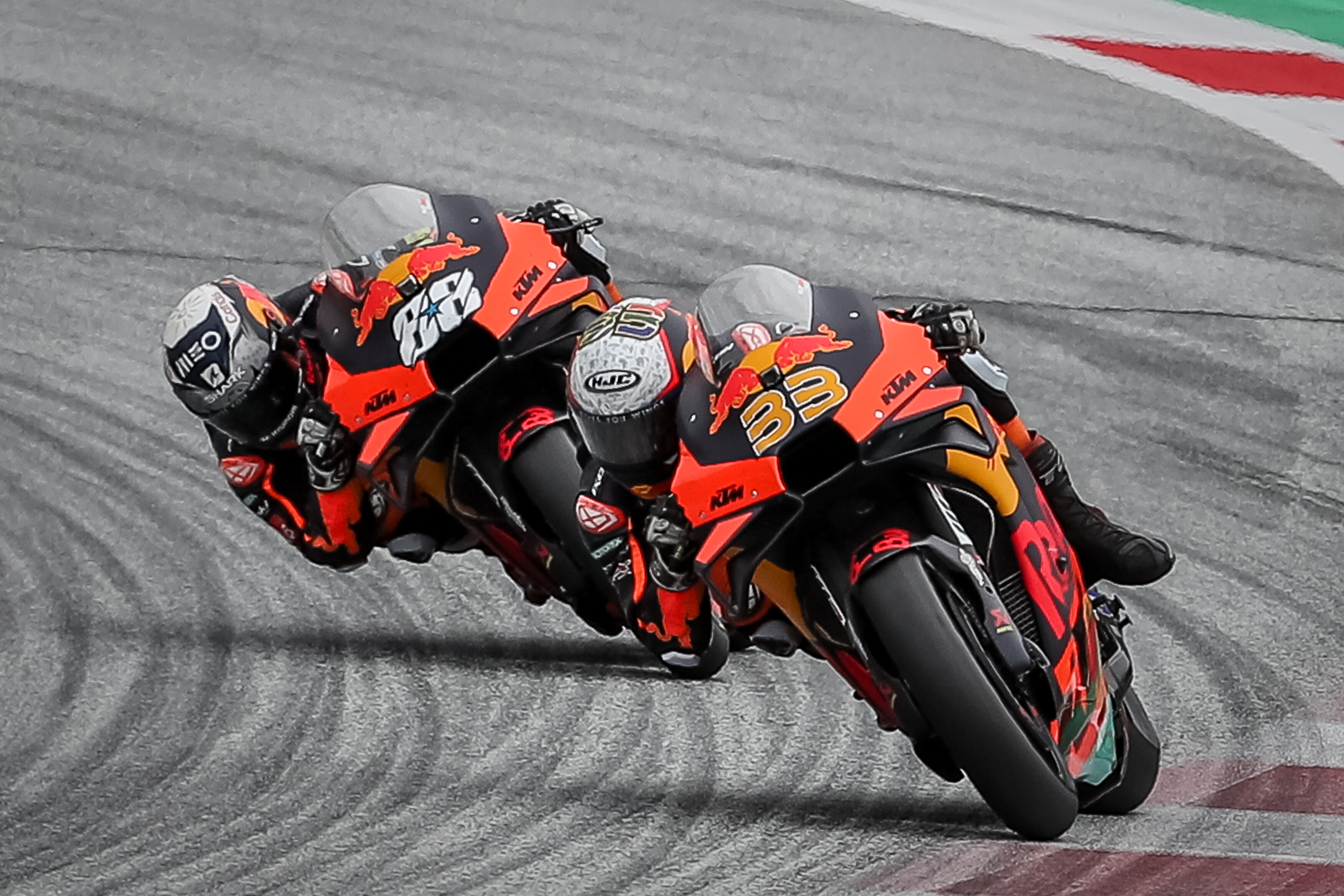 In 2021, its four podiums represented 45 percent of its constructors' score for the season – in comparison, for champion Ducati the best four results accounted for 28 percent of the tally. The following year, KTM's five podiums were 46 percent of its season haul, with Ducati's five best results respectively adding up to that same 28 percent.
The erratic scoring was particularly pronounced in the case of the rider Miller replaced, Miguel Oliveira, who scored 243 points as a factory KTM rider – with just five races of 38 accounting for nearly half of that tally.
"I really hope so," Miller said when asked by The Race about transferring the Portimao performance performance, first to the Termas de Rio Hondo circuit this coming weekend.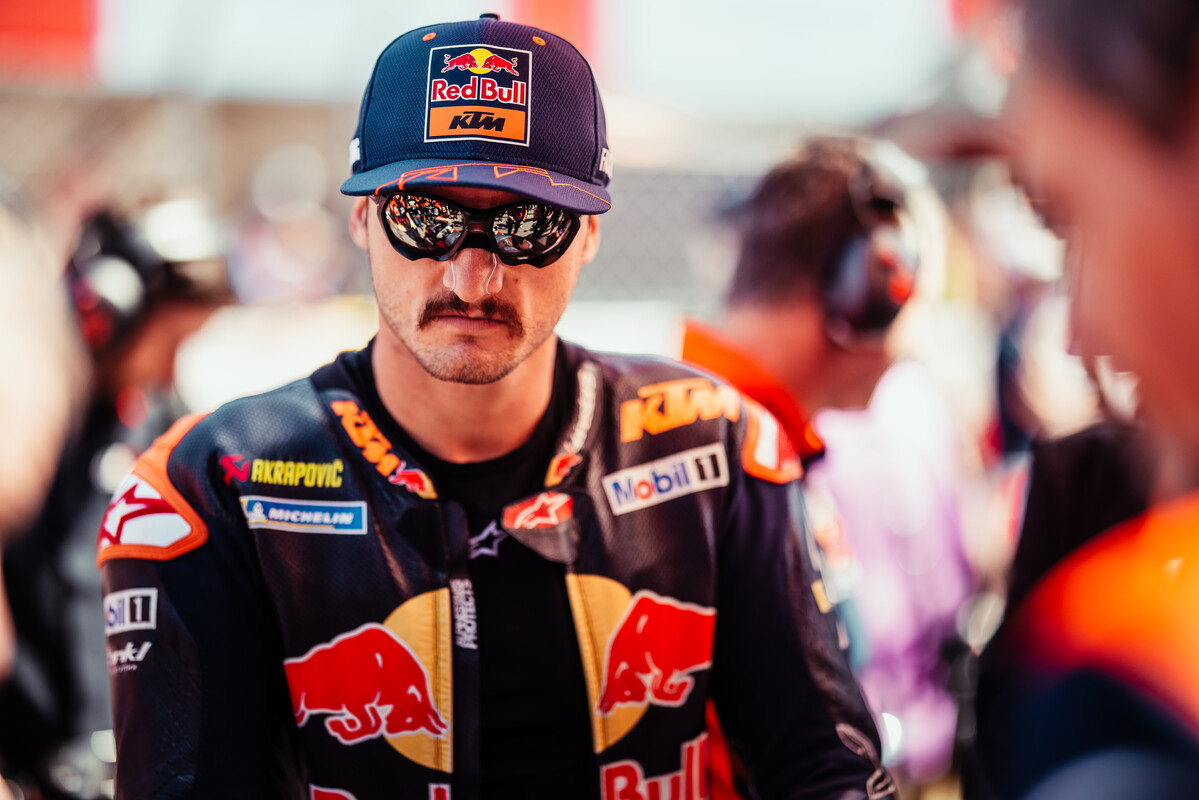 "I feel like the steps we've made in terms of electronics and strategies and things like that, in terms of set-up – our plan coming into this grand prix was to not turn the bike upside down any more, because we've been doing that. We kinda got comfortable on the last day, and our plan for this weekend was normal race weekend kind of stuff.
"Getting the bike into a decent position and working on myself and riding the bike – and I think we've been able to do that. I'm crossing my fingers, and we won't know until we get there, but I'm hoping that the bike we've got now, the electronics we've got in place, and the way the chassis is working means we can make it work at these upcoming events."
Another more visible piece of the 2023 RC16 package has been the huge new rear wing gradually being fitted to the back of all the KTM and Gas Gas machines at Portimao – an object that Miller admits is function over form, but that does bring a considerable improvement to their performance.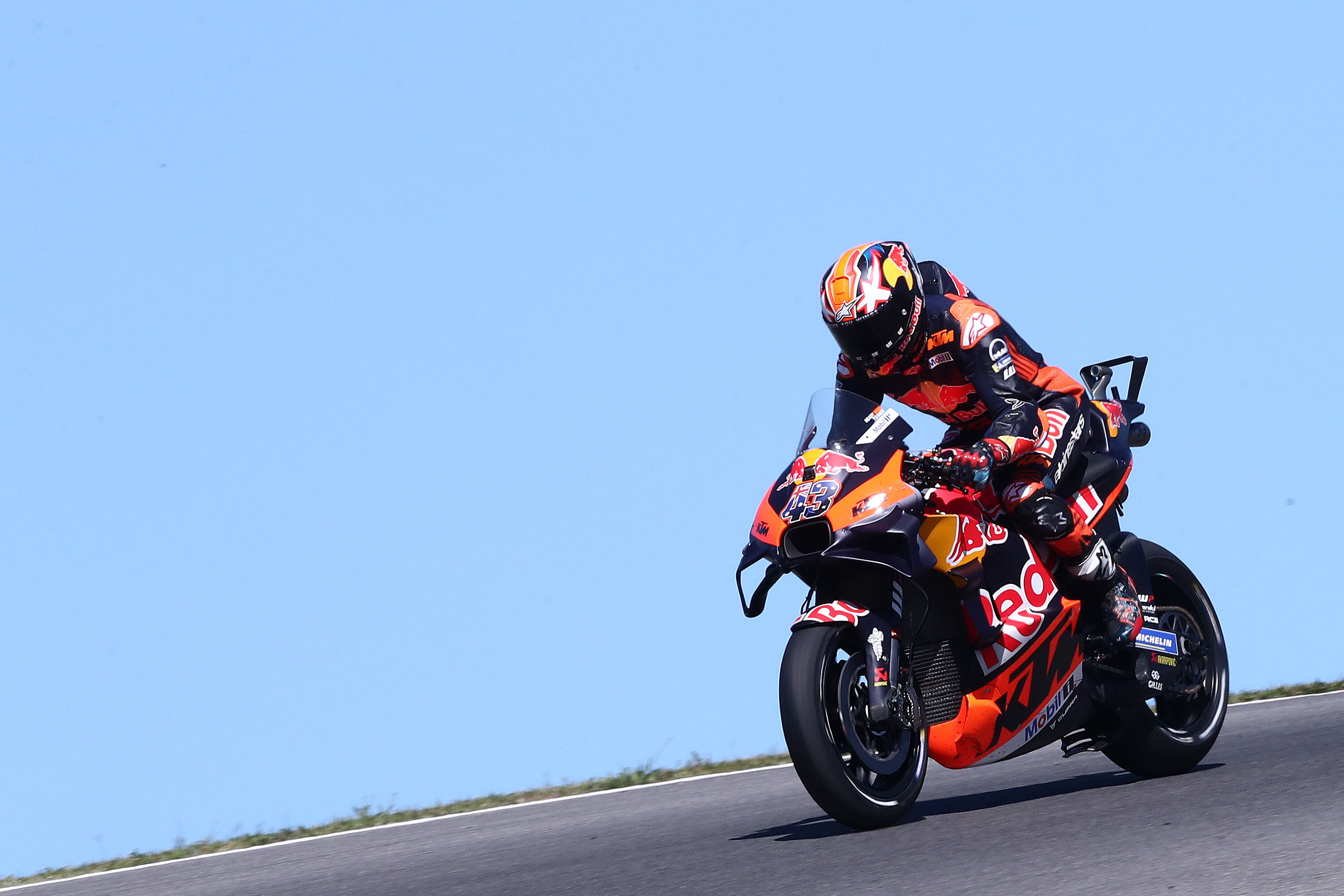 "It's more on drive, more than anything else," he explained. "I was kinda hesitant to put it on, because it is f***ing ugly, but once I put it on I noticed a massive difference through corners nine, twelve and even the last corner.
"Once a certain speed is hit, you can feel a massive load really pushing the rear tyre into the ground, which is nice."