The opening round of a MotoGP season is always a nervous time even at the best of times, but both the move away from the wide open spaces of Qatar's Lusail track to the totally different Portimao circuit and the addition, for the very first time, of a sprint race to the weekend's format meant that the Portuguese Grand Prix was always going to be an unmissable event – and it didn't fail to deliver.
None of that pressure seemed to bother reigning world champion Pecco Bagnaia in the slightest as he took home the maximum available 37 points, and he had the added bonus not just of two wins but of seeing many of his theoretical championship rivals struggling well behind him.
That makes it perhaps more easy than ever to slot the riders into our new ratings system. Scoring the (slightly-depleted) 21-man grid in order based on their performances not just in the main event but also Saturday's sprint race, it's obviously all subjective – but comes not just from their final race result, taking into account things like the machinery they're on and the pre-race expectations.
1 Pecco Bagnaia
Qualified: 2nd
Sprint: 1st
Race: 1st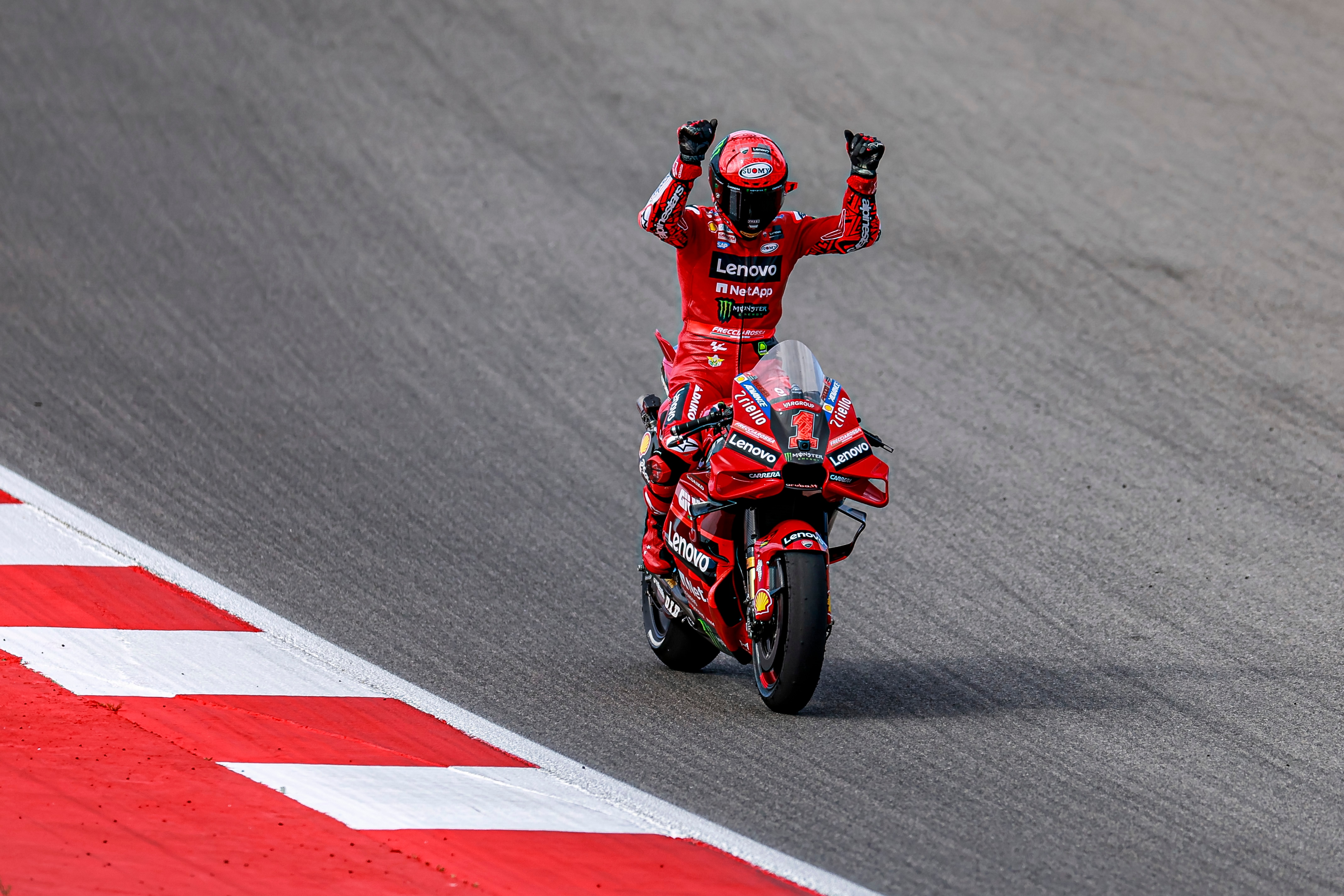 MotoGP's reigning world champion was imperious at Portimao. There's no other way to put it.
The Ducati rider never for one moment, in two separate races, looked to be under real pressure – and proved that by being able to comfortably defend against late pushes from first Jorge Martin and then Maverick Vinales.
In living up to all of his pre-season expectations, it should be a weekend that puts the fear into his rivals as he walks away with the maximum available points haul.
2 Jack Miller
Qualified: 5th
Sprint: 4th
Race: 7th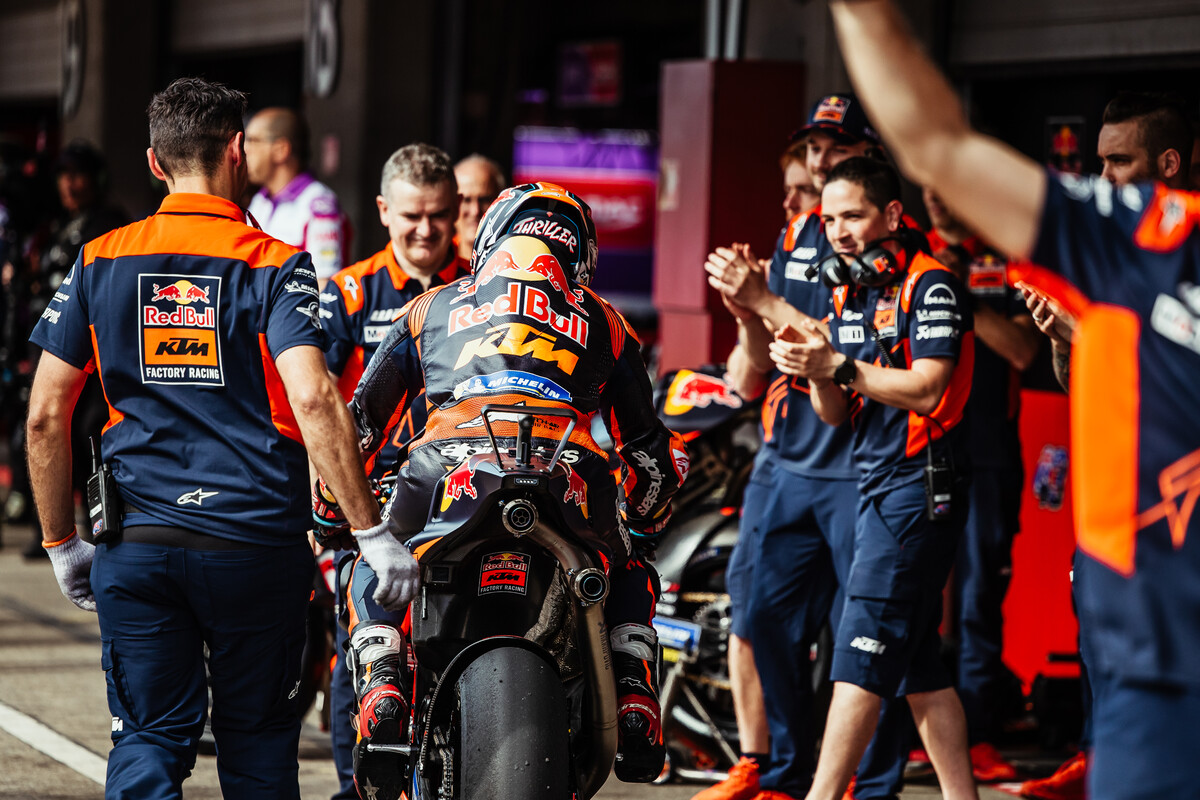 In the measure of expectation versus outcome, it's hard to argue that anyone expected Jack Miller to deliver anything like what he did in the end.
Taking a KTM that looked like something of a lost cause during testing and firing it into podium contention not once but twice marked a very impressive weekend for the Australian on a machine that's still brand new to him.
Sure, he just got pipped by team-mate Brad Binder in the main race, but even being as close as he was was a surprise – and if the bike continues to work at other circuits, Miller will be one of the year's standouts.
3 Maverick Viñales
Qualified: 7th
Sprint: 5th
Race: 2nd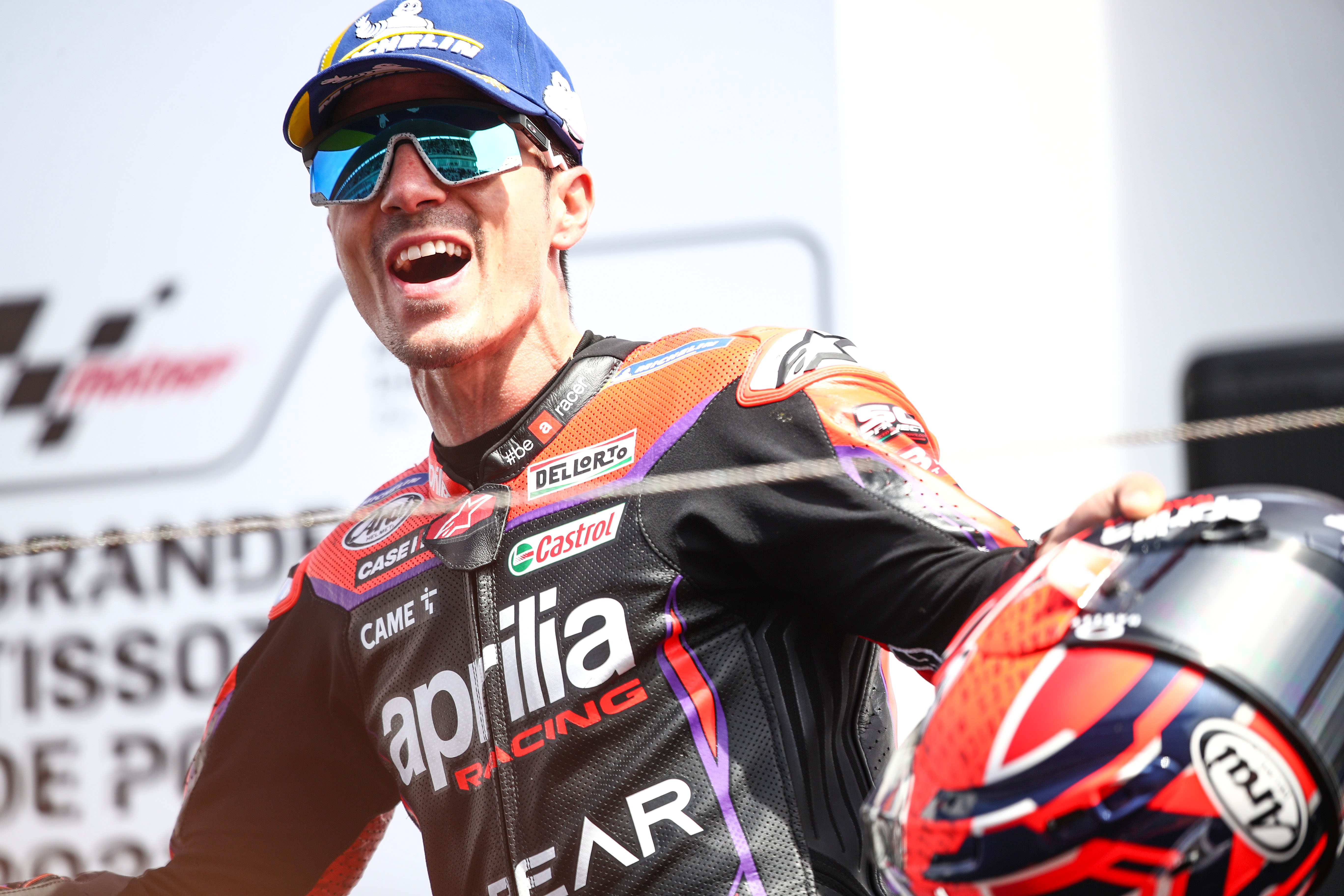 We've been getting closer and closer to a Maverick Vinales breakthrough moment at Aprilia, and while Sunday wasn't the race win he so desperately wants, it felt the closest he's been so far.
While no one had anything to answer Bagnaia, Vinales was the closest when it came down to it, and if he can maintain this form going forwards, then there's a very real chance that he can use pace and consistency to launch the sort of title effort his team-mate Aleix Espargro had in 2022.
4 Jorge Martin
Qualified: 3rd
Sprint: 2nd
Race: DNF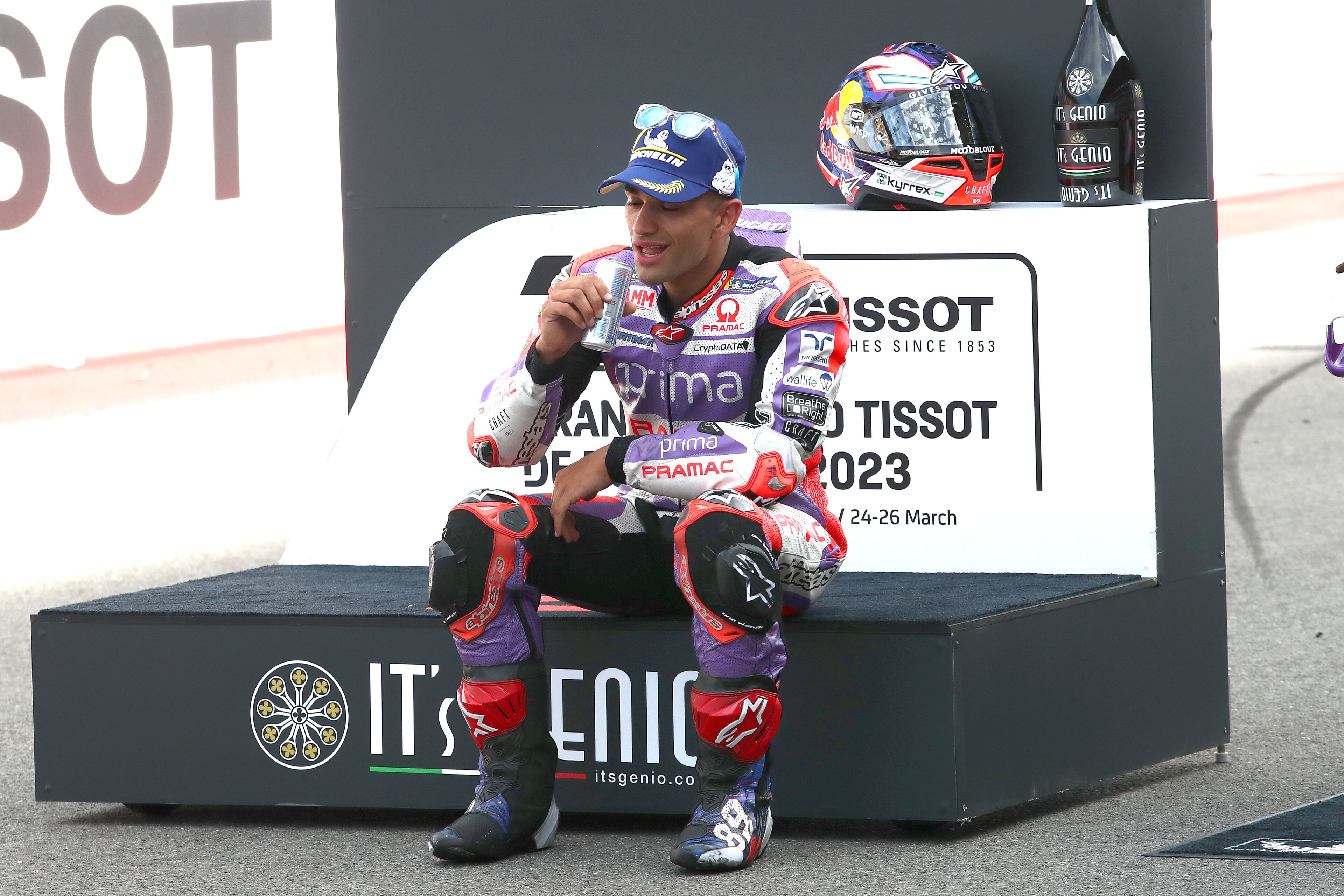 If there was one rider on the grid this weekend who looked able to consistently challenge Bagnaia, it was his fellow Ducati rider Jorge Martin. Just as strong as we expected him to be in the sprint race but not quite at Bagnaia's level of racecraft just yet, he had to settle for second.
What would have been possible in the main event is harder to tell given Martin's propensity for trailing off in the closing stages of longer races – but a Marc Marquez-shaped missile means we'll never know!
5 Marco Bezzecchi
Qualified: 8th
Sprint: DNF
Race: 3rd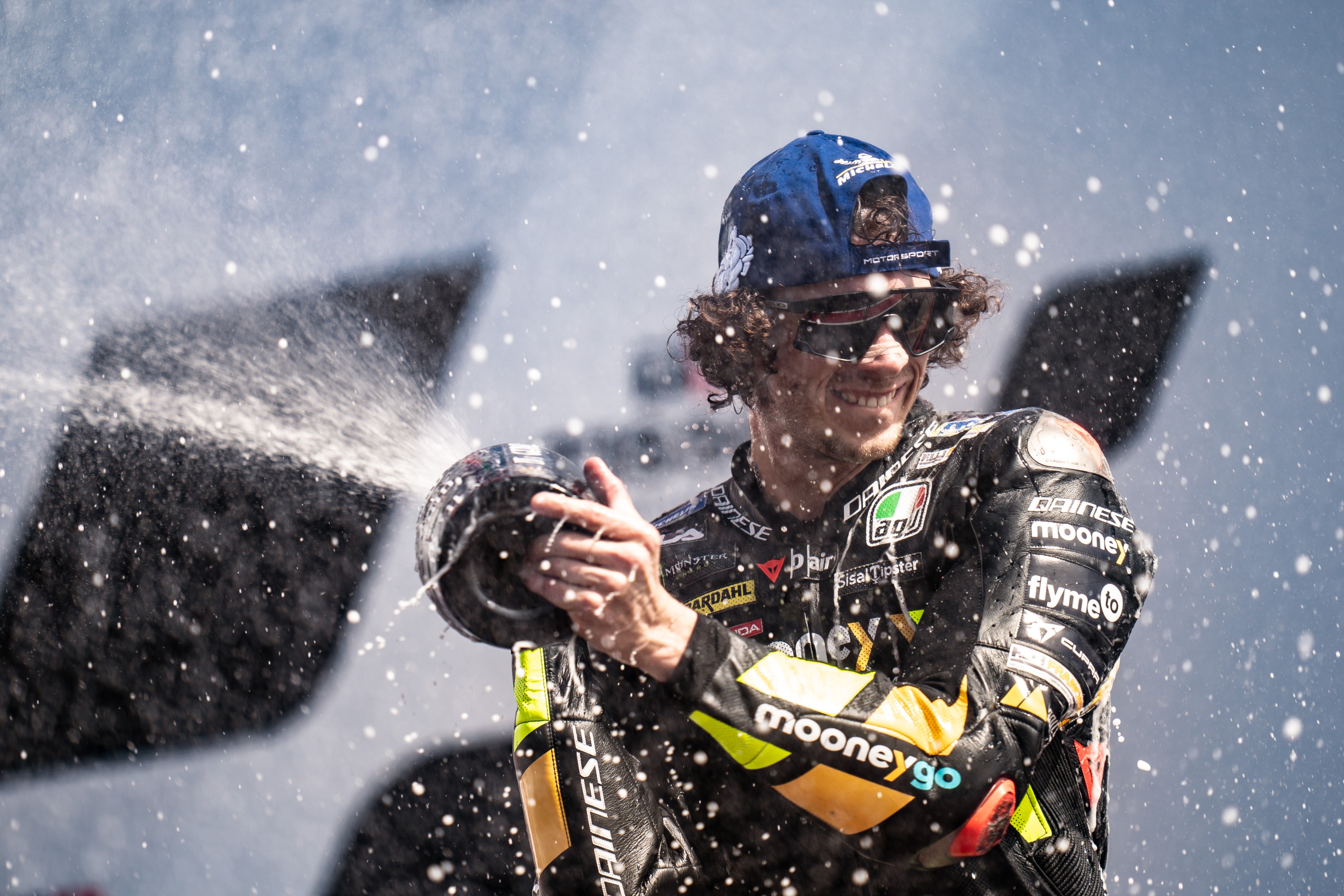 A weekend of highs and lows for the VR46 rider, after his first race of the year ended in the gravel but his second (and the more important one) finished with him on the podium. It shows that Bezzecchi's pre-season form wasn't a flash in the pan and that his pace at Portimao on Friday was representative of what he was capable of on used tyres.
It bodes well for how he's maturing as a complete package, and there's no way it's his only trip of the year to the podium.
6 Johann Zarco
Qualified: 10th
Sprint: 8th
Race: 4th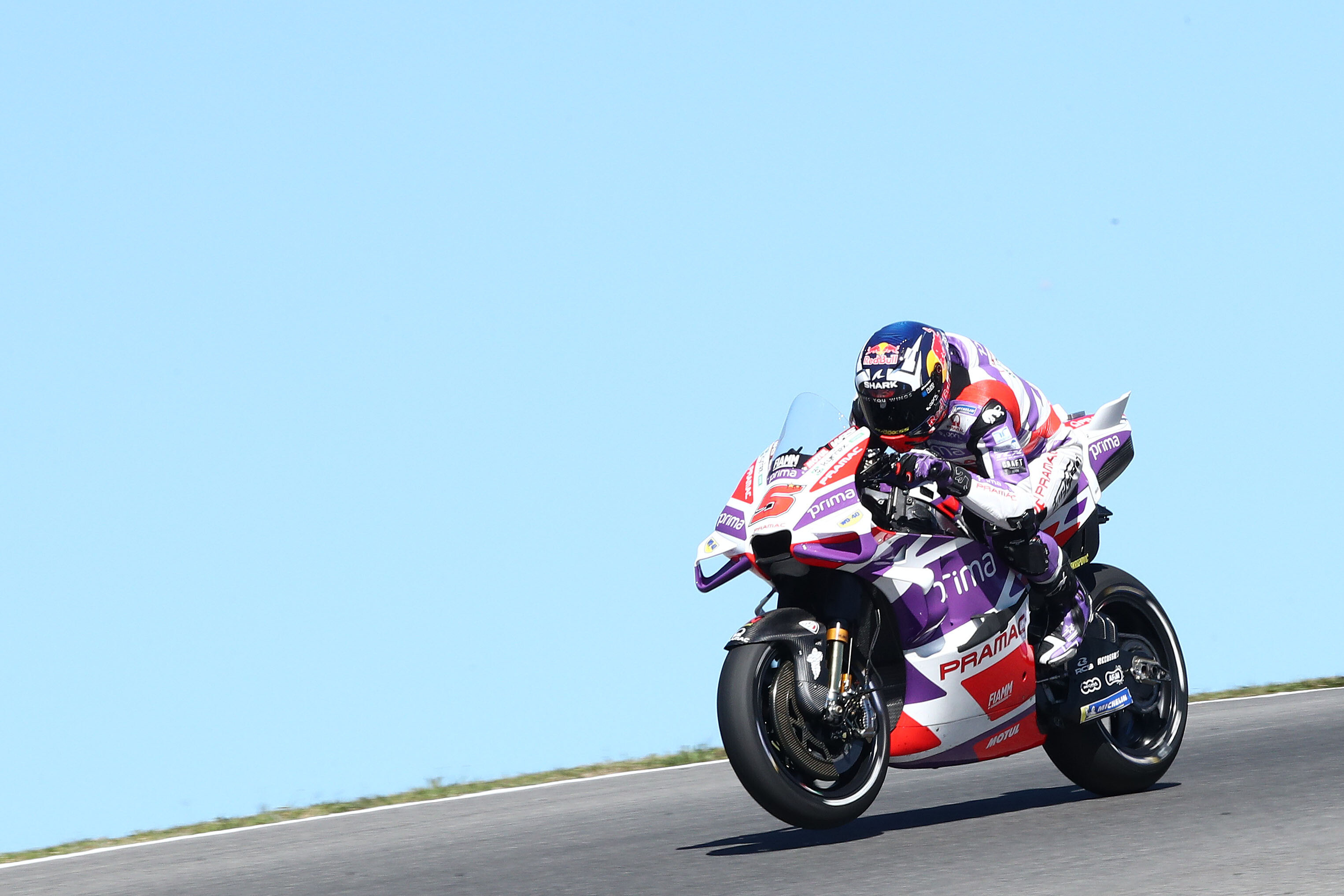 Johann Zarco has a particular skill in MotoGP of going relatively unnoticed in many races yet still managing to ghost his way into a good finish. That wasn't the case on Sunday, though, when we saw an exceptional final lap from the Frenchman to pick up three places and end up not far from yet another podium.
His sprint race was less impressive though, and he's one of many riders whose focus will be on improving Saturdays going forward.
7 Alex Marquez
Qualified: 13th
Sprint: 9th
Race: 5th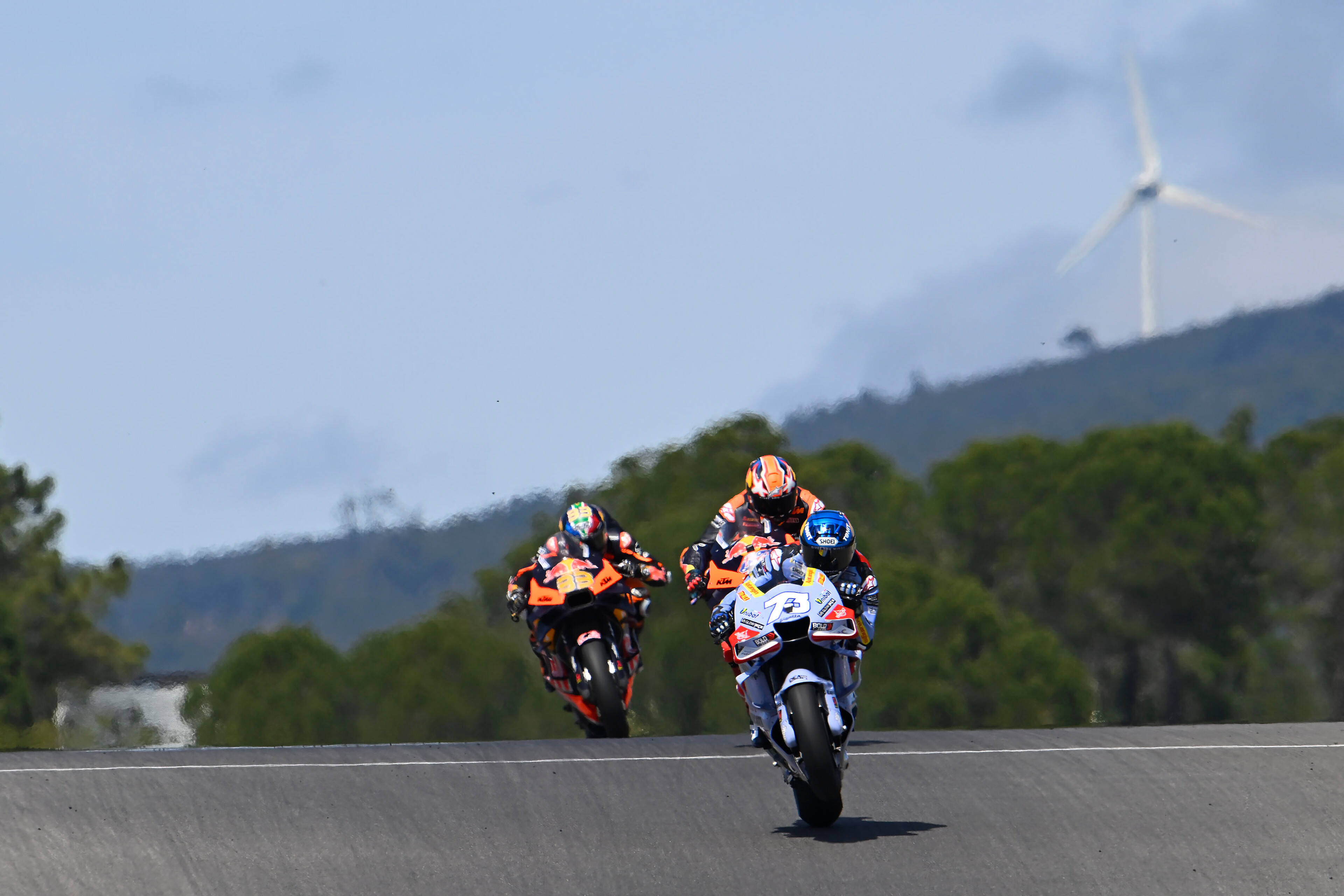 One of the lessons learned from pre-season testing was that Alex Marquez, Ducati-mounted after a career on Hondas, was going to be a dark horse – and Sunday's race in particular really emphasised just how strong he is now.
Had it not been for him being unable to strong together a fast lap in Q1, he'd have had an even better weekend, but the complete package is slowly coming together and a podium isn't too far away.
8 Miguel Oliveira
Qualified: 4th
Sprint: 7th
Race: DNF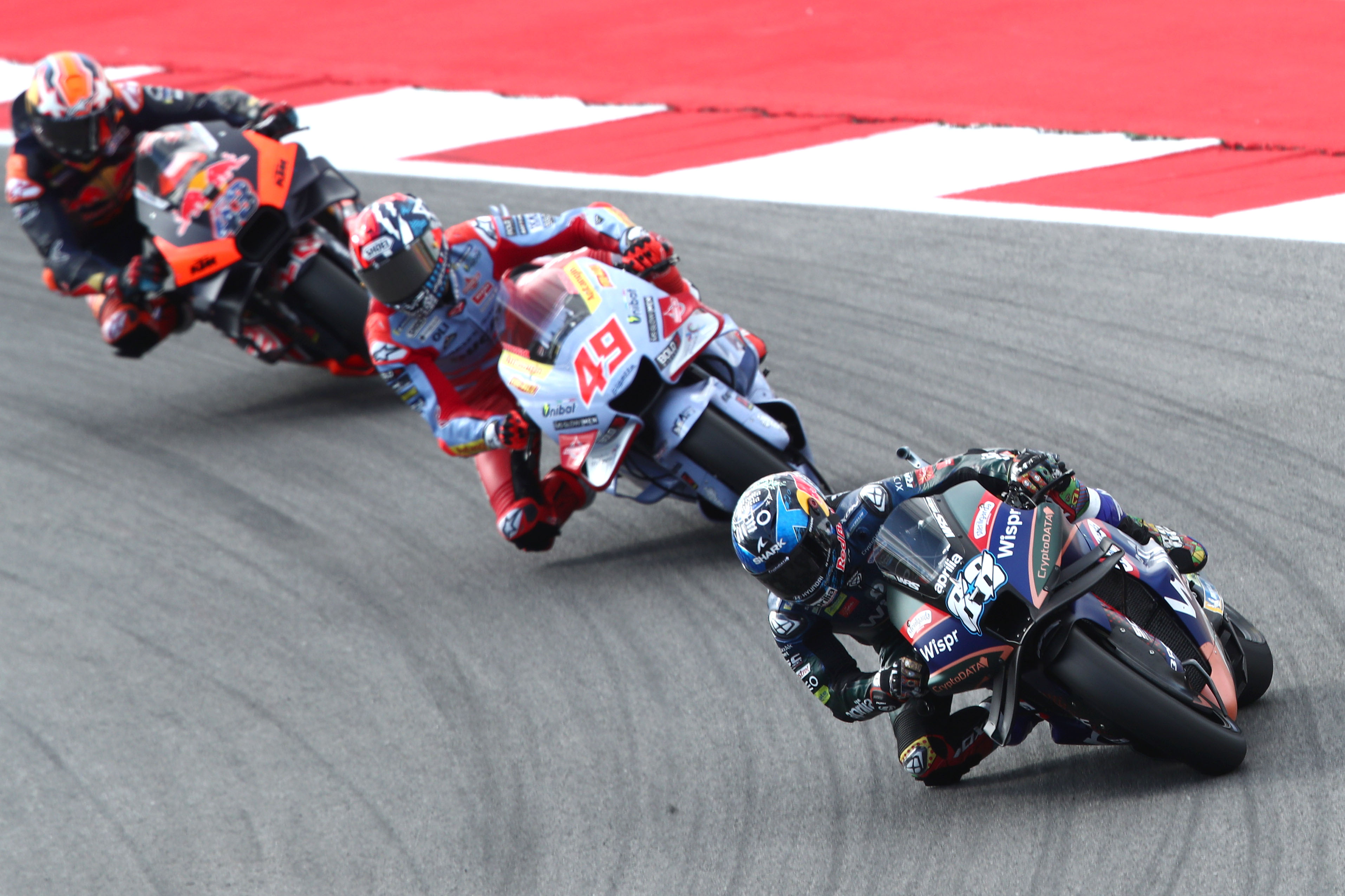 It's hard not to feel a little sorry for home hero Miguel Oliveira after losing out on not one but two chances to stand on the podium in front of his fans. But, while his race on Sunday might have come to a painful early finish through no fault of his own thanks to a Marquez torpedo, Saturday's mistake was all his own doing.
It bodes well for his year that he was able to convert his testing form, though.
9 Aleix Espargaro
Qualified: 12th
Sprint: 6th
Race: 8th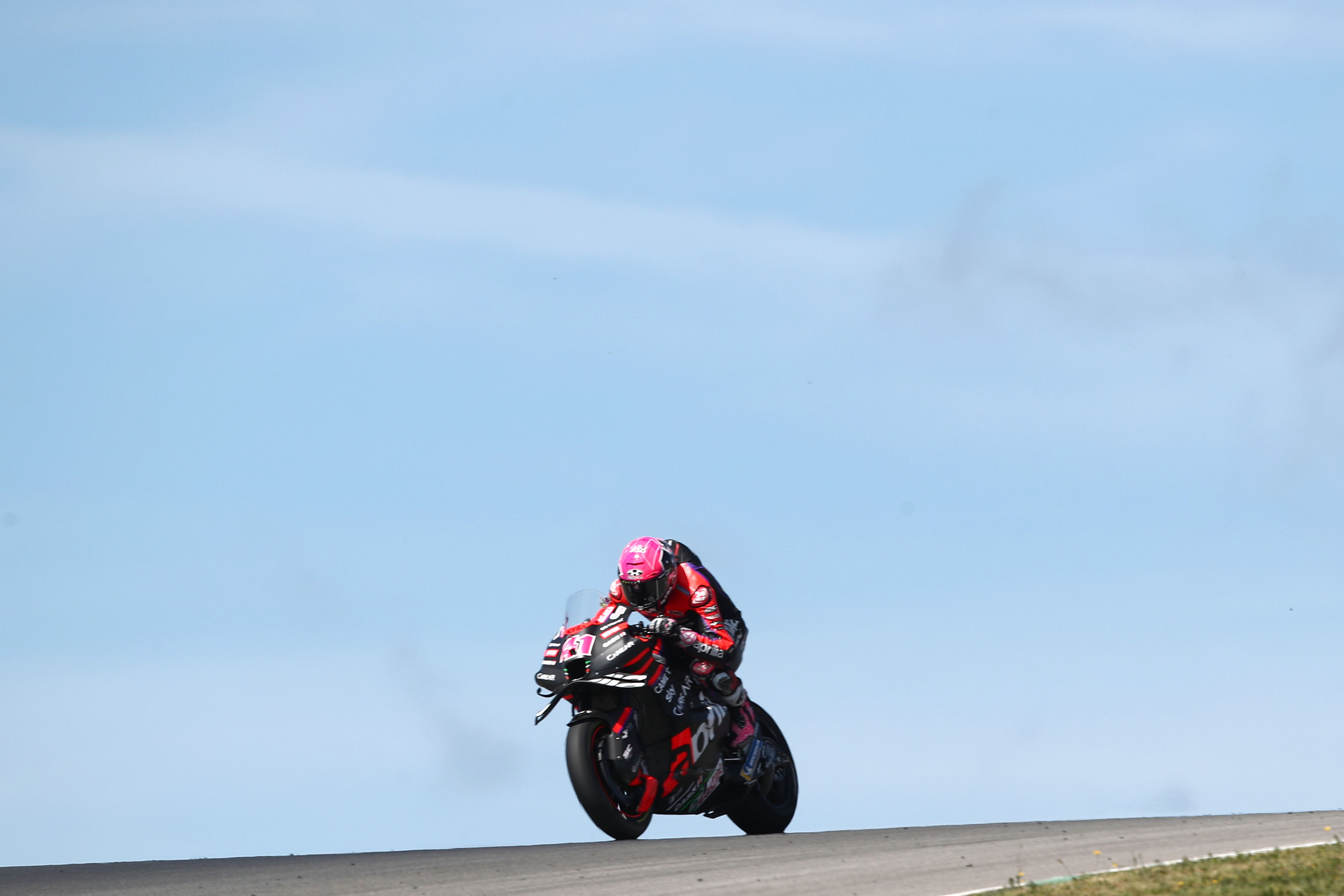 Aleix Espargaro sabotaged his own race weekend early on (and admitted as much on Sunday evening) by crashing in qualifying. Everything from that point onwards was a struggle, be it the push forward in the short sprint race or his efforts to break clear of the 'jungle' further back on the grid in the main event.
At least able to score a decent haul of points on a weekend when many didn't, it wasn't the perfect start to his season but not totally disappointing either.
10 Brad Binder
Qualified: 15th
Sprint: 12th
Race: 6th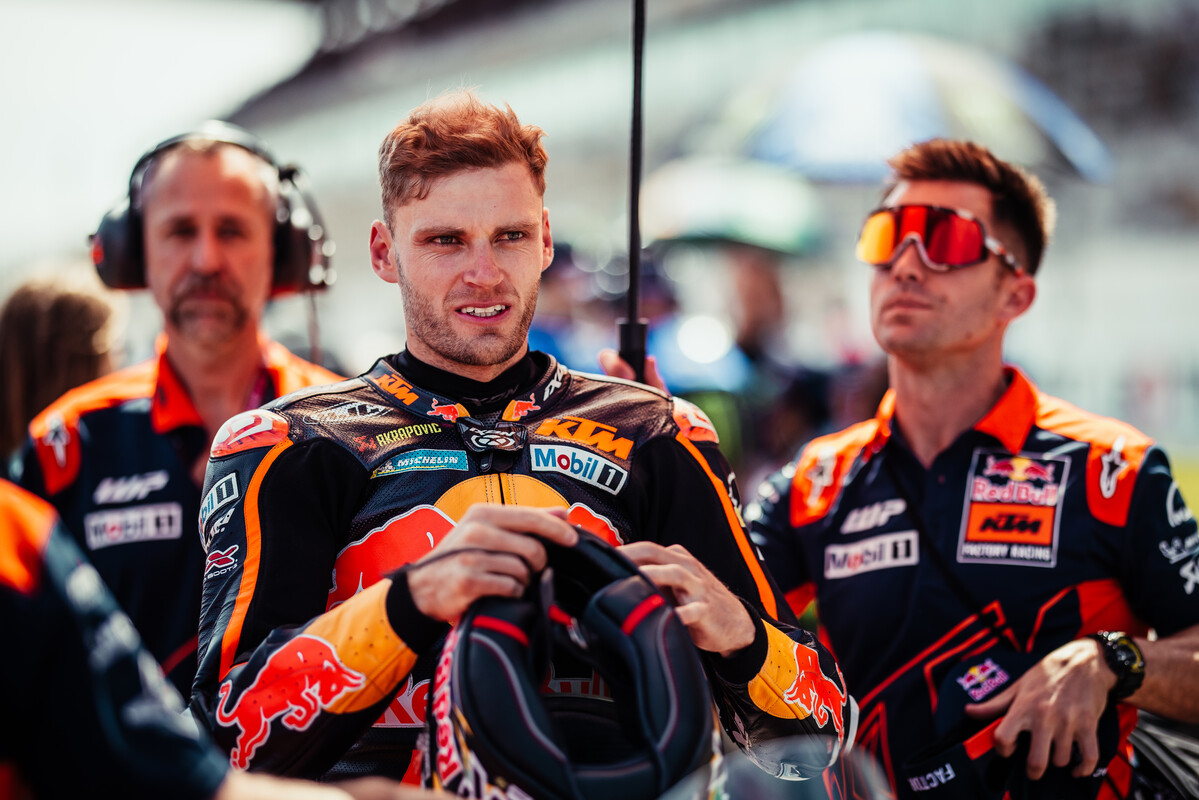 We knew from very early on in the weekend that Portimao was going to be tough for Binder given the unexpectedly severe whiplash injury he picked up in testing, but few would have had money on him being overshadowed by new KTM signing  Miller in their first weekend as team-mates.
Sure, Binder managed to work his usual Sunday magic and just pip the Australian to the line, but it's fair to say that the South African might have more than he expected on his plate as they go up against each other this year.
Still very much a Sunday man, his qualifying sprint race was also not what he'd have hoped for – something to work on.
11 Augusto Fernandez
Qualified: 19th
Sprint: DNF
Race: 13th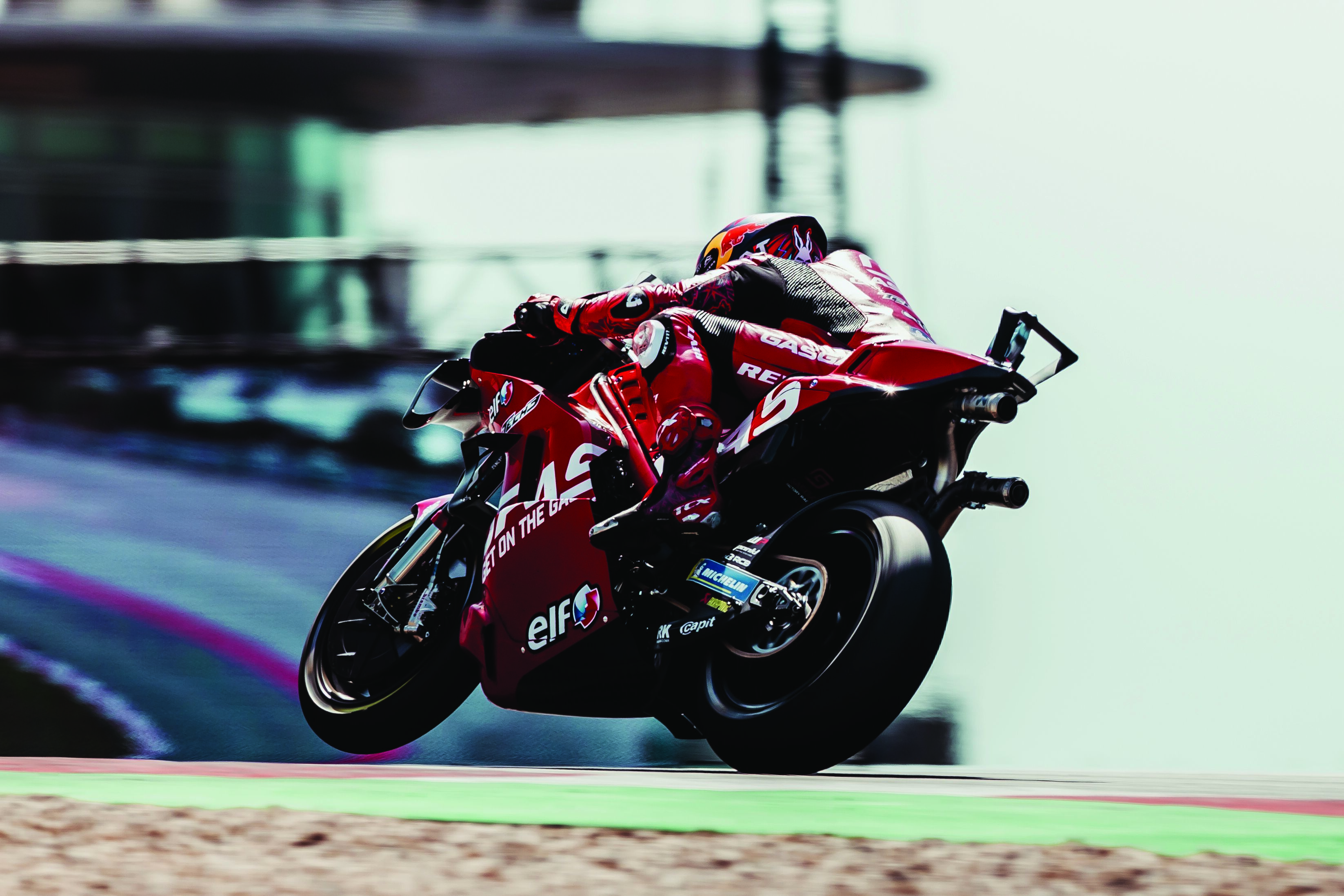 It was never going to be the easiest weekend for MotoGP's sole rookie, but to be fair to Augusto Fernandez, he stepped up to the mark well in Portimao despite a technical issue that saw his sprint race end on the opening lap.
Still struggling with qualifying (a common complaint of all rookies), he nonetheless managed to turn a weak starting position into a good result for the main race, and points on the board at round one has to be above expectations for the reigning Moto2 champion.
12 Enea Bastianini
Qualified: 6th
Sprint: DNF
Race: DNS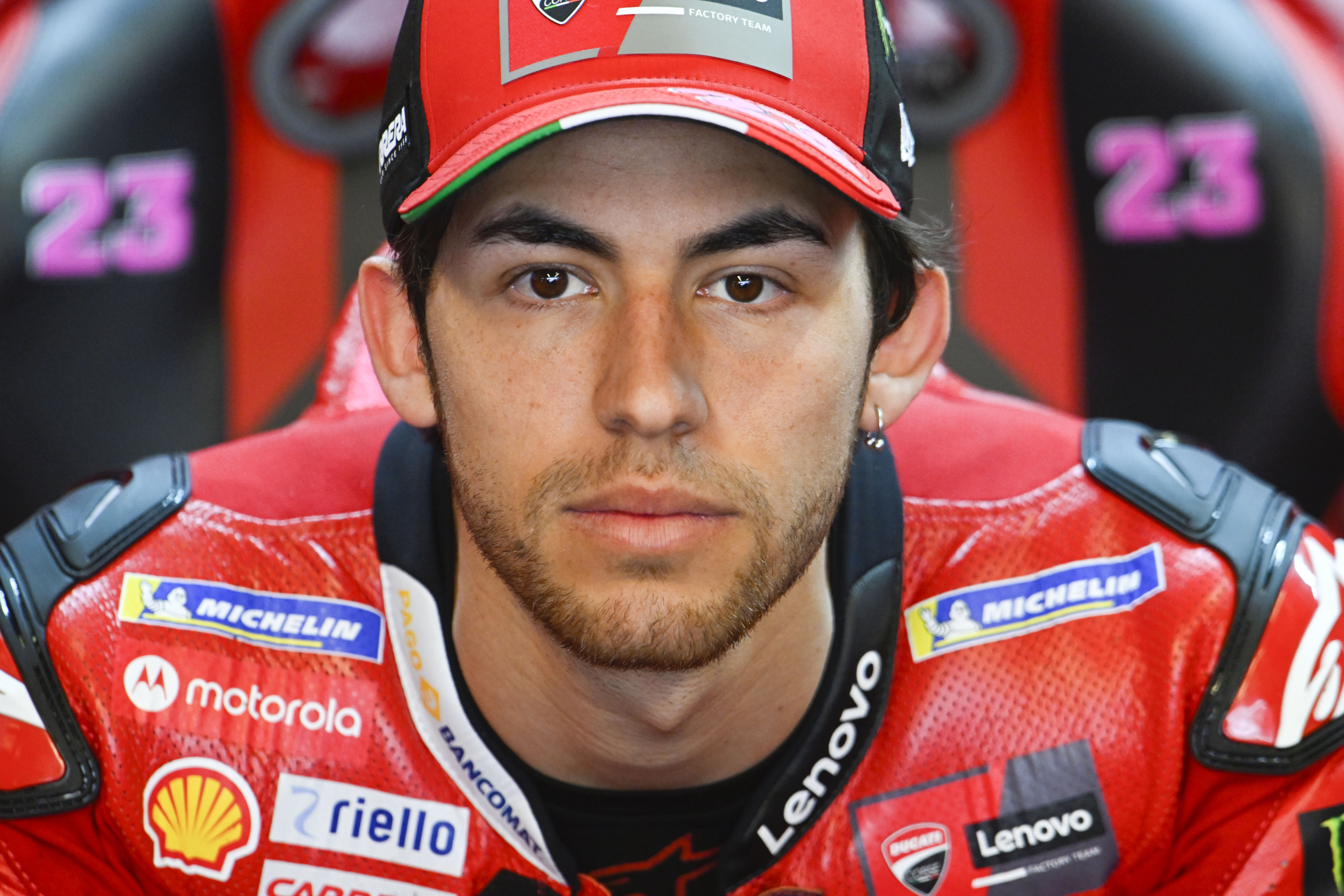 It's hard to be too hard on Enea Bastianini considering we never really got a chance to see his form before contact with Luca Marini left the unfortunate new factory Ducati rider nursing a broken shoulder. Signs were there that he'd be able to be relatively competitive – his qualifying performance, for example, was better than we've seen on many occasions in the past.
His Portuguese Grand Prix weekend, however, will be remembered for being the one that may well have ended his title aspirations before they even began.
13 Alex Rins
Qualified: 16th
Sprint: 13th
Race: 10th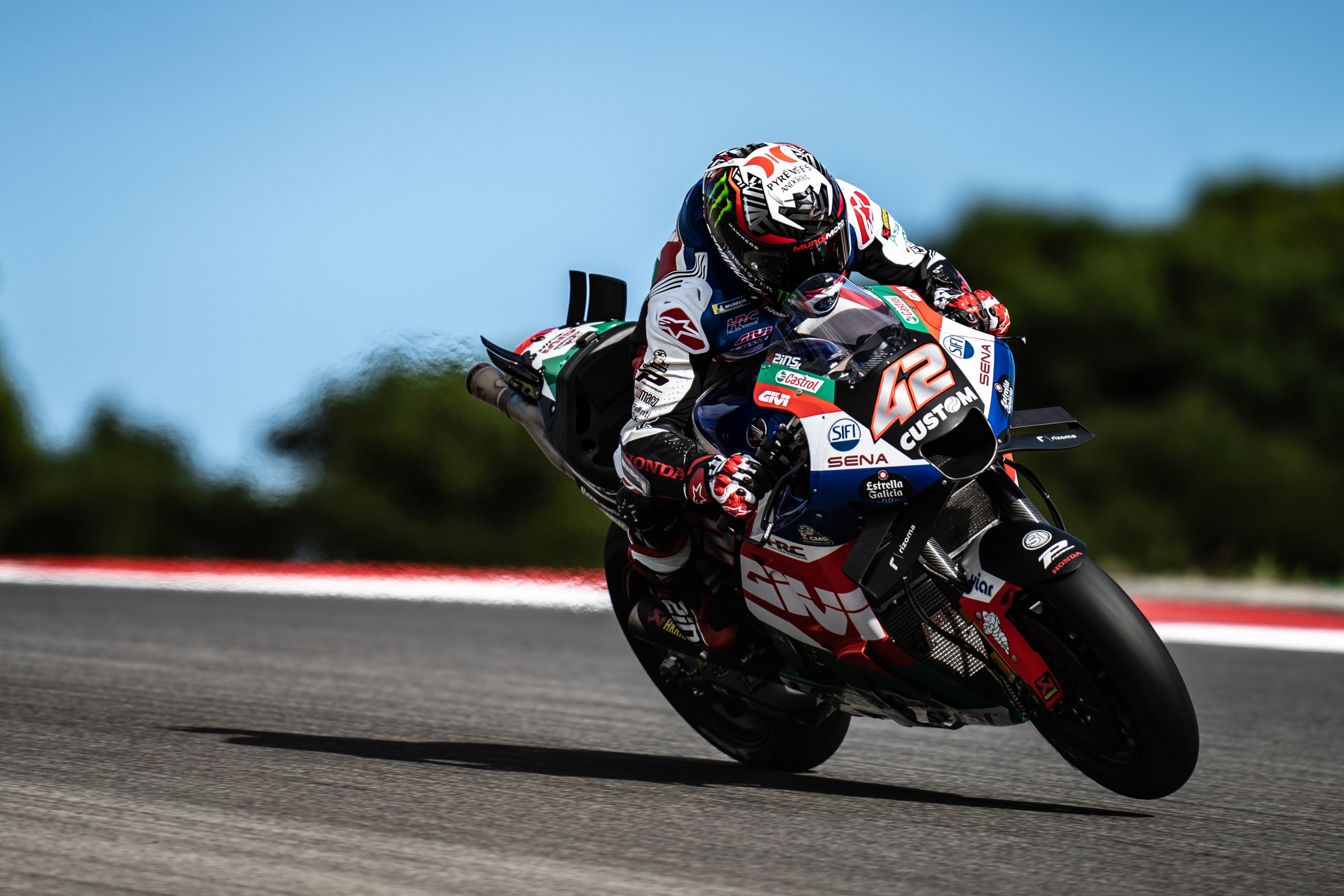 It was never going to be an easy opening weekend for either of Honda's Suzuki refugees, but while Alex Rins was largely invisible throughout the weekend, that doesn't mean he did a bad job at Portimao.
Sure, his results (like for all of the non-Marquez Honda riders) were somewhat overshadowed by Marquez, but he had a good steady weekend learning what it's like to take the RC213V into battle, and it hints that perhaps 2023 won't be a complete disaster for him after all.
14 Raul Fernandez
Qualified: 20th
Sprint: 11th
Race: DNF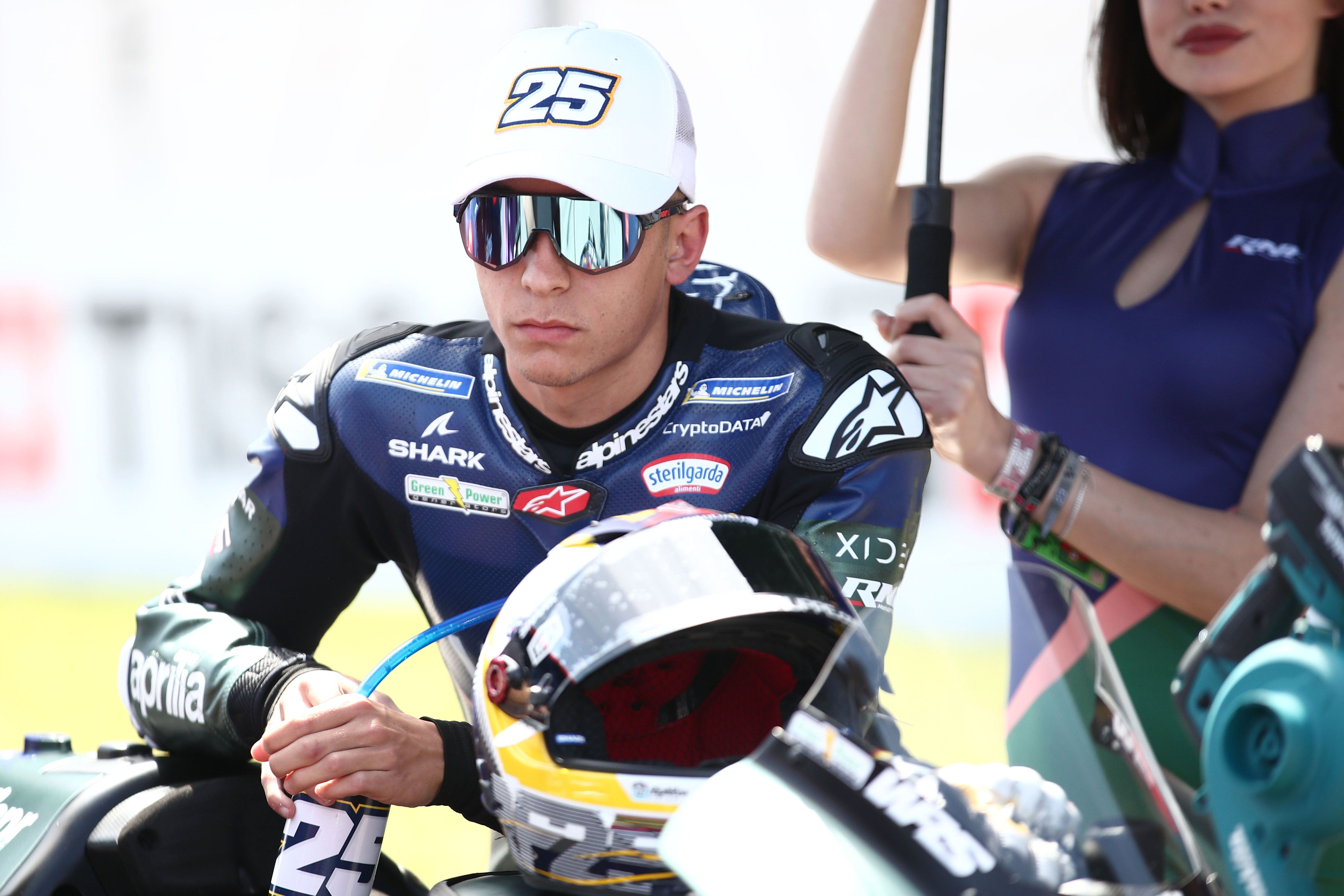 Another rider who had a lot of potential coming into the weekend from testing but wasn't able to come anywhere near close to utilising it in either race.
Fernandez very much looked to be the fourth of the four Aprilias all weekend, and it's fair to say that he was expected to be closer to team-mate Oliveira. And while he could've been on for a decent result in the main race, that came apart as he began to struggle with arm numbness – something he plans to have looked at, but only post-Argentina.
The good news for him is that he's at least riding happy again after his disastrous KTM season, and Portimao should be a good base to build off.
15 Luca Marini
Qualified: 9th
Sprint: DNF
Race: DNF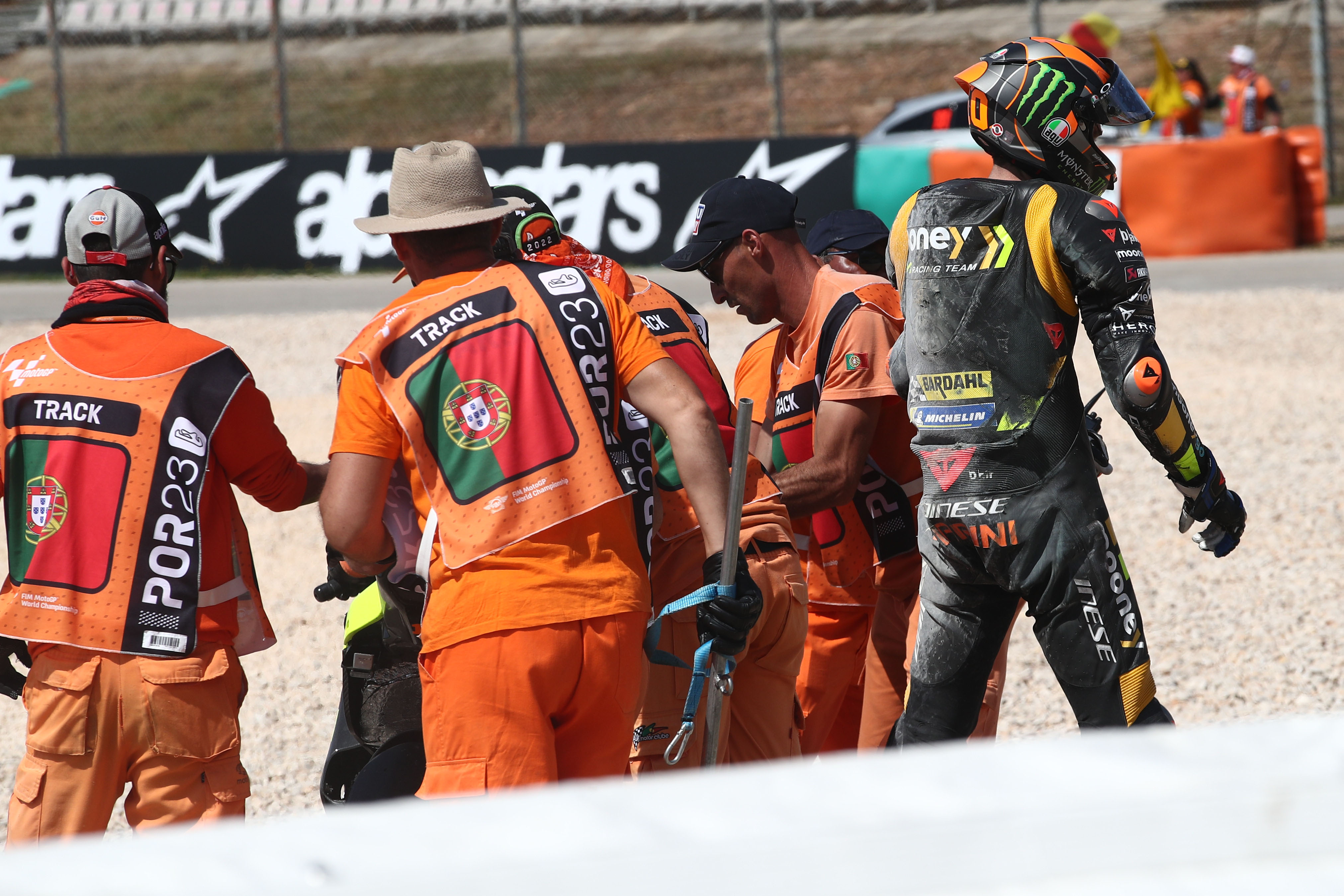 Luca Marini managed to achieve an impressive feat at Portimao and rack up more than half his number of 2022 crashes in just a single weekend.
Never looking fast, let alone as fast as he was during testing at the same circuit only a few weeks ago, the Italian spent all weekend complaining about a different feeling from his VR46 Ducati. However, while he isn't the only one to have a similar complaint, the fact that team-mate Bezzecchi took the same bike to the podium in the main event detracts somewhat from his defence.
16 Joan Mir
Qualified: 14th
Sprint: DNF
Race: 11th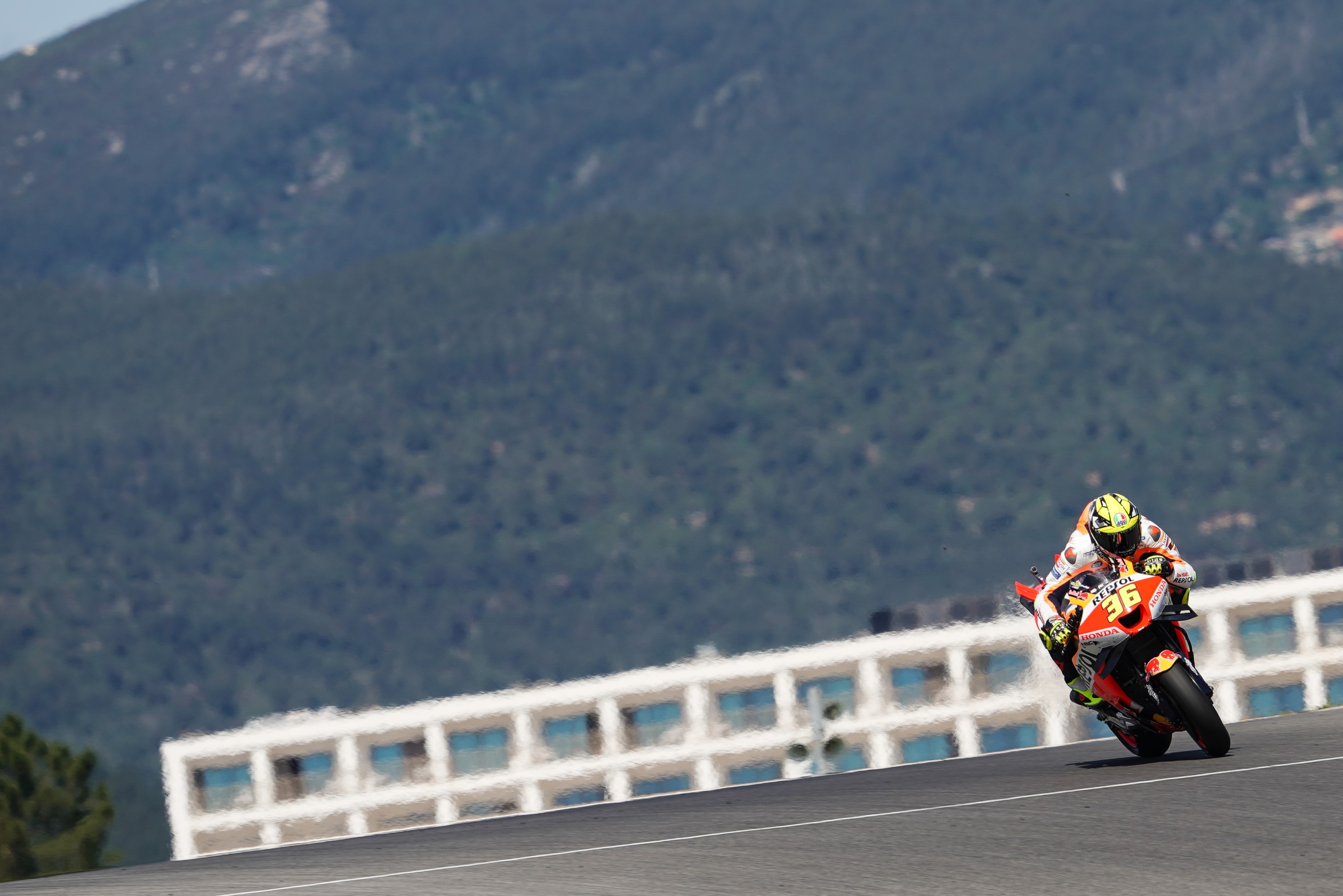 New Repsol Honda signing Joan Mir's first problem of the weekend came in qualifying, where impressive early form couldn't be translated into a progression to Q2.
Stuck in the pack when the inaugural sprint race got underway on an aggressive bike that he admittedly still doesn't fully understand, contact with Fabio Quartararo ensued and Mir went down.
Ending his first race and sabotaging the main event with a subsequent long-lap penalty was a shame – because his pace on Sunday might have been good enough for a top 10 if he had held it all together.
17 Fabio Quartararo
Qualified: 11th
Sprint: 10th
Race: 9th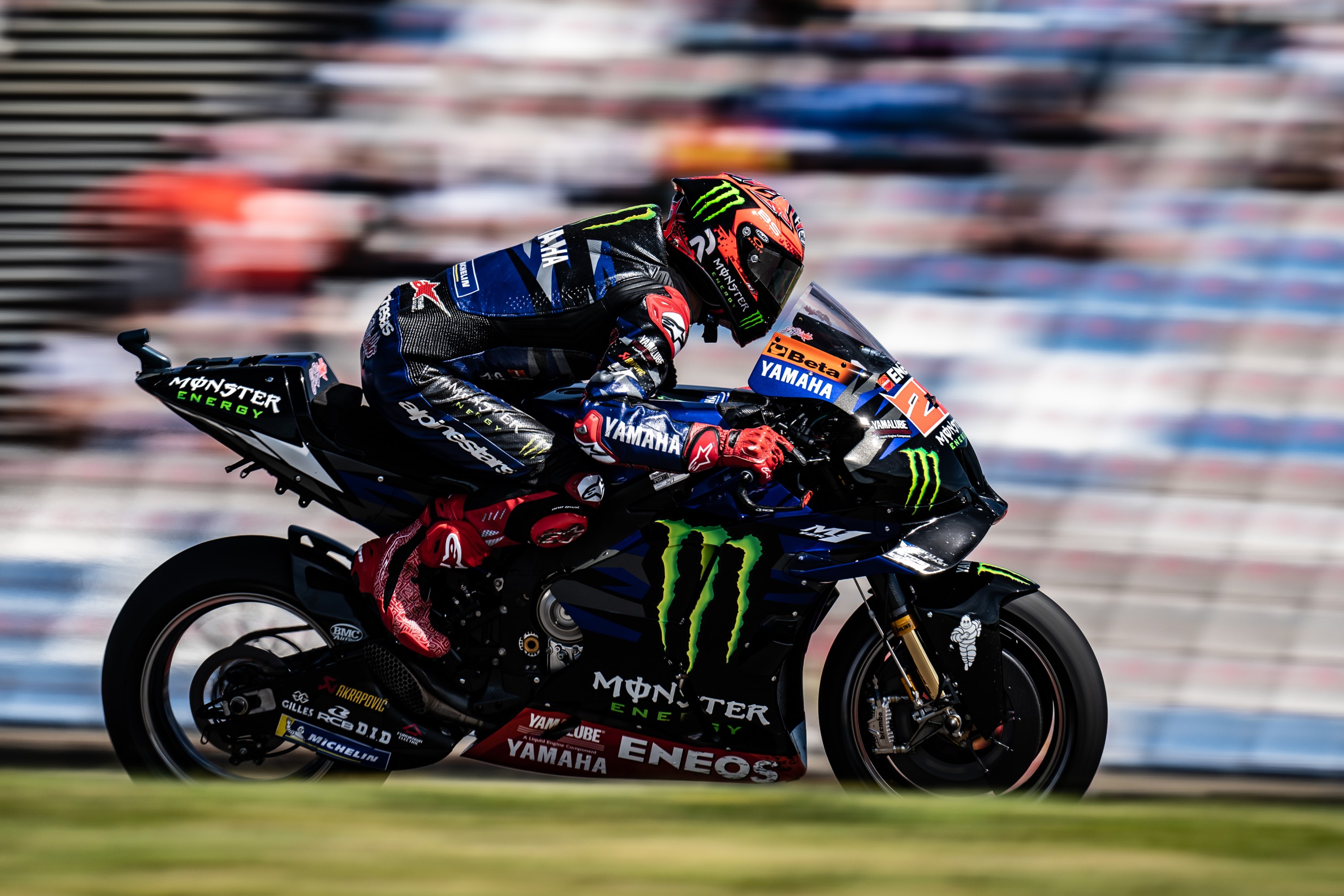 Portimao is a track that Quartararo has enjoyed considerable success at in the past, and despite teething issues with Yamaha's new 2023 machine, he had to have gone into the weekend expecting more than eight points to show for it.
But it wasn't to be, with the former champion's sprint race disappointing after contact with Mir and the main event something of a lacklustre affair after a poor start. Compounded by his average qualifying, it's hard to find anything to be excited about from his weekend.
18 Fabio Di Giannantonio
Qualified: 21st
Sprint: 16th
Race: DNF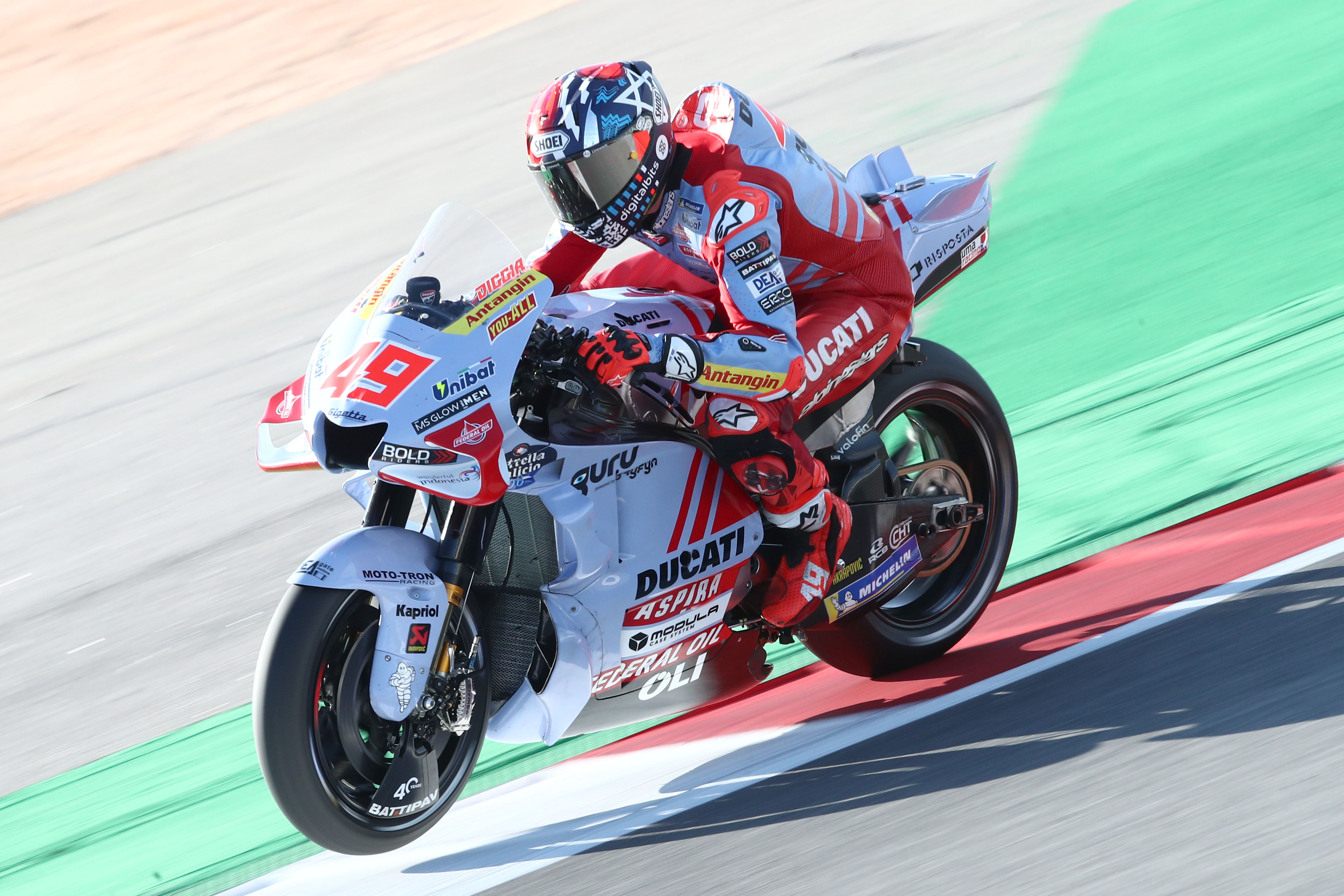 Despite coming into the season with high hopes after a successful testing program, things started badly for Fabio Di Giannantonio and never really got any better. Complaining about a distinct lack of rear grip in comparison to the test at Portimao earlier this month, his issue was compounded significantly in Sunday's race when contact with another rider left him without a front wing and battling the ensuing arm pump problems.
19 Taka Nakagami
Qualified: 18th
Sprint: 15th
Race: 12th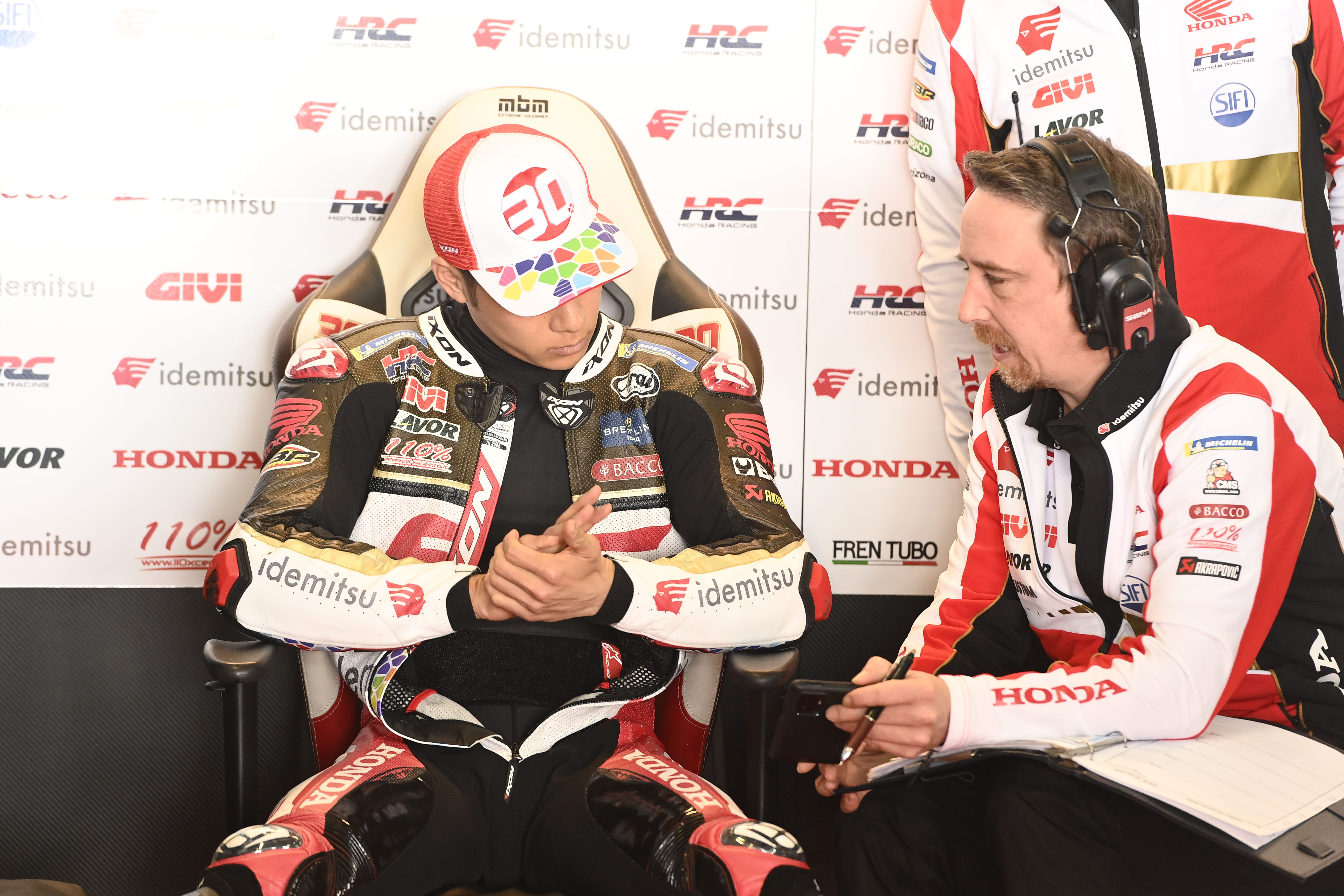 LCR Honda rider Nakagami was lucky to keep his seat for 2023, seemingly gifted an extra year to his time in the premier class by Ai Ogura's refusal to step up – but if this weekend's performances don't improve, then it's hard to see him getting another.
Sure, we know the Honda RC213V isn't an easy bike, but the gap to his team-mates throughout the weekend is the most telling statistic to look at – although taking a punt on the soft rear tyre for the 25-lap race at least got him a little closer in performance to Rins and Mir.
20 Franco Morbidelli
Qualified: 17th
Sprint: 14th
Race: 14th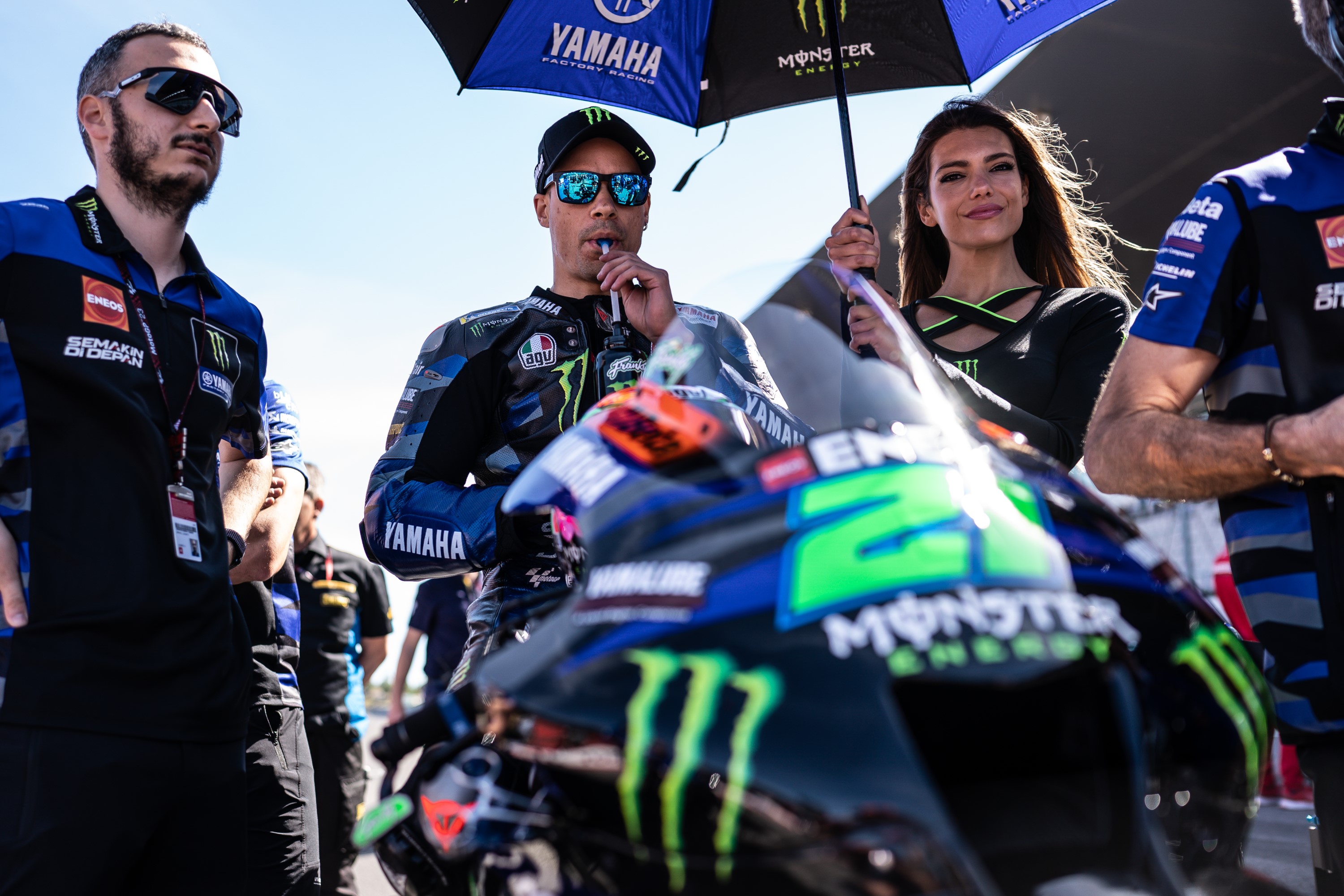 At the end of 2022, there was at last faint hope for Franco Morbidelli's future, as he finally started to improve just as Yamaha was preparing to debut a new and more powerful machine.
However, Portimao showed us that the former championship runner-up remains just as lost as ever, cruising around at the back in both races and coming home in last place on Sunday. Sure, things weren't considerably better for team-mate Quartararo, but at least Quartararo was able to push forward from a bad qualifying, not start bad and get worse from there.
21 Marc Marquez
Qualified: 1st
Sprint: 3rd
Race: DNF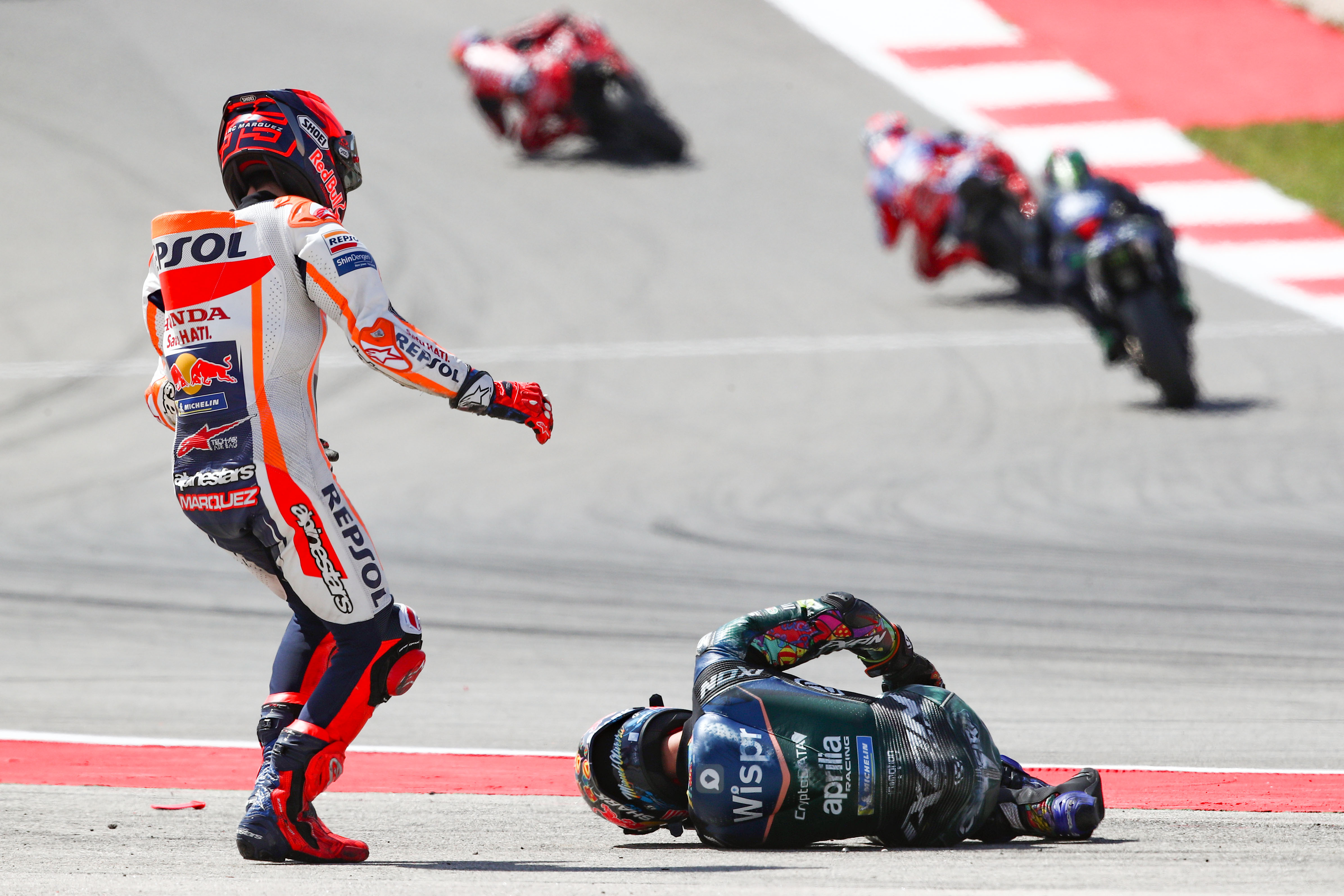 Simply put, any amount of good work that Marquez did over the weekend (and he did plenty of that, with a shock pole position and excellent sprint podium) was completely wiped away by an error in the race that was boneheaded at best.
Ploughing into both Martin and Oliveira was a rookie-level mistake, not one that a six-time world champion should be making, and while the difficulties of the current Honda might be partially to blame by forcing Marquez to make up everything on the brakes, you still have to do that safely.
N/A Pol Espargaro
Qualified: DNS
Sprint: DNS
Race: DNS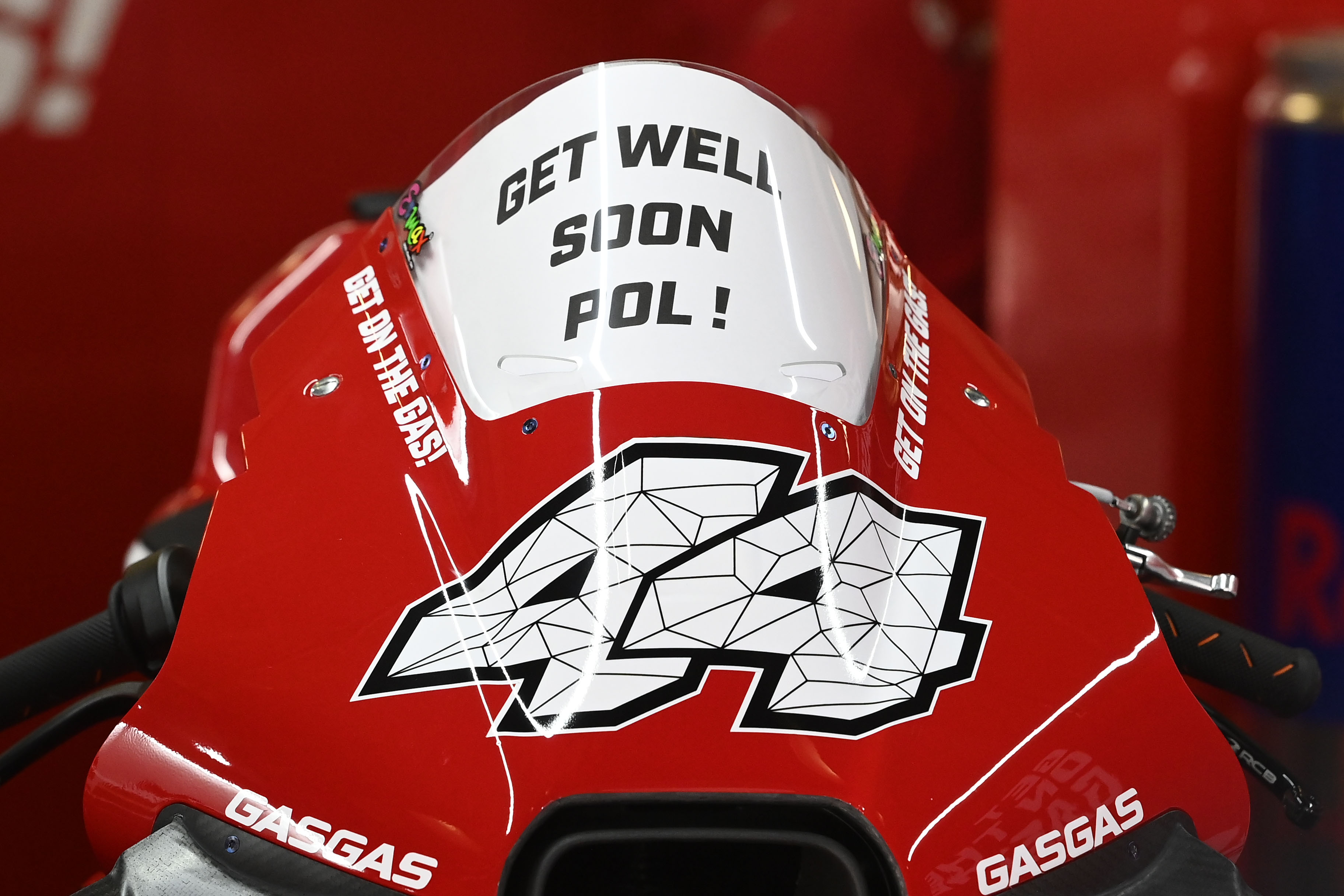 It was hard to get a read on Pol Espargaro's performance, with the second of two crashes in FP2 ruling him out of the weekend on the spot.
It ended up a brutal accident, the circumstances of which disturbed his fellow riders – and while Espargaro by no means got off lightly with a broken jaw and vertebra and chest damage, it doesn't even bear thinking how it could've turned out had the crashed KTM RC16 following him in taken a slightly different trajectory.
Thankfully, Espargaro – already back in his native Spain – is expected not to just make a full recovery but "be back with us sooner than later", as per team manager Nicolas Goyon.