Pecco Bagnaia is now six-time MotoGP world champion Marc Marquez's tip for the 2022 title.
And that's not necessarily because of Bagnaia's talent, but because Marquez thinks Ducati has done such a good job in developing the motorcycle that now fills eight spots on the 24-bike grid – and is willing to make full use of that pace and numerical advantage.
Marquez finished fifth in Sunday's Thai Grand Prix behind the KTM of race winner Miguel Oliveira and three Ducatis of Jack Miller, Bagnaia, and Johann Zarco.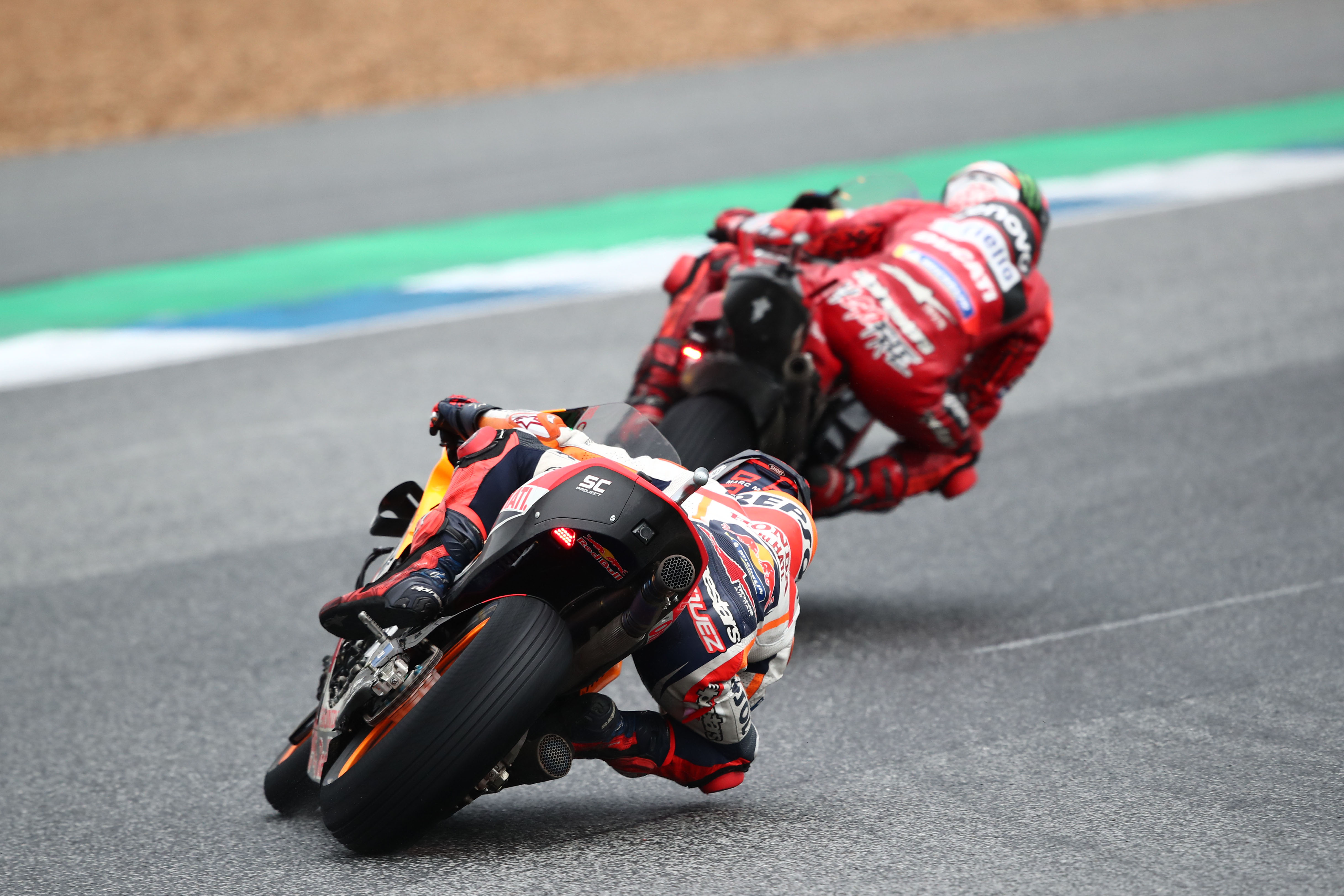 That coincided with a disastrous race for championship leader and reigning champion Fabio Quartararo, who finished outside the points in 17th after first getting knocked wide in the opening corner by Miller and then struggling to make up any places as the wet weather conditions at Buriram exacerbated the issues that he and his fellow Yamaha riders are facing with the current M1.
Quartararo now holds only the most slender of championship leads as he sits two points clear of Bagnaia and with all the momentum in favour of the Ducati rider.
Winner at 11 of the season's 17 rounds so far and taking all but four pole positions thanks to its blistering single-lap speed, Ducati has also managed to ensure at least two of its bikes have been on the podium on well over half of this season's races.
But, with a riders' championship still lacking since Casey Stoner's first and only title for the team all the way back in 2007, Ducati isn't leaving anything to chance.
It seems that team orders are now coming into play, as evidenced on Sunday when Pramac rider Zarco was able to push past Marquez in the closing stages of the race and then slot into a safe fourth position behind Bagnaia.
Zarco admitted afterwards that there had been a conversation within the Ducati factory about what its other riders should do when up against its championship hope Bagnaia on track.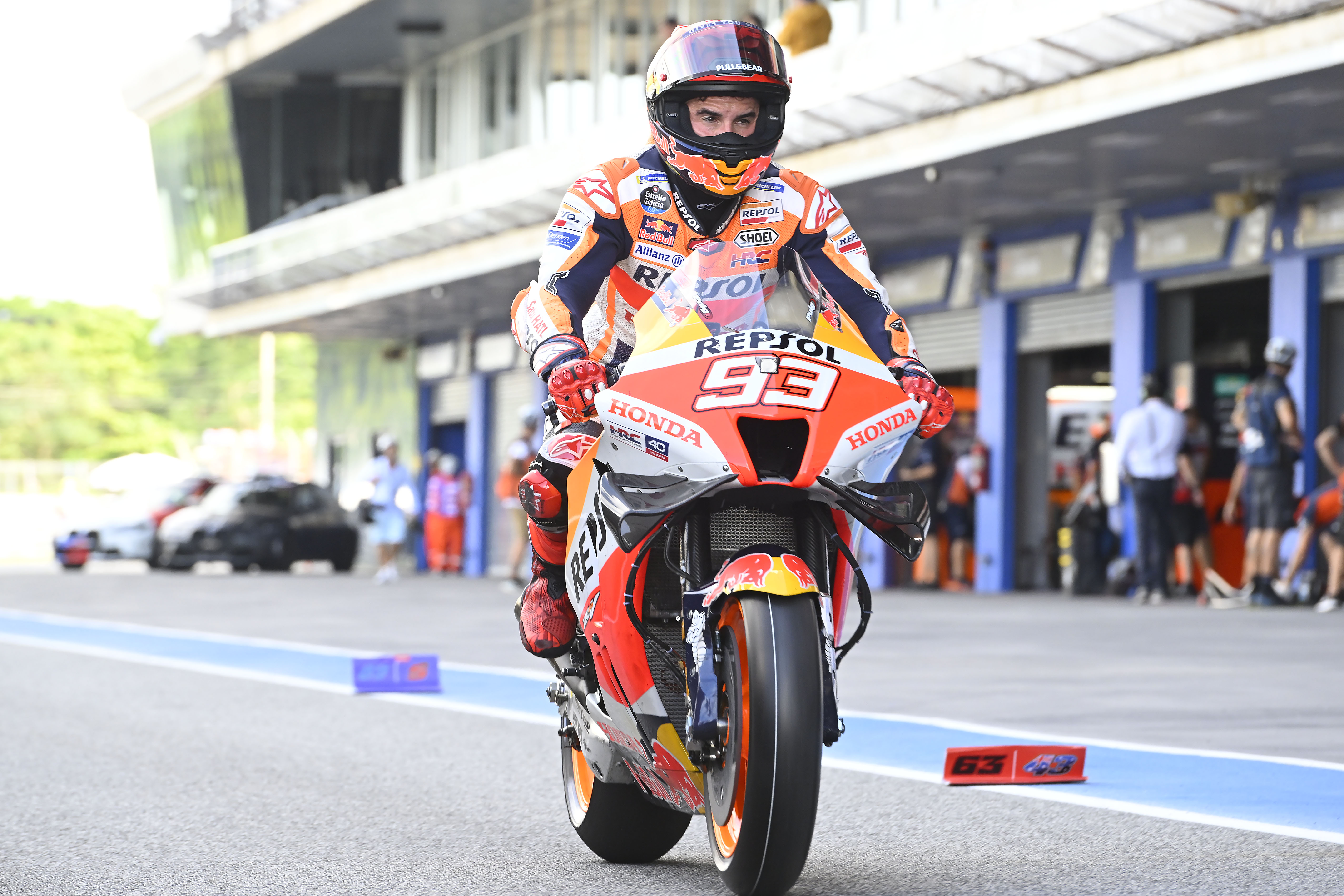 That hasn't resulted in outright team orders as such, but certainly an acknowledgement that Bagnaia must be protected and helped where possible.
Marquez conceded that with Ducati so close to ending its title drought and having such strength in numbers, it's only natural for it to try to control the situation around its number one rider.
It's may be turning MotoGP into what he called a 'Ducati Cup', but Marquez has no complaints.
"It's true that Zarco was coming very fast, overtook me and then stayed behind Pecco," Marquez said.
"It's normal. Ducati has not won the world championship since 2007.
"They have the 'Ducati Cup' in front many times, and they have to take profit of this.
"They have the best bike on the grid, all their riders are in front, and they need to use that power to win the championship."
Marquez still thinks Quartararo might surprise in the final three rounds, but knows who he'd bet on for the championship and why.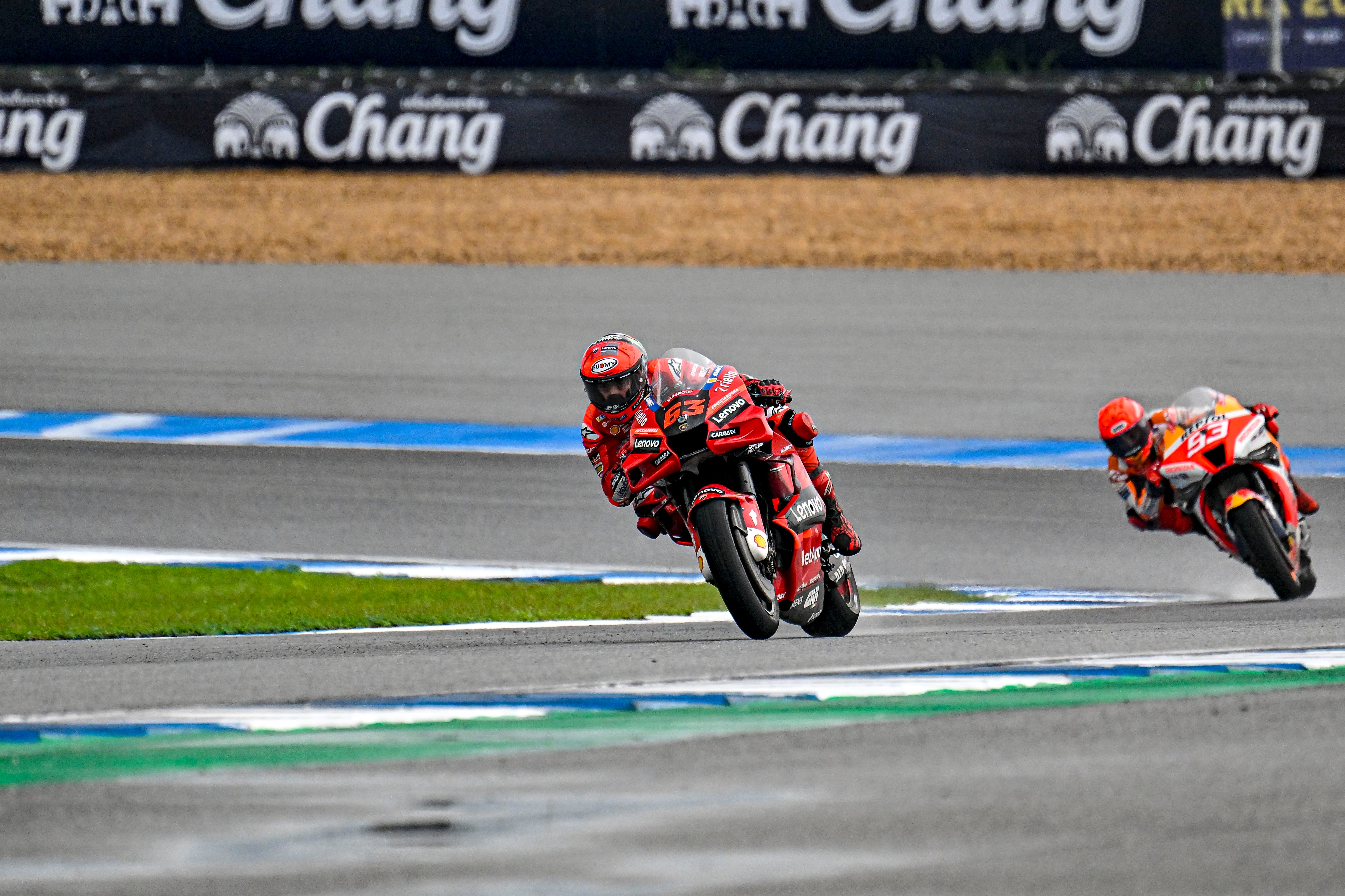 "I bet on Pecco's bike," he said when asked if he would bet on Bagnaia or Quartararo for the title.
"I mean, Ducati is Ducati and as we see, many of their riders are very good.
"But Fabio is Fabio too, and he is riding very good. His weak point is maybe the rain conditions, but it will be interesting to understand and to see."