Over the previous decade of MotoGP, it hasn't just been bikes that have become more and more homogeneous, with the riders sitting atop them also getting closer and closer to each other in terms of weight and height – with the machines being built to seemingly fit the average.
That has increasingly punished outliers – and finding a way to fit himself onto the VR46 Ducati is has been one of the key winter testing jobs for Luca Marini as the tallest rider on the grid prepares for his sophomore season in the premier class.
It's not something that Marini has had a particularly large amount of time to work on in the past, either, with 2021's COVID-compressed testing schedule meaning that he was largely unable to test anything except the very basics even as he learned how to adapt from a Moto2 to MotoGP machine, becoming the first rider to compete for Valentino Rossi in MotoGP.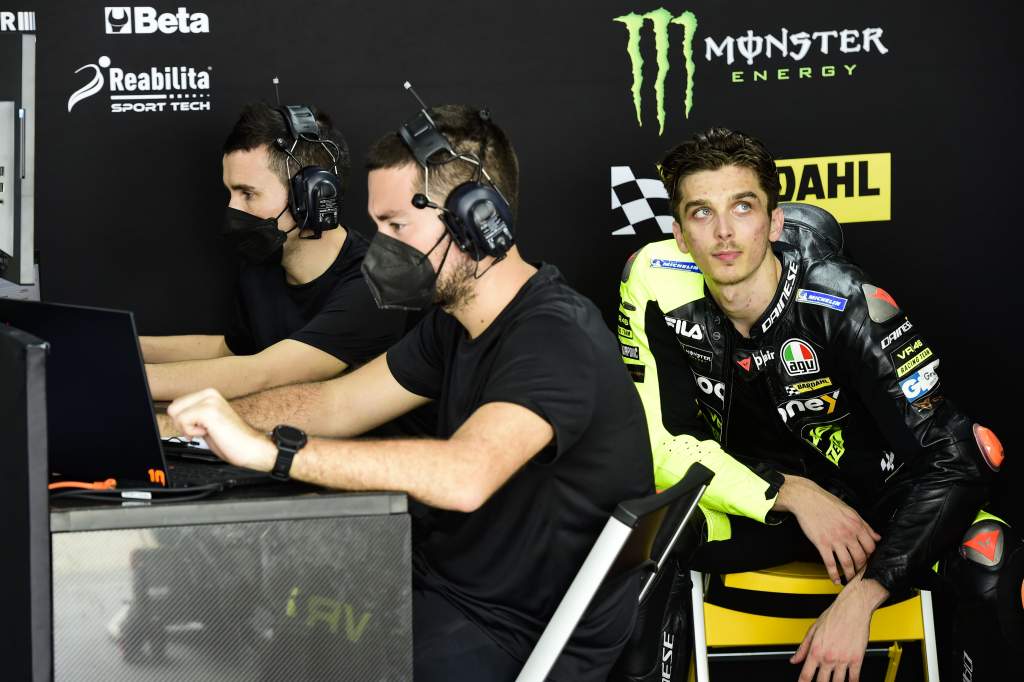 But now, upgraded to a factory bike for 2022 and finally able to put together a proper pre-season testing programme at three different circuits – Jerez, Sepang and Mandalika – it's apparent that Marini is making rapid progress, ad evidenced by his time attack on the second of three days at the Indonesian circuit to finish the day on top.
That's in part because of the lessons learned by Ducati in the past with one Jorge Lorenzo aboard its bike. Lorenzo was adamant from the minute he first sat on the Desmosedici that the bike needed to be modified to suit his position and his style, but it took more than a few rounds for the three-time world champion to convince them of that.
However, when the ergonomics were tweaked to fix him, Lorenzo showed that he was right by immediately winning back-to-back races for the Italian manufacturer.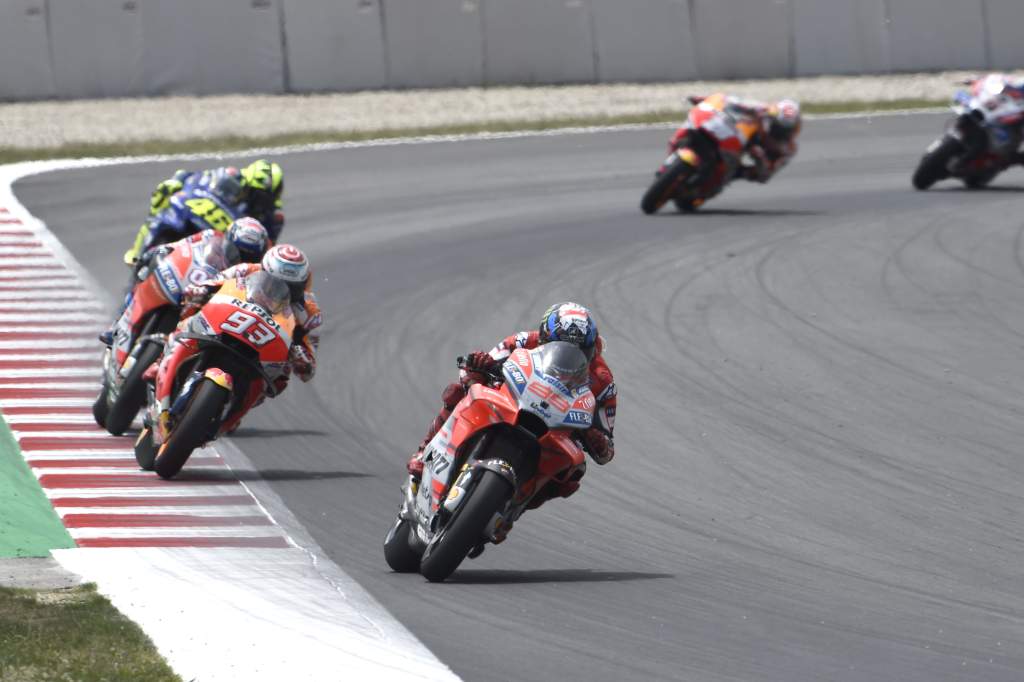 And, perhaps humbled by that key lesson in the importance of having a comfortable rider in order to have a fast one, it seems that Ducati isn't wasting any time now in modifying its bike specifically for Marini.
"On this side we are still working a lot," Marini told The Race, "but we've found a good compromise. Fortunately this year we had the test, because the problem last year was that we tested just in Qatar, three days before the race. My first time with the MotoGP bike, we didn't have enough time, and I sacrificed this to try and improve the performance.
"But in the end it didn't pay off, because I suffered too much in the race. Maybe I was faster in qualifying, but in the race it was not enough. So this year we've focused a lot on this, and changed some things on the bike – and now I feel quite a lot more comfortable."
As always in racing, though, that performance gain has come at the rest of compromising his package elsewhere, with the new parts to help him get into a better position adding weight and hindering top speed – something he hopes that the Bologna marque can adjust as the year carries on.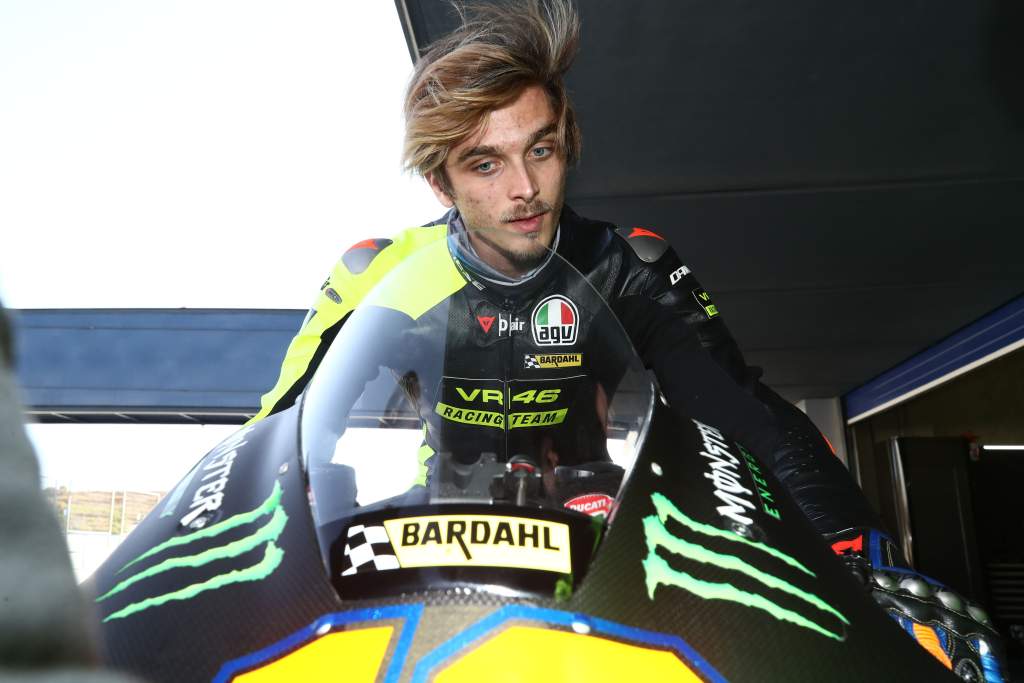 "The 2022 bike feels, I don't know, bigger," he enthused. "There is more space for me, and this is nice. But I think that with this compromise we're missing something on the speed. Here [in Mandalika] it isn't the correct track to check it, but in Qatar we will have a look because it's too important to have the speed in the straight.
"Ducati are aiding me, because I'm worse than Lorenzo [in terms of ergonomics requests]! But for now we've done a good job, I need to fix the details, and they can bring me what they prepare so that I can arrive in Qatar at 100%. Maybe Qatar is too early, but we can have the full package a little lighter, because right now all the stuff I have put on is heavy!"
While there might still be work to be done in order for Marini to slot onto the bike in exactly the position he wants to be in, it's clear that he's already in a much better place in 2022 than he was even at the end of 2021.
Ending testing on a high and feeling confident about his future potential, the naturally-cautious rider isn't getting too carried away with his expectations just yet – but nonetheless will start the season in Qatar in two weeks' time at least aware of what he can achieve if things work out well.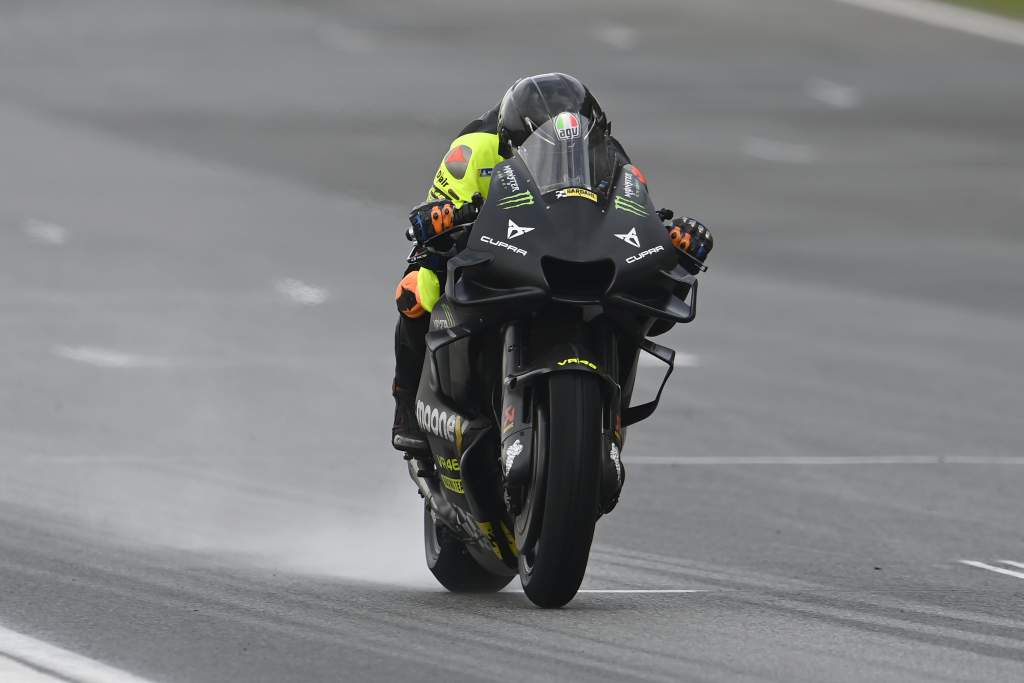 "It's not enough in these two tests to understand," he insisted, "because you don't know the tyres that the others were using, you don't know how many litres of fuel they have in the bike. I think for the qualifying laptime I'm OK, in a good position, and I can be in Q2 every time. This is the objective, the goal for now.
"For the race distance, we will see because all the riders are fantastic, great workers, and from the first day until now they've improved a lot. I started very well the first day, very happy, but now I think everyone is growing a lot.
"It won't be easy, for sure, but it will be a tough season for everyone. With all 24 bikes more or less factory machines, it will be really tight. You'll be able to make a difference with the small details, and achieve great results with just a few tenths in the pace."