With just five days in total of pre-season testing, and all of it taking place at only two circuits – one of them the brand new Mandalika Bay – MotoGP's build-up to the 2022 season has been one of the shortest ever. But while that's not necessarily a bad thing as teams look to reduce costs, does that mean it's the most effective way to prepare for racing?
Not according to some of the leading figures on the grid, with Aprilia's Aleix Espargaro among those calling for yet another revamp of how testing is conducted – a change that, with a small modification, could have a positive effect for those who need testing the most while still reducing costs for the whole grid.
As recently as four and five years ago, the build-up to the start of a season looked very different. Teams would normally test twice in November, firstly for two days at Valencia following the final round and then for another three at Jerez, before breaking up for the winter.
Then, when action resumed in February, it would be for three days at Sepang, another three in the same region (with Sepang plus Phillip Island or Buriram holding outings), and finally three more at Losail before the opening round of the championship in Qatar.
Come 2022, that segment has been cut to just five days, with two at Sepang and another three in Indonesia. Yet according to Espargaro, that's still one too many.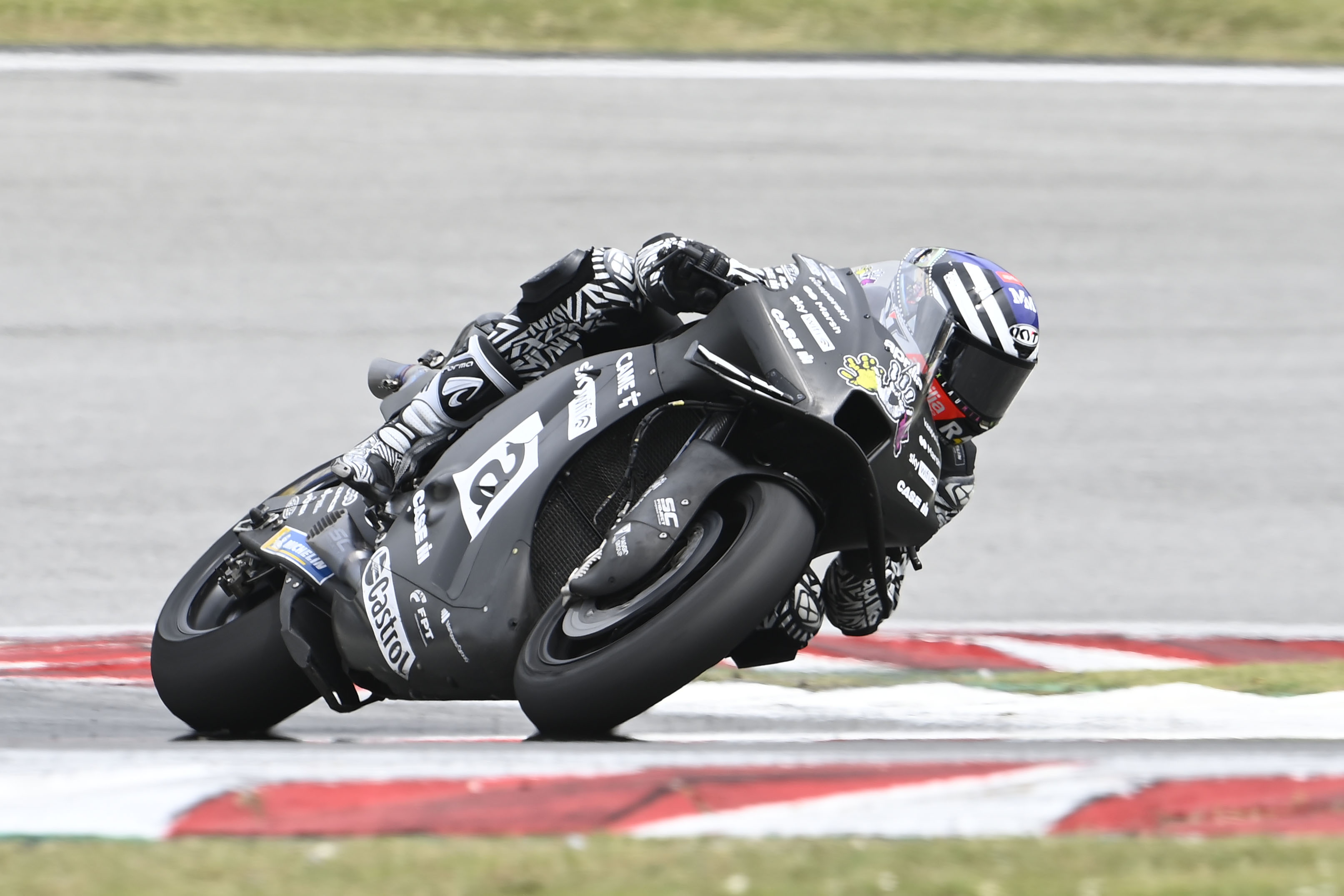 "Almost everybody in the safety commission, all the riders agreed that we would prefer to have more than two tests, but that to have more than two days [at each] is not working," he explained in Mandalika.
"From my point of view, we're not machines, and to split the time you have more, it would be better to concentrate everything into two days.
"It would be better to have a minimum of two but maybe three circuits, but from my point of view I've never enjoyed three-day tests. Never. The problem is that on the third day we are tired because we're not machines, but that is the day when you have to race simulations, when you want to do time attacks."
He has a point too, with many abandoning last weekend's final day of testing at the new track at lunchtime, partly due to exhaustion from two and a half days of hectic testing in the 30-degree-plus temperatures only a few days after wrapping up at Sepang too.
But there's one way in which I'd suggest that Espargaro's idea to end three-day tests could be modified to give a helping hand to some of those on the grid.
Before the full MotoGP grid lined up at Sepang for two days, there had already been three days of track action; the now-traditional shakedown test, open only to rookies and factory test riders. So here's an idea: why not scrap the standalone shakedown test and extend that model to every test all season?
In an ideal world, it would allow MotoGP to go back to three tests at three circuits before the season starts, but costs could be significantly reduced by limiting those tests to just two days. By allowing rookies and testers out a day prior, though, you'd give them the chance to gain valuable track time without the disadvantage of having to organise private testing elsewhere.
In a post-pandemic world of rapidly rising freight costs (one satellite team admitted to The Race this week it had spent upwards of €200,000 on air freight to travel to Indonesia), it would allow costs to be shared in a more organised manner than currently. It would negate some of the need for factories to book tracks for two or three riders, too, while also making those outings safer by having the full MotoGP safety and medical apparatus in place.
It's not just a concept that would work during pre-season testing, either. Should an extra day be added to the mid-season two-day test at Misano in September, for example, it would allow a genuine one-day opportunity for MotoGP to have a real rookies' test – for teams to temporarily promote riders from Moto2 to trial them.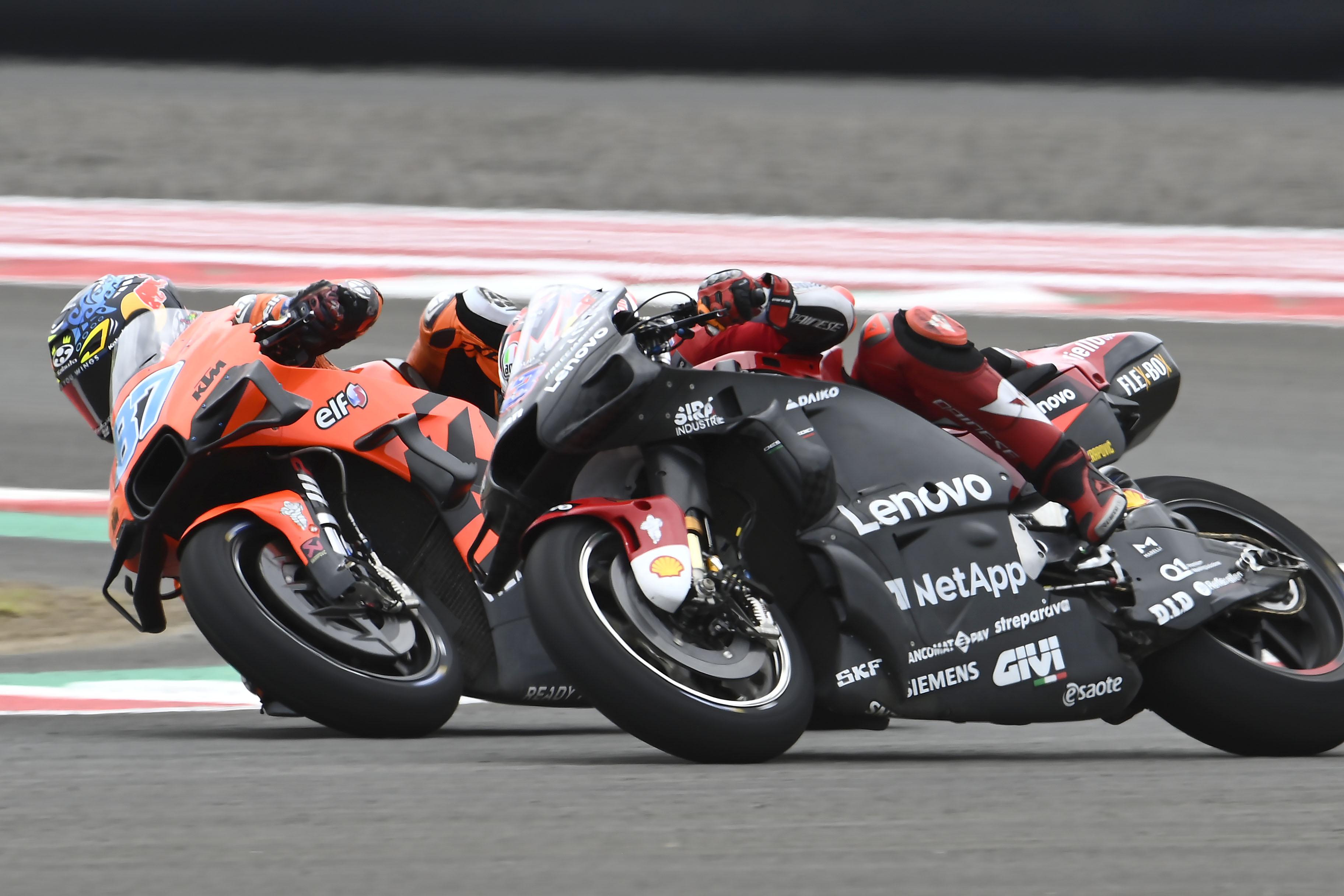 Right now, the only way that most riders ever get the chance to jump onto a MotoGP machine is in amongst the rest of the grid – a truly terrifying experience for anyone. But should specific days be set aside for this, it could give a more appropriate scenario to let riders taste 300bhp, carbon brakes and incredibly sticky Michelin tyres for the first time.
It could even encourage factories and teams to be more adventurous in their rider selection. Everyone is, of course, aware of the gamble Yahama took on and subsequent huge payoff received from Fabio Quartararo, but there's no doubt that other riders with similarly hidden potential are out there. A test with no pressure would be an easy way to give them a job interview.