"The character of a champion is to try and always take the maximum from any situation, which is exactly what Marc did. I think Marc is now riding at the same level as before his injury three years ago. He rode superbly and did the best with what he had."
Honda MotoGP team boss Alberto Puig's post-French Grand Prix proclamation echoes – in a more colourful, laudatory tone – what Marc Marquez has repeatedly insisted about his condition coming into 2023. Four surgeries after that fateful Jerez 2020 fall, he no longer feels hopelessly limited by his arm and shoulder.
So, he's back then. The champion. The juggernaut. The… rider currently 19th in the MotoGP standings.
Marquez has been exceptionally fast in the 2023 grands prix he's been present for. To pretend that isn't true is deeply unserious – it is insight available to anyone from the most cursory of glances. Having looked in the pre-season like he's been finally pegged back by rivals within the Honda camp after all those years, whenever he's shared the track with them since Marquez has been leaving them in the dust.
Second on the grid in Portugal – the other Honda riders were 13th, 15th and 17th. Second on the grid in France – the others being 14th, 16th, 18th. In the French GP itself, Joan Mir, Alex Rins and Takaaki Nakagami were separated by 0.051s in their fastest laps – with Marquez almost half a second better.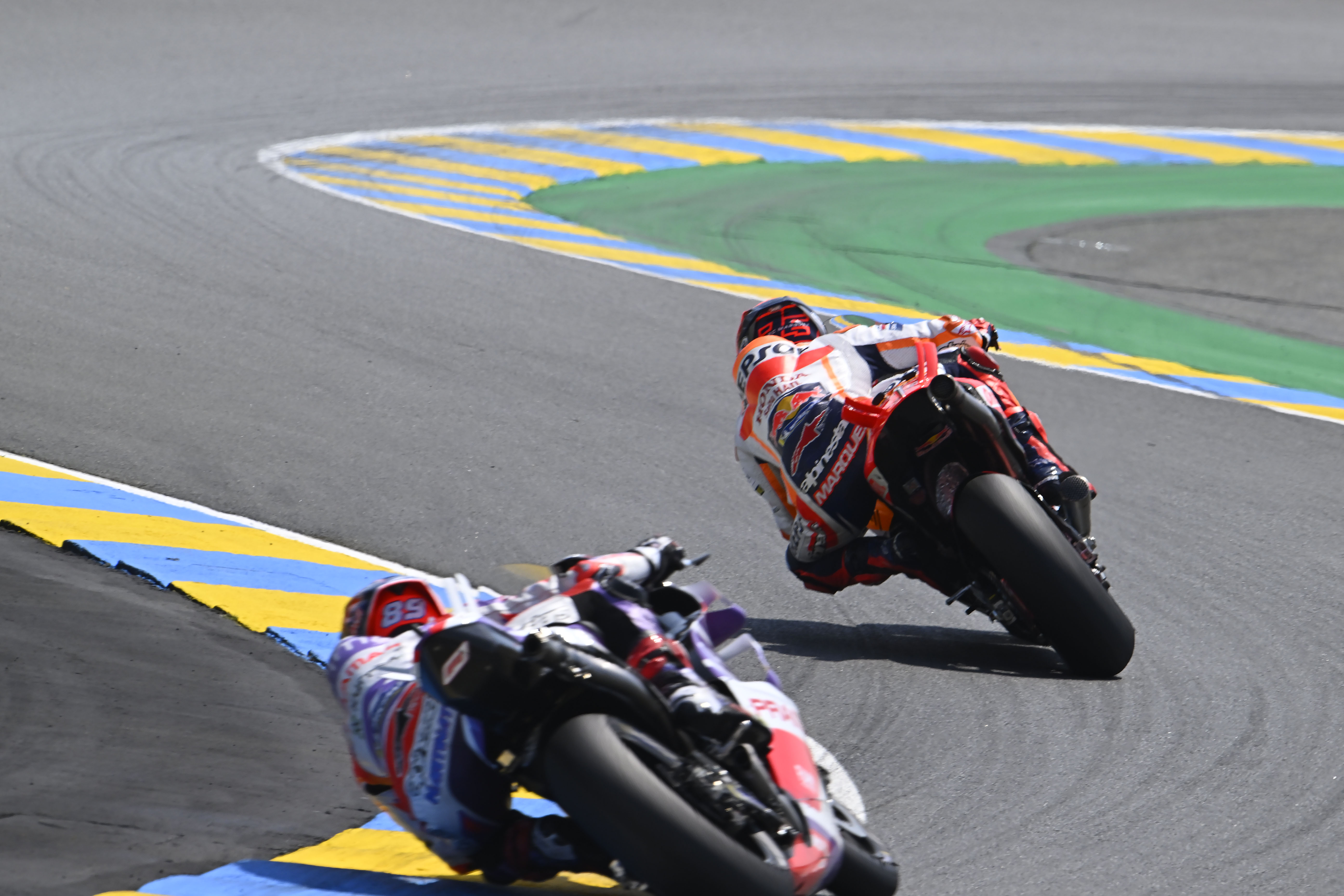 But it's clear he's having to dance on the limit. Already in Friday practice at Le Mans, on his return from injury, he had hit the deck in both sessions.
"I know that 90% of riders would take it easy, step by step. But I'm not like this," said Marquez.
"And if I come back, it's because I'm ready to race, I'm ready to push and ready to work for the team. And to work for the team is to ride the bike on the limit.
"Of course I can accept, and drop, and be half a second slower like the other Hondas and be out of Q2. But it's not my way. My way is to push."
In just two race weekends, he's put up five recorded falls – one more than, say, Maverick Vinales has since the start of 2022.
A big part of that, of course, is that Honda is an intensely crash-able bike, a thesis being proven by not just Marquez but Mir and, to a lesser extent, Rins, and, to an even lesser extent, Nakagami.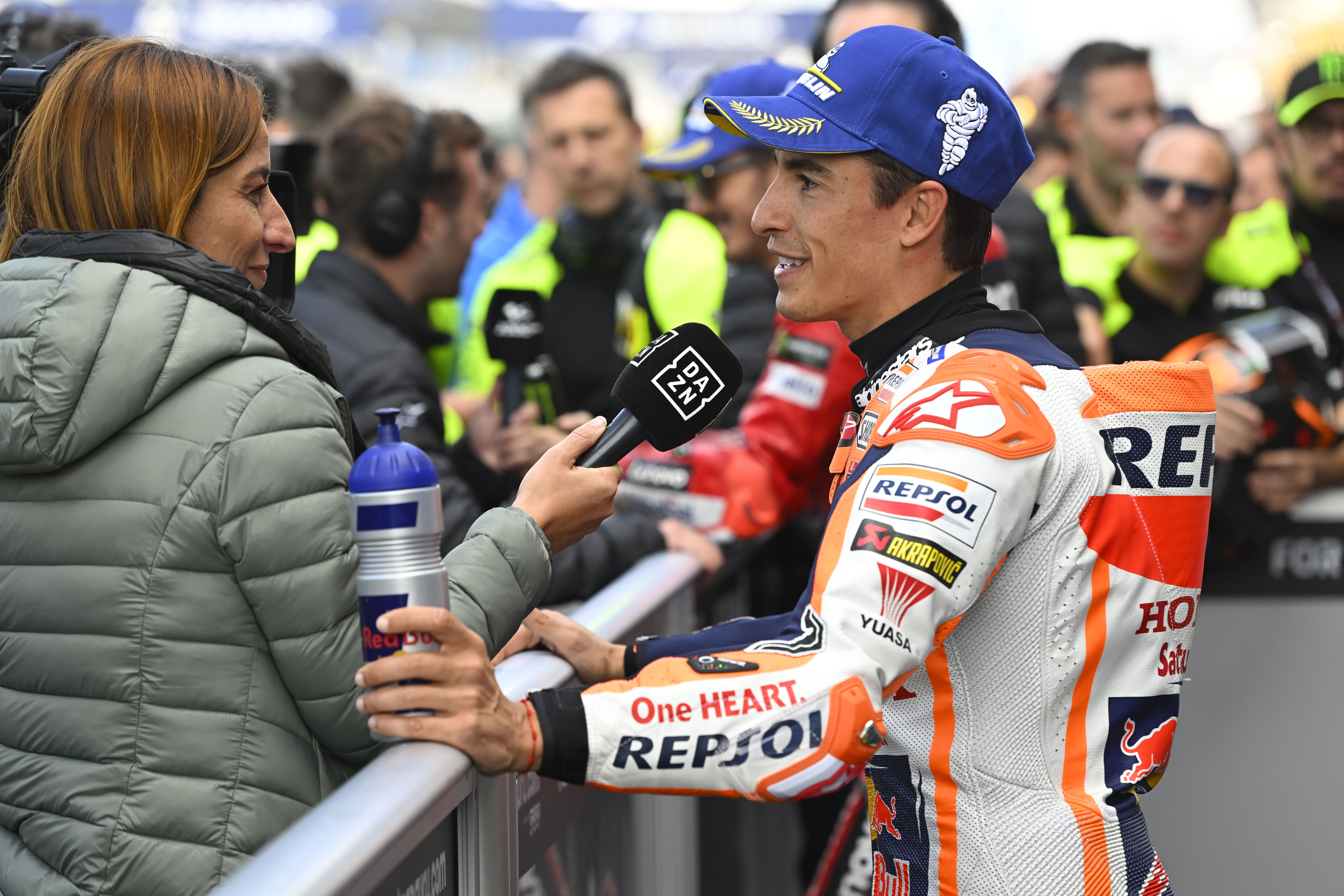 But the RC213V is hard to fault directly in the two most impactful crashes of Marquez's season – the huge Portimao screw-up that rendered injuries of various extent upon himself, Miguel Oliveira and Jorge Martin, and the Le Mans fall brought on by a losing battle versus the Pramac Ducatis.
"You know me. And you know my style," he said.
"And today I think it was enjoyable to watch the race. If somebody overtook me, I came back. And I was fighting, and I'm a fighter. But then you're at the limit. And today I was controlling that limit, but just at that Turn 7 [Museum] – the crash started on Turn 6 [La Chapelle], because I had a massive shake on Turn 6, the bike was shaking a lot there. In all accelerations.
"We need to an- well, I know why. We need to improve. We don't need to analyse. We need to improve that, because it's the main problem we have always."
He then admitted a handful of questions later. "The main reason was, like, the podium was there. And [Johann] Zarco was there. This was the main reason.
"And then you're thinking, bah, he will overtake me on the straight. It's what will happen. Then you try to attack more in the corners, those last two laps, with the used tyres. And I lost the front."
As evident above, neither Marquez, nor Puig have come off as particularly bothered about the crash. In their current predicament, that's perhaps understandable. But maybe that's conditioned by the shape in which Honda had started the season. Maybe it doesn't account for what's happened since.
Marquez said all during the pre-season that the current RC213V wasn't the bike to fight for a championship with. In pure performance terms, that doesn't seem to have changed. Even with the boost of the new Kalex chassis, you'd be a brave soul to place the Honda anywhere higher than fourth on the ranking of current MotoGP machines. And you can make that sixth if you count as the 2022 Ducati Desmosedici and the 2022 Aprilia RS-GP as separates.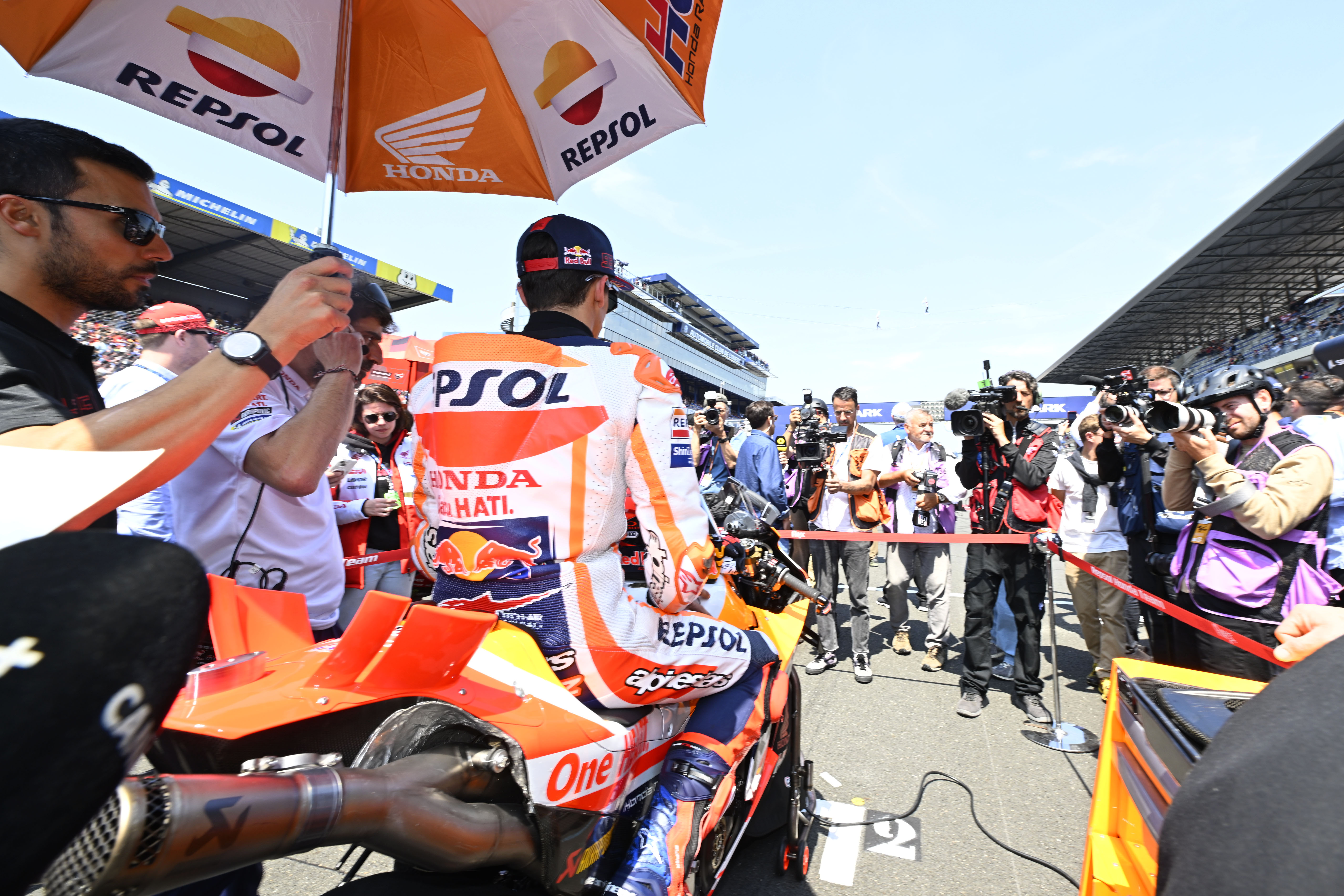 But the current championship leader, Pecco Bagnaia, has been averaging just under 19 points per weekend. A pair of fourth-place finishes in a weekend pay you 19 points.
And Marquez can do that right now! Settling for fourth was on the table at Le Mans, and that's if we assume Johann Zarco would've definitely closed the gap. More pertinently, something like a fifth- or sixth-place finish was there for the taking at Portimao if Marquez hadn't tried in vain to keep touch with the leading pack.
And with what a fit Marquez could've done at Termas given the minimal grip levels there, and obviously at the Circuit of the Americas, it adds up to a picture of the Honda man leading the points coming out of Le Mans.
Yes, perhaps the points he'd left on the table are just a different side to that same coin that enables him to go for broke in qualifying, to ride like he's playing with the house's money and to ruthlessly hunt for a rival rider to follow – a process in which Marquez seems almost reliant on the situational awareness that, in that tandem, he's almost always the one with less to lose, championship-wise.
But while Marquez's season-conditioning Portimao injury could've perhaps just as easily come in a time attack session as opposed to a race, maybe a better risk/reward distribution would've placed him at the very forefront of the nascent 2023 championship battle.
Discretion, they say, is the better part of valour. Marquez's French GP brought him plenty of valour but precious few points.
It was the kind of weekend that, even with just 12 points to his name, reinforces the belief that Marquez is still MotoGP's Leo Messi, its LeBron James, its Tom Brady. Still the king, still the gold standard.
But Marquez, by his own admission, doesn't want that. He wants to be champion again. And maybe banking safe points doesn't get him much closer to that goal – but it certainly gets him closer than falling off in pursuit of glory.