MotoGP's all-new sprint race is playing a key part in defending champion Pecco Bagnaia avoiding an early-season points hole – something Bagnaia is well aware of.
The Italian has non-scored in three of the five Sunday races in the 2023 season so far, although he was victorious in the other two.
But his points tally is propped up hugely by consistent success in the Saturday sprints, of which he's finished four of five on the podium.
This has allowed him to leave the fifth round of the season at Le Mans with a one-point lead over Marco Bezzecchi – whose own scoring has been very much driven by Sundays – despite a race-ending collision with Maverick Vinales.
"For sure the sprint races help," chuckled Bagnaia. "Because, without the sprint races, I would be so much behind.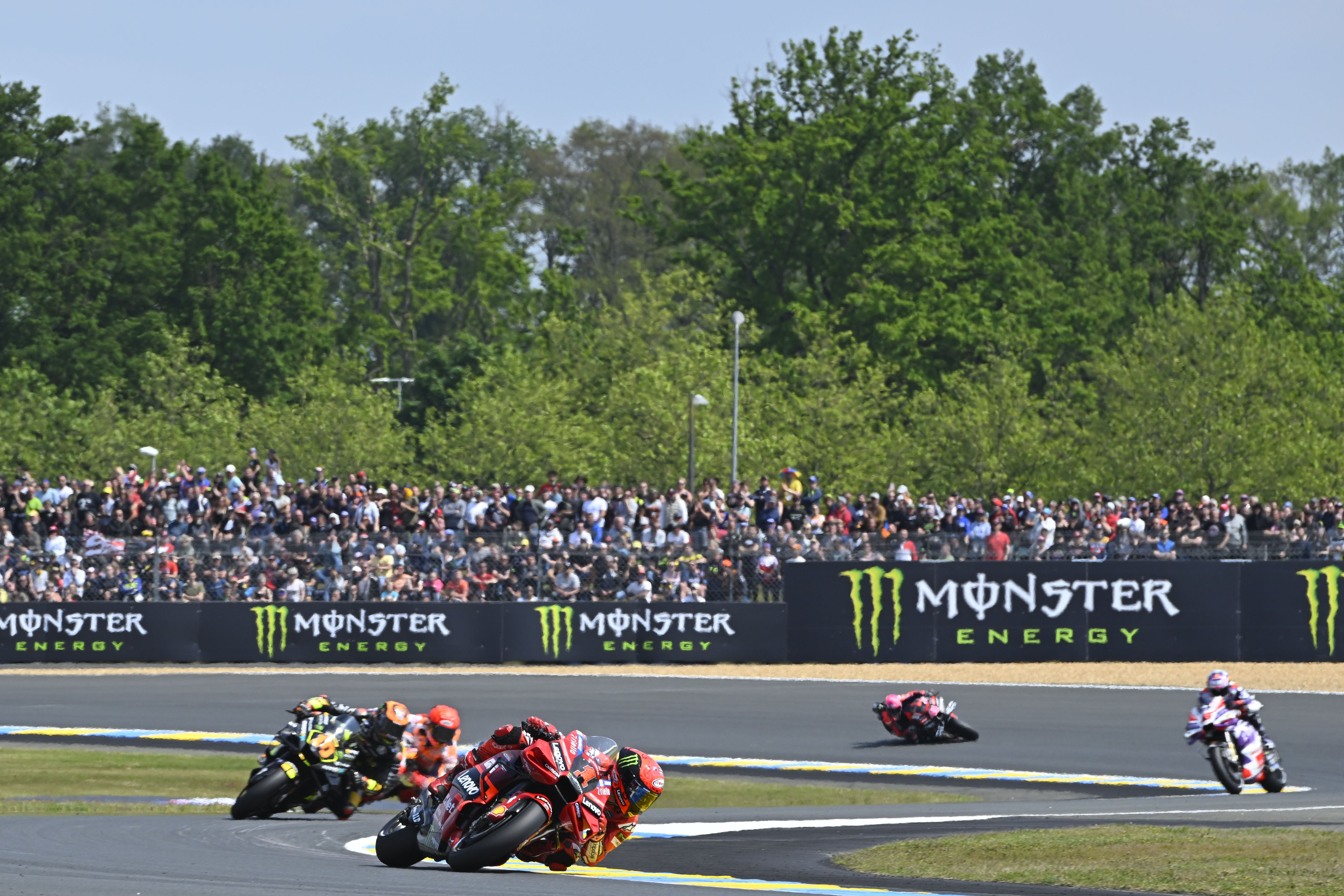 "I would be with 50 points. So… I have 44 just for the sprint races and this is helping a lot. But this year it's quite clear that we are always in the front, we are always leading, and the other riders are circulating [up and down] in terms of performance.
"But years ago was not possible to lead in the championship [like this] – because four riders were always in the front, and one mistake could cost the title."
Although the table of points scored by riders on Sundays isn't reflective of how the championship would've gone under the old format – whether it be due to the butterfly effect or the fact learnings from the sprint directly dictate how riders approach the grands prix – it is telling that Bagnaia has been outscored by 26 points by Bezzecchi over the five Sundays.
---
Top 5 sprint scorers
1 Bagnaia – 44
2 Binder – 38
3 Martin – 36
4 Bezzecchi – 17
5 Marini – 16
Top 5 GP scorers
1 Bezzecchi – 76
2 Zarco – 58
3 Bagnaia – 50
4 Quartararo – 48
5 Martin – 44
---
However, the Ducati man's points tally is not quite the most sprint-dependent in the current championship.
Two of his fellow current championship frontrunners, Brad Binder and Jorge Martin, are also in a similar situation.
---
MotoGP grid by sprint share of total points (only those with 5+5 starts)
Binder – 46.9%
Bagnaia – 46.8%
Martin – 45.0%
Marini – 29.6%
Miller – 28.6%
A. Espargaro – 28.6%
Vinales – 24.5%
Rins – 19.1%
Bezzecchi – 18.3%
Morbidelli – 15.0%
A. Marquez – 14.6%
Zarco – 12.1%
Quartararo – 2.0%
A. Fernandez – 0.0%
Di Giannantonio – 0.0%
Nakagami – 0.0%
---
"Maybe now we're all with the same more or less package, everyone has the potential to win a race," Bagnaia continued.
"The limit, we are always more close to the limit, maybe for the aerodynamics, maybe for more [other] things.
"Years ago, factory bikes were here and independent bikes were here.
"Like, six-seven tenths [of difference] each lap. It's changed a lot."
But why is Bagnaia – who, unlike someone like Martin, was not expected to be doing much better on Saturdays than Sundays – having such a results disparity between the two races?
Part of the explanation may lie in something Bagnaia said after the Vinales incident.
"Sincerely, in that moment of the race, we were very slow. The pace was slow. And every time I think that I have to wait a bit [in the race], something happens.
"I think it's more correct to go with instinct and not think anymore to be calm. Because today in the same lap I crashed, in corner seven [Museum] I just said to myself 'okay, now I overtake [Marc] Marquez'. But when I just tried, I just said to myself 'okay, no, it's not the correct moment, I wait a bit'. And then I crashed. Because it's normal that happens like this.
"The thing that makes me angry is that we are demonstrating that we are always in the front. Always one of the most competitive, one of those with the most pace.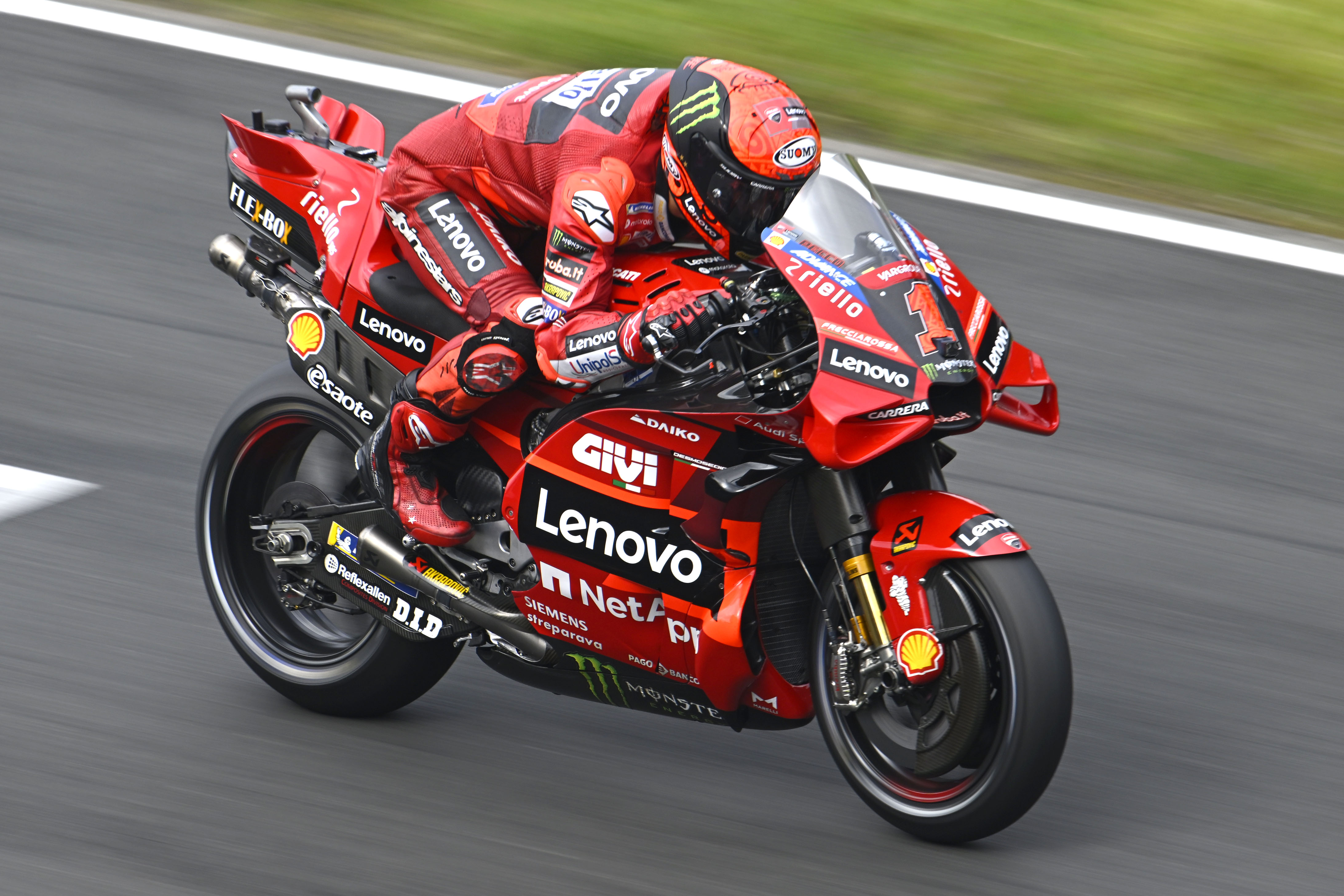 "But then I'm leading the championship by [just] one point.
"It's true that I crashed in Argentina and Austin. I had the luck that there are the sprint races right now, because if not I was already so behind. And I could have had 70 points more before this small break.
"So… it's a thing that I would like to understand during this break because like I said, every time I think to be calm or wait a bit, I just commit a mistake or just crash like today for someone else or something else. This is something that I have understand."
Sprints are indeed more "instinctual", and there is a lot less time to second-guess moves.
At the same time, the way Bagnaia raced Vinales that contributed to the crash certainly felt instinctual – arguably, the Sunday format should've given him more freedom to let Vinales go in that moment – and of his three Sunday crashes so far two have come before half-race distance.
There might just be a simpler explanation to why the sprints are propping up Bagnaia's title charge right now, and that explanation is the law of large numbers.
Bagnaia is spot on in feeling that he has frontrunning pace more or less every time. His peaks of performance are formidable, but his performance 'floor' also seems better than almost of any rival. And with that being the range, and with a healthy mix of strong single-lap performance and consistently good race pace, there's not much of an argument right now that he isn't the quickest in the field, the most complete package with the 2023 Ducati.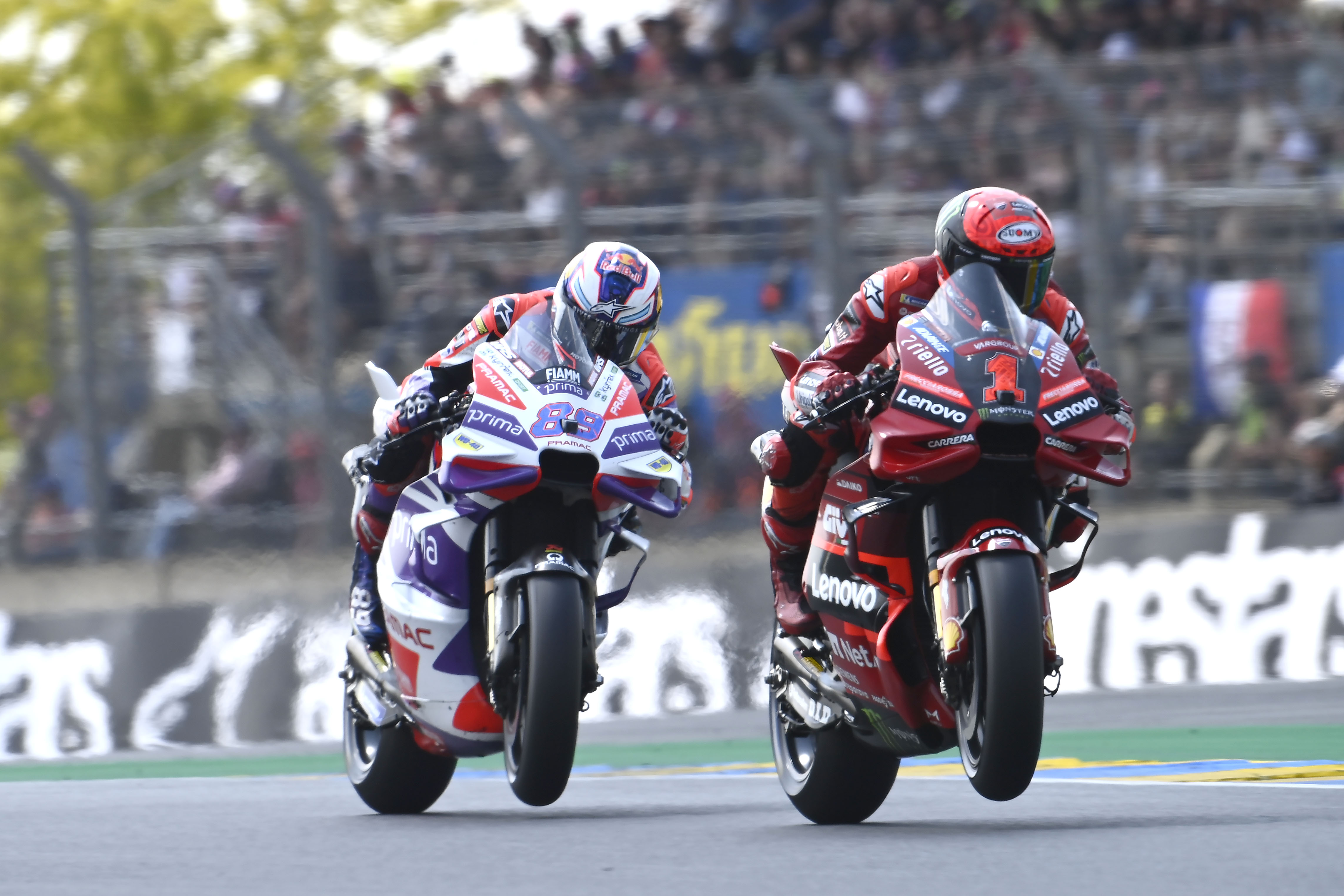 The more races you give the quickest rider+bike combination in the field, the better the chance of them leading the way and withstanding any sort of low sample size variance.
Yes, the Argentina and COTA errors were part of the package, but the Le Mans crash – even if avoidable – was ultimately more a splash of randomness. And it's that exact splash of randomness that having an extra race every weekend helps protect against.
The sprint format is a serious extra burden on every rider in the field. But, injury risk aside, it's also the best format MotoGP's ever had for converting the quickest rider into that year's champion.