Marco Bezzecchi was always expected to have a good start to the MotoGP season.
The runaway winner of last year's barely-a-fight to be rookie of the year, he was given a refined hand-me-down Ducati Desmosedici GP22 for this campaign and was consistently quick with it in the pre-season.
Logic dictated that, while factory teams including Ducati ironed out the teething issues with 2023-spec equipment, Bezzecchi and his fellow GP22 runners would make hay.
This has pretty much come to be. Still, not many would've put Bezzecchi down for two wins in the first five grands prix, both of them quite dominant. And being just one point off Pecco Bagnaia heading into Mugello is also a surprise.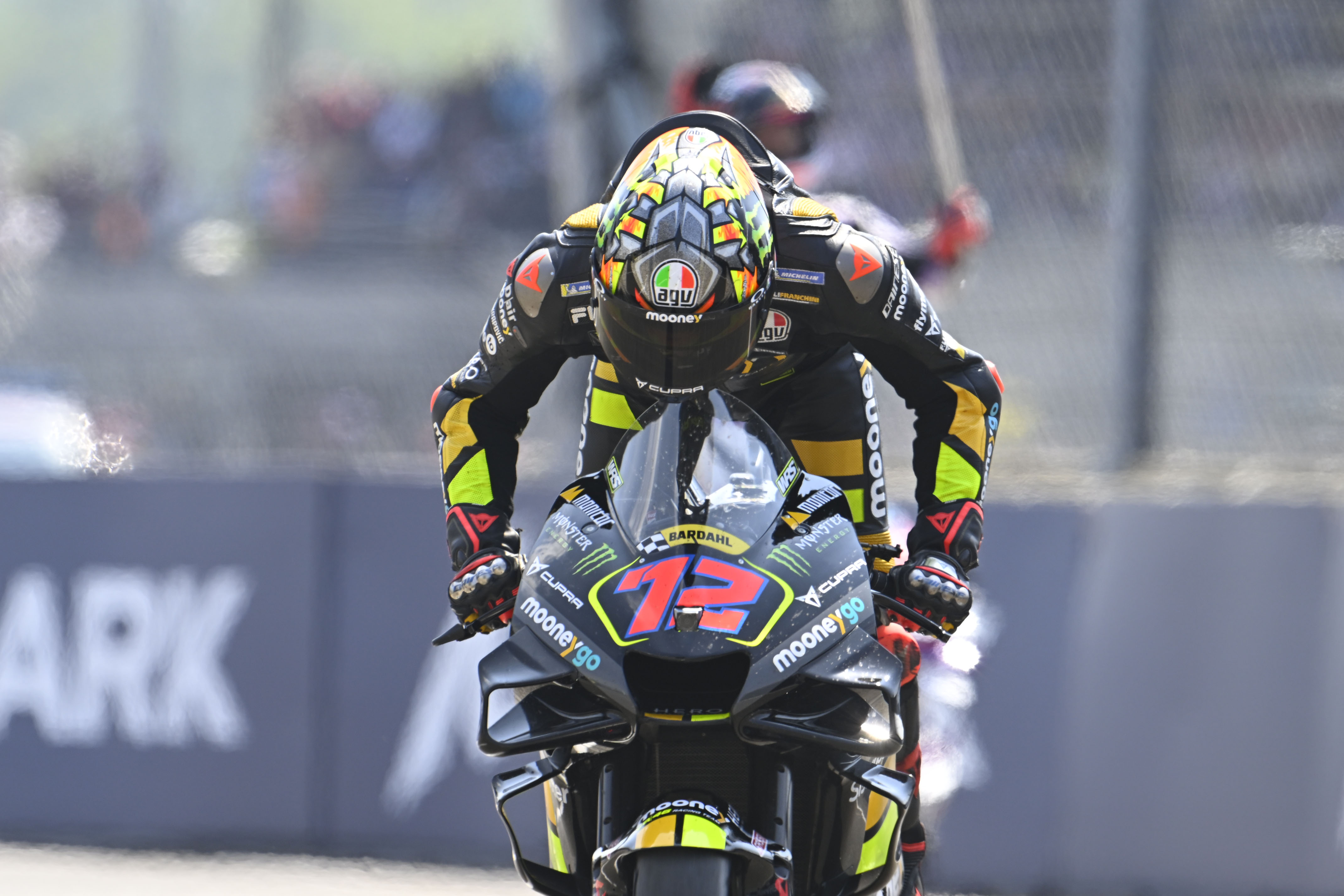 "It's good to be close to Pecco for the moment, but honestly I'm still not thinking about the championship – first of all, because we saw that, having the sprint and the big GP in the same weekend it's very easy to lose everything very quick," said Bezzecchi after the French Grand Prix.
"So I just want to continue like this, thinking weekend by weekend, race by race, enjoying with the bike and with my guys that are fantastic."
But taking it race by race is no fun – and it would be disingenuous for us to suggest that nothing can be gleaned when MotoGP 2023 is already a quarter of the way to the final chequered flag of the season.
So, is this for real? Can Bezzecchi really stay a factor for the long haul?
Here are the arguments for either side of the debate.
AGAINST: THE TROUGH WAS ROUGH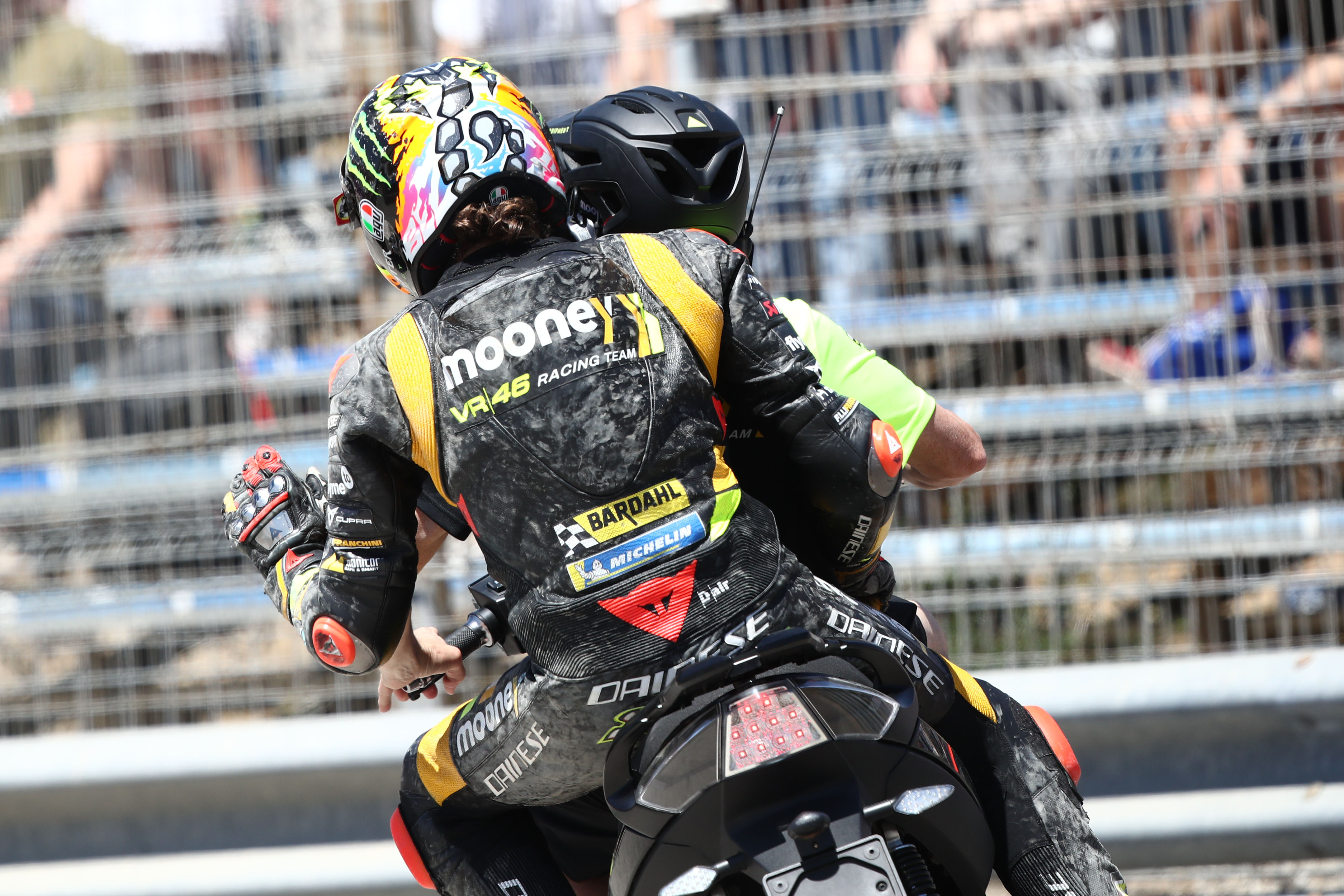 A common motorsport truism – and maybe sports truism as a whole – is that championships are won on your bad days. But you can interpret that in a couple of ways in MotoGP.
It can mean simply staying on the bike to bag points when the pace isn't there. But it also can – and maybe more convincingly so – mean never letting your performance drop below a certain point.
As Bagnaia put it: "This year it's quite clear that we are always in the front, we are always leading, and the other riders are circulating in terms of performance."
In Bezzecchi's case, there has certainly been a degree of 'circulation', though maybe not as dramatic as one might assume for a sophomore rider.
---
The leading quartet's low points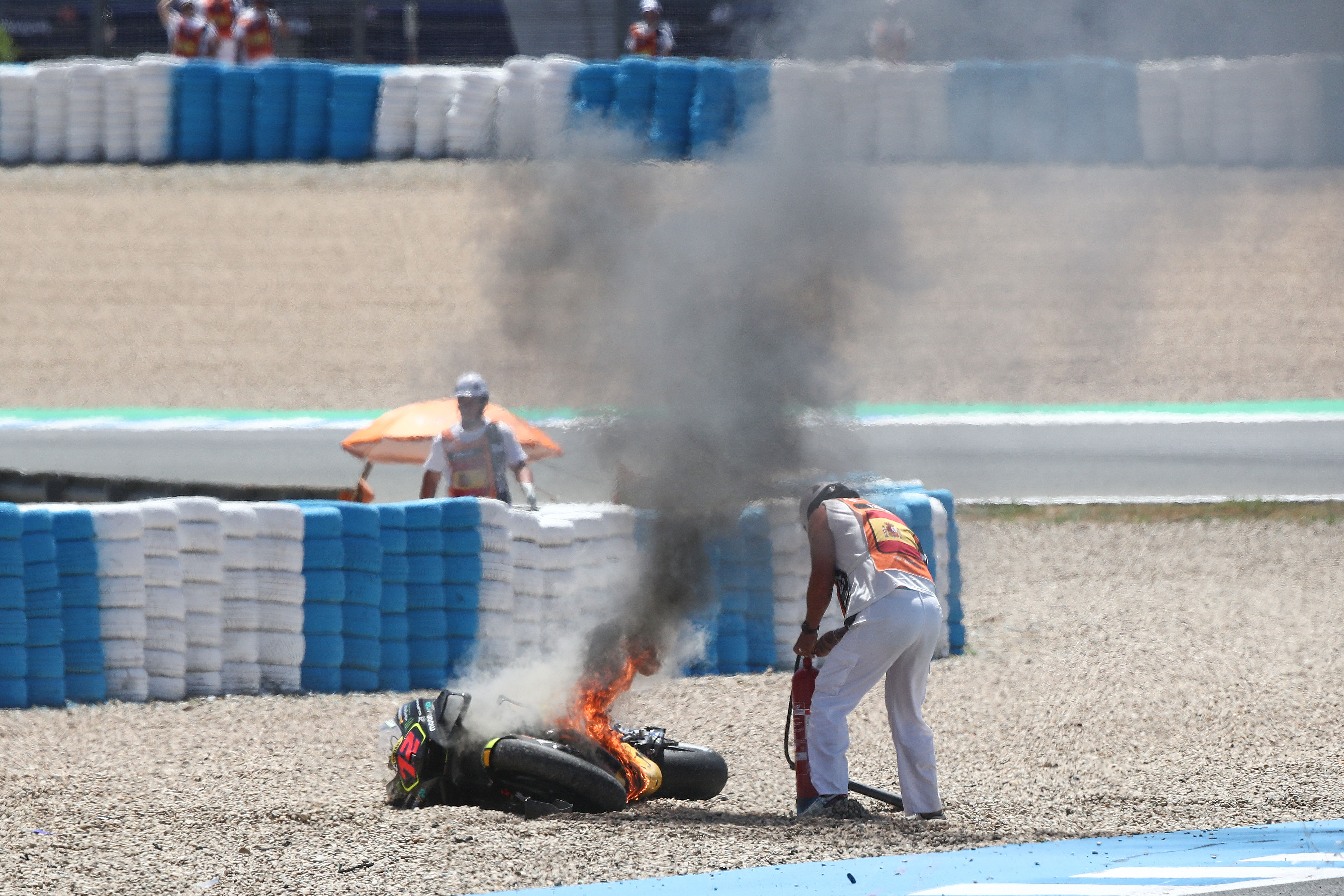 Worst Friday practice (combined)
Bagnaia – 13th at Jerez, 0.525s off
Bezzecchi – 12th at Jerez, 0.466s off
Binder – 18th at Portimao, 1.201s off
Martin – 7th at Termas, 0.488s off
Worst qualifying
Bagnaia – 5th at Jerez
Bezzecchi – 13th at Jerez
Binder – 15th at Termas
Martin – 12th at COTA
Worst race (subjectively, based on performance not crashes)
Bagnaia – 6th in Termas sprint
Bezzecchi – Crash out of 10th in Jerez main race
Binder – 12th in Portimao sprint
Martin – 8th in Termas sprint
---
Bezzecchi was absolutely electric in the low grip of Termas de Rio Hondo, which bodes well. Those kind of conditions can absolutely cripple a title push, yet he was all kinds of impressive in the dry, the wet and the mixed.
But Jerez was extremely poor throughout – and while Bezzecchi had actually been faster than Bagnaia on Friday, the reigning champion spectacularly climbed out of that particular hole, while Bezzecchi made fairly little in the way of strides (although was then better in the post-race test).
Both Bagnaia and Bezzecchi, as well as Martin and (to a lesser extent) Binder, can non-score in any given weekend. But Bagnaia just doesn't really have weekends of running around 10th place anymore.
AGAINST: FALLING DOWN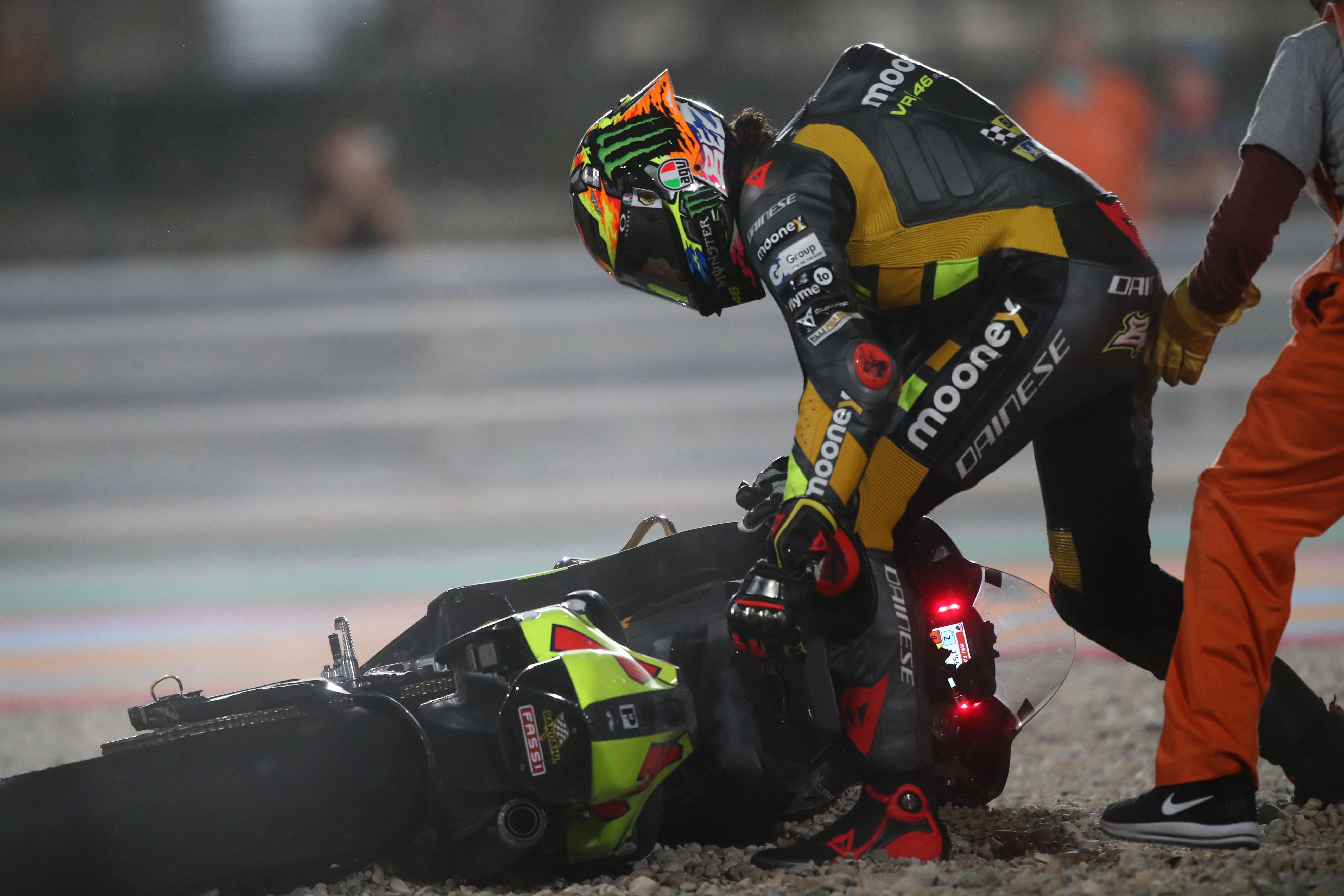 To return to the above point, "staying on the bike" is no guarantee either. Bezzecchi was the second-most prolific crasher in MotoGP last year (pictured above) and is actually narrowly on pace to out-crash himself in 2023.
That's slightly deceptive, of course – one of Bezzecchi's six falls this season was being collateral in a Franco Morbidelli/Alex Marquez Jerez crash, and he's still way short of the battered-and-bruised Joan Mir's current tally of 11. The new format might be inflating crash totals, although the numbers are inconclusive right now.
But in any case, considering that the path to a championship for all of Bagnaia's rivals right now is capitalising on his mistakes, Bezzecchi needs to prove over a larger sample size that he is less error-prone right now than his fellow Valentino Rossi protege.
AGAINST: OFF THE LINE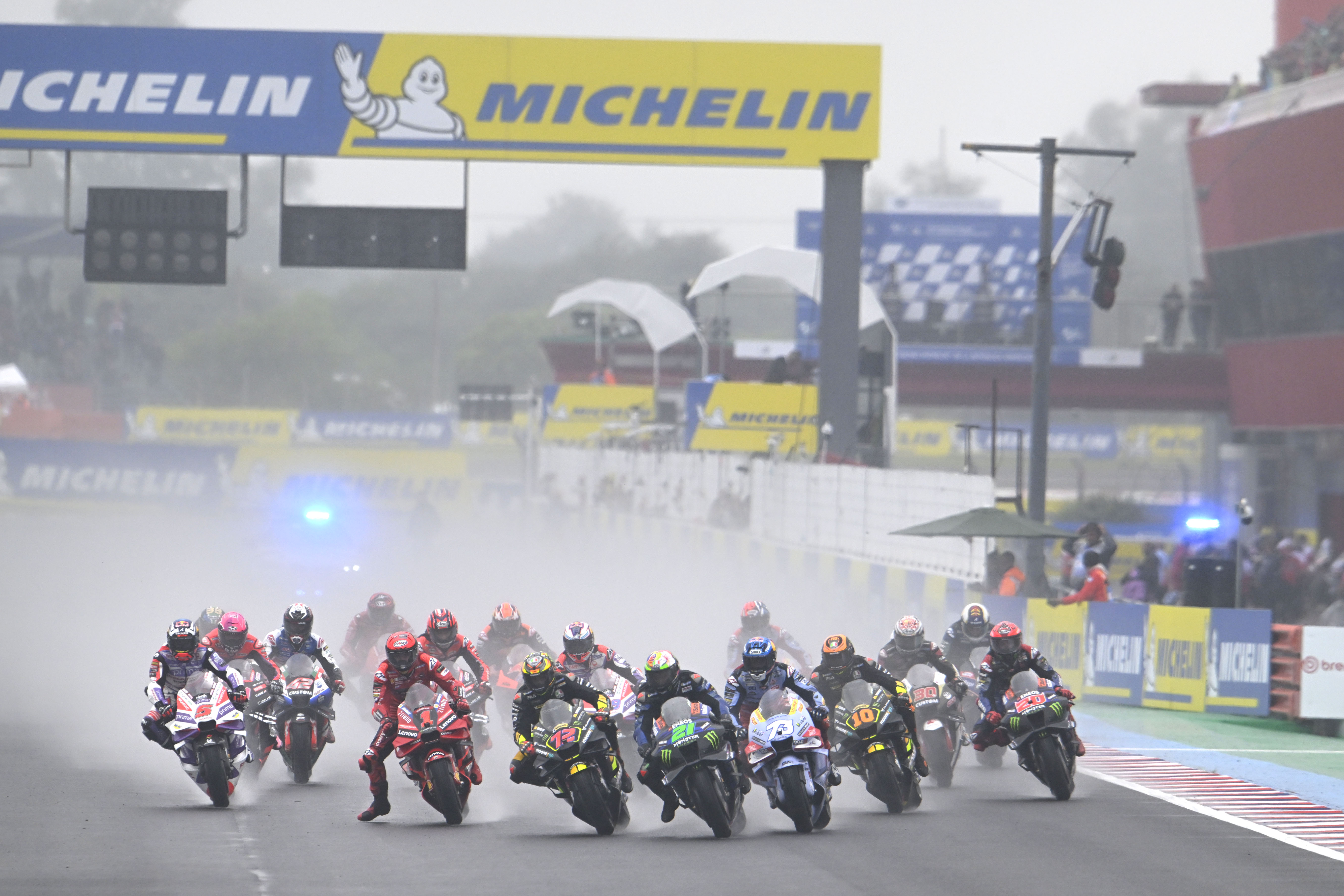 Bezzecchi has highlighted his starts as a self-admitted weakness this season and dedicated a huge amount of his exits from the pitlane during the Jerez test to practising his getaways.
Did it help at Le Mans? It's inconclusive. He bogged down horribly off the line in the sprint, which more than anything conditioned his result in the 13-lapper, but then at least gave himself a chance in the main race with a decent launch.
Still, even there the contrast with the KTM of Binder was striking. The South African lined up a row behind Bezzecchi, and three seconds after the lights went out he was already breezing past. From there, it was only Bezzecchi's superb response through the Dunlop chicane that meant it was Binder and not him who was on the receiving end of a big nudge from Alex Marquez.
Bezzecchi probably shouldn't be expected to match the KTMs in that particular area, but being even just below average won't be good enough in modern MotoGP. Just ask the Aprilias.
AGAINST: LESS ROOM TO IMPROVE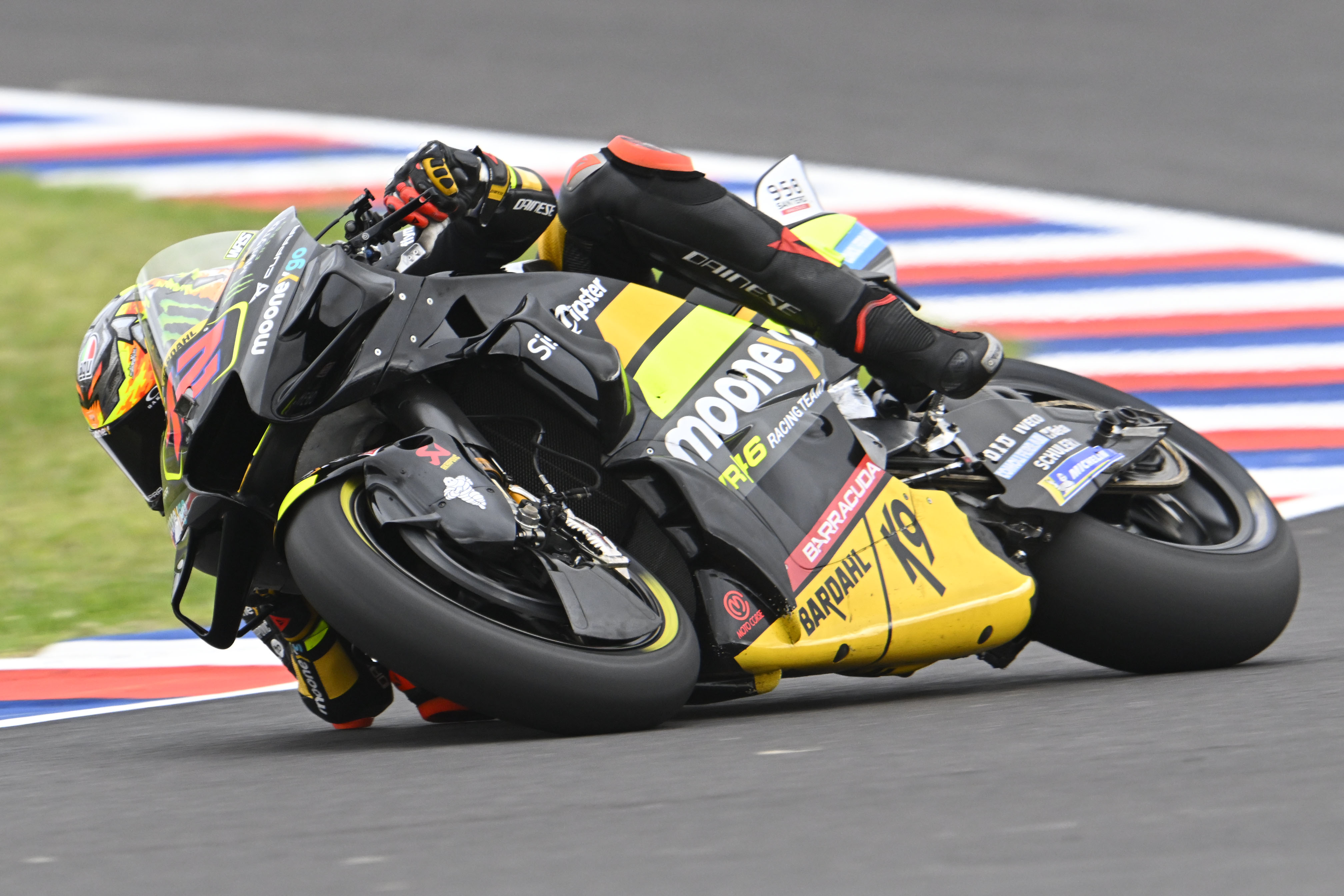 The GP22 is what it is, and there will be no in-season transformation to its performance.
Though the 2023 bike is no stark departure, and hasn't been described by anyone as a massive difference, it'll still be the focal point of developments and the one receiving new bits and pieces.
That might actually be an advantage for the year-olds in some weekends – having a familiar package with a long-developed base setting, mountains of data from last year and no need to 'back-to-back' any potential updates in first practice – but over a 20-round season it should be advantageous to the newer crop.
And it's not just about the GP22 compared to the GP23. It's also potentially about the continued development of the KTM RC16 and the Aprilia RS-GP, or Honda and Yamaha picking up some low-hanging fruit in the development process to suddenly thrust themselves in the mix and make Bezzecchi's life harder.
PRO: LOOK AT BASTIANINI
And yet, that conventional wisdom didn't necessarily apply to 2022 when it came to Enea Bastianini, the rider whose exploits Bezzecchi is currently emulating and is hoping to surpass.
If you're inclined to have faith in Bezzecchi's title credentials, any of the arguments above can be countered effectively with a look at the then-Gresini rider's superb sophomore campaign last year.
Yes, Bastianini won three of the first seven races, but he also hounded Bagnaia in many an encounter in the second half of the season.
There is no statistically significant relationship between Bastianini's 2022 results and the number of the race in question. In fact, the Spearman rank correlation coefficient between his gap to the race winner and the number of the race is actually slightly negative – and the same coefficient between his points totals and the number of the race is slightly positive, meaning (in very simplified terms) his points tally for the weekend was expected to increase the further we got into the season.
Bastianini didn't drop off. Whatever gains were being made by works bikes relative to his GP21 were clearly being offset by the Italian's personal development. And his ace in the hole, that ludicrous burst of late-race speed, was a consistent presence.
And this was in a season where the works Ducati hadn't been born well and only became a reliably top-tier machine over the course of the campaign. The GP23 has had a much better start – but that suggests the improvement curve won't be as steep, as it doesn't really need to be.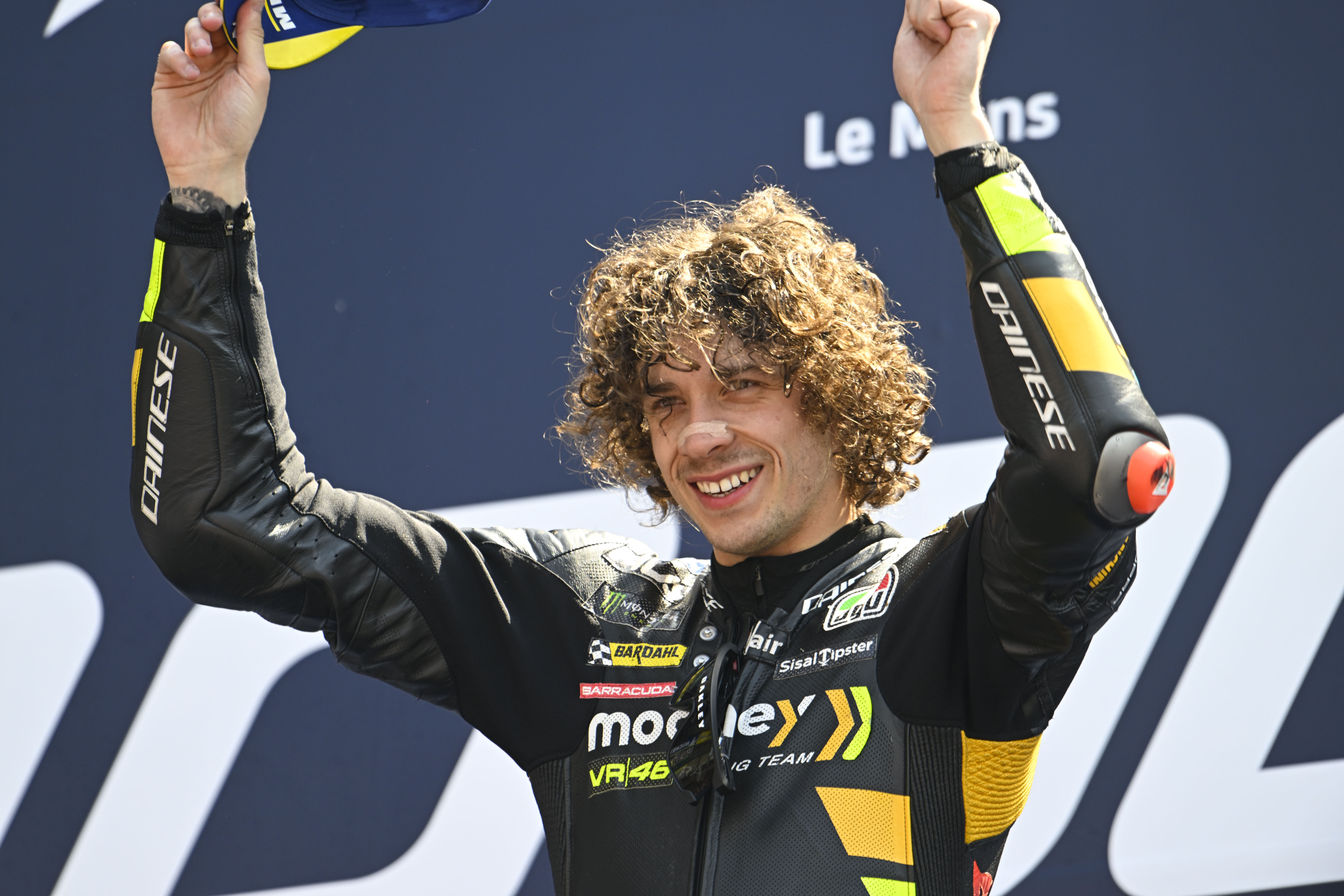 Bezzecchi doesn't have Bastianini's calling card, but he's better at other things, and it's possible his 'bad' weekends are actually more productive, at least in terms of pace, than Bastianini's were.
And, given Bastianini could've absolutely won last year, that's basically the full extent of a fairly convincing argument for Bezzecchi's championship credentials.
If Bagnaia straightens things out, he's probably out of reach – not just for Bezzecchi but for everyone else. But if he continues to stumble, which Bezzecchi can help induce by remaining a thorn in his side, the VR46 Ducati rider should be as well-placed as anybody to benefit.