By the time Aprilia announced last month that it had retained the services of Aleix Espargaro for another two seasons, extending his time with the team until at least 2022 and for six seasons, it came as little surprise.
But while it might have been a clear cut decision for both parties at the time, it very nearly didn't happen – with the 30-year-old ready to find pastures new as recently as the start of 2020, after a tough season in 2019.
"In November or December, I was 75% out of Aprilia. I struggled a lot during the season and I didn't enjoy riding the bike at all" :: Aleix Espargaro
He was struggling with an uncompetitive RS-GP machine, carrying the lion's share of development work while a conveyor belt of team-mates joined him on the other side of the garage and seeing his chance for MotoGP podiums slipping away.
His three years as a works Aprilia rider had yielded no better than three top six finishes and a championship best of 14th, and Espargaro – whose sole MotoGP podium remains his remarkable second at Aragon on the Open class Forward Yamaha in 2014 – was on the brink of hunting for something different for the future.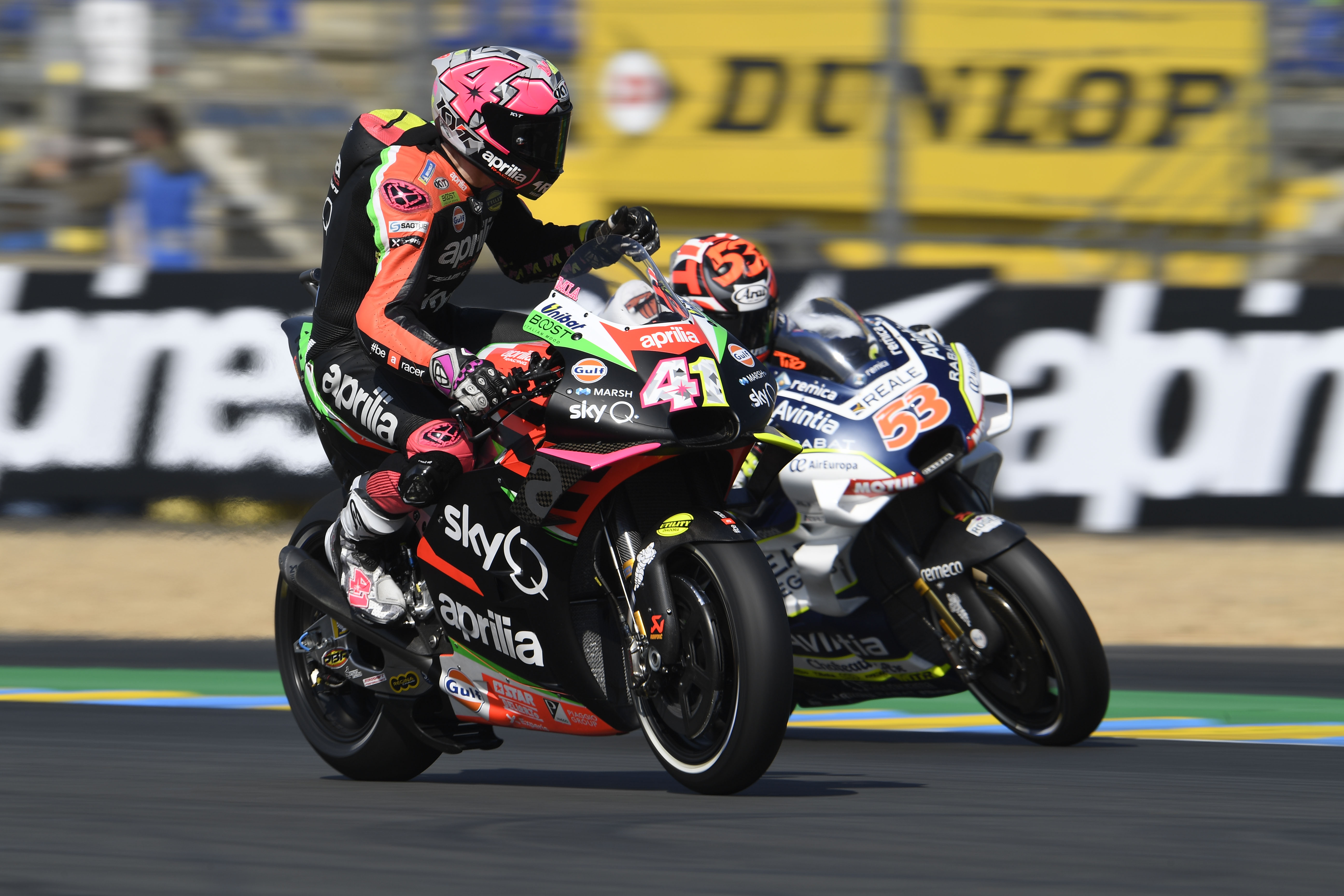 However, speaking exclusively to The Race, he admitted that the brand new bike Aprilia brought to 2020 pre-season testing was so strong that when the team came to him with a new contract he didn't even think about hesitating to put pen to paper.
"The first thing was that in November or December, I was 75% out of Aprilia," Espargaro recalls to The Race.
"I struggled a lot during the season and I didn't enjoy riding the bike at all. Everyone else had a new bike at the Valencia test and I had nothing, which was difficult.
"But the situation changed completely in Malaysia when I rode the RS-GP 20.
"I spoke a lot during the first two tests with [team boss Massimo] Rivola not just about how good the new bike was but also about the project. It's going in a completely new direction, with a lot of new engineers and a growing budget.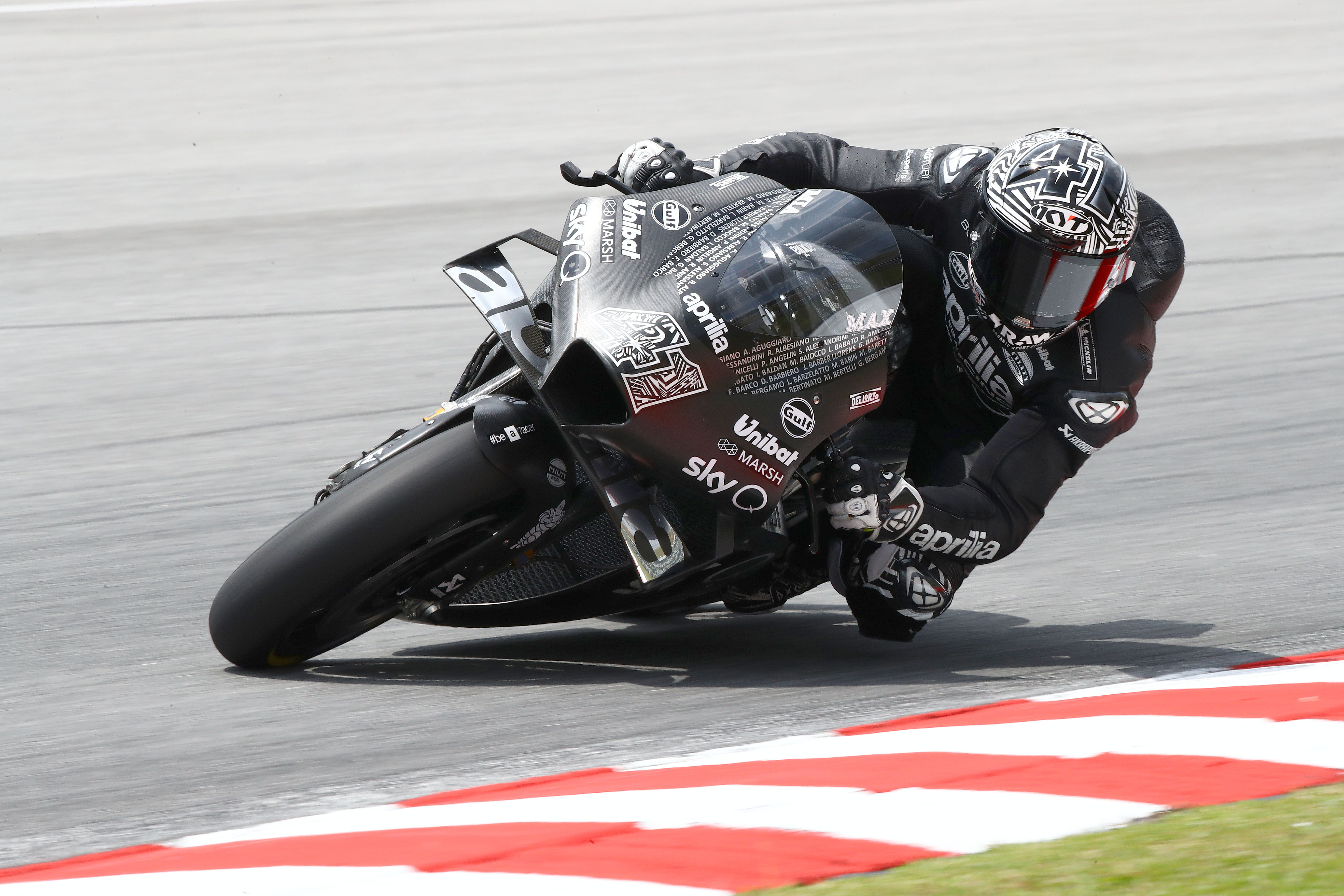 "After the tests I was closer to signing with Aprilia, but then when coronavirus arrived everything stopped and we didn't talk for three months.
"I was starting to doubt things, [manager] Albert [Valera] started some conversations with other teams – and then [in May] Aprilia sent me an offer – and I was a bit in shock at the beginning.
"It's the best contract I've ever had in my life and I didn't expect that.
"It's the best thing I could ask for because the project is very ambitious, the team is going to grow a lot in the next two years, the factory team will be a lot more competitive with a lot more engineers and we're going to have a junior team.
"Even in the situation the world is in, Aprilia made a big effort to retain me, so it was very easy to convince me to stay."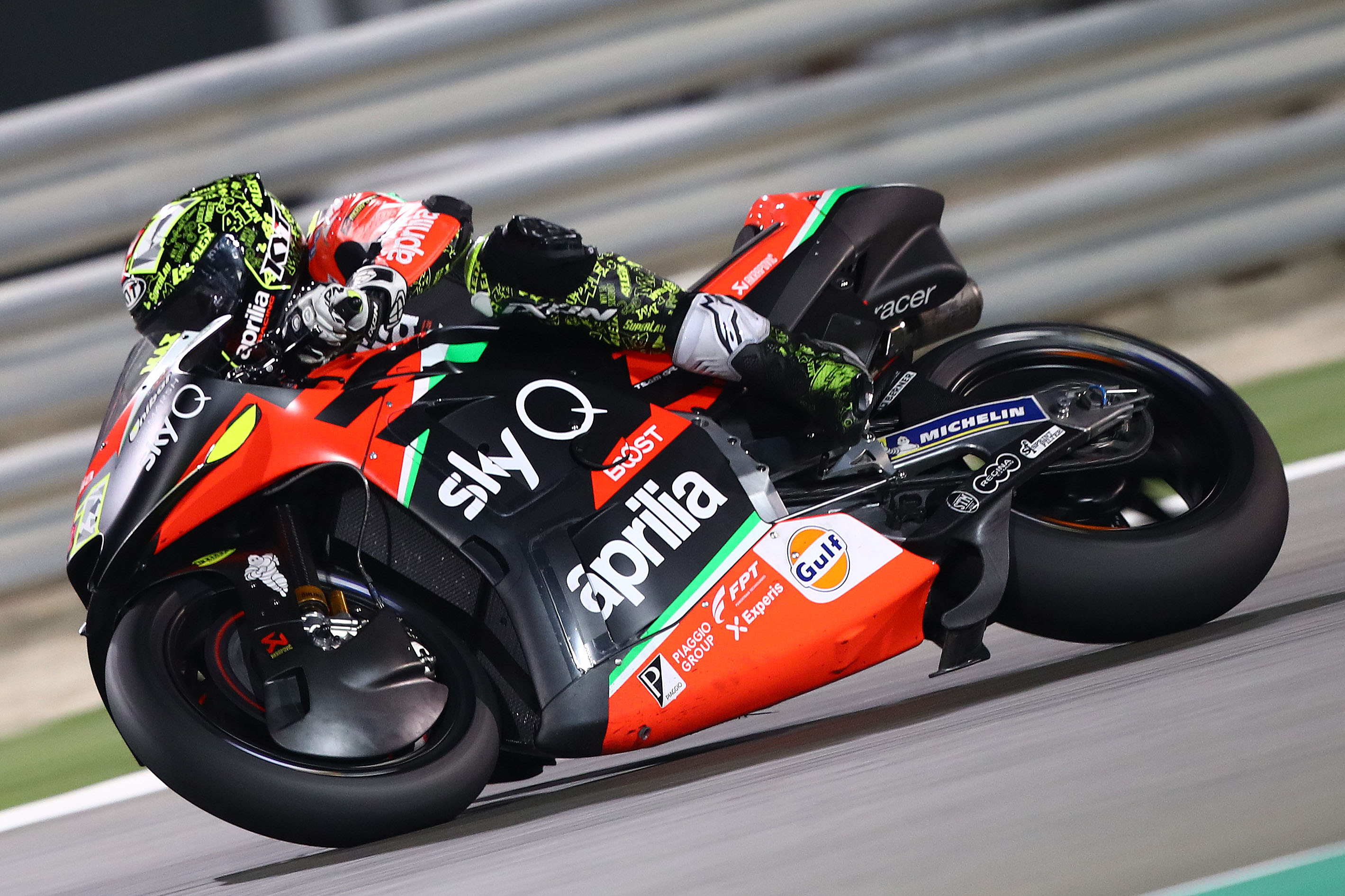 So just how good is the new bike, if it was enough to completely change Espargaro's mind about the future of his career?
It's been rebuilt almost entirely, with only a handful of Aprilia-manufactured parts from the 2019 bike even fitting onto it. And Espargaro sounds like a man convinced that he's finally got a machine that can make in-roads on MotoGP's established factories.
"The bike is not just better – it is completely different," he says.
"They started from absolutely zero – they took a piece of white paper and started to draw. The only thing that is the same is the colour, black with the tricolore.
"It's a much more stable bike with a completely different characteristic engine now. Overall, it's smoother and easier to ride, less physical for the rider. We're still missing power, but the engineers told me that it was in the plan to start like this then by the middle of the season to change this."
"Coming from a team like Ferrari, when Rivola arrived at the beginning it was like 'what is this?!'" :: Aleix Espargaro
And, with development frozen for all but Aprilia and KTM (MotoGP's two concession teams) in the face of the coronavirus pandemic, he's well aware that there's the possibility to do even more in 2021.
"It's important how we start the season but it's important how it changes too because it looks like in 2021 no one but KTM and Aprilia will be able to change their bikes. That makes me very happy.
"2020 will be a good year because of the new bike and how good it is, but 2021 can be very, very good for us."
The progress has come, in large part, due to the changes in Aprilia's management structure in recent years. It had built an unhealthy reputation for badly managing riders and staff, brought to the fore by the rapid arrivals and departures of Sam Lowes and Scott Redding. Espargaro is adamant that the addition of former Ferrari Formula 1 team sporting director Massimo Rivola has been instrumental.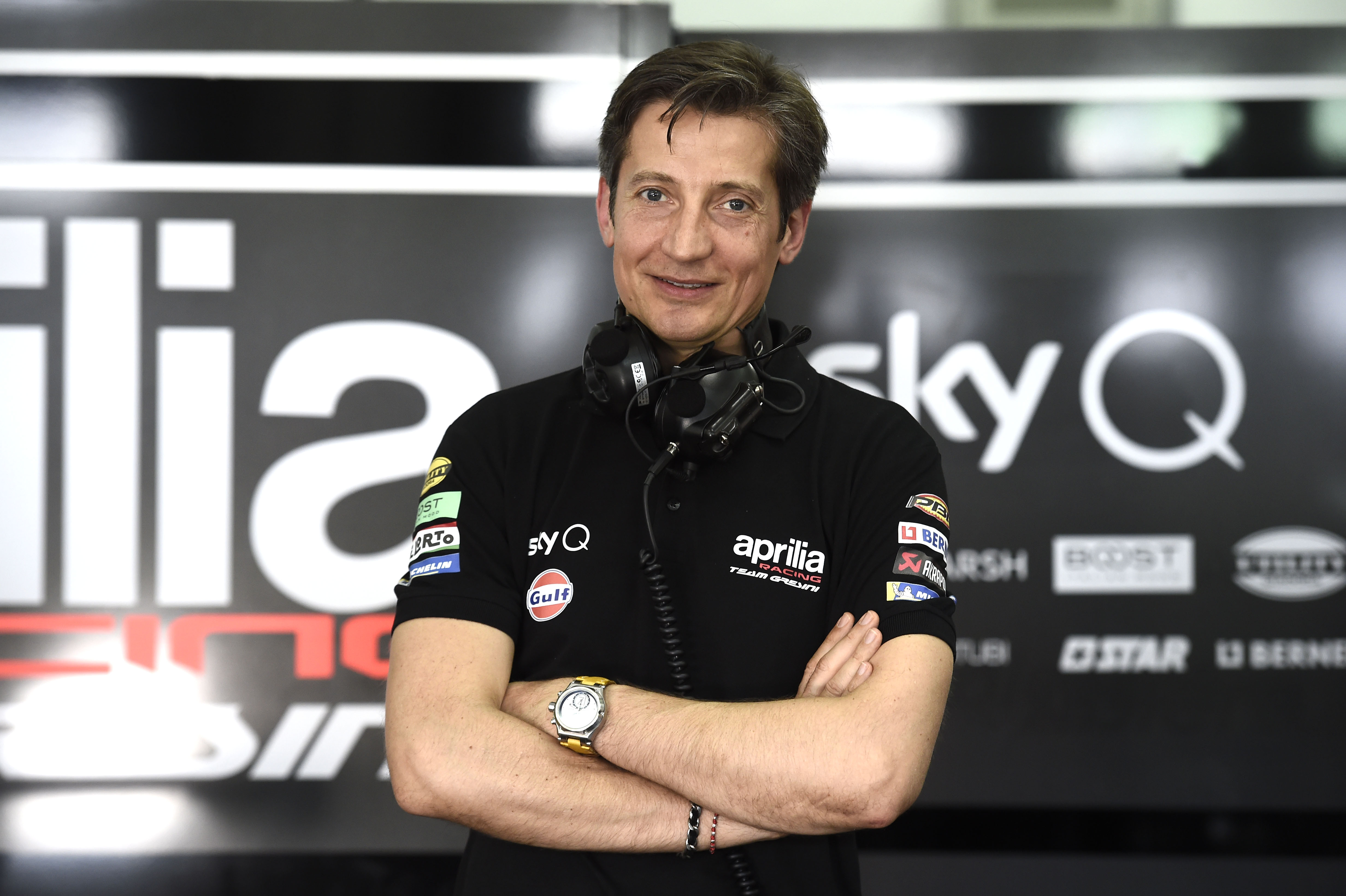 The Gresini-run Aprilia operation has split the former team boss role into two and come into line with its rivals. Romano Albesiano stepped away from the people and project management side to concentrate on his bread and butter: building race bikes. He handed the reins over to Rivola, and it seems that at least according to the riders the change is working.
"When I signed with Aprilia four years ago the problem was that Romano Albesiano was in charge of a thousand things," Espargaro explains.
"He has to be the father of the bike, to coordinate the engineers in building the new bike like he did in the last winter, but because he had to manage a lot of other things too the goal was never clear enough and the project wasn't good enough.
"So with the arrival of Massimo Rivola, Romano was able to be more focused on the bike and the new one is fantastic.
"Rivola is bringing the Aprilia to another dimension. Coming from a team like Ferrari, when he arrived at the beginning it was like 'what is this?!' Step by step he's changing the mentality of people, the organisation of the team."
And while everyone at the team is already seeing the benefits of the new arrangement, Espargaro is adamant that there's more to come as Rivola embeds a culture of racing back into not just Aprilia but parent group Piaggio.
"He's also pushing the Piaggio group a lot to convince them that we are very important and that Aprilia needs to fight for the title like they have in the past," he says.
"The last four years, the Aprilia Racing Service was super-disconnected from Piaggio, and what Massimo is trying to do is to prove that Aprilia is a very important part of Piaggio and that Racing Service is an iconic part of Aprilia.
"Every year we are stronger and stronger, the budget is improving, the credibility of the project is improving, and a lot of good engineers are joining us. I'm very happy about this and it looks like the future for Aprilia is very good."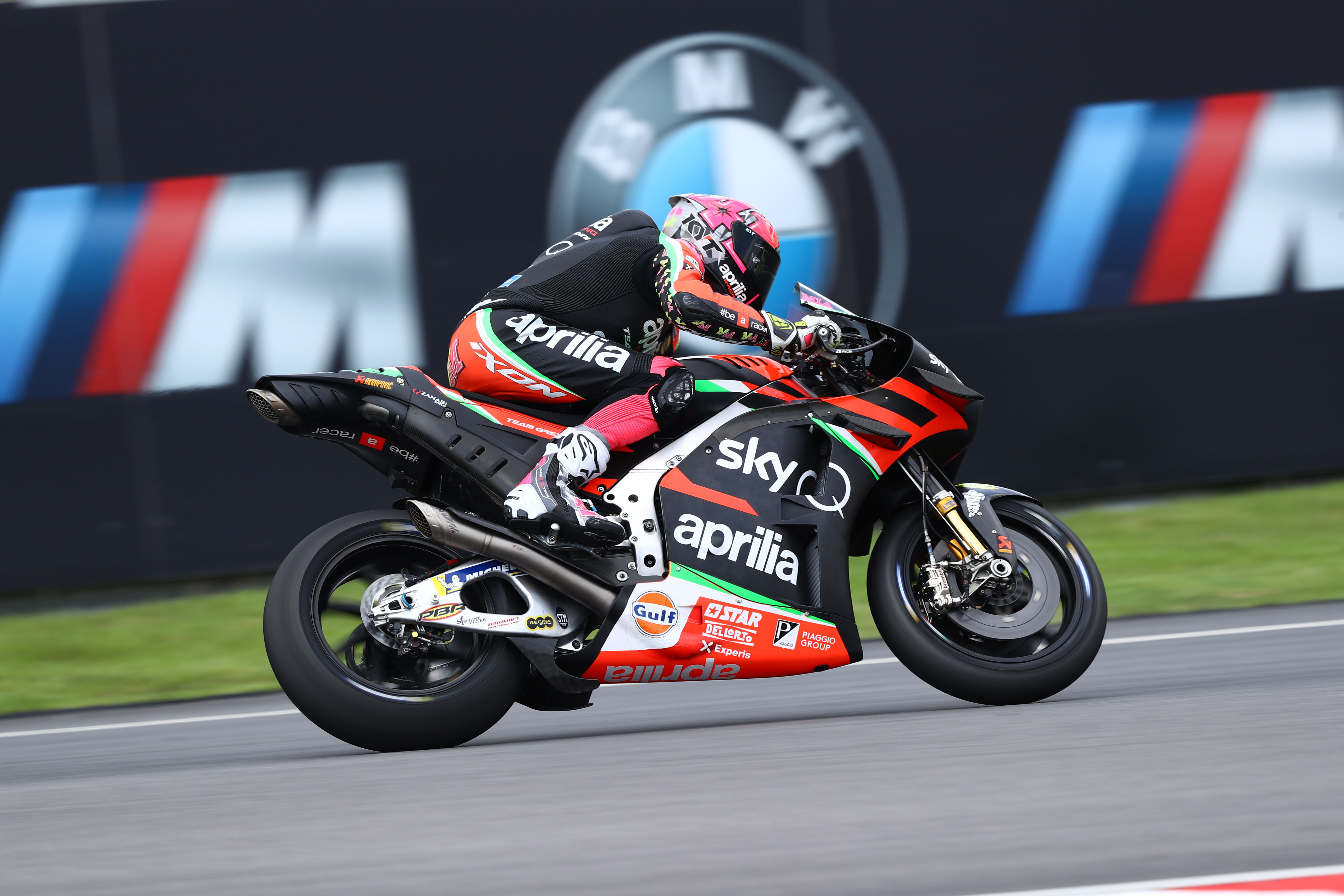 Espargaro even has ideas on how to spend that extra budget, with one thing clear in his mind as delivering instant benefits: a satellite squad.
"We need a satellite team, because as we've seen with KTM, to have the Tech3 team increased their level," he says.
"You have more chances to try things and the young riders push the factory riders and make them go faster. With only two bikes on track, it's very difficult.
"For this year we'll try to make the level higher with Bradley [Smith] and the test team, but the plan for 2021 or 2022 is to have a satellite team.
"Massimo's idea is to use it as a junior team, to bring Moto2 riders up so that they can learn about MotoGP and move to the factory team.
"But for me the first step in doing this is to make the RS-GP a very competitive bike, and my very important objective is clear.
"In the past when a Moto2 rider fighting for the title was looking to the future and saw Aprilia they thought 'no, I want to go to Pramac or Petronas.' We have to make Aprilia a very interesting option, and that's my job."
Esparago sounds like he's struggling to burn off his excess energy, and to say he can't wait to get the season going is something of an understatement
With Andrea Iannone's appeal to the Court of Arbitration for Sport now looking unlikely to happen until August, Espargaro will start the season with Bradley Smith on the other side of the garage. That's his fourth team-mate in as many years, and it means that the lion's share of developing that brand new RS-GP has been largely Espargaro's.
It's something he wants to see changed for 2021, though, openly admitting that he wants the squad to bring a team-mate who is as fast as or even faster than he is to drive development and benefit everyone at Aprilia.
The team was believed to be chasing both Danilo Petrucci and Cal Crutchlow to join him but Petrucci is now off-limits after signing a KTM deal – albeit one that has placed him at satellite team Tech3.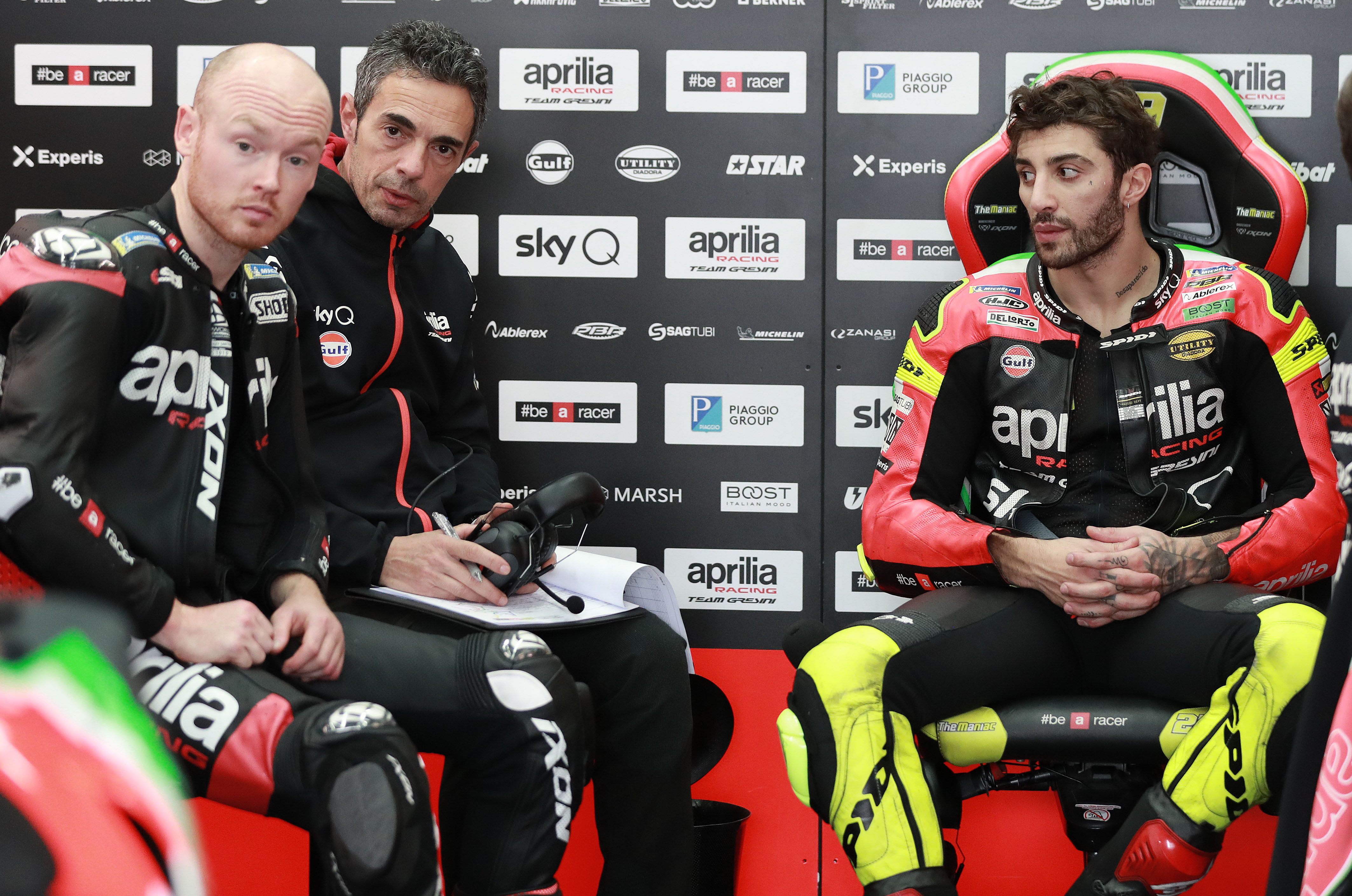 "If we study my teammate situation in Aprilia, it's been very strange," says Espargaro.
"I've raced with four different riders in four years, all very talented racers who have won races that I never have! Probably faster riders than me, even though they never beat me. I was very competitive, but I need a team-mate who will push me and help me with the development of the bike.
"Andrea's situation doesn't look very good, but I would have really liked for him to return because he's a very fast rider who would push me and that's what I want.
"But the situation doesn't look good for him so it's a hard time for Aprilia. All of the good riders look to already have contracts and it would be very hard to bring someone from Moto2, so it's not an easy time."
Speaking before Petrucci's KTM deal was confirmed, Espargaro said either the Italian or Crutchlow "would be great people to join the project" but warned that anyone coming from the likes of Ducati or Honda factory machinery to Aprilia would need to be realistic.
"Of course the Aprilia is not a Honda or a Ducati, so it won't be an easy step for them," he added.
"I'm not saying that it's a step down, but the reality right now is that the competitivity of the bike isn't the same. They'd have to switch their brains."
Looking at 2020 first though, the hyperactive racer sounds like he's struggling to burn off his excess energy, and to say he can't wait to get the season going is something of an understatement. Throwing himself into his semi-hobby, semi-addiction, to cycling, Espargaro is adamant that he's taken full advantage of the longest break of his career.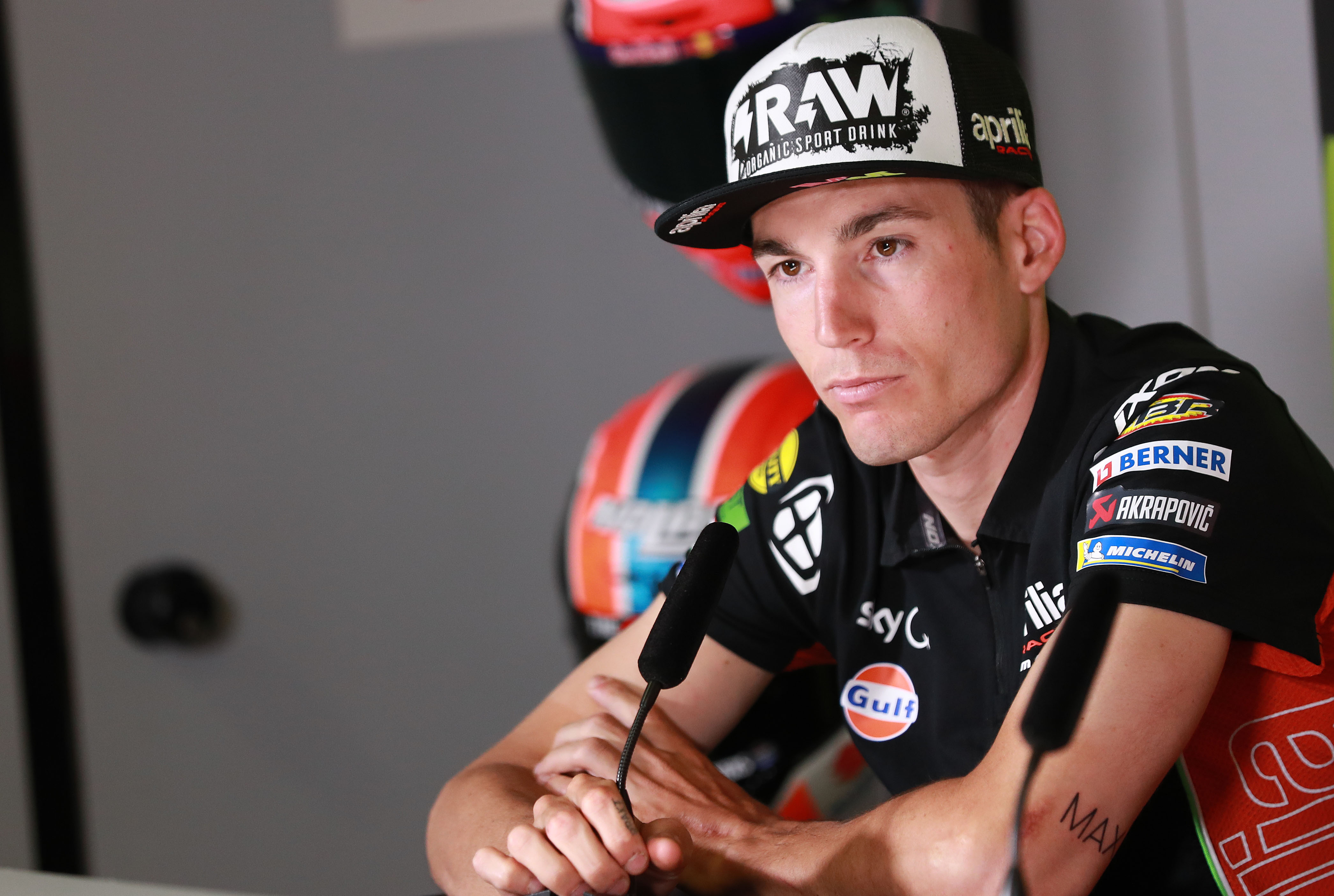 "In the last four years I've cycled 12,000km a year, and already this year I've cycled a bit more than 10,000km – and only in Andorra!" he says.
"That's not easy because there are no flat parts! If you can't leave Andorra it's impossible to do more than 100km in five hours of riding!
"I'm very happy because I feel like I'm stronger and fitter than any point in my life – but if the lockdown stayed for much longer I think I might have exploded! I'm very happy that the calendar is finally out."
And while it might be a somewhat abbreviated calendar missing places like Qatar where the Aprilia is strongest, he's confident that there are still plenty of changes for him to shine.
"It's a little bit easier for us to travel because it's not so far from Andorra [to Jerez] and we can get there by car," Espargaro says.
"But at the same time, I don't know how it will be to race twice in the same circuit. For a rider and for a bike, if the track doesn't suit you very much it compromises you for two rounds instead of one.
"It won't be easy to manage that situation but one month ago it wasn't clear that we could even race at all so it'll be OK!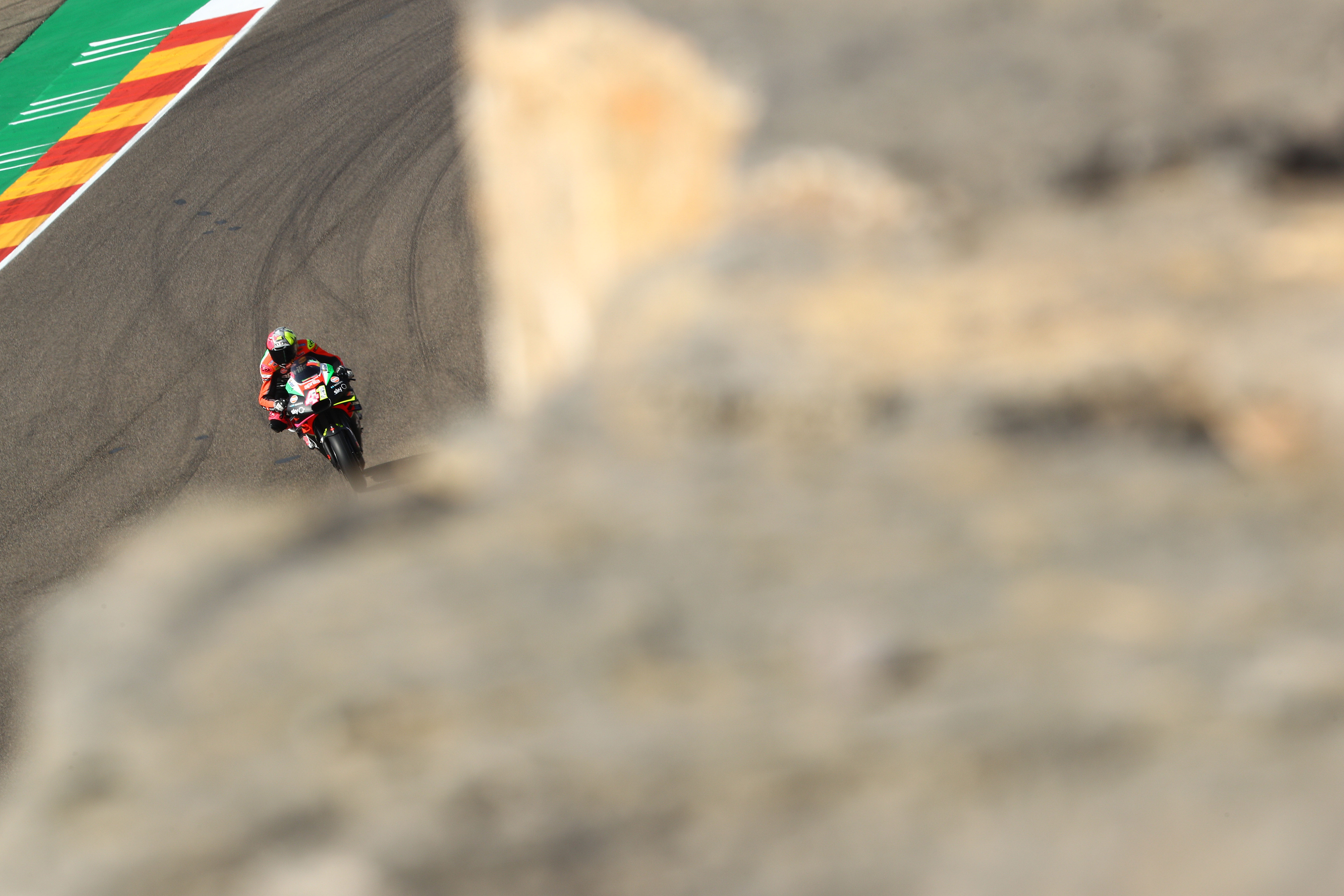 "I'm very happy with two races at Aragon, and I really like Jerez as well. I'm glad we're racing in Italy even if I prefer Mugello to Misano, but it's a good track for us too and it's very important for Aprilia that we can race at home.
"It's now very important to see if we can have the four races outside of Europe because I really like Thailand and Malaysia too. Let's see, but it looks like at the end of the summer we might be ready to race with the public in the grandstands, because everything is changing very fast.
"It's time to rock and roll, because even though I love being home with the kids and able to do so much cycling, it's starting to get boring!
"I like the new calendar because it's going to be very emotional, very romantic. We're going to spend a lot of time with the same people, living in the paddock, and I can't wait for it!"