Another weekend, another utterly dominant Fabio Quartararo victory – this time in Germany, two weeks after doing the same thing at the Catalan Grand Prix.
And, with his rivals once again struggling through plenty of their own problems, it's perhaps the weekend that finally tipped the balance in his favour and allowed the reigning champion to perhaps breathe out just a little bit as his title defence starts to look secure.
As always, the result of another exciting race is that those names and others can be chalked up as winners and losers, giving us plenty to talk about when it comes to our rider ratings.
---
Our MotoGP ranking system is simple: the riders who we believe performed the best in every race are at the top, and the ones who underperformed are at the bottom and scored appropriately.
It isn't just about the end result though, with pre-race expectation and form going into a race and a weekend heavily influencing their eventual score, not just the points they scored every Sunday afternoon.
---
Fabio Quartararo – 10
Started: 2nd Finished: 1st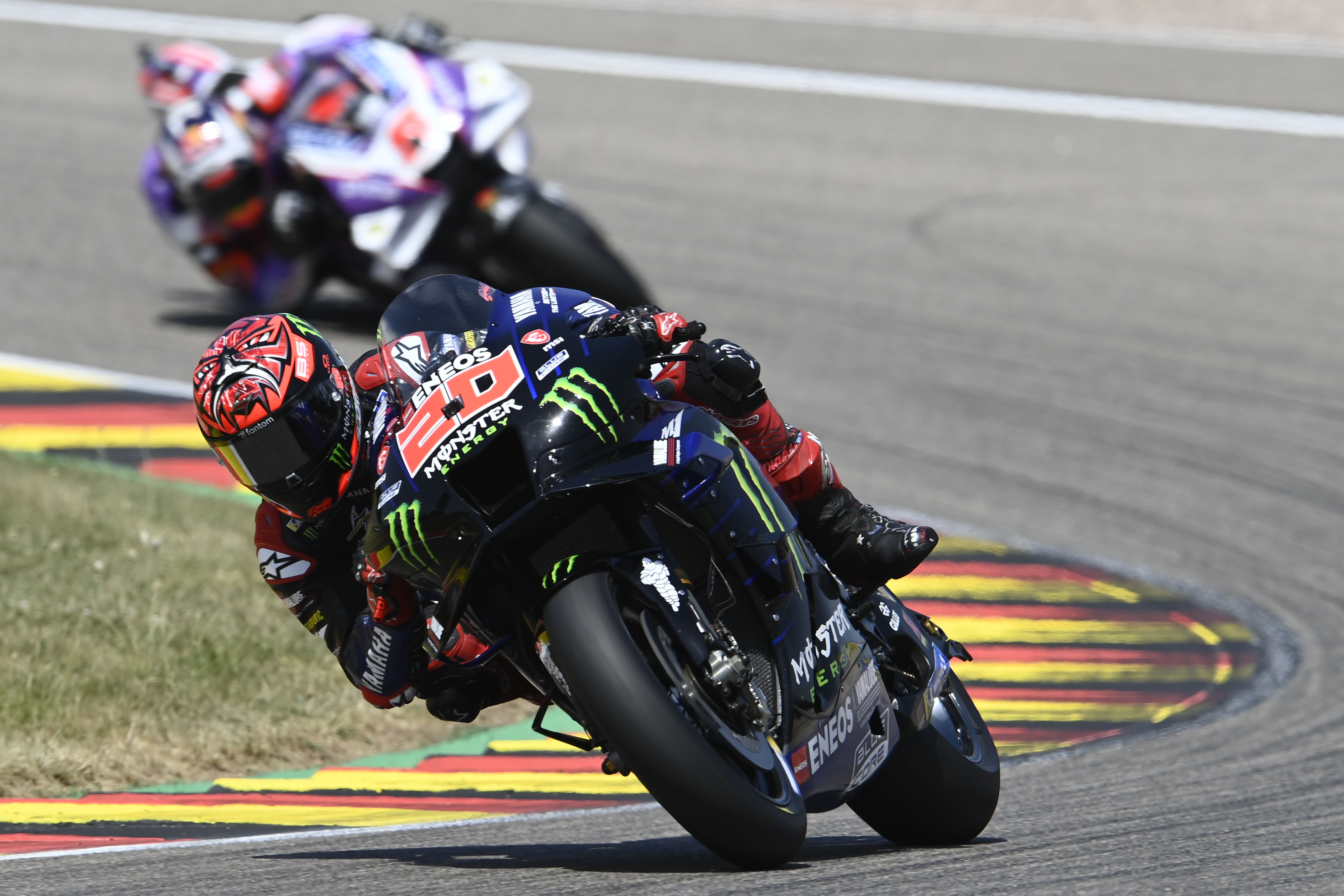 The sort of race that doesn't just give you victory on the day but one rather that wins titles as well.
Quartararo looked utterly unstoppable at the Sachsenring from the moment he squeezed into the lead off the line, and even before Pecco Bagnaia crashed out it was hard to see who was going to be able to stop him.
Twenty-five valuable points in attritional conditions, perhaps the biggest win of the day was the blow dealt to his title rivals' confidence when it comes to finding a way to beat him in the second half of the season.
Fabio Di Giannantonio – 9.5
Started: 5th Finished: 8th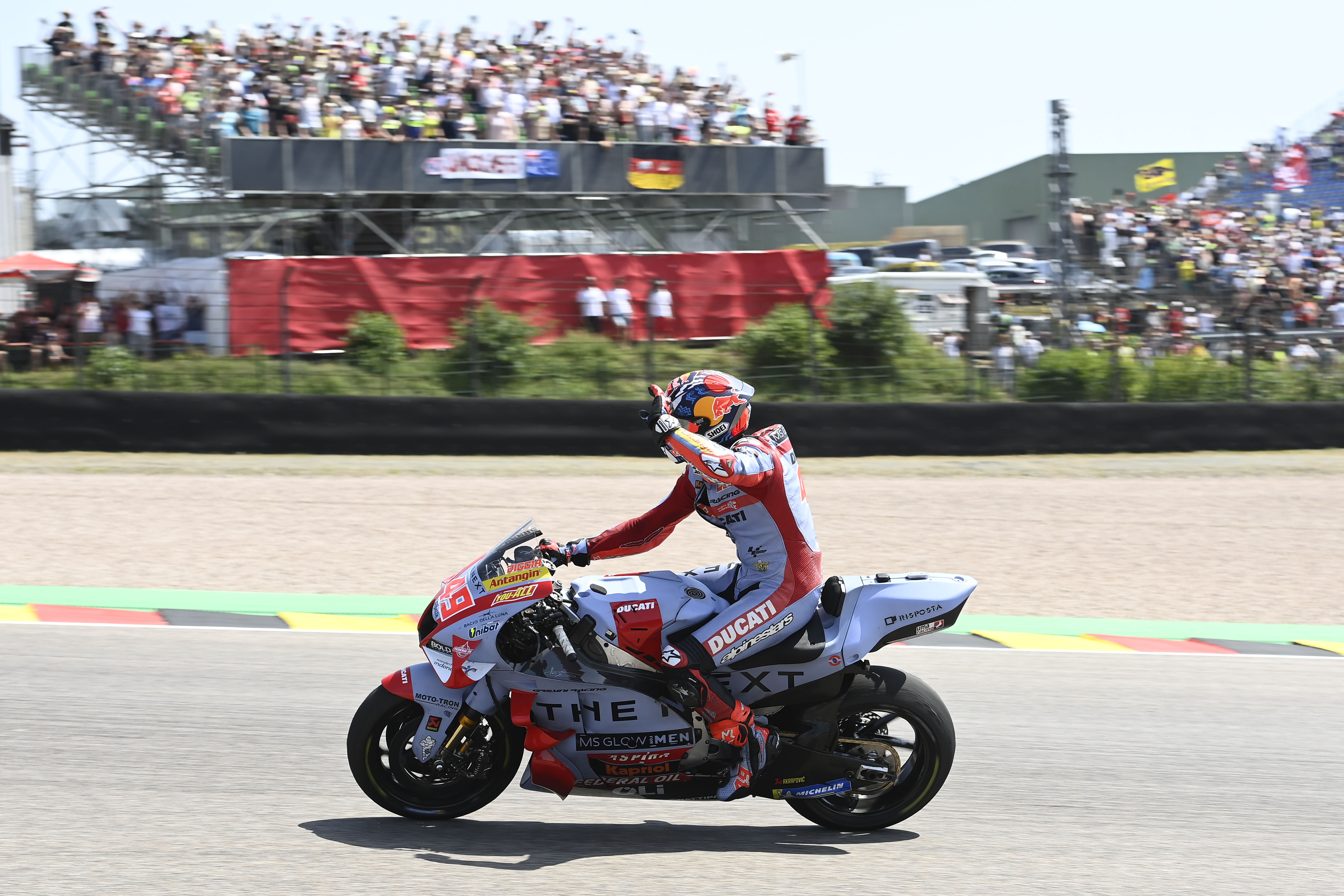 Speaking after yet another impressive qualifying, Di Giannantonio's game plan for the race was to spend as much time as possible near the front, use the lessons from Mugello, and attempt to secure a solid top-10 finish – all of which he achieved in fine form, as the race's top rookie really started to show what he's capable of in the premier class.
Even more impressively, he handily outscored team-mate and three-time 2022 race winner Enea Bastianini in the process.
Jack Miller – 9
Started: 6th Finished: 3rd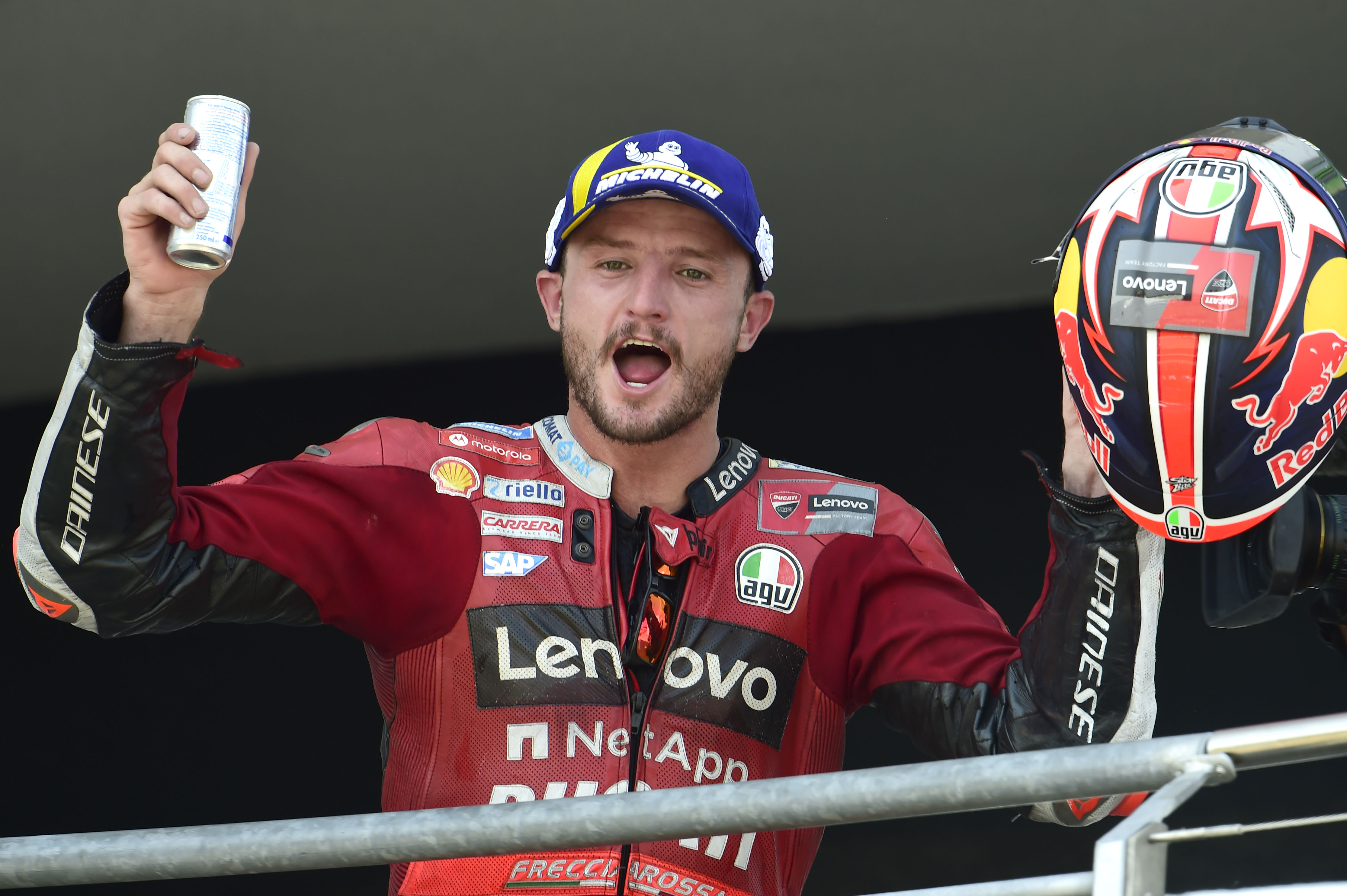 Let's be frank here: Sunday's treacherous conditions are exactly the sort that in another world would have definitely caught out Jack Miller as he tried to hunt down a podium position – especially after having to serve a long-lap penalty.
So, the reality is that what he did was a rather impressive job in the end, staying in control even as he battled against Aleix Espargaro and secured himself yet another podium as a result.
Maverick Vinales – 9
Started: 9th Finished: DNF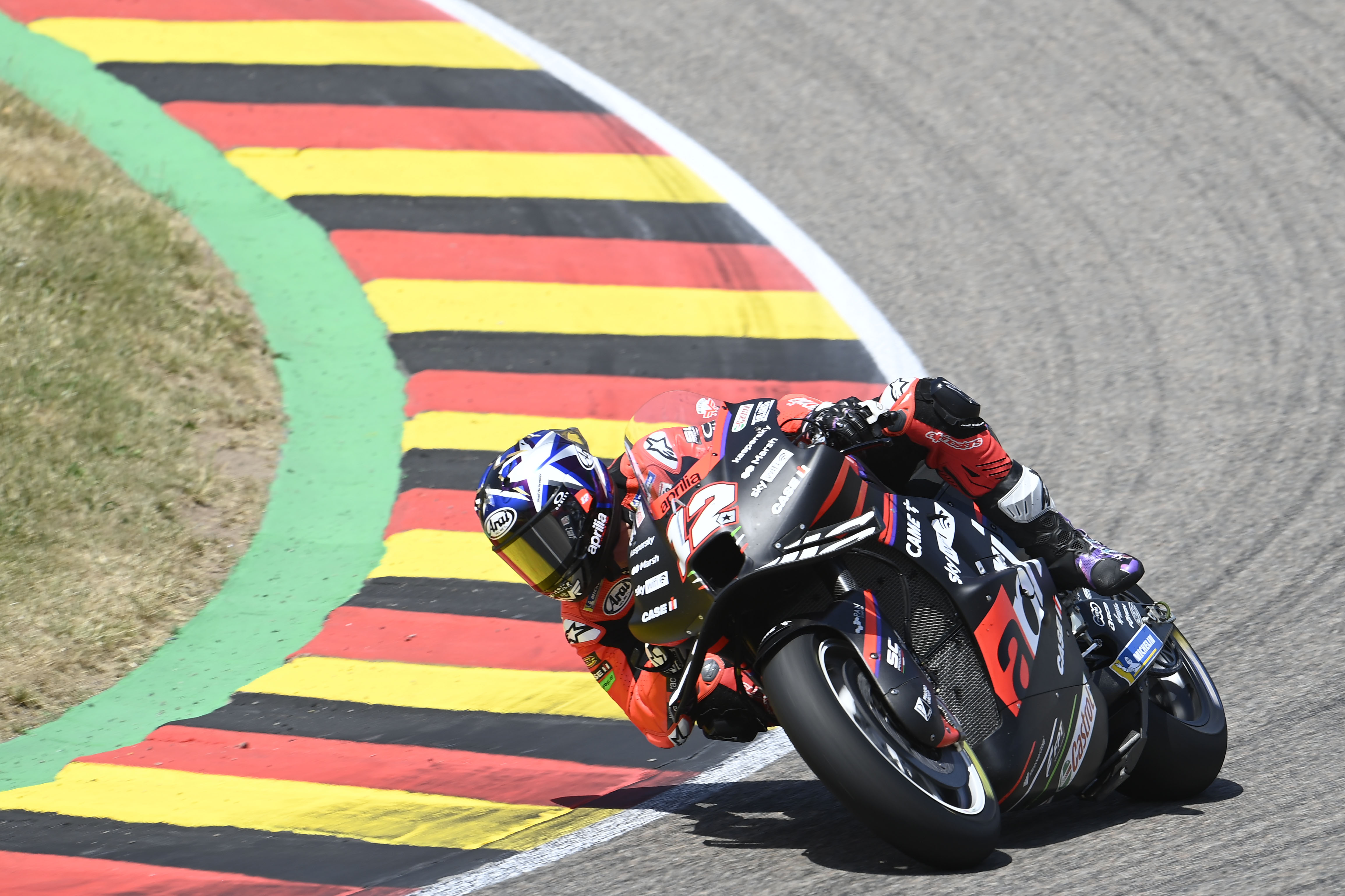 Defeated not by himself or his rivals but by a mechanical problem, Vinales was denied what was looking like a likely maiden Aprilia podium at the Sachsenring when his ride height device jammed.
But what he demonstrated beforehand showed that he can walk the walk as well as talk the talk, and with the next stop being Assen, it's no wonder he was so happy afterwards.
Luca Marini – 8.5
Started: 7th Finished: 5th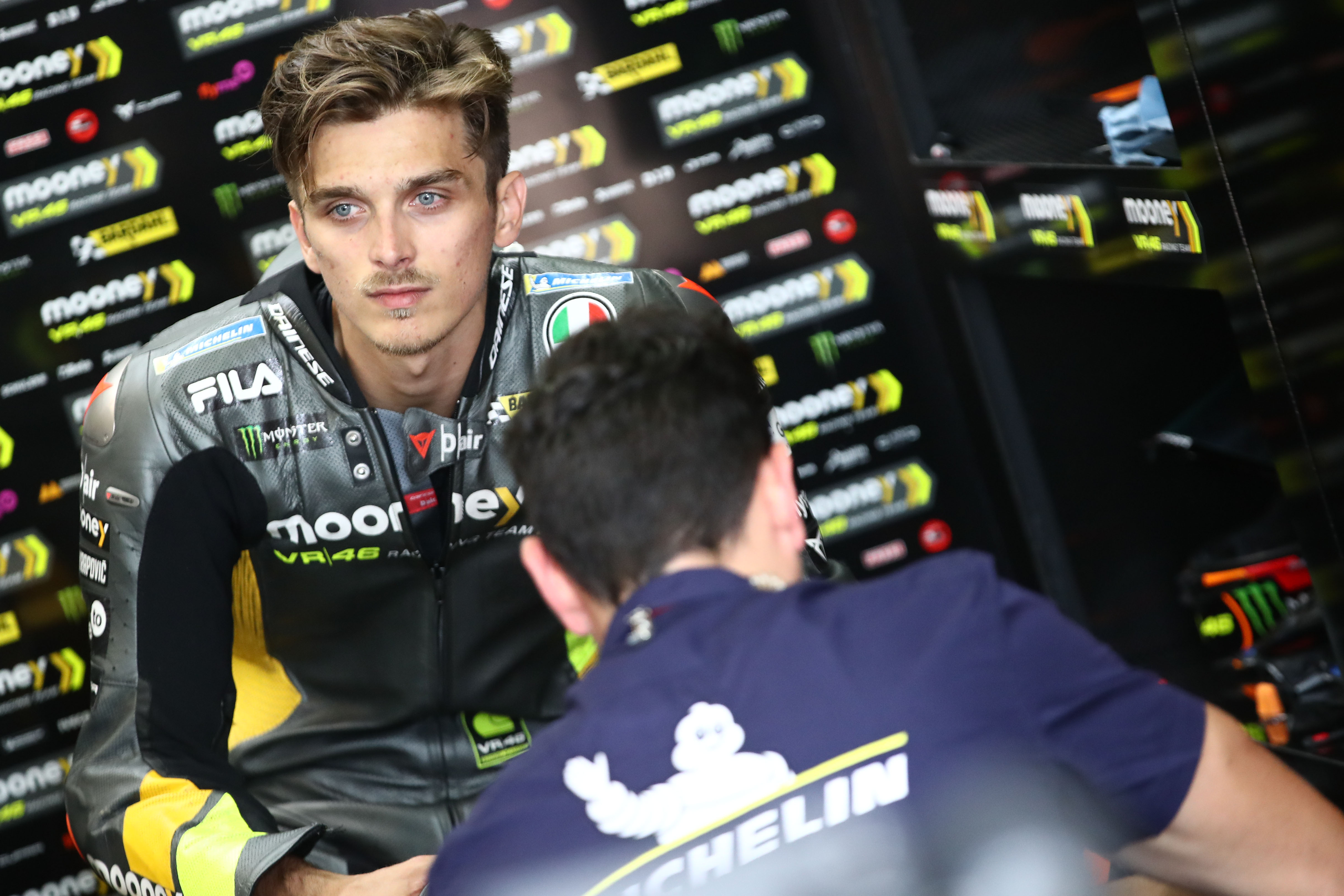 When Luca Marini joined Moto2, he was a slow learner who took a long time to get up to speed but finished a title contender – and we're seeing the exact same thing starting to play out in MotoGP.
Utilising all his experience of the past year and a half, his ride on Sunday was the culmination of that – and his first podium can't be too far away now.
Johann Zarco – 8
Started: 3rd Finished: 2nd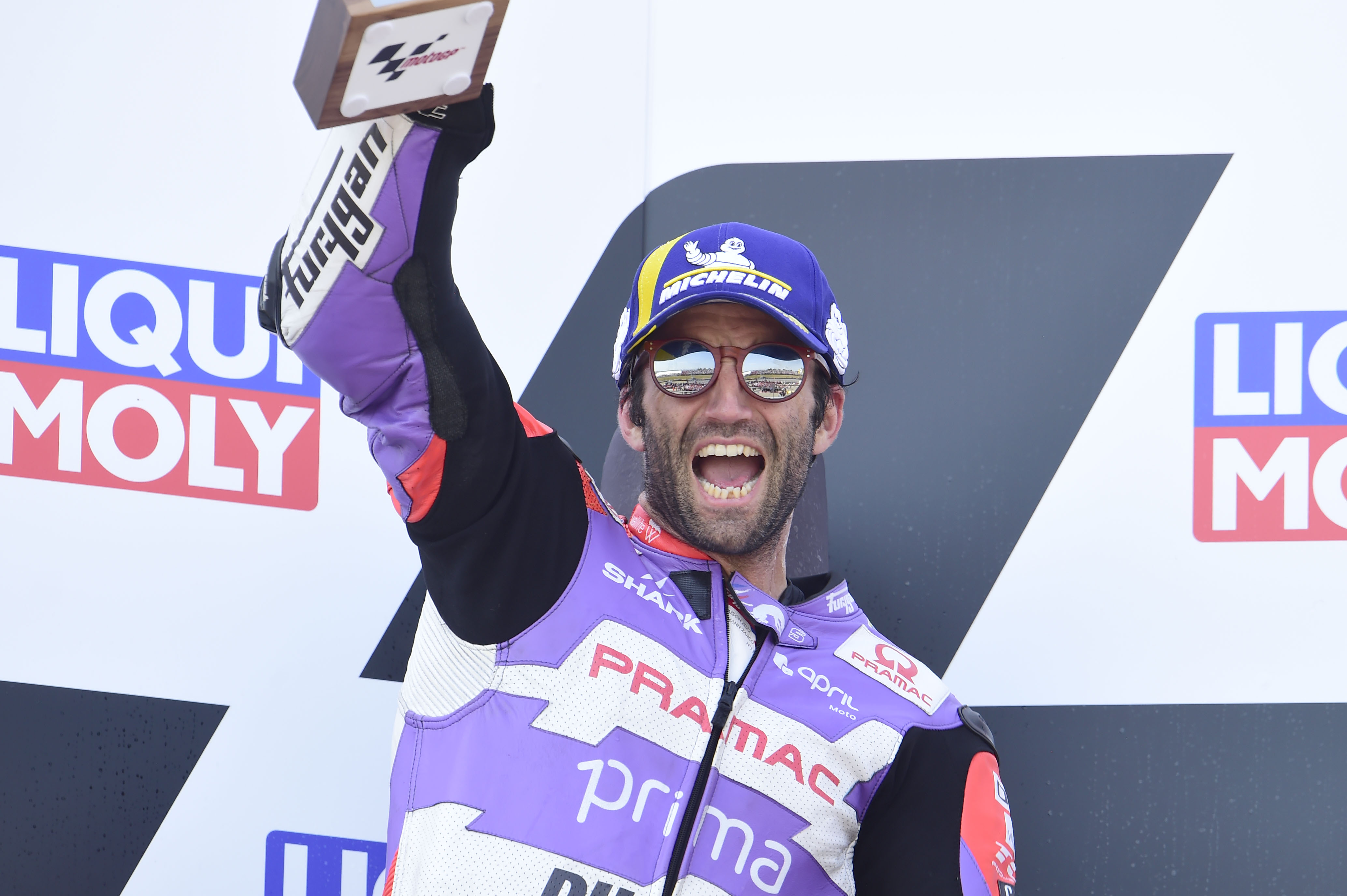 If you'd have predicted at the start of the year – or even after Bastianini won two of the opening four races – that it would have been Zarco who leads Ducati's championship charge at the halfway point, people would have called you mad.
Yet here he is, using consistency to pick up good points every single weekend and demonstrate why Ducati would've been mad to replace him for 2023. All that's missing is the elusive first win.
Brad Binder – 7.5
Started: 15th Finished: 7th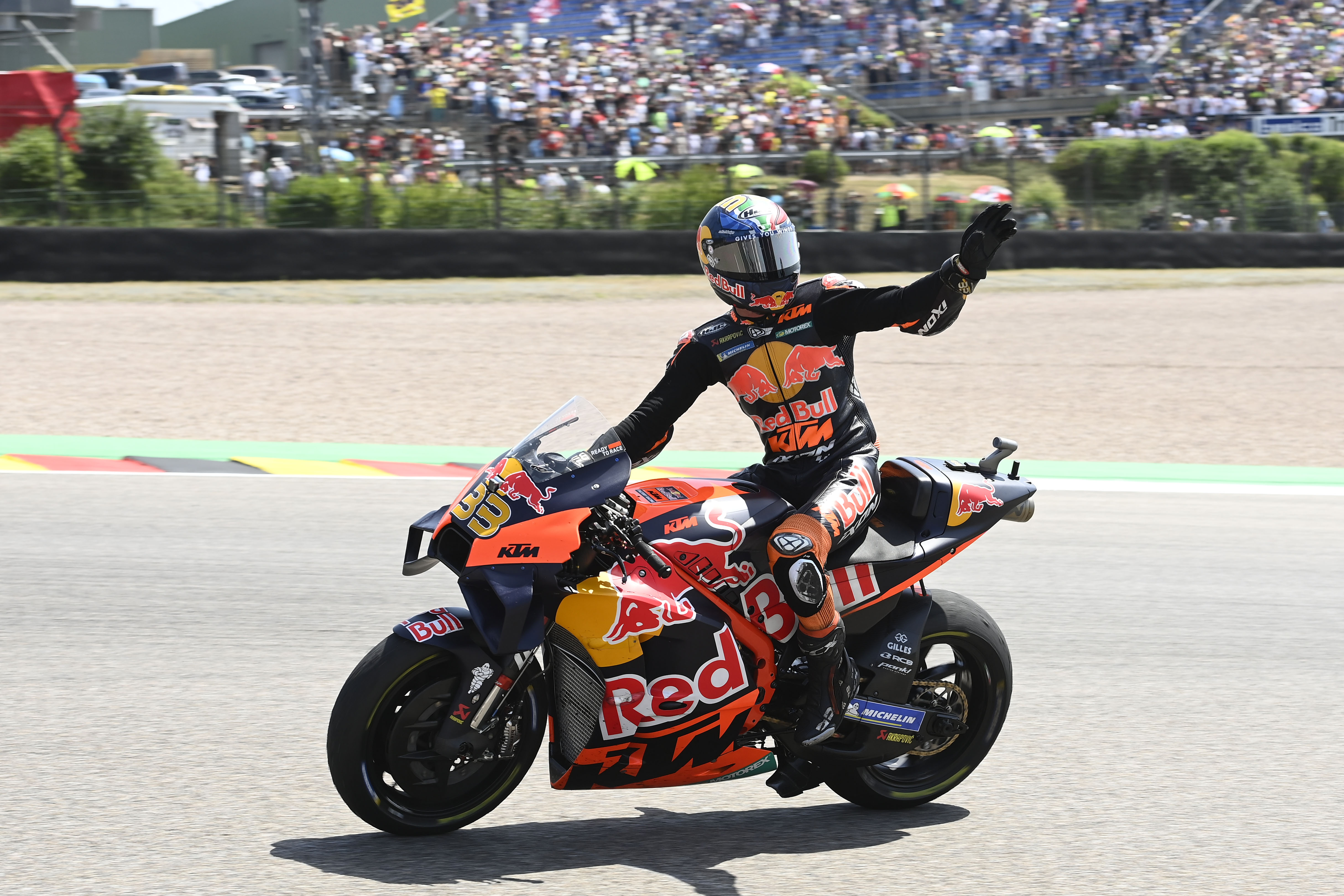 Brad Binder and sixth or seventh place go together like toast and jam.
Very much his routine finishing spot, he was hampered again by KTM's inability to put together a flying lap in qualifying but, as usual, he made up for it in the race.
Top KTM as usual does him no harm as the factory struggles to fix a difficult machine.
Jorge Martin – 7
Started: 8th Finished: 6th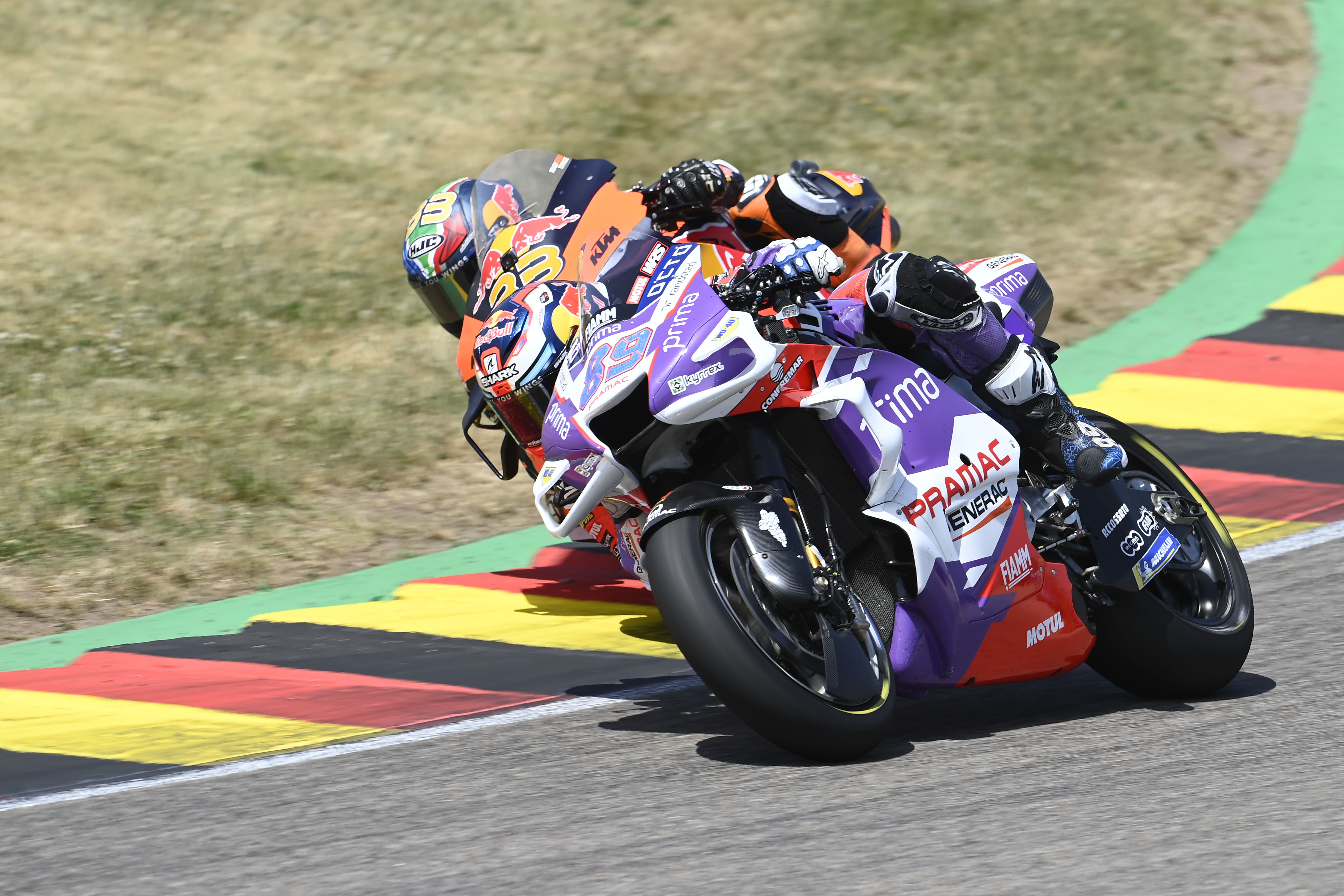 Fresh off the back of surgery and with an appalling start to the year, Martin's tactics right now are all about safe finishes to build up some consistency again, and that's what he did in Germany.
Nothing flashy, but a decent ride to take him into Assen and the summer break.
Raul Fernandez – 7
Started: 22nd Finished: 12th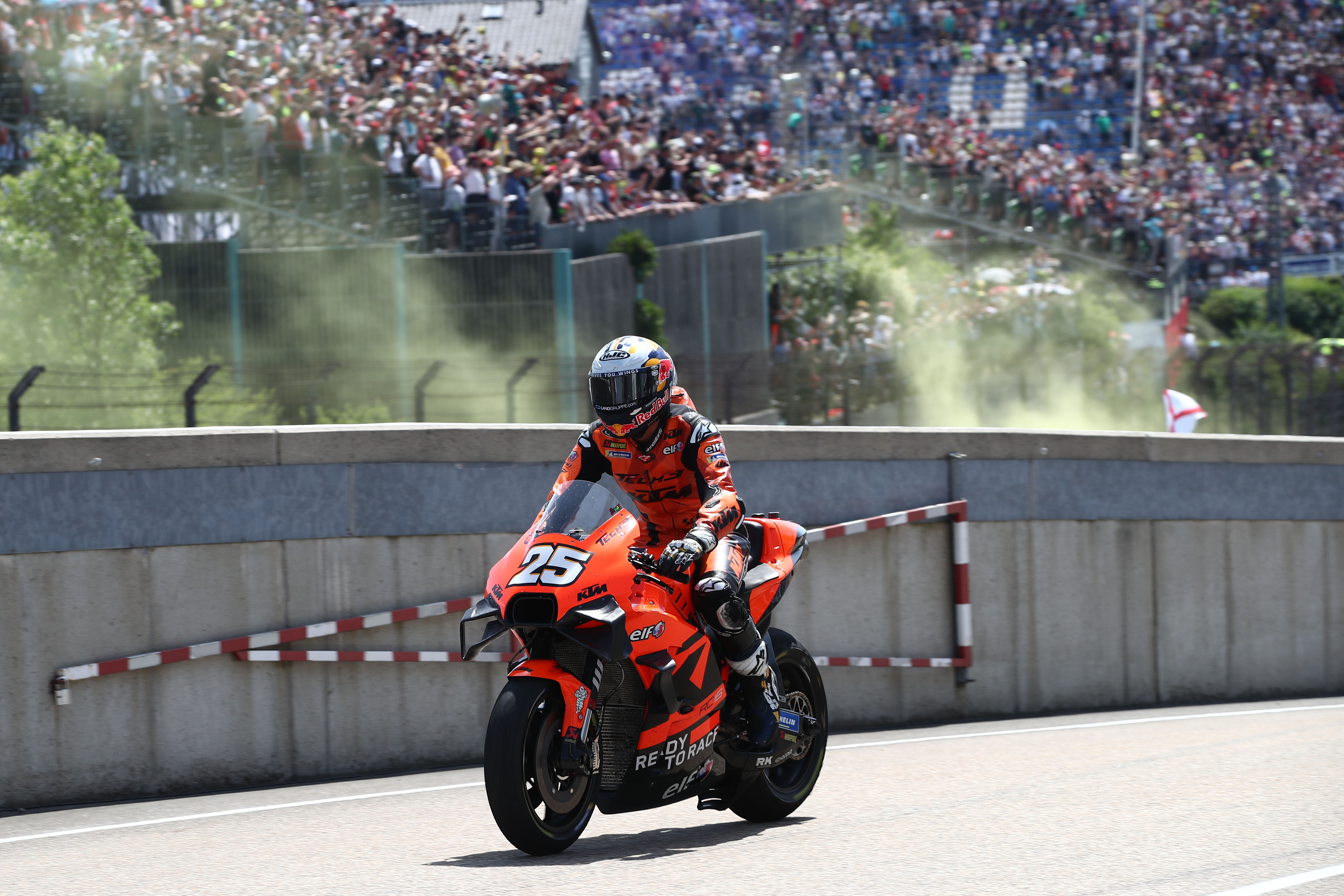 One of the 2021 Moto2 runner-up's best rookie rides so far. Strong, consistent and most importantly smart, he impressed his factory team-mates with his pace – even while perhaps worrying them a little with how close he was to them.
Let's see if he can maintain it at Assen.
Aleix Espargaro – 7
Started: 4th Finished: 4th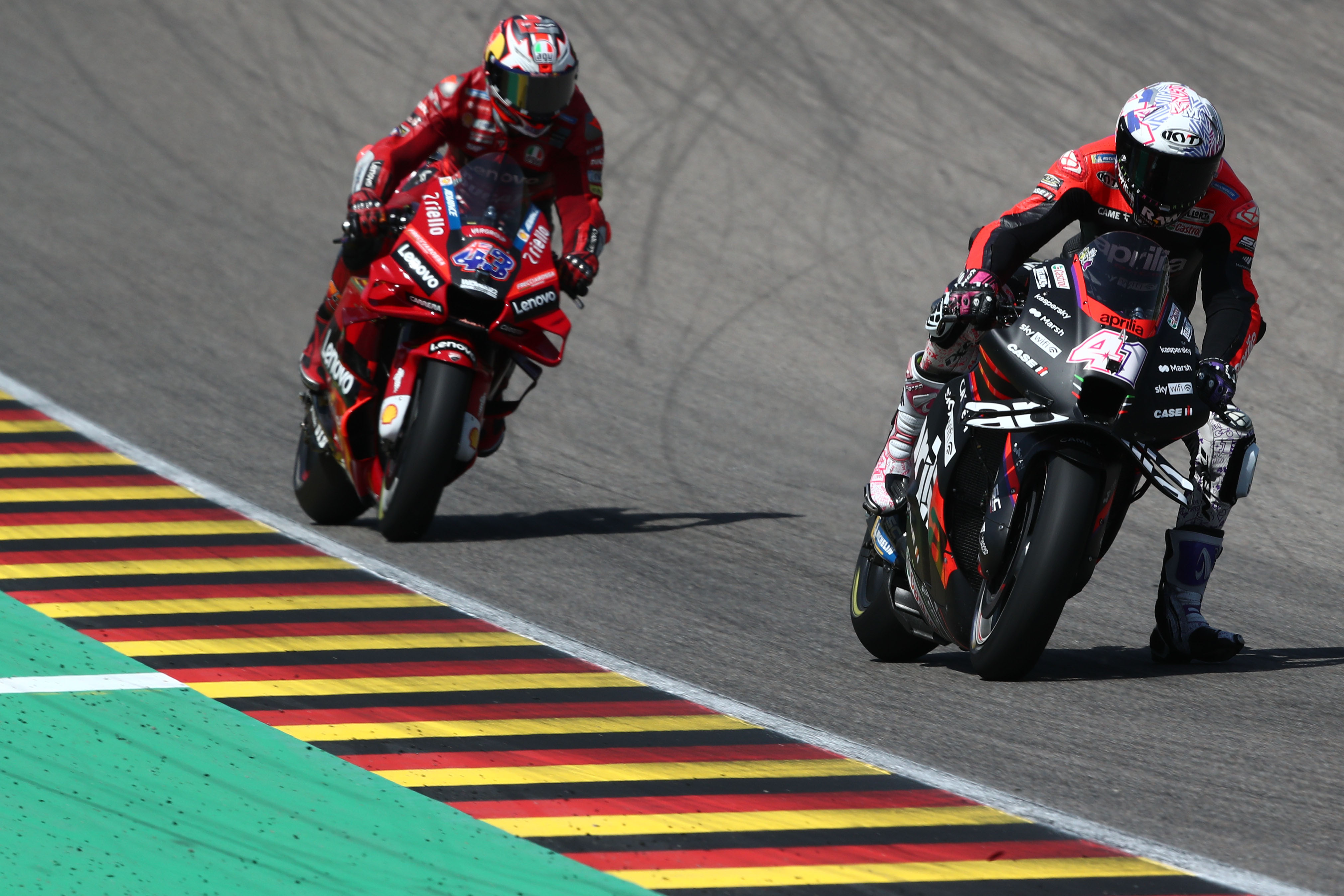 Blaming a bad tyre and a subsequent vibration for his performance afterwards – and happy to have just finished the race, even if he was angry at the result – in theory, fourth wasn't a terrible day for Mr Consistency.
Yet even had he been on a fully functioning bike, he admitted that he never felt like he had the pace to really challenge runaway championship leader Quartararo – which throws title aspirations into doubt unless he does something about it soon.
Marco Bezzecchi – 6.5
Started: 11th Finished: 11th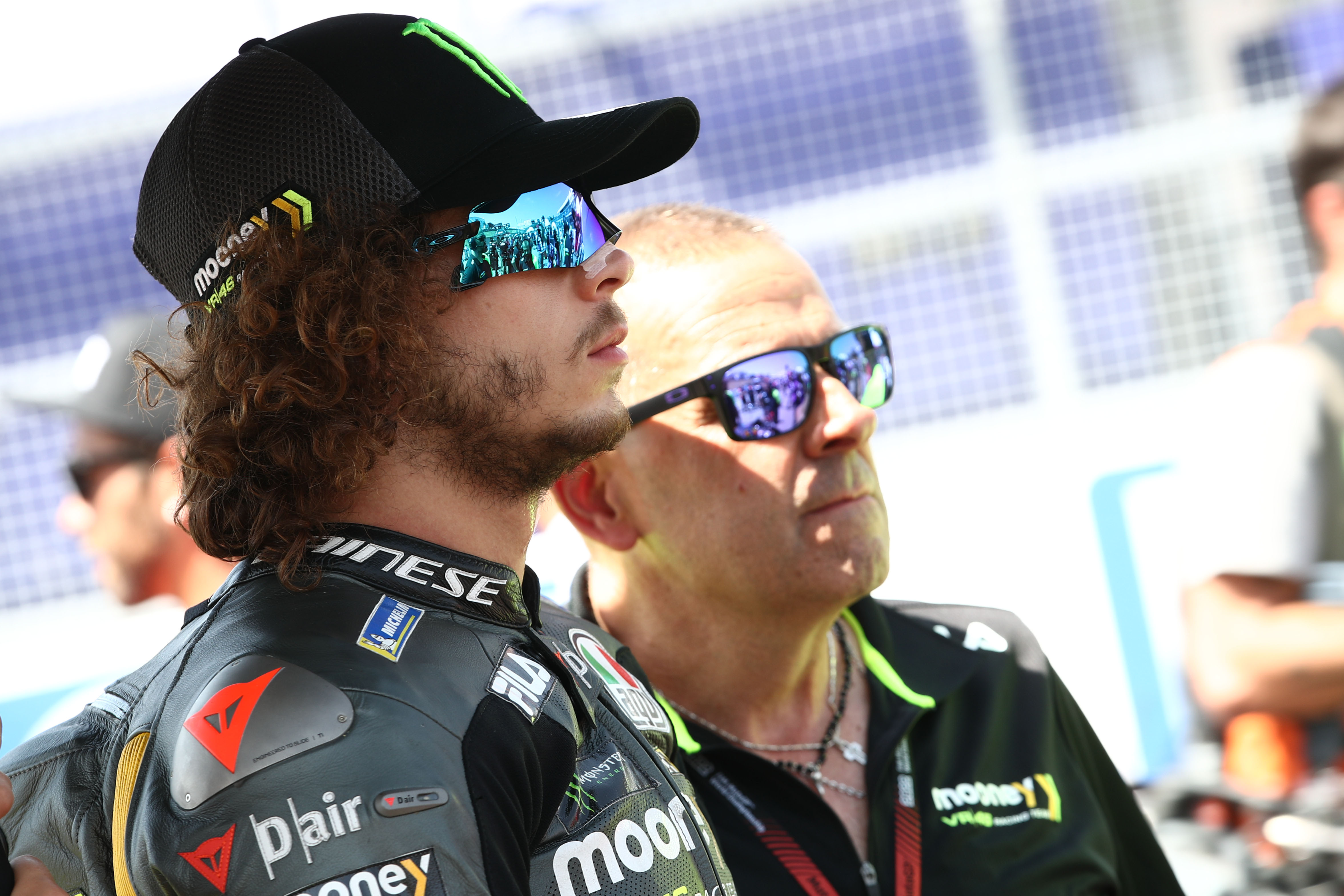 The thing about being a MotoGP rookie, even an exceptional one like Marco Bezzecchi, is that not every single weekend will be amazing – and the Sachsenring was distinctly average for him after some previous excellent runs.
But, on a hard weekend and in new conditions, it was a learning experience that will make him faster in the long run.
Miguel Oliveira – 6
Started: 14th Finished: 9th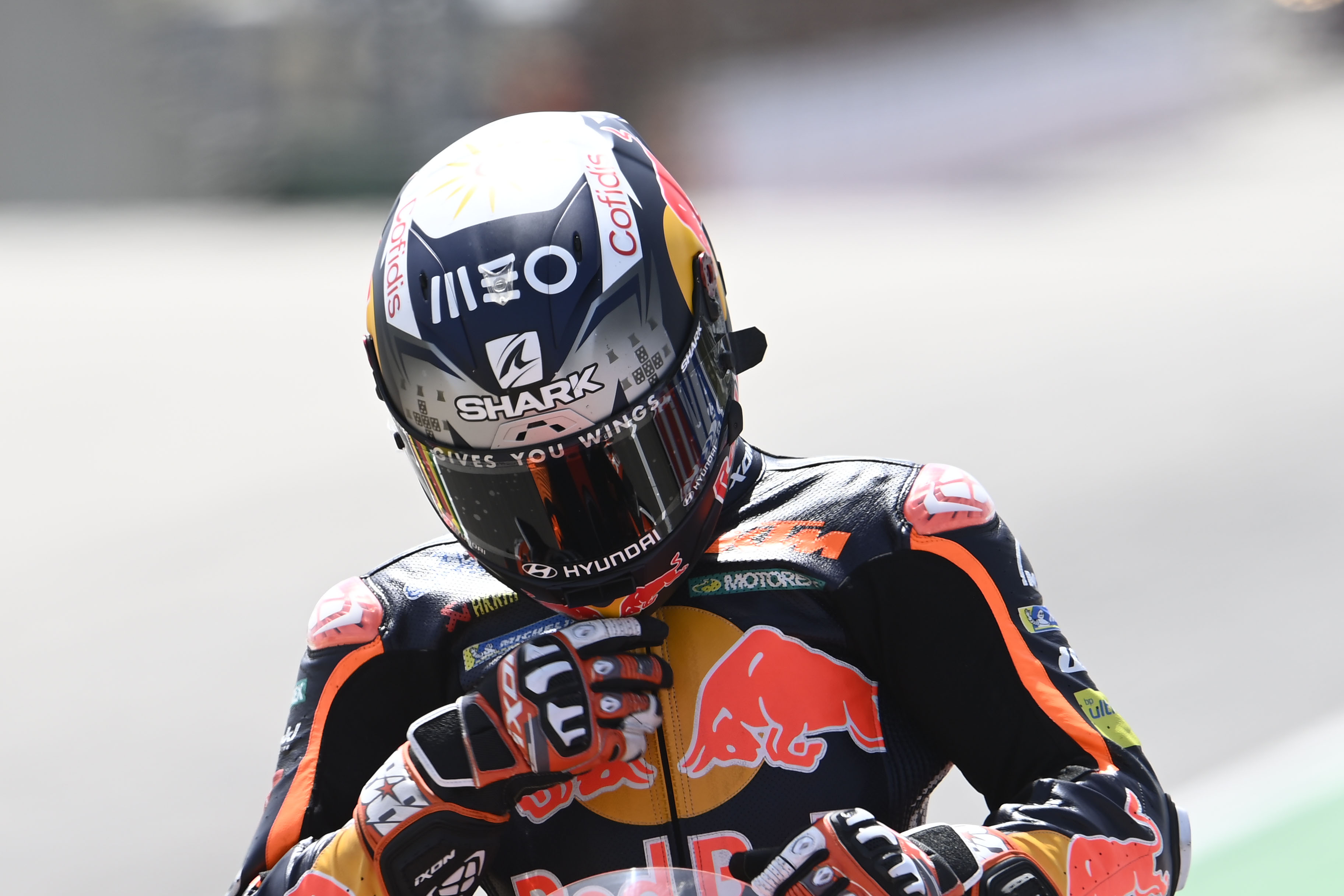 In theory, not a terrible result for the Portuguese racer, but it came with the usual problem for him: he found something on Sunday, but his team-mate Brad Binder found more. However, it's still valuable points on the board.
Remy Gardner – 6
Started: 21st Finished: 15th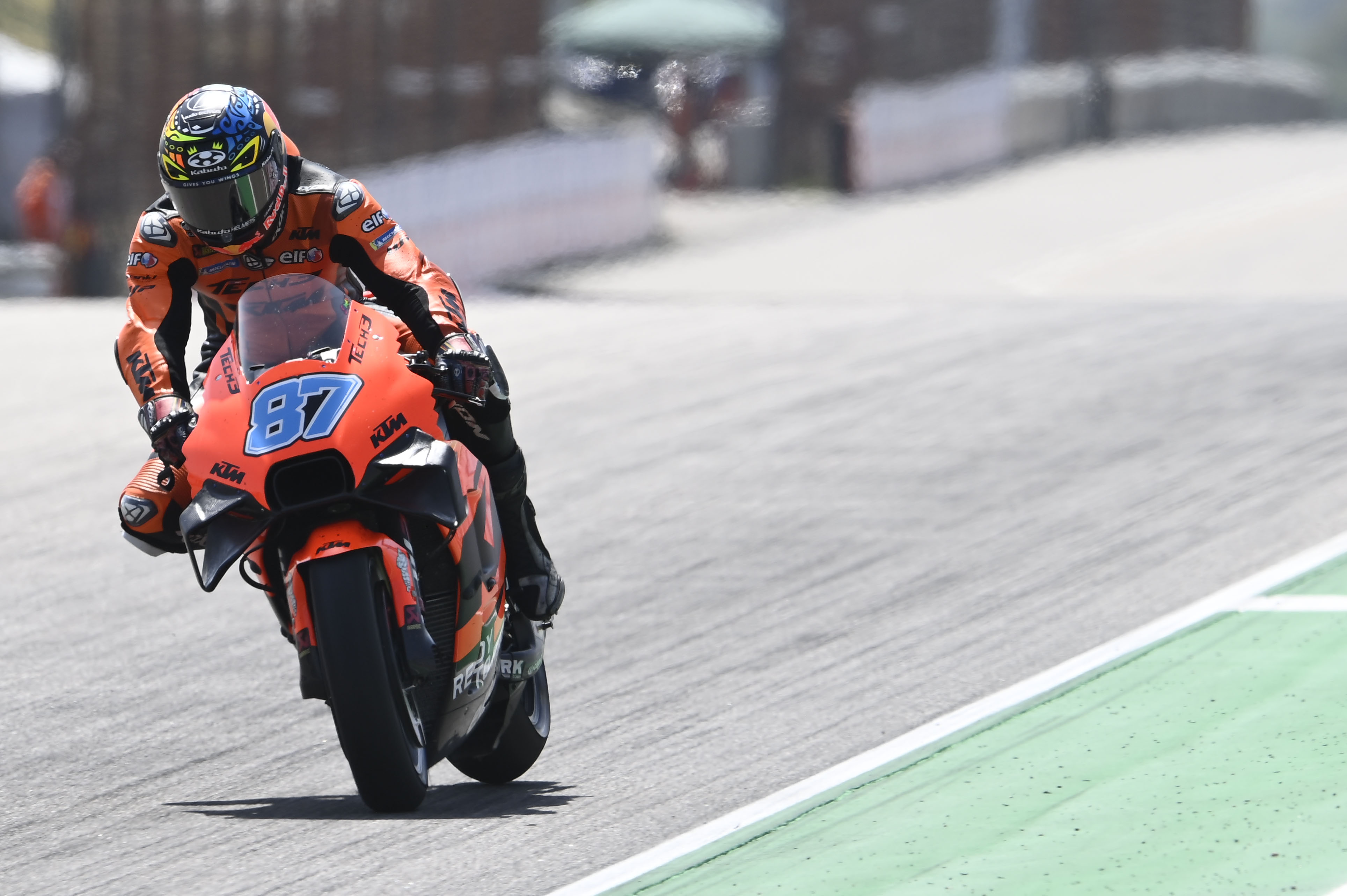 Not the greatest race of his rookie season, but definitely not the worst either, and points on the board are nothing to sneer at.
Another difficult weekend for KTM, this is the first in a while where Gardner has sounded optimistic at the end of it about its achievements, so hopefully it's the start of something stronger.
Stefan Bradl – 5.5
Started: 18th Finished: 16th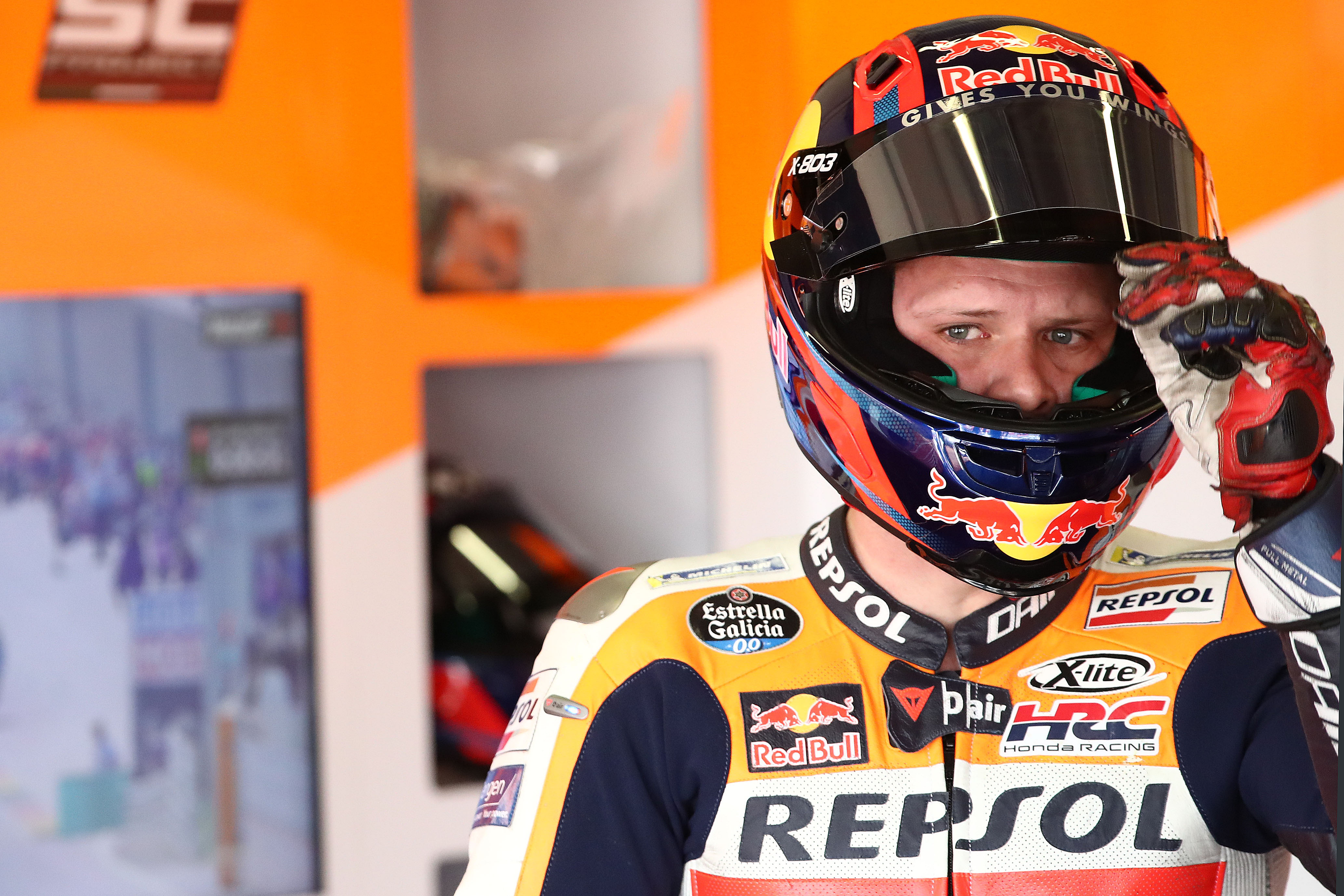 No longer a test rider but once again back in factory colours, that changes expectation a little for Bradl – and while his home race wasn't exceptional, he was still the only Honda to see a chequered flag after he had the common sense to drop back a little to prevent himself being totally cooked on the overheating bike. Without that, points would have been manageable.
Enea Bastianini – 5
Started: 17th Finished: 10th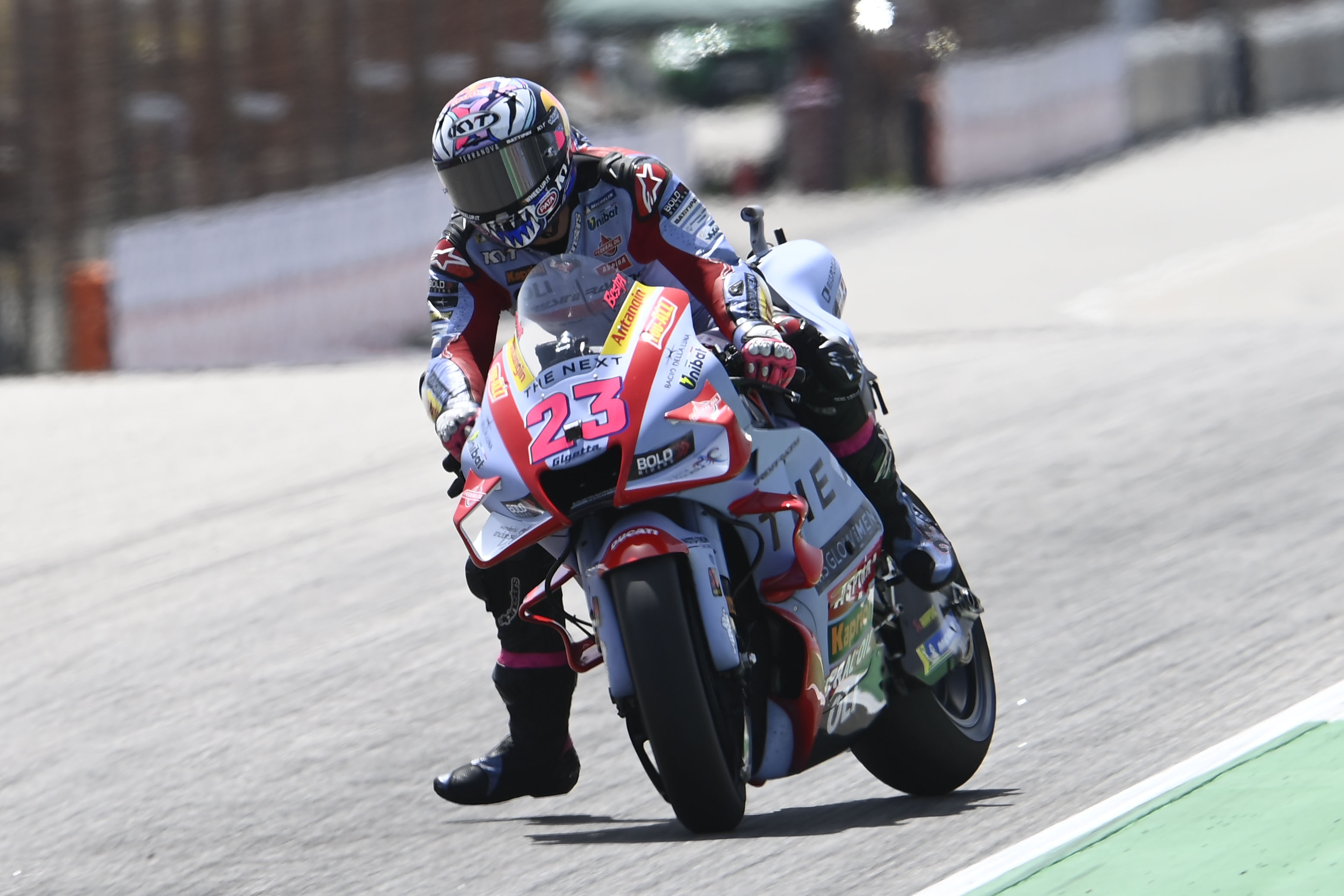 Far from a strong day for the three-time 2022 race winner, as he turned a disappointing qualifying into an OK race, but never really shone at the Sachsenring. Not just the second-to-last Ducati to finish but also not the first Gresini bike, Bastianini had arguably one of his weakest races of the year on what should have been the sort of weekend that plays to his tyre-saving strengths.
Alex Marquez – 5
Started: 16th Finished: DNF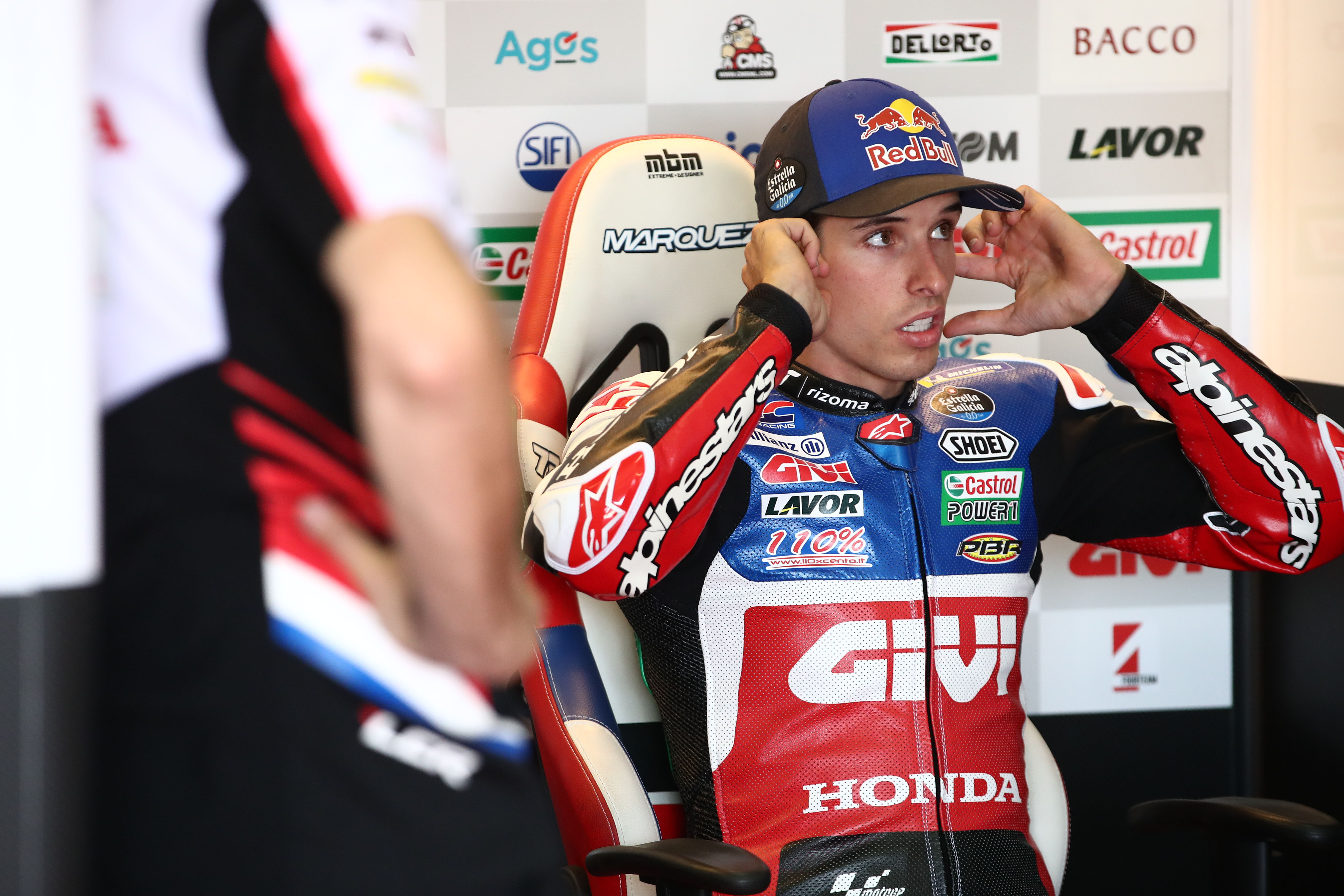 We didn't really get a chance to see how Alex Marquez might have fared at the Sachsenring on Sunday when a malfunctioning ride height device locked up and took him out of the race.
With the problem appearing on the opening lap, there's not much to say about his entire performance beyond that he's normally someone who races better than he qualifies and would likely have been in the points had he finished.
Pol Espargaro – 4
Started: 13th Finished: DNF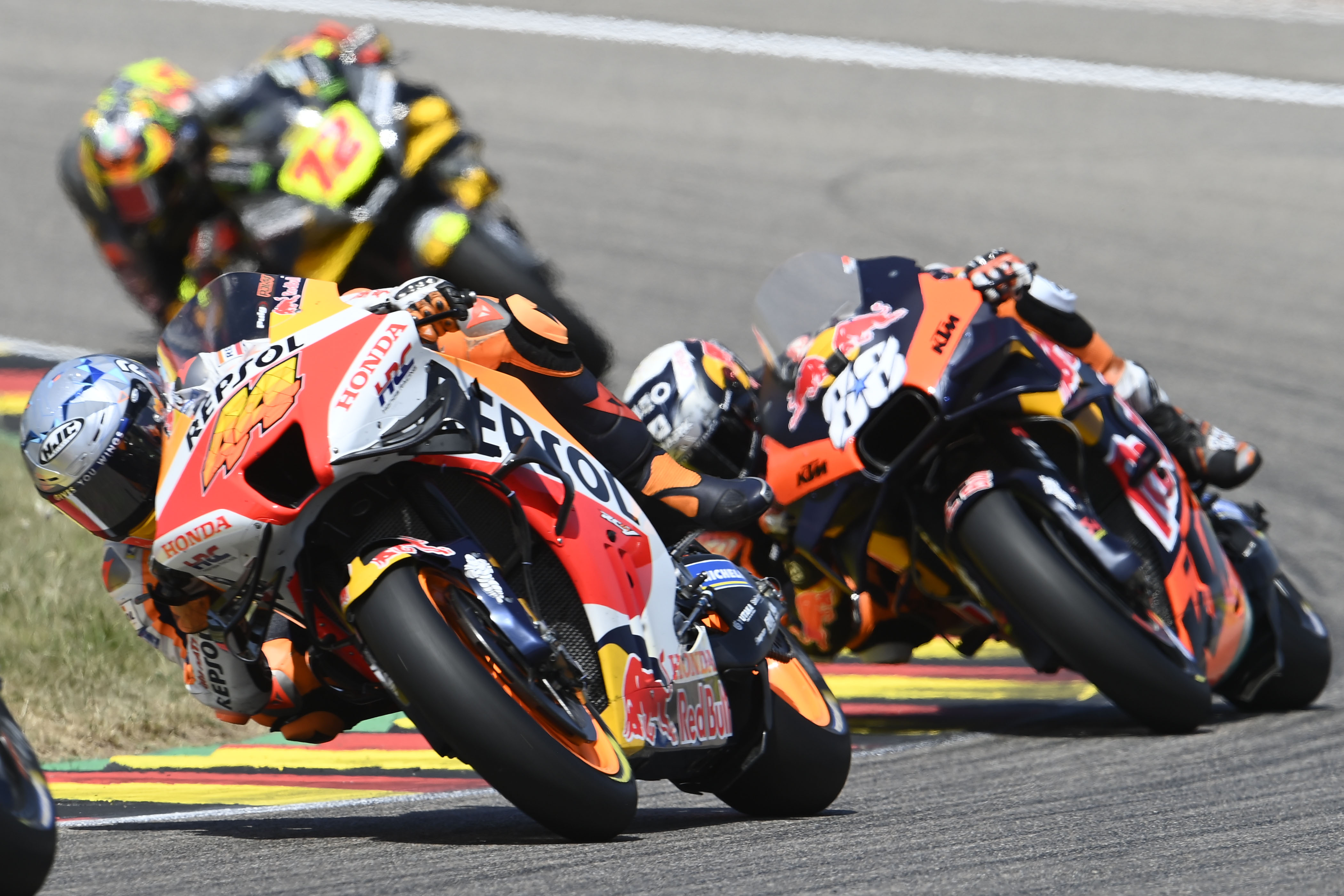 A tough race for the Repsol Honda rider (and really, for all the Honda riders) and one exacerbated by his injuries – but then, those injuries were the result of his own crash in FP1.
From that point onwards, the rib injury was always going to make for a tough weekend for Espargaro, and it's perhaps no surprise that his bike trying to cook him alive was the final breaking point on Sunday afternoon, meaning his race ended in the pits not on the track.
Darryn Binder – 4
Started: 23rd Finished: DNF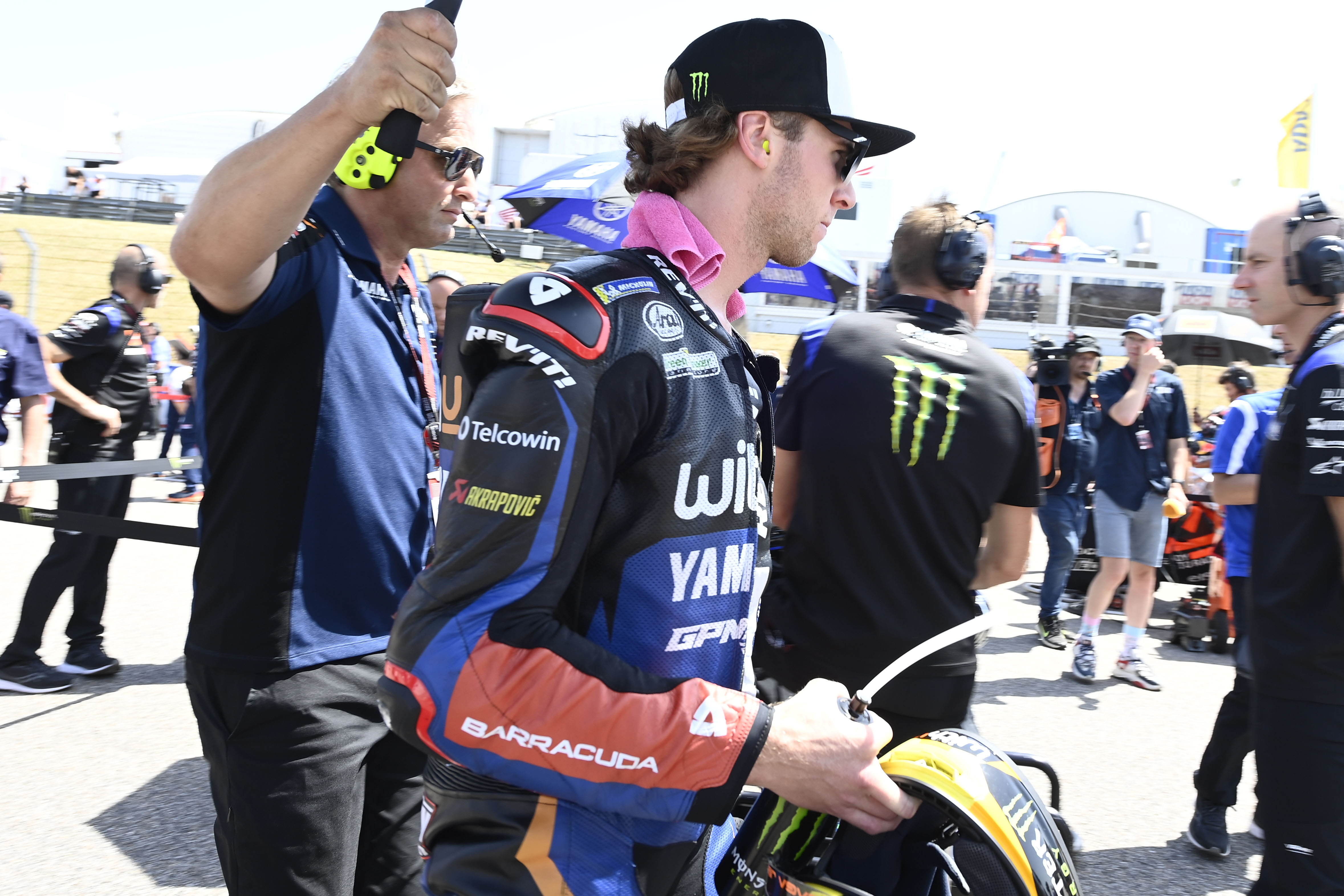 A rookie error from a rookie rider on a day when it was easy to make a mistake makes it hard to mark down Darryn Binder Binder too much. In fact, the only thing that lowers his score dramatically is the fact that he did such a good job in similar conditions last time out in Barcelona, where he rode well to capitalise on an attritional race. Onwards and upwards for him from here.
Andrea Dovizioso – 3.5
Started: 19th Finished: 14th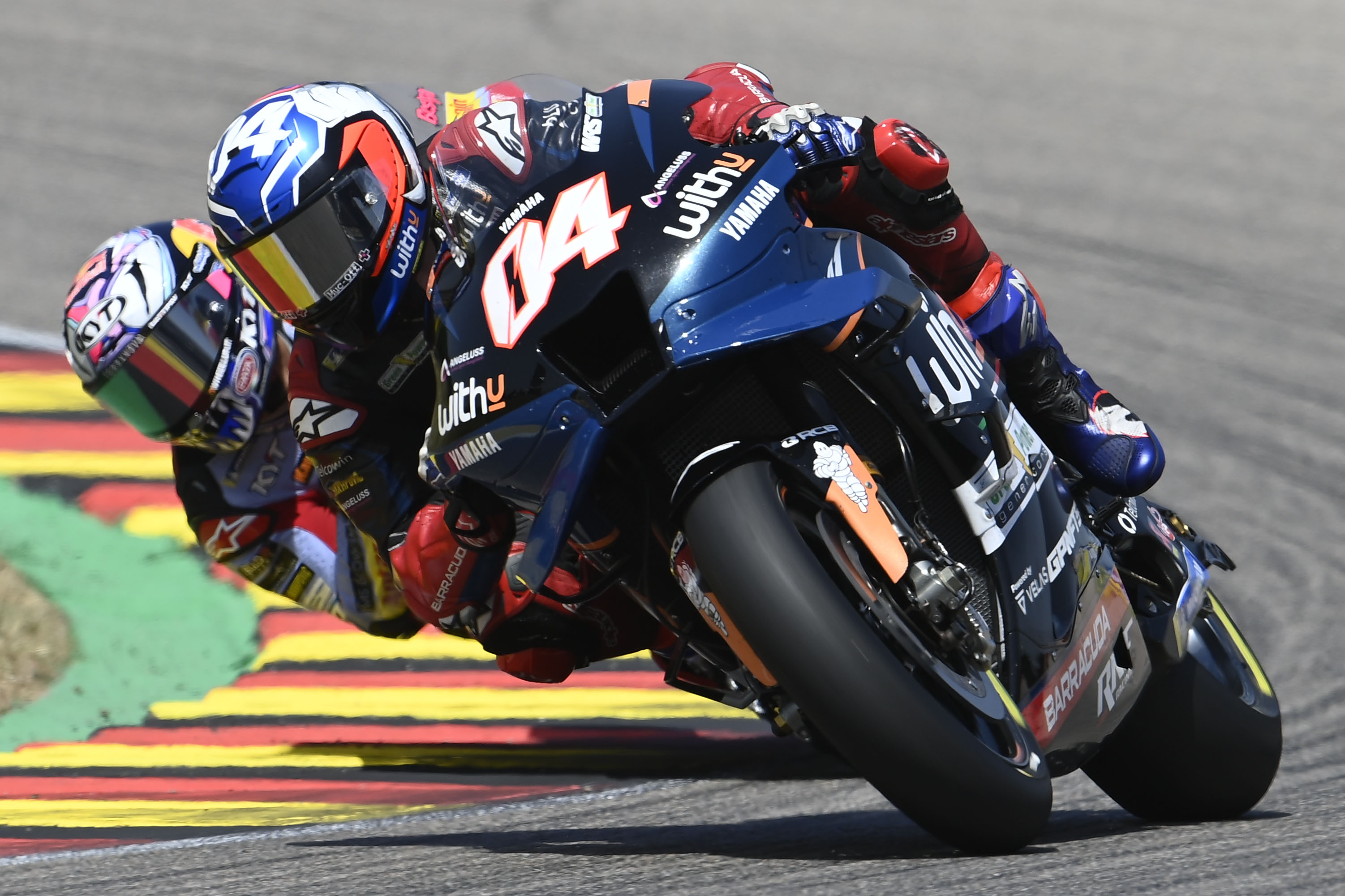 Copy and paste from any previous round this weekend. Dovi can't ride the bike the way Quartararo does, Dovi can't find the way to go fast on the Yamaha, and Dovi was lucky to score points as everyone in front of him crashed.
We've heard it all before yet it still feels like he's going through the motions to see out the end of the year.
Franco Morbidelli – 3
Started: 20th Finished: 13th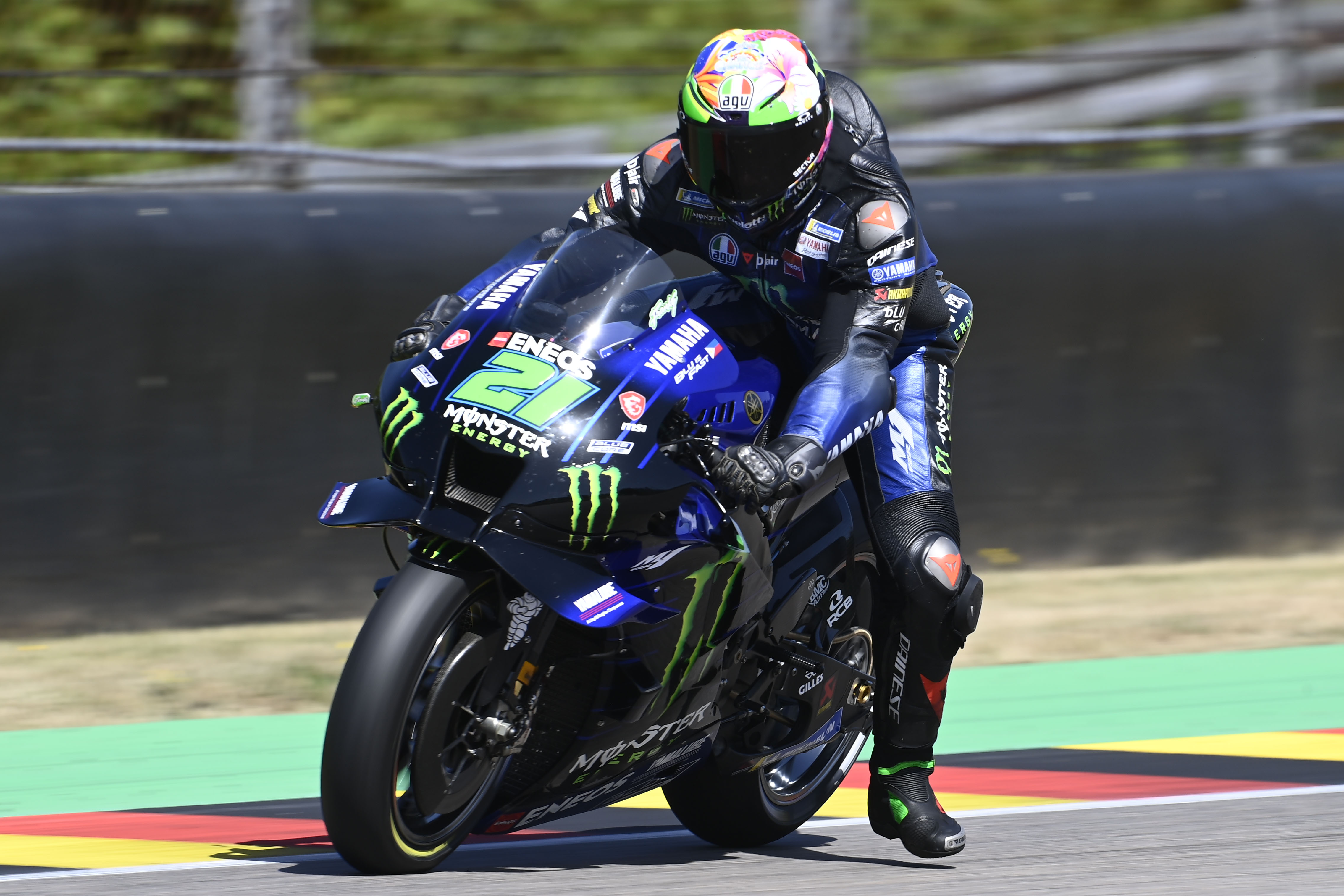 We've said it before, but – there's only so long that Franco Morbidelli can expect to complain about the same issues while still eliciting sympathy for the issues he's facing.
It's clear that something isn't right, but there's been a month of false dawns now in hoping that it is fixed – and yet, here we are, still watching him scrape some points while his team-mate wins races.
Joan Mir – 2
Started: 12th Finished: DNF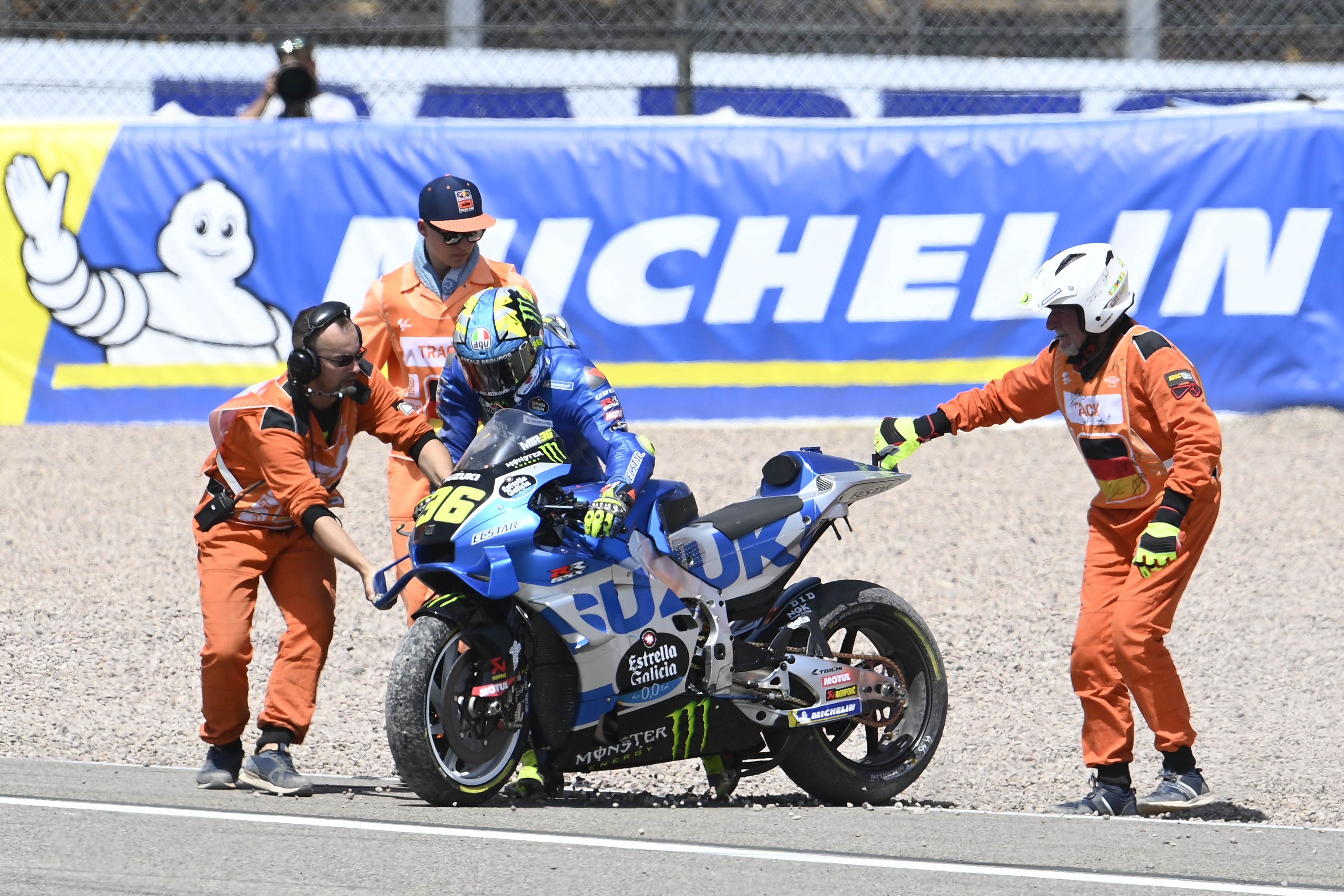 Running wide, over-correcting, crashing out: not things that you expect of the most consistent racers on the grid. Yet, that's exactly what Joan Mir managed to do as his terrible run of form continues.
Making matters worse, it occurred on a weekend where it looked like he finally found something to improve things on the GSX-RR – but we're going to have to wait until Assen next weekend to see if that's really the case or not.
Taka Nakagami – 2
Started: 10th Finished: DNF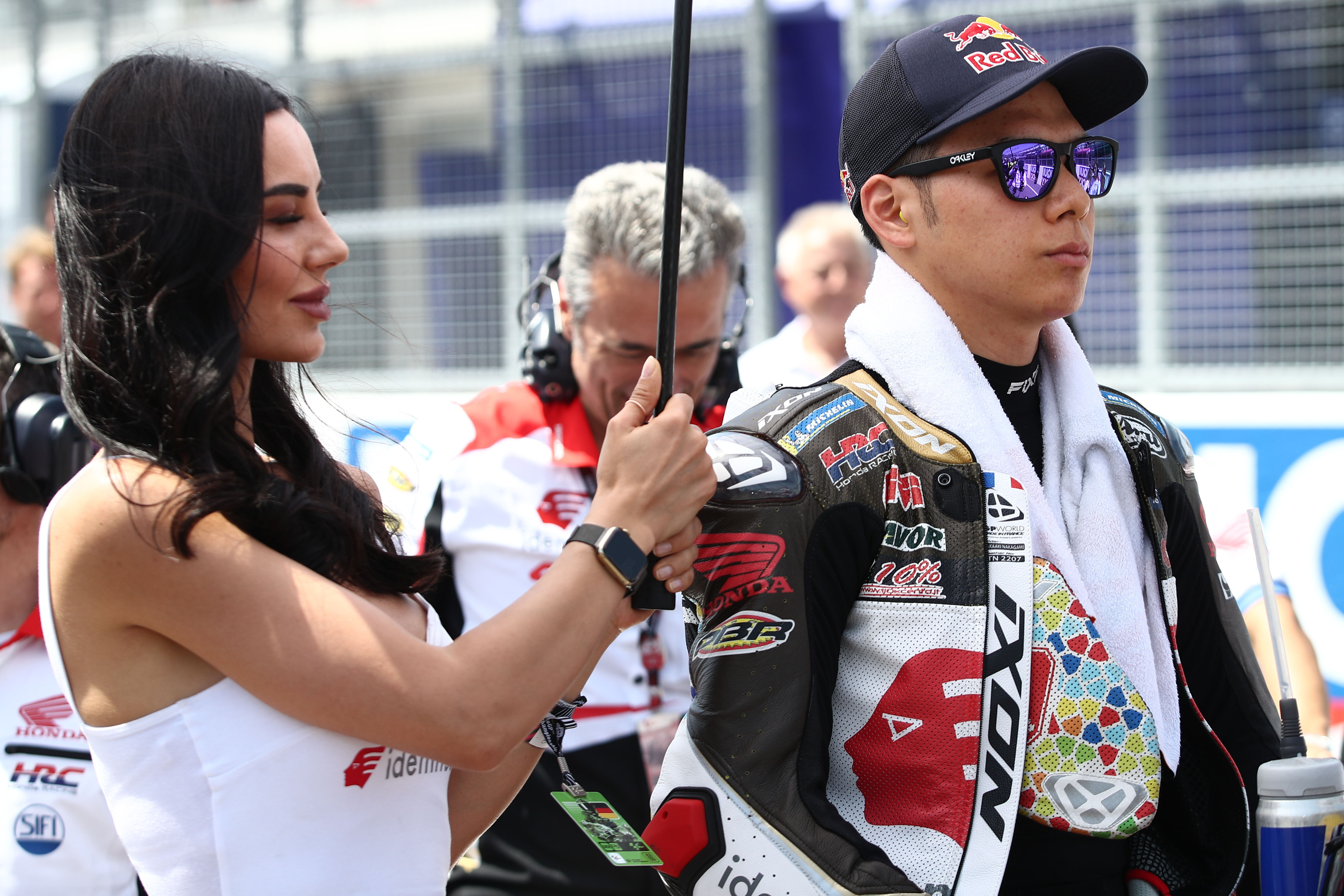 Taka Nakagami is, quite simply, making sure that he's unemployable by LCR Honda next year by crashing his way out of a job.
Sure, it was a tough weekend for the Japanese rider, yet it wasn't one where it was impossible to finish the race, as demonstrated by test rider Stefan Bradl. It was Nakagami's third fall of the weekend – and it's becoming all too commonplace for him, and it's just not good enough.
Pecco Bagnaia – 1
Started: 1st Finished: DNF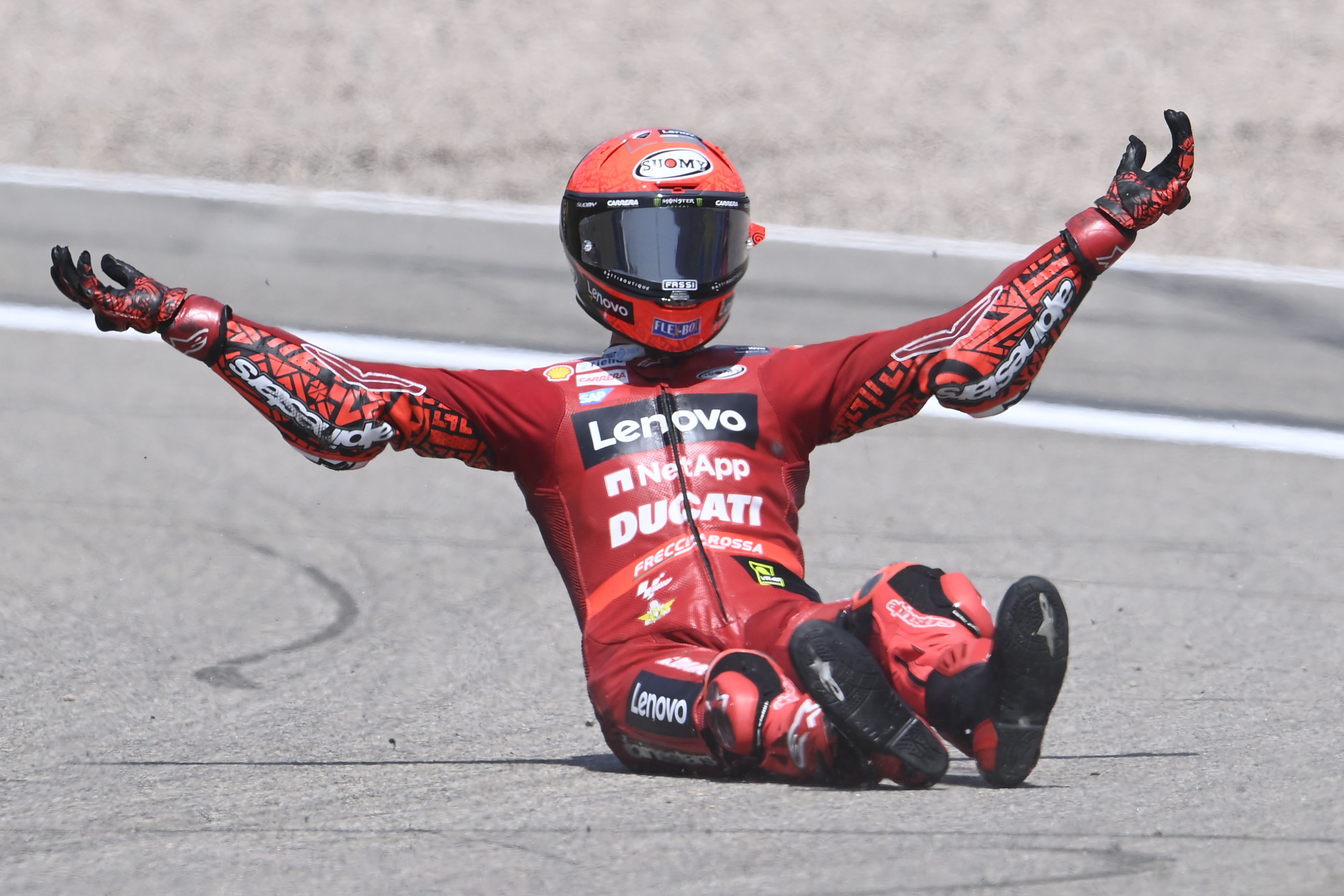 If the last race's crash (admittedly not his fault) hadn't ended any title aspirations that Pecco Bagnaia might have had, then this one certainly did – and this time it was entirely his own fault.
An unforced error on a day where he really, really needed points, it's going to be remembered as the moment when the championship slipped from his grasp.