RNF boss Razlan Razali says his team is in a good position to wait and see how things develop over the coming weeks in the MotoGP silly season, thanks to the withdrawal of Suzuki and the rise of Aprilia leaving his team in a very strong bargaining position for next year.
Razali – whose team will swap from Yamaha M1s to Aprilia RS-GPs next year – is still to sign any rider for 2023, but with two fewer seats thanks to Suzuki's impending bombshell departure, it means the team is in a strong negotiating position, one that Razali plans to take full advantage of.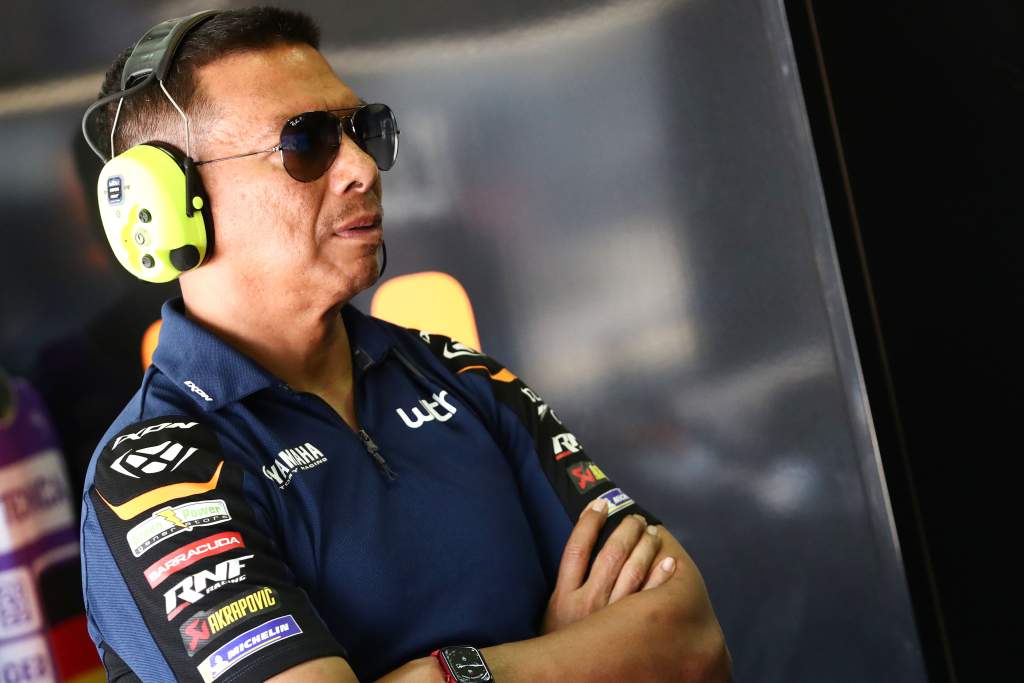 "We're in a good position to wait and see what other teams are doing," he told The Race at the German Grand Prix. "There are more riders than seats, and we just have to wait and see.
"There are quite a few riders who are both young and experienced MotoGP riders – even young guys with five or six years of experience. We can afford to wait and see what happens.
"A lot of riders' managers have come to see both us and Aprilia, from the moment we made the announcement. At the end of the day, we're the only satellite team left, and Aprilia is showing a very good package with Aleix [Espargaro] and Maverick [Vinales].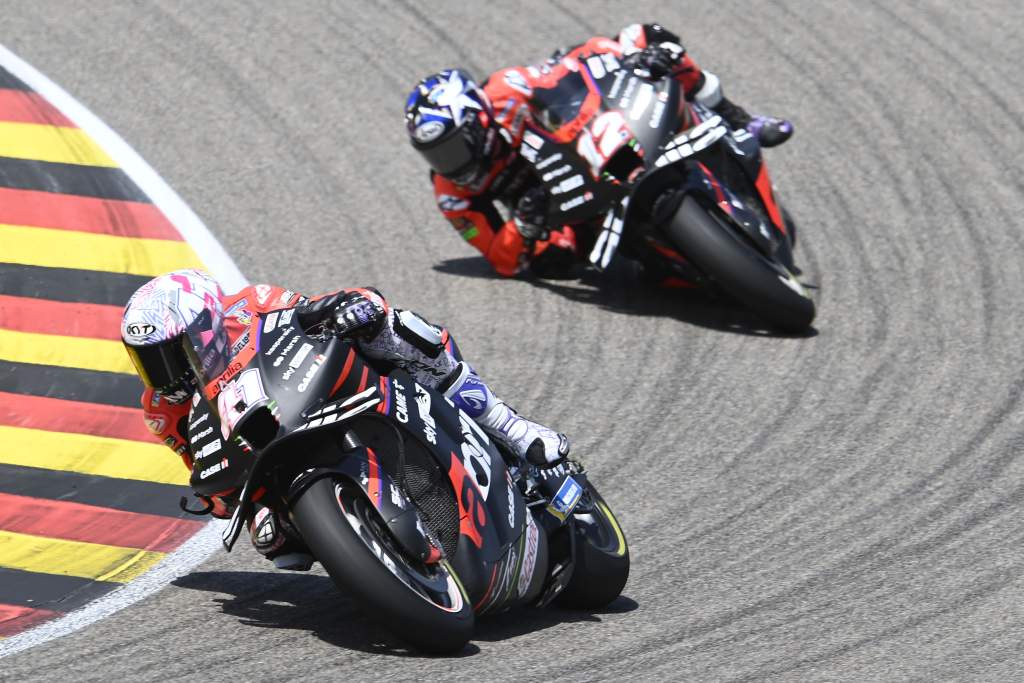 "Obviously we're the next target for both young riders and those at risk of not continuing, and we can afford to wait and see how things develop.
"I think we can wait as long as possible, but at the same time we need to manage our sponsors as well. I would say that by Silverstone we'll have an indication."
Not just in a stronger position in terms of big names like Miguel Oliveira, Alex Rins and Alex Marquez all showing interest, RNF is now free somewhat from the need to have an Italian rider to appease its Italian sponsors (something that led to what is turning out to have been an ill-fated decision to sign Andrea Dovizioso for 2022).
Thanks to RNF's new manufacturer deal, it should be able to afford to go after some of the prime young talent still available.
Unfortunately for the Moto2 grid, though, that seemingly rules out any chance of seeing frontrunning names like Aron Canet or Celestino Vietti find their way into the premier class for next year, with the Italian (pictured below, left) in particular all but set to remain with the VR46 team in the middleweight class, according to The Race's sources.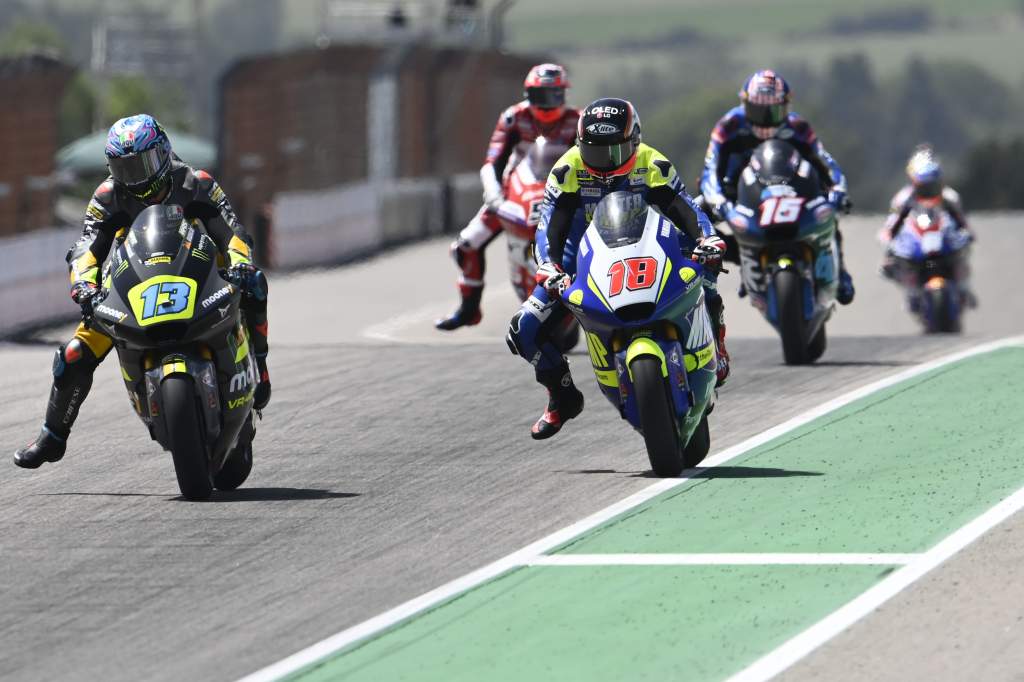 "At the moment, 90% of our sponsors are Italian," Razali explained, "and having Aprilia next year does strengthen that. Since we're using the Aprilia brand, the sentiment towards Italian riders isn't so much of a priority. But at the same time, there aren't many Italian riders right now.
"There's talk about the likes of Vietti, but for me there's still a number of slightly experienced riders, guys with one year in MotoGP, that we could still develop, so we don't need to take anyone from Moto2 just yet. Our sponsors understand that, so there's no real push for Italian riders.
"We won't take any Moto2 riders and overlook [current rider] Darryn [Binder]. That's not our style. But we're still not confirmed with Darryn either, because, as I say, there are many riders out there and I think we want immediate results on the Aprilia bikes.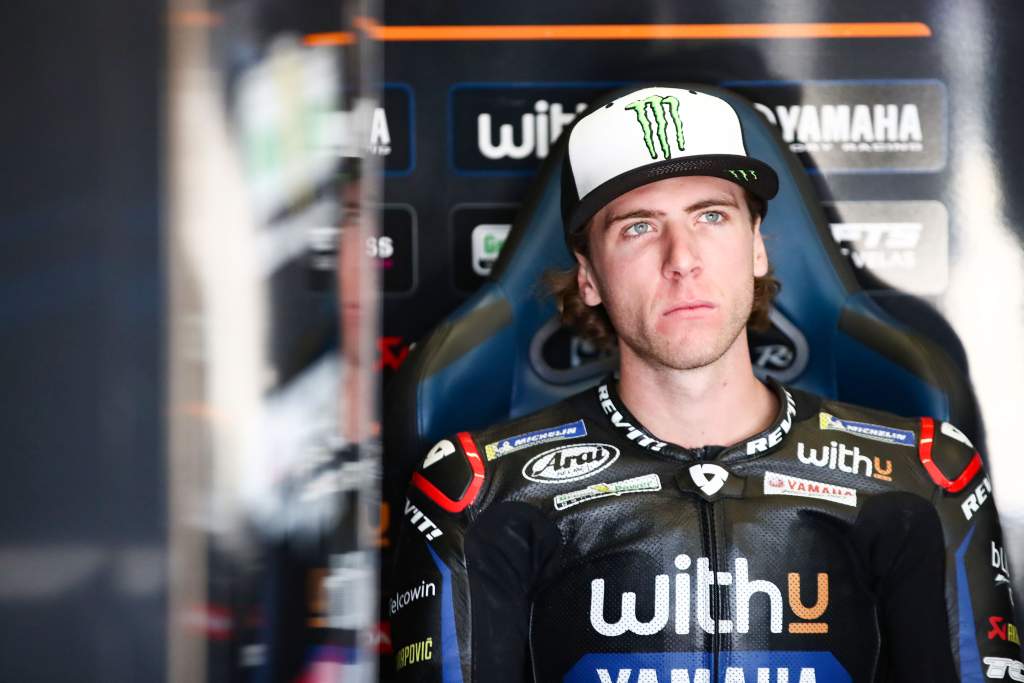 "From my experience the past four years, and especially in the past two when we haven't been performing so well, I'm desperate to show Aprilia – to show everyone – that we can get good results immediately if we find the right riders."
The Malaysian also revealed some details about the complete technical package that he'll have next year.
With RNF set to run 2022-spec Aprilias handed over from Maverick Vinales and Aleix Espargaro after the final round of this year, the biggest question that remains unanswered isn't in fact about the bikes but about the support that the Italian marque will provide to the squad.
"It will be the last version of the bike from the last round of the 2022 championship," the former Sepang circuit boss said, "because even right now the bikes are evolving and I think it'll be a good base. I don't think they'll sit on their laurels, from the team that we've met – they're highly motivated, they're winning, and they want to keep going with that.
"Something that we're still discussing with Aprila is the structure. What's important for us is the support from Aprilia, because the bike is totally new and foreign to a lot of the guys here.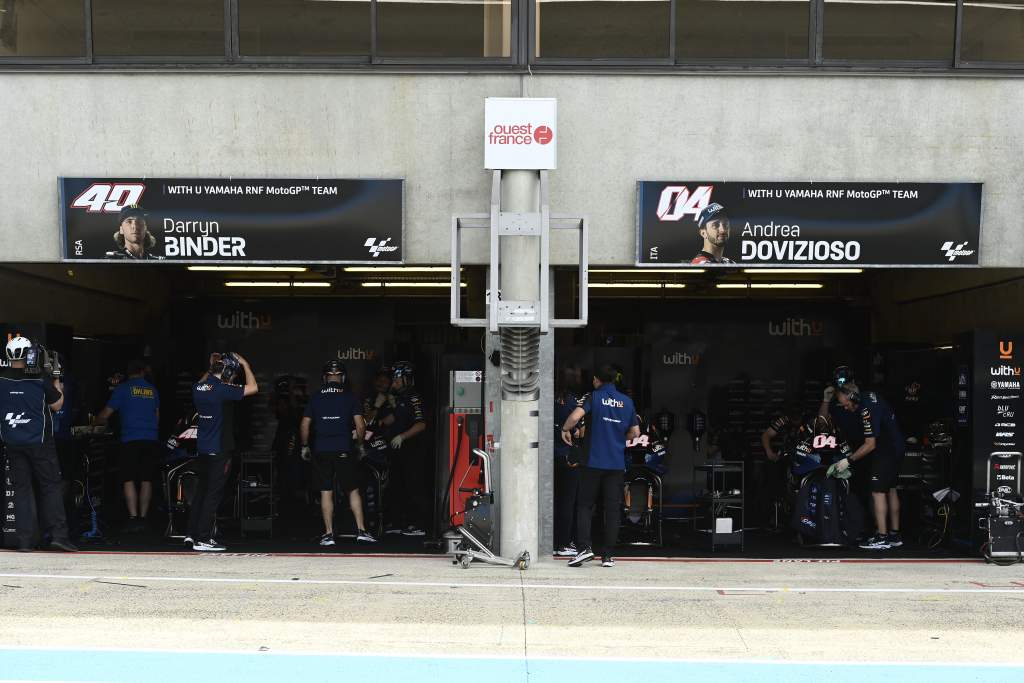 "We want to minimise problems, so we've been in discussion with Aprilia since the day we signed about the best structure that fits for both Aprilia and us.
"We do anticipate maybe little bits of problems, so we're trying to minimise them. The more support we can get from the factory the better, but of course that will come with conditions as well."