Several MotoGP riders took issue with the weather conditions under which the delayed Thai Grand Prix at Buriram was allowed to start, citing what they believed was insufficient visibility.
Yamaha test rider Cal Crutchlow, drafted in by the satellite RNF team to replace the retiring Andrea Dovizioso for the final six rounds of the season, was the most vocal in his discontent.
"I wasn't very happy at the start of the race because, f**k, it was dangerous. Very, very dangerous," Crutchlow said.
"Only when the race started to split up was it OK. But nobody could still see anything.
"Honestly, me, Maverick [Vinales], [Fabio] Di Giannantonio, someone else, we're just shutting the throttle in the straight! But then someone's ramming you from behind. Because you can't see the rain light, it might as well be a f***ing torch. You can't see anything.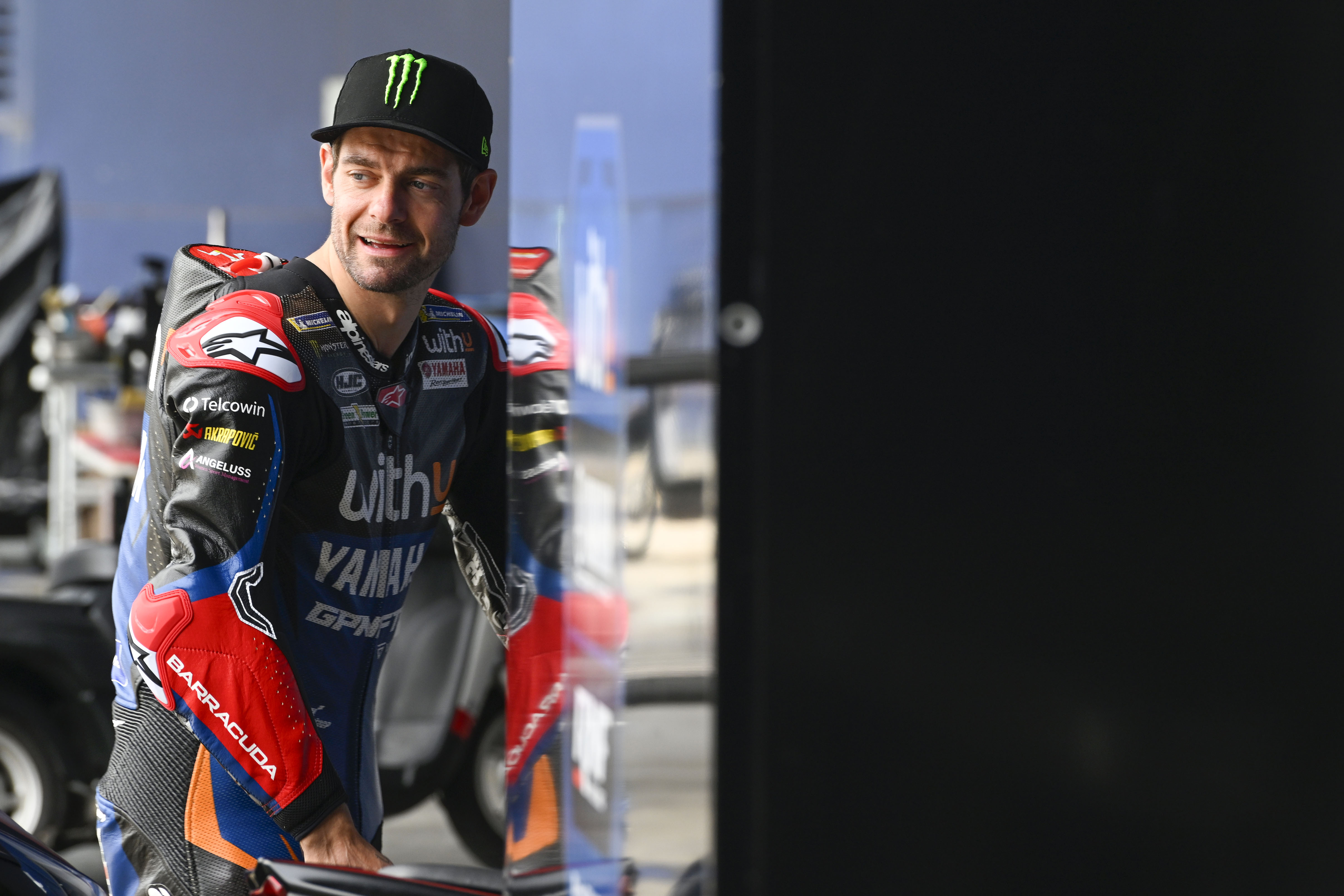 "Everyone will say 'ah, you complaining, you should race, blah-blah-blah'. You want to try to be able not to see through the visor like that, at them speeds in that water? It was to me way over the limit to race.
"But who am I to say, I'm not even racing [full-time], you're not going to listen to me. And the guys in the front, it was a different scenario – because they don't have 15-16 guys in front!"
Suzuki rider Alex Rins said he "couldn't see nothing" early on and, when told of Crutchlow's claim the conditions were "over the limit", said: "For me, too."
And while Crutchlow's team-mate Darryn Binder didn't quite go so far, he did say: "You couldn't see f***ing nothing going from [Turns] 1 to 3 and 3 to 4. It was shocking.
"The first three-four laps, I think I was riding fourth gear, just off-throttle on the straight cause I couldn't see where I was going. But anyway I was still making passes!"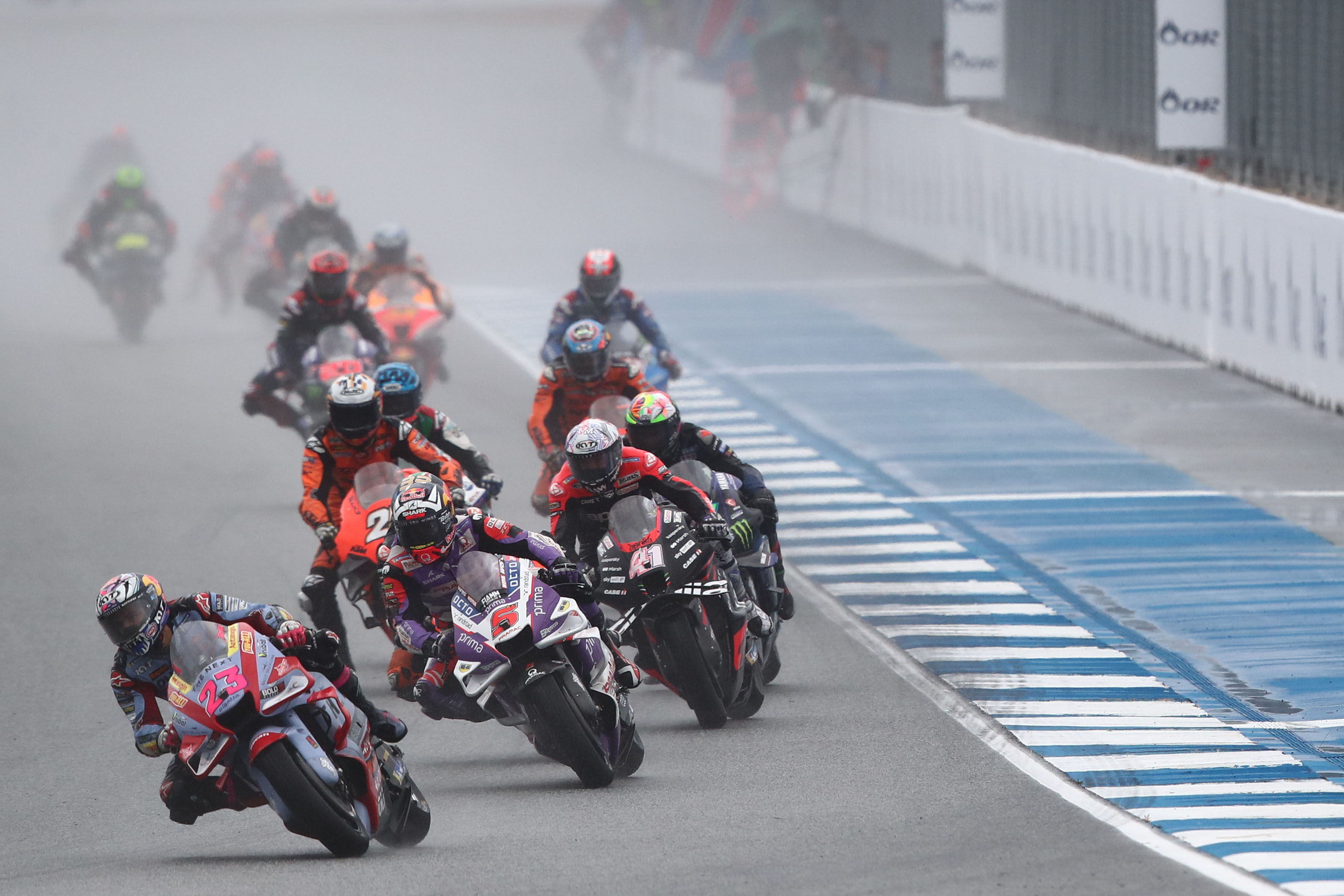 "The water on the asphalt was too much, for maybe eight-nine laps on the straight I never saw nothing," said Gresini Ducati's Enea Bastianini. "Without a reference in front, it was a disaster I think."
As the track was drying following the initial rainstorm delay, riders were sent out in an extended start procedure to get the feel for the conditions – which was when the visibility issues became obvious for some.
It then led to TV cameras capturing what looked to be a fairly agitated conversation including the likes of Aleix Espargaro, Fabio Quartararo and Luca Marini.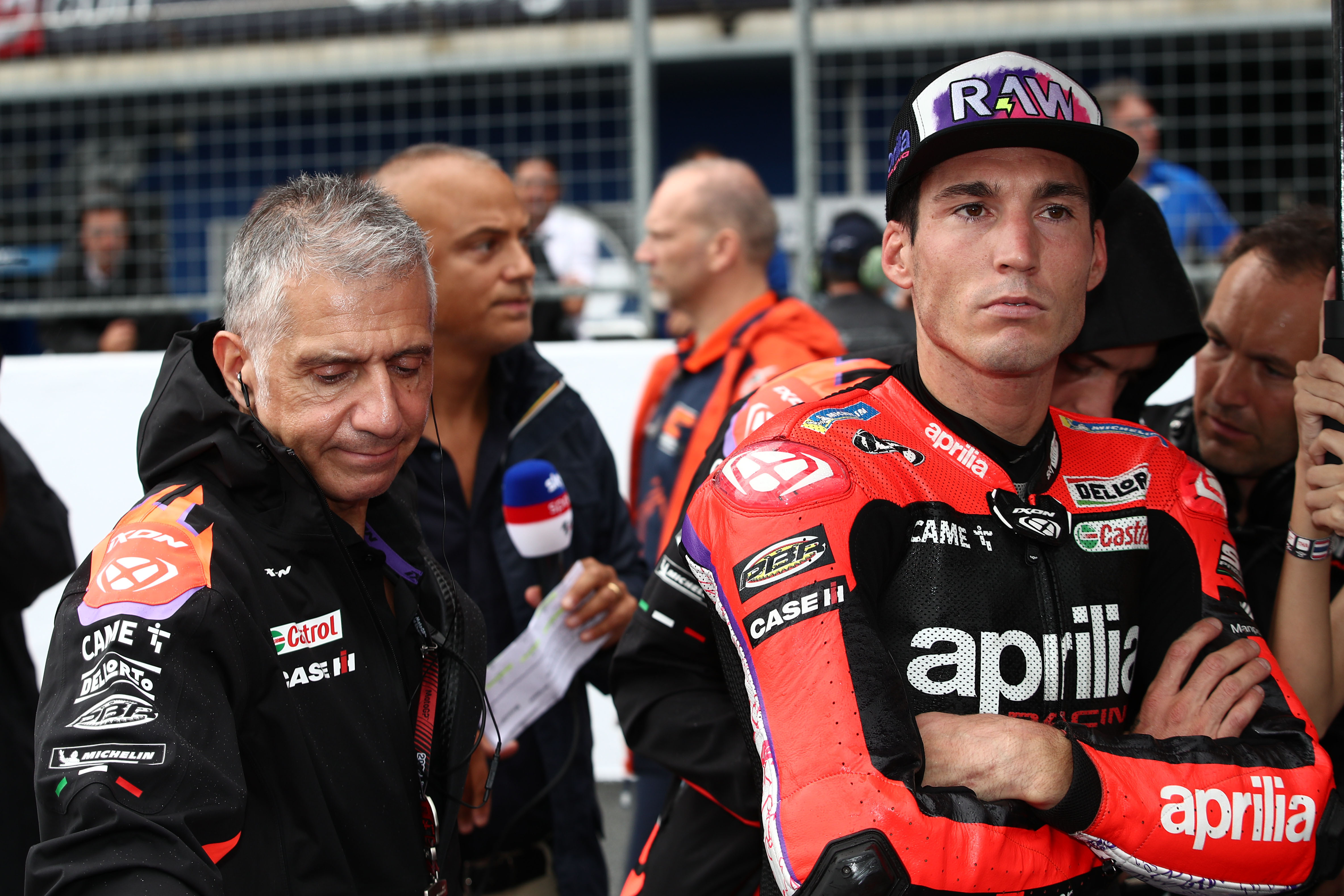 And Espargaro said after the race that he was disappointed with his MotoGP peers for not having pushed for a further delay.
"I was angry with the other riders," he said. "I said to Loris [Capirossi, FIM safety officer and MotoGP race winner]: 'The track is perfect we can race very good, but please clean [Turns] 3 to 4 because there is no visibility, a lot of rivers crossing the track, you have to improve that part, please.'
"It's not that I didn't want to race. And I said to the riders, 'what do you think?', and Fabio said to me 'yeah, yeah, it's no visibility'. And I said 'OK, go on, tell them! You cannot stay sitting on the bike and then if there's a crash blame everybody'.
"It's the safety commission on the grid, race direction on the grid, and it's good that we can give some information to them, they could improve the track."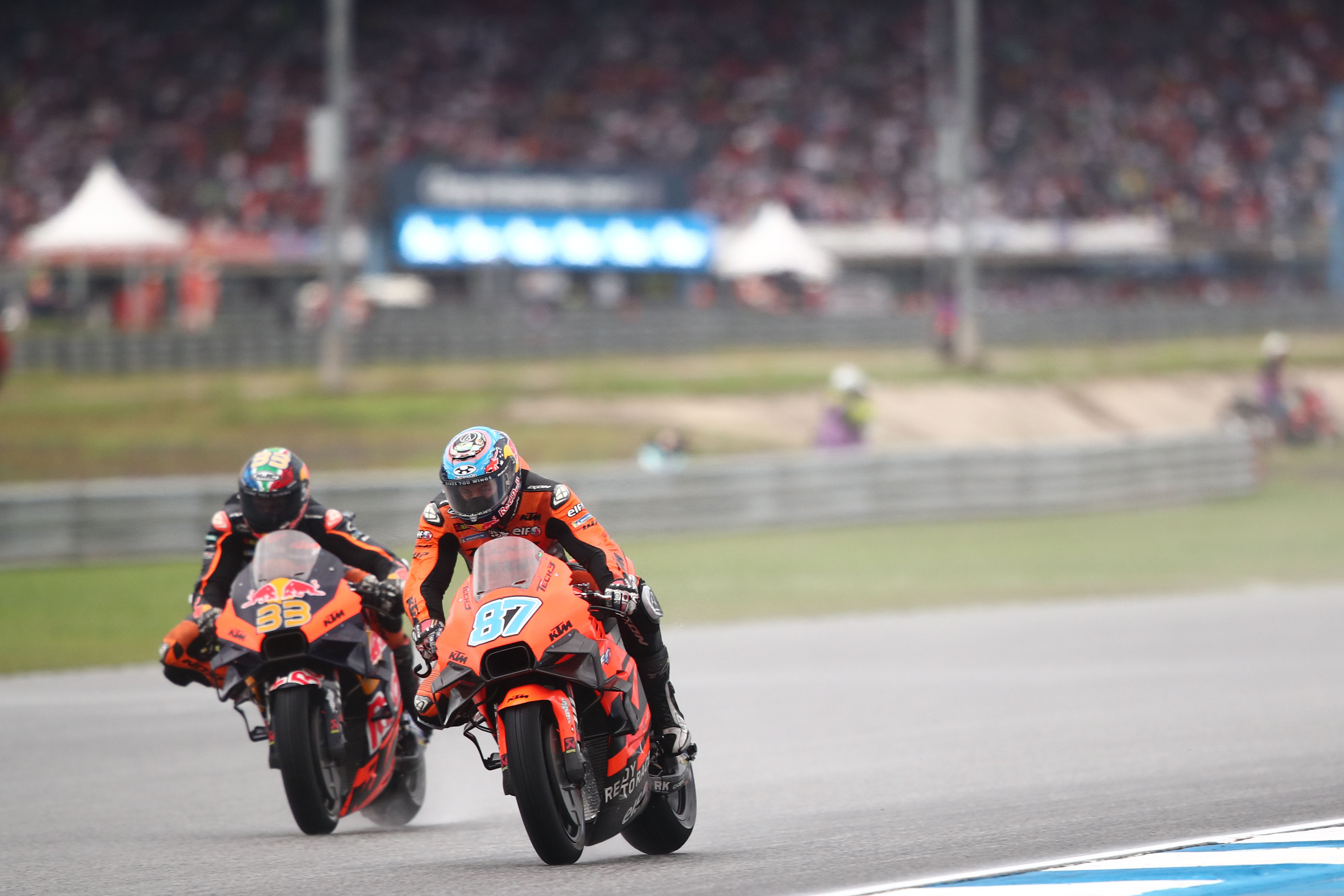 The concern was not universal, with several of the riders even towards the back not bringing up visibility in their debriefs.
The race wound up being relatively incident-free, with the only crashes coming for Marini – who was running fifth, so relatively clear of spray, when he fell – and Remy Gardner – who crashed out of 17th after 11 laps, blaming the front tyre pressure "spiking to the moon".
On the early stages of the race, Gardner said: "It was alright. I had a good time in the first few laps. It was pretty sketchy, though, going down the straight, not seeing absolutely anything.
"There was a few guys that were just like shutting off [the throttle] in the middle of the straight, and you're like flat out, nearly ran into the back of [Franco] Morbidelli, had a few close calls.
"It was alright. Different. Kind of fun. Scary but fun."