As the MotoGP field reconvened in Mugello to resume the 2023 season after a considerable 'spring break', Andrea Dovizioso was there as well – not to make another comeback but to become the 37th inductee of the MotoGP Hall of Fame.
In doing so, he was formally recognised as a MotoGP Legend, a prospect that must've seemed tenuous when he was dropped from the Honda factory team after 2012, or looked at risk to lose his Ducati ride in 2016 – with Jorge Lorenzo already signed and current team-mate Andrea Iannone showing flashes of brilliance.
Dovizioso's case for induction – with an important caveat that we'll get to later – is clearly quite back-loaded as far as his MotoGP career goes, as he racked up 13 of his 15 wins in a three-season spell of finishing runner-up to Marc Marquez.
And he never did reach the summit, so it's clearly not an ironclad case. Dovizioso himself is obviously aware of this.
"I'm looking many times at this board [of MotoGP Hall of Fame inductees], and the names are very very important. And, to be here for this, I'm really surprised," he admitted during the induction.
"I mean, a lot of riders won then me. But at the end, when I retired, I realised the people started to stop [come up to] me even more than I was racing. So, in that moment, I realised – OK, I transmitted to them something important. A lot of battles, especially at the end of my career, with Ducati. This is something that remained, apart from the results."
The moment of the induction 🙌@AndreaDovizioso officially became a #MotoGP Legend earlier today at Mugello! 🏅#ItalianGP 🇮🇹 pic.twitter.com/ppr0GcJqhX

— MotoGP™🏁 (@MotoGP) June 8, 2023
Dovizioso was an unalloyed positive for MotoGP – a well-respected, clever, clean rider with a great story and a serious highlight reel. But should he be a Hall of Famer – and what does his induction say about MotoGP's Hall of Fame? And does it even matter?
THE HALL OF FAME IDEA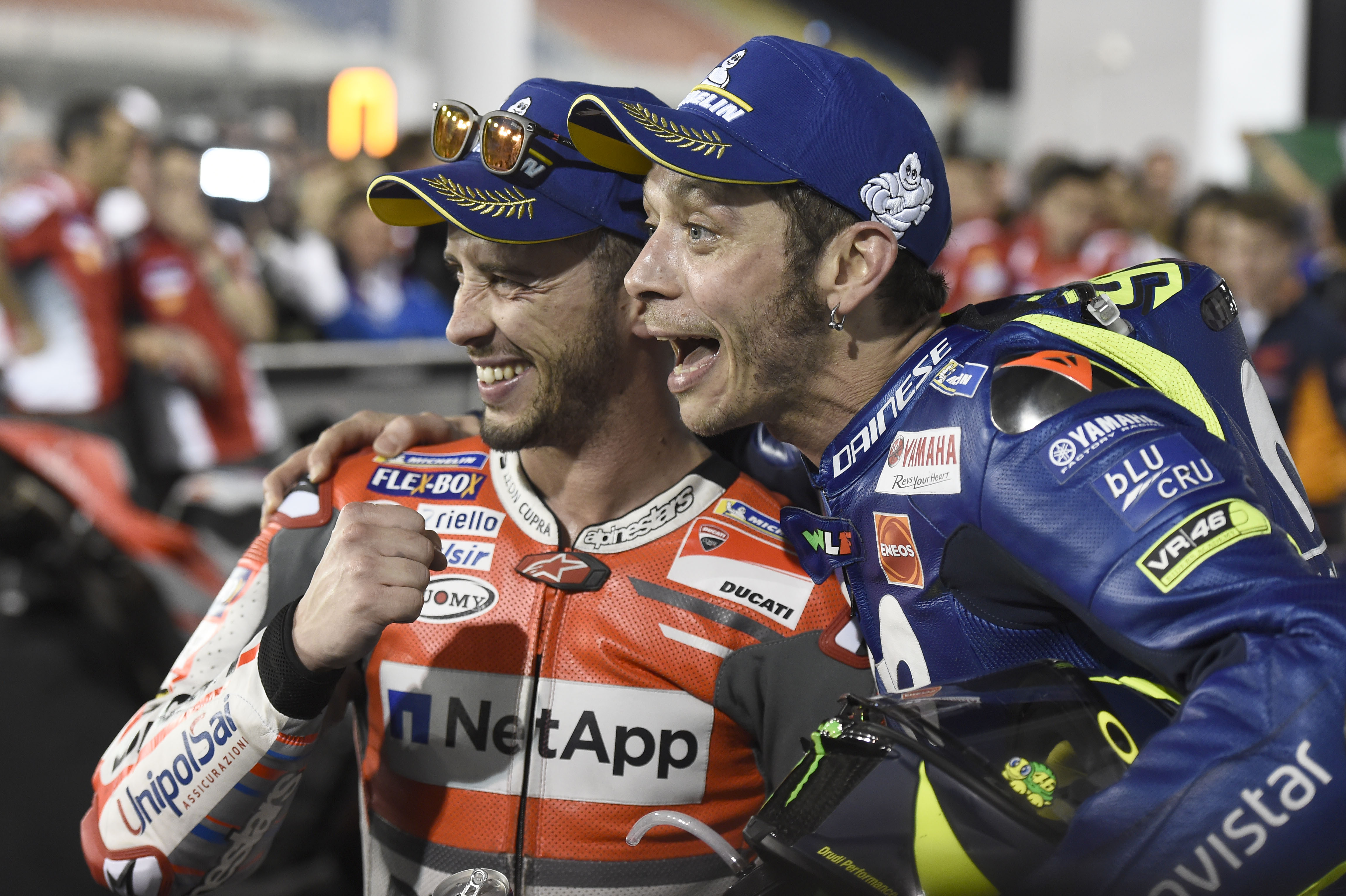 Let's answer that last one first – yeah, it does.
The Hall of Fame is a very American sports concept, and its value is on display every year, particularly in one specific sport – baseball. Getting into the National Baseball Hall of Fame – into Cooperstown, a location better known for being a Hall of Fame synonym than its actual geographic status – is a big, big deal. If winning the World Series with a walk-off home run is every young baseball player's dream number one, giving their speech as they get inducted into Cooperstown is dream number two, and it's not far off.
It is a big enough deal, therefore, to where the merits of various candidacies are debated hotly, sometimes (often) unpleasantly so. Media members vote on who makes it in, with a 75-percent threshold required, and those who make their votes public can sometimes catch a fair amount of grief. It matters a lot to some, and at least a little bit to virtually all those who follow the championship.
Neither MotoGP, nor its Hall of Fame are anywhere near as old, and it is naturally not as much of a hot topic or a source of potential controversy. But, as it gets built up with members, it can do all the things its various counterparts accomplish – i.e. ensure the greats are remembered, provide extra context to their achievements that may not be obvious from a simple results sheet, and stoke discussion and re-assessment of historical achievements, involving and educating newer fans.
For a championship with a huge amount of valuable history, much of that bordering on obscurity, and one that has undergone such massive metamorphoses, it can and should be a valuable legacy tool. And one worth taking seriously in terms of who gets inducted.
So, should Andrea Dovizioso be a MotoGP Hall of Famer?
ARGUMENT AGAINST: THE PARALLELS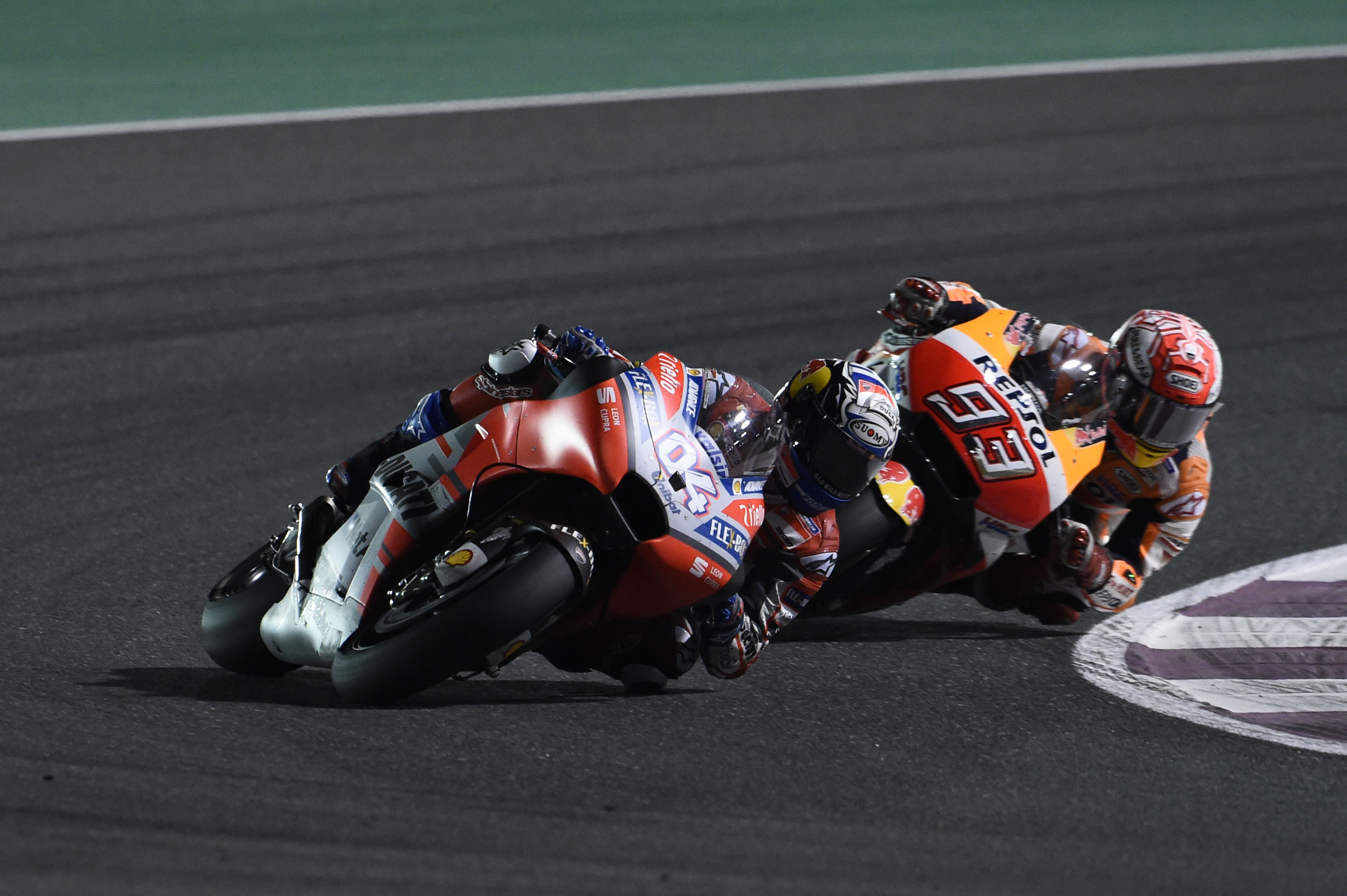 Many riders – over two thousand, at least – have taken part in premier-class grand prix races. But maybe that's not the most informative number, as the barriers of entry and what it actually meant to get on the grid have changed quite a lot through the decades.
For the MotoGP era, the operative number is currently 157. Dovizioso potentially has a claim for top 10, and is at the very least a shoo-in for top 20.
But getting 10 percent of the participants into the Hall of Fame might be a bit generous. For baseball, after all, the number is around 1.5% – which is two or three places if you're dealing with a 157-rider roster. So, that's Valentino Rossi in, Marc Marquez in, and then you might even be leaving out one of Jorge Lorenzo or Casey Stoner.
The Halls of Fame for other major American sports are more welcoming, but still tend to hover around the three-four percent induction rate. So, analogous would be six(-seven) riders at most – Dani Pedrosa gets in, and you also have to look at 'on-pace-for-induction' riders like Pecco Bagnaia and Fabio Quartararo.
All of those sports are, of course, very different in that they have many more participants at the highest level of competition at any given time. Equally though, the barrier of entry for 'ball sports' is obviously much lower than for bike racing – and, if that makes it relatively niche, the Hall of Fame numbers can absolutely reflect that.
ARGUMENT FOR: THE COUNTING STATS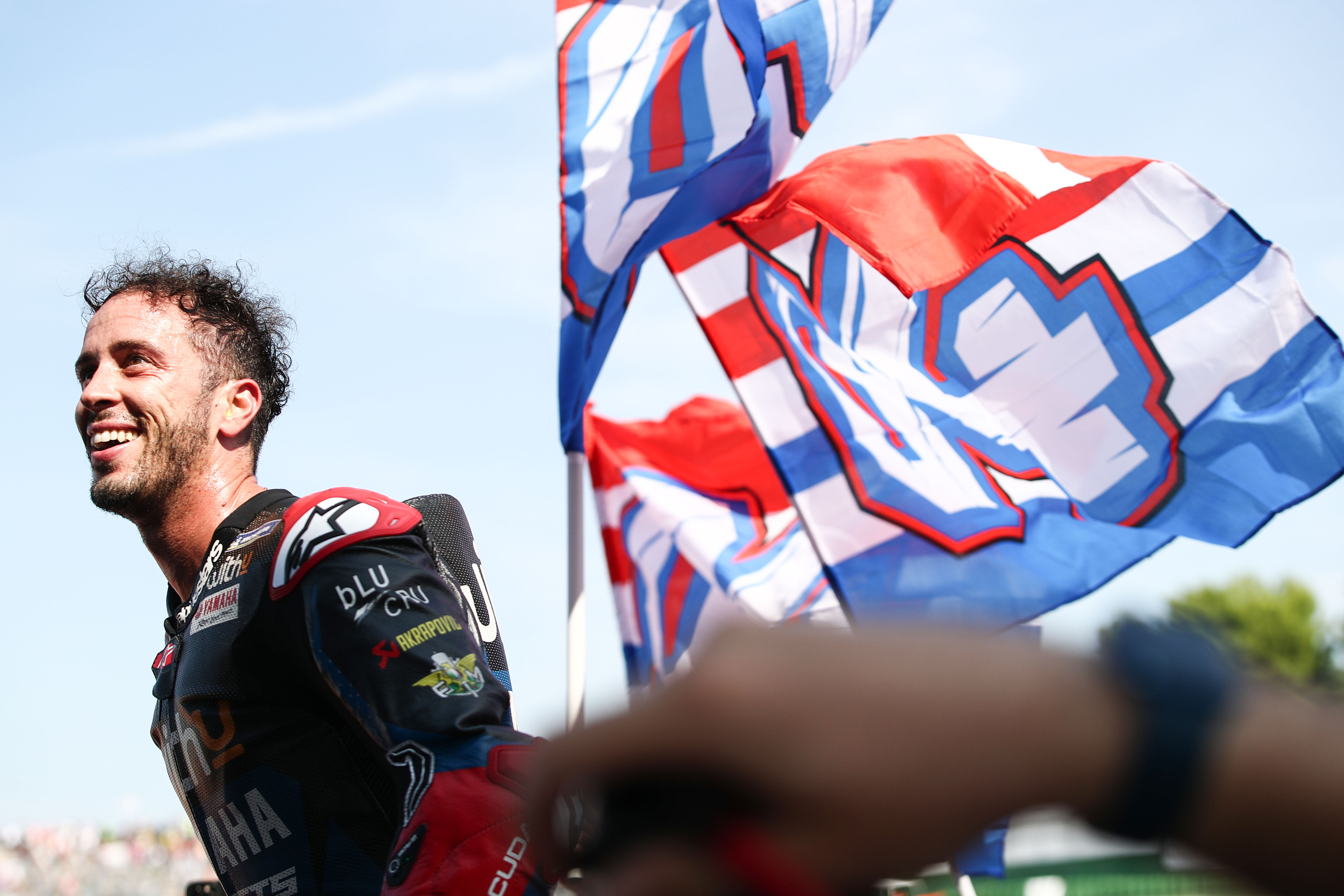 Again to baseball, for one last time – there are certain stats that are widely regarded as giving a player 'automatic' Hall of Famer status. You get 500 home runs or 300 pitcher wins and you're in, unless there are some extraordinary circumstances to deny you the entry.
Those are longevity stats – and when it comes to MotoGP, Andrea Dovizioso has done exceptionally well for longevity stats.
No number of starts should probably grant 'automatic' Hall of Famer status in MotoGP, but at 248 Dovizioso is second all-time in the premier class, and only Aleix Espargaro is likely to surpass him in the next four years.
Fifteen wins – which, let's take a step back here, is a whole lot – is good enough for 19th all-time. As for podiums, 62 is the 10th-best mark.
Now, Dovi's 62 podiums in 248 starts isn't the same as Wayne Rainey's 64 in 83, or Max Biaggi's 58 in 127. Inflated calendars help, although they also take a greater toll. But the combination of 15+ wins and 60+ podiums feels like a very reasonable target to set for 'automatic' status even when 20-race seasons are the number.
ARGUMENT AGAINST: NEVER THE ONE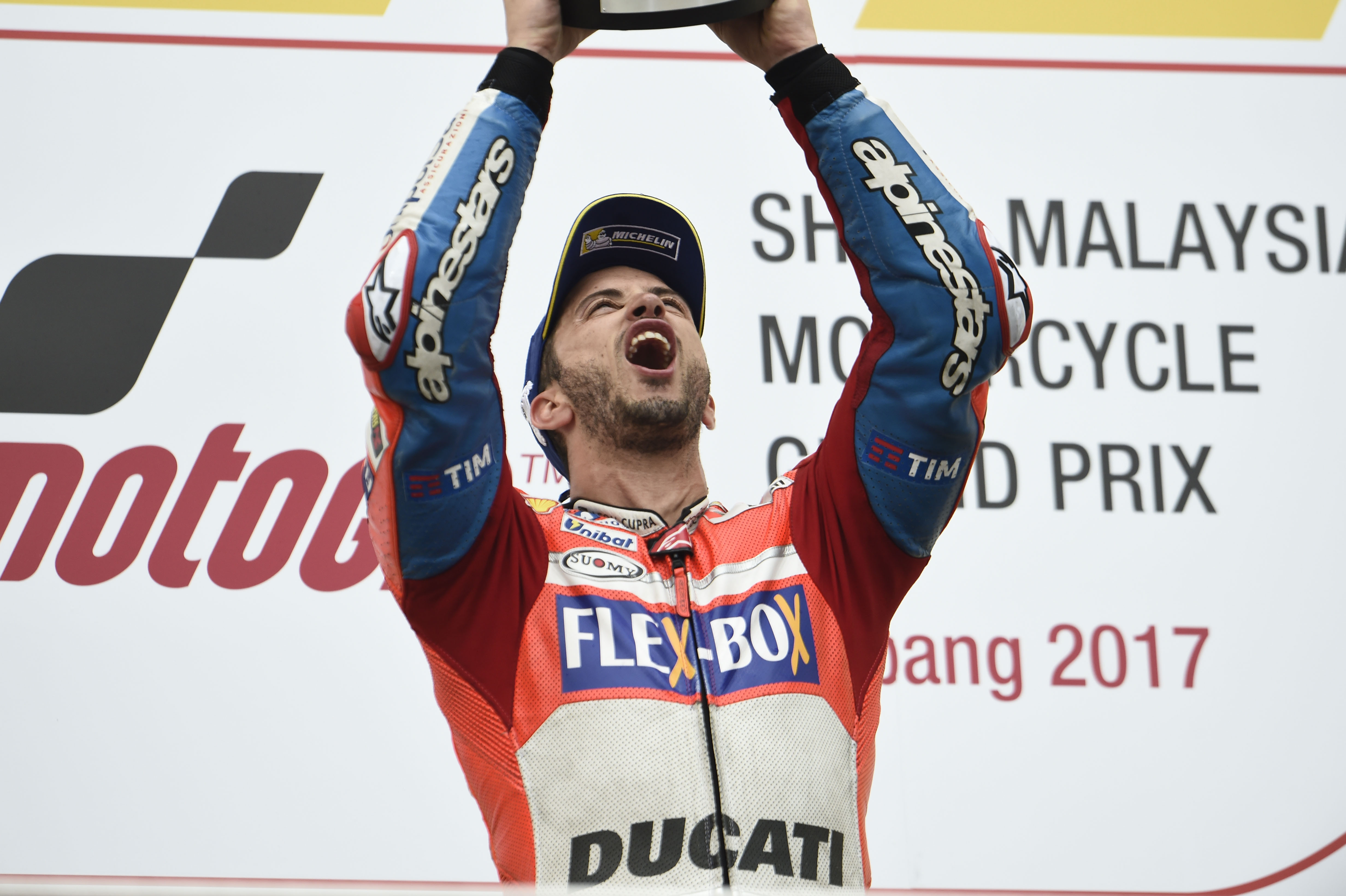 Should the lack of a MotoGP title keep Dovizioso out? Probably not, no – would there really be much of a point in a Hall of Fame if all it limited itself to was celebrating the champions?
Dovizioso's best season, 2017, could've been good enough in another year – if he were his 2017 self (with the 2017 Michelin rear tyre) in 2020, he'd get it over the line then. A Hall of Fame case is supposed to consider things like that.
But was Dovizioso ever MotoGP's definitive rider for a sustained stretch of races – at least, like, a fifth of a season? It doesn't feel that way looking back on it. He is regarded as Marquez's greatest foil in the latter half of the 2010s, yes, but Maverick Vinales might actually have a better case for having been 'the man to beat' at one point during Marquez's spectacular post-2015 run.
ARGUMENT FOR AND/OR AGAINST: MULTI-CLASS CONSIDERATIONS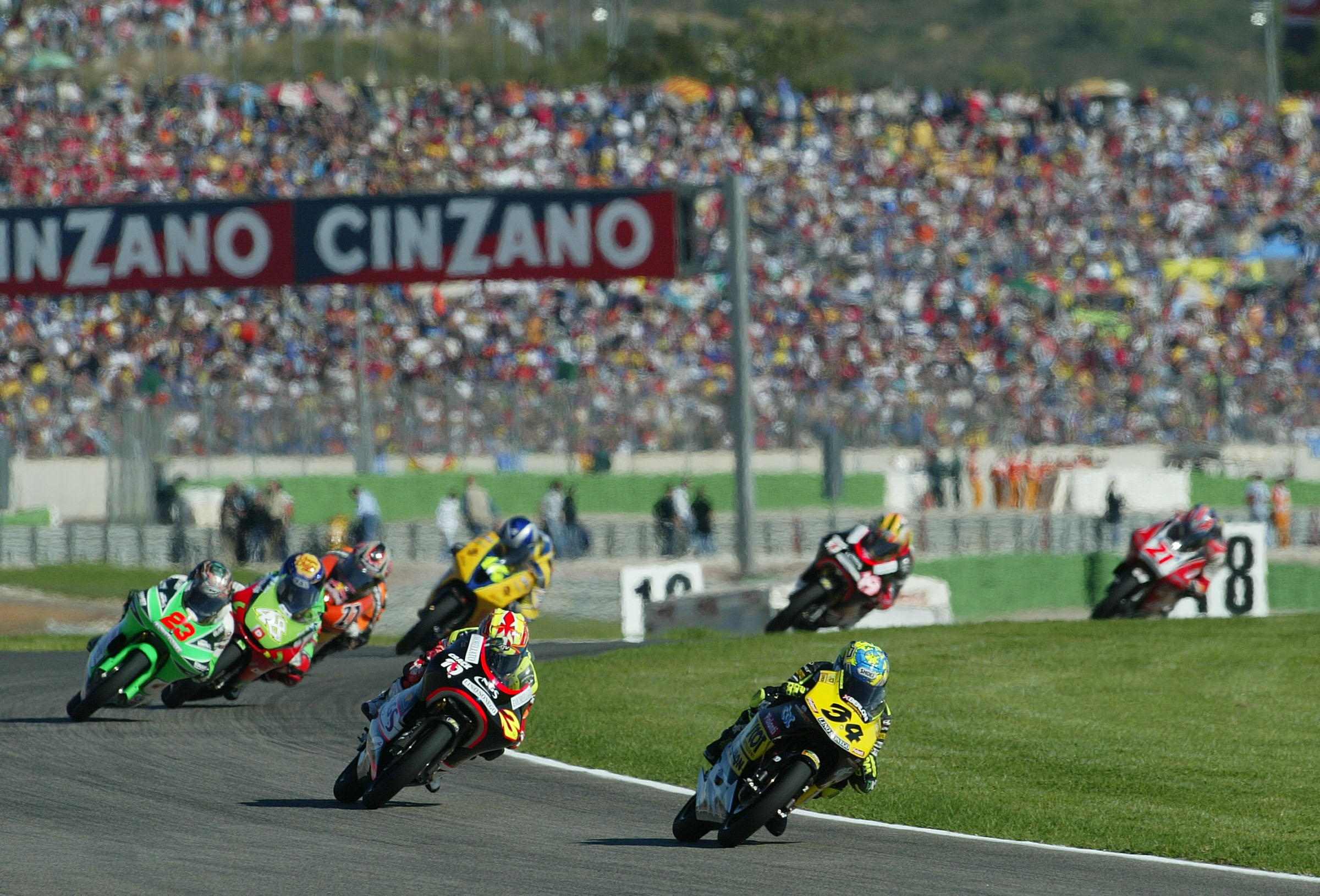 One aspect of this whole thing that I've chosen to omit thus far is that MotoGP Legends are not limited to just those who stood out in the premier-class – there is no shortage of inductees that not only never won in 500cc/MotoGP, but often never even bothered with it.
---
MotoGP Legends without a 500cc/MotoGP title (and where they did win)
Angel Nieto – 7x 125cc, 6x 50cc
Carlo Ubbiali – 3x 250cc, 6x 125cc
Anton Mang – 2x 350cc, 3x 250cc
Daijiro Kato – 1x 250cc
Jim Redman – 4x 350cc, 2x 250cc
Jarno Saarinen – 1x250cc
Marco Simoncelli – 1x250cc
Randy Mamola
Kork Ballington – 2x 350cc, 2x 250cc
Dani Pedrosa – 2x 250cc
Stefan Dorflinger – 2x 80cc, 2x 50cc
Jorge 'Aspar' Martinez – 1x 125cc, 3x 80cc
Max Biaggi – 4x 250cc
Luigi Taveri – 3x 125cc
Hugh Anderson – 2x 125cc, 2x 50cc
Andrea Dovizioso – 1x 125cc
Hans-Georg Anscheidt – 3x 50cc (to be officially inducted at the Sachsenring)
---
The lighter classes are now distinctly second fiddle to MotoGP – prestigious but ultimately a feeder system – but that was obviously far from the case back in the old days, and the shift hadn't yet fully happened when Dovizioso was coming up.
He eased to a 125cc title in 2004, and was twice a close runner-up to Lorenzo – no shame in that – in 250cc.
That said, one title isn't a massive amount relative to the other names on the list. The three one-time 250cc champs on the list are all riders who perished in crashes, none of them even reaching age 28.
ARGUMENT FOR: THE PRECEDENTS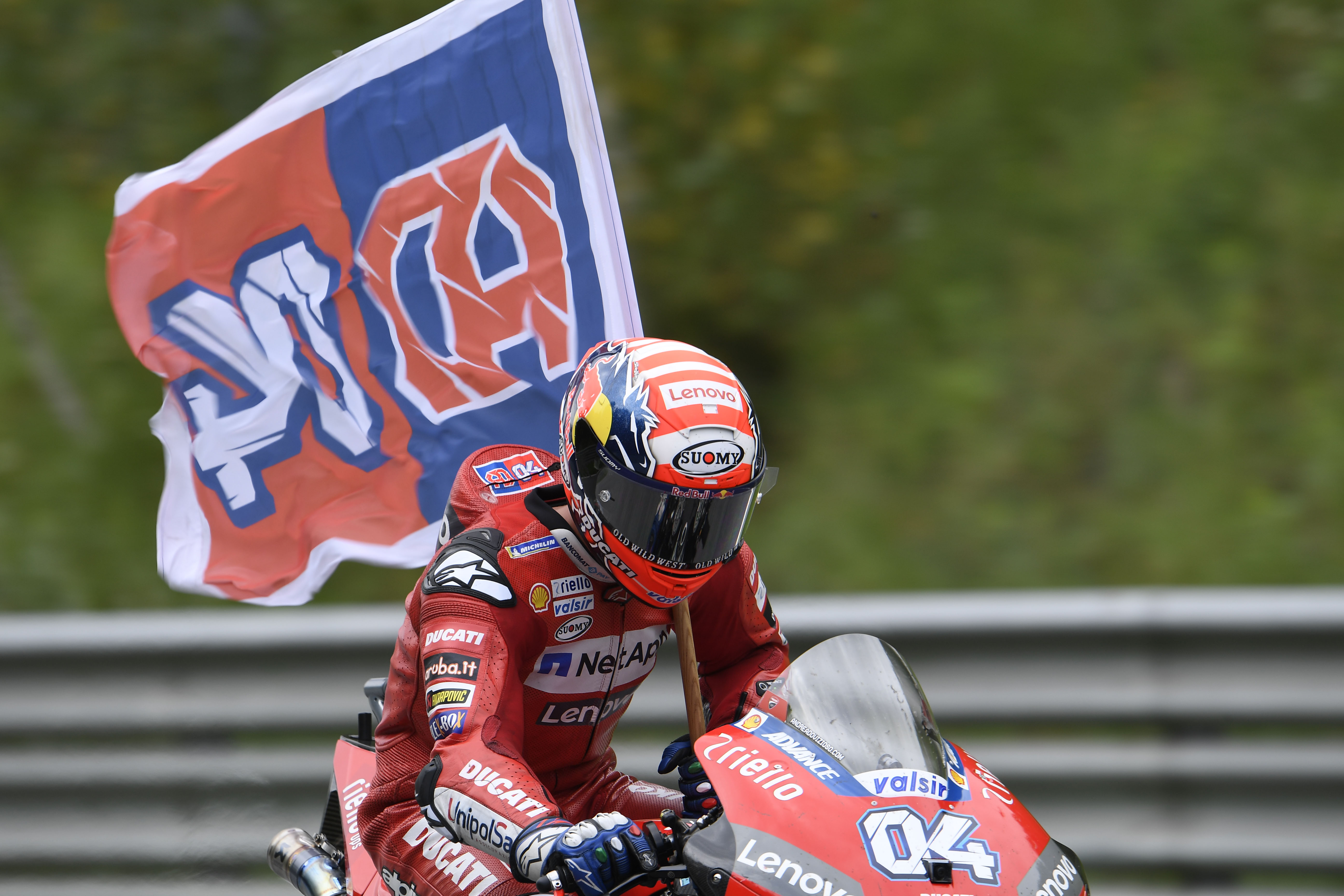 Note Randy Mamola on the above list, though – as he is a case virtually analogous to Dovizioso's, except without the 125cc title, what with Mamola's grand prix career after coming over from AMA being almost entirely 500cc.
They had very different careers and raced in eras that may as well represent entirely different sports. But Mamola, like Dovizioso, was a multiple-time runner-up who was never quite the guy. Like Dovizioso, he rode a wide range of bikes and enjoyed success on most of them. Like Dovizioso, he scored double-digit wins.
If he's in, Dovi's probably in, right? And there are virtually the same arguments you can make for several of the other inductees whose biggest achievements came in the premier class.
Alex Criville, inducted back in 2015, has a fairly similar statistical profile to Dovizioso – except where Dovizioso didn't manage to capitalise on Marquez's 2020 injury absence, Criville did pounce successfully when Mick Doohan's career ended suddenly.
Kenny Roberts Jr. got a dream title with Suzuki in 2000, but was something of a Cinderella story – as absurd as that sounds given his surname – who only ran at the front for two seasons. And you can make a very similar argument for compatriot Nicky Hayden, inducted a year and a half before his untimely death in 2017.
Dovizioso has almost three times the podiums of Roberts Jr., and more than five times the wins of Hayden.
And then there's 1980s 500cc one-time champions Marco Lucchinelli and Franco Uncini, whose peaks – even accounting for calendar lengths – were shorter than Dovizioso's but strong enough to yield titles.
ARGUMENT FOR: THE ICONIC MOMENTS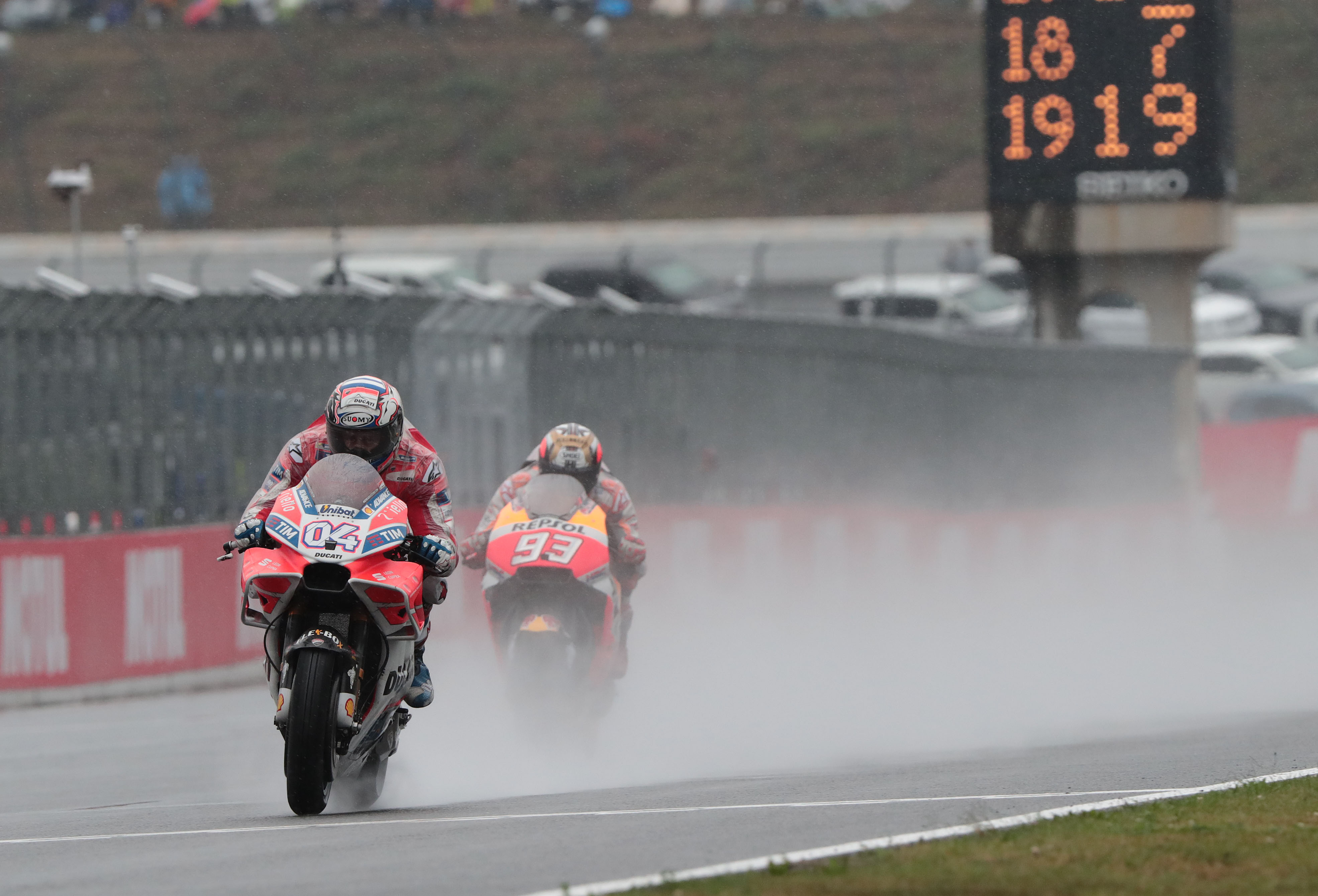 "Honestly speaking I remember more when he beat me, like two times in Austria, last corner, and one time Motegi, last corner. I remember more those races, because it's where you can learn, than the races I beat him."
Getting one over dominant-era Marc Marquez would be a career highlight for most riders, but Dovizioso bested him several times, in extremely memorable fashion.
In the context of a championship race, it's a swing of 10 points. Seasons did not turn on those moments.
But a good highlight reel is a big part of any candidacy.
AND SO…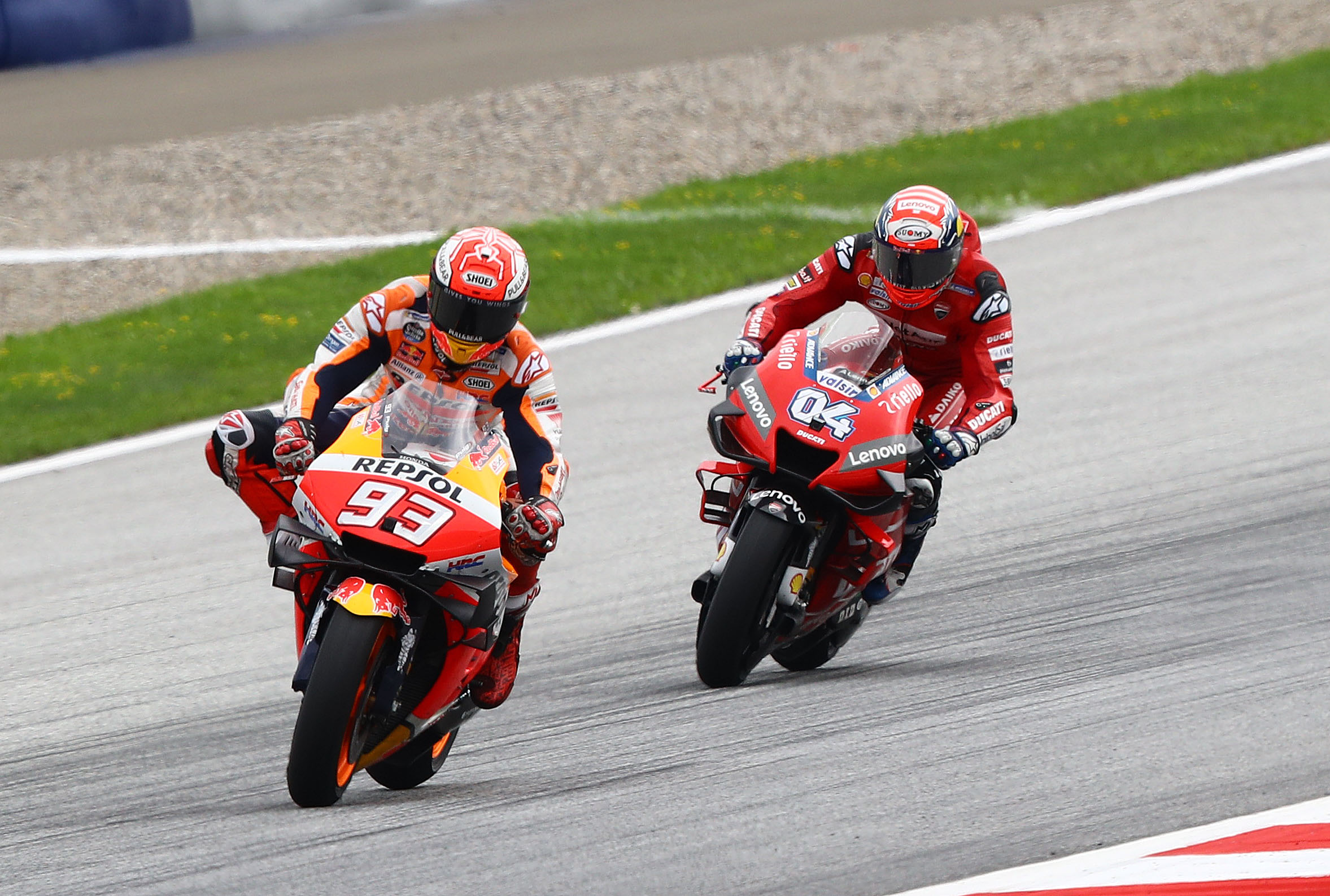 The FIM is in charge of MotoGP Hall of Fame inductions, but perhaps the most informative way to do it would be to split the responsibilities.
Putting candidates up for media votes, like American sports do, would be a cool step. So would getting a panel of ex-riders ruling on 'historic' candidacies – ala baseball's Era Committees.
Whether Dovizioso would've got enough votes from either is impossible to say, obviously, as it depends on how many votes would be 'enough' and how many inductees voters would be instructed to aim for for a given time period.
He is liked by media and clearly respected by his peers, but he was not one of the 'aliens' – by the time he properly came good, there was only one remaining, and it wasn't him.
Peruse the social media reactions to Dovizioso's induction, and you will note that many people have an aversion to the idea of Dovizioso officially going down as a MotoGP Legend. Intuitively, this is easy to understand.
But for me, the word 'legend' is the problem. Take even those American Halls of Fame – even the strictest one, baseball – and you'll see perfectly acceptable inductees who nobody would particularly think of referring to as legend, or who are just legends for one specific team rather than the whole sport/championship.
Dovizioso may well be a Ducati legend. Whether he is or isn't, there is no argument that he was on the level of a Jorge Lorenzo or a Casey Stoner, not to mention the two absolute freaks who have combined for 13 MotoGP titles since 2002.
But if he's not a legend, at 200+ starts, 60+ wins and double-digit wins, 'MotoGP Hall of Famer' does feel more right than wrong.