In the course of the French Grand Prix weekend, marking his return to MotoGP action after an injury absence, Marc Marquez made an admission that was both eminently logical but also clearly something for the series to think about.
The admission concerned his crash in the closing minutes of Friday's second practice, as the 10 riders securing direct passage to Q2 were being determined.
"When I passed [the pit board] on the straight, I was P8," said Marquez.
"So, then, I was pushing; I said, 'OK, I will try to improve the laptime, because like this I will be in QP2, if not it will be a yellow flag and they will not improve'."
Marquez pushed, and Marquez crashed, and in the end he advanced to Q2 – where the following day he was able to snag a front-row starting spot.
The evidence doesn't seem particularly strong that the yellow flags from the crash helped him reinforce that eighth place in second practice, and there is no suggestion that it was in any way deliberate – considering the result was a pretty torn-up Kalex chassis, the valuable novelty brought over by Honda for a race weekend trial.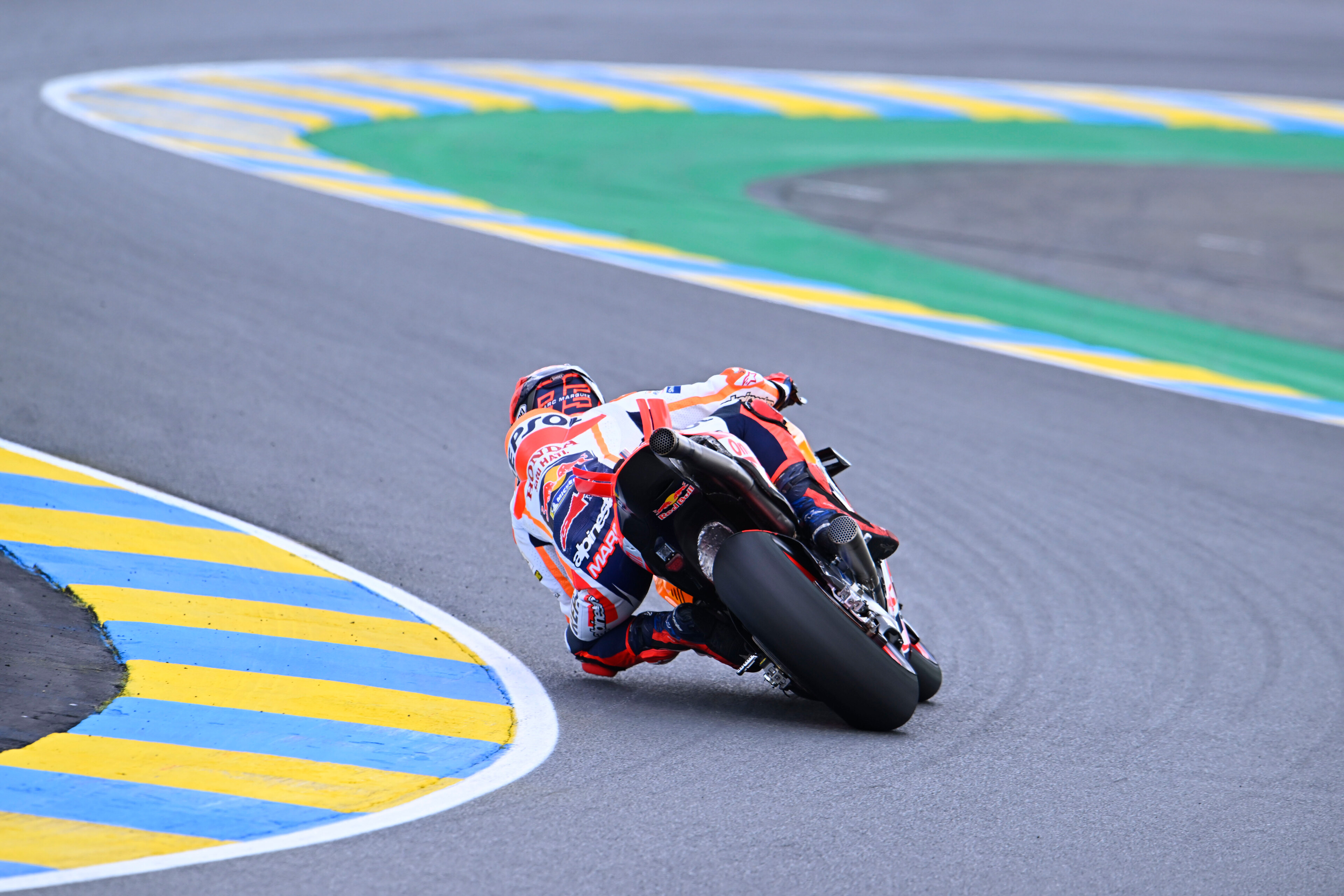 But in spirit the situation was something undesirable from a regulatory outcome.
MotoGP's current policing of yellow-flag infringements is still in its relative infancy, and while there's a case to be made that it's too lenient – the only deterrent to going fast while going past a yellow flag is that your lap gets deleted in any case, while the way to actually get penalised more severely is to actively crash in a yellow-flag zone – some riders see even this as too strict.
In any case, even this approach creates both a sporting and a safety concern in terms of incentives. A rider should not benefit from crashing, and a rider should not be encouraged to ride beyond the limit – the MotoGP field already crashes plenty as it is, thank you very much.
The Marquez Le Mans case is a very minor, inconsequential situation, but imagine a provisional pole holder going down mid-lap in the final seconds with all of their rivals running close enough to have their laps automatically scratched off.
But this is not a case where MotoGP can just easily make it better.
Some other racing series have tackled this very question, and in the four-wheel world American open-wheel series IndyCar goes as far as to delete the two best laps of a driver who caused a red flag – the more likely outcome of a crash in IndyCar qualifying than simple yellow flags.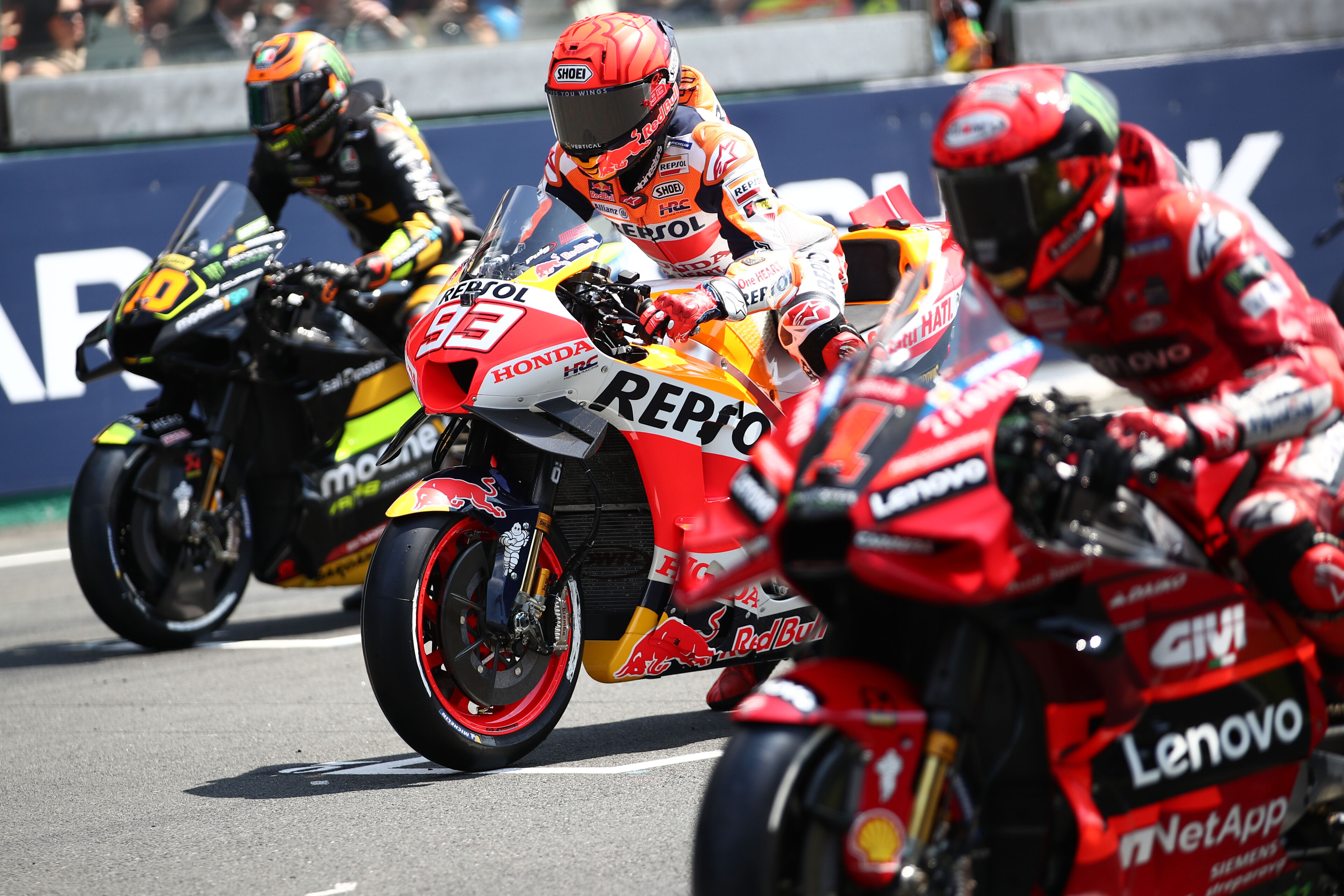 But what if MotoGP deleted the previous best lap of the rider who crashed in practice or qualifying?
It doesn't take a genius to figure out that the whole grid would roundly hate it, and argue vociferously that this would incentivise the riders to push less, therefore robbing MotoGP of many of its spectacular high-wire single-lap efforts.
And yet, at the same time, you can also see how it could have an opposite effect in certain cases. Imagine, for instance, that you've done one of your two runs in Q2 and landed on a 1m33.0s, and know you probably can't get there again on the current rear tyre. Yet you have reason to give it another good go anyway because having, say, a 1m33.2s to back it up might be invaluable if you then proceed to crash after a tyre swap.
The situation has not really come up yet to the point where MotoGP faces any meaningful pressure, from the riders or the audience, to ruminate on an instance of a rider benefitting from a crash.
But it seems inevitable through circumstance sooner or later. And, if/when it does come up, will we simply come to the conclusion that it's just a regulatory imperfection to accept?