Yamaha MotoGP test rider Cal Crutchlow says that the beleaguered Japanese factory has been putting too much emphasis on developing the M1's aerodynamics package - and that he believes the way to turn around its issues is to go back to basics and focus instead on engine development.
Crutchlow has been working on fixing the bike's problems since joining Yamaha in 2021, shortly after retiring as a full-time racer, and will make his first wildcard race appearance of the season at this weekend's Japanese Grand Prix at Motegi, a circuit where the Iwata brand has tested extensively with him.
But, with the vast majority of his outings this year focused on new wings for the bike, he says that in his opinion chasing the series' other manufacturers is not the answer to the acceleration and grip issues plaguing the only inline-four bike on the grid.
"At the moment, we don't develop in the way that we should," he admitted. "I think and I am hopeful that this will change. As you know, we've been testing a new engine, and I believe that the direction of this engine is the correct way. It's not the step that we're looking for, but in this direction is a better way to work.
"For me the problem is that the emphasis has been too much on the aero.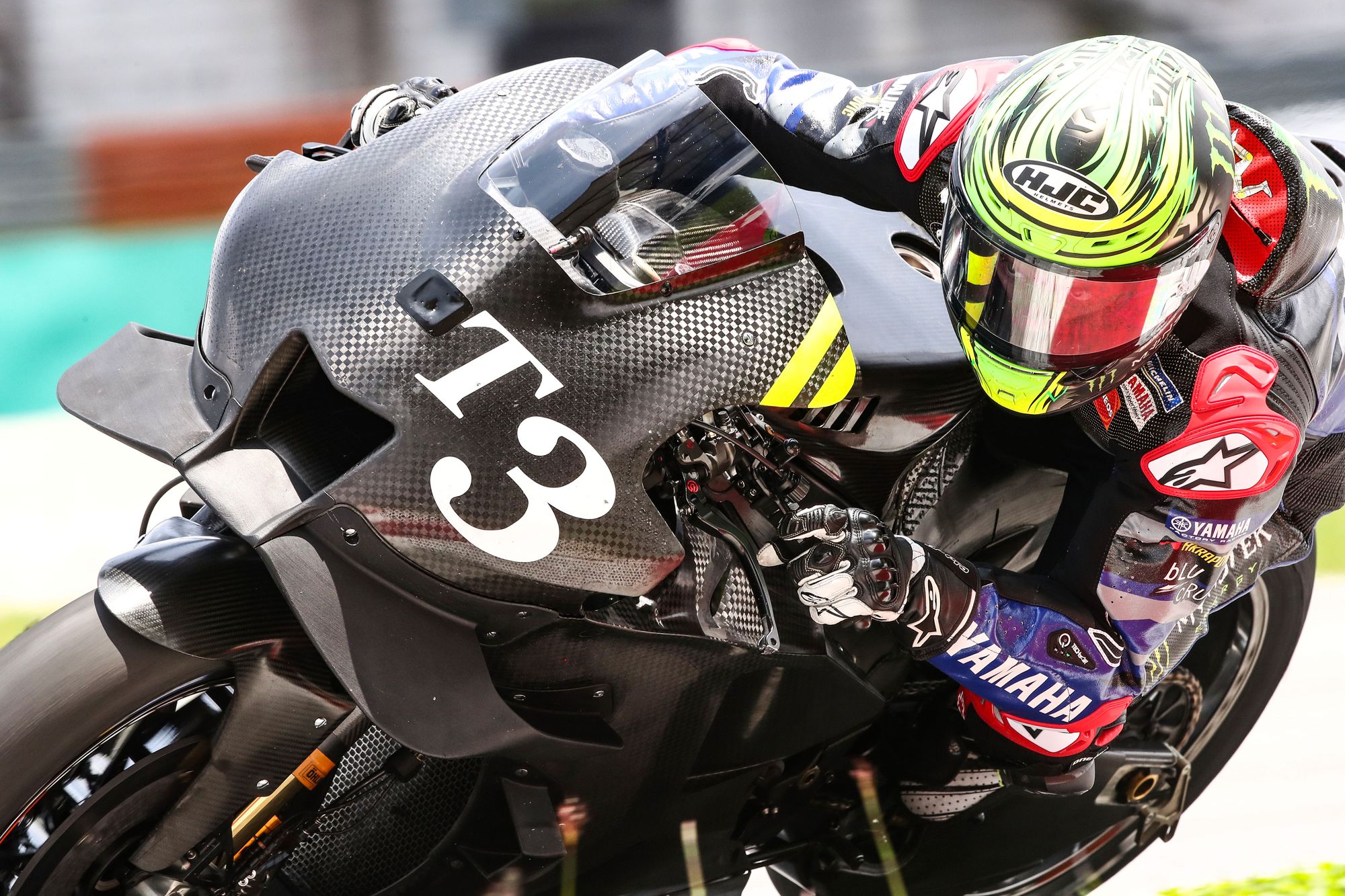 "I've done three tests this year focused on aero and we need to improve other areas before we improve the aero. I believe that I can go around this track with the normal fairing and no aero faster than I can go around it with the aero.
"In the end, everybody is trying to copy one way, with the downforce, but if you look at the laptimes eight years ago with no aero, they were going faster than we are now in the race. We need to understand, and to make the bike more smooth."
Someone with both the background to know what he's talking about considering both his podium-finishing pedigree on the Yamaha in the past and his experience as a development rider since then at both Ducati and Honda, Crutchlow believes that his test team is working in the right direction and that it can now at least see the solutions.
"Yamaha knows these things," he stressed. "The test team is working very well. We work in a good way, and they listen, but the problem is that we need action. To have action, they need to understand what to bring. I believe that they do, but doing it is another story at the moment. I believe that they will, because there has to be a point where we move forward in a better way.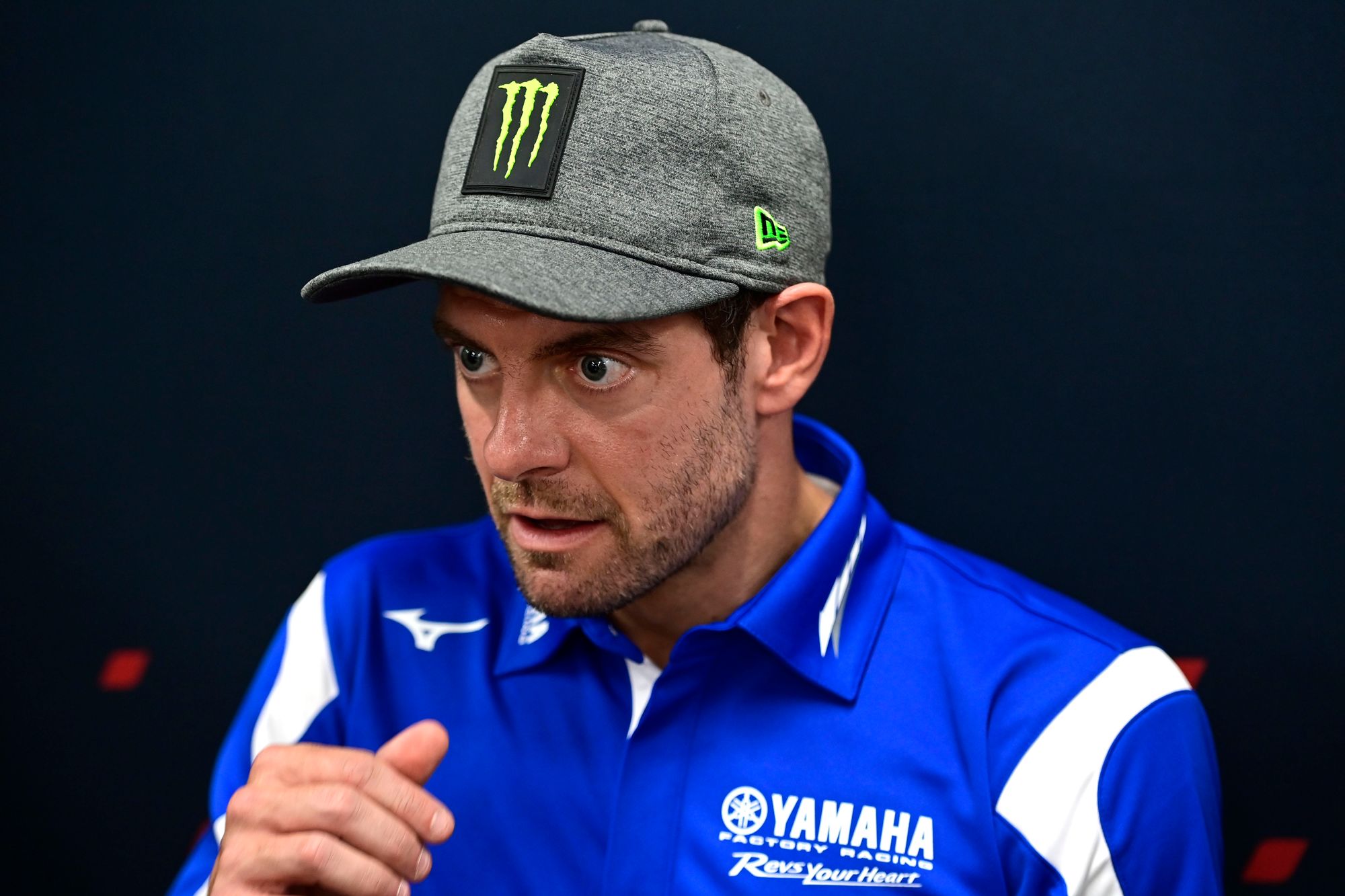 "I have this weekend two more tests and the Malaysia test to try and get it right, or to get close, closer than what it is. There are three key areas where we need to work, and the engine and the electronics are the two main things - with aero last in my priority, completely.
"This bike worked when the wings were small, not trying to follow in the direction of the other manufacturers. This bike is different from the other manufacturers, and I believe that it needs to step back in that area."
And while the first step down that engine development path might not have been one that was particularly well-received by the team's 2021 world champion Fabio Quartararo when he first tried it out in a post-race test at Misano earlier this month, Crutchlow is adamant that it's nonetheless the correct path to take even if it's going to take a bit more time to get there.
"Yeah, we need to build a faster engine," the Brit added, "but we need to build a smoother engine. This year's engine I said I didn't believe was correct to use.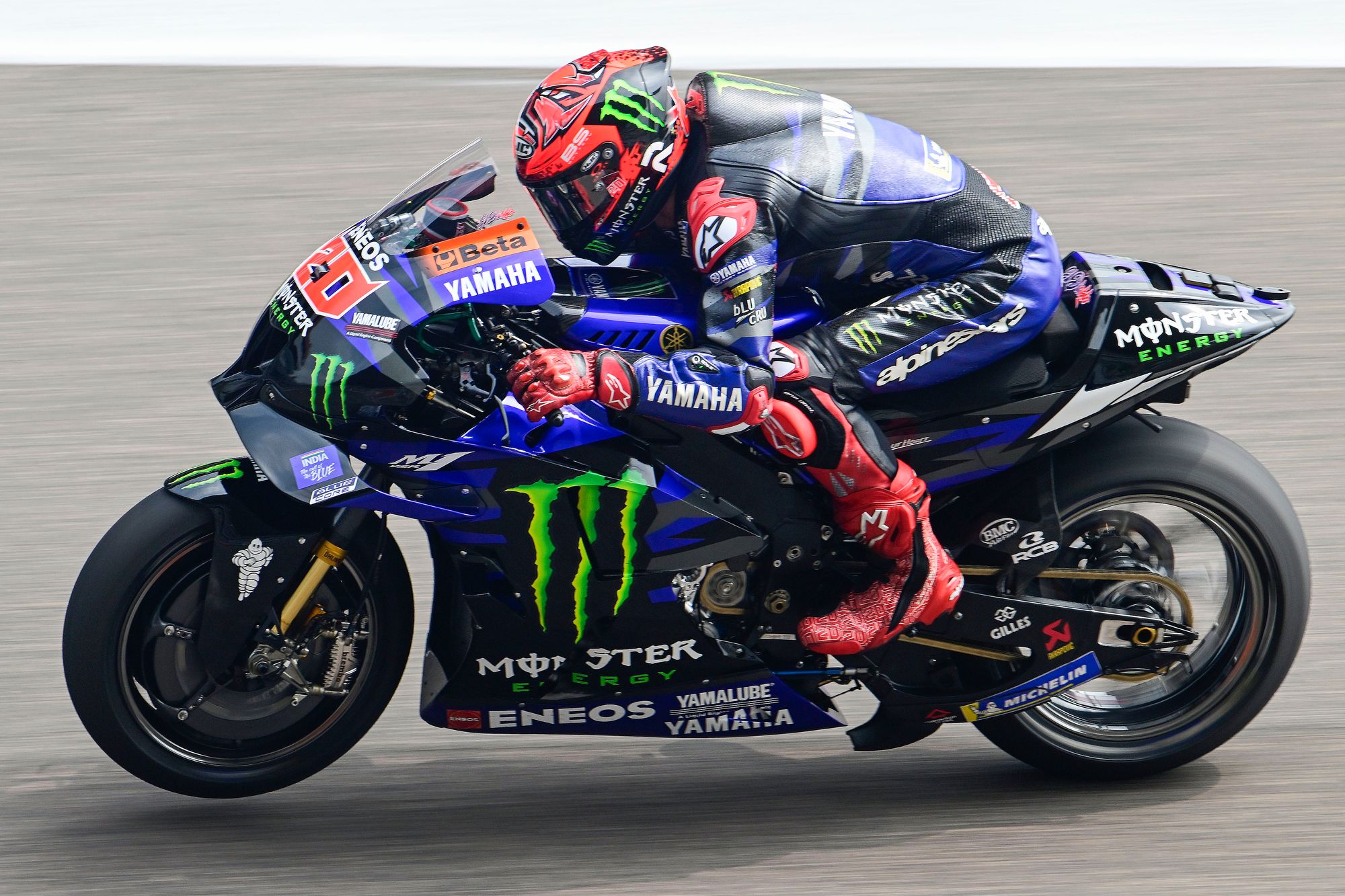 "Fabio and Franco [Morbidelli] chose it and now we have problems because it's really aggressive and we can't generate the grip. If we focus in that area, then at the end of the straight we'll be faster because we'll accelerate better. This is the main thing.
"We have the same comments, let's say, but I'm a test rider and they're racers. They want to go as fast as possible, where me, I want to improve the bike so that they can go as fast as possible. They want things now, and of course I want things now, too, but I understand that there's a process to go [through]. Hopefully at the start of next year, Fabio will have something better to start the season on."