With three races to go, an epic IndyCar season has three realistic title hopes and two outsiders that can certainly still get the job done.
With Portland, Laguna Seca and Long Beach completing the West Coast swing, one of Pato O'Ward, Alex Palou, Josef Newgarden, Scott Dixon or Marcus Ericsson will likely take home the crown.
Only one of the drivers – Ericsson – is more than a maximum single-race score (54) away, so there's plenty to play for.
The Race's writers and some guest experts have gathered to give their verdict on who will take the title at the end.
---
Points standings
1 Pato O'Ward 435
2 Alex Palou -10
3 Josef Newgarden -22
4 Scott Dixon -43
5 Marcus Ericsson -60
---
Newgarden has an edge and the experience
Nate Ryan
NBC Sports journalist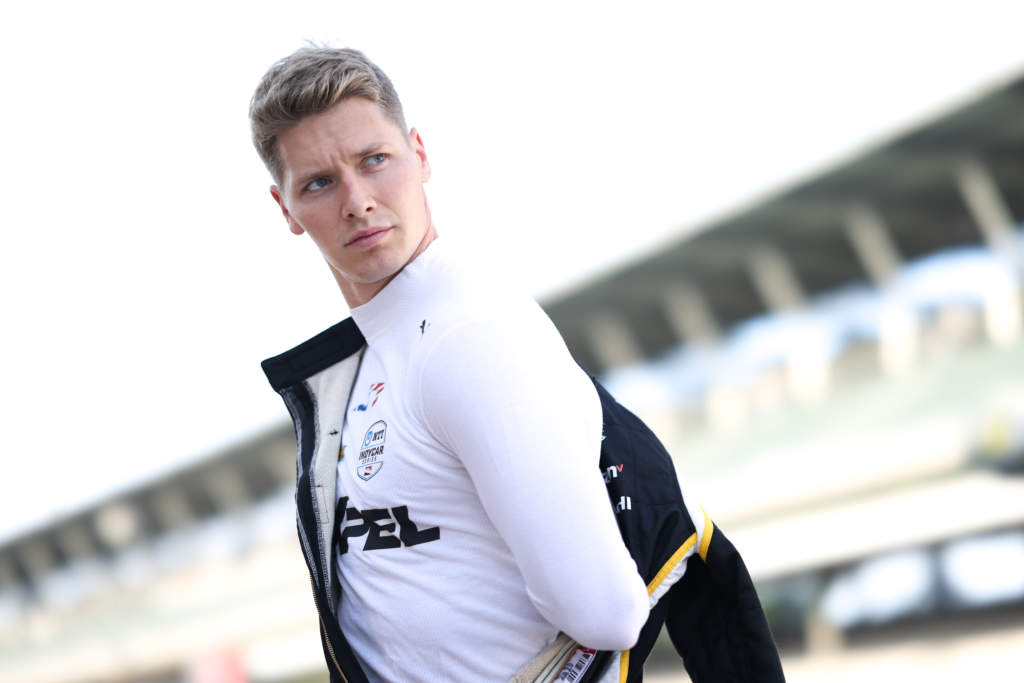 Team Penske driver Josef Newgarden remains as affable as ever, but there also has been an overlooked edge in his game that seems to be motivating a drive toward a third championship.
After an uncharacteristic Lap 1 blunder in the season opener at Barber and a hugely disappointing Indy 500, Newgarden was visibly irritated by the mistakes and misfortune that plagued his spring.
But in the season's second half, he has been largely unbeatable for stretches of the summer while re-establishing himself as IndyCar's most consistently excellent driver.
Though Newgarden has yet to win at any of the final three tracks on the 2021 schedule, the West Coast swing looks highly inviting given that Penske's cars also are rounding into form for the title kick.
With respect to Pato O'Ward and Alex Palou, the two sublimely talented young stars ahead in the standings, Newgarden's veteran acumen and experience position him best for seizing control of the championship.
O'Ward's first for a reason
Jack Benyon
The Race American Editor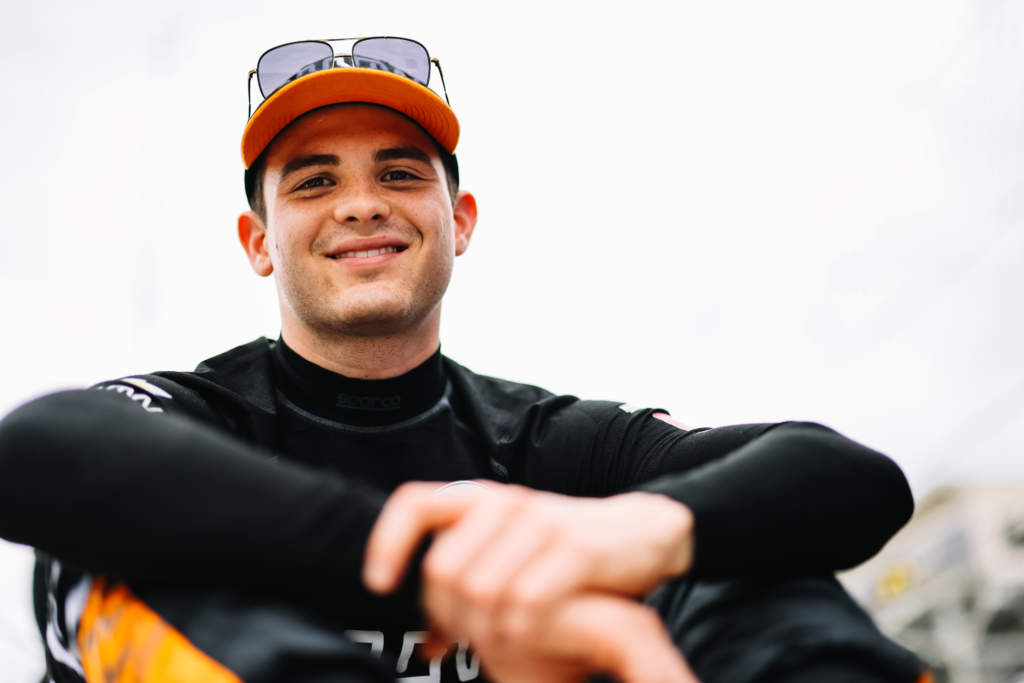 I'm backing Pato O'Ward to win this championship.
I think Alex Palou can feel hard done to having led the championship most of the way and to have fallen out of the lead with three races to go, but as things stand O'Ward has the momentum.
Despite O'Ward's own admission this is the toughest car to drive in the series and a few instances of not taking the better results that were on the table for various reasons, the team almost always qualifies well and despite it feeling inconsistent, O'Ward has the best average finishing position in the series.
He has tested at Portland and Laguna Seca while Long Beach is a street track where we think the team will have a good package. The only way he doesn't win is if he has a disaster somewhere and/or Palou/Newgarden/Dixon/Ericsson win more races than him.
Newgarden's the closest to wins every week
JR Hildebrand
IndyCar driver, The Race IndyCar Podcast host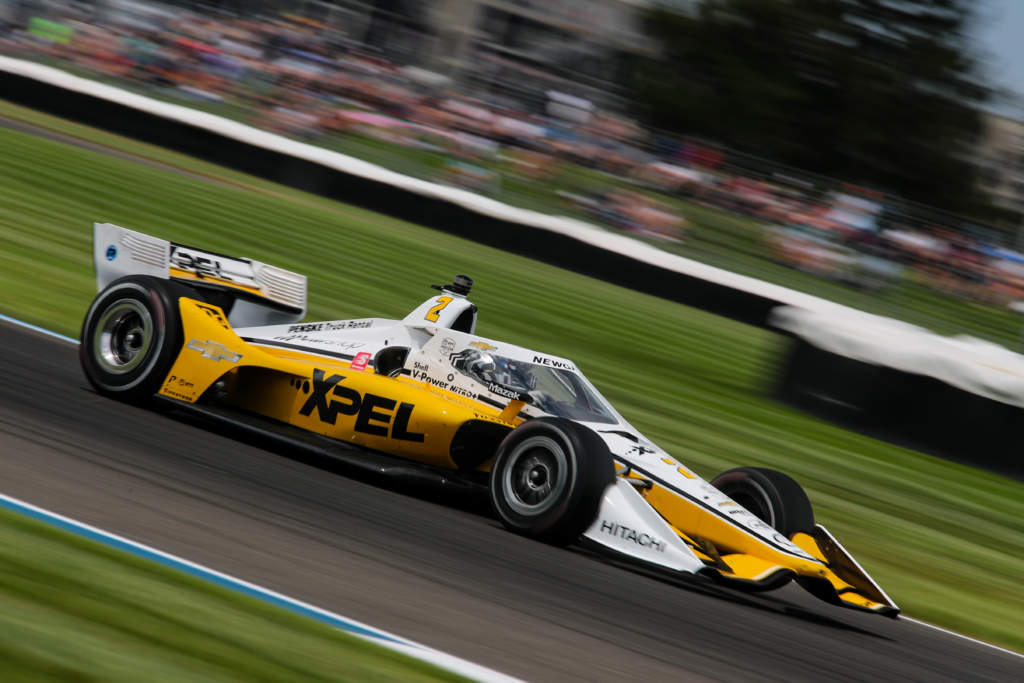 We're at the point in the season where basically anything can happen among the top five in the championship, but for the same reasons as he was my pre-season pick I'm taking Newgarden for the 'chip.
Among the top five I still feel Newgarden and his #2 crew at Team Penske are the strongest and most resilient, with at least a small gap to the #9 in points.
I'll be surprised if Pato isn't fast as hell at all of the remaining events, but we're going to a couple tracks where tyre wear can be immense, somewhat of an Achilles Heel for the AMSP squad so far this year, it seems.
Palou and Dixon are more than good enough to pull it off, but the #2 has just seemed closer to wins more often over the year.
If there's anyone who could go lights to flag at every one of these final three it's Colton Herta, but 100 points is a big deficit at this point if nothing goes wrong for the guys in front of him.
Palou's season too good to fizzle out
Valentin Khorounzhiy
The Race deputy editor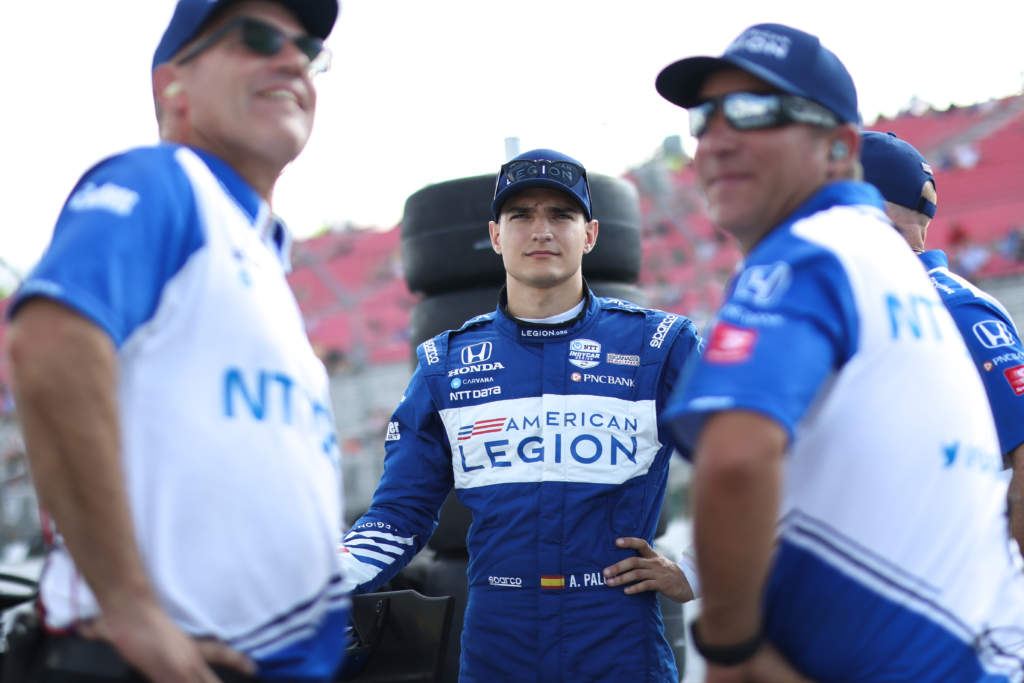 The argument for Alex Palou winning the title was a hell of a lot stronger a couple of races ago, and yet I think it's still quite robust. Especially with no more ovals to come – which admittedly is a weird thing to say given the biggest boost to his title hopes came from finishing second behind a part-timer in the double-points Indy 500.
But prior to the pain of Gateway Palou was on pretty electric form on road courses, and if that continues he may well be the only Ganassi driver standing in the title battle come the Long Beach finale.
Yeah, he's not got the experience on any of the three tracks coming up, but I'm not convinced that'll make a big difference. Look at how quickly he gelled with IndyCar, look at how quickly he surpassed the achievements of the previous driver – the highly-lauded Felix Rosenqvist – in the Ganassi #10. None of this was supposed to happen this fast, but he started off strong and hasn't really let up.
I'm not convinced he'll win any of the final three races. I'm not sure he'll need to in order to reach the ultimate goal.
You can't rule out the 'Iceman'
Edd Straw
The Race F1 journalist and regular Indy 500 attendee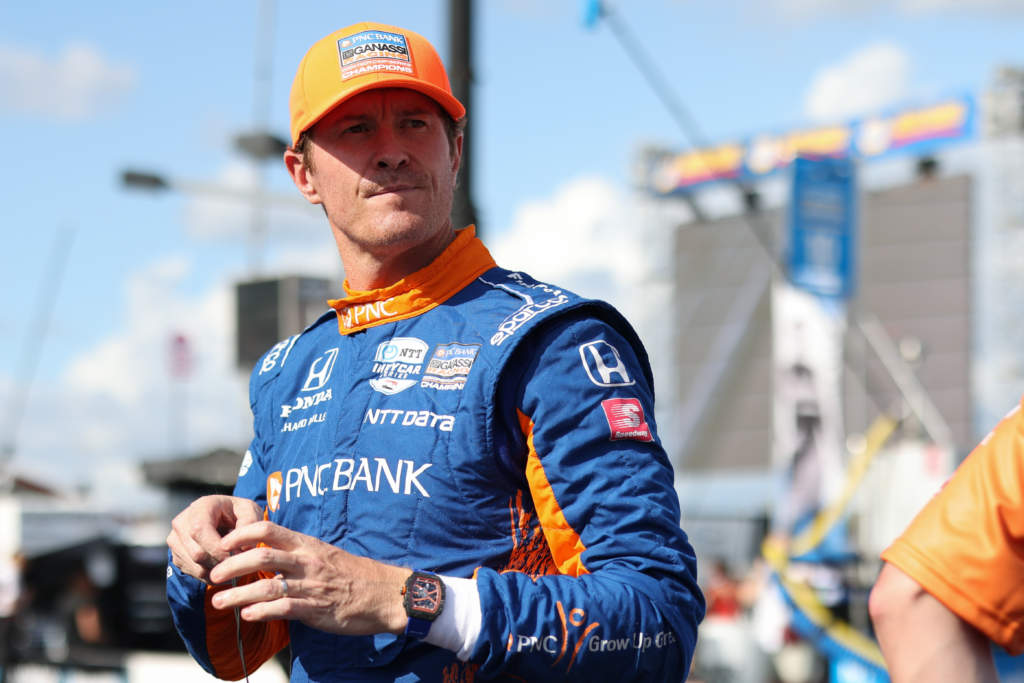 When this was asked at the start of the season, my response was that "history tells us that answering this question with 'Scott Dixon' has a good probability of proving right". And that still stands today.
But since then, much of the season has played out and Dixon is in a very different position to the one he was in at the equivalent time in 2020. Then, he had a 72-point lead, but now he's fourth in the standings and 43 points down. He's not even the lead Ganassi driver.
He's in contention, but he neither has a promising position nor momentum on his side given things did not go well in the last two races at Indianapolis and Gateway. What's more, he hasn't won a race since Texas in May.
And yet, he is still Scott Dixon. Everything that fact entails means he cannot be discounted.
To back him based on current evidence is perhaps more act of faith than a logical position to take, but Dixon has shown time and again that he can find a way. There's nobody better equipped to deal with the high-pressure, title-deciding run of three races in three weekends than Dixon.
Sticking with the pre-season choice
Nathan Brown
IndyStar Journalist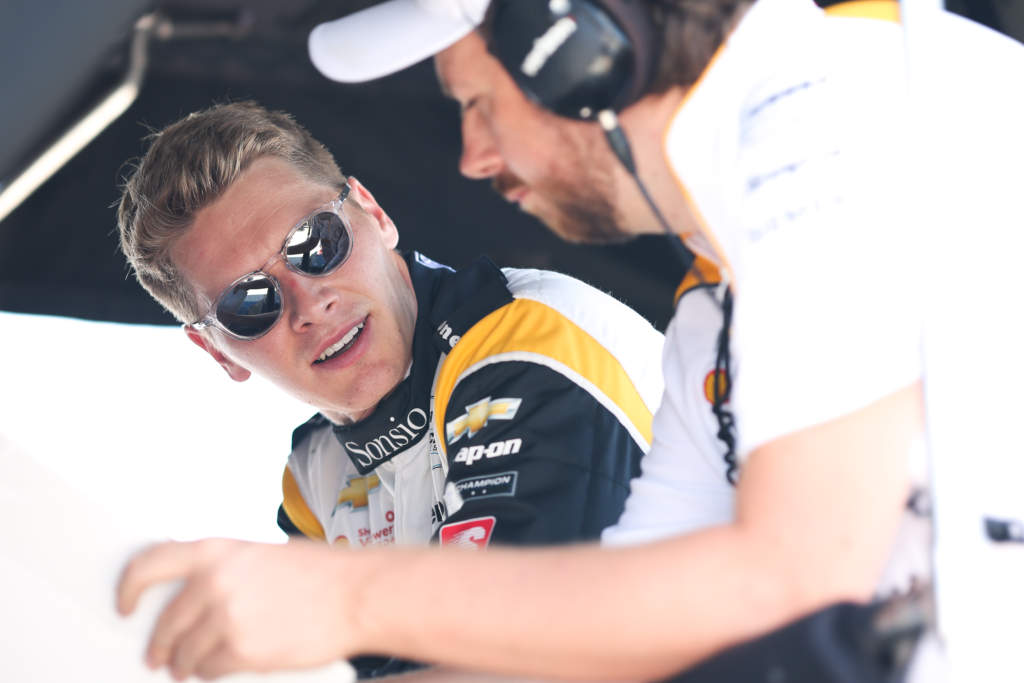 I'm not sure I'd feel entirely confident with any pick with three races to go, given how tight things are across four drivers, but I'm going to stick with my gut. I chose Josef Newgarden before the start of the season because of how he closed last year, his consistency and his perceived ability to "turn it on" when necessary. And I'd argue that's what we've seen yet again in 2021.
Despite an uncharacteristic Lap 1 of the season at Barber, the Team Penske driver has been a factor in more races than he hasn't. His worst finish (that was in his control) came at the 500, where his 12th-place was really probably as good as his car was going to allow.
Since then, he took runner-up in a Detroit race he likely lost on a tire strategy gamble, would have won at Road America if not for a mechanical failure with just a few miles to go, won two other races and salvaged three other top-10s.
I fear Dixon's 43-point deficit with three drivers to overcome is a bit too much even for the Ice Man, but 22 points and two drivers who have yet to be in this position before is more reasonable. Given how strong Pato O'Ward and Alex Palou have been throughout 2021, the young tandem won't make it easy, though neither have looked in 'peak form' of late.
Still, the presence of two serious opponents, you could argue, might roughly match Dixon's greatness that Newgarden was charged to try and overcome down the stretch a year ago. Though he ultimately didn't pull it off, the two-time champ made up far more ground than he'll have to now. Expect this to go down to the final few laps at Long Beach regardless, but I'll take the proven champion with little to lose.