Social distancing measures were partly to blame for Alexander Rossi, Graham Rahal and Ryan Hunter-Reay receiving penalties for an ECU issue before the Texas IndyCar season opener last weekend.
The Honda-powered cars of Rahal (Rahal Letterman Lanigan Racing) and Andretti Autosport pairing Rossi and Hunter-Reay needed to be connected to computers for a small procedure to solve the ECU glitch.
All three had been due to start in the top 10, with Hunter-Reay fourth in qualifying, ahead of Rahal in seventh and the eighth-placed Rossi.
Normally, engineers from both IndyCar engine manufacturers – Chevrolet and Honda – would have laptops plugged into their cars during the start-up procedure.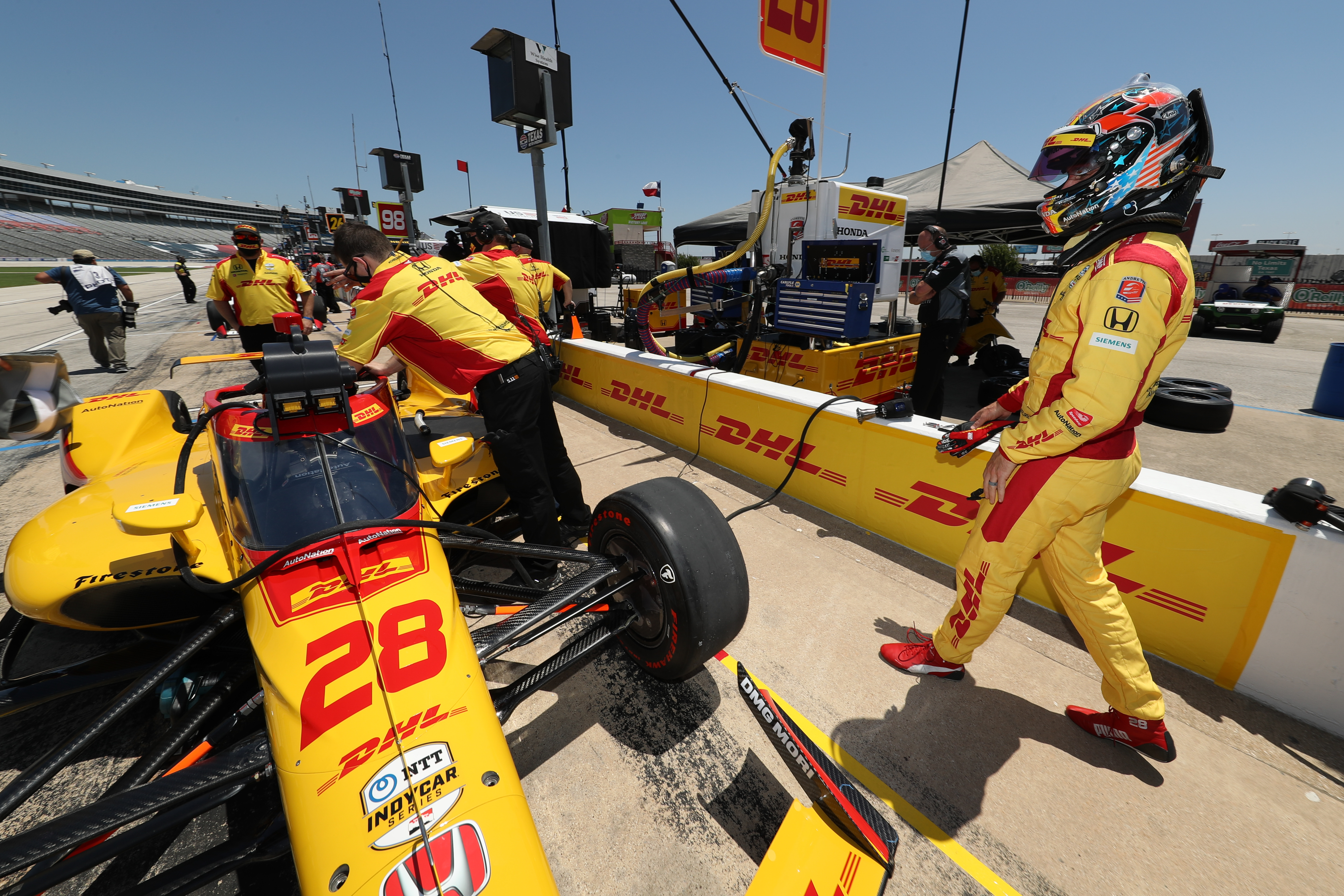 But due to social distancing measures, they were not allowed in close proximity to the cars before the race.
A Honda engineer came to Rahal's assistance once it was clear he had a problem, plugging in a laptop to fix it.
The Andretti pairing had their ECUs swapped out on the grid to achieve the same fix.
The problem is a known one to Honda, caused by a miscommunication between the Cosworth ECU and Honda power unit, and the unapproved changes under parc ferme conditions caused all three drivers to be issued with a drive through penalty. That put all three drivers a lap down almost immediately as the rest of the pack circulated normally.
Hunter-Reay was able to fight back to eighth during the race while Rahal was 17th after what he described as "unforced errors" unrelated to the ECU problem later in the race.
Rossi's evening got even worse when he suffered a pitlane limiter issue while serving his drive-through penalty, which put him two laps down. He was able to work forwards during the race, and finished 15th.
According to The Race sources, both Chevrolet and Honda engineers will be allowed to plug into the cars when they are fired up for the race at the next round at Indianapolis, although this is yet to be officially confirmed.
Honda won the Texas race with Scott Dixon, while he and his team-mate Felix Rosenqvist were the class of the field before the latter crashed out passing back marker James Hinchcliffe.