Felix Rosenqvist says he is confident that his new IndyCar squad is "clever enough" not to "become a Formula 1 team" despite its McLaren backing.
Rosenqvist switched to IndyCar in 2019 and took rookie of the year honours as team-mate to Scott Dixon at Chip Ganassi Racing, finishing sixth in the standings.
He took a step forward by winning his first race – at Road America – early in the 2020 season but ultimately failed to improve on his championship finishing position, ending up 11th.
Rosenqvist made the bold move to leave the team that won the championship in 2020 with Dixon to join Arrow McLaren SP, which excelled in its first season as an F1-backed outfit, finishing fourth in the standings with Patricio O'Ward.
Asked by The Race if he felt confident he'd made the correct team move despite leaving the title-winning Ganassi outfit, Rosenqvist said: "Yeah, obviously it's my ambition to make it work otherwise I wouldn't do it.
"I'm confident it's the right move.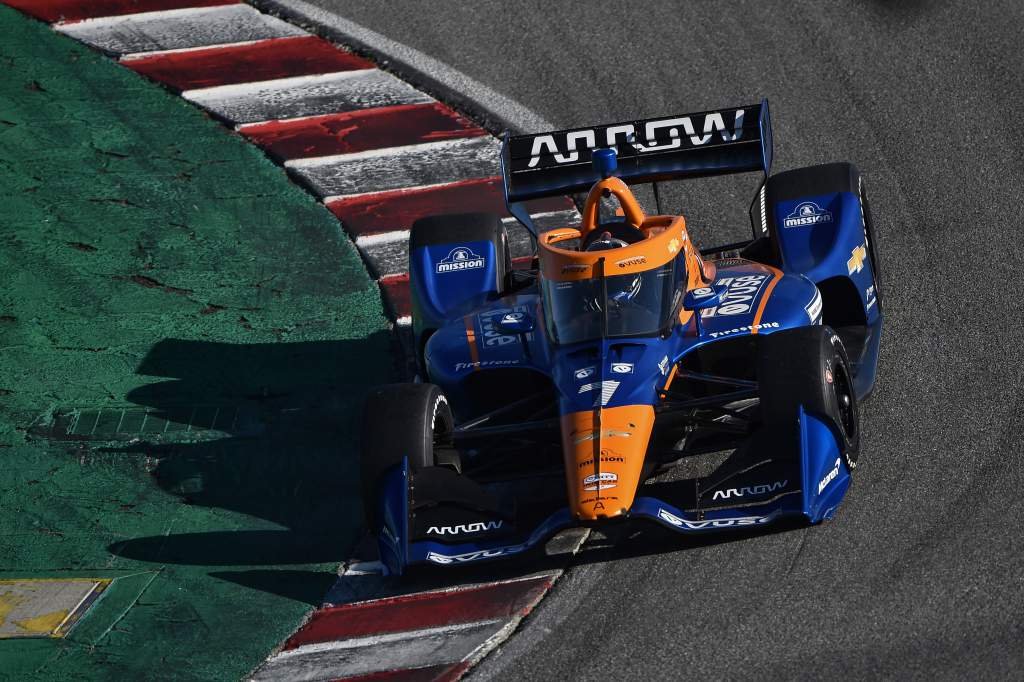 "I'm really impressed by Ganassi's operation. It's a super good team. They did a lot of things.
"When I started talking to Arrow McLaren SP, I think their interest in me is how much they've improved in the last couple of seasons, what they have in the pipeline, direct relationship to McLaren, things like that. It makes a difference.
"I think with a couple of years, this team is going to be really, really strong. That's something I wanted to be part of.
"I've been in IndyCar now for two years, and I was ready to kind of find where I want to be, find a family where I feel at home. I feel like I have the right tools to go and finish my goals, which is to win the championship and the [Indianapolis] 500.
"Yeah, I feel like I'm in a good spot for that."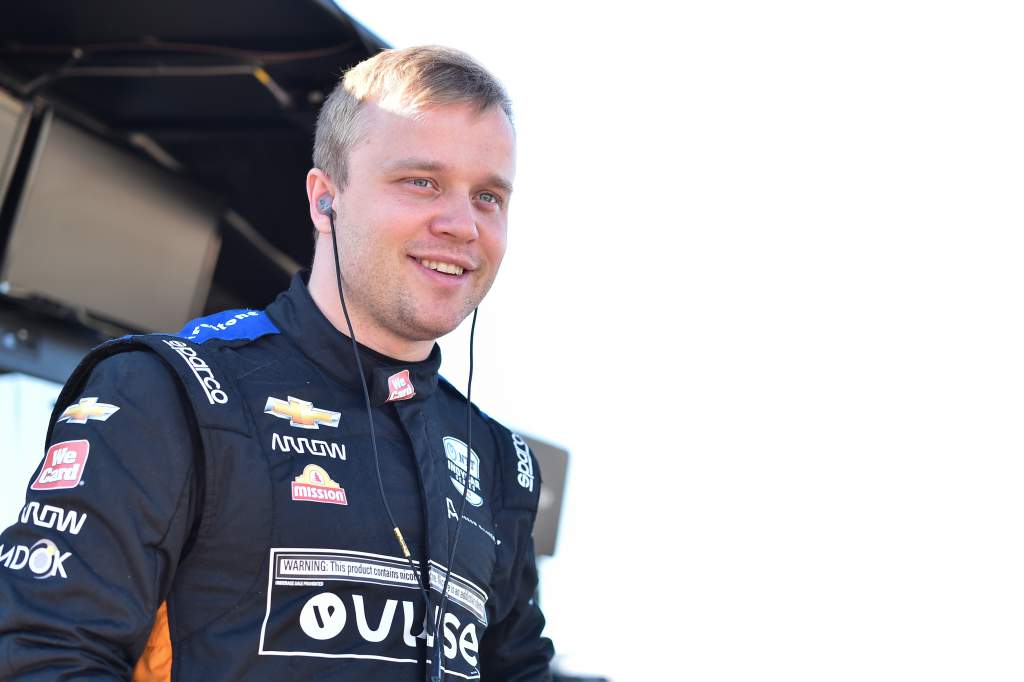 One of the biggest subjects for Rosenqvist's adaptation is how the team works, with a predominantly US-based operation – formerly Schmidt Peterson Motorsports – backed up by a small team of McLaren personnel in the team's Woking F1 base.
While the system was used for the first time last year, the team has learned areas where the operation can be more efficient both with personnel and the data the new system creates.
Rosenqvist says he is impressed by the engineering efficiency he has seen, despite the somewhat out-of-the-ordinary team structure.
"There's a lot of new things happening at the team, which is really exciting," he said.
"But I think the team is also clever enough to not let it become a Formula 1 team, so to say. You can always copy things from F1, but it would never work in IndyCar because it's such a different platform.
"There's many people that tried it before. They hired Formula 1 engineers, thinking that they're going to blow everyone away, and it just never works.
"I think that's why it's really good to have the knowledge from the people that have been at the team for a long time in an IndyCar, like Taylor [Kiel] leading the team. He's the one who can judge that whole balance between how much new stuff we are going to do and how much we are going to keep to the basics and the roots.
"What impressed me, though, is when it comes to the engineering side, there's very high efficiency in the team.
"Whatever data comes in, that data will then be directed down to a millions of different things. There's a lot of time saving, if that makes sense, in the team.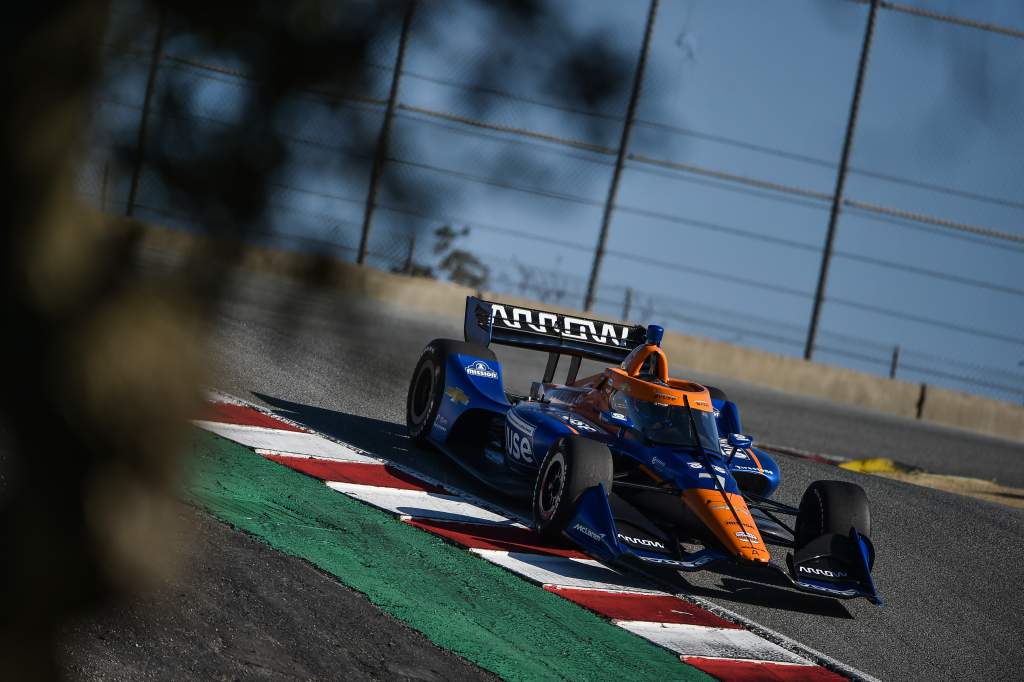 "I think some of the partnerships with Arrow [electronics company and team owner] and McLaren have made the team efficient on the engineering side. That really impressed me when I came here. That was on a very high level.
"Again, there's a lot of new stuff. Everything kind of needs to settle.
"I think last year it was just 'how are we going to do this?'. This year things are falling a bit more into place. So definitely following the plan."
Rosenqvist says he is "still looking to break into the last couple of tenths" in terms of laptime after three tests with his new squad, but that "we know the car is fast, and that's the main thing".
His team-mate O'Ward has consistently been among the fastest at each test so far and had seen in 2020 the untapped potential of what the team can do with more time to develop its structure.
"Last year was actually the first year, especially McLaren, had an insight of what IndyCar is like and where you can gain or lose a lot of time," O'Ward said when asked by The Race how good he is expecting the team to be with a learning year under its belt.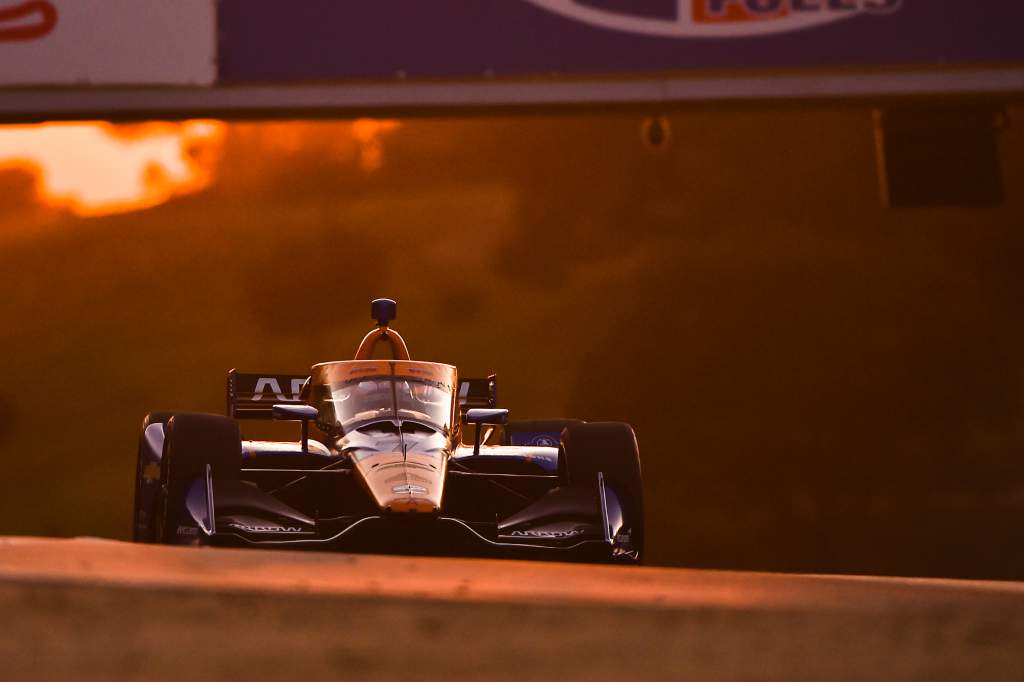 "I think that's where I hope this year we see some big improvements, because to be completely honest with you guys, last year we raced with 2019 cars. There was nothing different. It was identical to what the team had learned in 2019.
"I think having a year under our belts and the engineers knowing what I like and how I go about things, I think that just helps everyone work better and more efficient.
"I know there has been a lot of hard work and trying to find anything that they [the engineers] can, to make the cars go better, make my life easier, and then it's my turn to return it in results this year."
A third driver alongside Rosenqvist and O'Ward, Juan Pablo Montoya, drove for the team in last week's test at Laguna Seca in an outing which was kept under wraps.
Ex-McLaren F1 driver Montoya will attempt to win his third Indy 500 this year, having joined Arrow McLaren SP for the attempt, but still joined for the road course test at Laguna.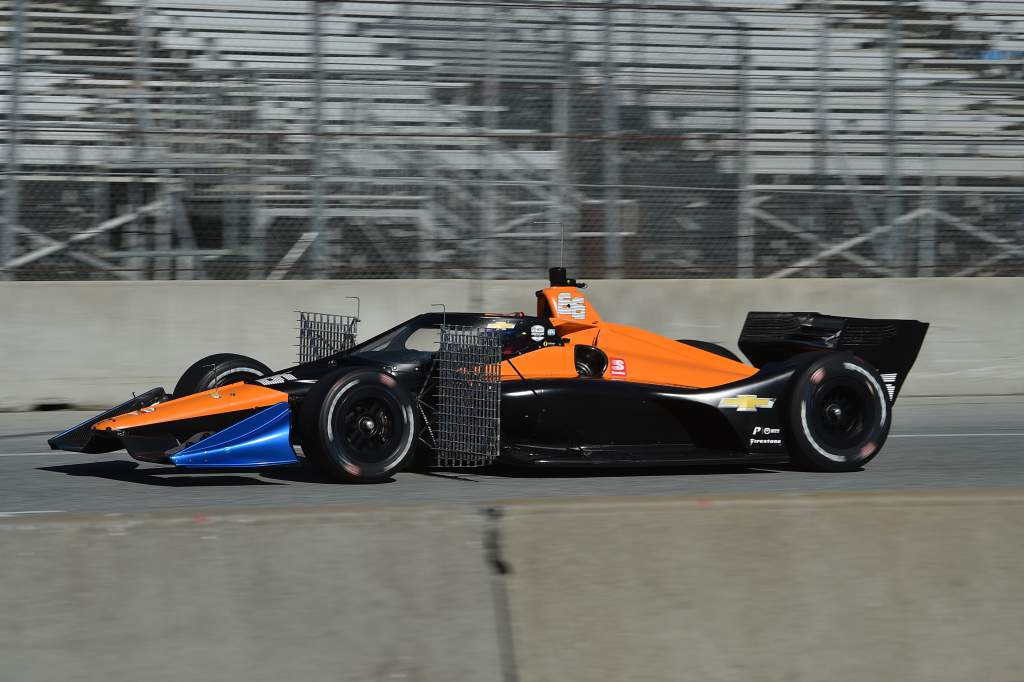 "Juan Pablo is someone you cannot count out," Rosenqvist added, saying that Montoya was focused on rapid runs and aero work.
"He was joining us at a test in Laguna. He was super fast.
"He had a lot of valuable comments, as well, about the car to the engineers. I kind of wish he was with us for the whole season because he's a fun guy to have along.
"I think every time I get the chance to work with someone like that, learn a lot, you think: 'This guy has been to F1, he's won 500s, championships. It's for a reason.'
"So when he's talking, you listen. Yeah, [he is] really valuable to our team.
"Hopefully we can get him along for full-time next year."