Two weeks ago Alex Palou was parading around Miami in a papaya-coloured McLaren shirt as the team's Formula 1 reserve driver.
Cut to the present and he's sat in between two McLaren drivers having – for want of a better phrase – 'beasted' them by over 16 seconds while driving for another team.
It's a very peculiar dynamic.
Asked if seeing McLaren's 2-3-5 finish on the Indy road course had made him think about his own McLaren-rumoured future, the new IndyCar championship leader replied: "Absolutely not. It's too early. It's May, c'mon".
Palou's win here may not have been impressive as his 30.3812s pummelling of the field at the Laguna Seca race last year, as this one came while the drivers behind him were dealing with more adversity. It was still a stunning win – his fifth in IndyCar – just not on par with an astounding Laguna win.
The difference with this one is that it comes in the first half of the season. After winning Saturday's race he declared that last season's Laguna win "just came too late", so The Race asked him how vital getting a win in the first half of the year – like his season-opening win on the way to his 2021 title – was for putting together a title push.
"Yeah, it always helps," he says.
"Honestly, last year we were really good to start. I think we had four podiums on the first five races or three podiums in the first four, which was pretty impressive.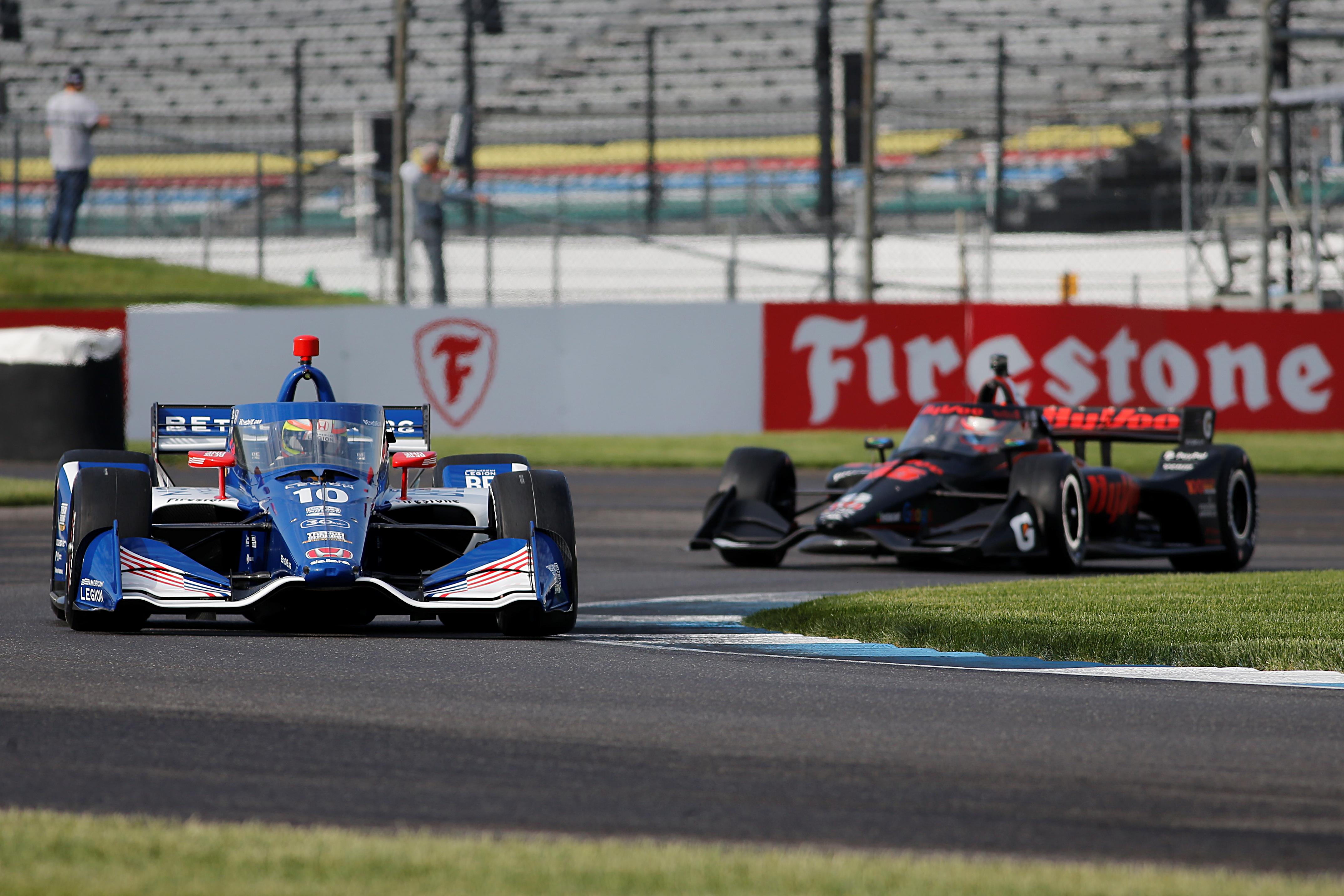 "A win here gives you a lot in confidence and in points.
"You need those wins when you have the car. When you don't have the day yourself or the car or the strategy or the luck or whatever, you need to score as much as possible.
"When the car is there, you need to maximise and execute. We did today."
Palou's right that he had a strong start to 2022 but the Indy road course is where it started to come undone as opposed to being the place to kick it all off, which is what could happen this year.
It begs the question – should Palou really be considering leaving? If you don't know the story, Palou settled a dispute with his Ganassi team just after his Laguna win last year. He had announced he was leaving to join McLaren in 2023, but after it got legal, he, Ganassi and McLaren agreed he would stay at Ganassi but become McLaren's reserve driver in F1 with minimal distractions during the IndyCar season.
There's been a lull where everyone knows Palou can't talk to other teams outside of Ganassi until September, so asking him about his future can appear futile.
But in some ways, McLaren's form is asking the question for us.

Pato O'Ward is six points off Palou's championship lead despite coming second in the first two races, which he could have won if not for a plenum event in St Petersburg and a late caution in Texas. Long Beach was his off weekend where he crashed twice, but he's been top four in the other three races.
He's clearly very confident in his title chances.
Asked "at what point will it get frustrating if that win doesn't come along?", O'Ward replied: "It won't. I mean, honestly, if we're second for the rest of the season, we're chilling.
"Yeah, they will fall. Is it going to fall the next one, in two, three, four, five? Who knows. Is it going to fall until next year? You never know.
"I sure know that what we've been doing, we've been knocking on the door every single weekend.
"Like, there hasn't been one weekend where we're lost, no. There's been some weekends where we haven't started off that strong. We make changes and we're right there.
"I'm just really enjoying it. We're growing massively as a team. We get to work with some pretty cool people. I mean, I know Zak [Brown, McLaren CEO] is having a total fan moment right now over there. I know he's pumped to get to the 500.
"There's been so much going into not just that race but for all three cars, all four cars for the 500, but all three cars for a full season."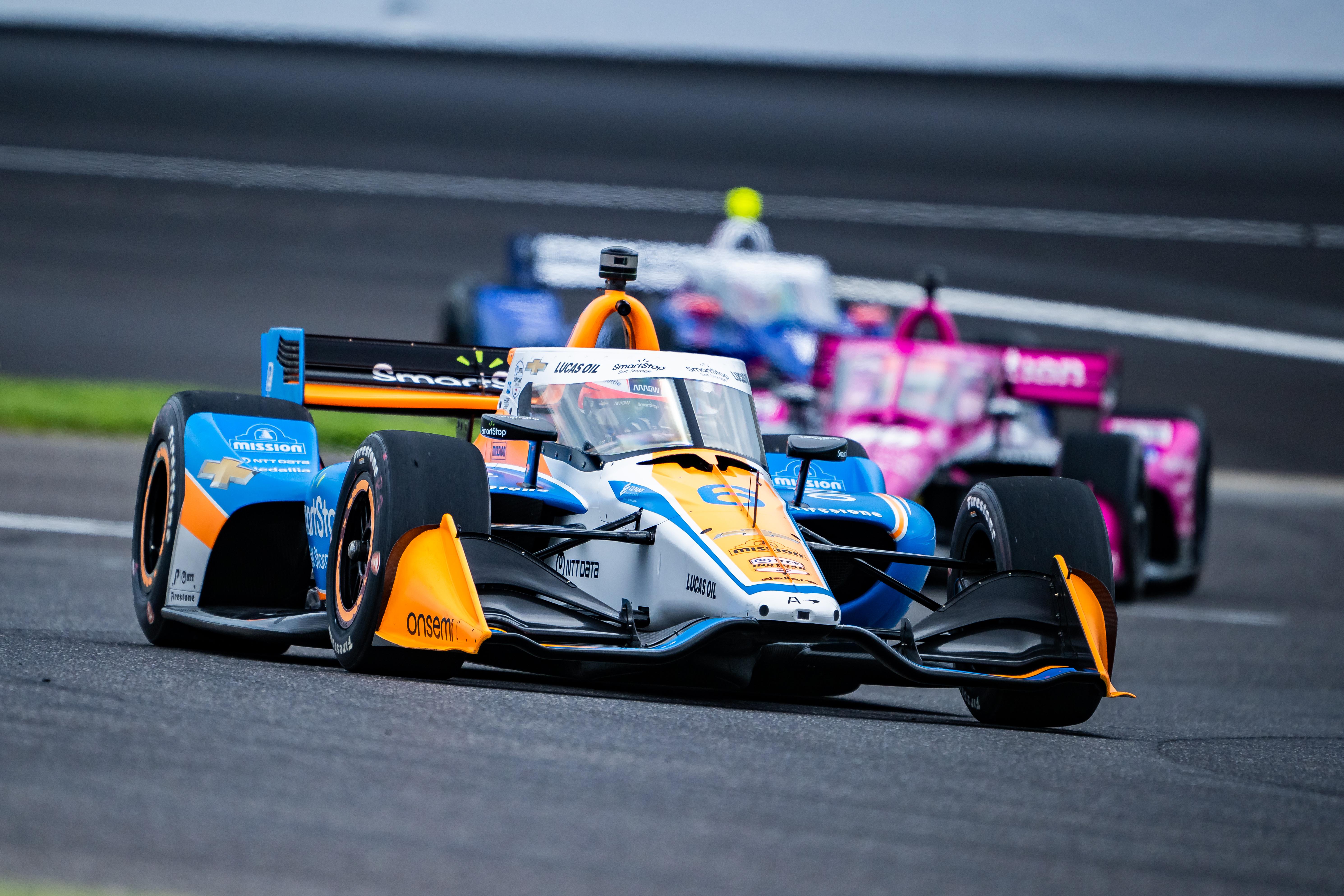 Felix Rosenqvist is fighting for his future at the team and has had a pole and three top 10s in a row, but crashes at his nemesis Texas and St Pete affect his points score as he lies 13th with a lot to do to prove McLaren should expand for the second time in as many years to keep him if it snags Palou.
Alexander Rossi – signed beyond this season, like O'Ward, after his move from Andretti – has two top fives and a top 10 alongside a suspension failure while fighting for the top six and a pitlane crash that robbed him of another strong result.
---
Ganassi and Arrow McLaren full-timers
1. Alex Palou (Ganassi), 174 pts
2. Pato O'Ward (McLaren), 168 pts (-6)
3. Marcus Ericsson (Ganassi), 155 pts (-19)
7. Scott Dixon (Ganassi), 127 pts (-47)
11. Alexander Rossi (McLaren), 108 pts (-66)
13. Felix Rosenqvist (McLaren), 97 pts (-77)
---
Given his car was the one whipped up out of thin air in the off-season including the addition of a whopping (by IndyCar standards) 40 staff – including some who have never seen an IndyCar before – it's quite the feat for McLaren in getting Rossi up to speed quickly.
In many ways it's been a very 'McLaren in IndyCar' year in the sense that there's been strong results mixed with bad luck and a few mistakes.
What is clear is that the car is easier to handle than it has been in the past. In fact, Rossi has even admitted that the car is so nice to drive that getting the last bit of pace out of it is the trouble.
I can't imagine what 2020-21 Pato O'Ward would have made of that given how often he'd had to wring the neck of the car in the past.
It's one of the reasons – in the past at least – that Palou didn't feel like the perfect fit for McLaren. His style's very straight, measured, calculated – he can get sideways when the occasion calls for it, but his onboard always shows one of the straightest steering wheels in the paddock.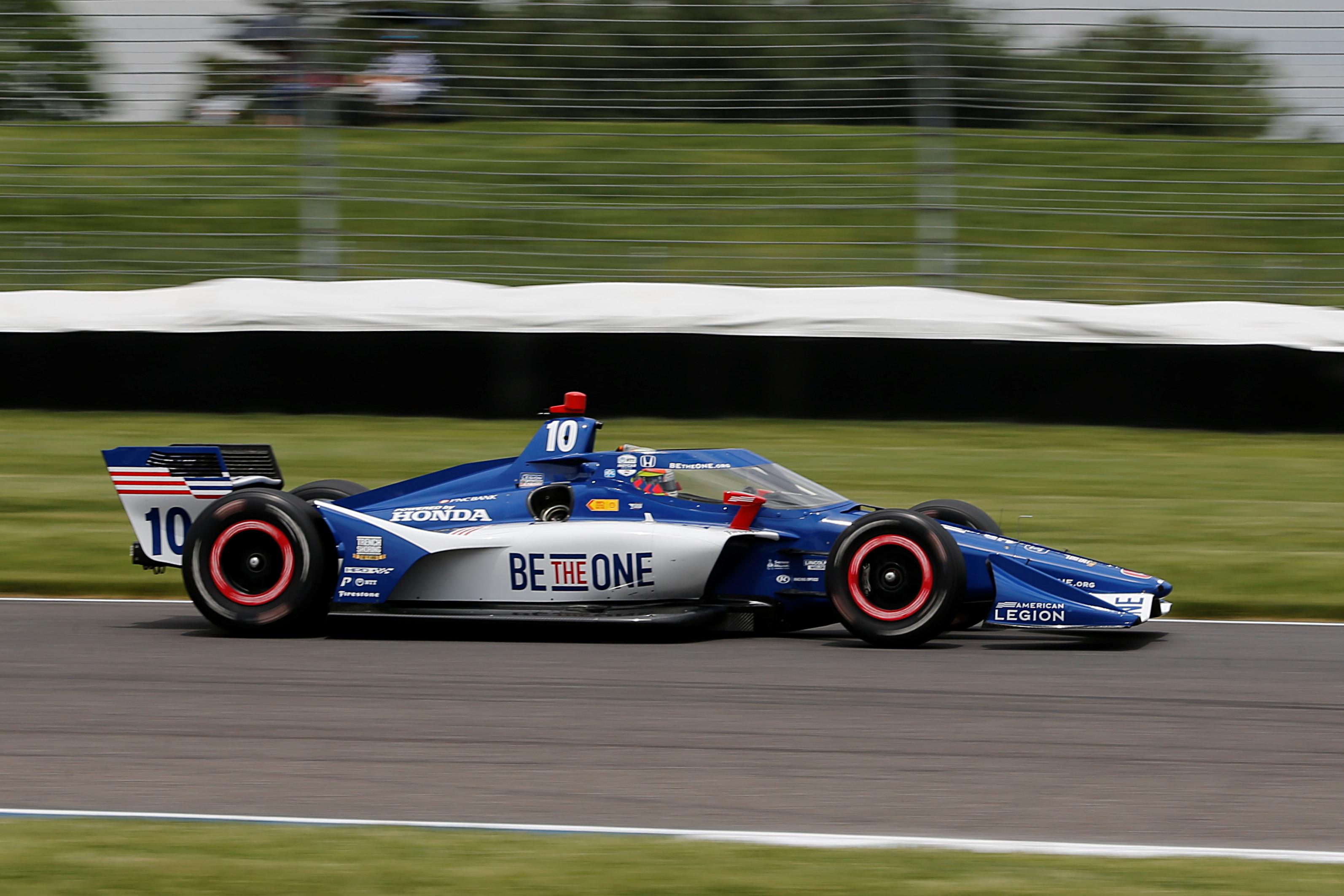 He may well have been able to extract pace out of an older McLaren, but would he be better at that than O'Ward? It's doubtful. Palou's gains come from precision, data, analysis. The McLaren has been more like a blunt force instrument needing to be treated as such.
But if you needed any evidence that that isn't a dig at either driver, with their contrasting styles, they lead IndyCar in terms of average starting position this year, with O'Ward narrowly ahead, 4.4 versus Palou's 4.6.
If McLaren's antsy car was ever a factor in Palou's decision-making it likely isn't now given what McLaren has done with its development, the improvements it has made to make it less recalcitrant.
The difficult part to understand about Palou-to-McLaren was always that F1 opportunities were going to be sparse, and in IndyCar, he had a much more established team in Chip Ganassi Racing he'd already won a title with and that clearly provides a car that suits his style.
The Ganassi team also has two wins this season already via Marcus Ericsson's success in St Pete – after O'Ward's mechanical issue – and Palou's Indy conquering.
WINNERS!!! 🏆

Couldn't ask for a better way to kick off the Month of May. Had a rocket ship today, can't thank my team enough! 👊@CGRTeams @AmericanLegion #Winners #BeTheOne pic.twitter.com/dFNwlIVEEg

— Alex Palou Montalbo (@AlexPalou) May 14, 2023
With its own question marks at the moment – Scott Dixon likely retiring sometime in the not-too-distant future even though he shows no signs of slowing, and Ericsson being in a mild standoff with the team over wanting an Indy 500 winners' wage – you have to think Palou could have been the lynchpin Ganassi shaped its future around. There would have been many benefits to that for Palou.
But now it seems McLaren is delivering peak performance to its drivers more easily, more often. That and the chance to shine occasionally in F1 makes McLaren at least a more potent option from those watching on from the outside.
It's clear that O'Ward and Palou are amenable to one another, but there's already enough water under the bridge that O'Ward is probably a bit irked by all the furore around Palou to McLaren.
For a start, it's weird to see the guy being linked to your team already wearing your team's shirt anyway, even if that is a different capacity on F1 weekends.
Palou seems to immediately have jumped slightly ahead of O'Ward in McLaren's slightly unusual IndyCar-to-F1 driver pecking order.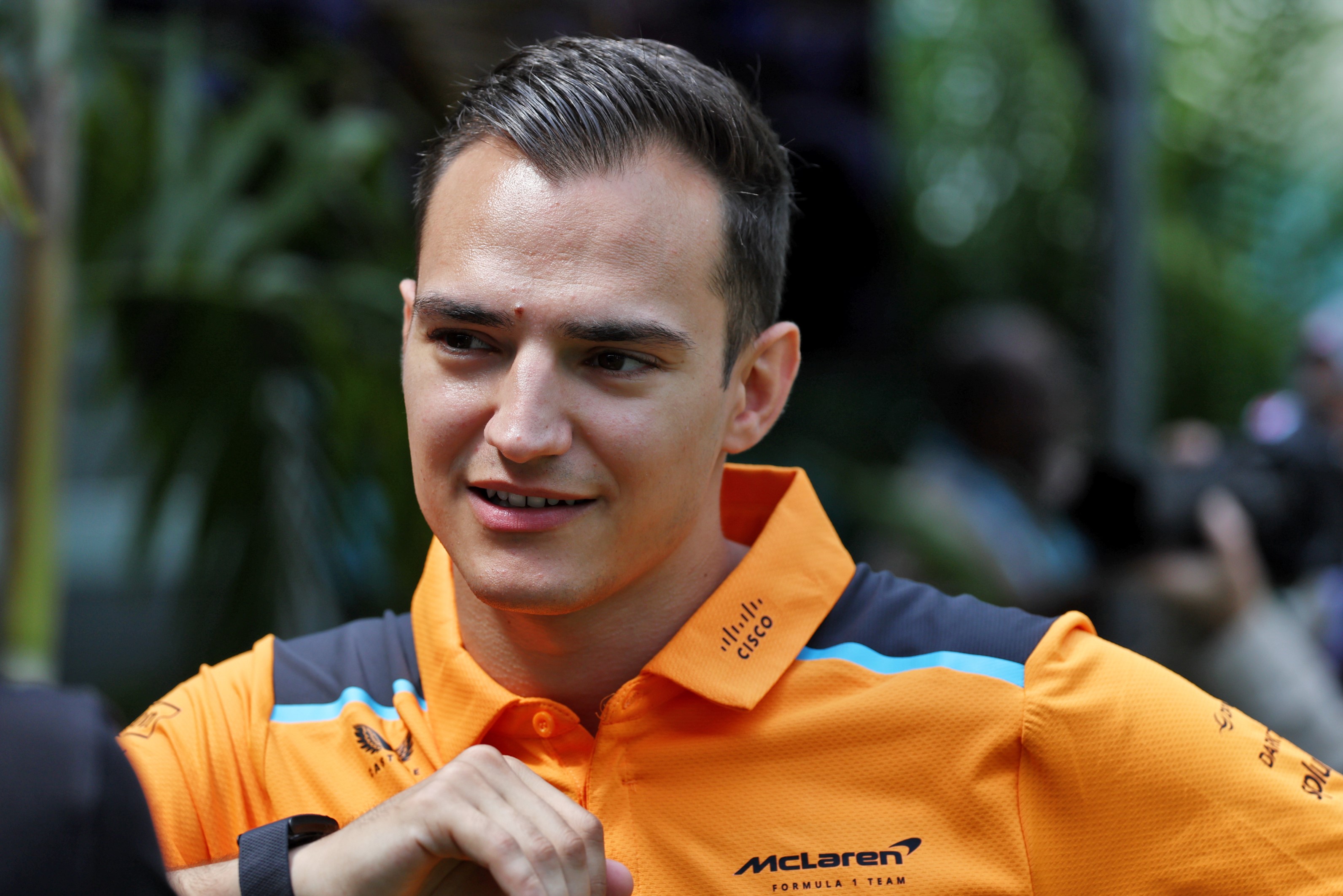 Even this weekend, O'Ward was asked what it was about Palou that he could be "almost impossible to beat" and his answer came with a side order of prickly.
"Impossible to beat? I don't agree," he says. "But he's strong. He's in one of the best teams, arguably the best in the past few years.
"We're pushing. We're pushing. We're right there. We're not far off. I know we're going to find it. Not worried."
A Palou/O'Ward team-mate dynamic has the potential for plenty of fireworks with neither likely wanting to yield.
But we must remind ourselves again that this is not a move that has yet happened and there's plenty of time left for things to change.
Honestly though – even though we know Palou can't speak to McLaren contractually until after September about his future – it feels like even winning the Indy 500 with the team wouldn't keep him at Ganassi. The paddock certainly believes he is departing and that is a done deal.
But that decision that looks like it's already been made is looking more and more sensible by the race, as McLaren takes its baby steps closer and closer to being the IndyCar powerhouse it can be, or might have already become.