Mark Miles, president of the Penske Entertainment Corporation that owns IndyCar and the Indianapolis Motor Speedway, is not happy with Formula 1.
During F1's driver introductions at the Miami Grand Prix last weekend, rapper LL Cool J – master of ceremonies for that segment – described the event as "the greatest racing spectacle on the planet". That's very close to the Indy 500's trademarked tagline of 'The Greatest Spectacle in Racing'.
In isolation, this phrase may have gotten a pass, but as recently as March a promotional video for the Las Vegas F1 race used the term 'greatest racing spectacle on the planet'. This video also used 'in the sports and entertainment capital of the world', while IMS has the trademark for 'Racing Capital of the World'.
More "fun with promotional language incredibly close to another trademarked phrase" pic.twitter.com/FlVBuEd6Yn

— Nathan Brown (@By_NathanBrown) March 15, 2023
In an exclusive interview with the Indy Star, Miles said he heard what LL Cool J said in Miami and replied: "My reaction was, 'I'll bet you race fans know that's a crock of [expletive].
"'The Greatest Spectacle in Racing' is right here [at Indianapolis] in May, by every measure.
"And I don't expect [the potential trademark infringements] to continue. We had a little conversation with them when it was popping up around Vegas, and it was very informal and quick, so I was surprised by [Sunday]. But I don't think that's their general MO."
It's unlikely that LL Cool J wrote this phrase himself, but it's also possible the copywriters responsible for briefing the rap star may not have known about Indy's tagline and it's a genuine mistake.
"I'm not sure who the chain of people is for writing something like that that gets said on the mic, but I don't believe it would come from as high up as [F1 president and CEO Stefano Domenicali]," added Miles.
"I didn't consider it a corporate policy, given our relationship."
In the same Indy Star article, IMS president Doug Boles brought up the issue of intellectual property.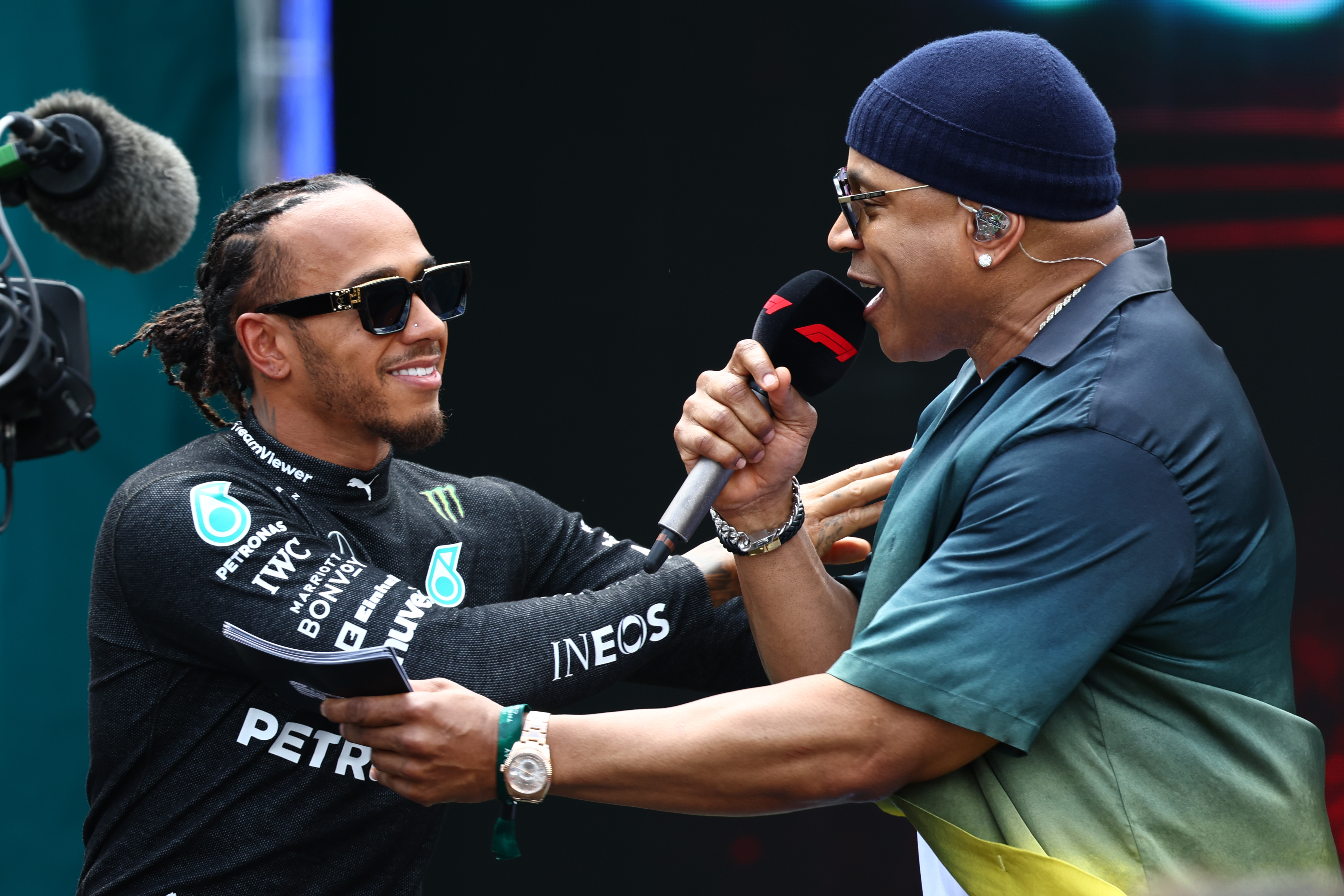 "Look, we want you [F1] to be successful, and we're excited you're here in the US, but these are our marks, clearly. Go build your own," said Boles.
"The folks at Liberty responded [earlier this year] and said, 'We get it. We won't do it' and they even said they'd go back and try to find those places and eliminate it. They couldn't have been more gracious, saying, 'We've got it, no problem'.
"The challenge with IP [intellectual property] law is, if you don't aggressively protect your marks, then you lose the ability to protect it in situations where it really is important."
What does this mean for Penske and Liberty's relationship?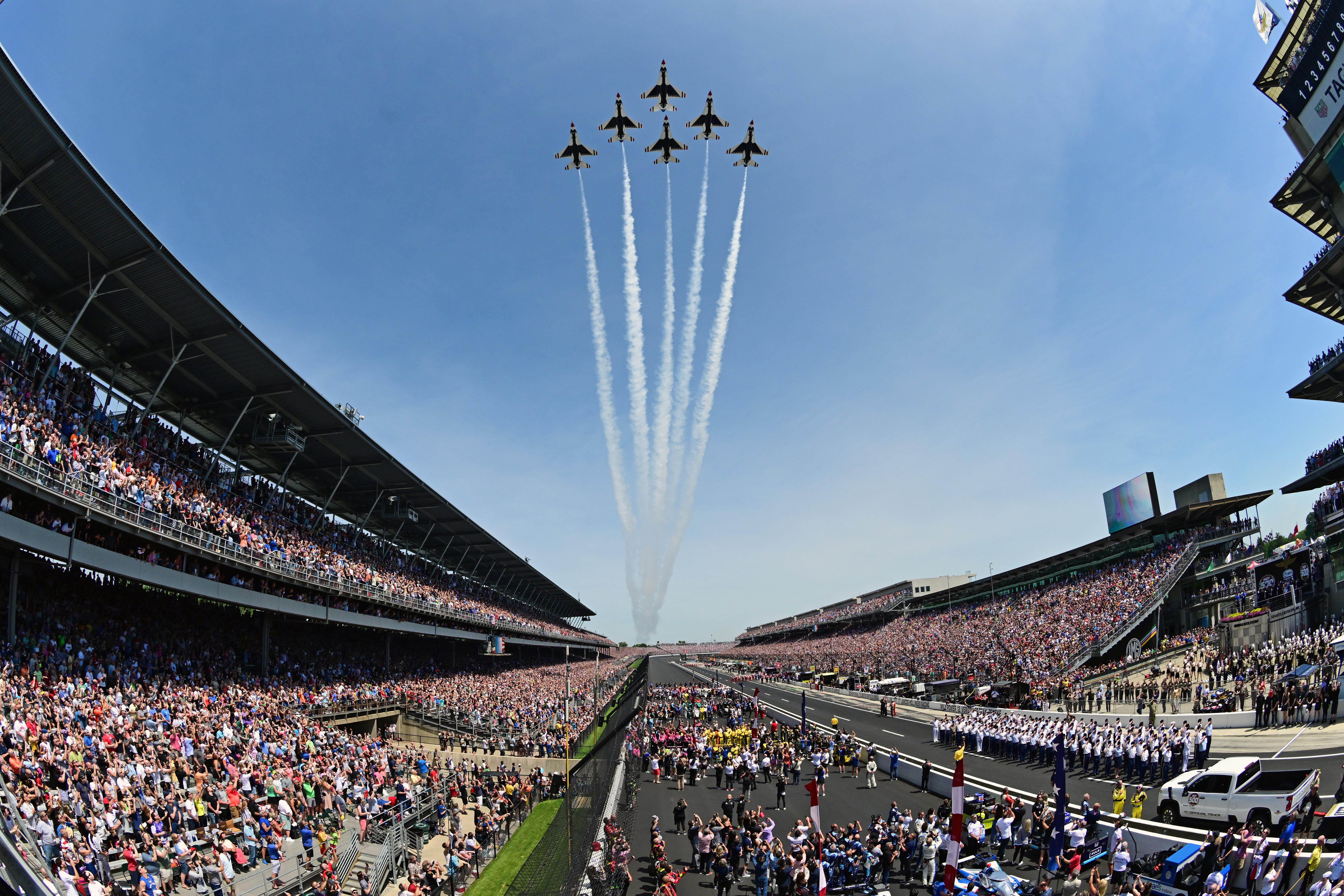 This is not the first instance of needling between IndyCar and F1 in what appears to be a strained relationship, despite the fact that the two parties have met fairly regularly to discuss all manner of topics in the past.
Last year, Liberty president Greg Maffei – whose company not only owns F1 but is also a car-owner with Meyer Shank Racing in IndyCar – told Bloomberg: "If any of you watch the Indy 500, and I'm certainly not biased against it because we are investors and owners in the team that won the Indy 500 last year, but look at the difference in the coverage and how strong the F1 coverage is versus the Indy 500 coverage.
"I think you'd walk away thinking the F1 experience on television is a way better experience."
Those comments referenced Miami, before its first race in 2022, but F1's TV direction drew criticism for issues including missing key overtakes and focusing on relatively irrelevant battles further down the grid. The Indy 500 didn't appear to get the same criticism.
Speaking to The Race after the 500 last year, Miles addressed Maffei's comments.
"I saw him in Miami and said, 'Hey, what's up with that?'" Miles, pictured below, told The Race.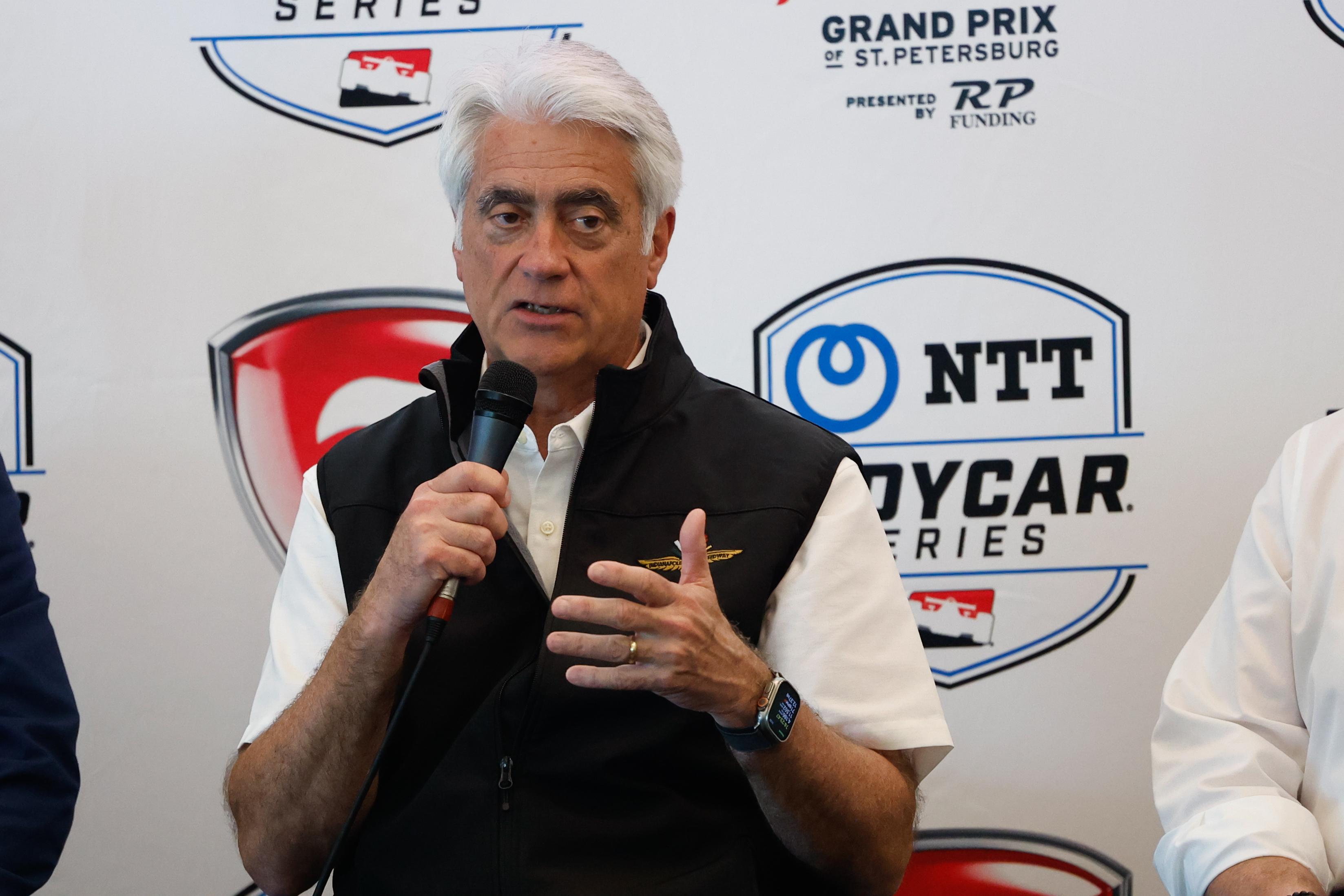 "And he said, 'Look, I'm not dissing the 500, it's a great race, we loved having a car that won it, I just think it's a fact, if you look at the coverage over here and you put it side by side with the 500'. He didn't think there's any comparison.
"I said, 'Well, let's compare'.
"Honestly, people say things, but I challenge anybody to look at – I'm not dissing [FOM] or their coverage here. I think they're great aspects of it.
"But it's hard to improve on NBC's coverage of 500. It may not be exactly the same. It isn't exactly the same for all the IndyCar races.
"But he picked the wrong one when he picked the 500 as the basis of comparison."
This came against the backdrop of F1 expanding in the US to three races, maybe more in the future, and of course serious questions have been asked of IndyCar in terms of how it will deal with that and how it can capitalise on it.
IndyCar has increased its marketing budget significantly and scored a Drive to Survive-style documentary series, which has received strong reviews after two episodes, and yet people will always feel threatened by an expanding F1 presence in America.
There's also the recent rumours – refuted by Penske Corporation president Bud Denker via Racer – that IndyCar could be sold to Liberty.
Liberty had looked to buy IndyCar and IMS as part of the process that ultimately led to Penske taking over in January 2020.
Going back to the incident that kicked off this discussion, this feels like a mistake made by someone who didn't know better feeding a line to a rap star in a driver intro.
But Miles' response shows that IMS will fight to protect its tagline, whether the similarities in certain F1 phrases have been intentional or not.
The relationship certainly isn't beyond repair, but this is the latest in a growing number of instances of IndyCar feeling maligned by Formula 1's actions unnecessarily.