IndyCar has released a 17-race 2022 calendar, which starts at St Petersburg, ends at Laguna Seca and features a weekend clash with IMSA's 12 Hours of Sebring.
The 2022 season has a strong chance of expanding IndyCar's audience as ex-Formula 1 driver Romain Grosjean is expected to join top team Andretti Autosport after his impressive rookie season at Dale Coyne Racing while NASCAR legend Jimmie Johnson could compete in the Indianapolis 500 for the first time.
The calendar jumps to 17 rounds, which is the same as the last season unaffected by the pandemic in 2019. Both 2020 (14 races) and 2021 (16) had to deal with the pandemic in various forms and lost planned rounds as a result.
St Petersburg will move back to its traditional season-opener position but at the end of February (27th), which had been confirmed by a council meeting earlier this week. That's the earliest start to an IndyCar calendar since the 2004 IRL season began at Homestead on February 29 that year.
Texas also moves forward to the second round of the season, on March 2, after a long period as a June event with this year's season opener at Barber Motorsports Park pushed back to the fourth event of the year for 2022.
One surprise change is that the Detroit street course only hosts one race. It has been a double-header since 2013.
Iowa's return to the series has already been confirmed for a double-header in July, while the pandemic stricken Grand Prix of Toronto is back on the schedule for the week before, providing coronavirus doesn't put paid to the event for the third year in a row.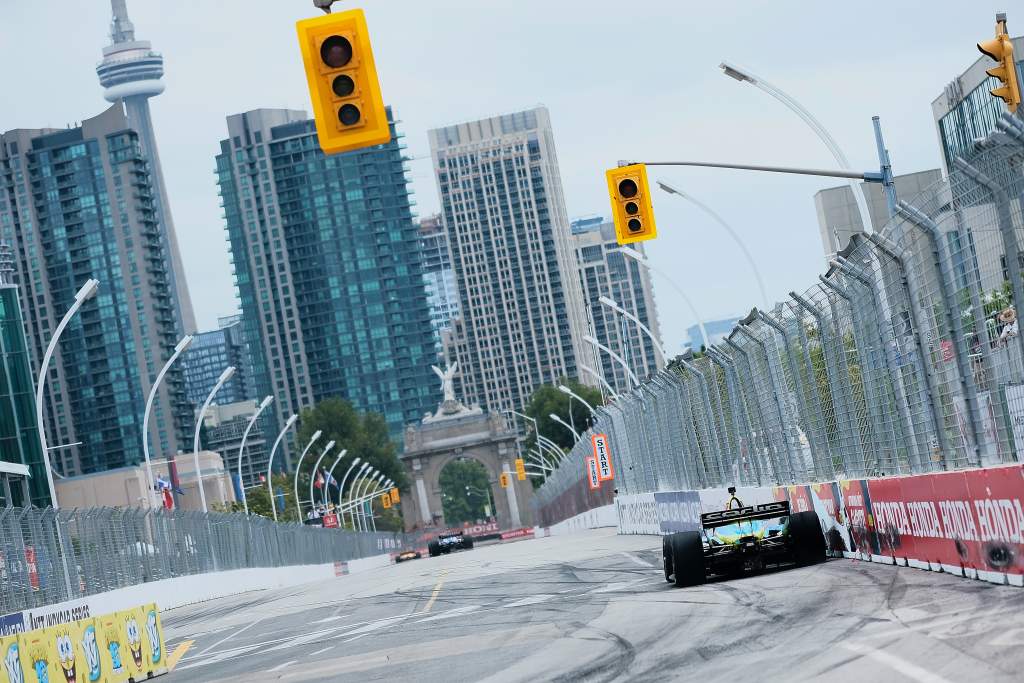 July is certainly the busiest month with five races between July 3-30.
This weekend's venue at Laguna Seca, 2021's penultimate round, is the season finale on September 11 2022, ending the season a fortnight earlier than in 2021.
The blue-riband Indianapolis 500 takes place in its usual weekend slot at the end of May on the 29th.
There's one joint event with NASCAR as per this season, with both series racing at Indy on the road course on the July 30/31 weekend.
The schedule is likely to cause some angst with many of the teams and drivers which also race in the IMSA Series, as some of the rounds are extremely close or clash with the two championships.
More IndyCar drivers are expected to be drafted into IMSA as sportscars gears up for its new rules package and a number of new cars as big manufacturers like Ferrari and Porsche return and will race at Le Mans from 2023.
The second round of the season at Texas clashes with IMSA's prestigious 12 Hours of Sebring. The teams and drivers could compete in both but would have to fly repeatedly between the two over the course of the weekend.
2022 IndyCar calendar
February 27 St Petersburg (street)
March 20 Texas (oval)
April 10 Long Beach (street)
May 1 Barber (road)
May 14 Indianapolis road course
May 29 Indy 500 (oval)
June 5 Detroit (street)
June 12 Road America (road)
July 3 Mid-Ohio (road)
July 17 Toronto (street)
July 23-24 Iowa double-header (oval)
July 30 Indianapolis road course
August 7 Nashville (street)
August 20 Gateway (oval)
September 4 Portland (road)
September 11 Laguna Seca (road)