Scott Dixon was greeted in Toronto's victory lane last month by an old friend.
You'd be forgiven for missing this exchange, as the person in question wasn't wearing the shirt of one of the four Ganassi cars, or one of its famous-in-the-paddock white shirts given to important members of the managerial staff.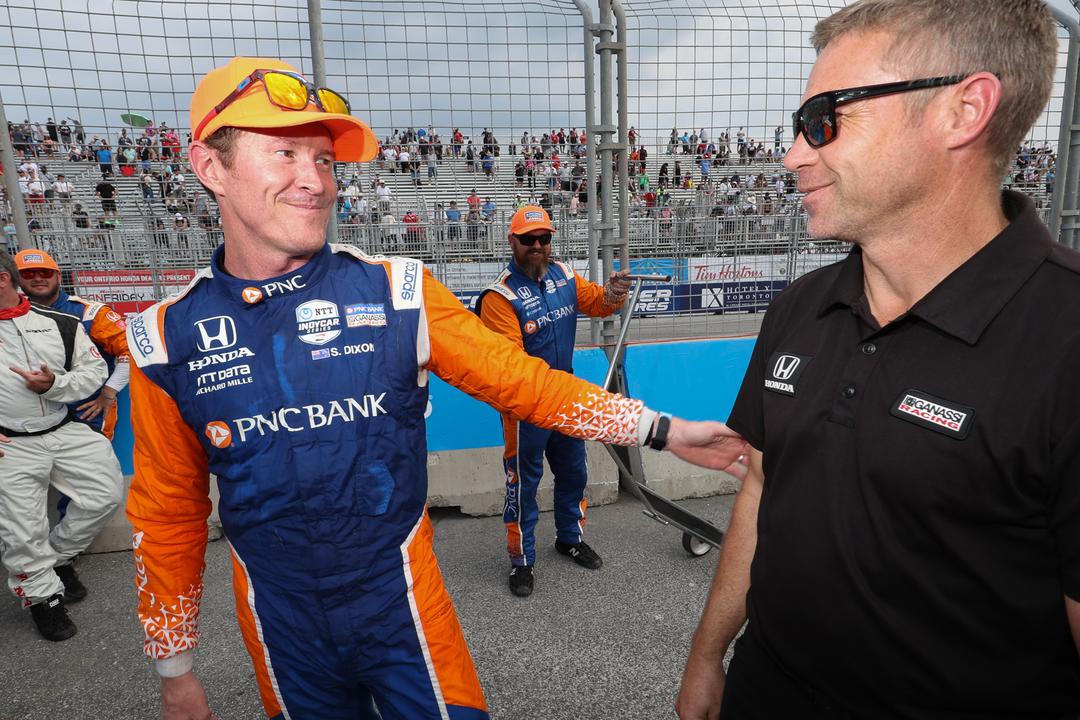 The reason why is that this person, Blair Julian – who is in training to take over as manager of Ganassi's IndyCar programme over the next three-to-five years – has turned down that white shirt. He hasn't said why, but he's certainly one of the crew and not one for an ivory tower.
He's just taken up this new challenge in training after 23 years with Dixon as one of IndyCar's best mechanics, in a career that started in a roundabout way building a bar out of wood in New Zealand and ended with Julian spending 2014-2020 as Dixon's crew chief – racking up three IndyCar championships in that role in that period alone, and also being present for Dixon's other three in other roles.
Julian came from a racing family back home in New Plymouth that had contacts in the US and he came to America in 1997 where he worked for CART team Bettenhausen Motorsports and met its former driver Stefan Johansson at the end of the year.
The two struck up a deal for Julian to run Johansson's new Indy Lights team hospitality for 1998. Julian went back to New Zealand part-time and worked in a bar that got the benefit of his carpentry skills and was promptly installed as kitchen manager, a job he'd never had before.
Being chucked in at the deep end is a common theme in the Julian story.
A sponsor fell through on Johansson's side for 1998 but Julian wouldn't take no for an answer and ended up at the team when Dixon came over to test at Sebring that year.
Dixon returned to Indianapolis with Julian after the test and remained on his couch for the next six months, as Dixon began his own ascent. Finishing fifth for Johansson's team when it was struggling to pay the bills in 1999 was impressive enough but when Johansson moved Dixon to PacWest for 2000 he duly won the Indy Lights championship with Julian alongside.
A step up to CART with PacWest followed – and Dixon famously won his third race – but the team folded early in his second year. Ganassi then took a punt on the exciting New Zealander, adding an extra car to its line-up for him and committing to him to spearhead its move into what was then the IRL IndyCar Series for 2003, where he won the title at the first attempt..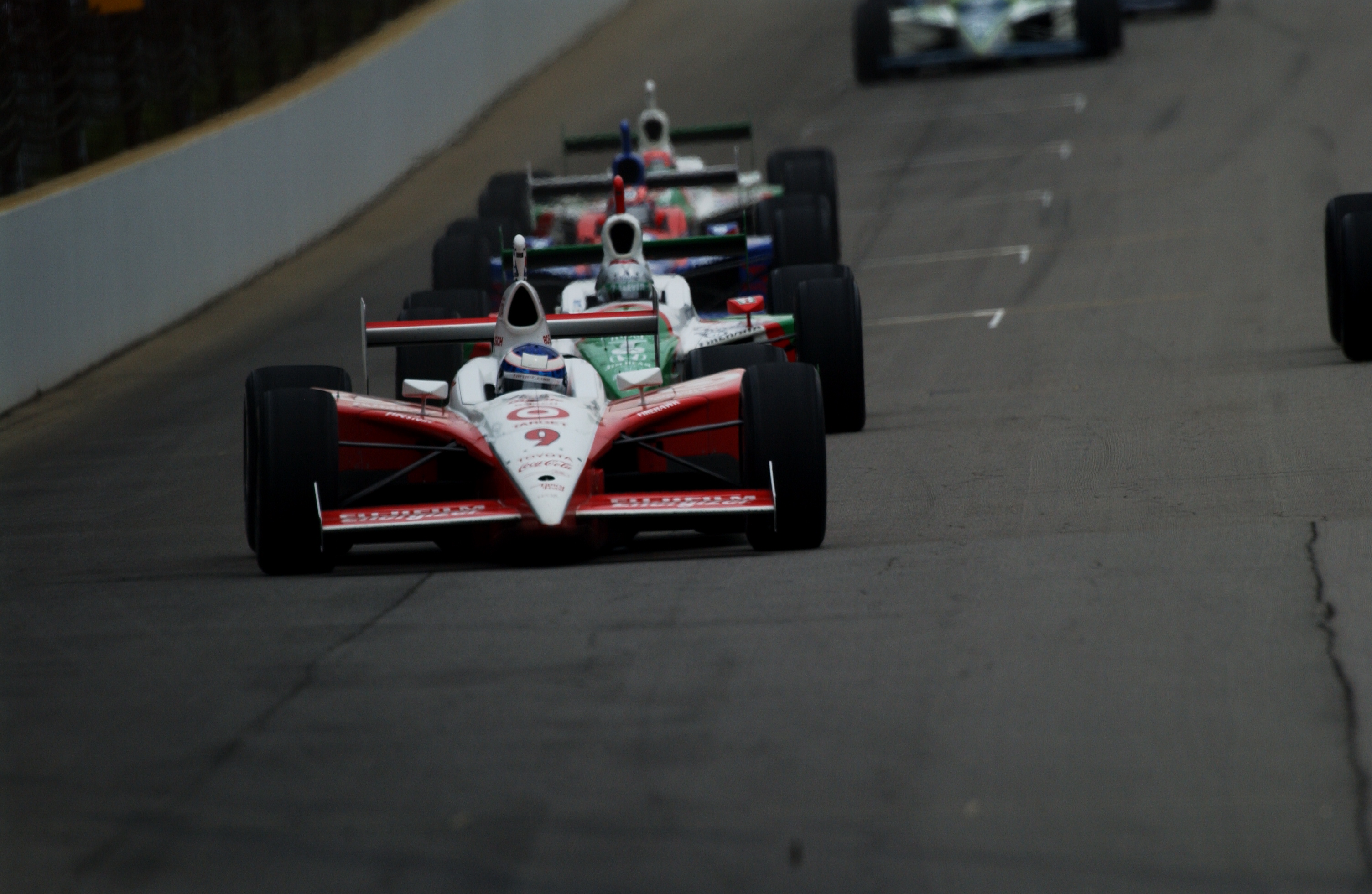 Ganassi was less interested in Julian, but Dixon put in a word for his now room-mate of two years at this point and thus started a partnership of the ages.
Julian (below, right) started as a front end mechanic, moved to the rear of the car, then by 2014 he became crew chief and finally now he is team manager in training.
Except this latest move towards management so nearly didn't happen, and in a rare sit-down interview discussing multiple topics, he tells The Race why.
"I didn't really want to do it," he admits, frankly.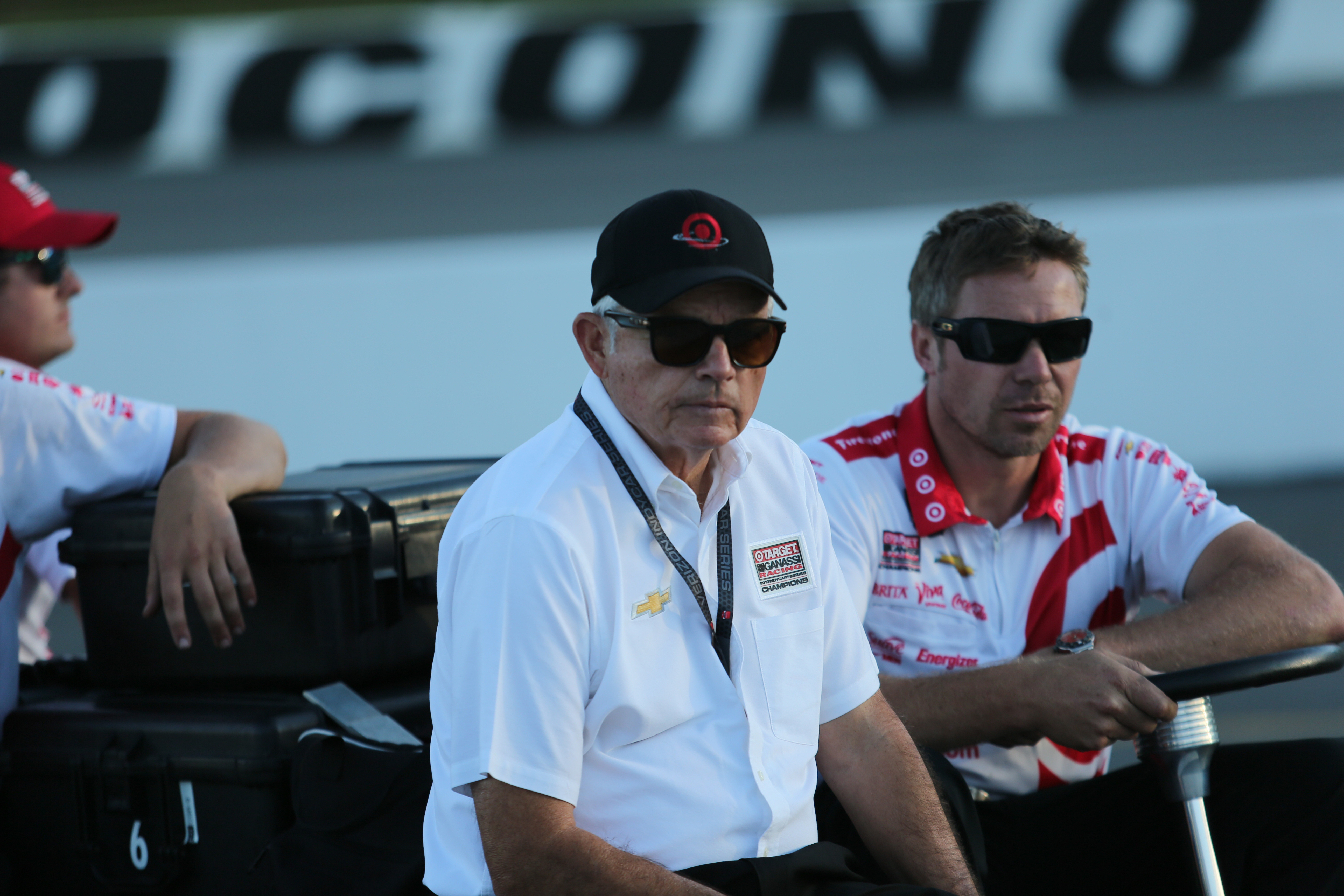 "There's definitely times where I'm like, 'man, I made the wrong decision'. I really, really wanted to win a 500 as a crew chief. And I really wanted to do it with Scott. And that's something that's really going to haunt me.
"It was a super-hard decision to make, honestly.
"I wish I had waited a year to have another opportunity to try to get this 500 taken care of with Scott. But when do you say no? And Scott's not going to be racing forever. Where does that leave me at the end of his career?"
With Ganassi's current IndyCar senior manager of racing operations Barry Wanser moving back to Florida in four years, which will almost certainly dictate a serious role change after 20 years in the job, the team has a shortage of managers in training and of course Julian fits the bill in so many ways.
He's grown a reputation for being direct – which isn't usually a bad thing in a motorsport paddock – but there's also a real interest in the progression of his colleagues and a care for wellbeing which is also something ingrained into the team that Julian embodies perfectly.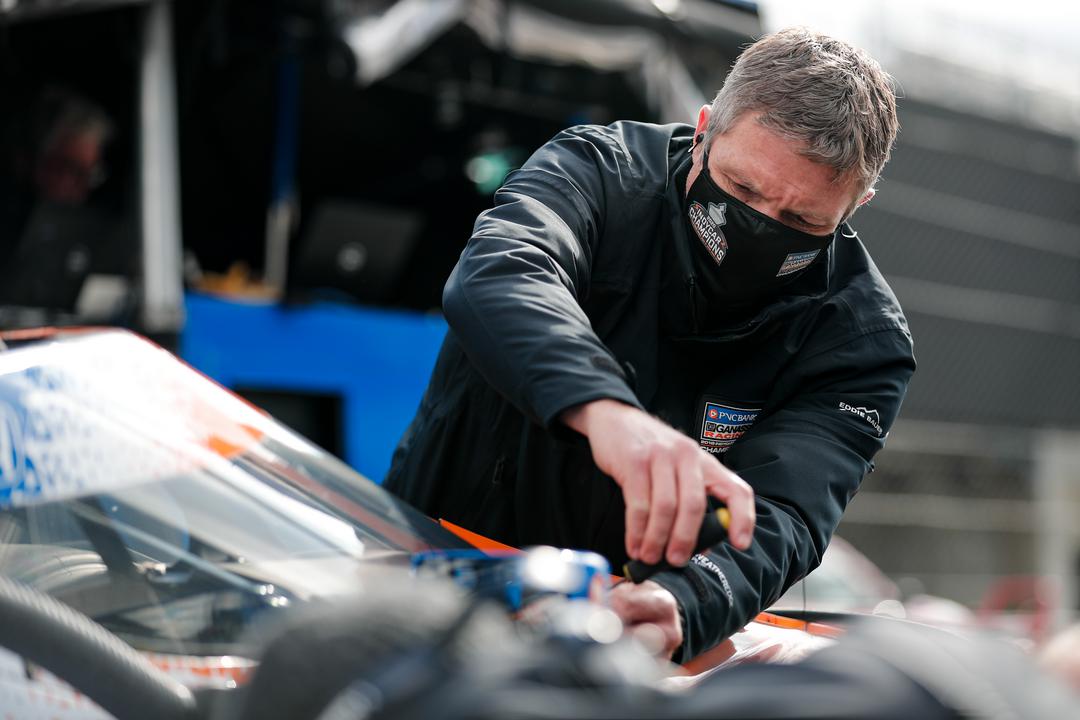 He knew this new job would take time away from his family – which he desperately tries to avoid – but he also knows opportunities like this don't come often and it might even help him speed up any retirement plans that might arise. That's a long way in the future though.
On race day all of the senior Ganassi 'white shirts' are split into jobs on each car, so with Wanser as strategist on the #10 car for Alex Palou, Julian has taken the same role on Jimmie Johnson's #48 machine.
Not only is the job different for Julian from his crew chief past, the environment is different too. While Johnson has been impressive on ovals he's yet to notch a top 15 on road or street circuits as he looks to get up to speed in unfamiliar surroundings. This weekend's final oval round of 2022 at Gateway may be some welcome relief for his crew.
That means Julian, who is used to winning repeatedly with Dixon, faces the whole new challenge of helping to motivate and cultivate a strong atmosphere in a team that knows it will struggle.
Asked if he's enjoyed the move away from the weekly winning to start a fresh challenge, Julian says: "No, not at all! Hated it! But I knew that was going to be the case!
"It's an interesting deal. I'm being realistic with Jimmie, and he's realistic about it and I'm not going to talk bad about it. We all know what he's achieved before, we know that he's obviously a super smart, talented driver.
"Not having the results has not been an enjoyable experience, but Jimmie is working his arse off. Eric [Cowdin, engineer] is pushing and Scott [Pruett, below, left] is helping with driver stuff.
"It's not through lack of effort, everyone is pushing. I think if you look at Jimmie's progress in Toronto, I thought it was mega. He was three seconds a lap quicker from the start of the weekend to the end, so that was massive. Everyone is pushing that along."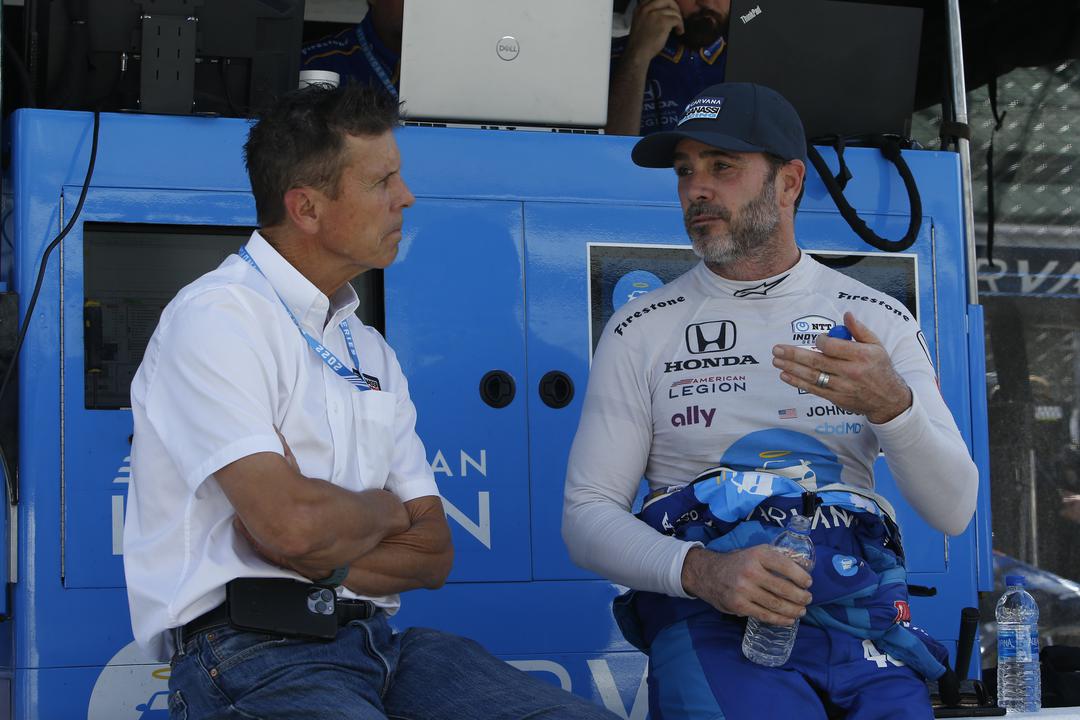 Julian's certainly surrounded by strong people. Ex-BAR Formula 1 team member turned crew chief on the #48 Mike Le Gallic is also playing a big part in that motivational role and aeroplane wing designer turned 2013 Indy 500-winning engineer Eric Cowdin works on the car too. Pruett and Dario Franchitti assist Johnson with advice on the driving side.
As Julian puts it, "the motivation stuff, I'm kind of leaving it to Mike, because I don't want to be stepping on his role. I feel like there's a crew chief so that should be him sort of steering that ship. I'm trying to give him space to do that. I'm trying to find my area where I'm supposed to be".
Julian has his laptop when he needs a pick-me-up himself. He often rotates the home screen picture which is a nice way for a person in a team that's so forward thinking to remember the good times and how they arrived at their current destination in the first place.
One picture links back to Julian's first two years as crew chief.
"2014, we had a good year and we were running for the championship and I was like, 'man, it's going to be crazy, if I'm in a new role and some mechanics are different, and we pull it off…'.
"It didn't happen, which, in hindsight, was probably – not a blessing – but I think that made us get our s**t together a little bit more and sort of polish it up a little bit.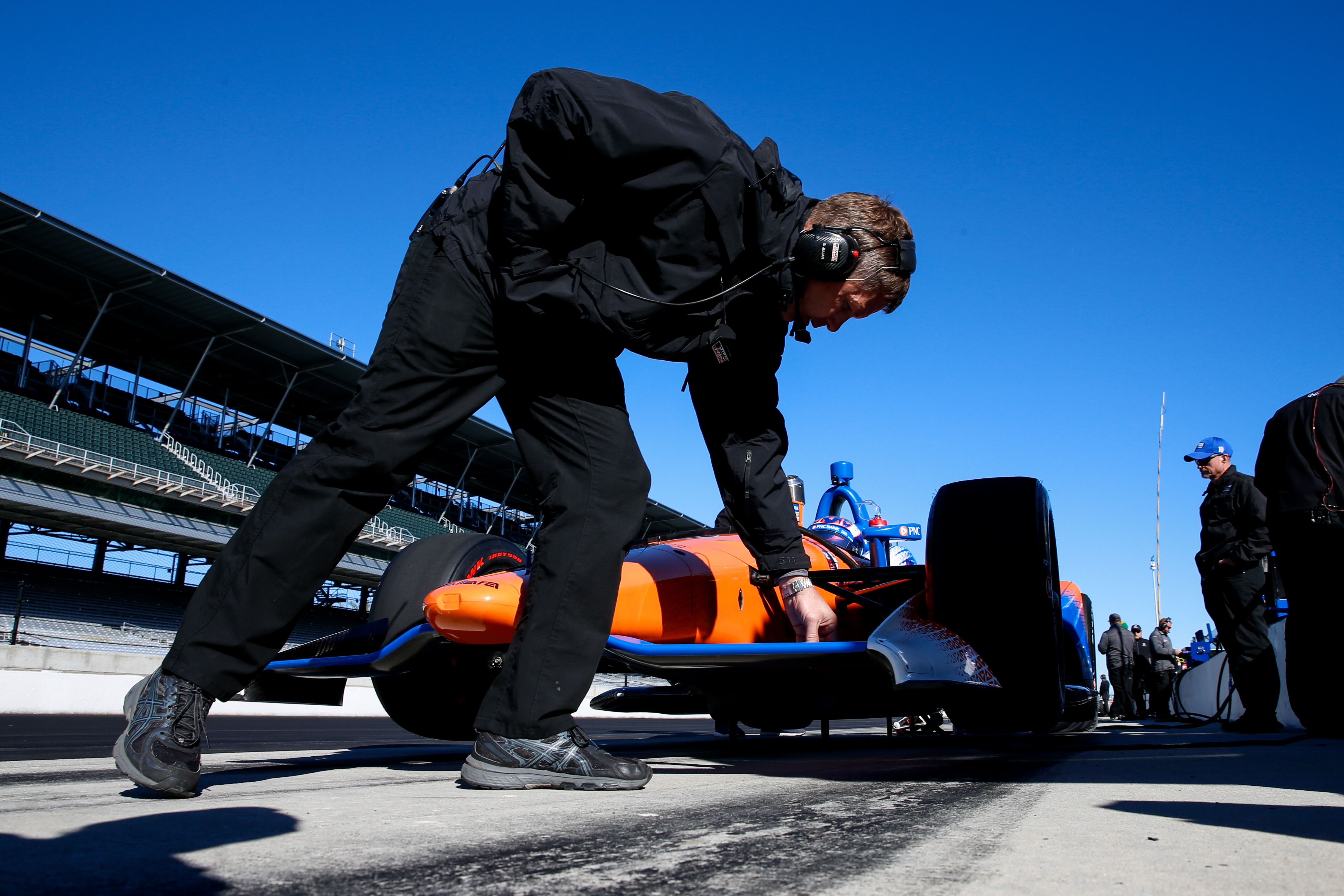 "2015 I don't remember too many race details about it. I remember one detail at Iowa we blew a driveshaft in the race. We hauled it back to the garage, changed it and got back out there.
"I think we scored like one point, it made all the difference. We won the championship [on a countback tied with Juan Pablo Montoya].
"There's a cool photo that I have on my computer, it's all the mechanics, pushing the car back out to the pitlane.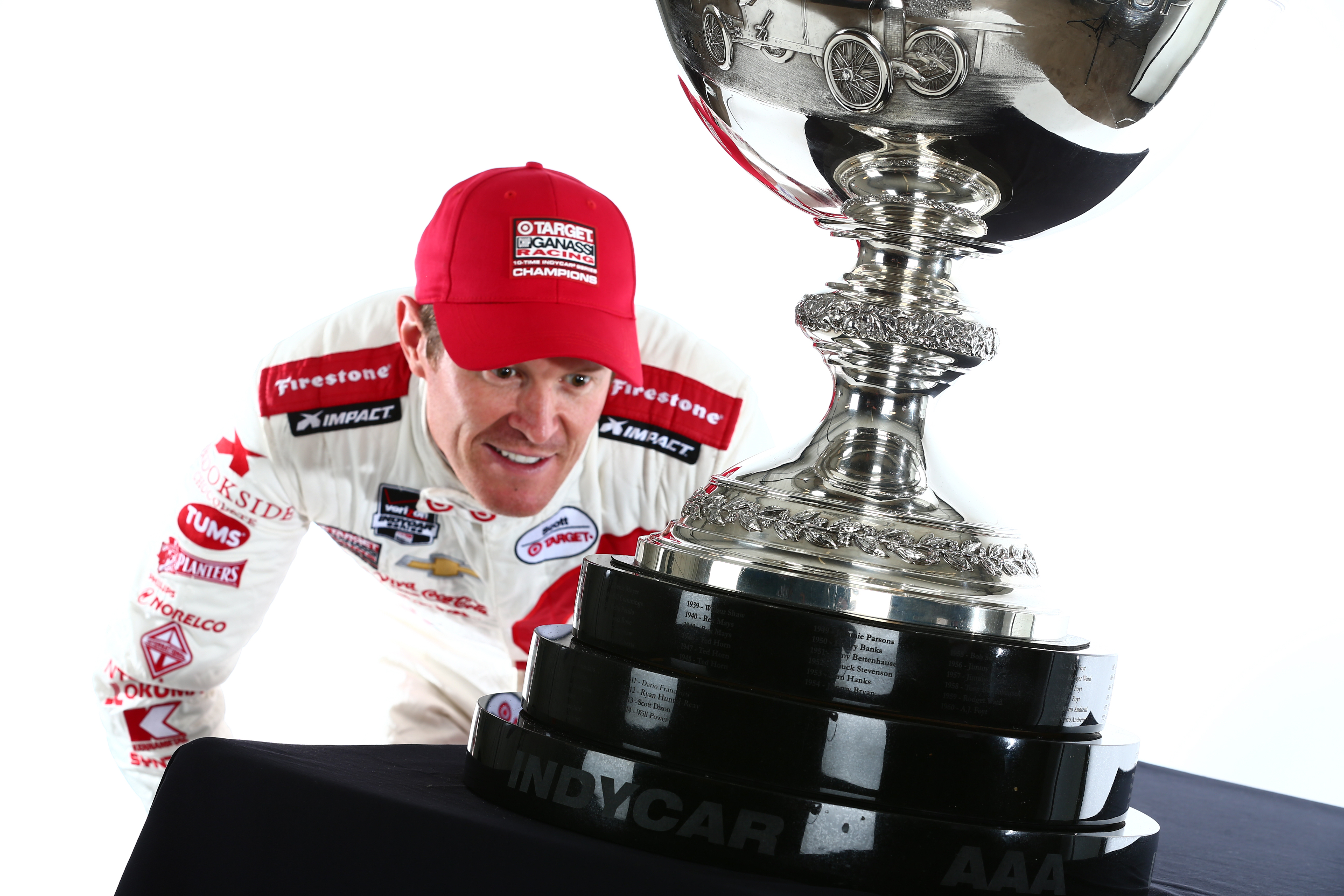 "I love that photo, not that people would know the reason behind that. But that group of people knowing what we did to get the part changed and get it back out there and score those points was like, I liked that sort of stuff a little bit."
Julian's new role comes with particular challenges for him, not least overcoming a mild fear of public speaking, grammatical errors in emails and trying to learn about things like monitoring the mileage of engines of four cars across one of IndyCar's best teams.
But if Dixon is one of the best drivers of his generation, Julian is one of the best mechanics of his.
Communication is key to the crew chief role, and Julian has acknowledged that sometimes he needs to change his approach to get the best out of people and often does that to great effect.
He really carries a gravitas even when you see him walking around the Ganassi cars, often getting his hands dirty presumably because he can't help himself.
While he may be a net loss with a spanner out of his hand most of the time now – even if he admits spending more time trying to refine the crew chief practice across the four Ganassi cars instead of replying to all his emails – his agreeing to 'go corporate' will be an enormous win long term for Ganassi.
Without sponsor Carvana coming onboard to make Johnson's childhood IndyCar dream a reality, this group wouldn't have come together and had this unique opportunity at a new challenge.
Originally the plan was that Julian would get this year of experience before the new hybrid engines came in, and now that those have been delayed, he probably could have attempted another 500 with Dixon as he intended.
But now he has an extra year or learning in a year where Johnson has starred on ovals, Marcus Ericsson won the Indy 500 and he, Dixon and Alex Palou are in championship contention with three races to go starting at Gateway this weekend.
In a team bustling with talent but perhaps needing to look to the next generation of its white-shirts for IndyCar domination, Julian's the perfect candidate.
Short of weaknesses but aware of his few of them, well liked, talented in multiple areas on the car and in an office, encouraging of others and helping them to reach their potential owing to the feeling he hasn't always had that, and above all else, a hard worker.
It's no coincidence he's been around someone of Dixon's level for over 20 years.