Marcus Ericsson's IndyCar championship charge seems to have stuttered in recent weeks, but it's far too soon to rule the Ganassi driver out.
Nashville was a great cross section of his season, in the sense that he's scored the most points on ovals this season and the fourth most on road courses, but he's way down in 11th on street courses. That's despite his claim that he feels he and his #8 Chip Ganassi Racing team have been the best package in the races on temporary tracks.
It feels like nothing has gone his way and that continued in Nashville, where he should have left as the points leader but instead his deficit grew to 12.
In the St Petersburg opener he was set for a top five when he was given an unsafe release penalty and delivered a brilliant, under the radar fightback from the back of the 27-car pack to ninth in under 40 laps.
At Long Beach, he spun while in contention for a podium and even a win, in Detroit he was seventh after no prep following his Indy 500 win, and in Toronto he was fifth, out-duelling team-mate Alex Palou in a thrilling battle, after his strategy initially failed to pay off.
In Nashville "Rossi tried a dive on me and cut up my tyre" in the early stages and that ruined a planned long stint on the harder tyre, which meat Ericsson had to do a longer stint on the softs. He pitted just before a caution that gave others a free pitstop and shuffled him back, but he'd still got into the top five when he was attacked by Romain Grosjean and hit by Colton Herta, causing a gearbox issue that forced his retirement.
Because of all the retirements in that bonkers race he was still classified 14th, which gave him 16 points when he could have notched as few as five.
"I'm still very much in the hunt," Ericsson told The Race. "So that feels good. I'm still frustrated about it because I put myself in P5 with 10 laps to go and got hit.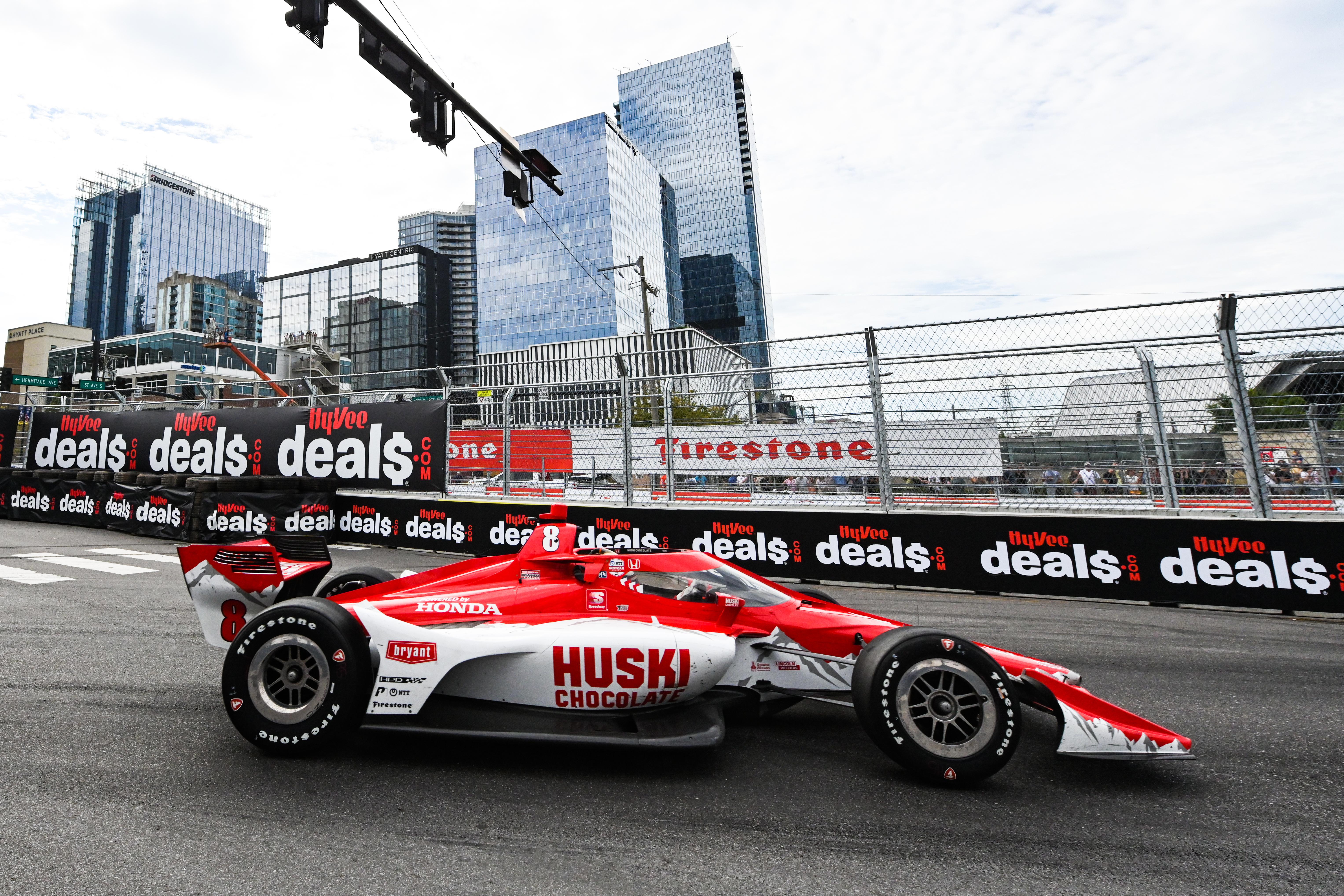 "We lost P5 to P14 because of it which is annoying because if I'd finish there in the top five we would be leading the championship now going into the last three races.
"That's what's a bit frustrating.
"I felt like I did a good race and I tried to stay out of trouble, got hit multiple times like many others as well, but still managed to get our way all the way up to the top five towards the very end.
"It's just frustrating when something happened that you feel is not really in your control, and you have to pay the price for it."
With all that's going on behind the scenes at Ganassi – it's suing its current driver and reigning champion Palou amid his bid to join McLaren – the level of performance it is replicating from last year is incredible. Scott Dixon (six points behind leader Will Power in the points) and Alex Palou (33 behind) are still very much in the hunt.
Ericsson, however, has been the most hard done to recently. He had an engine failure in Indy GP qualifying but rebounded to 11th in the race, for example. He still refuses to blame bad luck, though.
"I'm still OK, we're still in the mix," he added. "It's tighter, the whole top five is really tied together and we are very much still in the mix.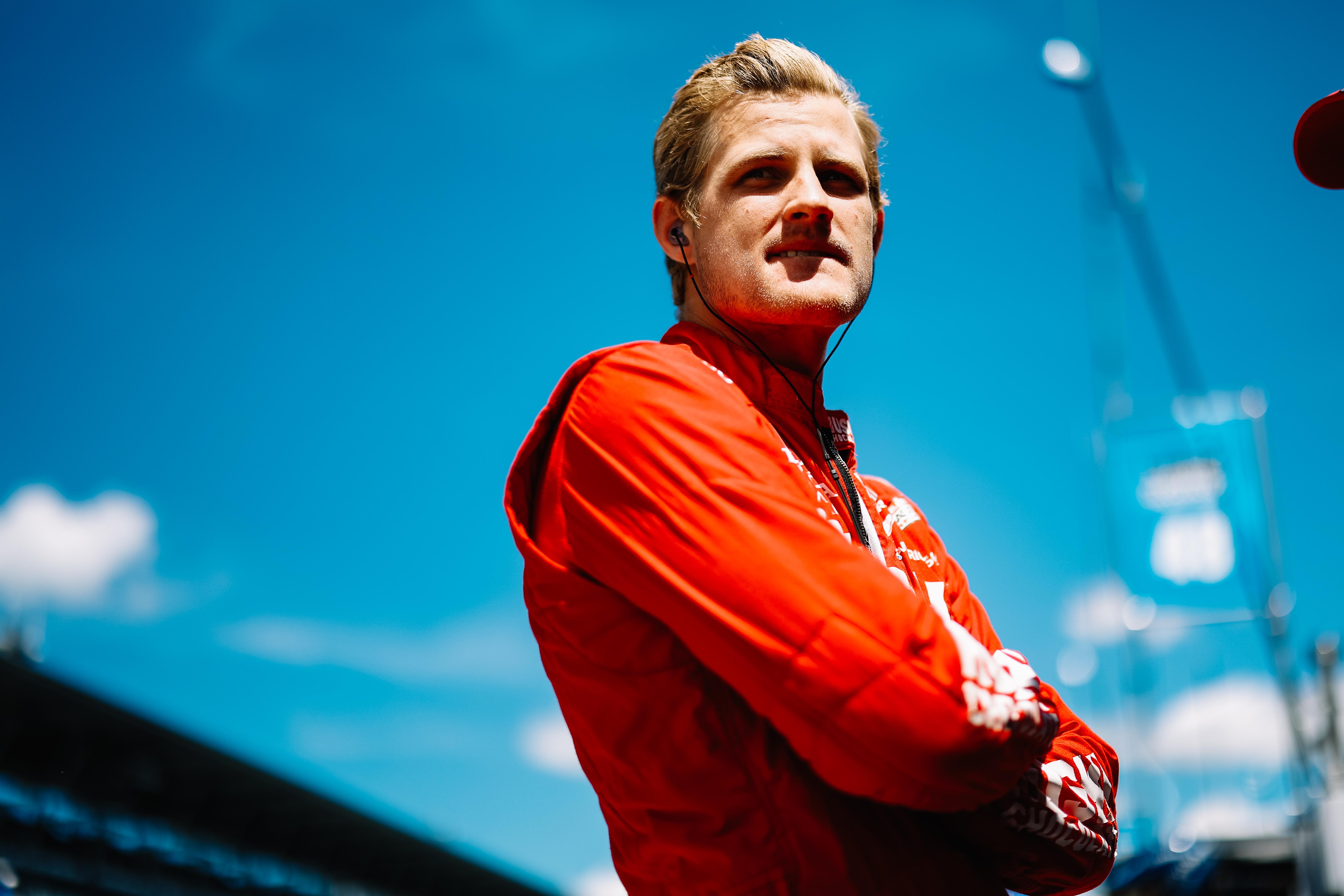 "If there is something positive as well, I feel like the last four races – the two in Iowa, Indy road course and now in Nashville – we've had a very good opportunity to be in the top five in all of those races, [it's just that] there's been things going against us that's meant that hasn't happened [he has finished eighth, sixth, 11th, 14th].
"I never like to blame bad luck, but we definitely haven't had any good luck, so in my head, that means that if we continue to work hard and put ourselves in a good position, we should have some things go our way now in the last three races, so I'm pretty positive about it."
With the top three separated by 12 points with 162 points available over the last three races, Ericsson will be hoping his recent run is the end of his ill-fortune and not a sign of what's to come.