Marcus Ericsson called Romain Grosjean to discuss their wheel to wheel battle in the Nashville IndyCar race that preceded Grosjean being dumped out of the race by Josef Newgarden, and some controversial tweeting that followed afterwards.
In the closing laps of the race, Grosjean made a late lunge on Ericsson, who had to brake to make sure he gave Grosjean the corner.
As Ericsson rounded Turn 11 – slowed by making room for Grosjean – he was hit from behind by Colton Herta, which broke something in the gearbox and led to Ericsson's retirement.
Shortly after Grosjean was pushed wide and into the wall at Turn 9 on the penultimate restart of the race by Newgarden, who was trying to overtake three Andretti Autosport cars in one move, prompted Grosjean to gesticulate at Newgarden from trackside and tweet angry faces after the race.
Ericsson replied to that Grosjean tweet with: "what comes around goes around".
But he revealed on Tuesday that he'd since called Grosjean to clear the air.
"I think a lot of drivers were probably frustrated on Sunday night, including me," Ericsson told The Race.
"I put out that tweet on Sunday about Romain and I felt like he had done a bit of a late dive on me in the race and sort of put me in a position where Colton hits me.
"And I just called him on Monday, to have a chat about it.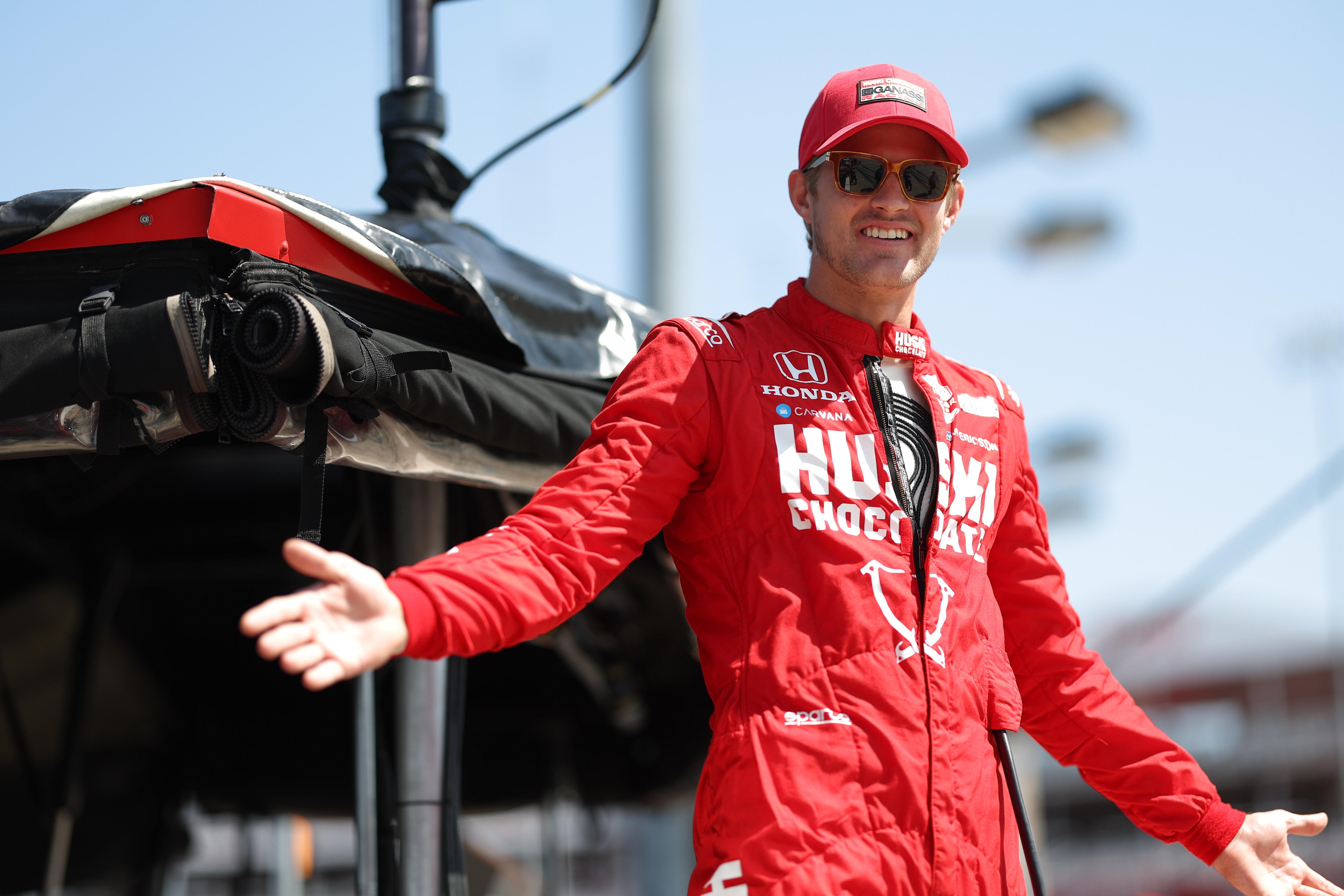 "I think we had a good chat and when I'm looking back at it as well, I don't think there was anything wrong with what Romain did to me really.
"I think it's still a late move.
"But looking at it, sleeping on it and looking at it again, I don't think there was anything really wrong with it.
"So I think we had a good chat about it. And that was really what came out of it."
Newgarden replied to a number of Twitter users that criticised the incident, and after the race he said "welcome to IndyCar, it gets tight" in reference to the Grosjean clash. He has since apologised to a number of Twitter users for his comments.
It's the latest incident where IndyCar regulars have reacted angrily to Grosjean's supposed aggressive driving, which probably began at Barber earlier this year when Graham Rahal criticised the ex-Formula 1 driver in a post-race interview.
Ericsson had confirmed his phone call to Grosjean in a post in Swedish on Twitter on Tuesday, in which he intimated drivers' criticism of Grosjean went beyond events in Nashville.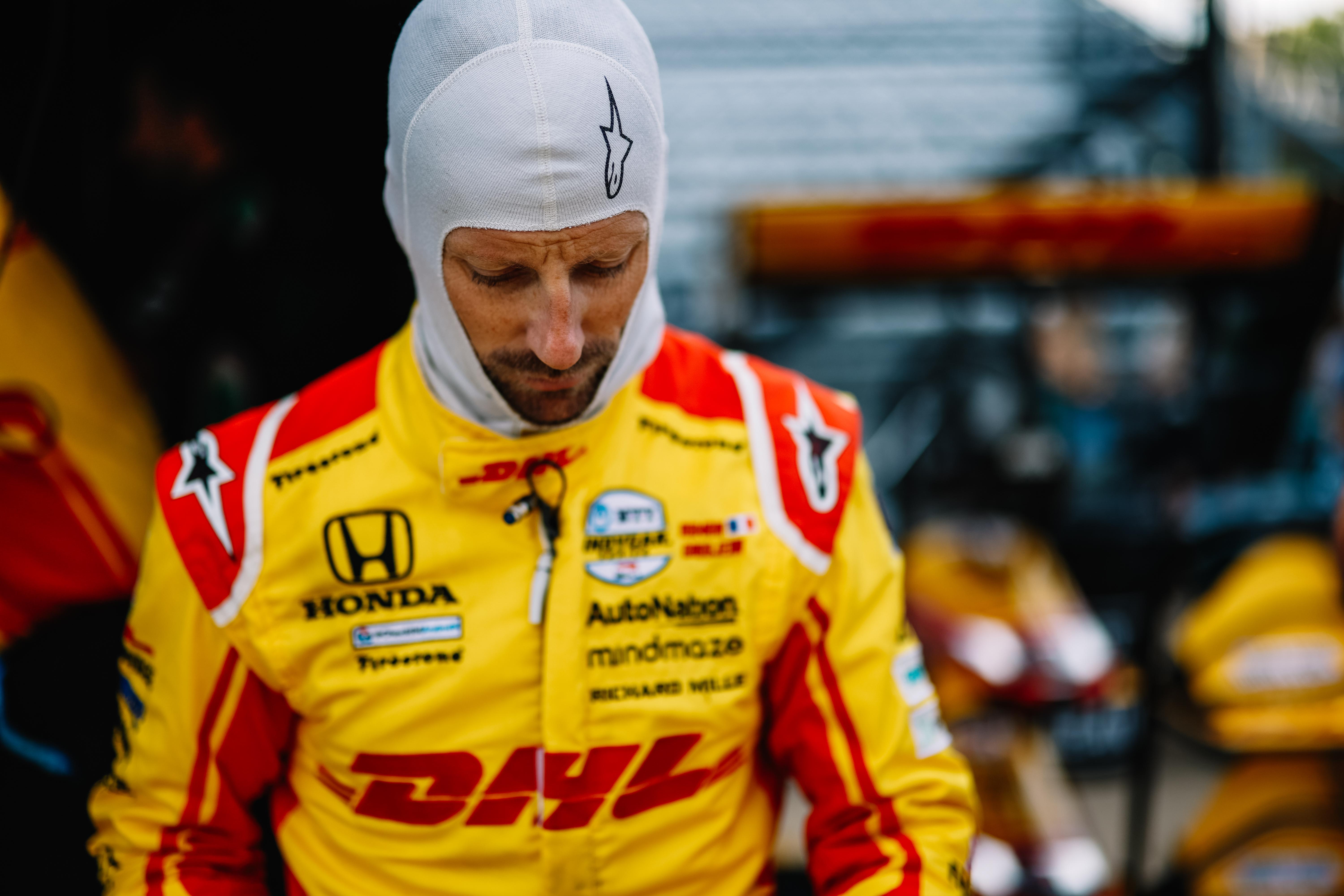 "Romain is an aggressive driver and has been involved in some stuff over the last season and a half and caused some controversy – if that's right or wrong I don't know, that's not up to me really to say – but I think that was sort of the thing with me as well, I felt like he was maybe over aggressive but like I said when I looked back at it, I don't really feel that way anymore," Ericsson said when asked about that Tweet.
"So I'm quite fine with it but that was the thing a bit when I was tweeting my thing as well, it was more like a general thing [beyond Nashville].
"He's been racing people hard and then someone races him hard back.
"I don't even remember now what I wrote in my first tweet. Like I said, it's racing, it's hard racing and at the end of the day that's how it goes, you win some, you lose some.
"I had a good chat with Romain. I think we're both on the same page, and all good."
The Race says…
Nashville frustration spilled over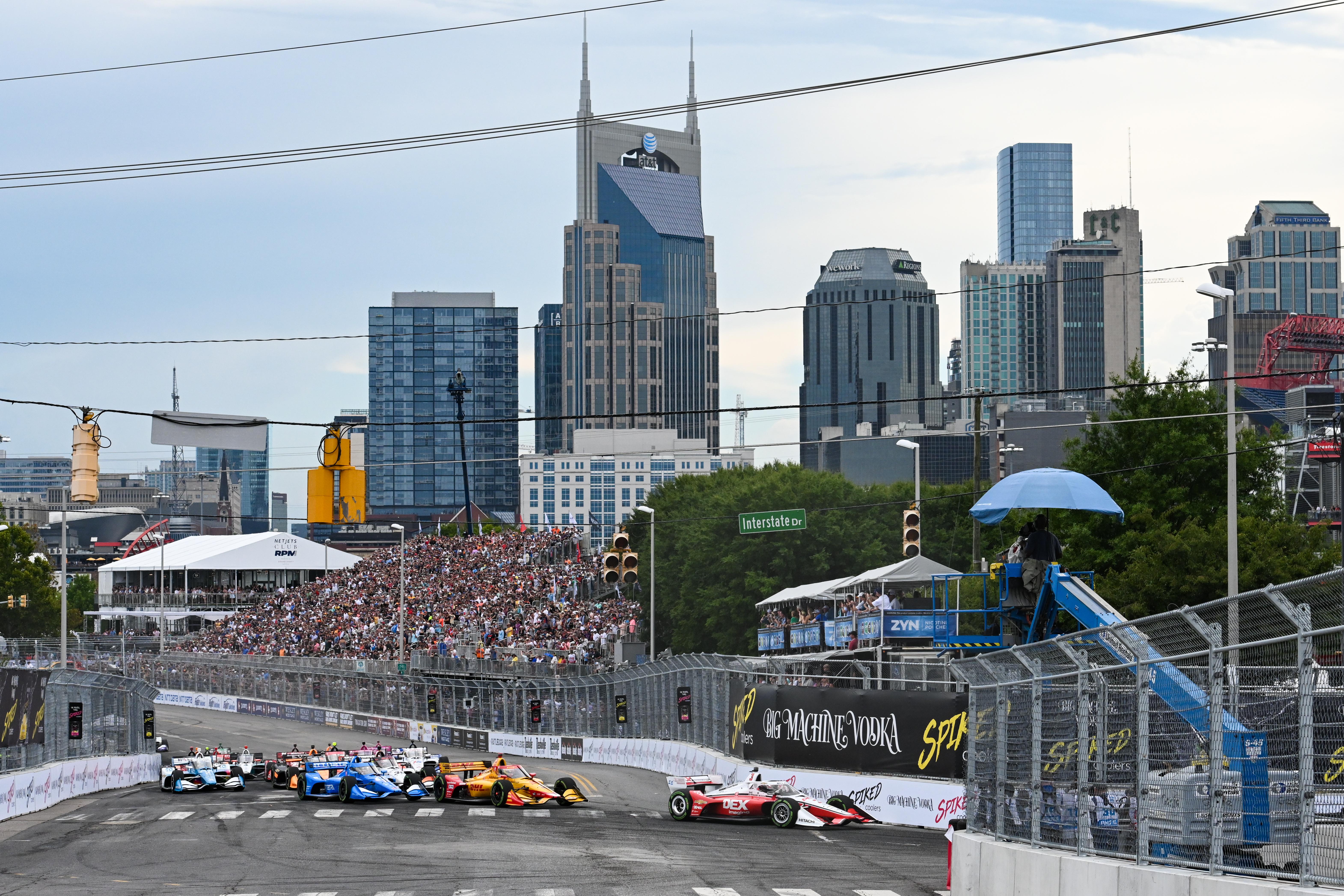 Nashville shows drivers need to spend less time on Twitter and more time speaking among themselves!
It does not surprise me that two very respectful characters in Ericsson and Newgarden took action on Monday.
Ericsson called Grosjean after altering his opinion on the incident slightly having slept on it, and Newgarden apologised to fans over how he spoke to them in replies to criticism of him.
Hey @ChrisxWright, I apologize for chirping at you the other day. I surely don't know you, so I think that was wrong on me to fire off. And I'm sure lighting can strike for you plenty 🤘 Take care.

— Josef Newgarden (@josefnewgarden) August 9, 2022
Ericsson could have just left it be, and Newgarden could have deleted his tweets and not taken accountability. Both did the right thing.
Moving away from Ericsson and Newgarden now, but on a similar topic, I understand Nashville made drivers angry.
Hopefully the mixed opinion on the race as a spectacle and what was said on social media afterwards can inform future decision making on whether Tweeting or using social media in the immediate aftermath is a good idea. Sometimes it certainly can be. Other times, not so much.
In terms of racing this year, IndyCar race control is taking a hands-off approach to penalising drivers. Multiple incidents where a driver has been put out of a race undeservedly have gone unpunished.
"He just shoved me off."@FRosenqvist and @AlexanderRossi collide while battling for P4.

WATCH LIVE:
🦚: @PeacockTV
📲: INDYCAR App powered by NTT DATA – https://t.co/vyuISIyifv#INDYCAR // #IndyTO pic.twitter.com/HBKZORmwQh

— NTT INDYCAR SERIES (@IndyCar) July 17, 2022
And to factor in last weekend, you could forgive multiple crashes and mistakes in Nashville when it was new to the calendar last year, but you can't forgive the same thing happening again. The drivers have to take some responsibility for the caution-fest fans sat through.
Perhaps a lack of intervention from race control is having an unwanted side effect of cultivating more animosity between drivers because if someone like Ericsson doesn't pick up the phone and call Grosjean, awkwardness exists that might manifest on track. Angry tweets might lead to a lack of respect in combat and then we're fostering more animosity and incidents that could get out of hand.
Now more than ever, with so few punishments being handed out, it's important that the drivers discuss what happens on track between each other and collectively for the good of the racing and for their own safety.